Tool
Chase Center
January 16, 2022
Photos by Raymond Ahner
A curtain of tubular lights slowly wrapped the stage as 18,000 Tool fans roared. A studio recording of "Litanie contre la Peur" (translated to "litany against fear") filled the Chase Center, as gigantic crustacean-like projections morphed into fingers. The instrumental track broke midway, with the sound of a revving ting. Blending into "Fear Inoculum," the moody melodic intro, including violin, got heavier and heavier. A giant green skull and abstract facelike-vertebrae revolved in front of the stage. Soon spotlights hovered over each band member—even frontman Maynard James Keenan, who historically wails from the darkness.
Maynard sang from two platforms at each side of the stage. Crouched in black face paint, dark lipstick, a Puscifer jacket, and mohawk, he opened with "Sober" (Undertow, 1993) for the first time on this tour. Fans pounded their thighs and mouthed along, others closed their eyes, seemingly transported to some other place.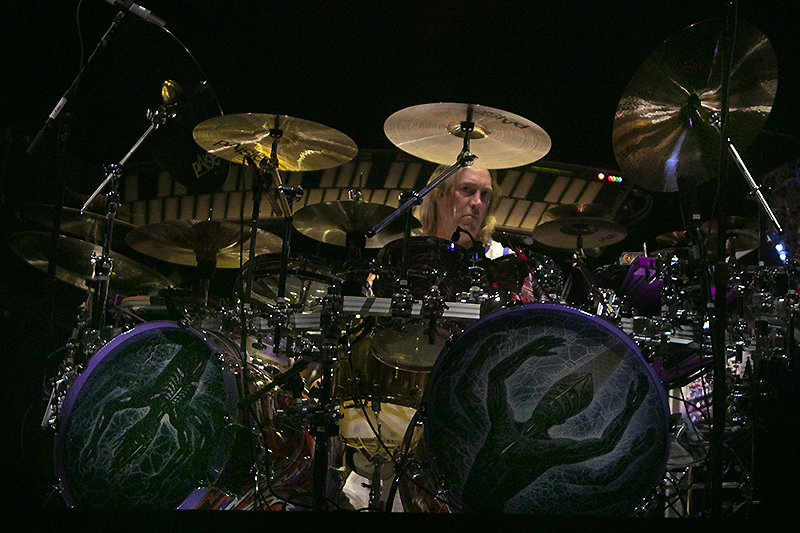 Playing "The Pot" (10,000 Days, 2006) Maynard lurched against his standup mic while drummer Danny Carey anchored the whole goddamn thing. Wearing Steph Curry's Warriors jersey, Carey sat center stage, surrounded by an enormous kit. Nicknamed Danny Longlegs for his arachnid reach, he didn't simply ground the music. He weaved effortlessly and altered the whole experience, making it totally unforgettable.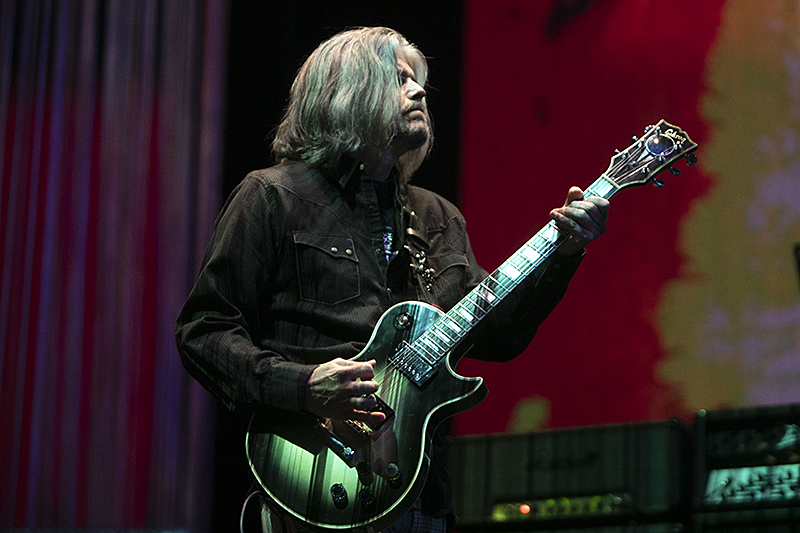 People grooved along to "Pushit," (Ænima, 1996) just before a jaw-dropping version of "Pneuma" (Fear Inoculum, 2019). A backdrop of blue and pink projections hypnotized the crowd, their faces stunned with bursts of green light. Guitarist Adam Jones built on top of Carey's Middle Eastern-inspired wavedrum, while Justin Chancellor plucked his bass. Layered in synth and electric guitar, the song exploded with a deliciously heavy riff, triggering lava-like projects overhead. Engulfed by fire, Carey dominated the 12-minute work of art. It ebbed and flowed — the red faded to purple, then purple melted to a cool textured blue. The duality, both in color and sound, felt spiritual.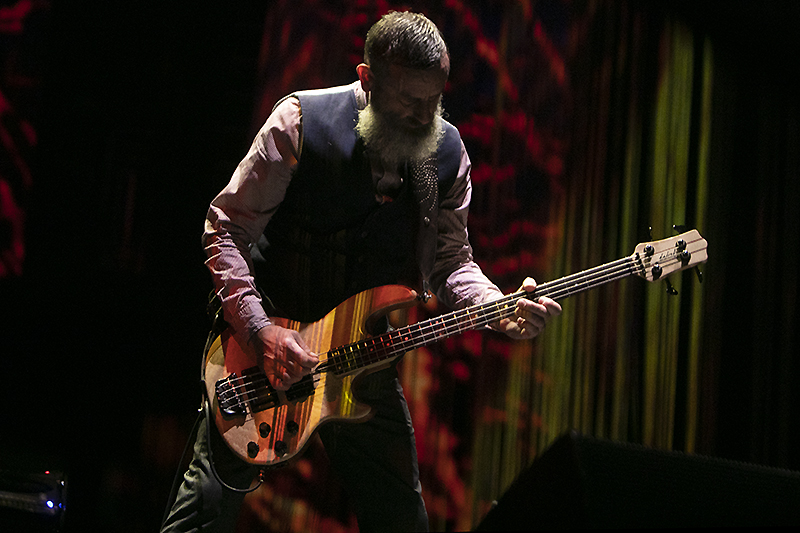 You don't even need to like Tool to love what they do. Lighting designer Mark Jacobson, video director Breckinridge Haggerty, and laser operator Scott Wilson bring the music to life with murky, elegant, and psychedelic moments. Sometimes ghoulish, abstract, and euphoric, but always spellbinding.
The band played two more oldies "The Grudge" (Lateralus, 2001) and "Right in Two" (10,000 Days, 2006) before new track "Descending." The amped-up crowd feigned for more and excitedly cheered to "Hooker With a Penis" (Ænima, 1996) before a short intermission.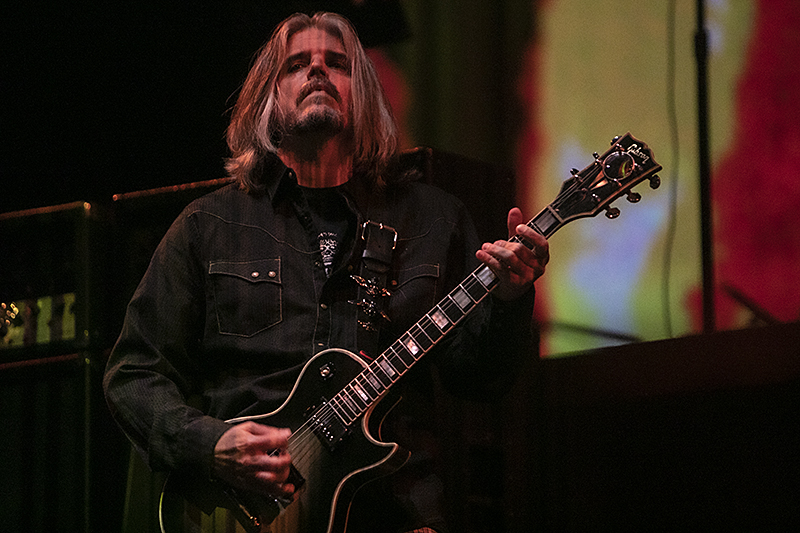 Tool released Fear Inoculum 13 years after their last record. Maynard also fronts A Perfect Circle and Puscifer (he was almost selected to front Rage Against the Machine). Before launching their career in 1990, Maynard and Carey were neighbors living in LA. Since joining forces, with Jones and founding bassist Paul D'Amour, they've released five studio albums, one EP, and one box set. They're style-transcending and draw from musicians of all genres. Some of Maynard's inspirations include Joni Mitchell, Black Sabbath, Devo, and jazz pianist Ahmad Jamal. And music isn't Maynard's only passion. He's been a wrestler, cross-country runner, soldier, improv comedian, pet shop designer, student of Brazilian jiu-jitsu, actor, and winemaker. Carey is also known as one of the most prolific drummers in the world.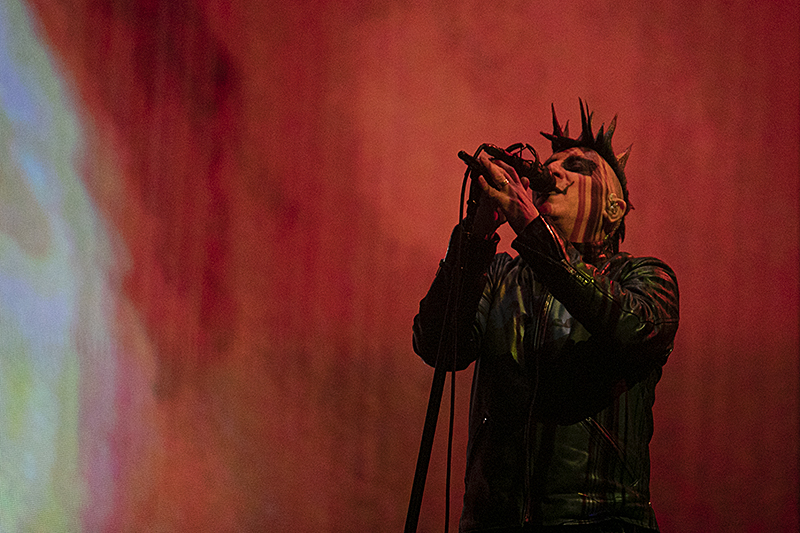 Each album is littered with humor and perplexing storytelling. Fear Inoculum is the first album that includes lyrical inserts — previously they dedicated album and CD booklets to art, leaving Maynard's words to interpretation.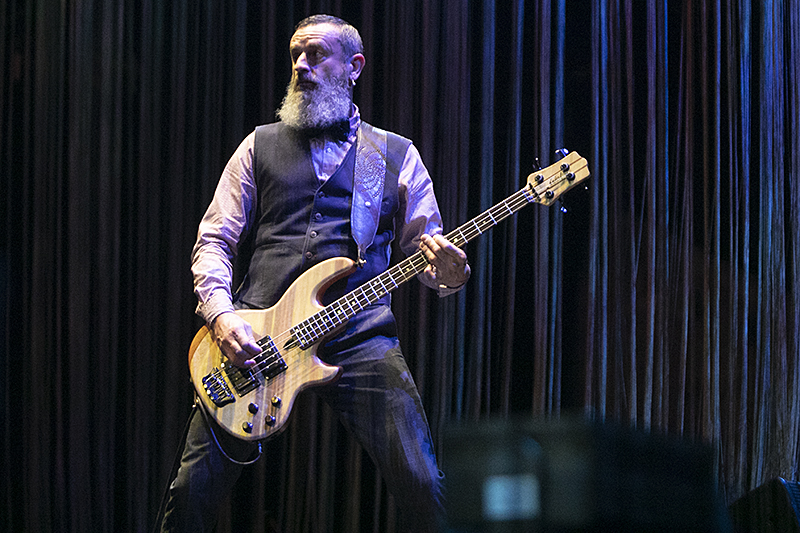 With the only camera work of the night, an overhead shot of Carey was projected on the screen behind him. His massive arms pummeled the drums, kicking off "Chocolate Chip Trip." The camera's kaleidoscope angel gave folks a trippy view as he wailed through the climactic five-minute solo.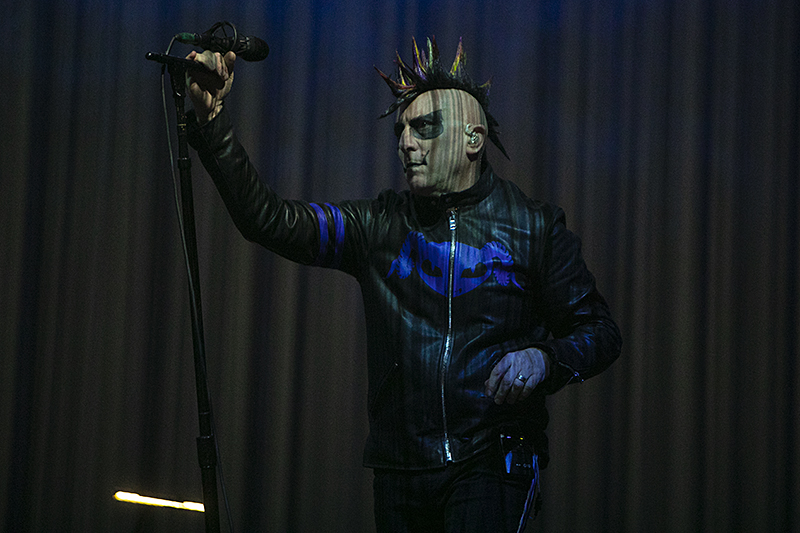 A giant heptagram slowly lowered to the stage floor. The symbol is meant for The Tool Army and signifies an invitation into a collective unconscious. Thousands of tiny sparkly specks rained down on the crowd. Sitting and backed in purple light, Carey plucked a guitar with Jones and Chancellor, as Maynard kneeled and softly sang. Carey walked back to his kit, folding percussion back in, while Maynard stood up and serenaded the room. The crowd went wild.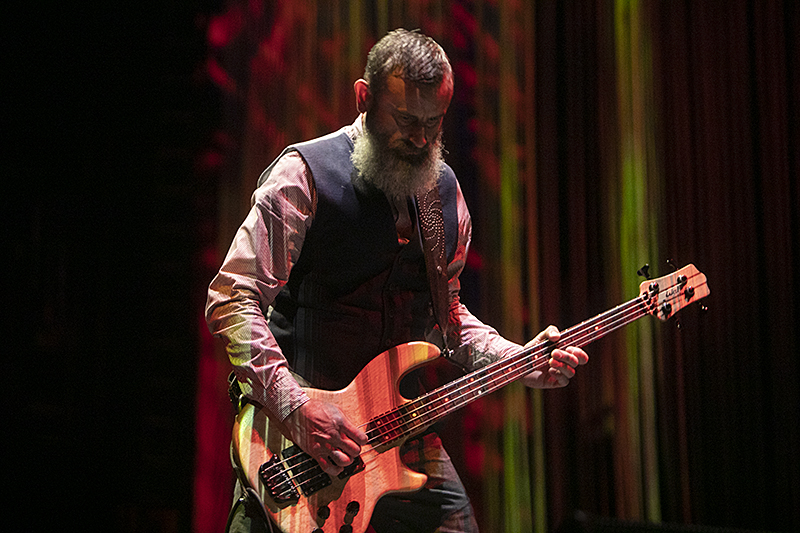 Tool's music is meant to encourage listeners to look within, reflect, and always choose art and light over fear. It may be the reason Maynard asks fans to put away their phones and fully commit to the experience. It wasn't until the last song that he allowed folks to record. Closing with "Invincible," lasers and dreamlife shapes whirled from behind as fans swayed along to the very end.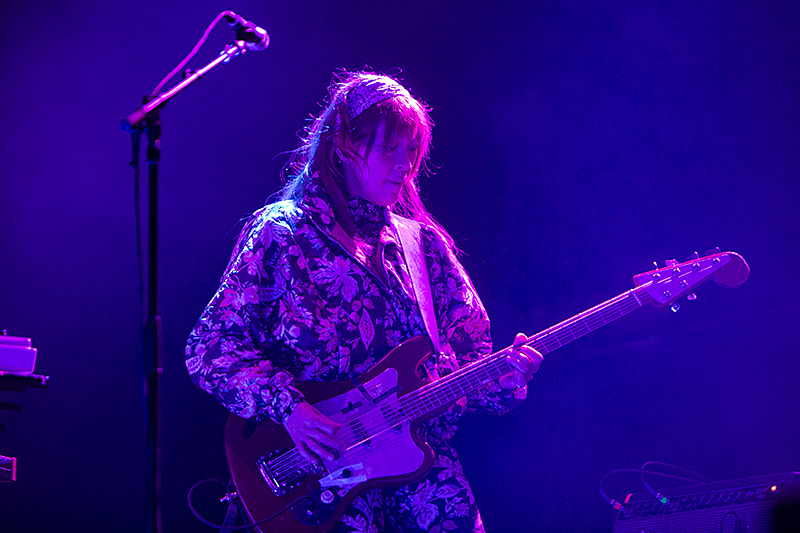 Handpicked by Maynard, alt-rockers Blonde Redhead opened with a tight, melodic 45-minute set. Kicking off the set with "Falling Man," the ethereal track morphed into a dreamy rock number—moody, dance-y, heavy, and complex. Next they played "Bipolar," which felt a little more in tune to a Tool show. Frontwoman Kazu Makino's high pitch vocals contrasted the heavy sounds. She threw her arms overhead, her knees swayed back and forth, and she grooved along to the beat.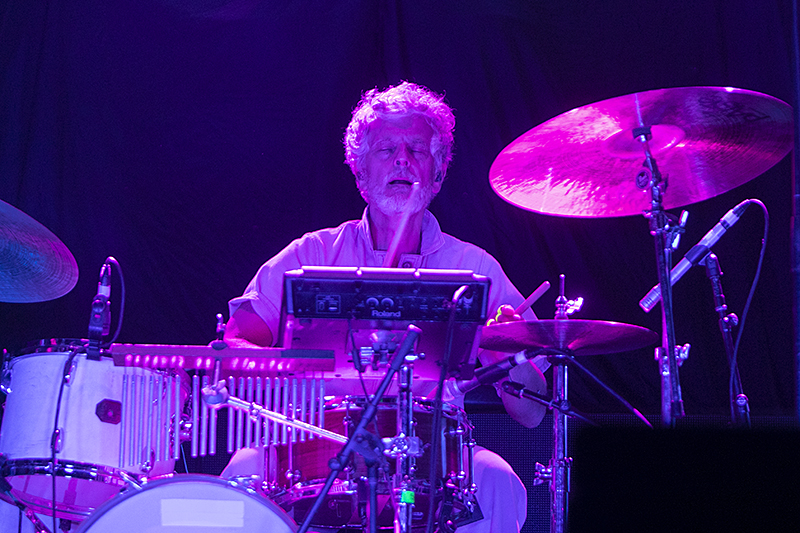 The Brooklyn trio is composed of Makino (vocals, keys, and rhythm guitar) and twin brothers, Simone and Amedeo Pace (drums, keys, vocals, and bass). They've released nine studio albums and have toured all over the world. Closing with "23," the band graciously said goodnight to a cheering crowd.
Links:
Tool Setlist:
Litanie contre la Peur (recording) / Fear Inoculum / Sober / The Pot / Pushit / Pneuma / The Grudge / Right in Two / Descending / Hooker With a Penis / Intermission / Chocolate Chip Trip / Culling Voices / Invincible