Ghost
Reno Events Center, Reno
January 25, 2022
Photos by Raymond Ahner
One of the most anticipated tours of 2022 kicked off in Reno this week, with Ghost, Volbeat, and Twin Temple playing to a near sold out crowd at the Reno Events Center, in Reno, Nevada. And judging from all the headbanging taking place, as well as the number of horns thrown into the air, the bands most certainly did not disappoint.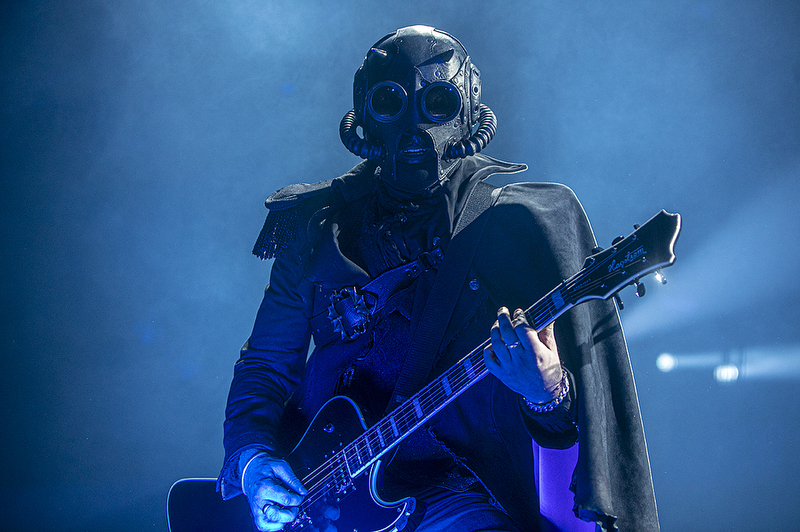 Opening their headlining set with the live debut "Kaisarion," (from their fifth studio album Impera, which will be released on March 11th), frontman Papa Emeritus IV proceeded to make his way to the center of the long catwalk that divided the two halves of the massive stage, and wasted no time interacting with the fans. The band's musicians, long known as the Nameless Ghouls, debuted a new look, with masks which were equal parts Creature From the Black Lagoon and equal part Sleestack. As the song concluded, the frontman took a quick moment to pump up the crowd, simply saying "Good Evening, America! Are you ready to rock 'n' roll?" before jumping into "Rats."
The sixteen-song setlist for the evening drew from the band's previous four releases; highlights included "From the Pinnacle to the Pit," "Year Zero," and "Mummy Dust." The band also tore through "Hunters Moon," which is their latest single, and will also be included on the new record. The band closed their set with "Kiss the Go-Goat," but there was no way they were going to get off that easy…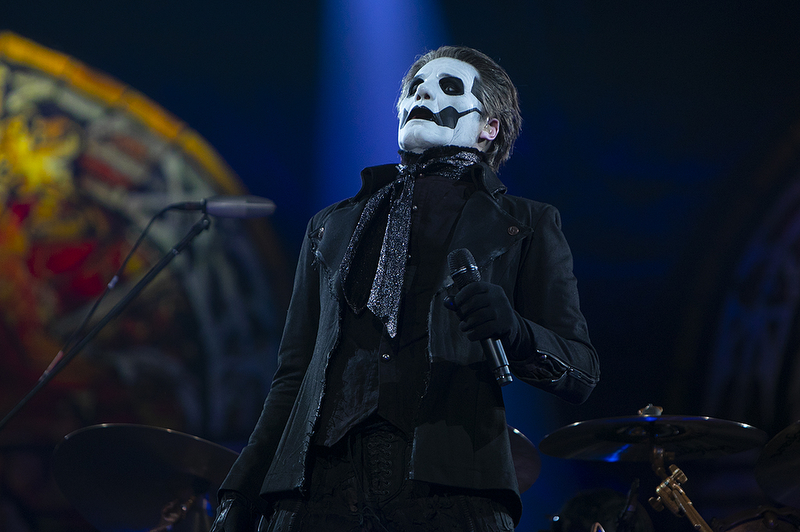 Returning to the stage for the obligatory encore, Papa Emeritus again took a minute to talk to the crowd, asking them to give a round of applause, not only for themselves, but also to all the people who were involved in putting the tour together under the current conditions. He then bowed to the fans, thanking them for being there. It was then time for the "triple extra" encore, which included their version of Metallica's "Enter Sandman," "Dance Macabre," and "Square Hammer."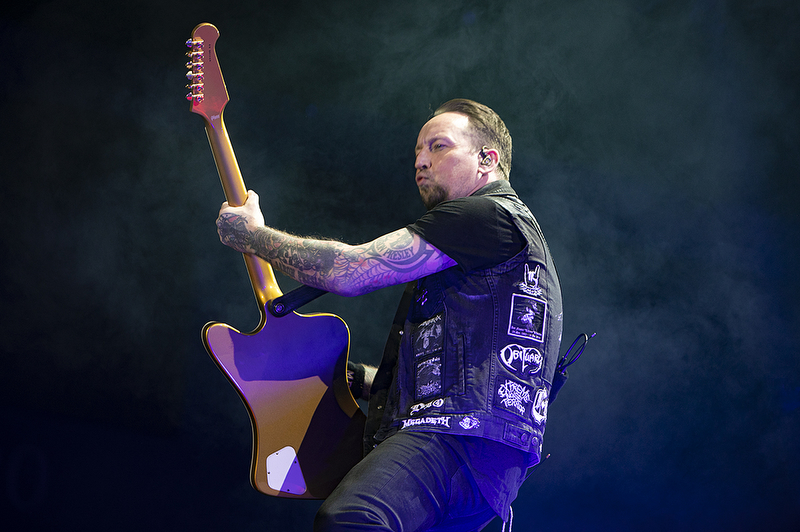 Co-Headlining the tour with Ghost are Volbeat, who just released their latest studio effort Servant of the Mind and played four of the new songs live, including "Temple of Ekur," "The Devil Rages On," "Becoming," and "The Sacred Stones."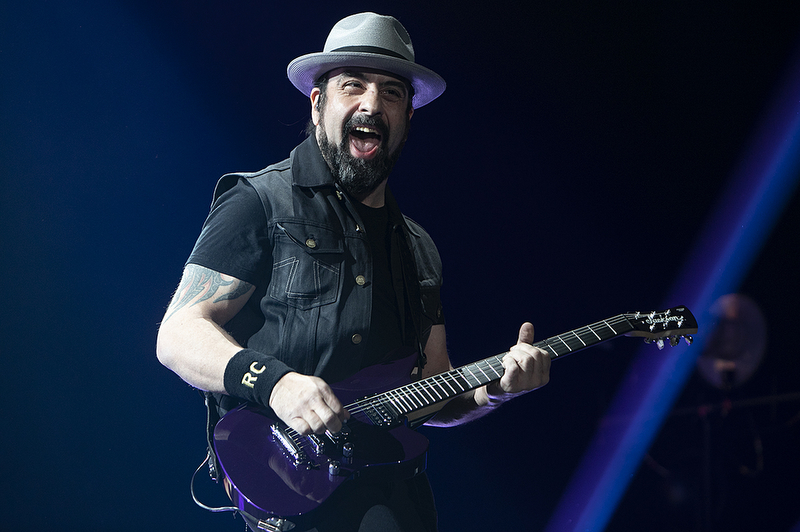 By the time the first night of the tour wrapped up, it was pretty apparent that the tour will be nothing short of a total success for not only all three bands on the bill, but also for the return of live music.
Here is a slideshow with more photos of Ghost and Volbeat by Raymond Ahner:











Links: