Smith/Kotzen
Goldfield Trading Post, Roseville
January 26, 2022
Photos by Raymond Ahner
After releasing their self-titled Smith/Kotzen album in March of 2021, Adrian Smith and Richie Kotzen announced a string of live shows up and down the west coast during January and recently stopped off at the Goldfield Trading Post in Roseville, putting on a stellar show for the near capacity crowd who were fortunate enough to be in attendance.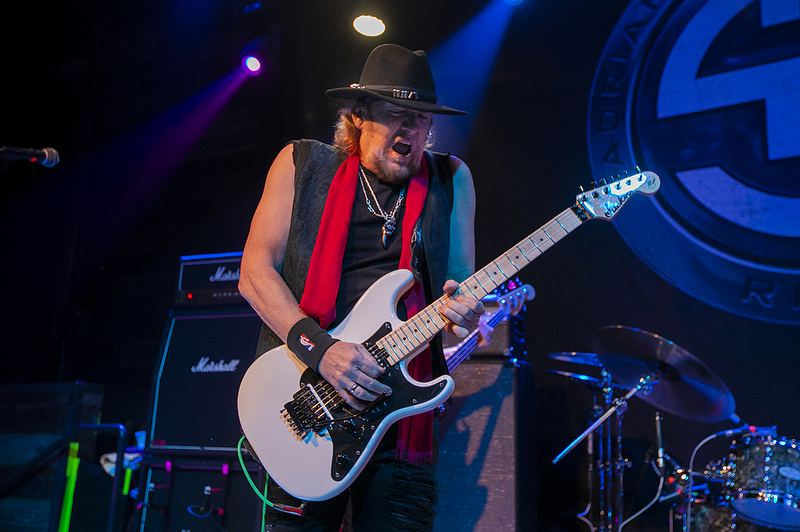 Opening their set with "Taking My Chances," (which also happens to be the first song on their debut album)  Smith and Kotzen, along with their band, which features Richie's wife Julia on bass along with drummer Bruno Valverde, proceeded to put on a fifteen-song setlist, including more than a handful of songs from the record. Together, the four performed effortlessly, with Adrian and Richie not only sharing the vocal duties, but also taking a step back so the other could handle the guitar leads. The dynamic of not only the guitarists, but as the band as a whole, almost immediately had the crowd fully enthralled and completely enjoying the show.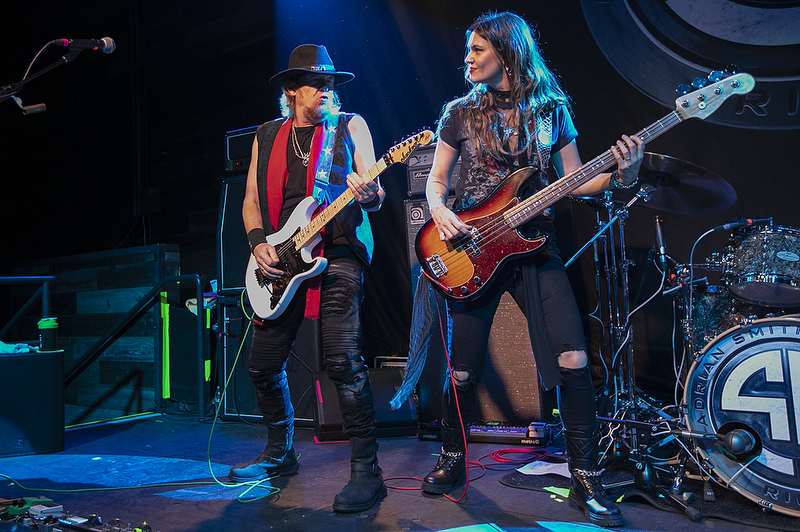 Highlights from the near ninety minute set included "You Don't Know Me," "Got a Hold On Me," and "Rise Again." After wrapping up the set with "Solar Fire," the band returned to the stage for a three song encore of Kotzen's "You Can't Save Me," Iron Maiden's "Wasted Years," complete with Smith playing his legendary solo note for note, and "Running," off of the self titled album.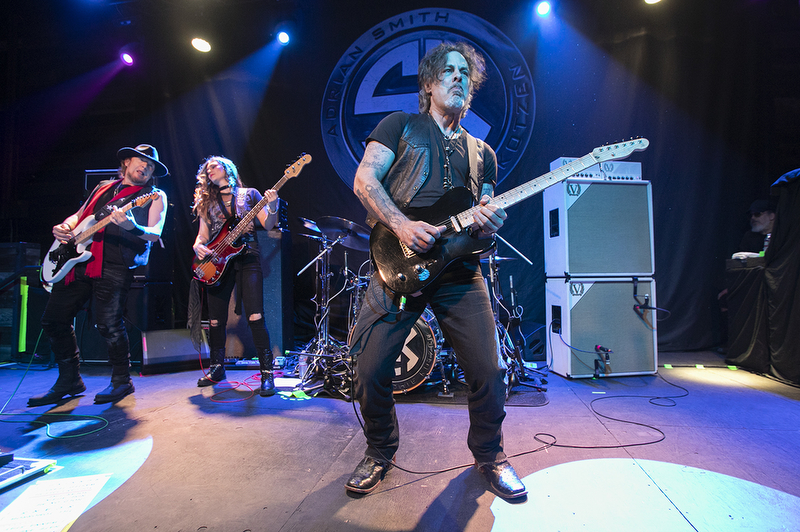 Not only did the show give the fans a chance to see Adrian Smith and Richie Kotzen perform on such a small stage, but it also exposed many to their music and to a different side of them that they normally might not see. The band will be playing a handful of UK dates in March, and will hopefully be returning to the States sooner than later.
Here's a slideshow with more photos of Smith/Kotzen by Raymond Ahner: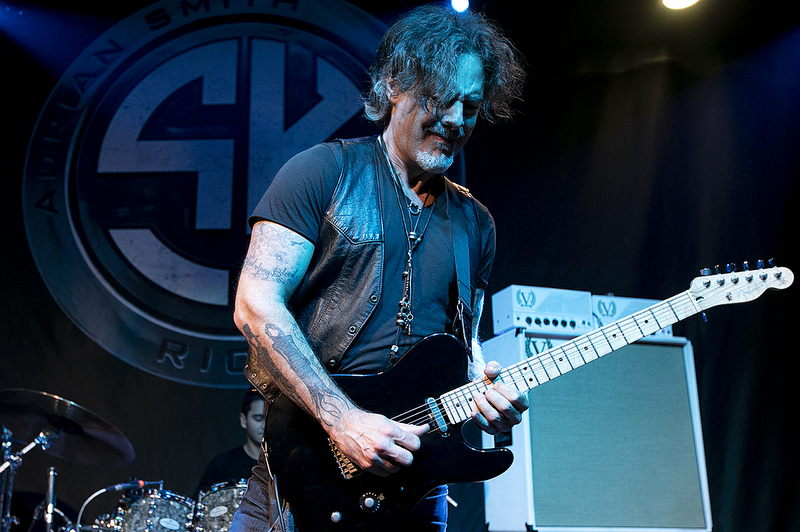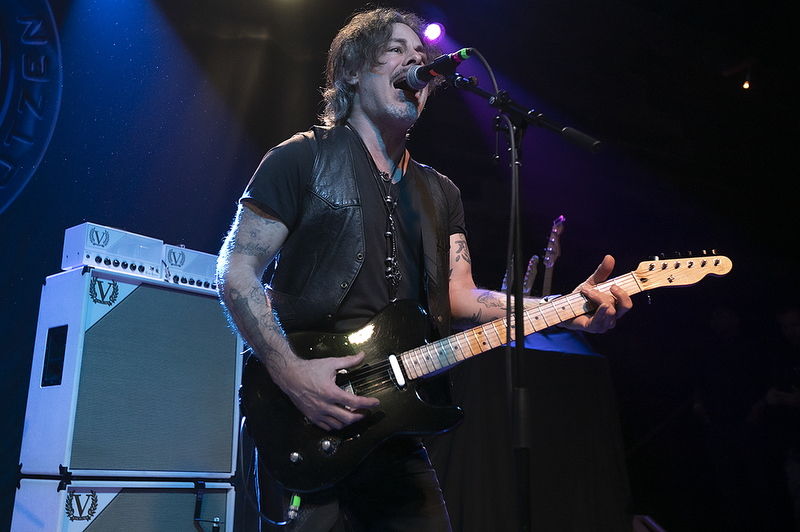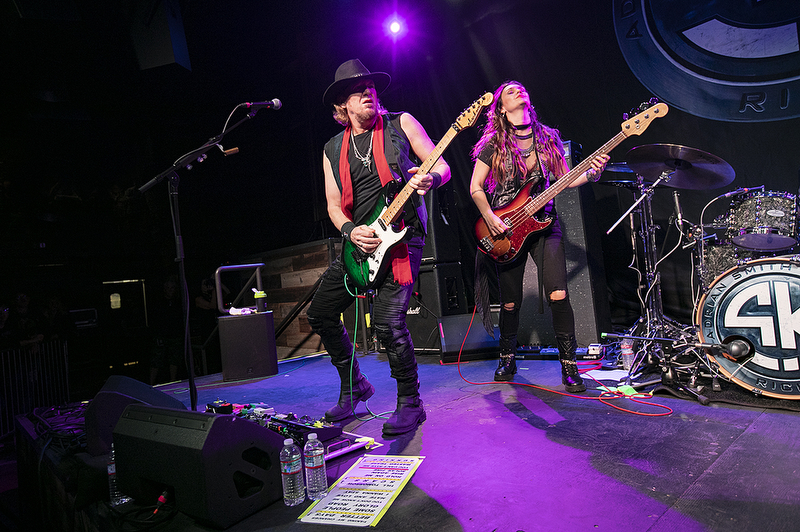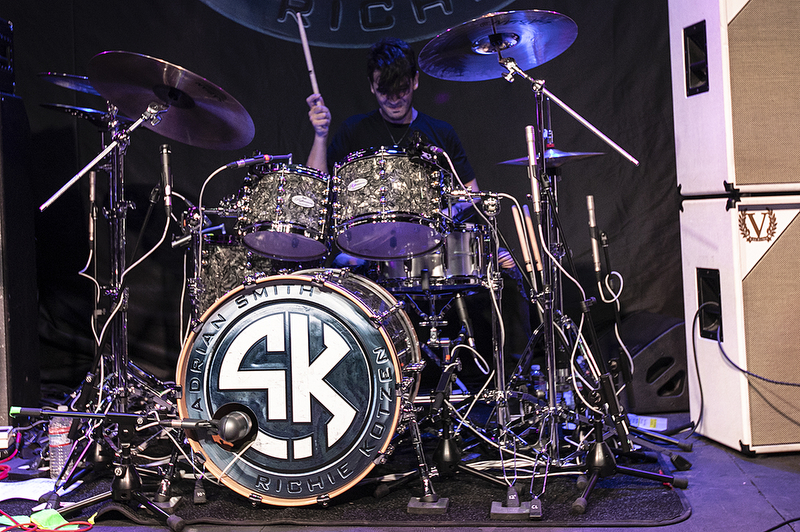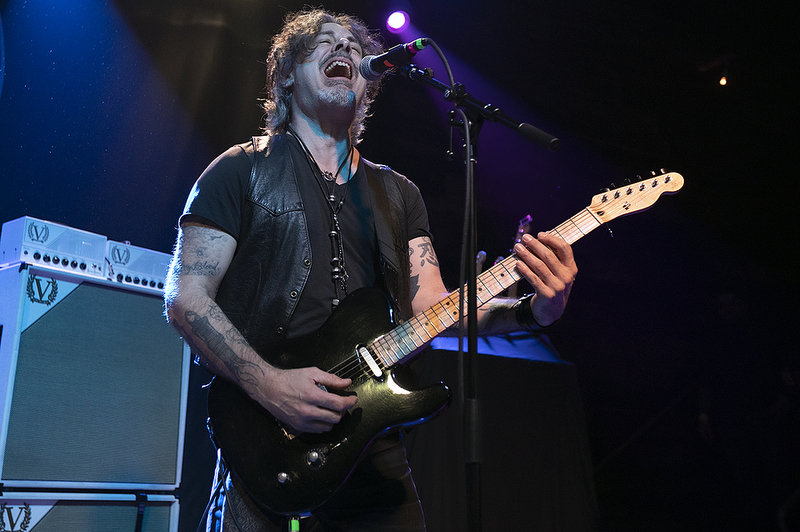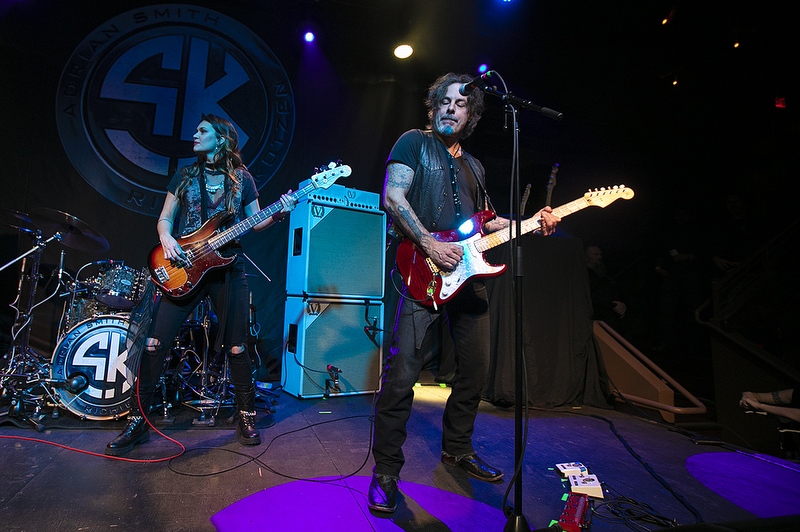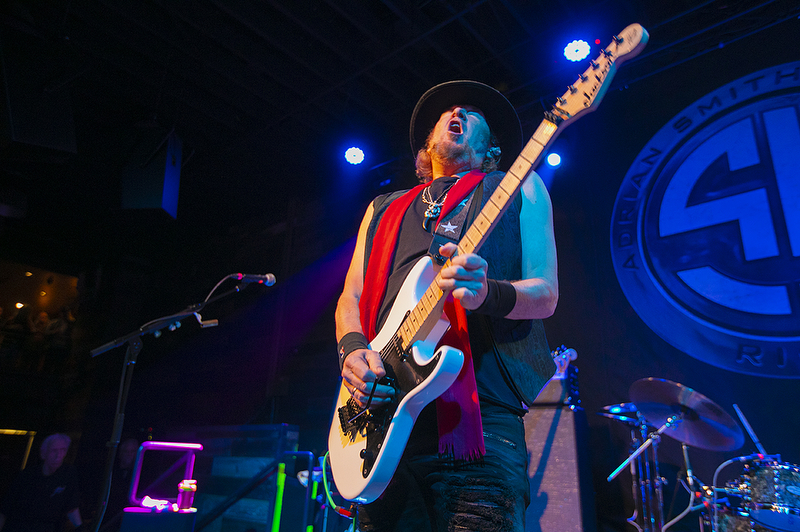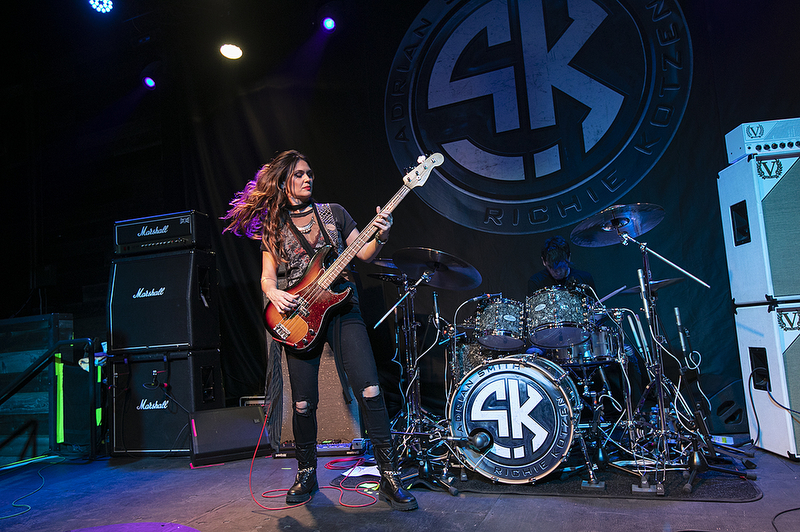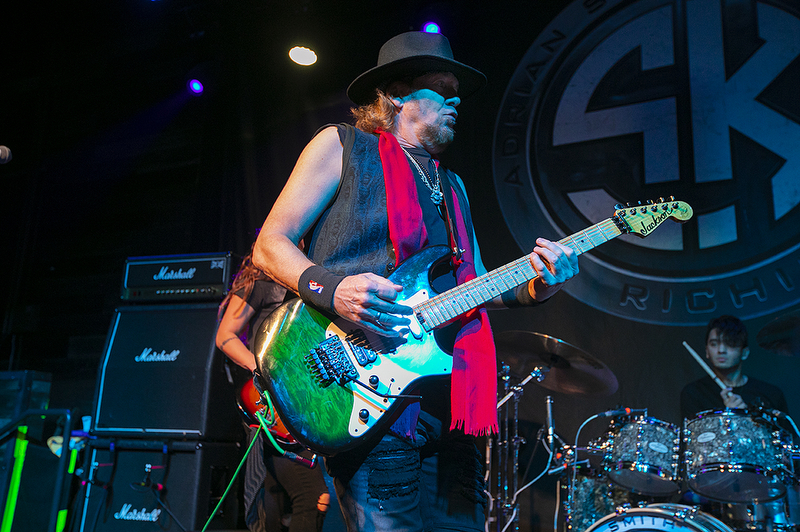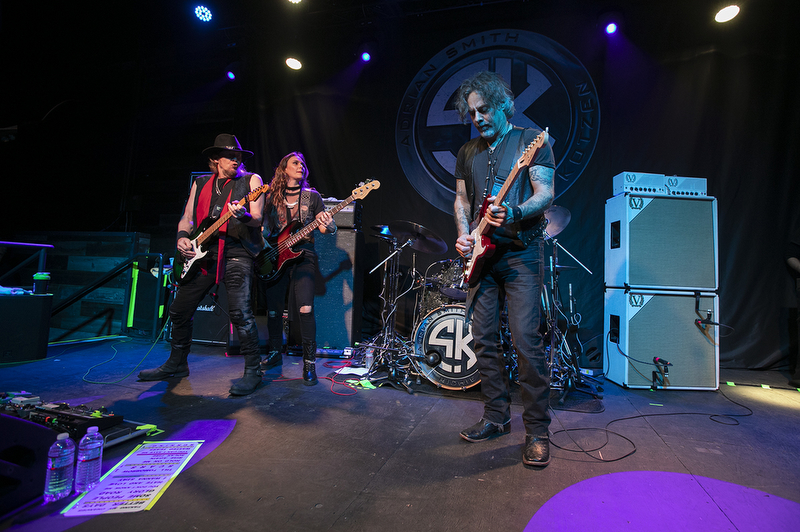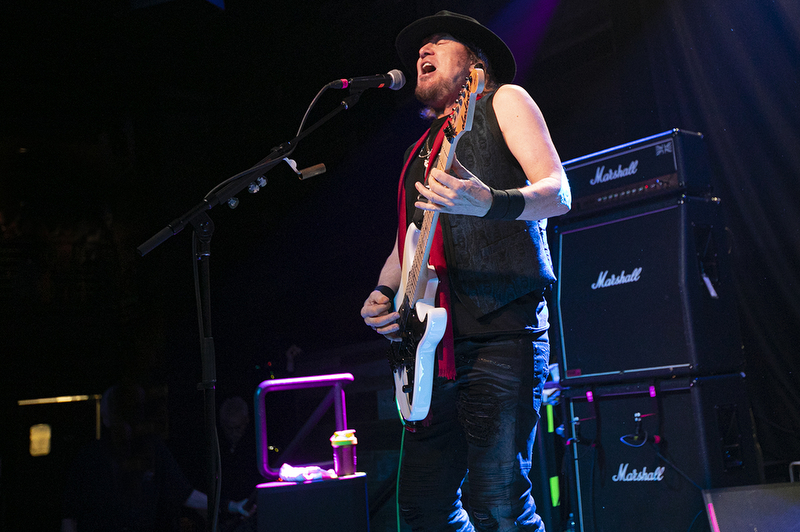 Link: