Slash
Warfield Theater
February 12, 2022
All photos by Raymond Ahner
Hot off the Heels of the release of their latest album 4, Slash with Myles Kennedy and the Conspirators rolled into San Francisco last Saturday night, playing the Warfield Theater to a near capacity crowd. And judging from the fans's reactions, it was about time that they returned to the city to give them what they have waited over two years for.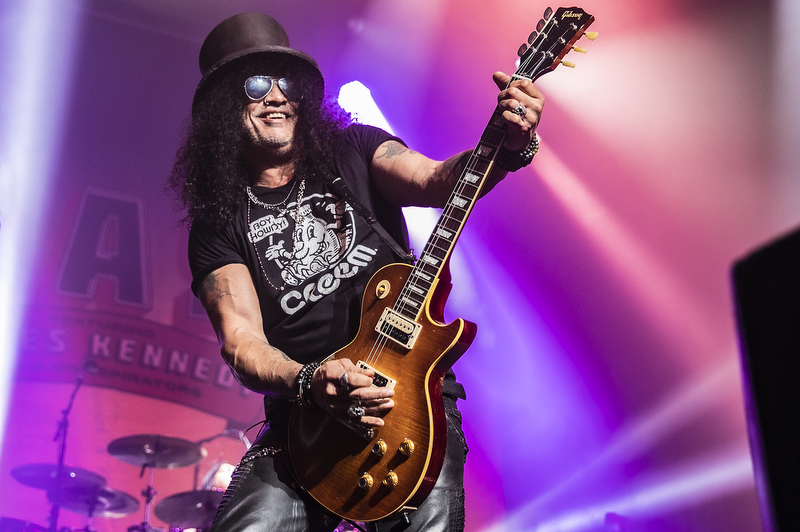 Opening their nearly two-hour set with "Driving Rain," the band wasted no time in getting the crowd pumped up for what was still to come. While Slash catered to his fans on either side of the stage by effortlessly riffing on his sunburst Les Paul, the band, consisting of Todd Kerns on bass, Brent Fitz on drums, Frank Sidoris on rhythm guitar, and of course Myles Kennedy on vocals, proceeded to deliver the heavy, yet melodic, sound that they have become known for. After both "My Antidote," and "Serves You Right," the band launched into "The River is Rising" and "Actions Speak Louder Than Words" from their new album, both of which the fans overwhelmingly approved of. The five-piece has become musically tighter than ever, and were definitely firing on all cylinders.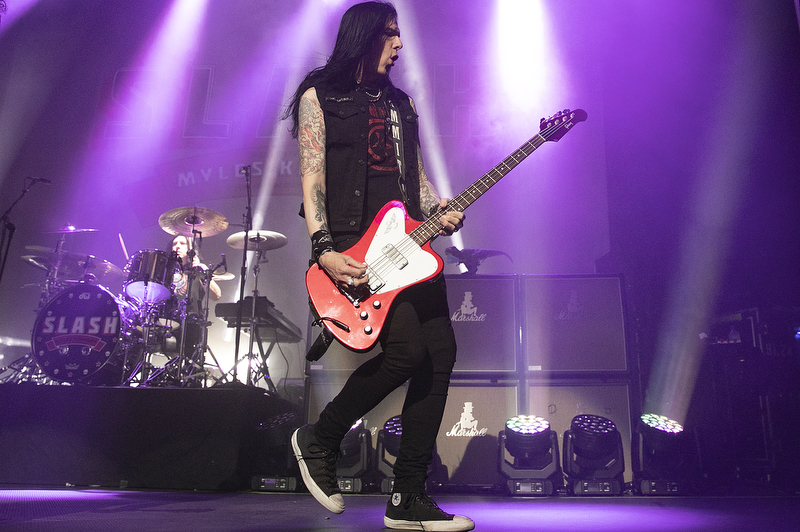 Highlights from the band's set included Slash songs "Back From Cali," "Speed Parade," and "Doctor Alibi," (with Todd Kerns on vocal duty) as well as new songs "Fill My World," and "Call of the Dogs." And although there were no Guns 'n' Roses songs during the evening, the band did deliver a knockout version of the Elton John classic "Rocket Man" that had everyone singing along. The band wrapped up their set with "World on Fire," but there was no way they were getting off that easy.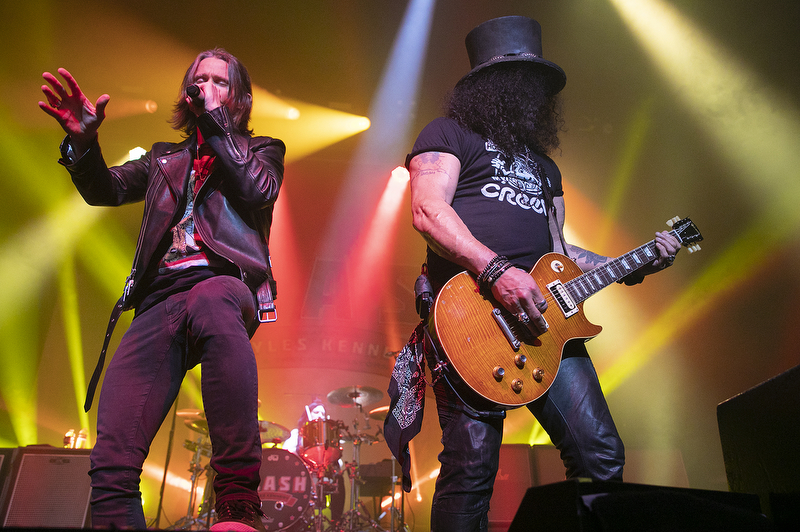 After returning to the stage for an encore of "Anastasia," it was quite apparent that Slash, Myles Kennedy, and the entire band have reached a new level, and seemed primed not only for their U.S. tour, but also whatever the future may hold for them.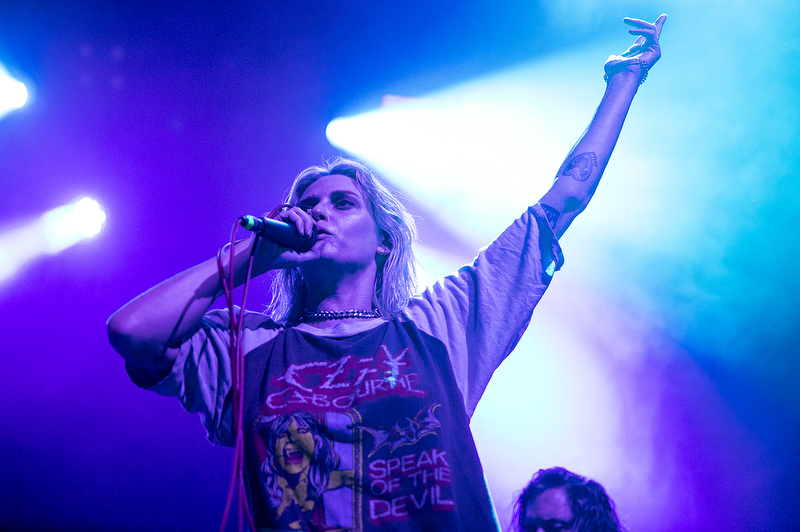 Support for the evening came from Dead Sara, a Los Angeles four piece who released their latest record, Ain't It Tragic, back in September of 2021. The band proved to be the perfect openers for the evening, and brought the fans in early for their rocking, energetic set.
Here's a slideshow with more photos of the night from Raymond Ahner: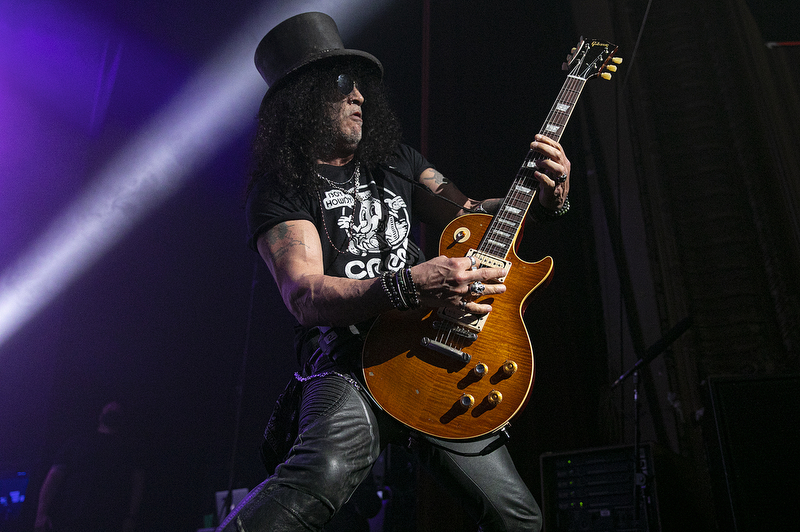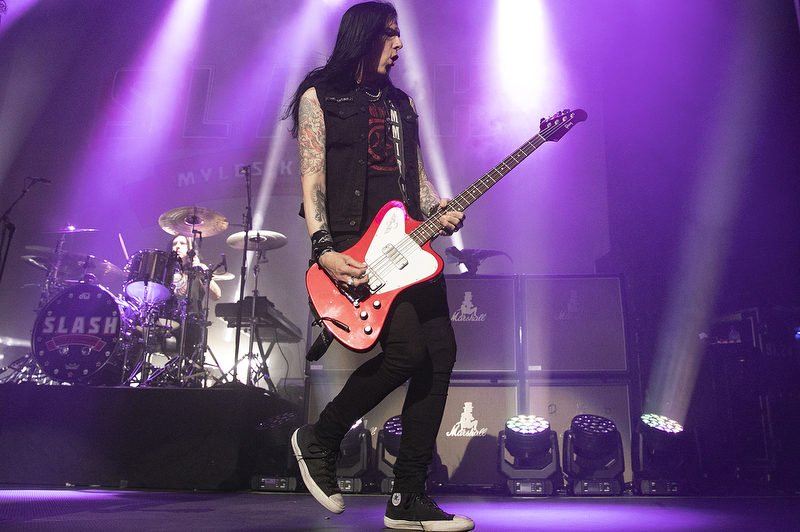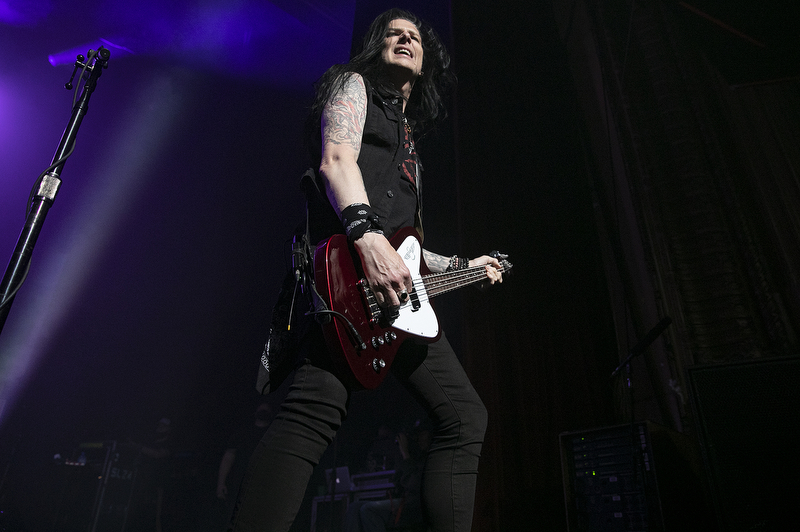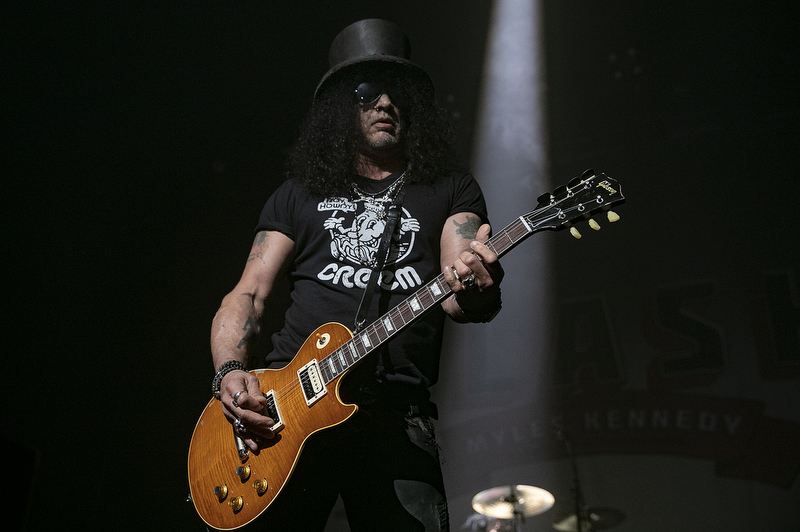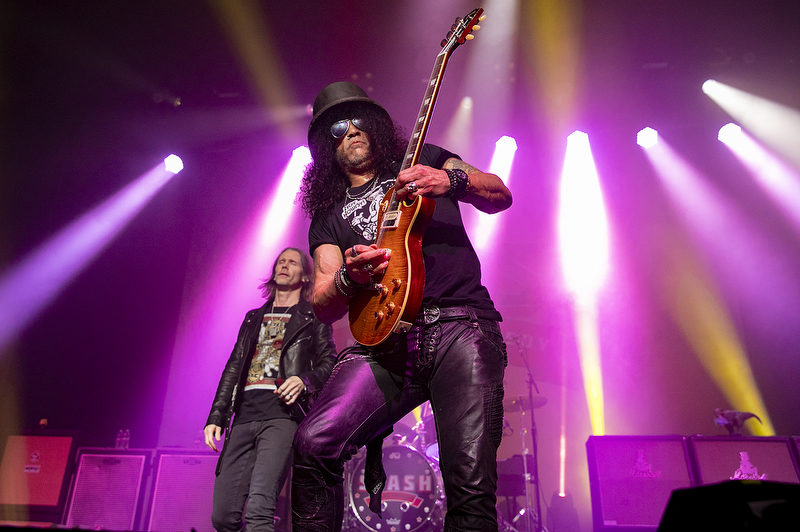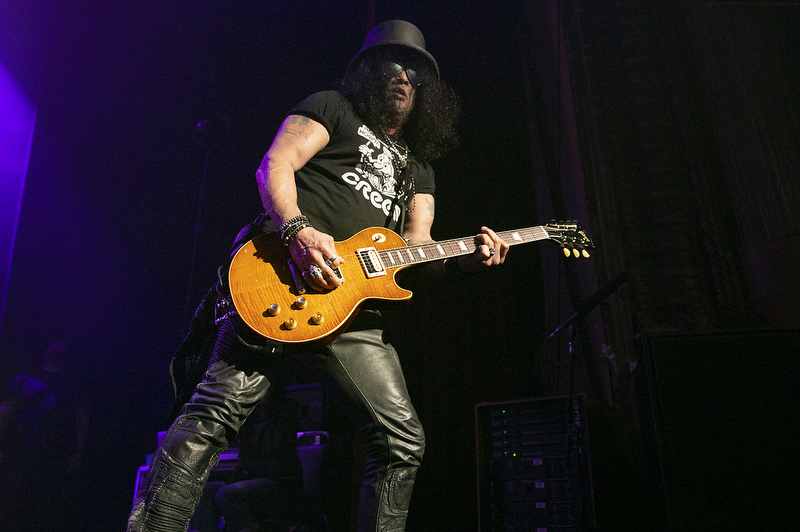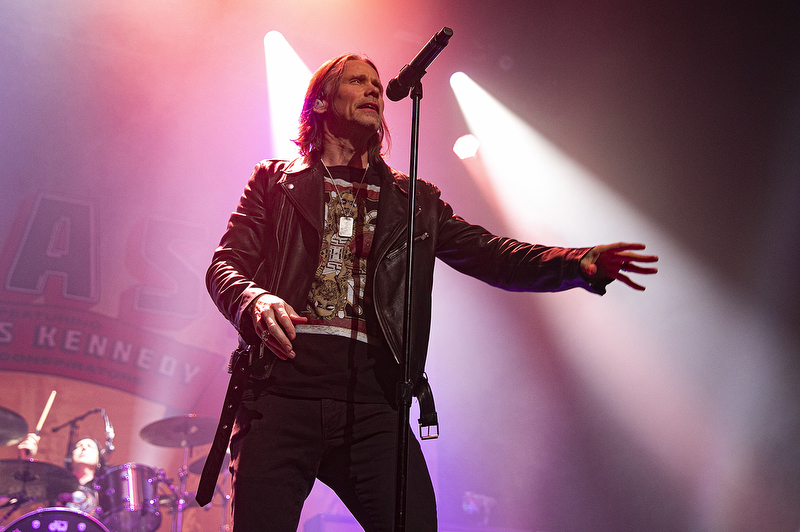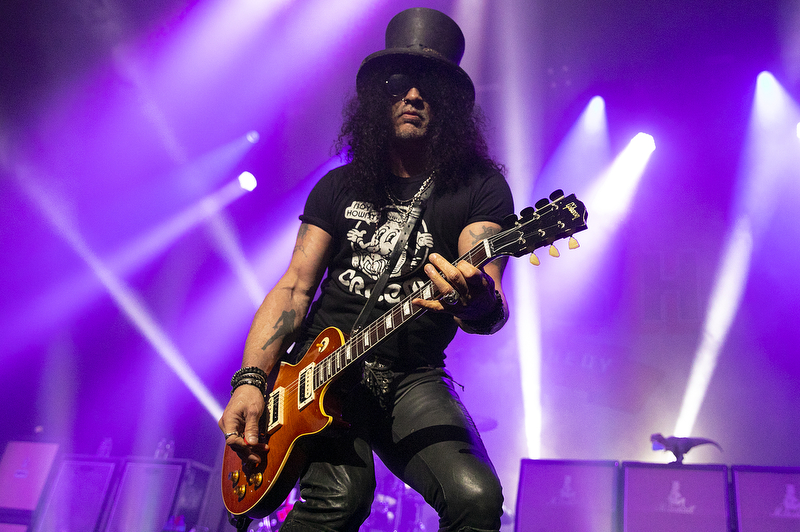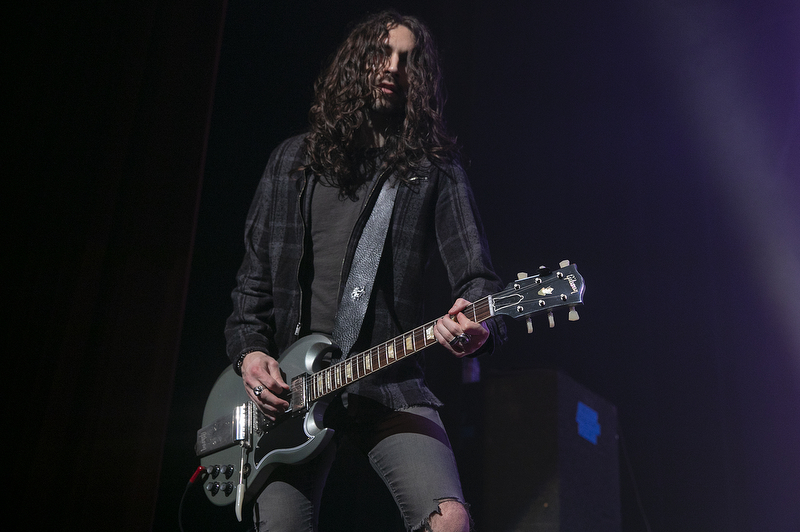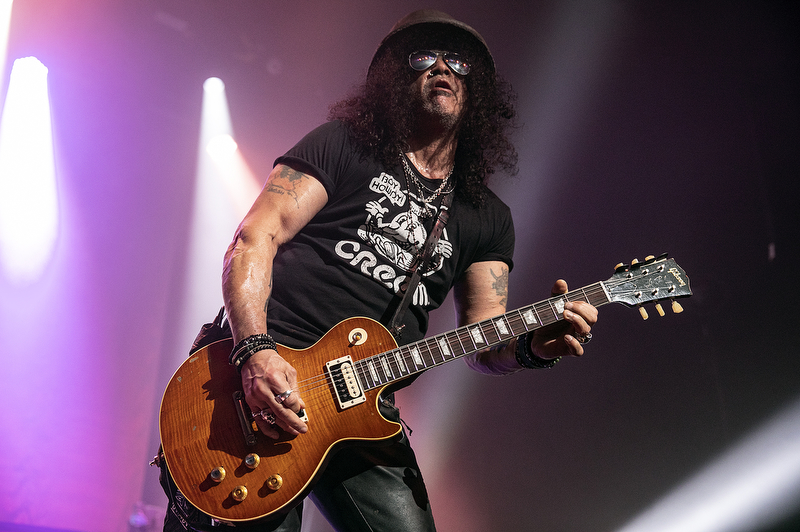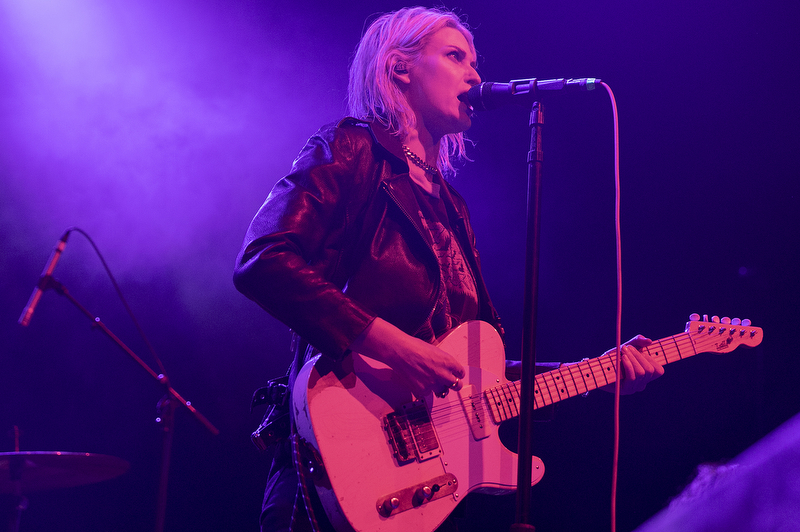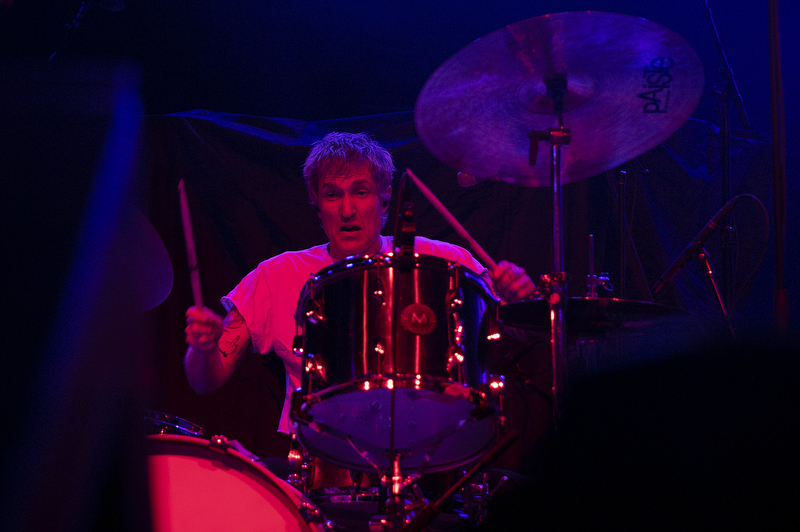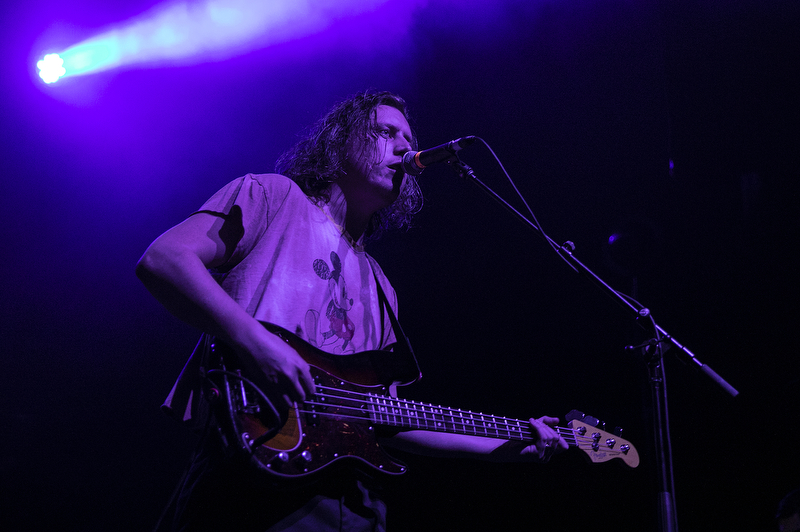 Links: