Me First and the Gimme Gimmes
UC Theatre, Berkeley
December 10, 2021
All photos by Raymond Ahner.
Punk rock "supergroup" Me First and the Gimme Gimmes brought an overdose of holiday cheer to the U.C Theatre in Berkeley recently, and celebrated the Christmas season as only they can. With a stage decked out with faux snow, tacky Christmas trees, and plenty of glitter, it was the perfect way to ring in the holidays.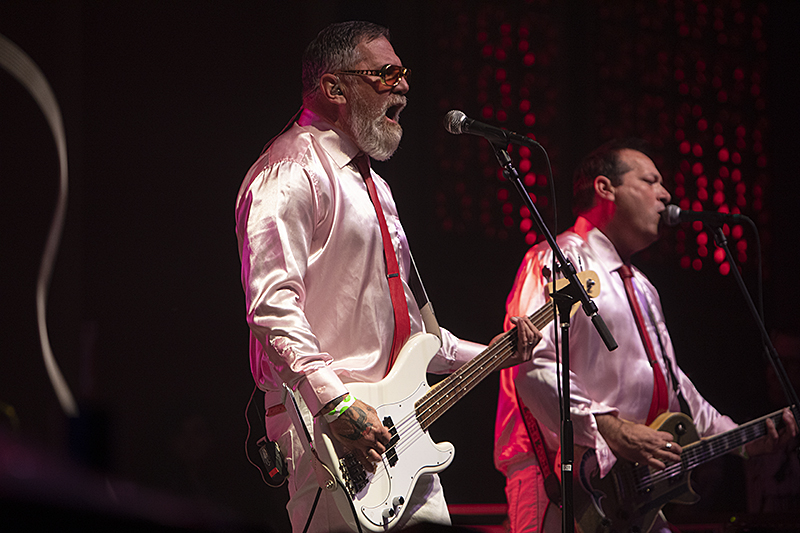 Opening the show with the Eartha Kitt classic "Santa Baby," the group tore through a 20-song setlist that included some of their standard covers, including "Jolene," (Dolly Parton) "Straight Up," (Paula Abdul) and of course, Paul Simon's "Me and Julio Down by the Schoolyard." In keeping with the Christmas vibe they also threw in Jose Feliciano's "Feliz Navidad" before wrapping up the evening with the Slade classic "Merry Xmas Everybody."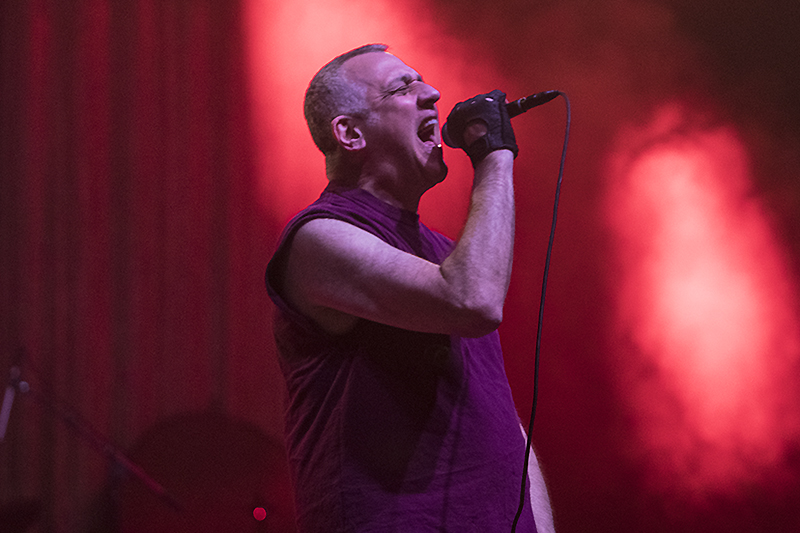 Supporting the Gimmes were none other than the legendary Dwarves, who, despite not having guitarist He Who Cannot Be Named with them, still put on a raucous set of punk rock classics. Led by the one and only Blag "The Ripper" Dahlia, the self proclaimed "greatest band in the world" were the perfect band to get the crowd pumped up for the headliners.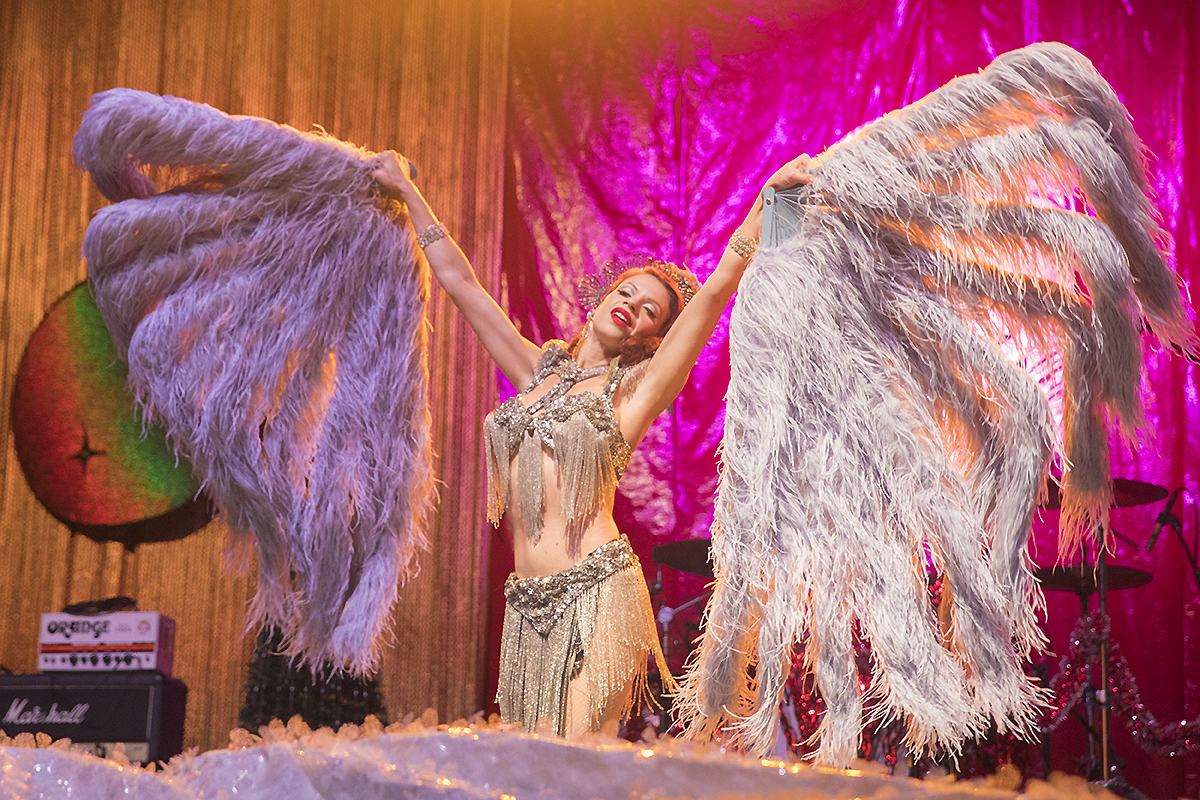 Opening the show was vocalist and dancer Mila Spigolon, who appeared with the help of Lola and Paloma Del Mar. Together, these three ladies put on a beautifully choreographed extravaganza review that celebrated old world Hollywood.
Here's more photographs of the show by Raymond Ahner:




















Links: