Thievery Corporation
Masonic Auditorium
December 18, 2021
Photos by Jon Bauer
The anticipation was high at the Masonic, Thievery Corporation having last played at the venue more than four years ago. And given that live music has been hard to come by for the last couple years, this was one show fans of the band were not going to miss. When they hit the stage, electricity rippled through the crowd, led by Rob Varza and Eric Hilton, as always, and moving straight into "Assault on Babylon," with its dubby reggae feel.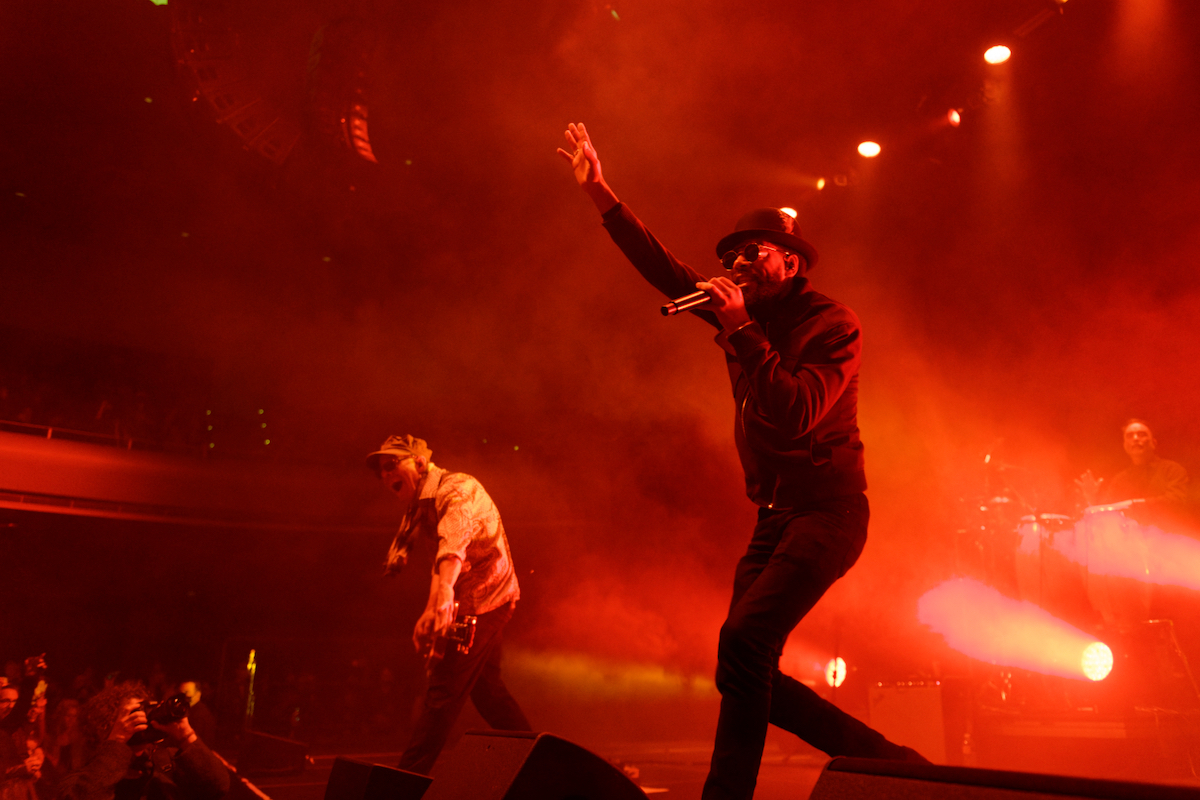 Hilton and Varza have been doing this since 1995 but it sounds completely fresh – this is music that simultaneously lasts forever and evolves. The mashup of cultures and instruments with dance beats underneath never fails, and the audience responds with motion everywhere. This is music to listen to and music to dance to.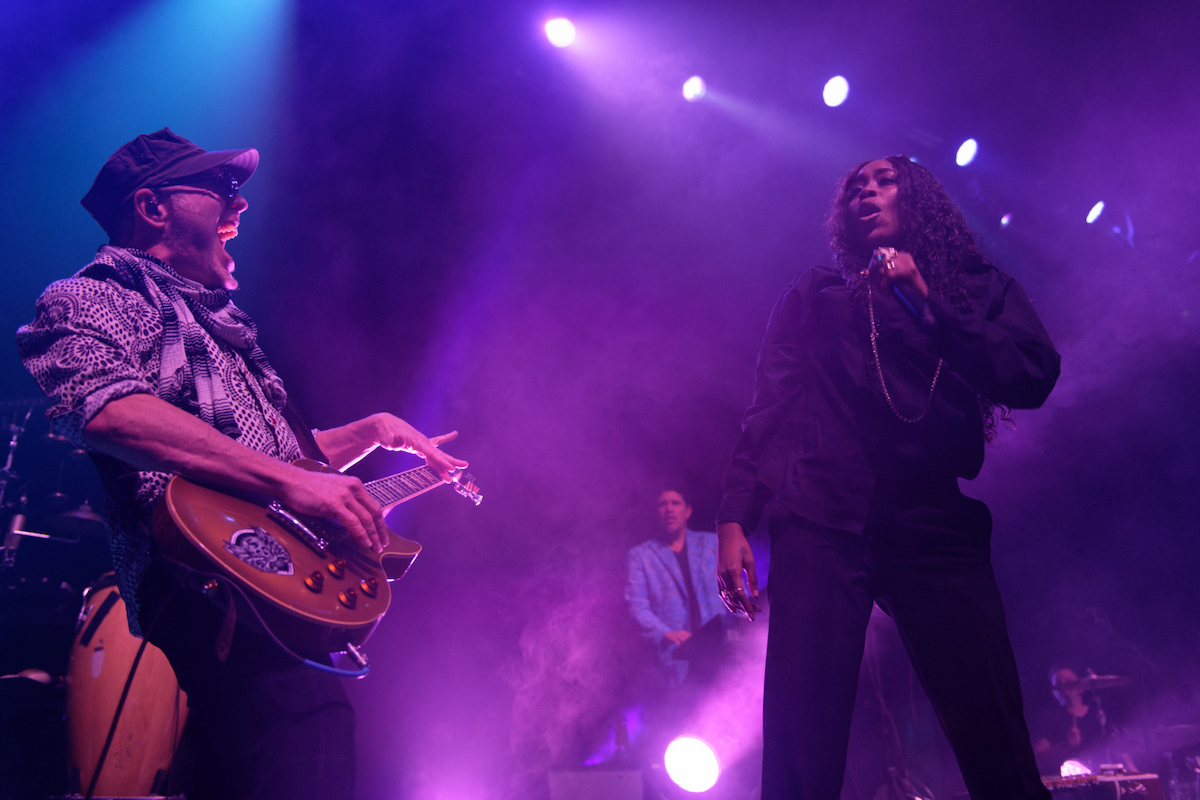 The 22-song set was enough to send everyone home happy and exhausted. A familiar song like "Lebanese Blonde" got a big cheer, and covering "Oye Como Va" was a real treat.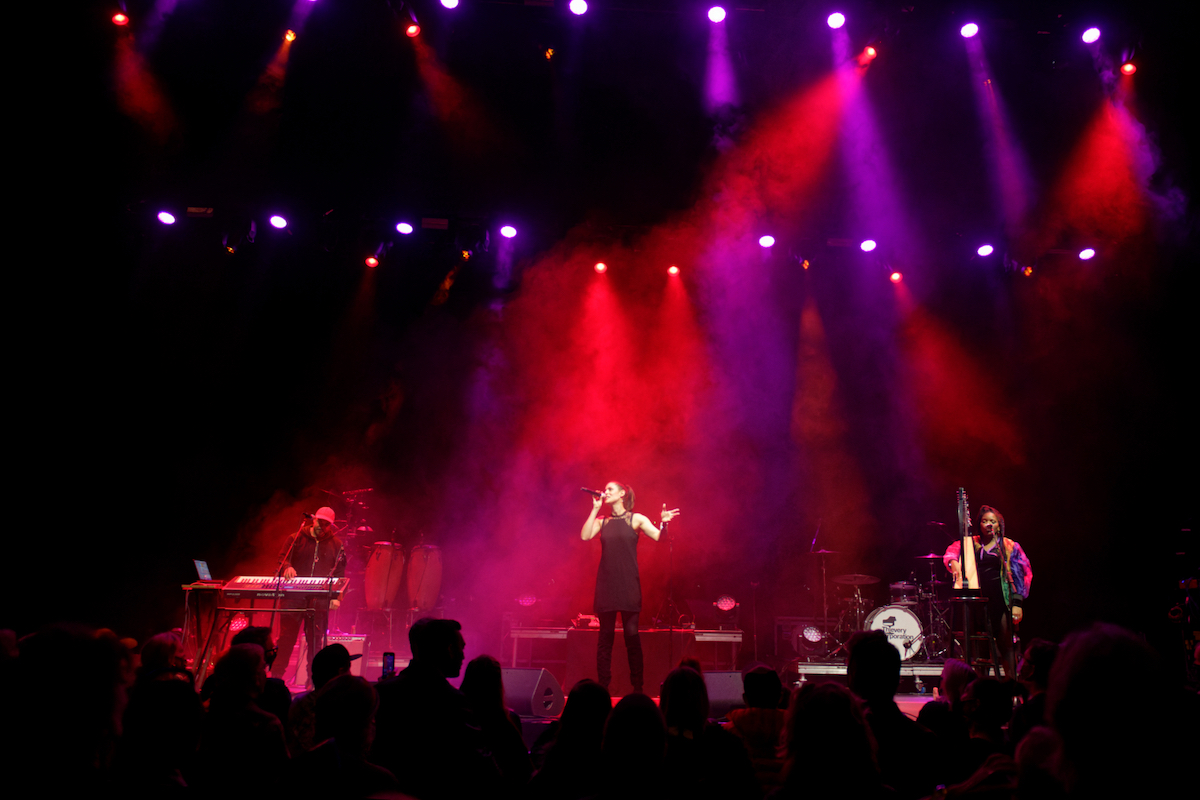 Opener Dessa – nee Margret Wander – brought her fusion of rap, soul, and lyrics to the Masonic, showing she is a master of commanding a strong presence in a big venue. Last appearing in San Francisco at The Independent, she continues to grow with each performance.
Here's a slideshow with more photos of Thievery Corporation by Jon Bauer: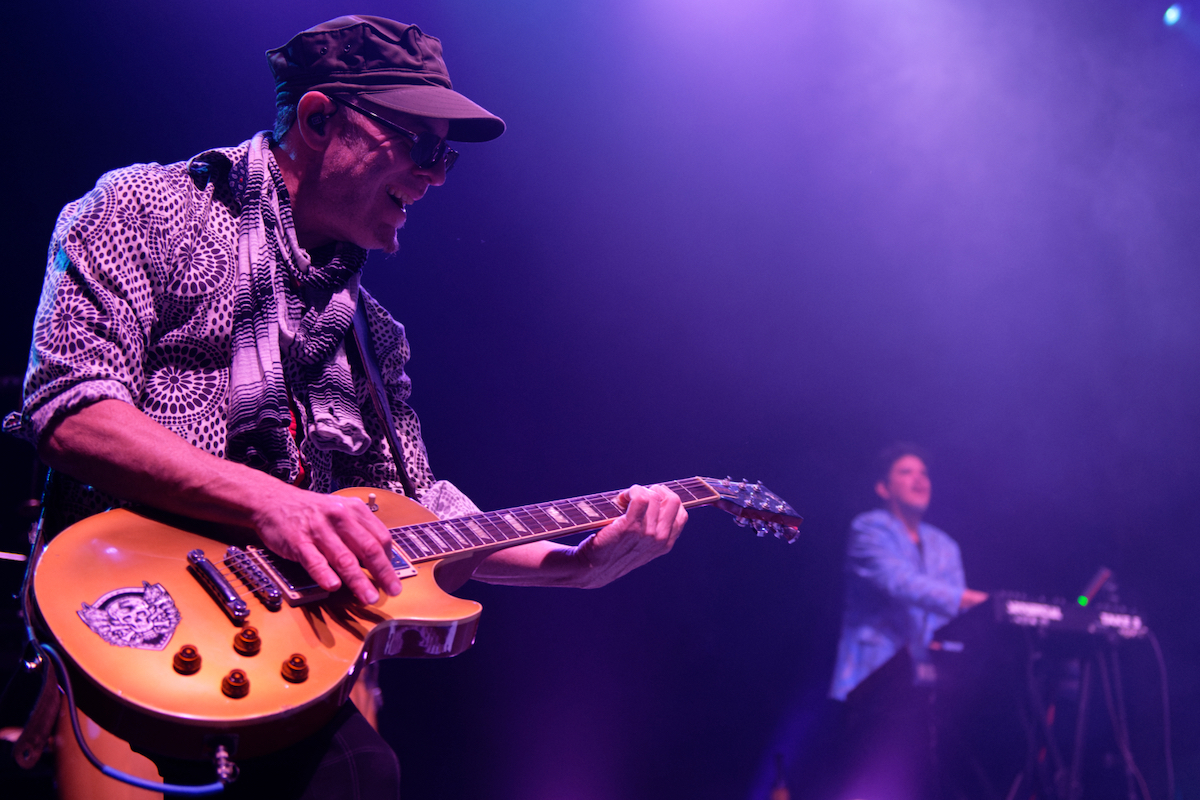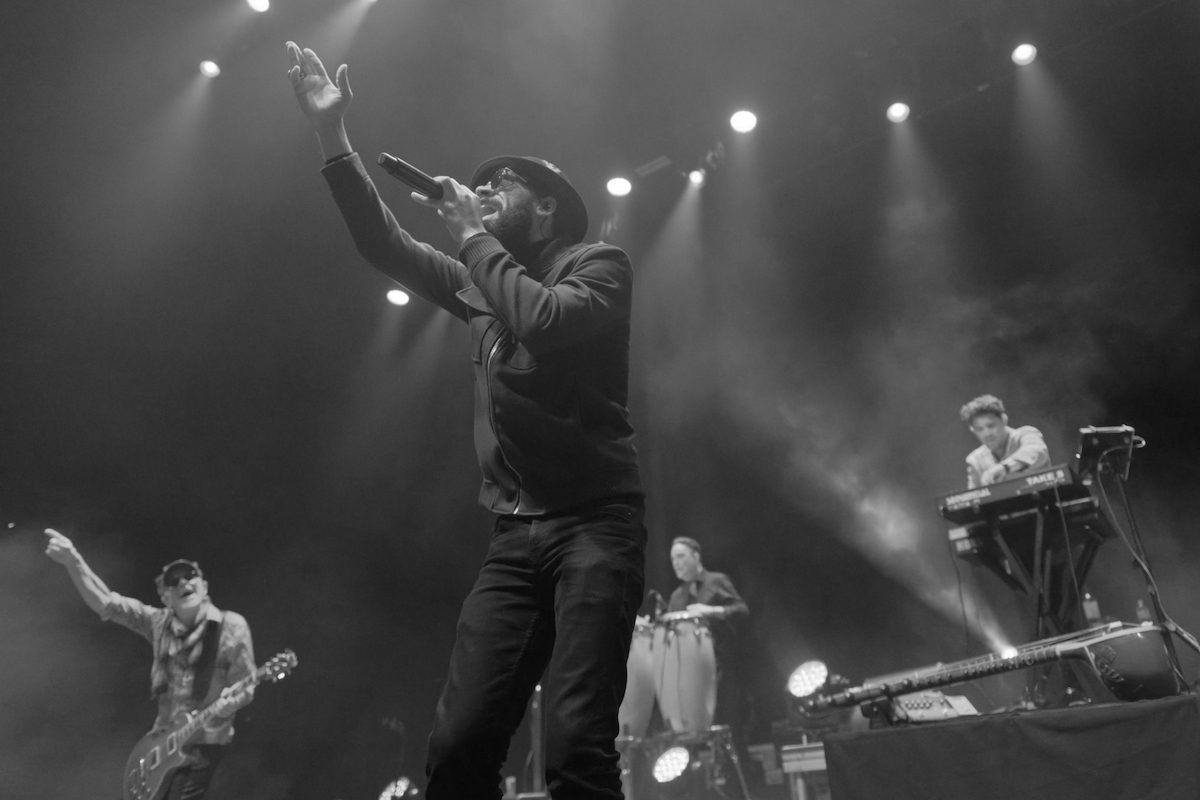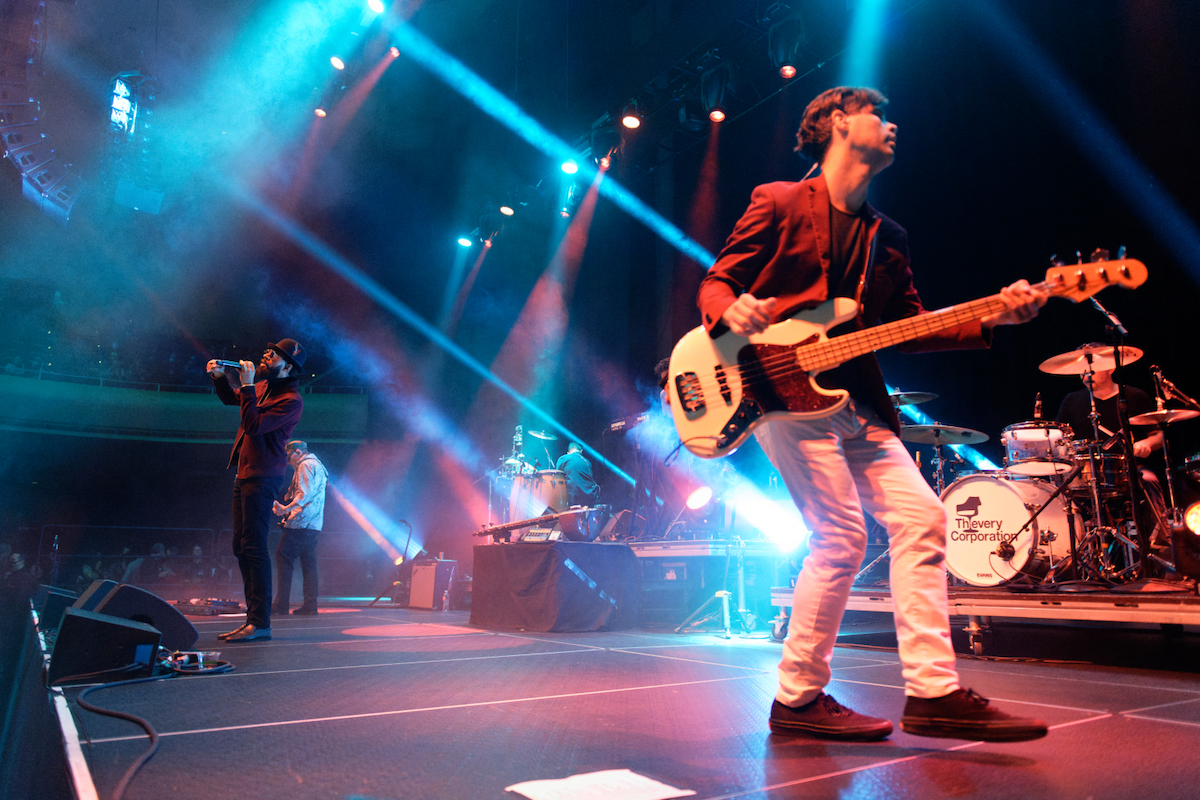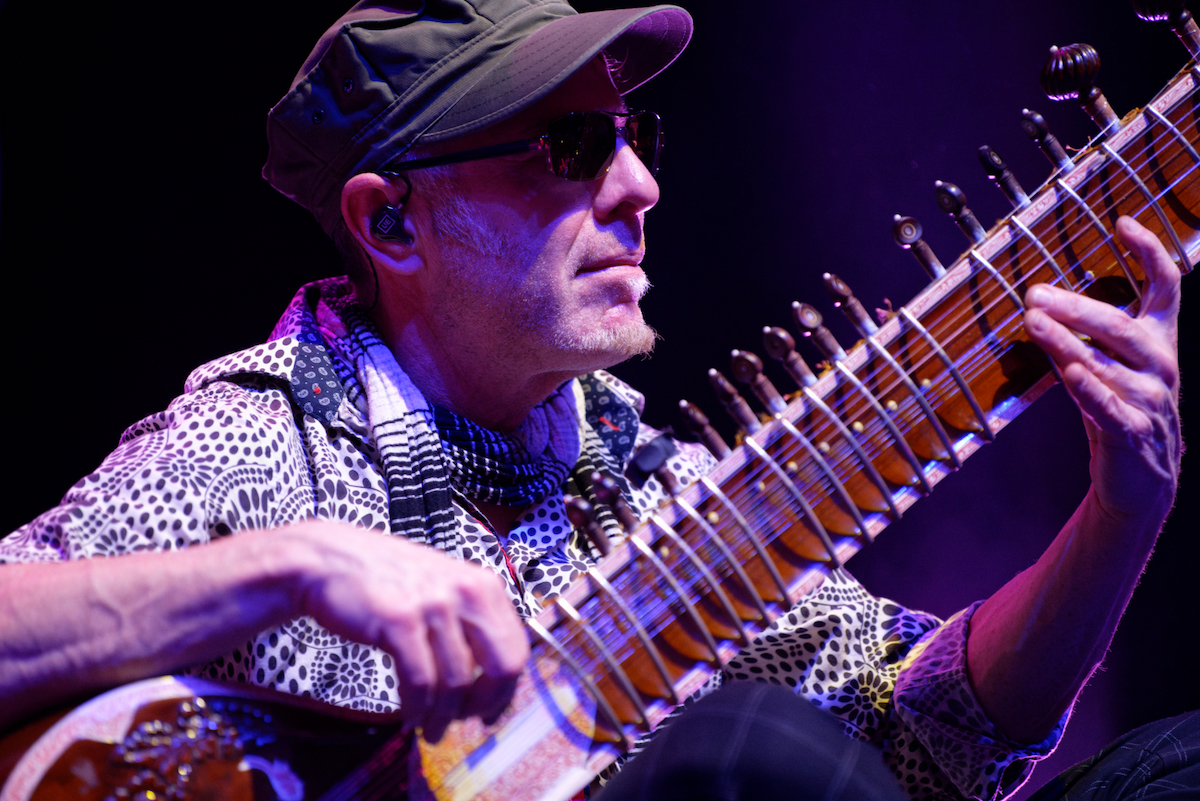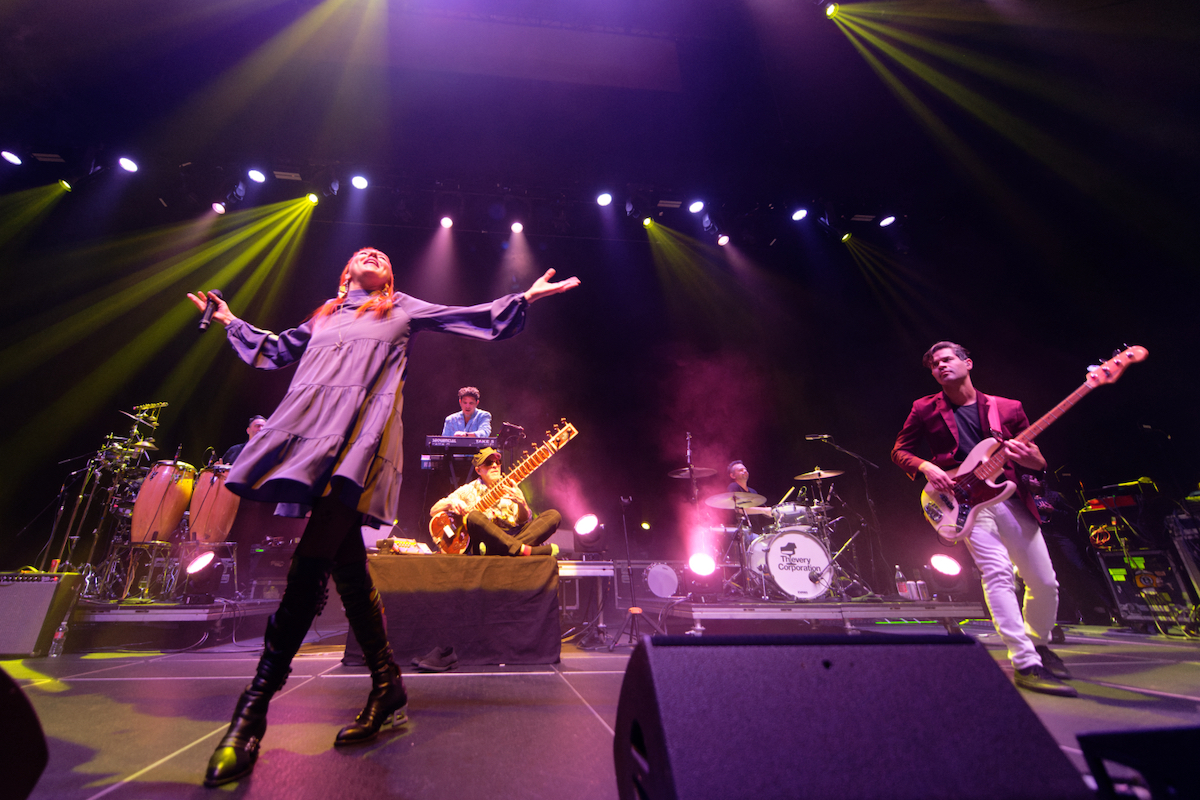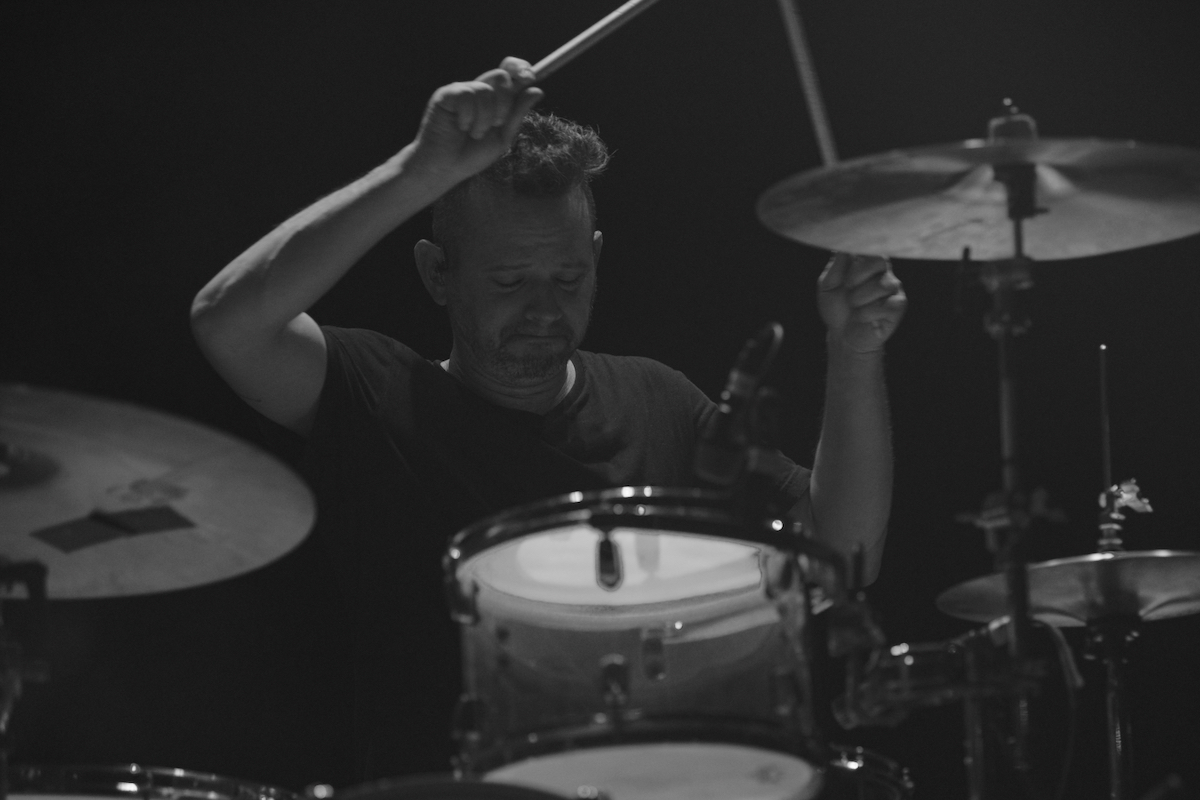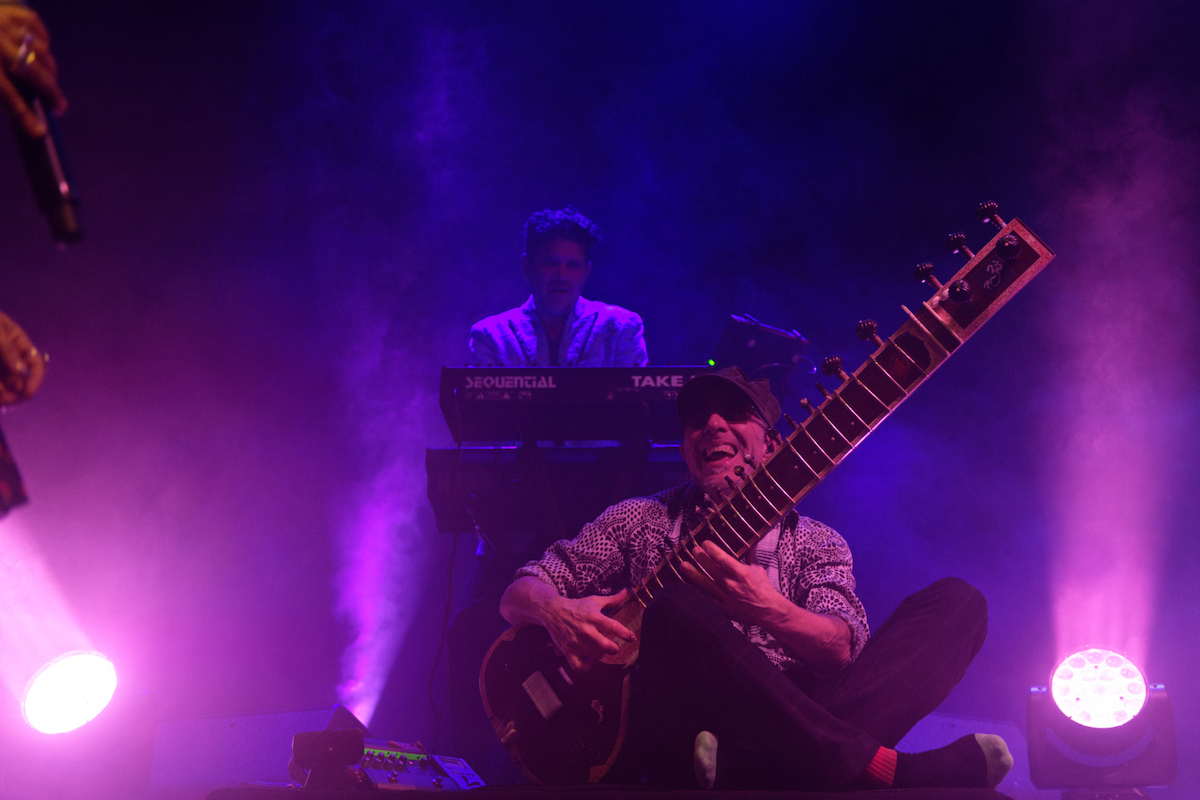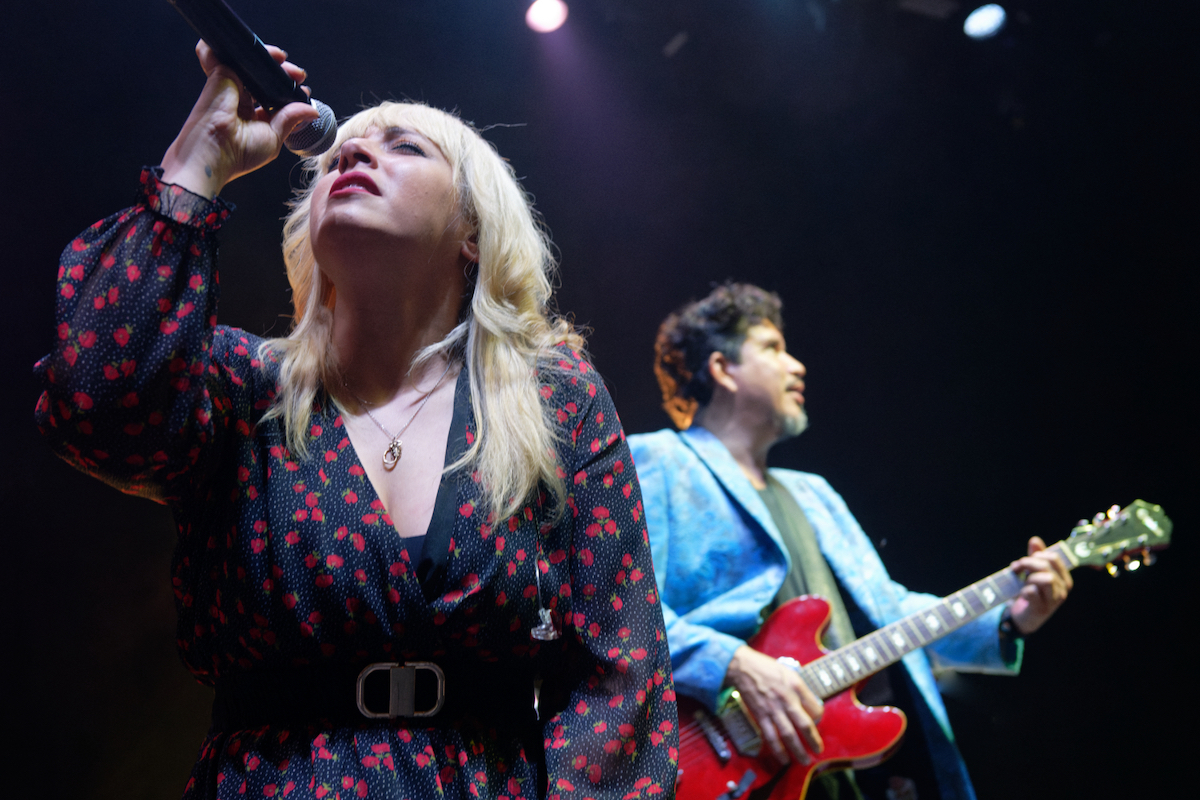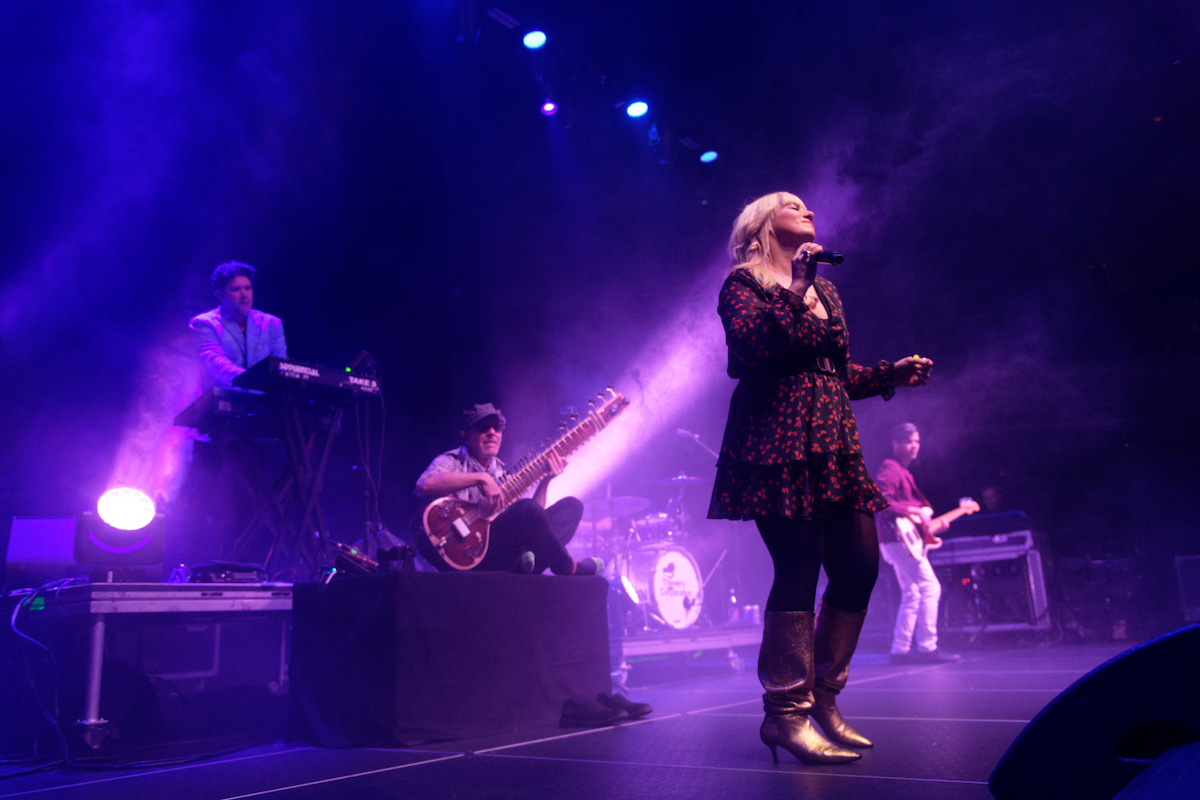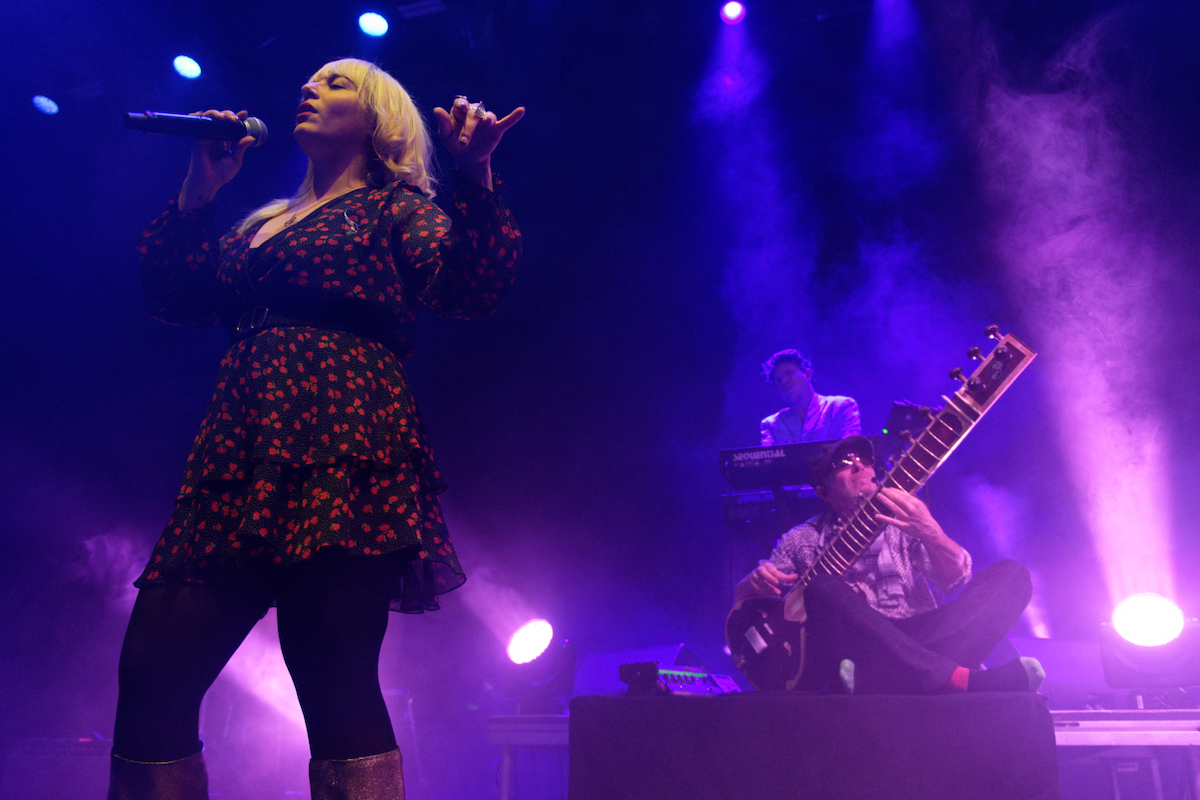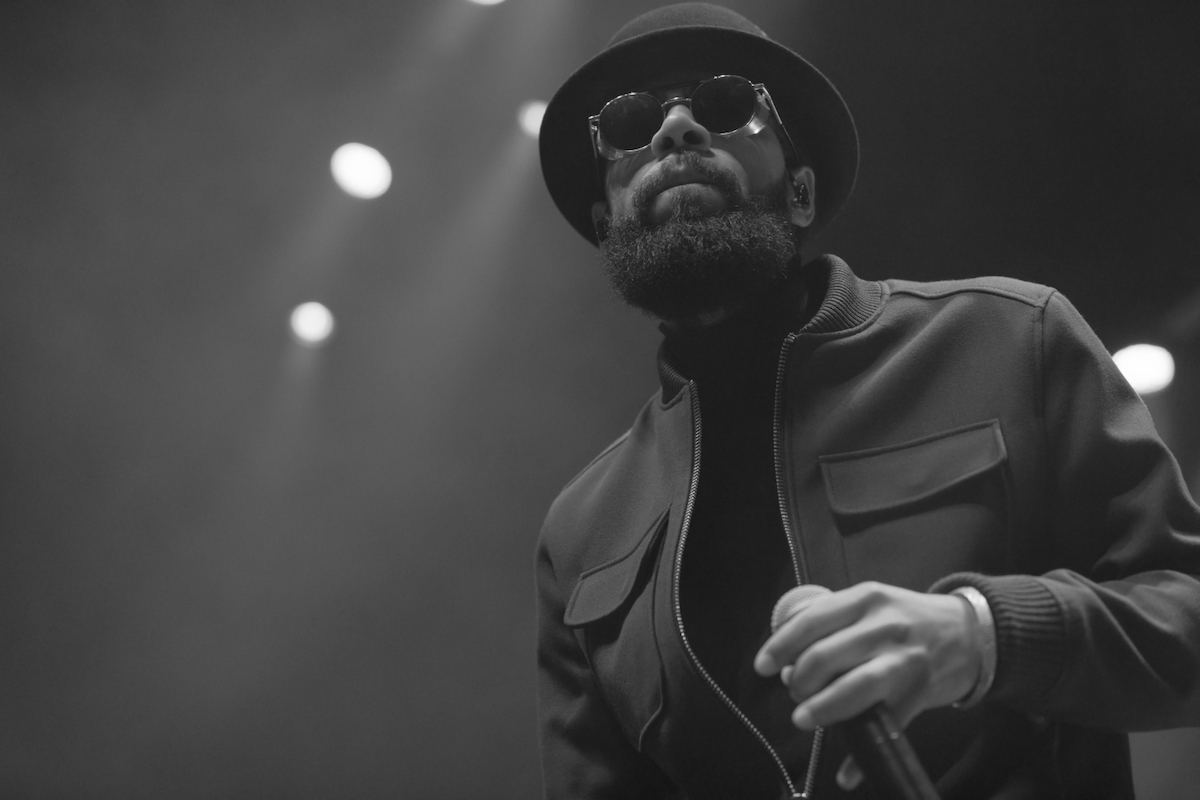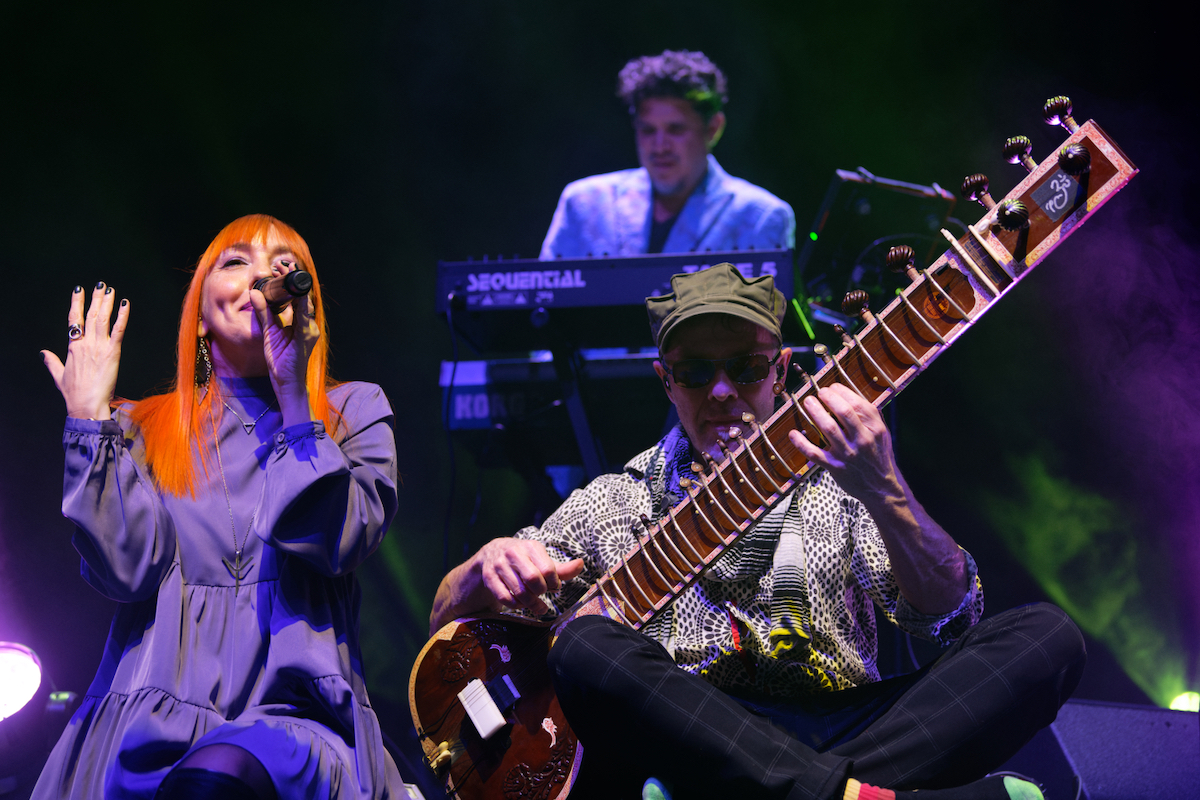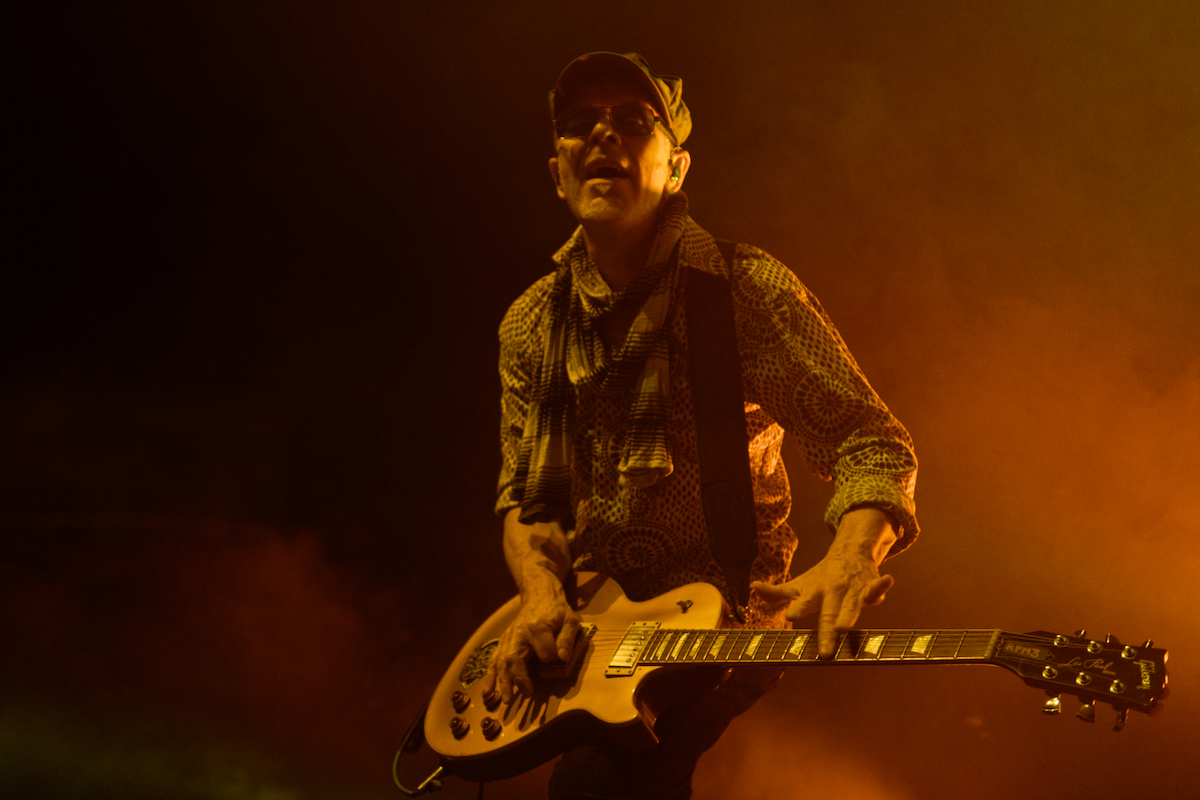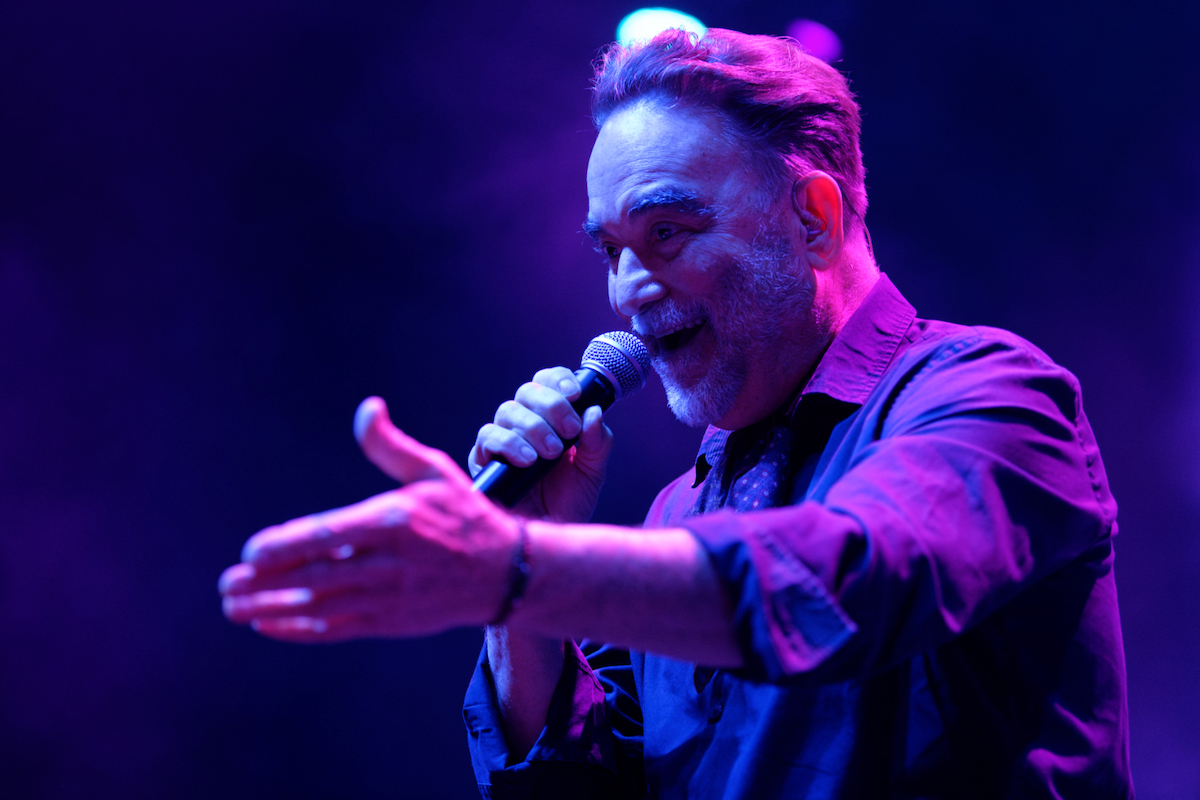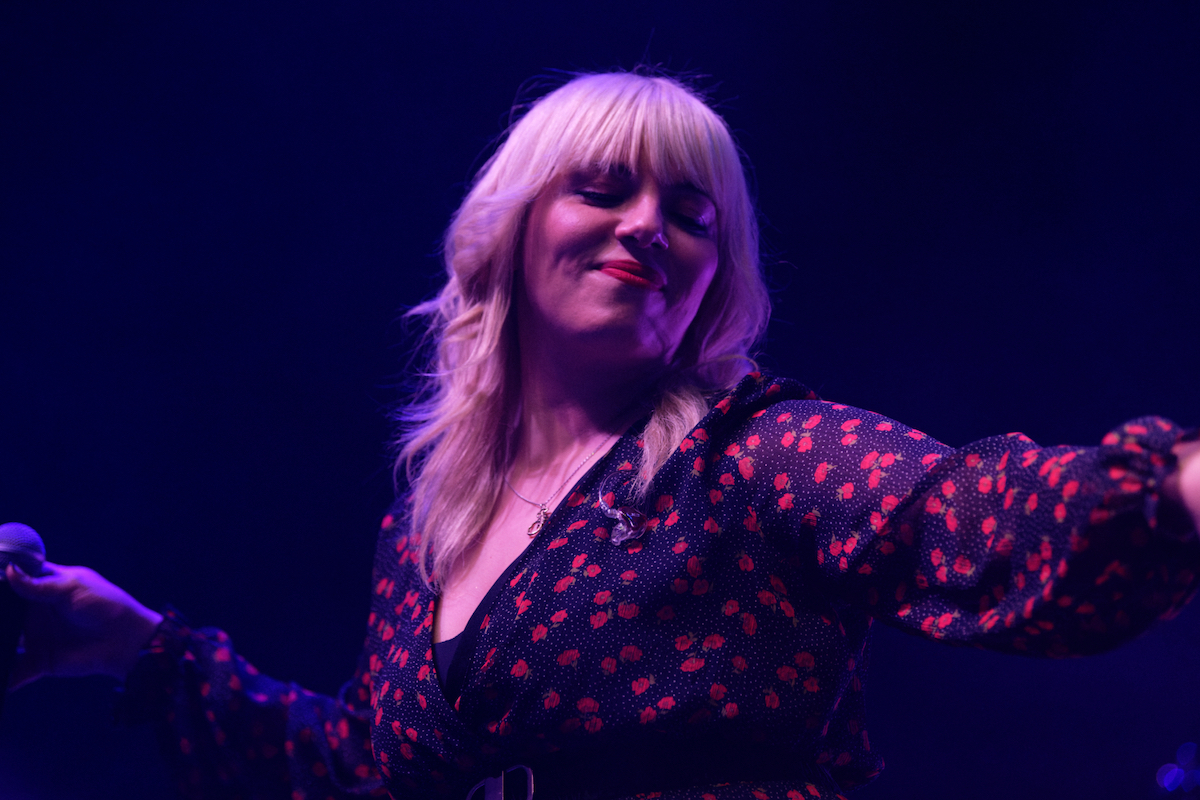 Links: