Tom Morello
The Fillmore
November 12, 2019
Photos by Raymond Ahner
Tom Morello, guitarist for the recently reunited Rage Against the Machine, along with other projects such as Prophets of Rage and The Nightwatchman, has released a handful of solo albums over the years, but his latest, entitled The Atlas Underground, is the first under his name. Tom has recently been out on the road supporting the record and stopped off at the legendary Fillmore Auditorium to give his fans a taste. Judging from the reaction of the packed venue, his fans are just as excited with his solo efforts as they are with the band he plays with.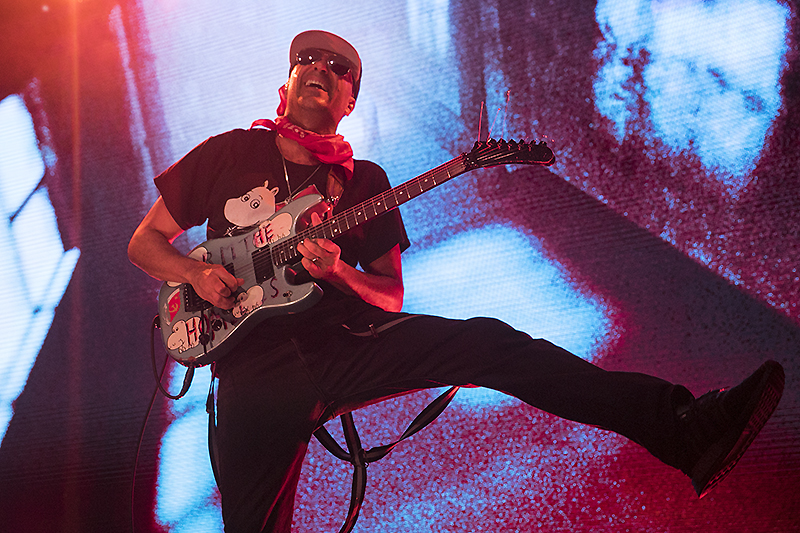 As the lights dimmed and the giant video screen at the back of the stage projected images, Tom seemingly appeared out of nowhere and started his set with "Lead Poisoning," playing guitar on top of a road case set up in the middle of the venue floor. Raising his fist while screaming with the sea of people surrounding him, Tom definitely made an entrance.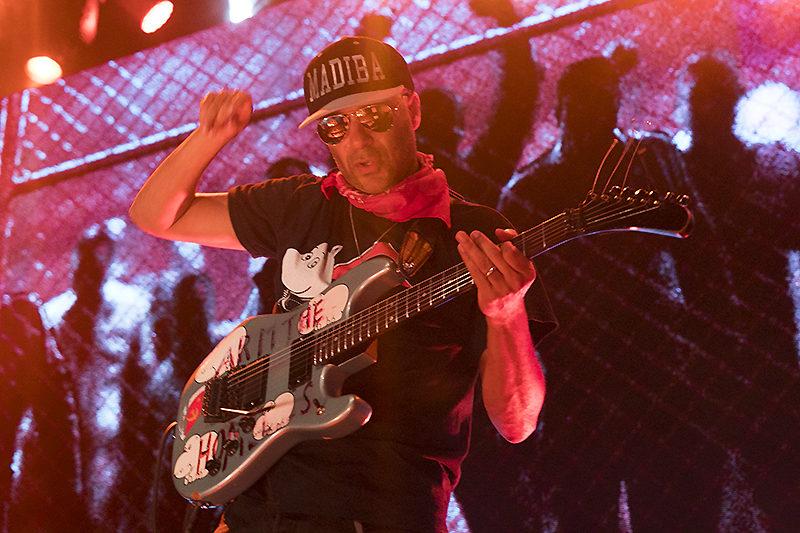 After making his way to the stage, Tom was joined by multi-instrumentalist Carl Restivo and drummer Eric Gardner, and touched on just about every one of the many musical projects he's been a part of over the years. For most of the set, the video screen behind him displayed strong political images and statements, leaving absolutely no doubt about Tom's strong view on the world.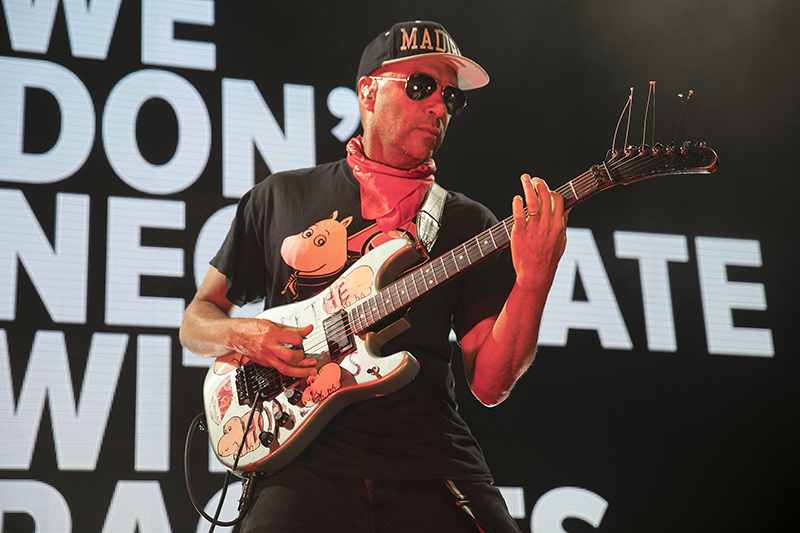 Throughout the course of the evening, Mr. Morello played everything from Audioslave (which included a tribute to the late Chris Cornell), The Nightwatchmen, and even his take on the Bruce Springsteen song "The Ghost of Tom Joad," which he has performed with Bruce Springsteen onstage.  Of course, it wouldn't be a Tom Morello show without a Rage Against the Machine song, and he did not disappoint, tearing into "Killing In The Name Of," while inviting the crowd to come up on stage to join him.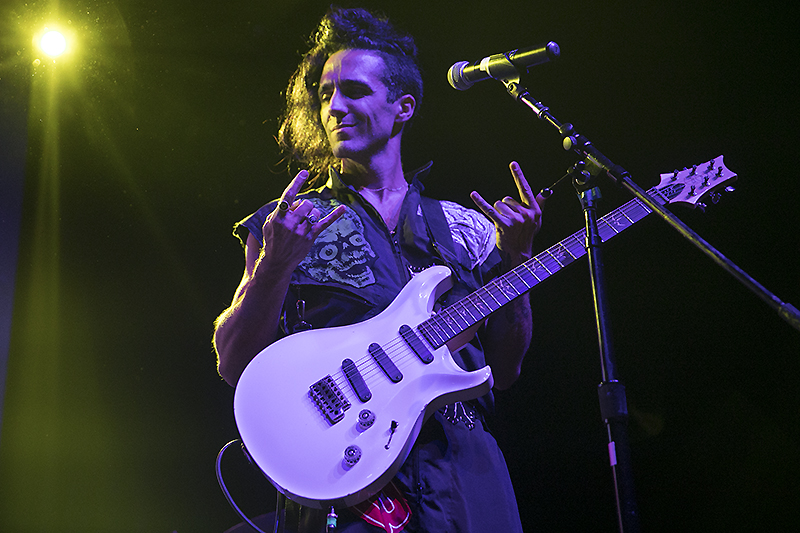 Support for the evening came from 93 Punx, the rap/punk band fronted by rapper Vic Mensa. The band put on a rousing set of their own, highlighted by a cover of the Cranberries classic, "Zombie."
Here's a slideshow with more photos of Tom Morello and 93 Punx by Raymond Ahner:
Tom Morello:
Setlist: Lead Poisoning | Where It's At Ain't What It Is | Battle Sirens | Rabbit's Revenge | Every Step That I Take | How Long | Off Broadway / Cochise / Like A Stone | Can't Stop the Bleeding | We Don't Need You (with Vic Mensa) | Popcorn | Find Another Way | The King of Hell | Save the Hammer for the Man (with Carl Restivo) | The Garden of Gethsemane | Vigilante Nocturno | The Ghost of Tom Joad (Bruce Springsteen cover) | Killing in the Name (Rage Against the Machine cover) | Power to the People
93 Punx: