In Flames
Regency Ballroom
November 11, 2019
Photos by Raymond Ahner
Swedish Death Metallers In Flames recently released their thirteenth studio effort, entitled I the Mask. The band also have a new line-up that includes ex-Megadeth guitarist Chris Broderick as a touring member playing along with long time member and lead guitarist Bjorn Gelotte. They brought their current fall tour to the Regency Ballroom in San Francisco recently, during which they showcased the new record, with a couple of classics for good measure.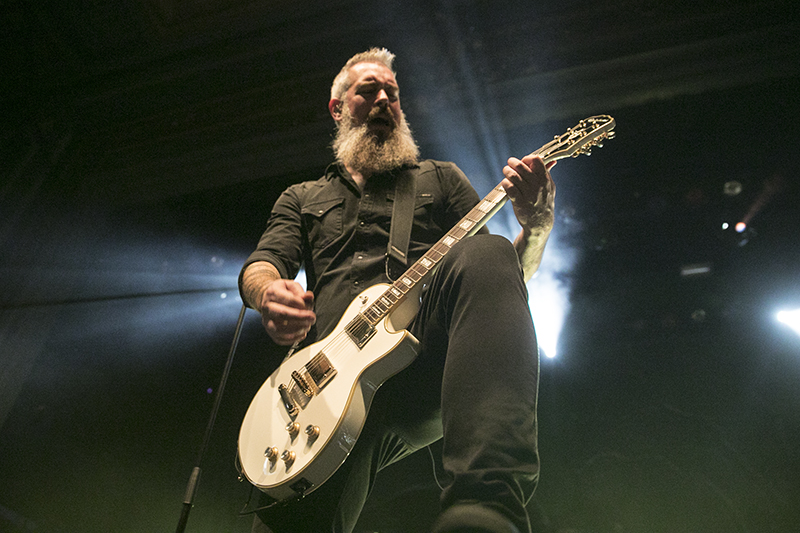 Taking the stage and opening their set with "Cloud Connected," In Flames were full of energy from the opening note. Gelotte and Broderick traded places (and riffs) on the stage while vocalist Anders Friden belted out the lyrics, while still engaging the crowd, many of whom pushed their way up to the front of the barricade.
With minimal production this time around, In Flames let their music do the talking, something their fans didn't seem to mind a bit. Songs from the new record included "Call My Name," "(This Is Our) House," "Voices," and "Follow Me," all of which drew a nice reaction from that headbanging in the front row.
After wrapping up their set with "The End," it was clear that although their sound may have progressed from the melodic death metal they are most known for, they are still one-hundred percent on top of their game.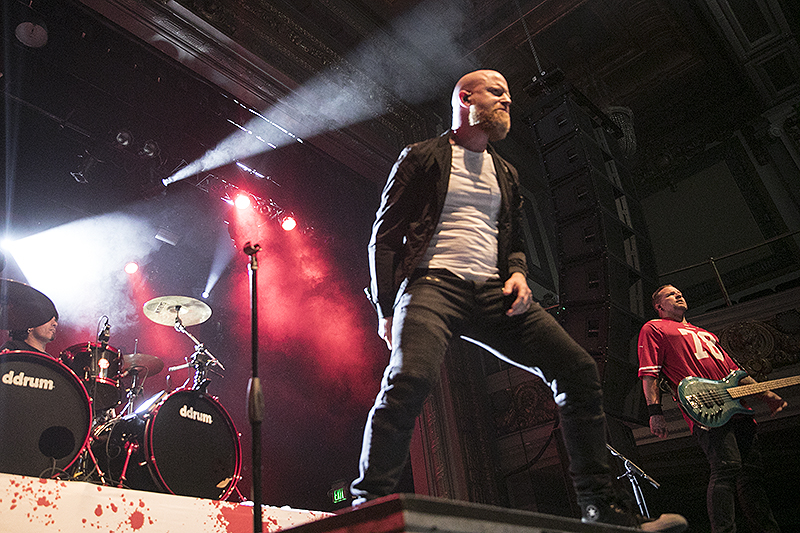 Support on this tour comes from Red, the Nashville, Tennessee hard rock band, who brought the crowd in the venue early.
Here's a slideshow with more photos of In Flames by Raymond Ahner:
In Flames:
Setlist: Cloud Connected | Only for the Weak | Take This Life | Where the Dead Ships Dwell | Call My Name | Behind Space | Follow Me | Monsters in the Ballroom | All for Me | (This Is Our) House | The Hive | Wallflower | Here Until Forever | Burn | Voices | Everything's Gone | Colony | The Truth | I Am Above | The End
Red: