The Casualties
Slim's
November 17, 2019
Photos by Raymond Ahner
Long-running street punk heavyweights The Casualties have been out on the road and touring the states, teaming up with Strung Out for a one-two punch of American punk rock. Both bands rolled into San Francisco with a stop at Slim's recently and showed the crowd that punk rock is still alive and well.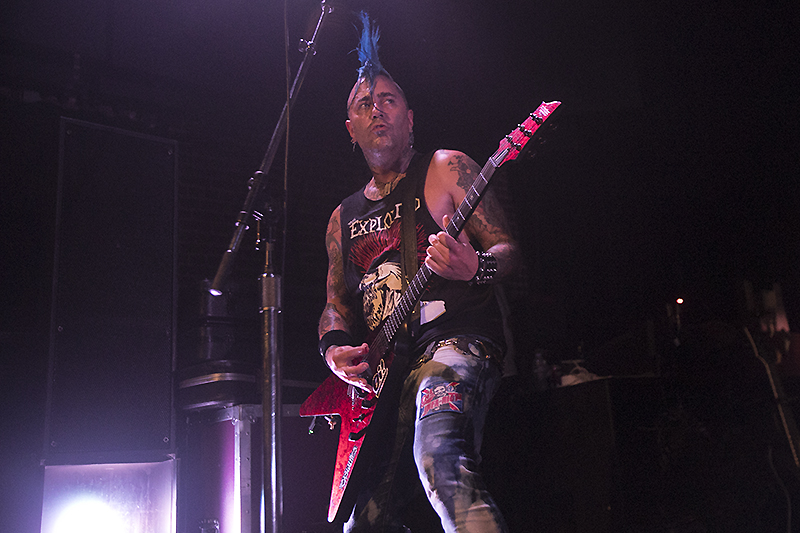 The Casualties are supporting their eleventh and latest studio effort, Written in Blood, which was released last year on Cleopatra Records and is the first with vocalist David Rodriguez, who replaced Jorge Herrera back in 2017. Rodriguez was no stranger to the role of punk rock frontman when he joined, having helmed both Krum Bums and Starving Wolves. With almost two solid years fronting The Casualties, he has fit in quite well.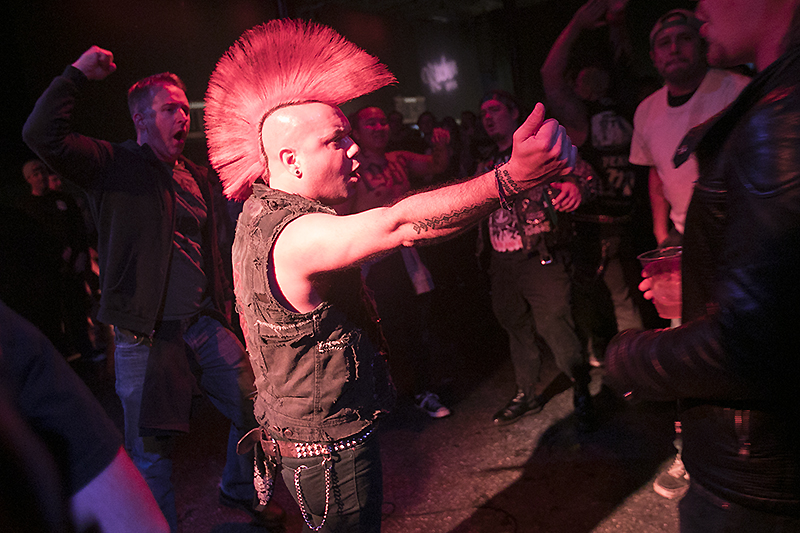 After a solid set from Love Equals Death, The Casualties hit the stage and immediately brought the crowd to the front. Even after all these years, the energy of the band remains undeniable, with Rodriguez jumping off the stage and into the circle pit while belting out the lyrics. Bassist Rick Lopez and guitarist Jake Kolatis traded spots at either end of the stage, and although Kolatis may not jump quite as much as he used to, he can still get some serious hangtime.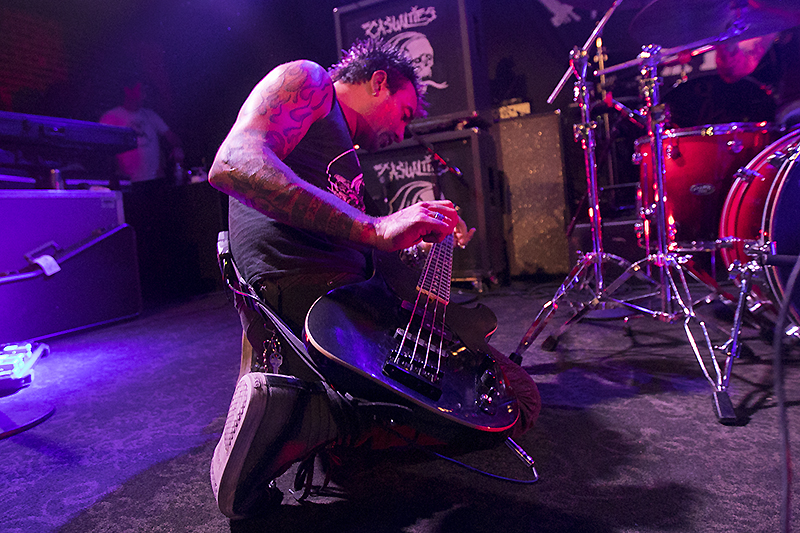 Highlights from their all too brief set included "Unknown Solider," "So Much Hate," "For the Punx," and "Fucking Hate You." The band also ripped through a cover of The Ramones classic "Pet Sematary," and by the time they wrapped up their set with "We Are All We Have," it was clear that their fans wanted more. Hopefully, they'll back doing a proper headlining tour soon.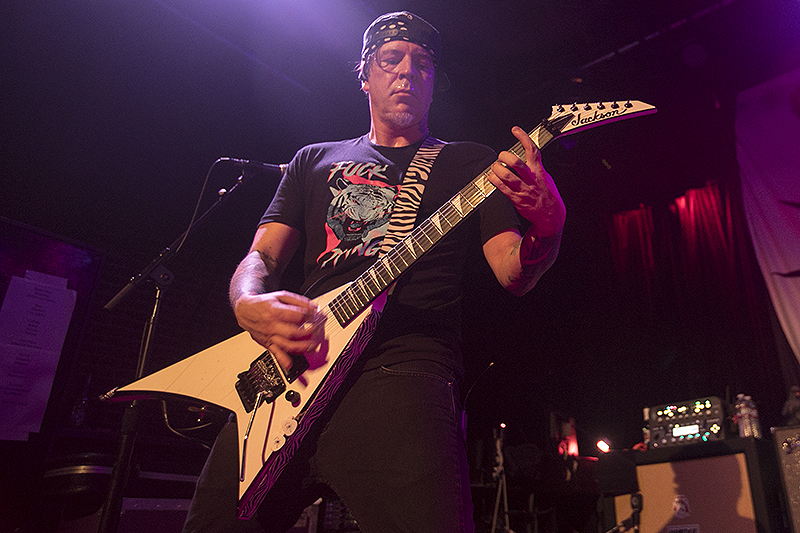 Headliners Strung Out put on a highly energetic set of their own, playing twenty songs in just under ninety minutes. The band is supporting their latest release Songs of Armor and Devotion, and highlights from their set included "Better Days," "Gear Box," "City Lights," and "Too Close to See."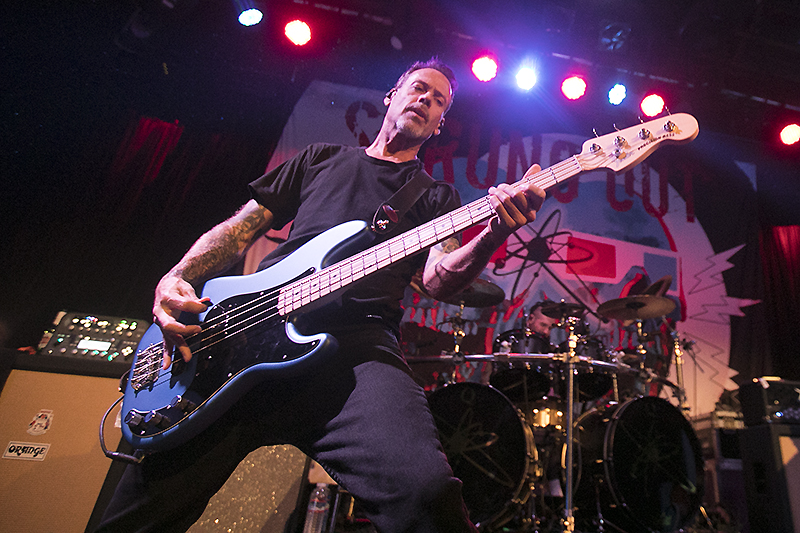 All in all it was a fun and easy night of punk rock, just the way it should be.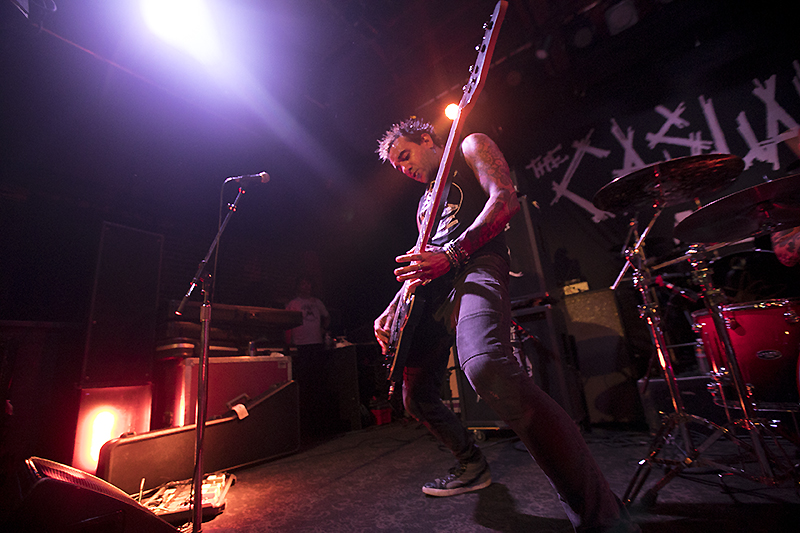 Here's a slideshow with photos of The Casualties and Strung Out  by Raymond Ahner:
Links: