Thundercat
Ace of Spades, Sacramento
November 29, 2021
Photos by Paul Piazza.
Thundercat (aka Stephen Lee Bruner) headlined two consecutive nights of sold-out shows at Sacramento's Ace of Spades recently. The Los Angeles-based bassist has had an amazing musical run over the last 10+ years. He has released four solo records and 2020's It Is What It Is won him a Grammy for Best Progressive R&B album.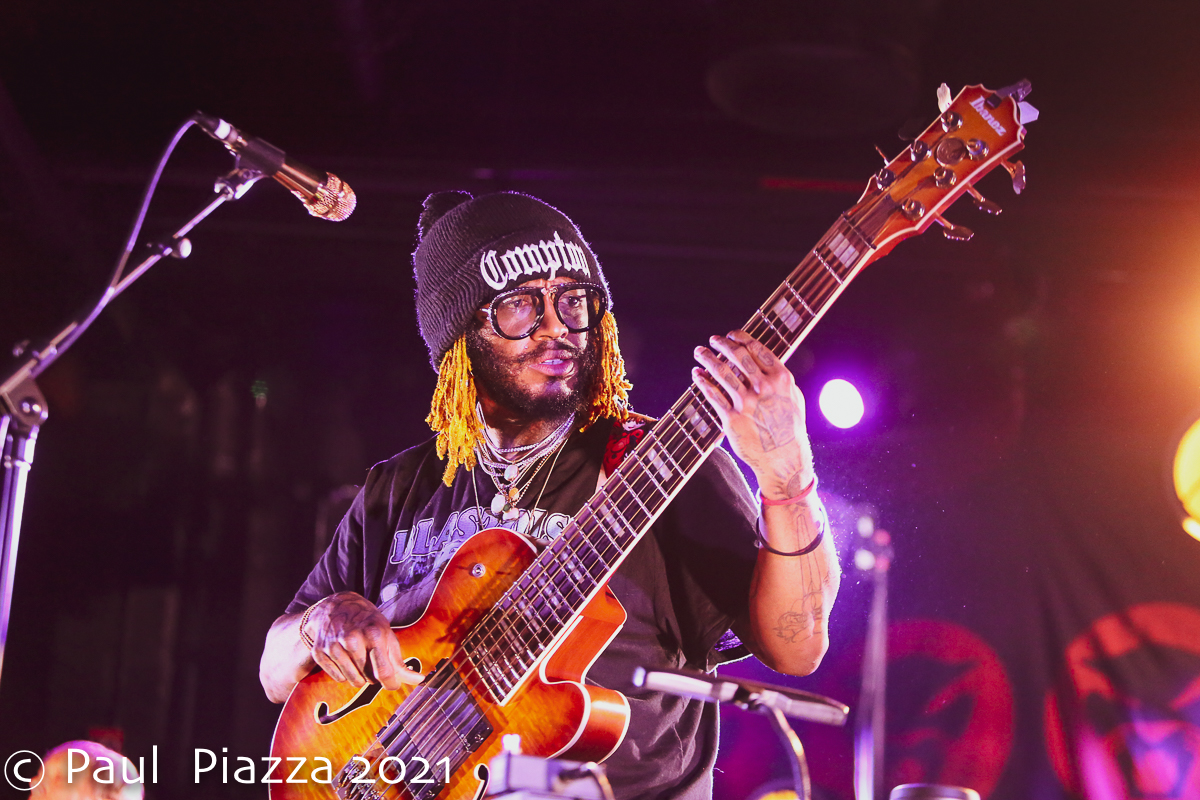 The idiosyncratic musical wizard has been hailed by many as one of the great bass players of this generation. He is widely known as a collaborator with such amazing artists as Kamasi Washington, Kendrick Lamar, and Flying Lotus. Thundercat was the bassist for Suicidal Tendencies from 2002 to 2011. He also won a Grammy as a producer on Lamar's widely acclaimed "To Pimp A Butterfly."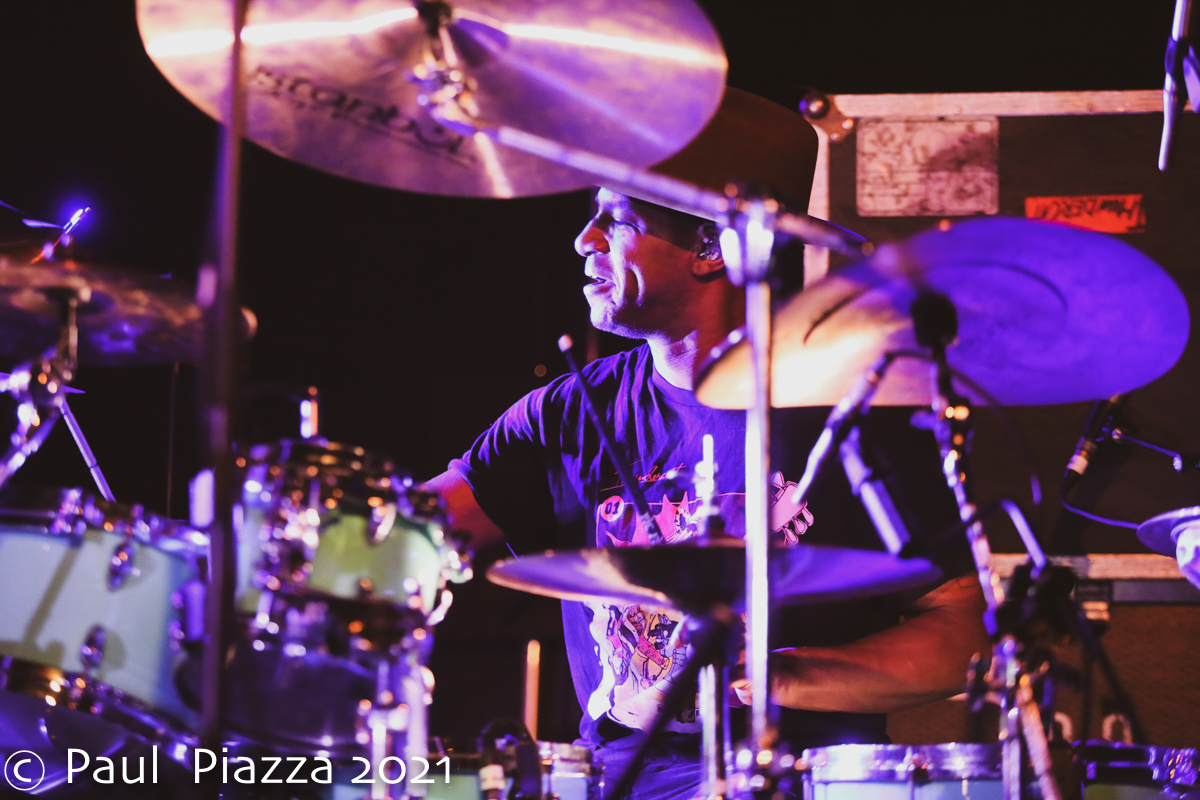 The 37 year-old bassist has continuously evolved as time has progressed. His sound has been described in Guitar Player magazine as "a restless, groovy blend of electronica, funk, jazz and rock, with multiple bass textures throughout, and a wry lyrical perspective that disguises as much as it reveals." He definitely expresses all of this and more through his playing, but his rapport with the crowd on this Monday night also had many different textures as he delved into subjects like anime, fashion, and video games, and also of loss.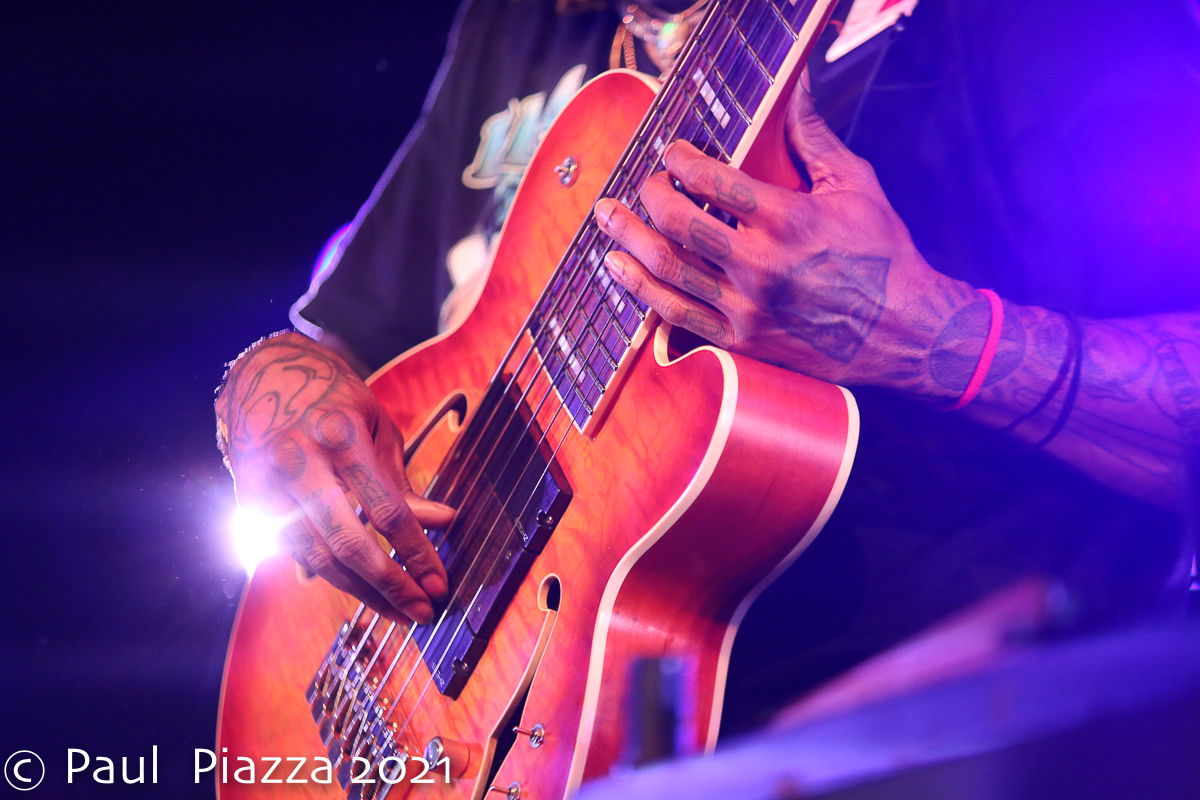 After looking back on the overall devastation that COVID has wrought, he spoke of the loss in the musical community at large and referenced Mac Miller, with whom he was a close collaborator as well as fashion designer Virgil Abloh, who had only passed the day before after a brave battle with cancer.  Thundercat also spoke reverently of the heavy influence of the recently departed Chick Corea before he and the trio broke into a powerhouse musical tribute to Corea from his Electric Band era with a devastating version of "Got a Match?" It was simply jaw-dropping.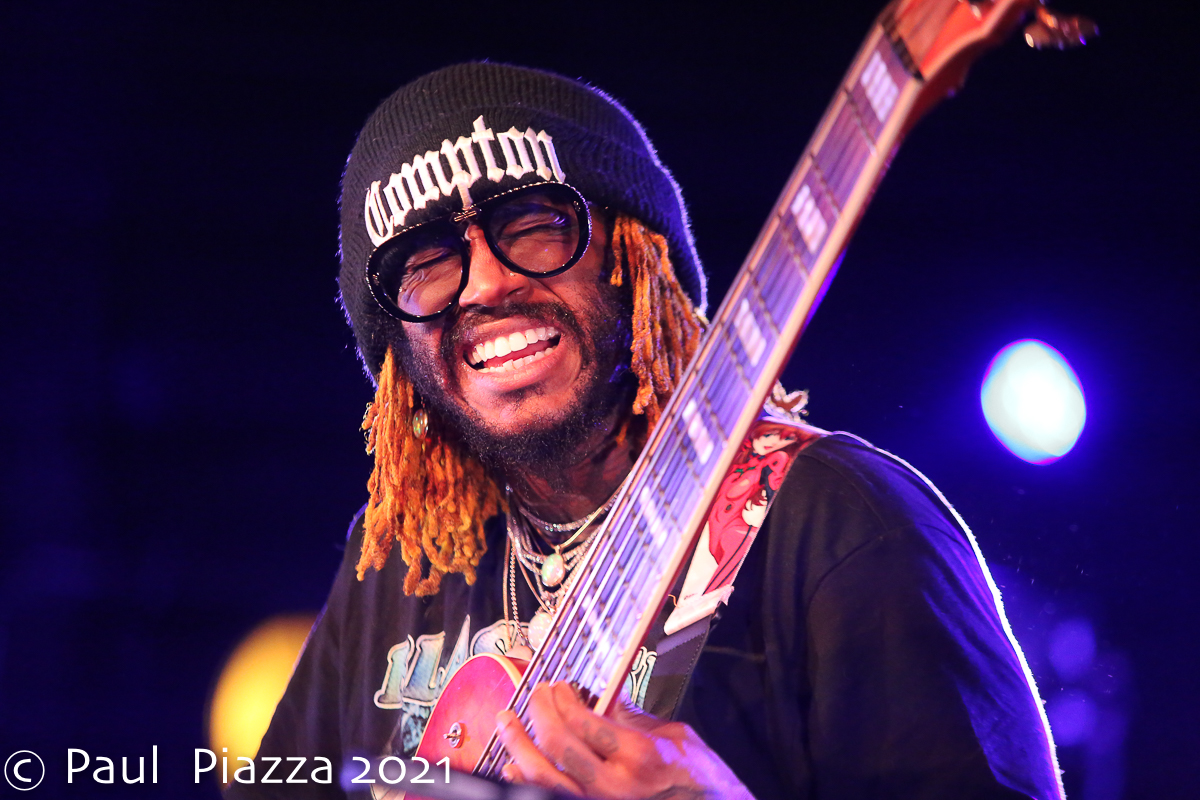 Overall, the setlist was mainly culled from the recent It Is What It Is record, with cuts such as the trippy-happy feel of  "Dragonball Durag" and the gunslinger quick "How Sway." The set also featured well-known cuts like the deeply funky "Them Changes." Thundercat's trio was rounded out by Dennis Hamm on keyboards and Justin Brown on drums. Both were phenomenal players.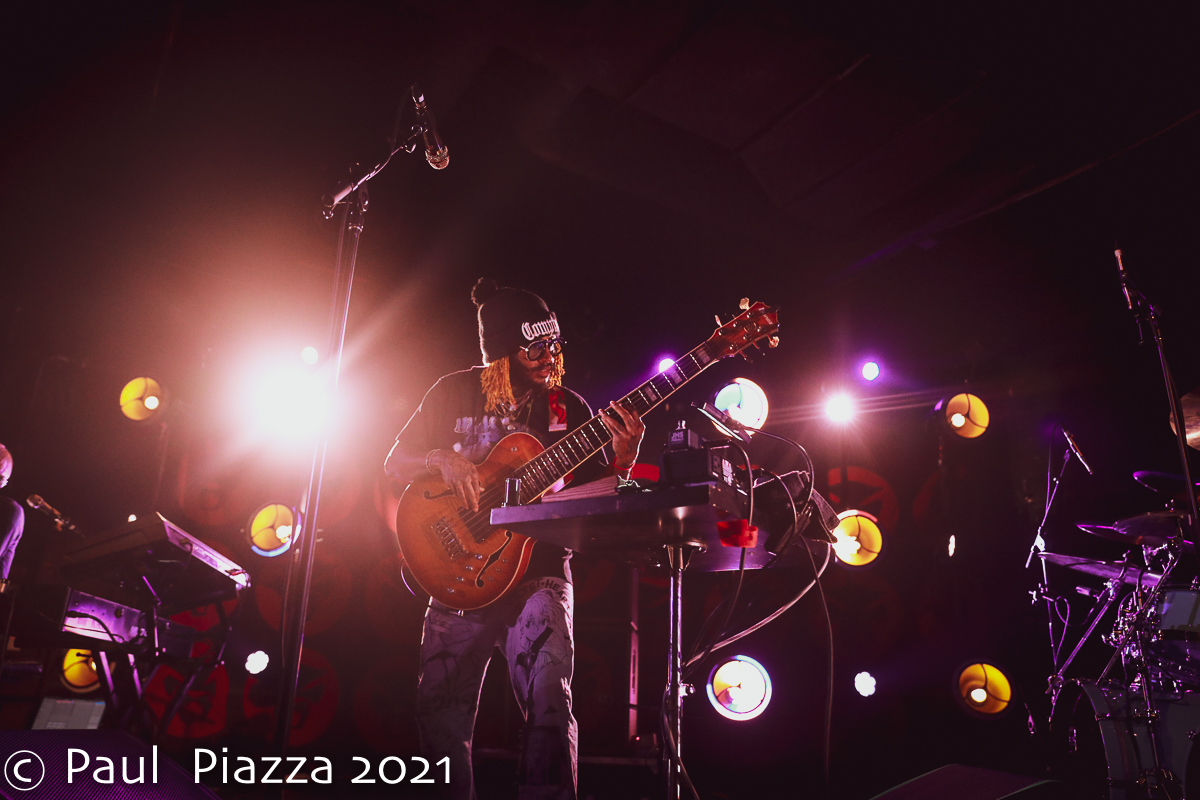 When it was over, Thundercat, who had told the crowd that his voice was a little overtaxed from a marathon Los Angeles gig a few days earlier, had delivered in a way that sent the masses out on this Monday night ecstatic with what they had just witnessed, with many likely seeking to come back for a second helping on the next episode of this Sacramento two-night stand.