The Wood Brothers
Fox Theater, Oakland
March 7, 2020
Photos by Paul Piazza
It was most certainly a night to celebrate when The Wood Brothers rolled into Oakland and played their first-ever headlining show at the legendary Fox Theatre near the beginning of March.
The sensational trio, comprised of brothers Chris and Oliver Wood and percussionist extraordinaire Jano Rix, had recently launched a tour promoting their excellent new record Kingdom in My Mind. Oakland was one of the early stops on the tour and many were looking forward to a night of their soulful folk and quirky charm.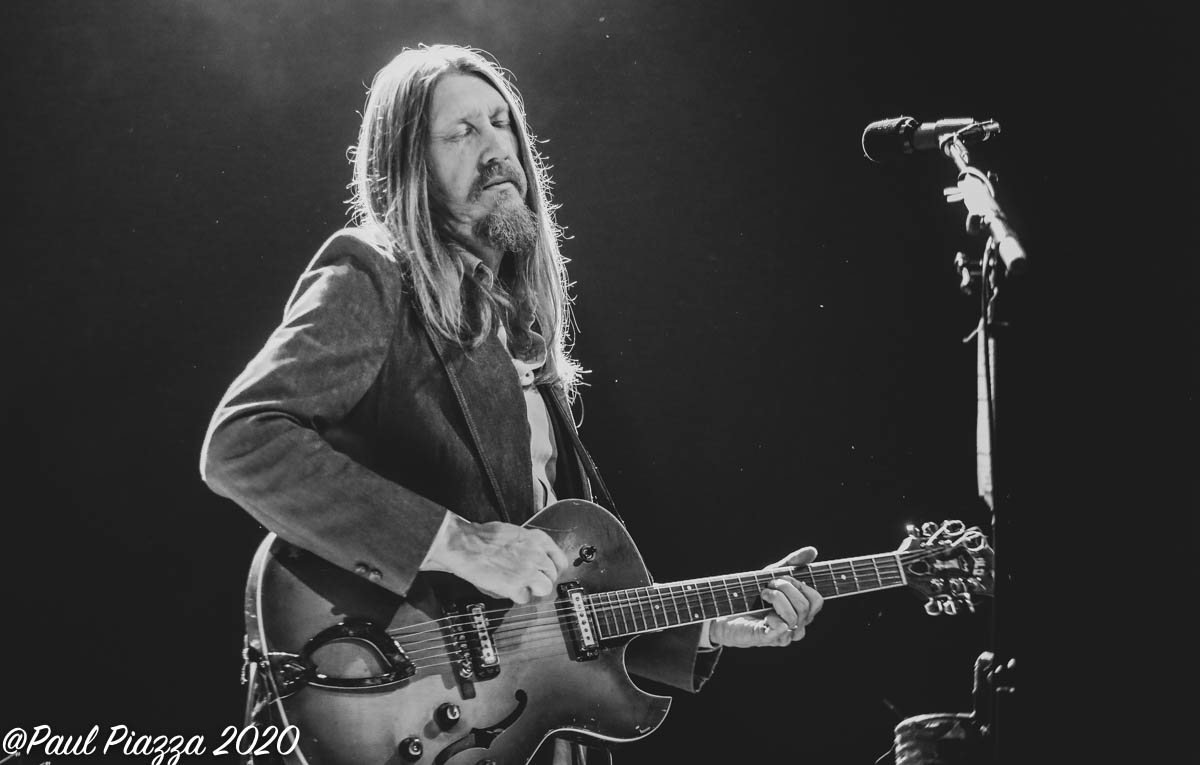 It also happened to be the weekend before the Coronavirus, or COVID-19, became classified as a pandemic. Walking on Telegraph toward the venue on this Saturday night, there was a noticeable emptiness in the streets.
Sure, there were some people inside the bars interested in the Warriors game with Curry back on the court, but the usual Saturday night energy felt muted on the streets of Oakland. We were all still uncertain about how the spread of this virus might progress at this point in time. Little did we know this would be the second to last show for the foreseeable show at this venue.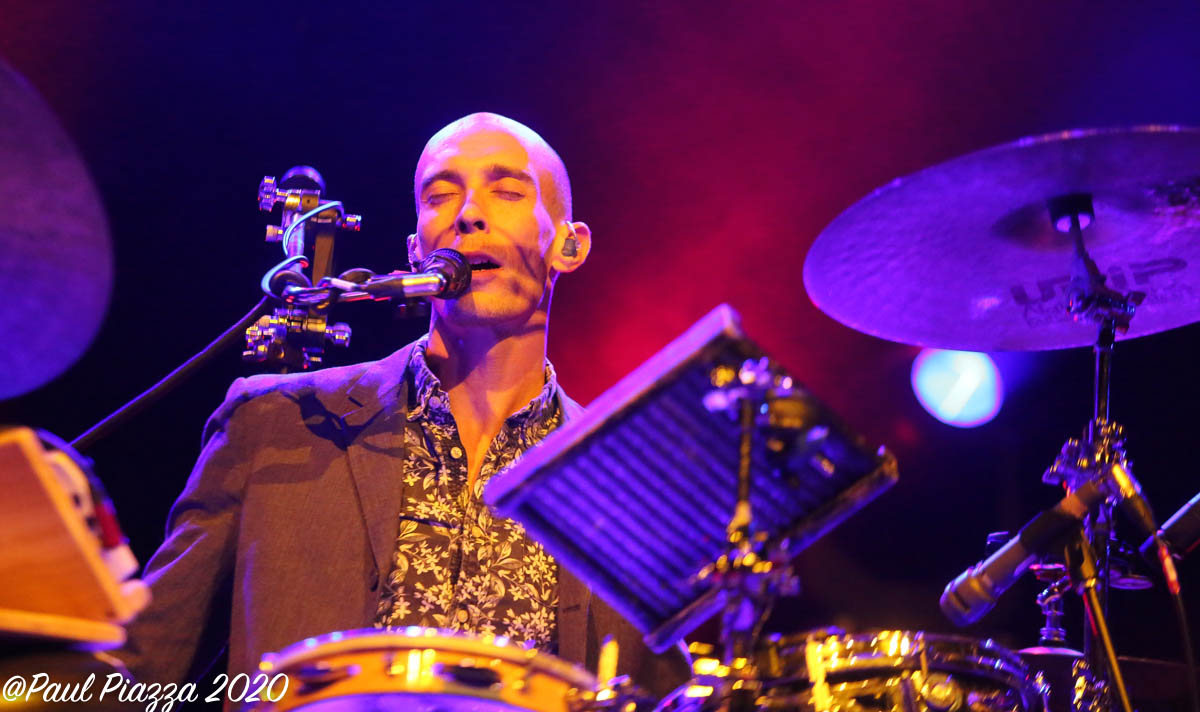 Once inside the gorgeous room however, things felt… really clean. I mean, this theatre is always lovingly well taken care of to begin with, even during packed and sweaty metal shows, but it was strangely comforting that before the show began, we noticed a rubber-gloved woman passing by and quietly wiping down the venue's stair rails. This was done repeatedly throughout the evening. This early precaution measure somehow made one feel strangely comforted and secure.
The venue began to fill shortly thereafter, and by the time The Wood Brothers hit the stage, there was a nice-sized crowd and a high level of anticipation in the air. The room looked stunning as usual and there was also was a light waft of sanitized stair rails mingling with the legal weed as the show was ready to begin.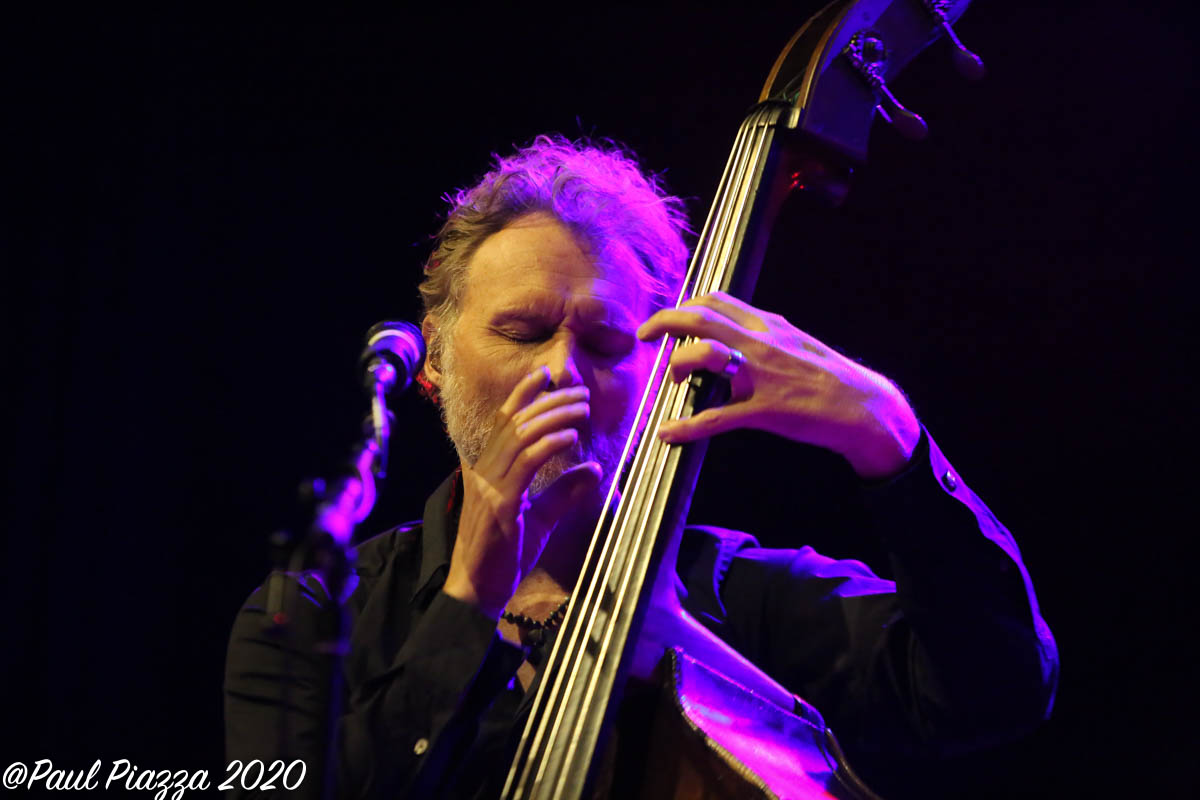 Seemed like a fitting atmosphere for the night to commence for this group who have steadily grown in stature on a winding path that separated and then re-converged in the most beautiful way.
Brothers Oliver and Chris began playing music together at home while growing up in Boulder, Colorado. Oliver bought a bass but then decided to switch to guitar so he gave the bass to Chris. They jammed together on tunes by The Clash, The Police and the Pretenders. Oliver started writing songs. They both got quite good.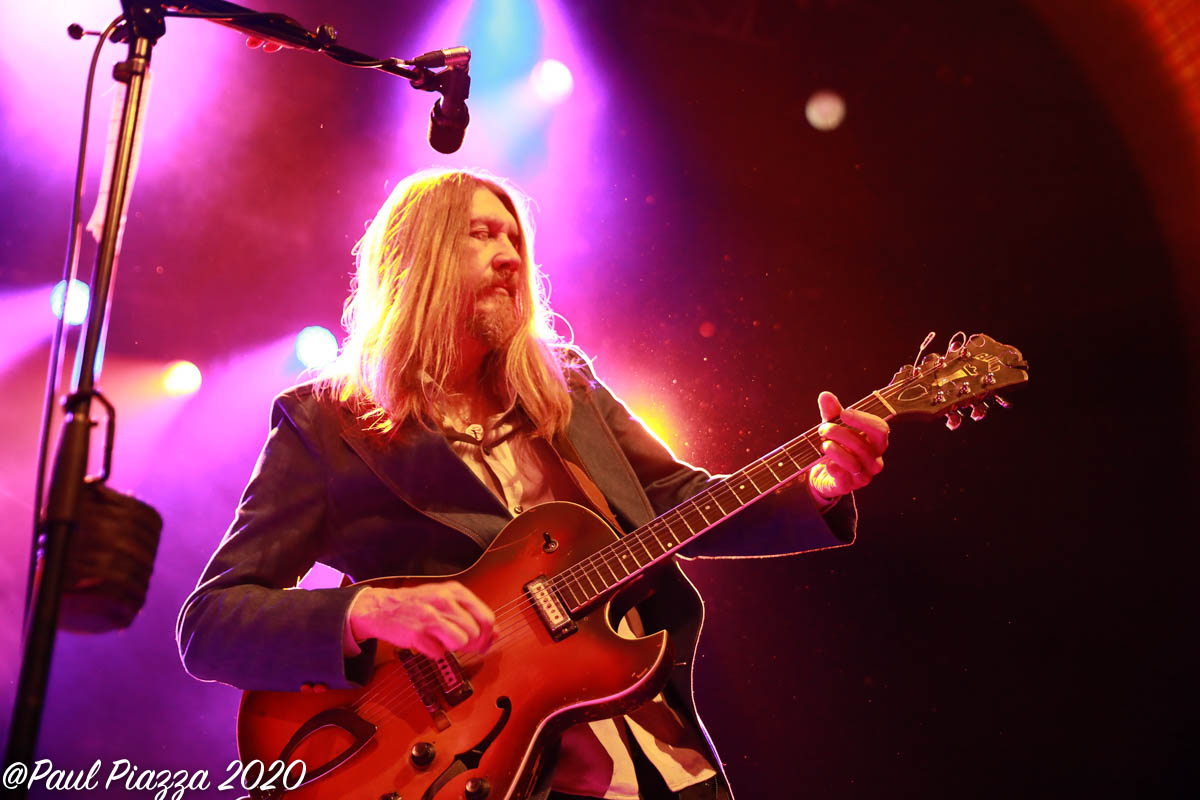 The brothers went their separate ways when they hit young adulthood. Oliver went to Atlanta where he explored his love of the blues, R&B, and country. He toured with the legendary guitarist Tinsley Ellis. Later, he started his own group called King Johnson. They were a hard-touring act that played the southern circuit with songs that were steeped in blues, funk, country and R&B.
Meanwhile, Chris met a like-minded keyboardist named John Medeski while at music school in New England. The pair decided to try their luck in New York. They hooked up with drummer Billy Martin and became Medeski, Martin & Wood *MME(. After some time spent exploring with their sound, they evolved into an amazing group. They became an authoritative trio known for their take on jazz fusion with a twist of funk and hip-hop. They guys even more widely known after some insanely good collaborations with jazz guitar titan John Scofield. Their sound has been called avant-groove.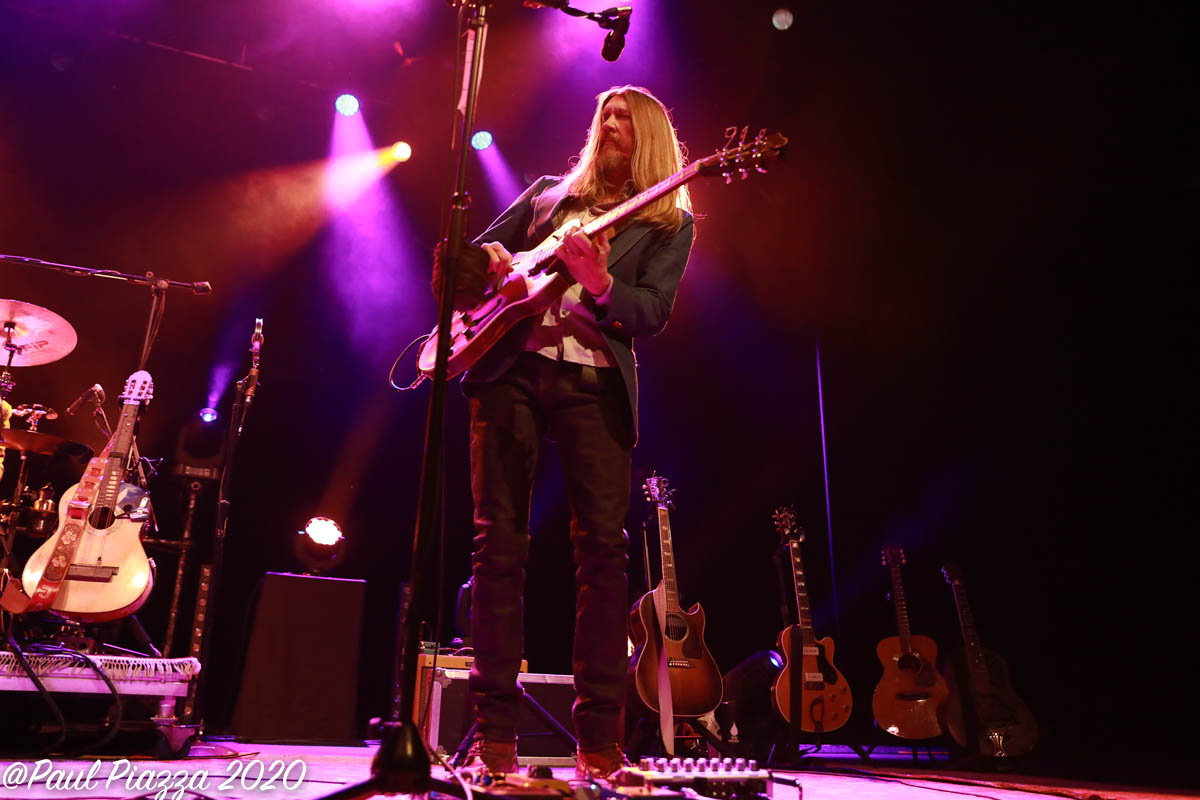 Years later, after countless gigs on the road, Oliver and Chris reconnected when they found themselves on the same bill one night. Chris was on a tour bus and Oliver was still in a van. Medeski, Martin and Wood invited Oliver up for a jam and the brothers felt something click while onstage.
After getting together again at home during the holidays, they decided to pursue a side project together. They rearranged some of Oliver's songs and were pleased with the results. Soon they found this project progressing into something regular.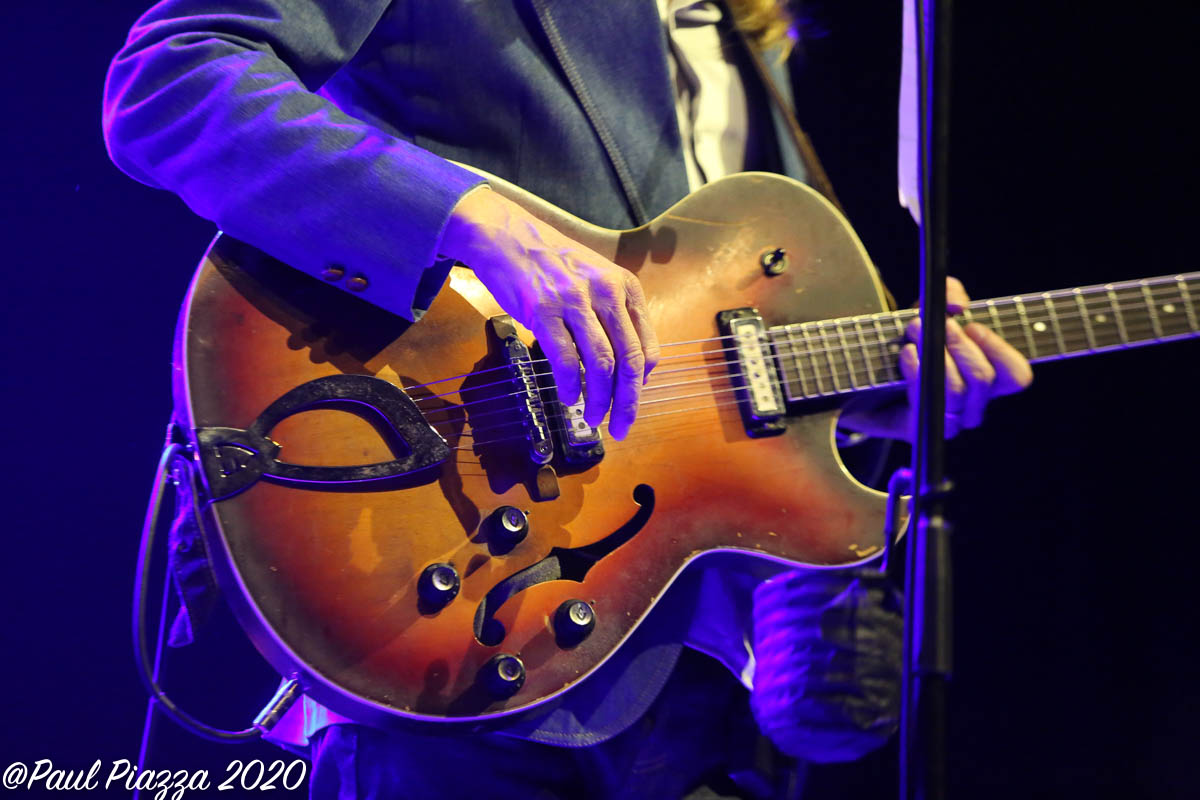 One of those songs they restructured, "Luckiest Man," started resounding deeply with the people who heard it. At that point in time, Chris would hustle out to do small tours with Oliver whenever MME was on a tour break.
After a few of years of this, MME reduced their touring schedule and Chris was able to dedicate more time to the group. They decided they needed a little fuller sound when they met a phenomenal drummer named Jano Rix, while both his band and theirs were opening for country star Zac Brown at a big arena show.
Rix, an in-demand Nashville sideman, was becoming known in music circles as a reliable player with a wide-array of skills and innovations. One of those was his use of the "Shuitar" (pronounced shuh tar'), which is basically a beat-up old guitar with percussion elements attached to it. In the right hands, it's a masterful portable percussion piece which adds incredible dimension to acoustic numbers. Soon things were really clicking and eight albums into it, they found themselves headlining the Fox on this Saturday night.
At the Fox, after a genuinely warm welcome to the stage for the first song "Alabaster," things took a fun turn when midway through "Glad" the night's second song, bassist Chris Wood put down the bass and had a brief burst of his quirky improvised dance moves. That's not unusual for anyone who has seen the group before, but it's always a spontaneous joy to behold. And often, immediately afterward, it feels like a spark has ignited the crowd. This was evident in the smiles that careened upward at impossible angles as the band moved forward into their set.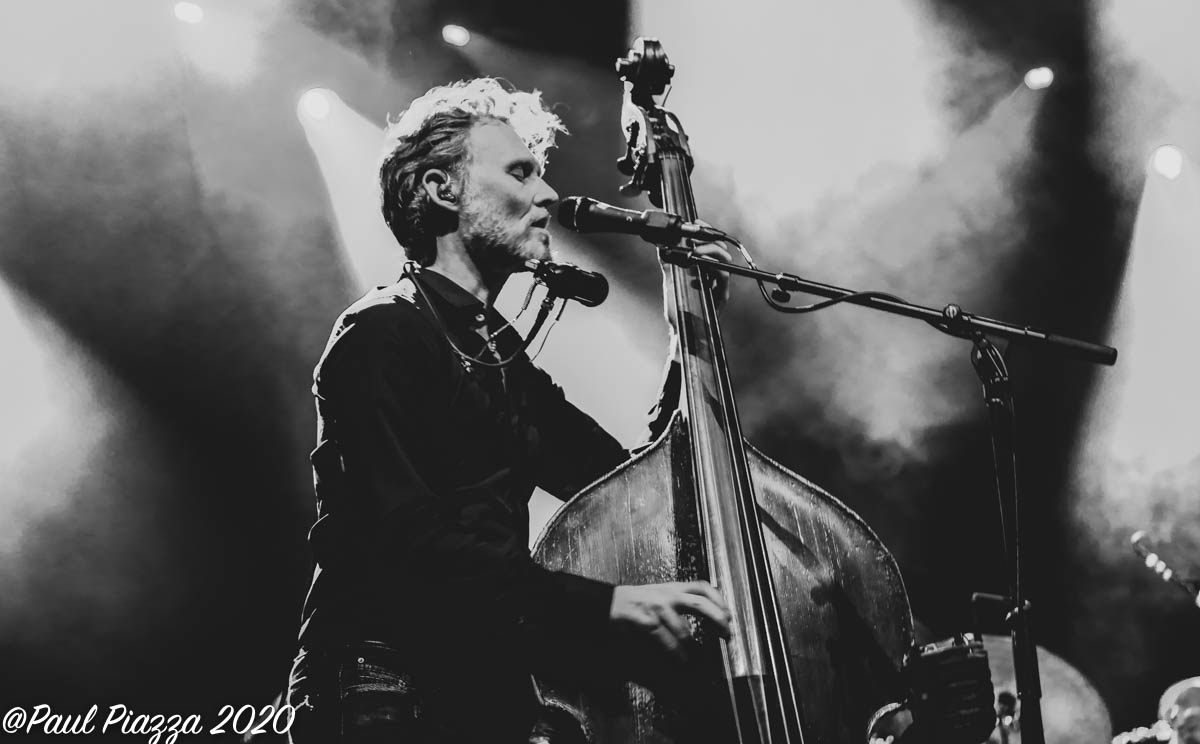 As the night unfolded, what ensued was a wonderful, warm array of beautiful harmonies, killer arrangements and stellar instrumental work from this world-class (with an emphasis on CLASS) group. When they played the new tune called "Little Bit Broken" from their new record, it truly echoed the feeling of the room. With the repeated call and response refrain, "It's alright….to be a little bit broken," this soulful groover seemed to hit the whole room square in the heart, which is where most of us needed it the most.
Of course, there were many great moments on this night. The fabulous Birds of Chicago, who played a stirring warm-up set, came out to join the band for a stunning version of "Sing About It" from the Wood's 2013 record "The Muse." The members of both bands were gathered around a single microphone and naturally, Jano had his shuitar.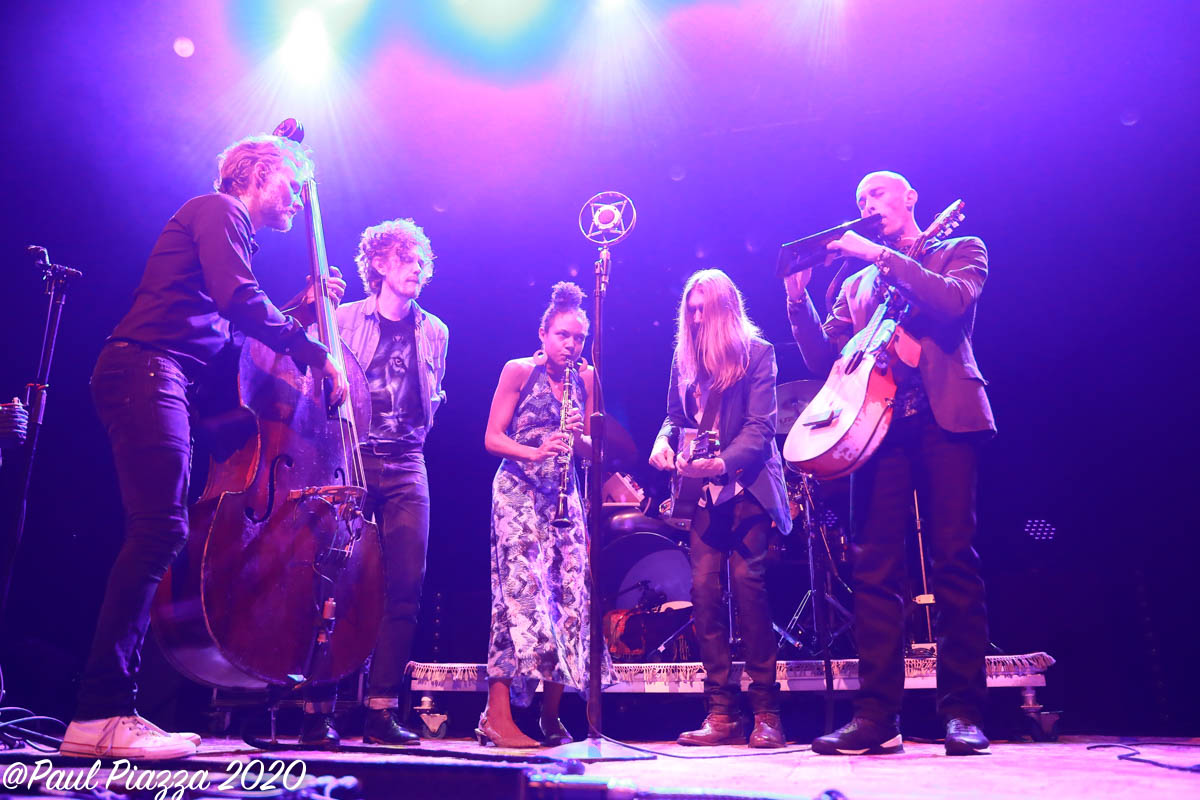 There were also a number of stellar covers on this night including "I Got loaded" and "Shoefly Pie." The encore started with the beautiful "Luckiest Man" and wrapped with a rousing version of the The Band's "Ophelia" that had the whole place in full boogie mode. When we all walked out into the night and begin to navigate our ways away from the theater, honestly all I could think about was that this had simply been an evening full of beautiful, sincere music, feelings and expression. And when I think about it now, I still get that feeling.
A mere few days later, gigs and tours started getting cancelled as the news got more serious. As we continue into today, all shows in the forseeable future have been cancelled at the Fox, and everywhere else for that matter. Hopefully the Wood Brothers have gotten home safely to wait this out like the rest of us.
There's a likelihood that we'll all feel a little bit broken when this is all over, but there is no doubt, that the music lovers of the world will safely and eagerly greet this  trio with open arms, even if it has to be from a safe distance, when we are all allowed to go public again.
Wood Brothers:
Setlist: Alabaster | Glad | American Heartache | Little Bit Sweet | Shoofly Pie | Don't Think About My Death | Two Places | When I Was Young | Little Bit Broken | Postcards From Hell | Who the Devil | Loaded | Sing About It (w/ Birds of Chicago) | I Got Loaded | Keep Me Around | Luckiest Man | Lil Blue | Ophelia
Birds of Chicago: