The Who
Chase Center
Oct 9, 2019
Photos by Raymond Ahner
Amidst some serious uncertainty as to whether or not front man Roger Daltrey would be able to perform, The Who invaded the state-of-the-art Chase Center, becoming the latest in a parade of top shelf superstars to help indoctrinate the pristine new bayside venue.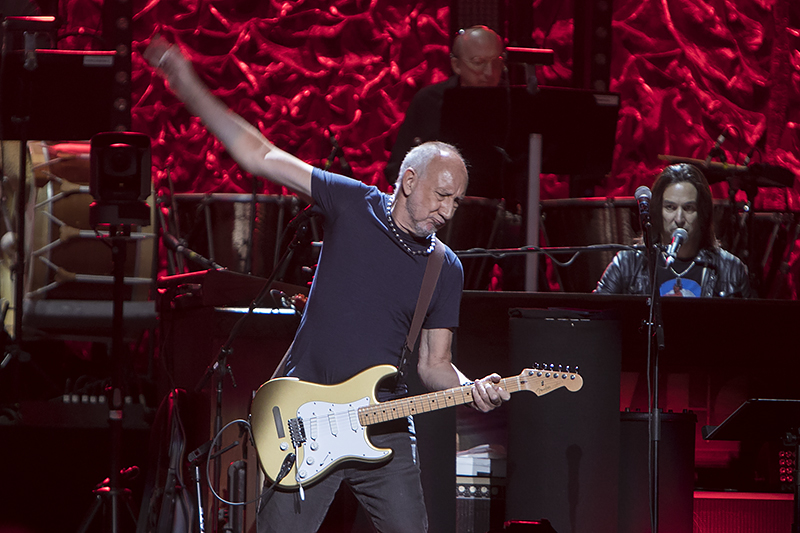 Playing for the first time since September 25 in Houston when the band had to stop mid-set as Daltrey had experienced voice issues, the 75-year old singer and his band mates were not deterred. After a two-show hiatus (skipping Denver and Dallas) The Who super-charged fans at Chase with a strong 2-hour set of fan favorites and even a new tune for good measure.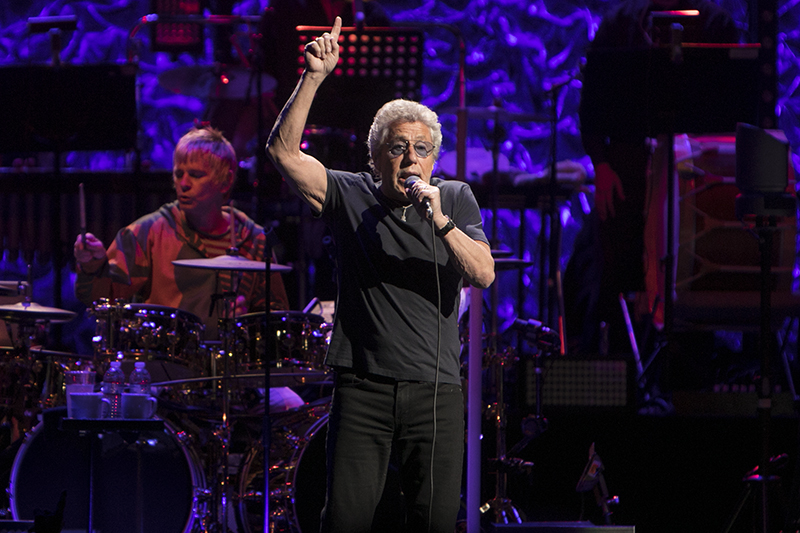 Kicking off with a series of selections from their fourth album Tommy (1969), Daltrey along with fellow Who founder, the very animated Pete Townsend, led the rest of their touring band – guitarist Simon Townshend, keyboardist Loren Gold, bassist Jon Button and drummer Zak Starkey (Ringo Starr's son), a 48-piece orchestra, and the 19,000 spectators in attendance through a tour of their discography.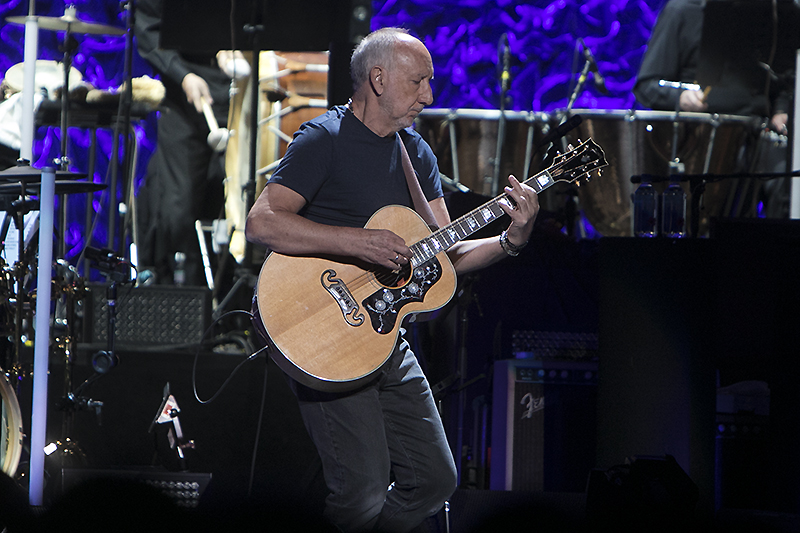 They made stops through the decades, and along the way Townsend took to the mic to serve as the emcee of the night. He commented on everything from ongoing power outages, to their upcoming December release of a new album entitled Who, to millennials.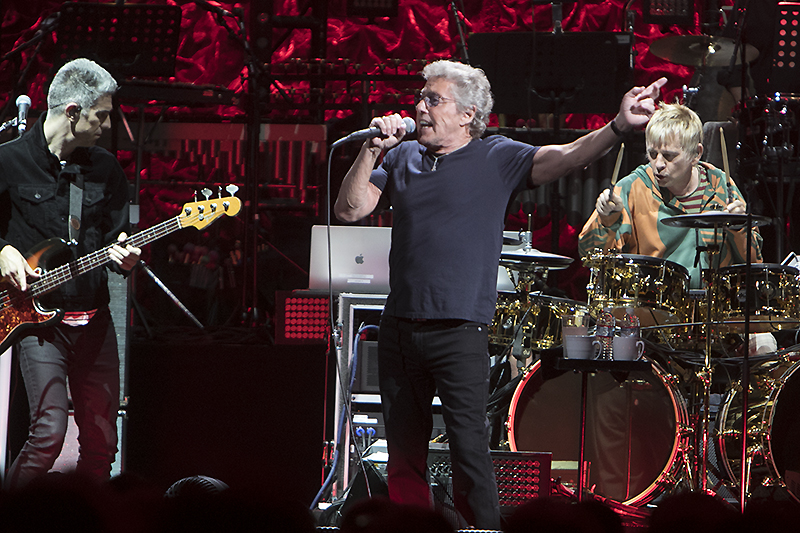 By his count Townsend spotted "…about 4 millennials in the crowd", and declared after playing the 1967 hit 'I Can See For Miles' that this was "…an old people's Who show", complete with complimentary oxygen and wheel chairs available in the lobby. They then band then took the opportunity to preview their impending new release by playing an exciting new cut called 'Hero Ground Zero'.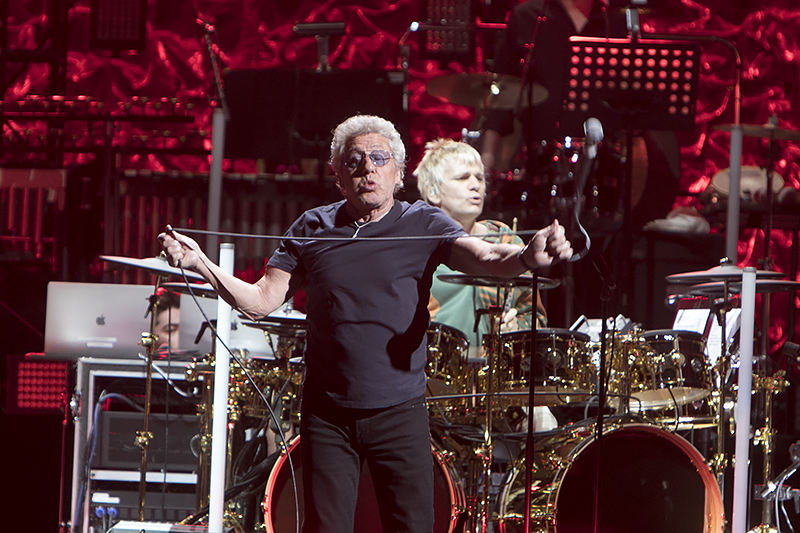 Imparting the perspective of a 50+ year old band, Townsend and Daltrey seemed genuinely happy to be playing in San Francisco, and very thankful to the crowd in attendance. He also was very effusive in his references to the fantastic orchestra that performed portions of the set with the band, and to the immaculate sound acoustics that Chase Center afford.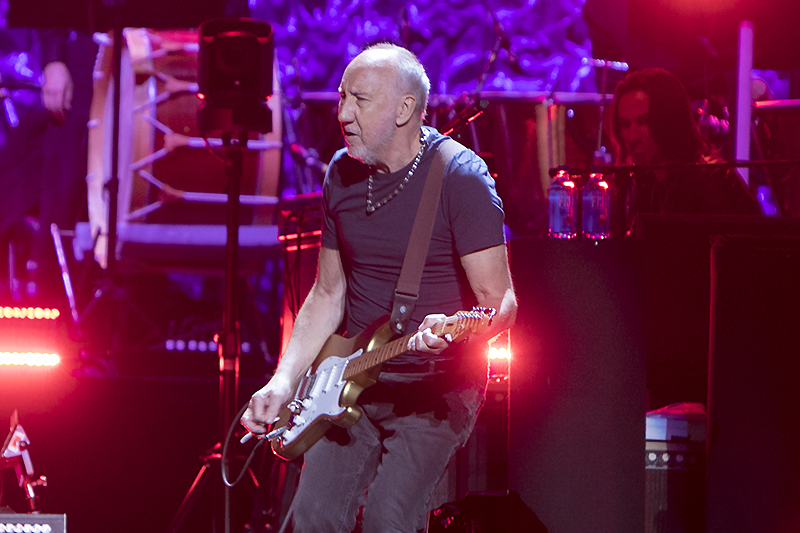 There are a few orchestral musicians that tour with The Who, and the rest of the contingent are locally sourced musicians who were blessed with the opportunity and good enough to perform onstage with the band.
The stars of the orchestra were first violinist Katie Jacoby (who was absolutely crushing during 'Baba O'Riley) and first cellist Audrey Snyder, but the layering of orchestral brass, woodwind, string, and percussion sections was stellar.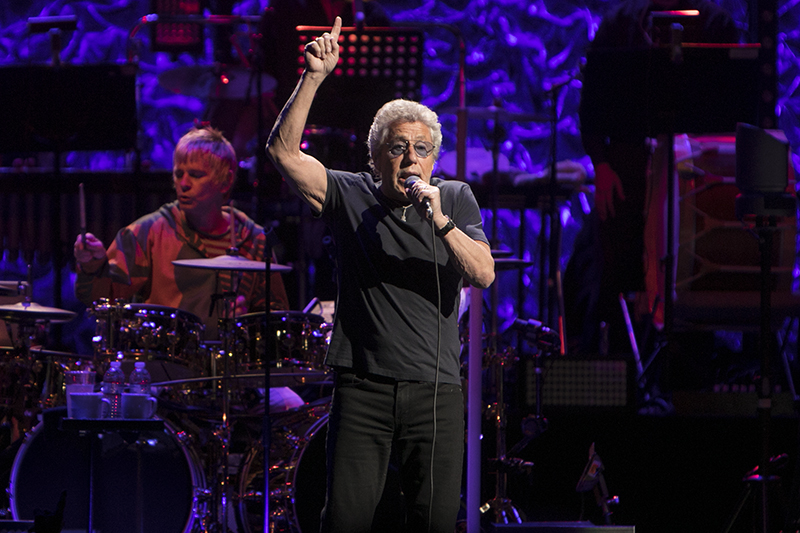 And as for Daltrey, there were no indications of vocal impairment. To the contrary his voice was strong, clear, and seemed to get stronger as the evening went on. We even got the classic sight of Daltrey spinning his mic, and Townsend wind milling his guitar during 'Baba ORiley' which ended the set after a bring down the house performance of 'Love Reign O'er Me'.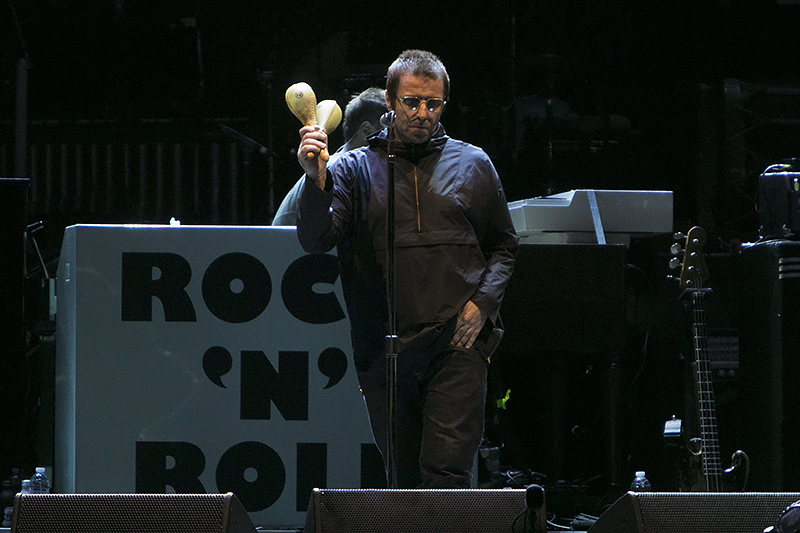 Opening the evening for The Who was Liam Gallagher, the second Gallagher brother hailing from the defunct 90s hit makers Oasis to perform in bay area in the past 6 weeks (Noel Gallagher and the High Flying Birds performed with Smashing Pumpkins recently).
Liam Gallagher's voice is distinctly familiar and he and his band spun out a few electric Oasis tunes during his set that fired up the crowd. Opening with 'Rock 'n Roll Star', Gallagher worked his tambourine and sang in his customary pose with hands behind his back, as his fans rocked out and his band cranked out the space rock that made Oasis megastars.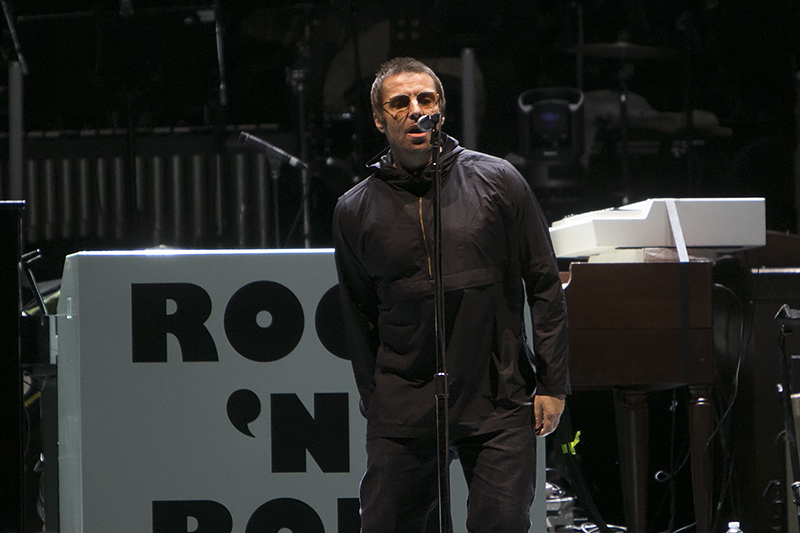 Pushing on through his 'sampler' set (40 minutes), he also cruised through some shimmering renditions of solo material, with the gem of the set being the very poignant lead track from his new release Why Me? Why Not. 'Shockwave' (which he dedicated to the late John Lennon on what would have been his 79th birthday).
Bookending the set with another Oasis hit 'Champagne Supernova', Gallagher held up his end and reminded the crowd that he is indeed a rock star in his own right, and most definitely in his own mind.
Here's a slideshow with more photos of The Who by Raymond Ahner:
The Who:
Setlist: Overture | 1921 | Amazing Journey | Sparks | Pinball Wizard | We're Not Gonna Take It | Who Are You | Eminence Front | Imagine a Man | Hero Ground Zero | Substitute | San Francisco (Be Sure to Wear Flowers in Your Hair)(Scott McKenzie cover)  | I Can See for Miles | You Better You Bet | Won't Get Fooled Again | Behind Blue Eyes | Ball and Chain | The Real Me | I'm One | 5:15 | The Rock | Love, Reign O'er Me | Baba O'Riley
For more information about The Who…oh come on, if you don't know by now, you aren't going to read it.
Liam Gallagher:
Setlist: Rock 'n' Roll Star (Oasis song) | Wall of Glass | Shockwave | Once | The River | Champagne Supernova (Oasis song)
Find out more about Liam Gallagher here.