The Pixies
August Hall
December 5, 2019
Photos by Raymond Ahner
After finishing up a six-week headlining European Fall tour, iconic rock back The Pixies just embarked on a short, seven-show Up Close and Personal tour, playing intimate venues featuring a changing setlist of songs from the 90 tunes that they have rehearsed for this run. The band recently stopped off at August Hall in San Francisco, playing a highly energetic set to a packed room.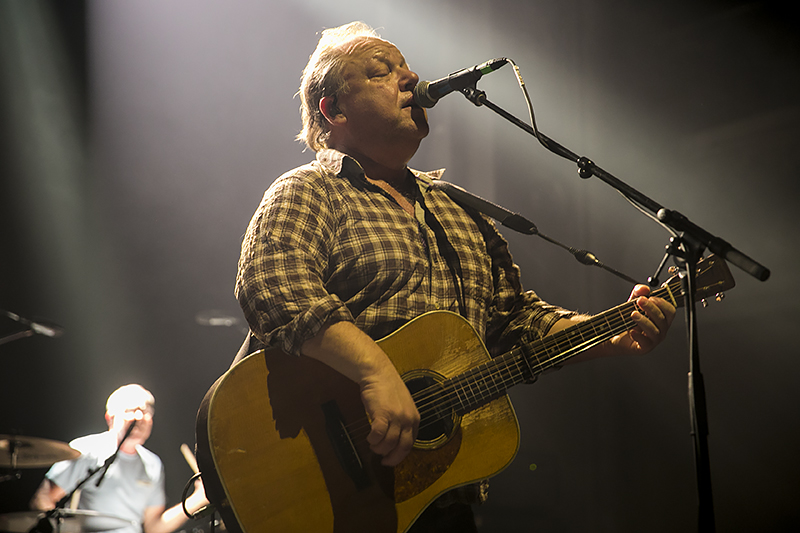 With an acoustic guitar in tow, Charles Thompson, (aka Frank Black, aka Black Francis) lead guitarist Joey Santiago, drummer David Lovering, and bassist and relative newcomer (although she has been in the band for over five years) Paz Lenchantin casually strolled onto the stage and kicked off a thirty-seven song set with "In the Arms of Mrs. Mark of Cain," off their latest record, Beneath the Eyrie. From there, the band played a career-spanning set that featured some of their biggest songs to date.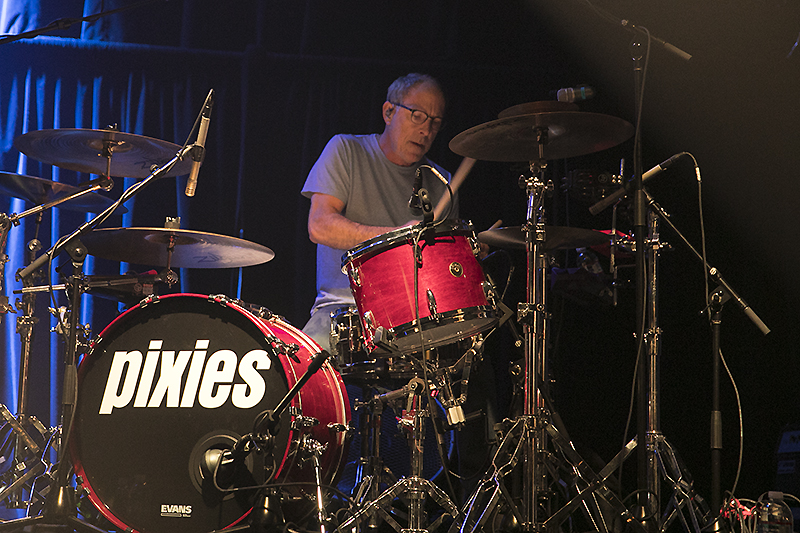 Although he didn't really interact with the crowd, Frank Black was undeniably the leader of the charge, while keeping the band galloping through song after song with his guitar, as well as his voice. Santiago was his usual stoic self as he laid down the riffs, while Lenchantin's dreamy background vocals graced a number of the songs.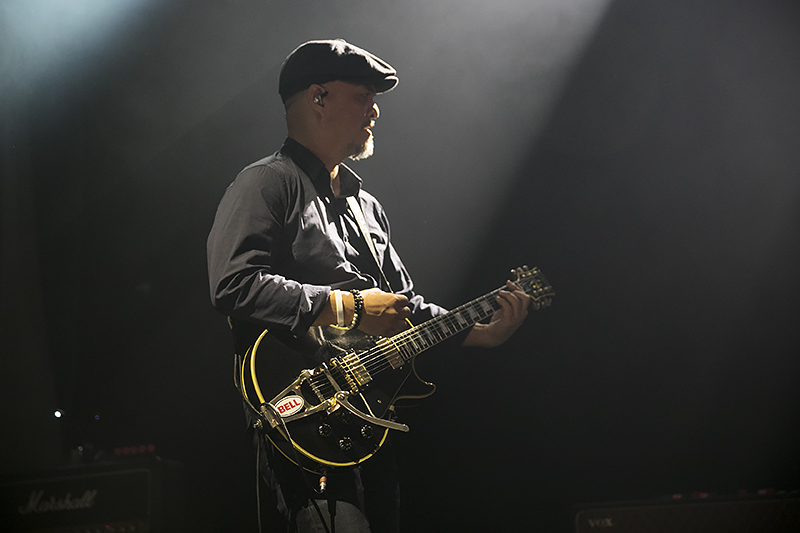 Highlights from the set included "On Graveyard Hill," "This is My Fate," and "Here Comes Your Man." And by the time The Pixies closed the show with "Bone Machine," they left little doubt that they are already more than ready for their upcoming 2020 North American tour.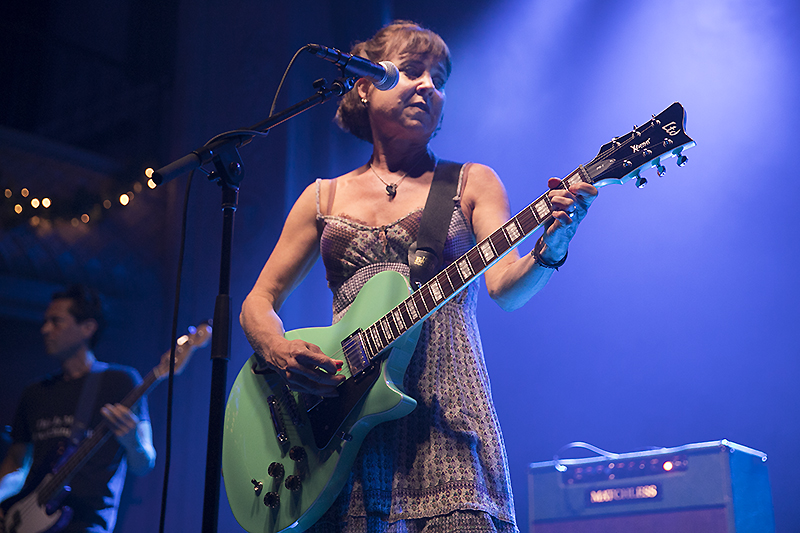 Support for the Pixies came from Kristen Hersh, who brought the fans in early. Hersh had a terrific band with Fred Abong (Throwing Muses ) and Rob Ahlers (50 Foot Wave).
Pixies:
Setlist: In the Arms of Mrs. Mark of Cain | Nimrod's Son | The Holiday Song | All the Saints | Death Horizon | Brick Is Red | Break My Body | Bird of Prey | Vamos | Ready for Love | Here Comes Your Man | Blown Away | Cactus | Wave of Mutilation (UK Surf) | Ana | Mr. Grieves | Where Is My Mind? | Daniel Boone | Ed Is Dead | This Is My Fate | Catfish Kate | Gouge Away | On Graveyard Hill | Crackity Jones | Isla de Encanta | Cecilia Ann (The Surftones cover) | St. Nazaire | Rock Music | Tame | Caribou | Los Surfers Muertos | Hey | River Euphrates | Debaser | Something Against You| Monkey Gone to Heaven | I've Been Tired | Bone Machine |
Kristin Hersh: