The Mars Volta
The Warfield
October 18, 20222
Photos by Nicole Baptista
The metamorphosis of The Mars Volta comes from deep within. Cedric Bixler-Zavala's vulnerable lyrics weave through the groove, exposing a side of them we haven't quite seen before. Back together after nine years, the new self-titled album doesn't feel like a rebirth, but an evolution of their musicianship and deep love for each other.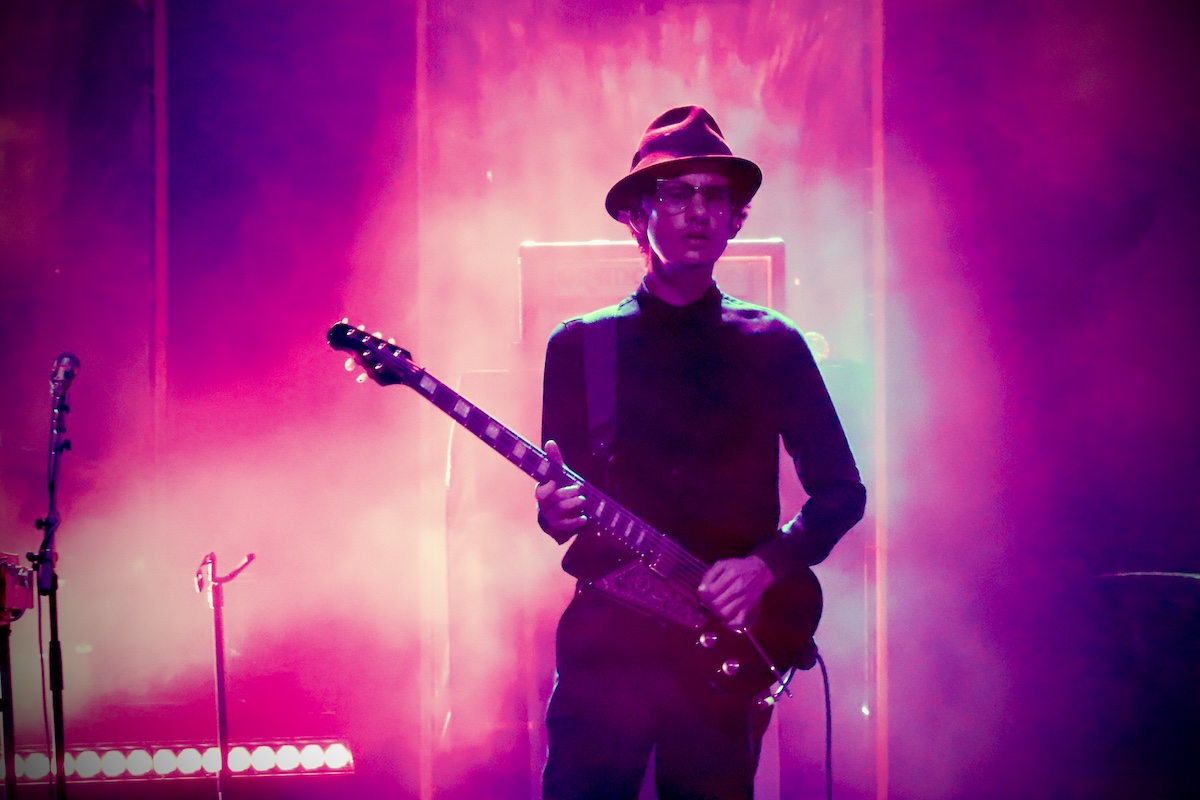 The eclectic band played two nights at The Warfield in San Francisco. The Mars Volta fans are a devoted bunch. The crowd packed in, eager to reconnect with parts of themselves and experience the new. The floor quickly filled to the brim—happy people clustered among each tier, others danced along the balcony's edge.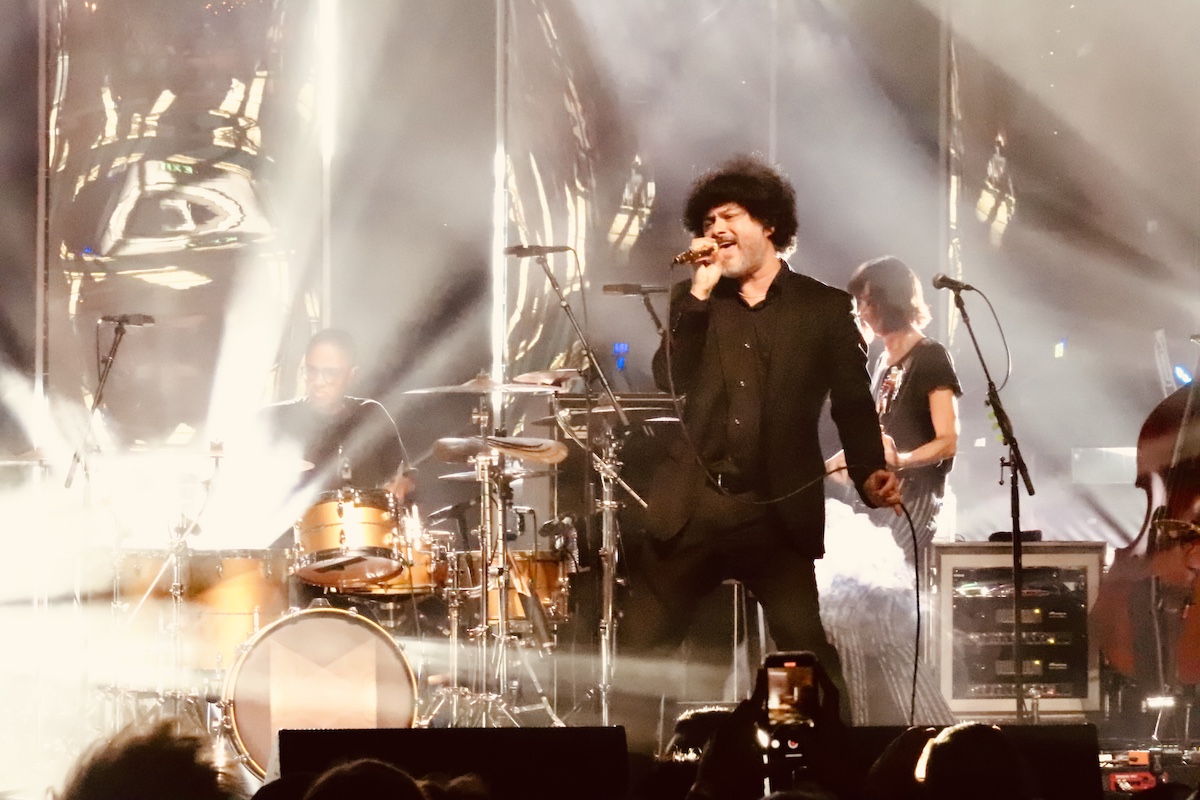 Opening with "Vicarious Atonement," (Amputechure, 2006) Cedrick stood center stage as Omar Rodríguez-López's guitarwork brought the sultry track to life. Fans stood wide-eyed as Cedrick's hushed croon hovered overhead. The softness turned, igniting a full-on singalong to "Roulette Dares—The Haunt Of" (De-Loused in the Comatorium, 2003).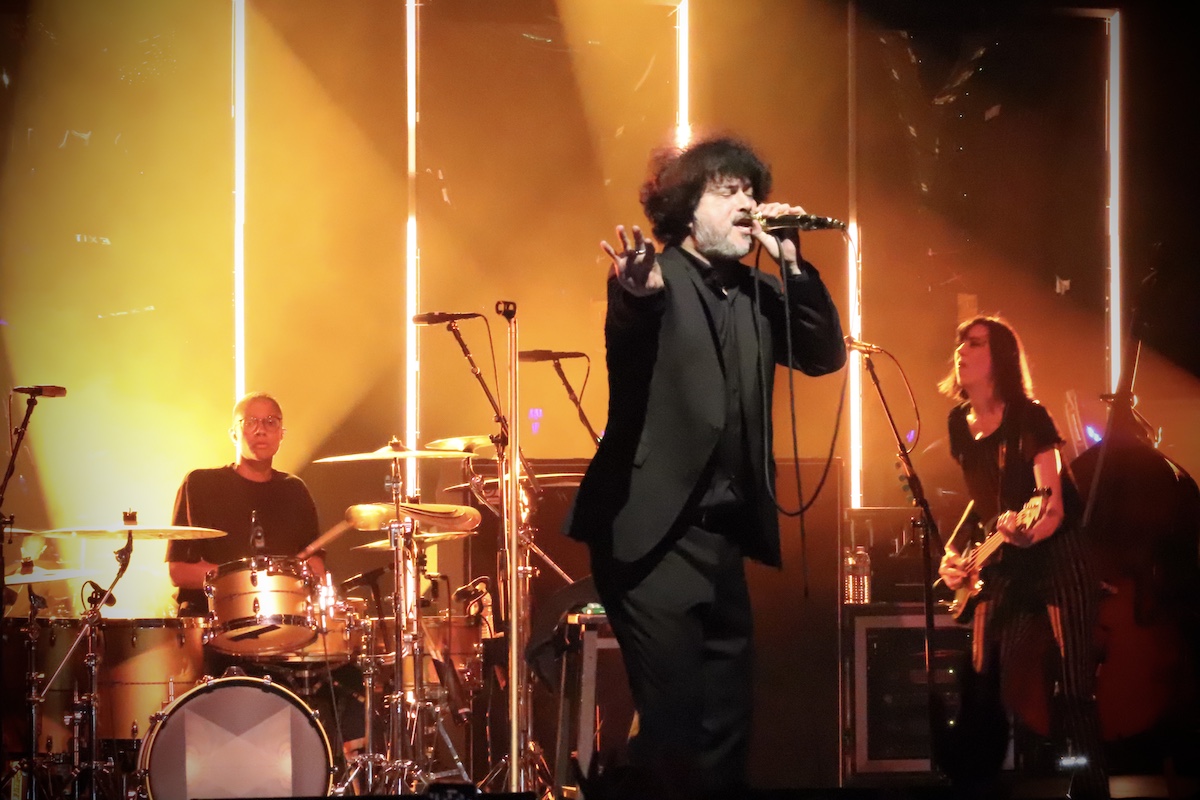 The light glistened through Cedrick's tight curls. Dressed in a black suit, he closed his eyes for the quiet moments and followed Omar's lead, screaming over the stage as the music swelled. A spastic seconds-long drum intro kicked off Eriatarka (De-Loused). Soft and angelic, his voice soon switched gears completely. Frantic, sharp, and right in line with all the noisy guitar and drum work around him.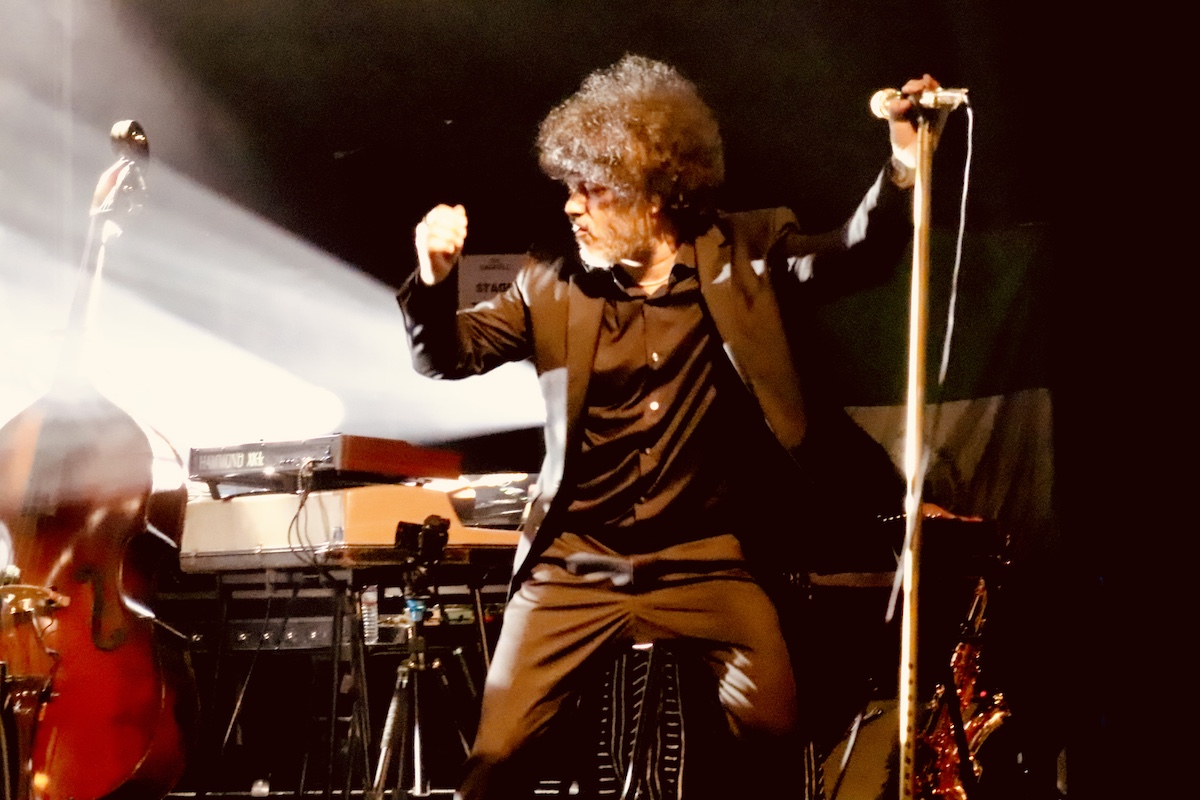 The Mars Volta released De-Loused a year after the success of their debut EP Tremulant. De-Loused tells the story of their friend who suffered a drug-induced coma before committing suicide. They're known for their concept albums, yet they always kept their storytelling pretty metaphoric. Lyrical obscurity may have acted as a form of protection—a way to cope without bearing their complete souls.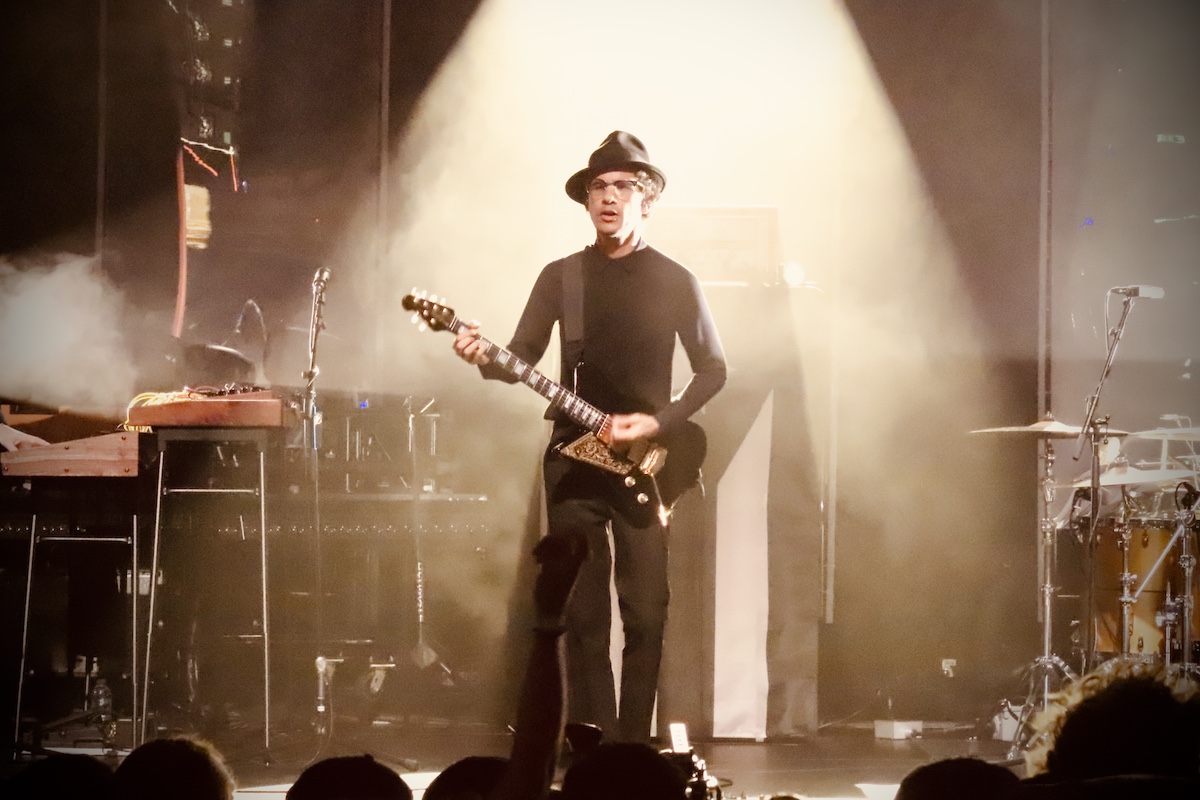 It's taken years to make a record so fiercely honest, but their new album seems to be a reflection of their love and willingness to survive. The record gives us all a reason to dance, laugh, cry, and wonder. Sharing their first new track, "Graveyard love," Cedrick gently kicked his right leg to the beat. The amalgamation of sound funneled through his hips—back and forth he swayed into a rhythmic salsa-shuffle.
Much like their music, Cedrick and Omar's relationship has drastically evolved over the years. Bounded by love, the friends endured a breakup, multiple side projects, mental health issues, getting lost, and getting found again. "There's nothing that anyone can say that will make me not love him," said Omar during a recent Zane Lowe interview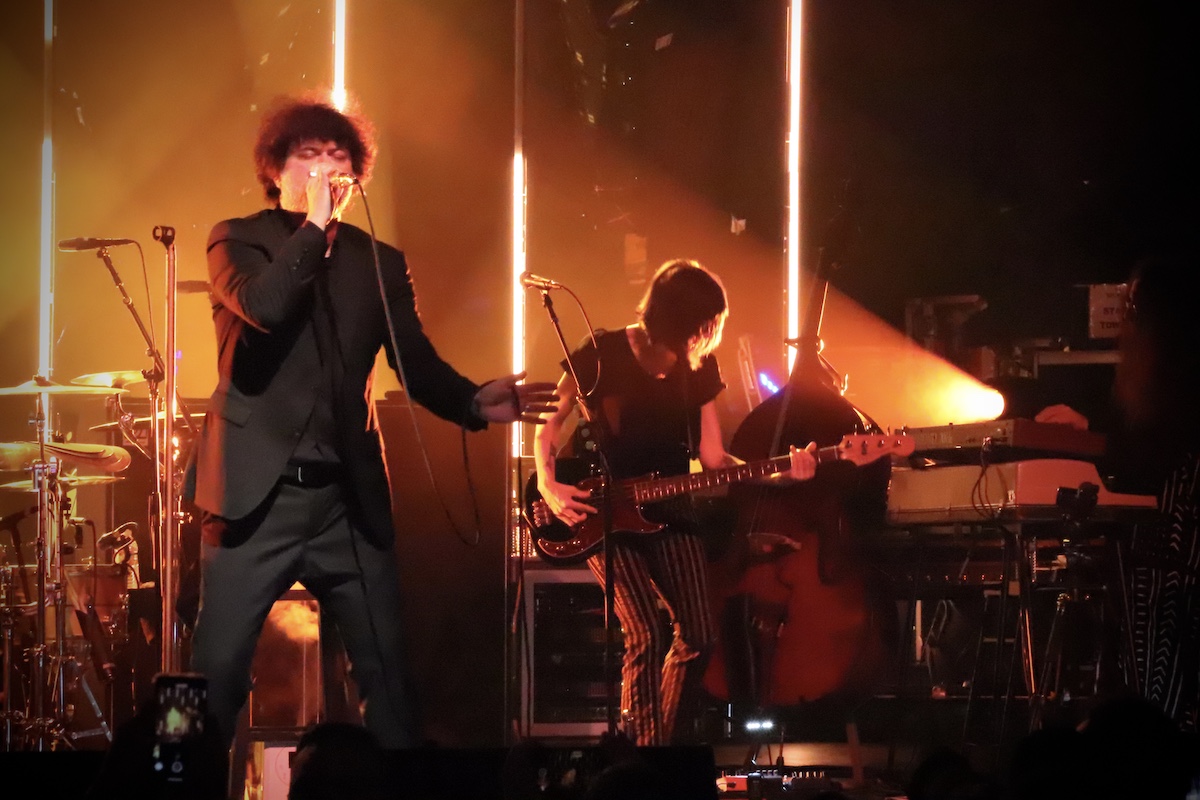 The transcendental, soulful prog rock outfit has been making music for more than twenty years. They met at an El Paso high school and quickly realized they both loved punk and hardcore, as well as Latin-American music. Initially they started different bands, but admit they shared a spiritual connection from the start. After hitting it off with At the Drive-In, they quit in 2001 and started an experimental, dub reggae-influenced side project called De Facto, which later became The Mars Volta.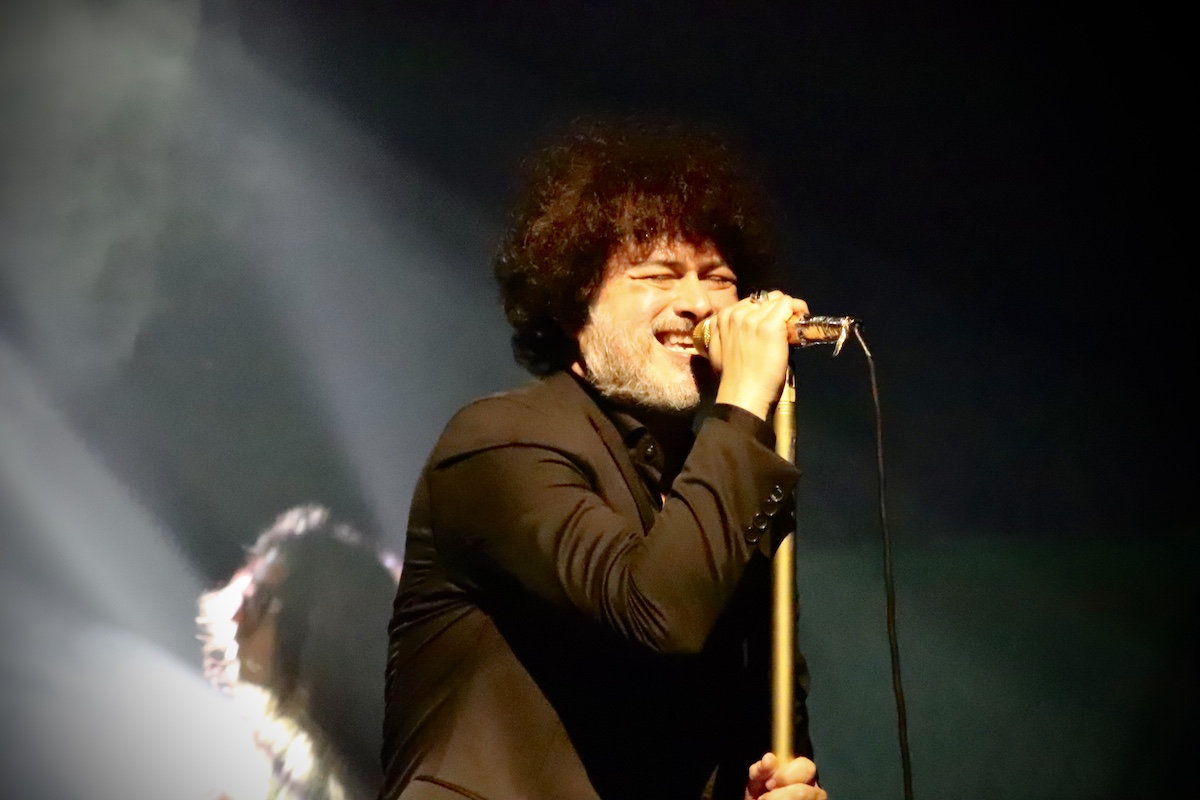 The band is as multi-dimensional as its players. And they're inspired by all types of genres, including post-hardcore, jazz fusion, psychedelia, funk, emo, and salsa. You can hear bits and pieces in every live show—each melody wrapped by a deep connection to art and culture.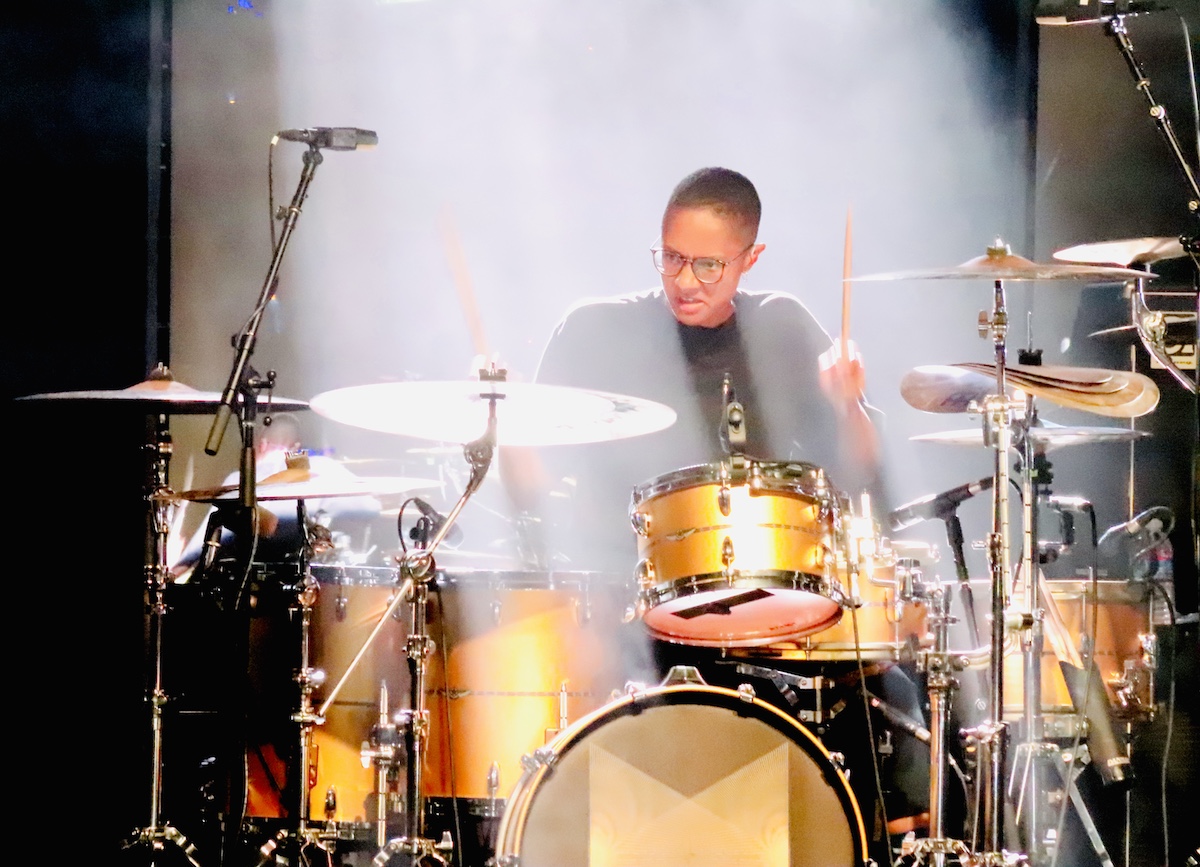 The core duo play with a fantastic touring band, including bassist Eva Gardner, keyboardist/percussionist Marcel Rodríguez-López, keyboardist/synthesizer player Leo Genovese, and drummer Linda-Philomène Tsoungui.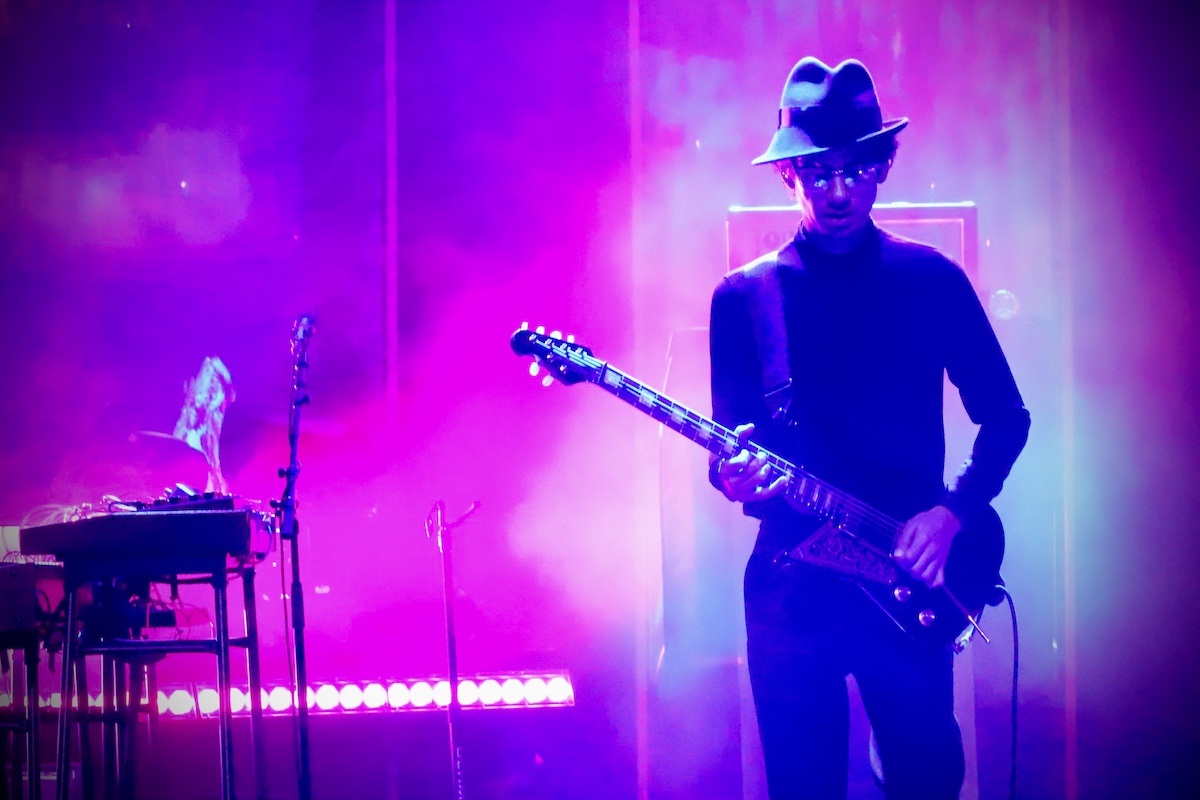 Technical and clean, every moment felt thoughtful and intentional. Groovy track "L 'Via L 'Viaquez" is just one song making up the massive jazz odyssey, Frances the Mute. Back and forth, up and down, the chaos morphed into sexy dance solos. Sung half in Spanish and half in English (like many Volta songs), Cedrick carried the number to a blissful peak before letting it all dissolve into a frenzied spiral of guitar noise.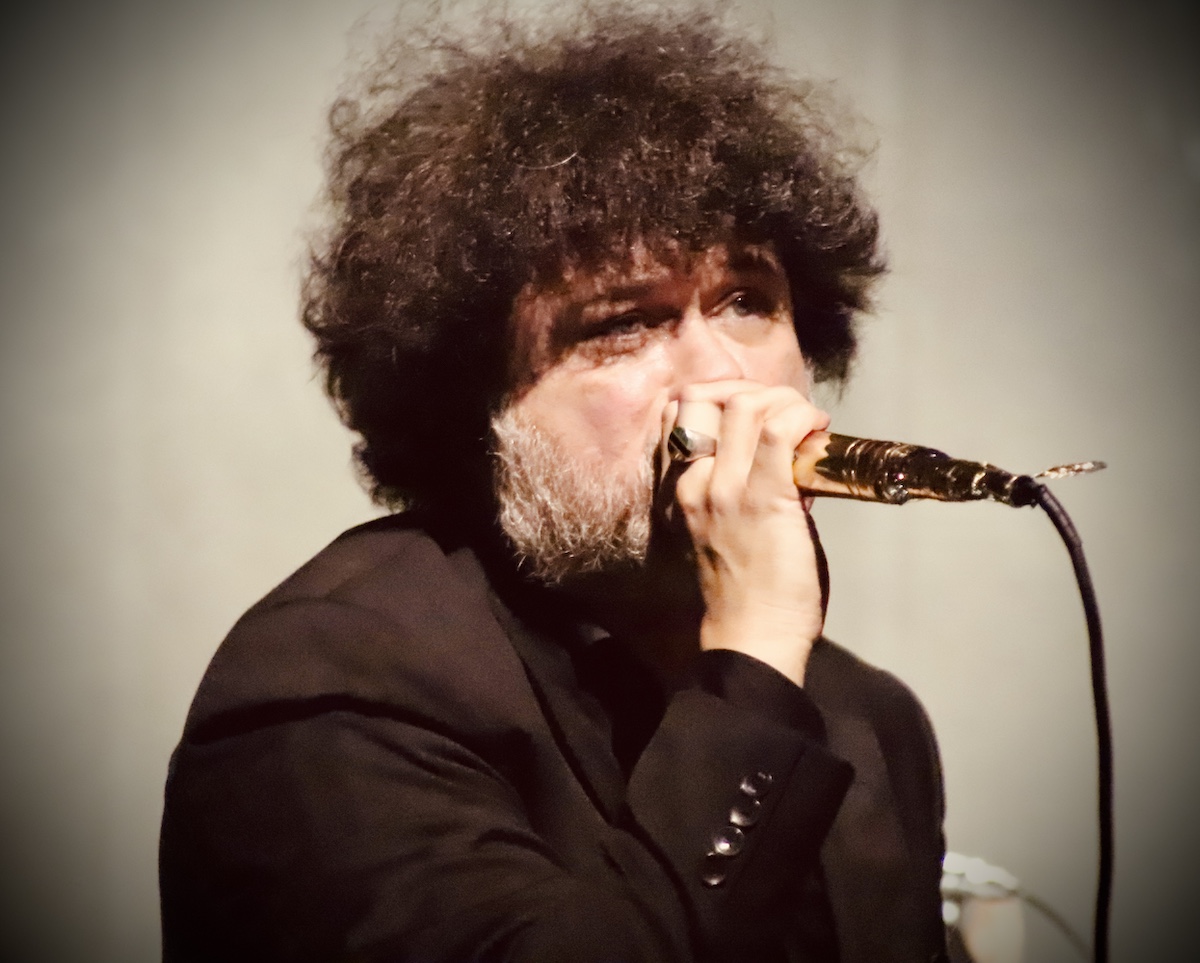 Mosh pits erupted on the floor, a pair of young men bounced in unison as if they snuck in pogo sticks. Playing "Empty Vessels Make the Loudest Sound" (Noctourniquet, 2012), a young couple stood behind them, held hands, turned to lock eyes, and swayed along. And then came the roaring crescendo to schizophrenic track "Cygnus…. Vismund Cygnus" (Frances the Mute).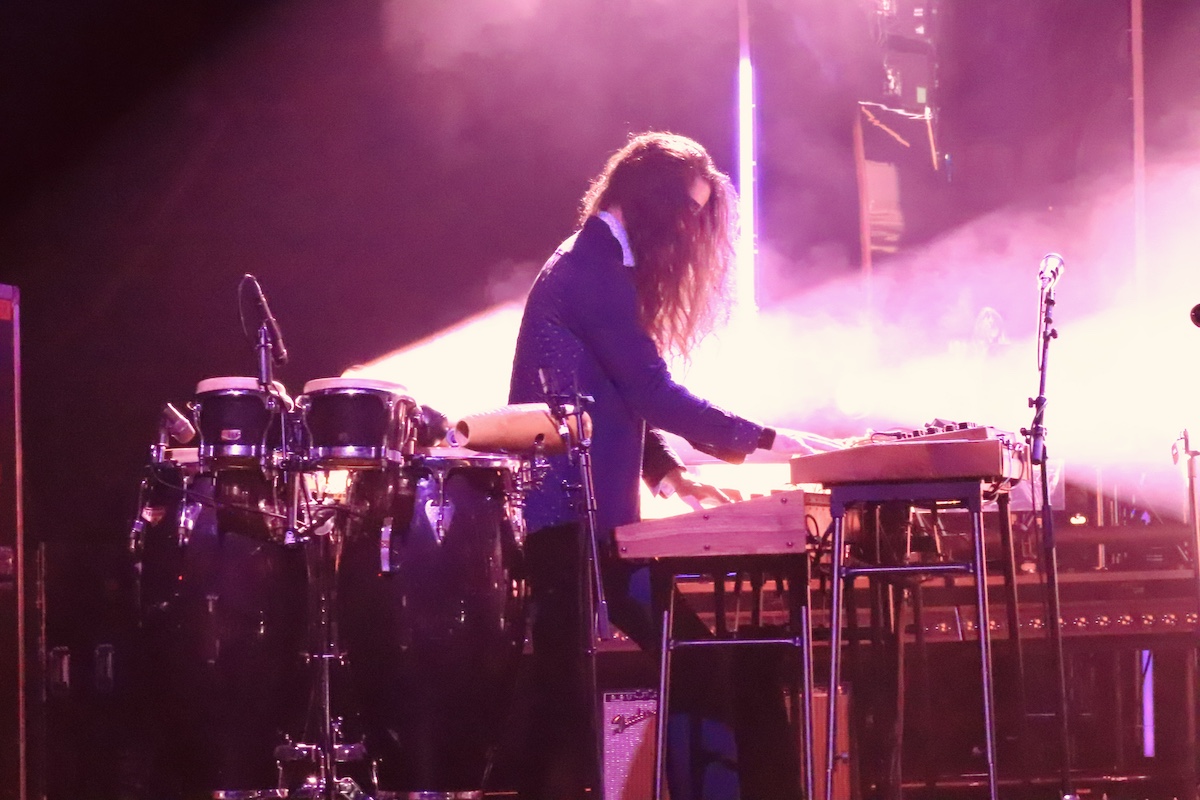 Lights lined large rectangular mirrored backdrops. Flashes of bright light reflected the crowd back upon itself, while Cedrick shimmied across the stage. They swapped the antsy energy for something dance-y with "Blacklight Shine." Omar wrote the piece hoping it would make his best friend dance and weep. Upon first listen, he did both.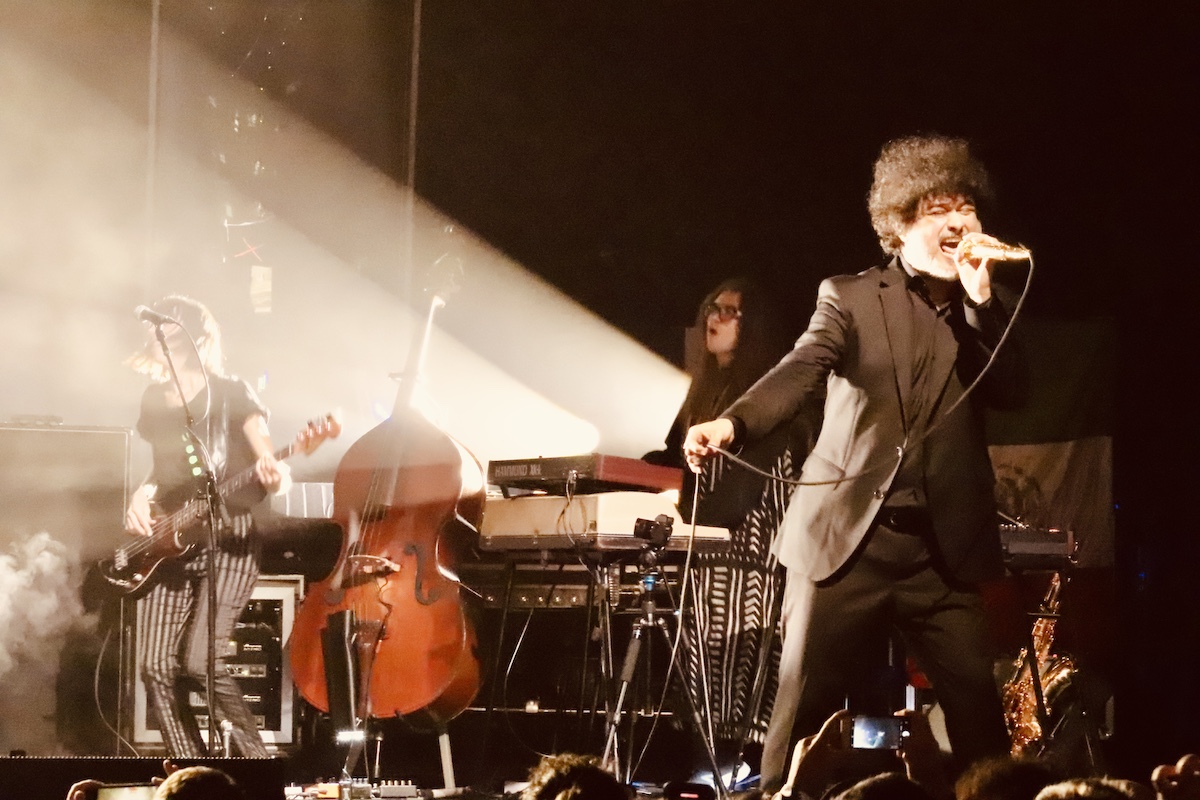 They played five more favorites off De-Loused. "Drunkship of Lanterns" made you want to headbang and salsa across the floor. Energetic and liberating, the tempo didn't halt from start to finish. People freaked out for "Cicatriz." The aching wails take you to your breaking point—leaving you floating amid a sea of ambient noise. The Mars Volta aren't afraid to take you to a far-out place. Sweat poured off Omar's face, his fingers spastically plucked his guitar as if the instrument were a part of his body.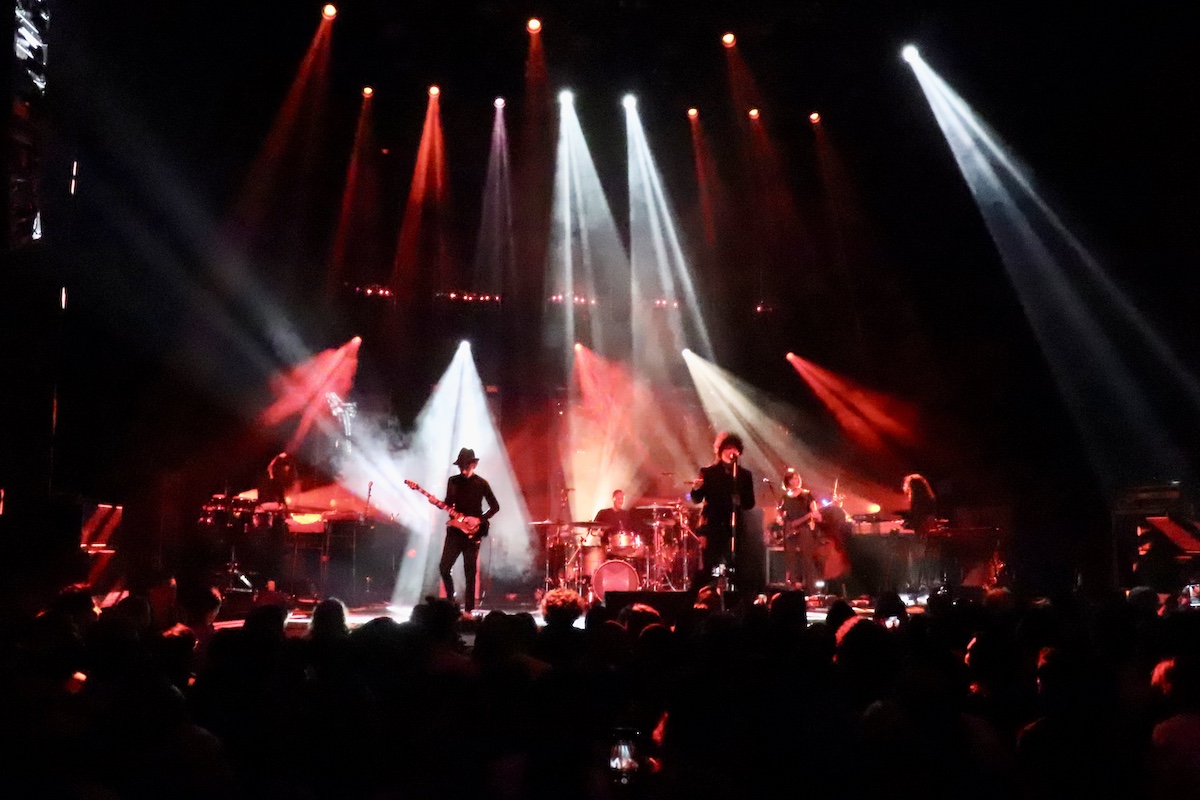 And then came "The Widow" (Frances the Mute). The hauntingly beautiful ballad is an absolute masterpiece. People screamed the words, clenched their fists, and tapped their chests. Playing 14 songs in nearly two hours, they celebrated their comeback with "Inertiatic Esp" before saying goodnight.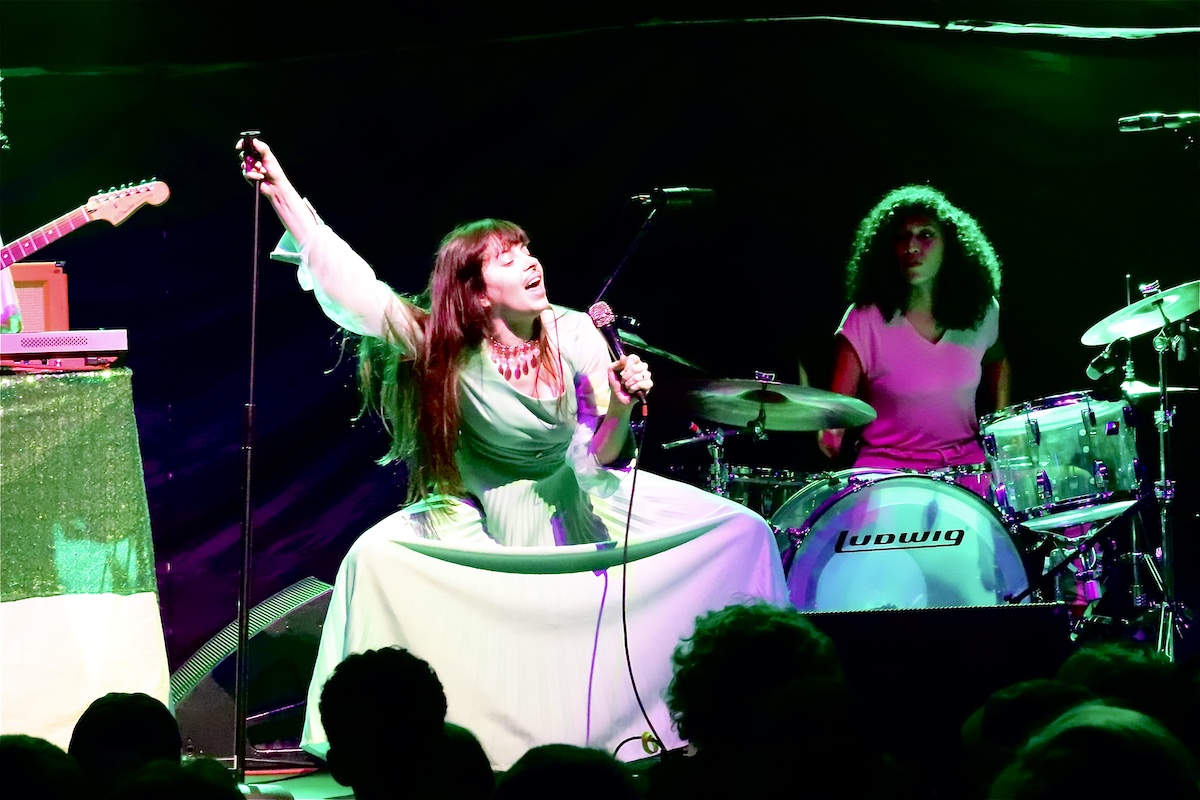 Opener Teri Gender Bender set a high bar and is no stranger to sharing the stage with Omar—she fronted their band Bosnian Rainbows. They absolutely dominated the stage. Wearing a floor-length light green dress, they yanked it nearly overhead, contorted their arms and legs, and demanded every second of your attention.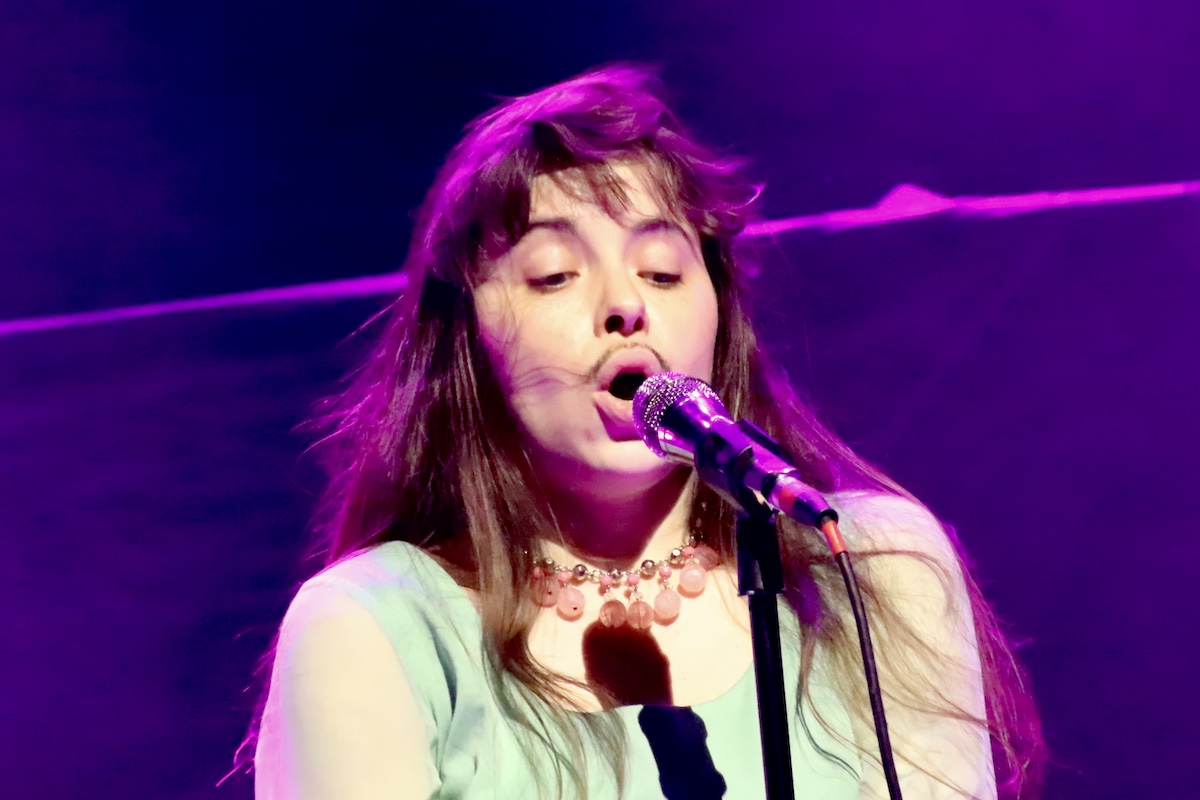 Teri (Teresa Suárez Cosío) is an American singer and musician, known primarily as the founding member, lead singer, and guitarist of Guadalajara-based rock band Le Butcherettes since 2007. Their anything-but-boring solo artistry is meant to fight back against the patriarchy. Captivating, interesting, and provocative—Teri reminds us all to be a little more like yourself no matter how you identify. A must see!
Links:

Mars Volta Setlist –
Vicarious Atonement I Roulette Dares (The Haunt Of) I Eriatarka I Graveyard Love I L 'Via L 'Viaquez I Empty Vessels Make the Loudest Sound I Cygnus…. Vismund Cygnus I Blacklight Shine I Drunkship of Lanterns I The Widow I Cicatriz I Televators I Son et lumiere I Inertiatic ESP
Teri Gender Bender Setlis – 
córtate el pelo I Kendall I Get your money straight with me I ya no soy I Saturn Sex I syria ignore I The get up