The Adicts
August Hall
October 28, 2019
Photos by Raymond Ahner
British punk stalwarts The Adicts recently tore their way up and down the west coast, playing eight shows in eight days during the week leading up to Halloween. The band stopped off at the August Hall in San Francisco as part of that run and proved that they are still one of the most entertaining and energetic punk rock bands around.
As the lights dimmed just as the clock hit 9:15 pm, The Adicts took the stage to the "William Tell Overture," setting the stage and priming the crowd for the appearance of vocalist Keith "Monkey" Warren. When Warren casually strolled to the center of the stage, the band burst into "Let's Go," as seemingly endless confetti sprayed into the crowd.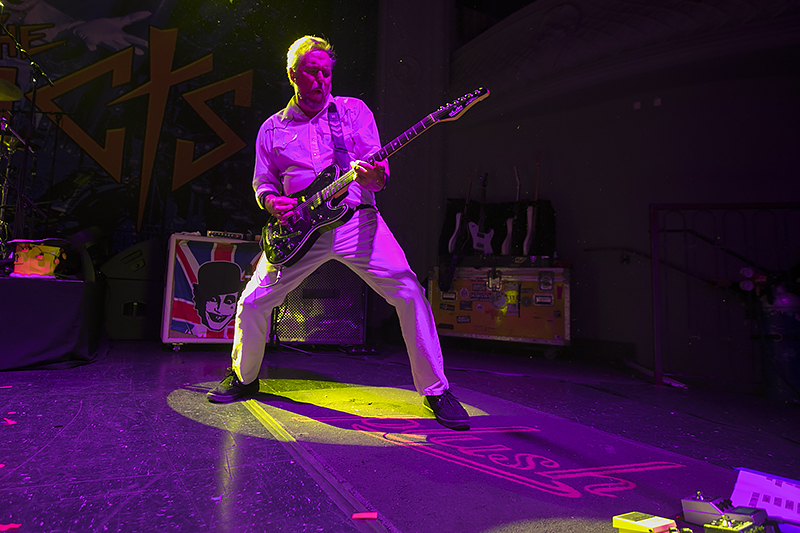 During the next hour and a half, the band played some of their most well-known songs, including "Chinese Takeaway," "Joker in the Pack," "Fuck it Up," and "Who Spilt My Beer," all while Monkey more than entertained the crowd with his antics and endless supply of props, including playing cards, a confetti-filled umbrella, stuffed animals, chopsticks, and constant streamers.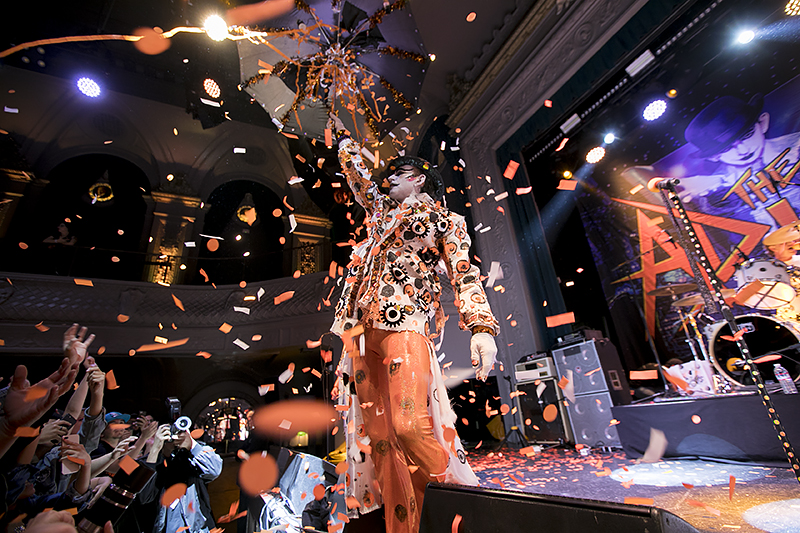 The stage show most certainly didn't take anything away from the music, as Monkey still sounded great, while the band made the classic songs sound better than ever. And by the time The Adicts wrapped up their set with "Viva la Revolution," it was quite clear that they are still on top of their game.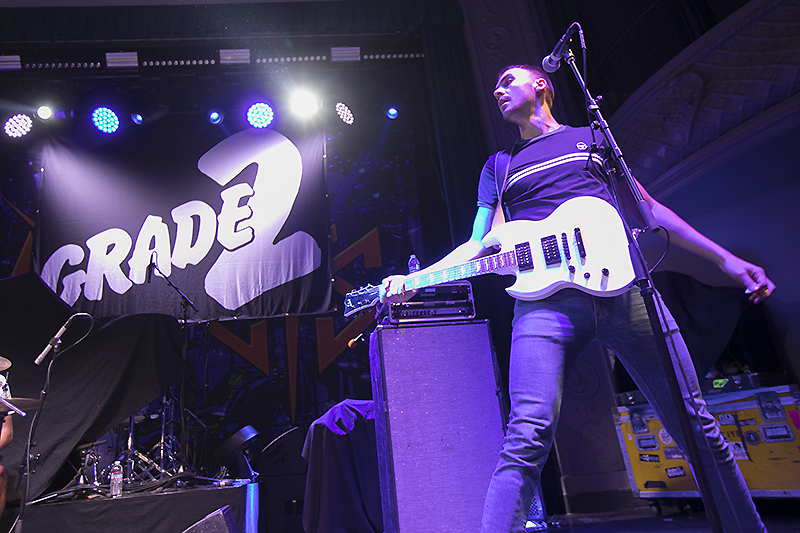 Support for The Adicts came from Grade 2, a classic punk style band from the Isle of Wight. Their no-nonsense brand of The Jam-inspired songs made them a perfect fit for the evening, as they brought the crowd into the venue and up in front of the stage early.
Here's a slideshow with more photos of The Adicts by Raymond Ahner:
Links: