Swans
Great American Music Hall
September 12, 2023
Photos by Raymond Ahner
Supporting their sixteenth studio album "The Beggar" (
Young God Records, June 2023
), the beyond-iconic
Swans
hit the Great American Music Hall in San Francisco for two sold-out nights of pure sonic assault, delivered in the best possible way. Led by founder Michael Gira, the band created an atmospheric yet brutal soundscape in front of an absolutely hypnotized crowd.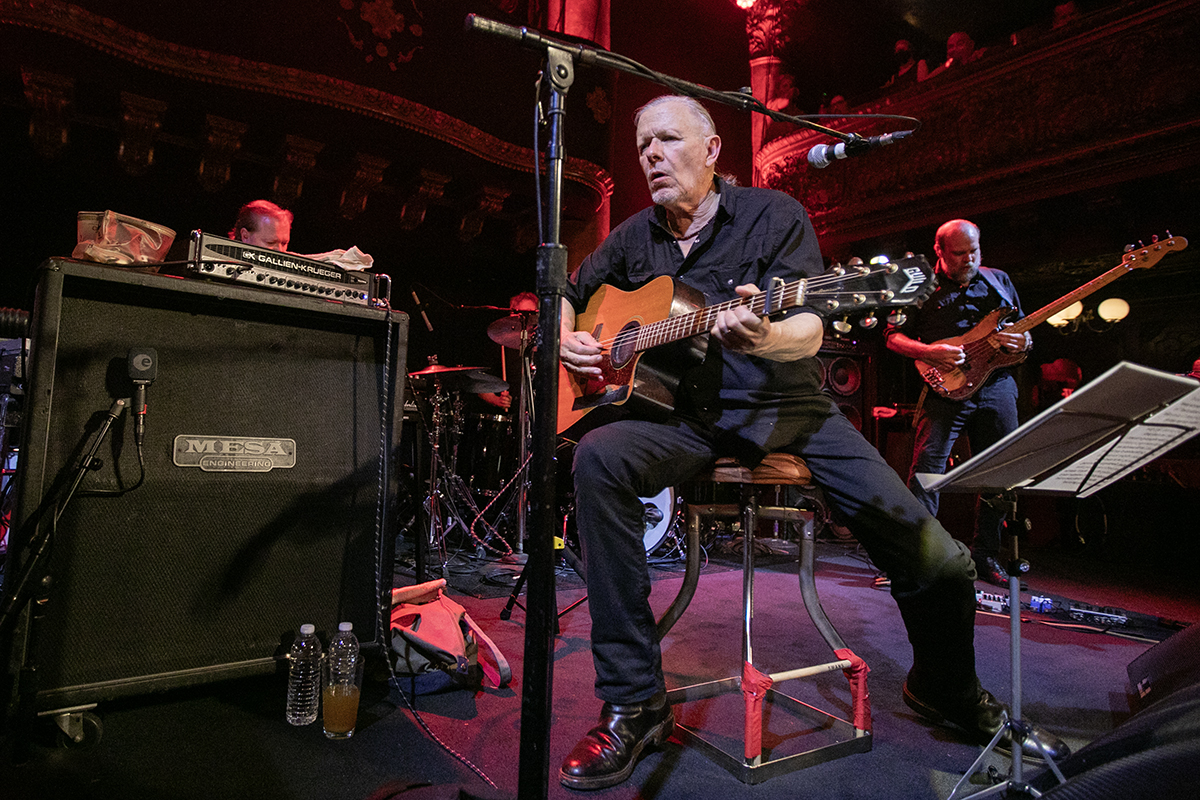 With only an acoustic guitar (and his still powerful voice) Gira kicked off the set with the title track off of the new record, slowly building a wall of sound while his band members provided an intense backdrop that tied it all in. As he belted out the lyrics, Gira would first focus on a single member, directing the sonic landscape, and as they complied, building a heavy tension as the sound from their respective instruments became more and more intense.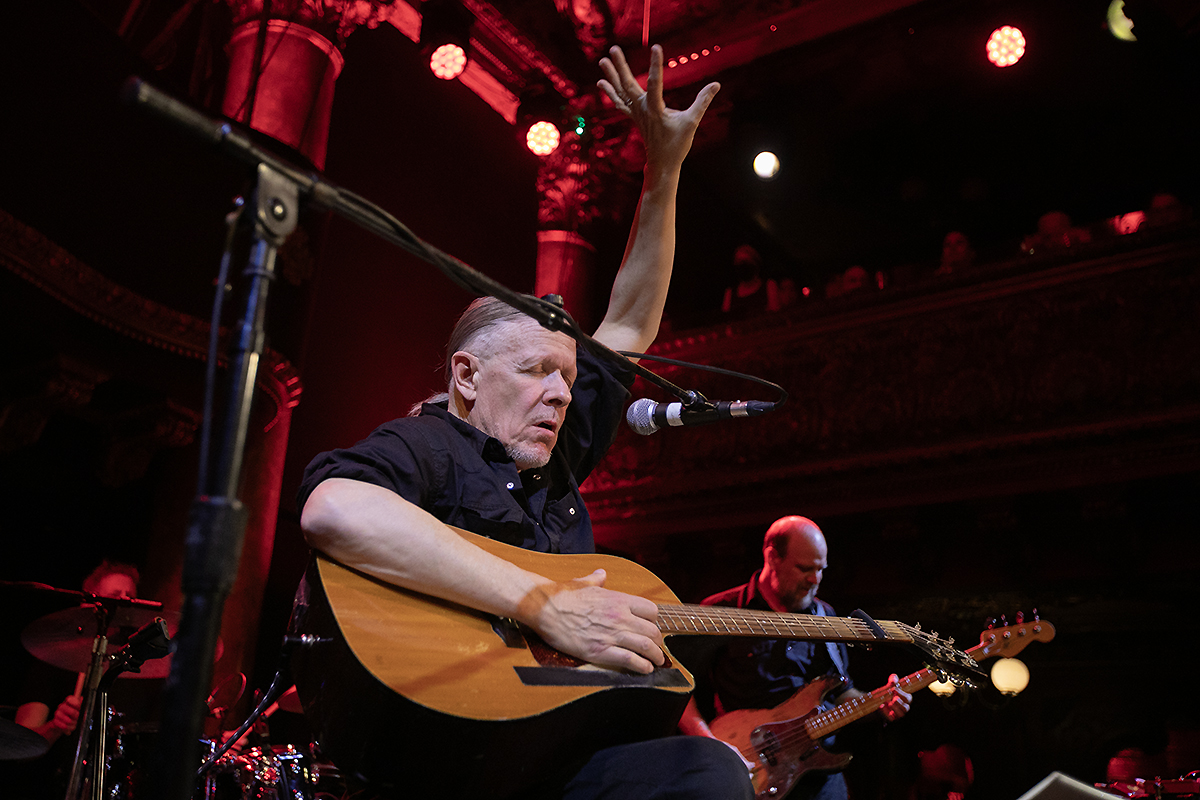 Just when it felt like it could not get any heavier, Gira would bring it all back down, only to start the process all over again on the next song.
Although a nine song setlist may seem rather brief, Swans played for well over 90 minutes, and highlights included "The Hanging Man," "No More of This," and "Cloud of Unknowing." By the time they closed the evening with "Birthing," it was clear that although their sound has changed as much as their personnel over the years, they are still just as much of a groundbreaking band as they were years ago, perhaps even more.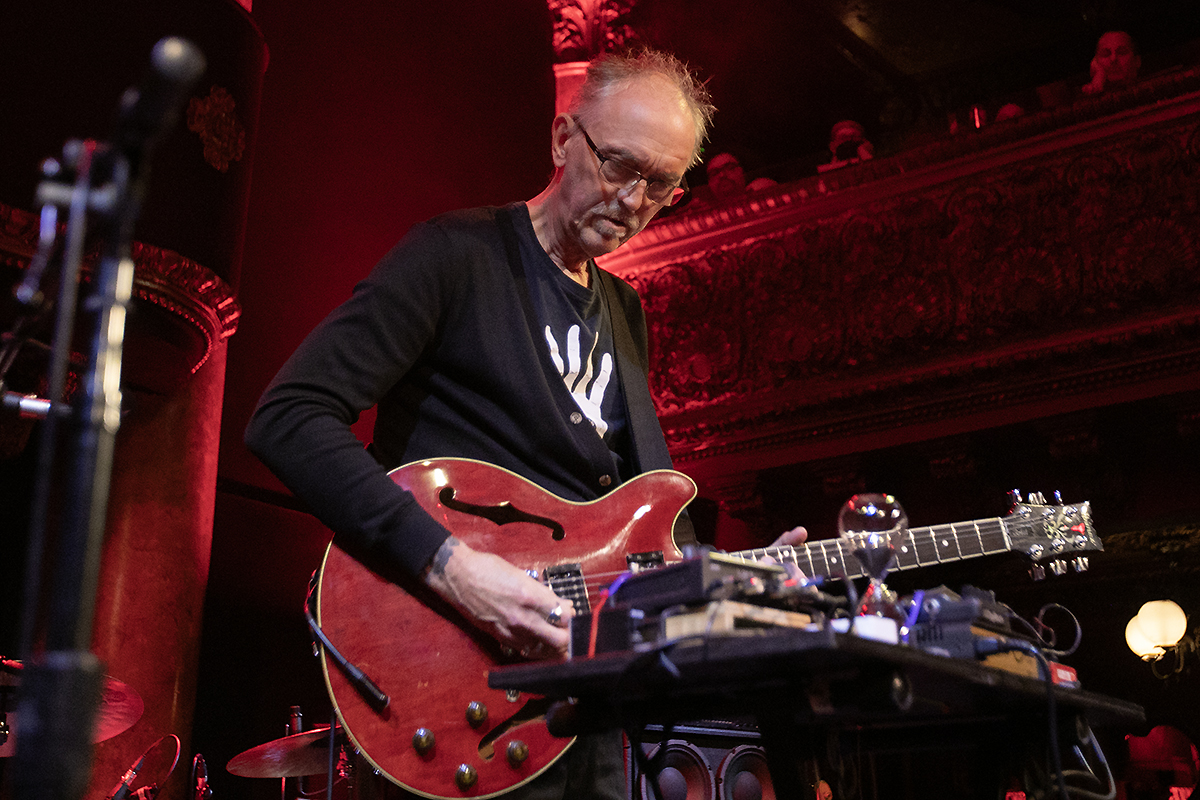 Opening the show on both nights was guitarist
Norman Westberg
, previous longtime guitarist for Swans. Westberg delivered an intense set himself, using his guitar and loop tracks to create a soundscape that proved to be the perfect introduction to the headliners. Links:
Swans
Norman Westberg