Sugar Pine Music Festival
Nevada Country Fairgrounds, Grass Valley
October 19 – October 22, 2023
Photos by Paul Piazza
The Sugar Pine Music Festival made an impressive debut at the Nevada County Fairgrounds in late October. The festival, formerly known as Hangtown Music Festival, ran for four days from Thursday through Sunday at the Grass Valley location. It was an excellent weekend campout filled with music, food, merriment and an excellent gathering of an assortment of beautifully convergent music festival communities.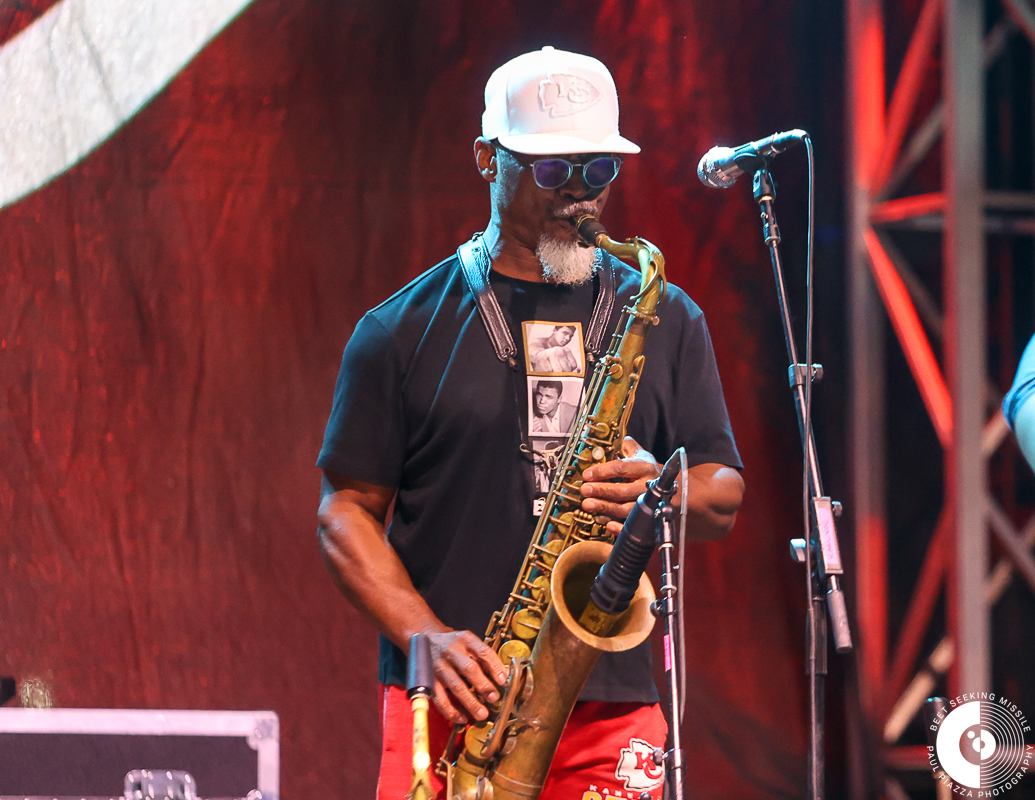 The headliners included the progressive Americana/Bluegrass fusion of the Dead Winter Carpenters, funk and jazz explorers Lettuce and the multi-talented Jennifer Hartswick, but perhaps the most anticipated set of them all was Karl Denson's Tiny Universe (KDTU) Beastie Boys Tribute featuring members Kyle McDonald, OG, and DeLa of Slightly Stoopid.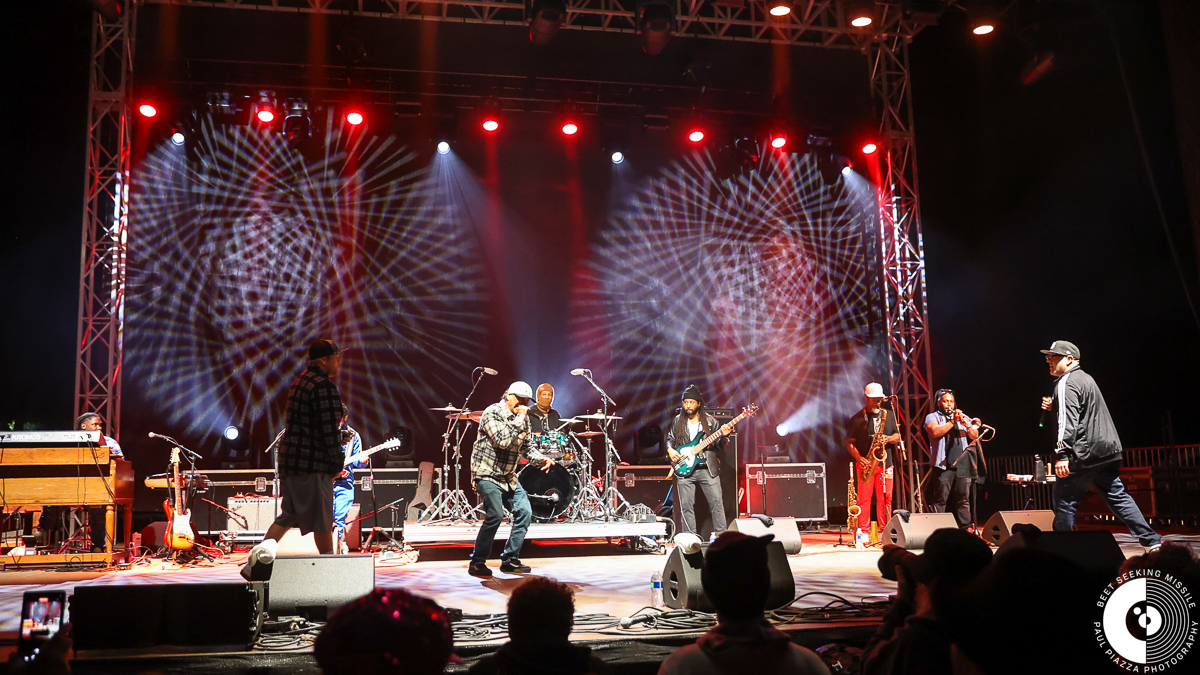 The Tiny Universe set was off the charts. The idea, which first made the rounds a little over ten years ago and was performed at the inaugural Hangtown Halloween Ball in Placerville, was due for a revival and boy did it get one. Denson, who has collaborated with his fellow San Diego residents in Slightly Stoopid on a number of occasions, and all of the participants involved, really knew how to bring it. After a few original tunes by the band, they jumped into the Beastie instrumental "B For My Name" before the stop-go honk of Karl Denson's tenor sax announced the beginning of "Brass Monkey" and the three vocalists bounded onto the stage. After a few more early classics, the vocalists departed and the band played another great instrumental, "Suco de Tangerina."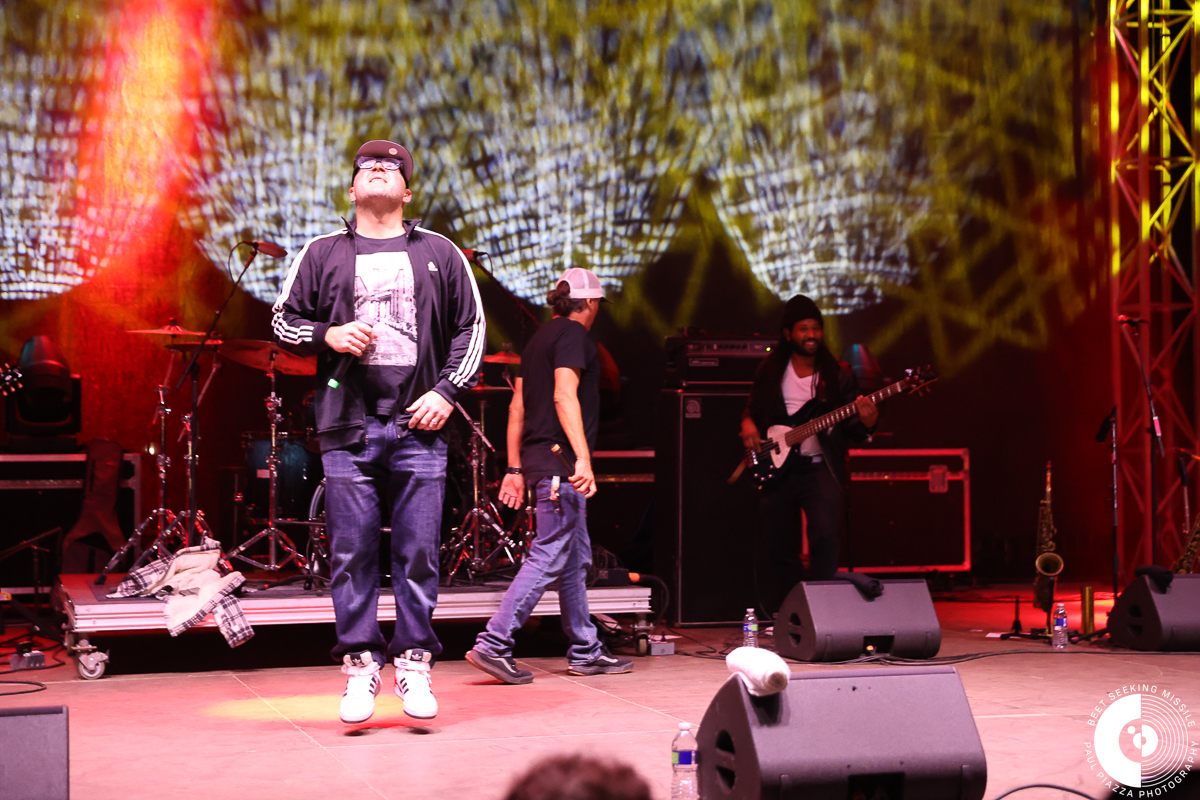 This was followed by Denson strapping on a guitar for "Sabotage" followed by an elevated version of "Root Down," the great Jimmy Smith sampled tune by the Beastie Boys. The band broke into another Beastie  instrumental called "Pow" before  the return of the trio for a rousing "Intergalactic." And then finally, Denson's flute looped us into a tour de force of a finale with "Sure Shot." It was a raucous, amazing set that will likely be remembered for another ten years.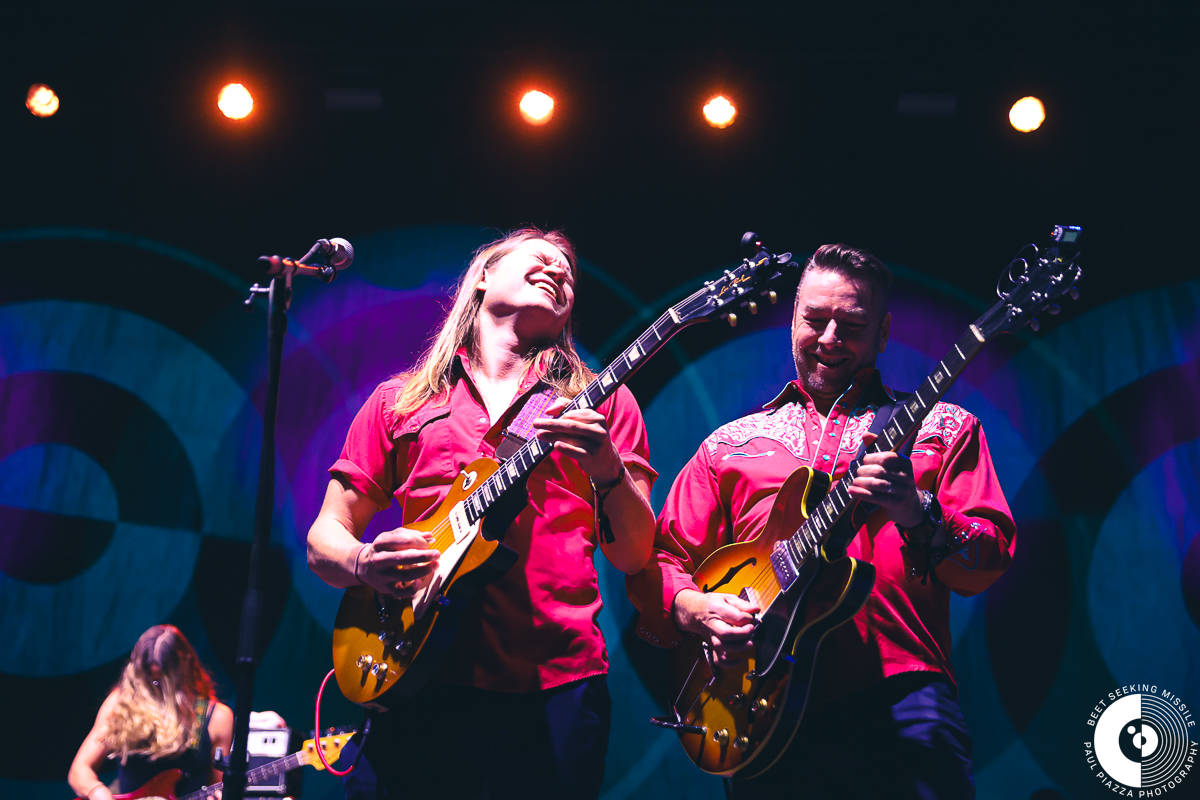 Another band that really impressed was on the previous evening's dance card. They were Eddie Roberts and the Lucky Strokes. Roberts, The New Mastersounds' guitarist, has a knack for leaning into individual talents and unique players. This is evidenced through his recruitment of Mississippi-based guitarist and vocalist, Shelby Kemp, who brings a Southern rock grit and candid songwriting to team up with the Tampa Bay-based Galbraith Sisters who possess a rhythm section chemistry only found within a family bloodline. Those three, along with the sophisticated guitar playing of Roberts and frequent keyboard collaborator Chris Spies created a new tour de force ensemble that makes listeners stop in their tracks. The versatile and fearless group out covers of Deep Purple's "Hush," Johnny Taylor's "Who's Makin' Love…," and the Faces "Stay with Me," along some excellent originals from the recent debut record.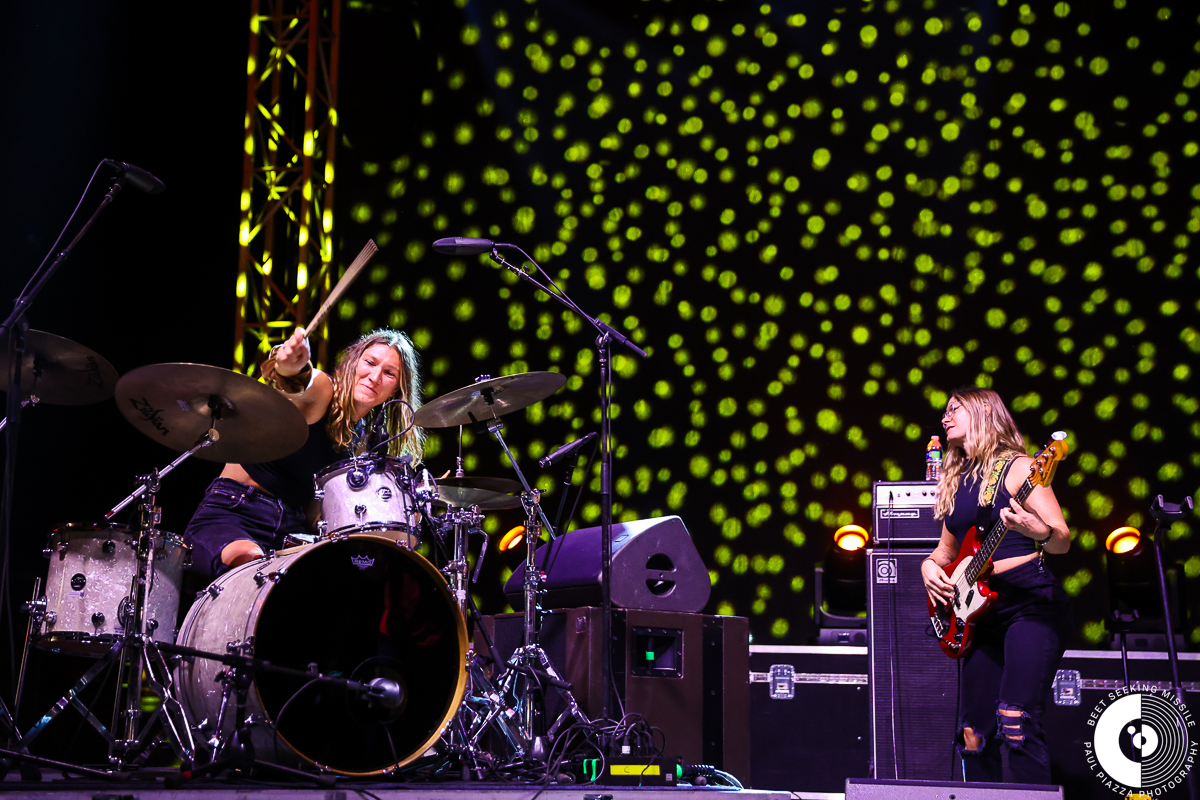 Naturally, other amazing talents abounded all weekend – Ron Artis II, Diggin' Dirt, and Caltucky all made a big impression.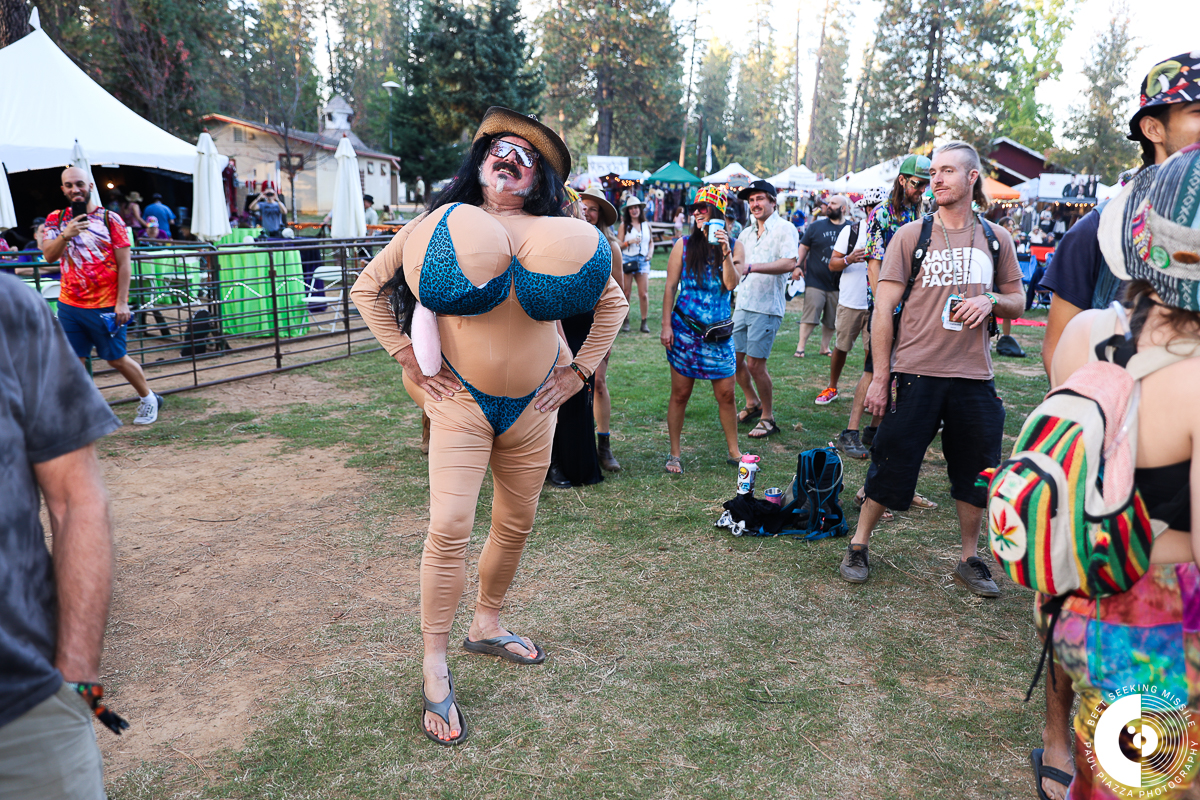 The festival's newer Grass Valley location, which hosts many large events like this, was a great space for camping. Many campers had unique halloween themes and decorations and ambience. There were plenty of revelers wearing costumes, which harkens back to the original Hangtown Halloween Ball days, and there was a theme for each day. There was Beach Party, SuperHeroes, Caturday, and Pajamas and Onesies.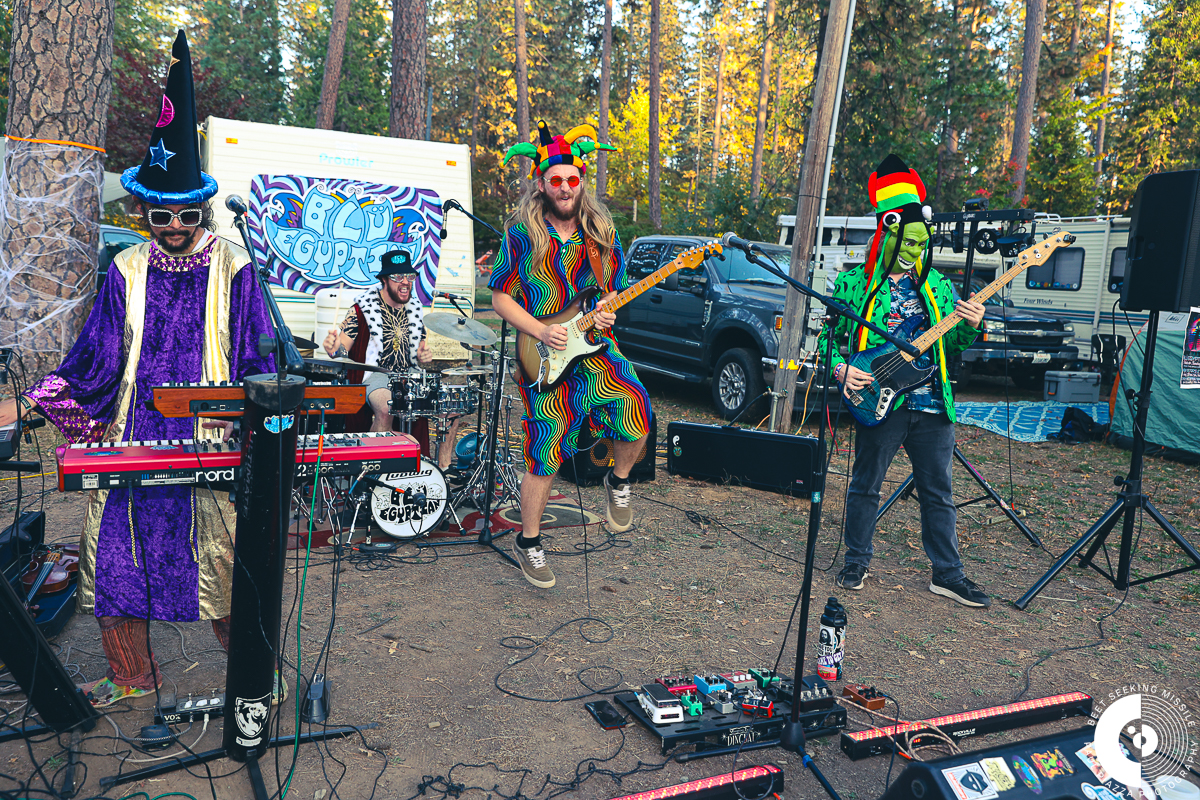 Beyond the festival in the campgrounds, there was also nonstop great music to be found. Many tribes could be found jamming acoustically in their camps and there was even a great young band from Chico, Blu Egyptian, who had a fully amped renegade stage happening at various intervals. Blue Egyptian impressed many with the variety of their repertoire and high energy of their performances.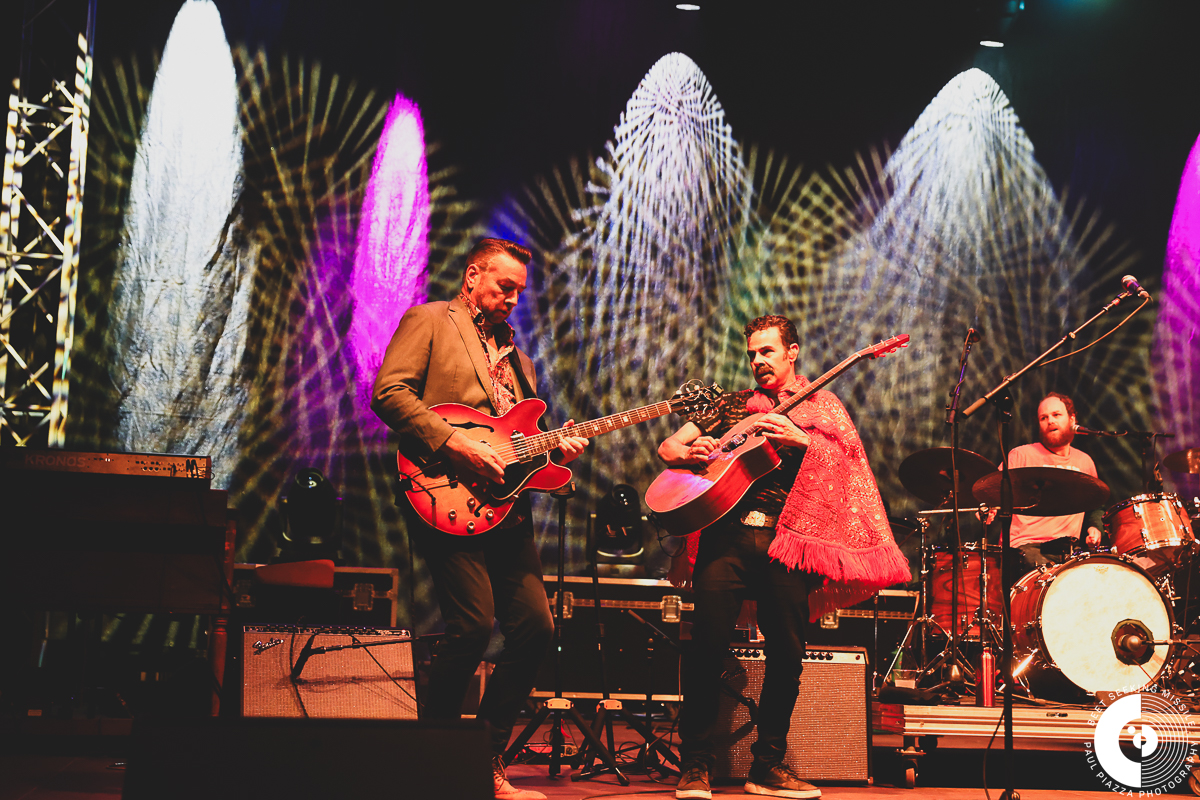 Back inside the gates, the music was almost nonstop, with two stages, where one would start when the other would stop. There were also three late-night shows. Among the many festival highlights (too many to list) included a pair of great sets by ALO, an appearance by the great Mike Campbell of the Heartbreakers as well as local favorites Broken Compass Bluegrass, who kicked off Sunday with a set in the rain. While the fairly steady rain may have dampened the surroundings on Sunday, it couldn't diminish the spirit of everyone who attended, because they were already talking about returning for the next one. Indeed, a great kickoff for this event.
Here's a slideshow with more photos of the Festival by Paul Piazza: