Claudio Simonetti's Goblin
Castro Theatre
October 27, 2023
Photos by Raymond Ahner
Claudio Simonetti's Goblin recently embarked on a 34-date US Tour, which sees the band performing the score to the 1985 horror film classic Demons, as well as a career spanning "best of" set. The film, directed by the iconic Italian horror movie director Lamerto Bava, scored by Simonetti, is being shown in its entirety at every date, with the band performing the score live. The tour recently pulled into the Castro Theatre in San Francisco and proved to be the perfect way to kick off the Halloween weekend festivities.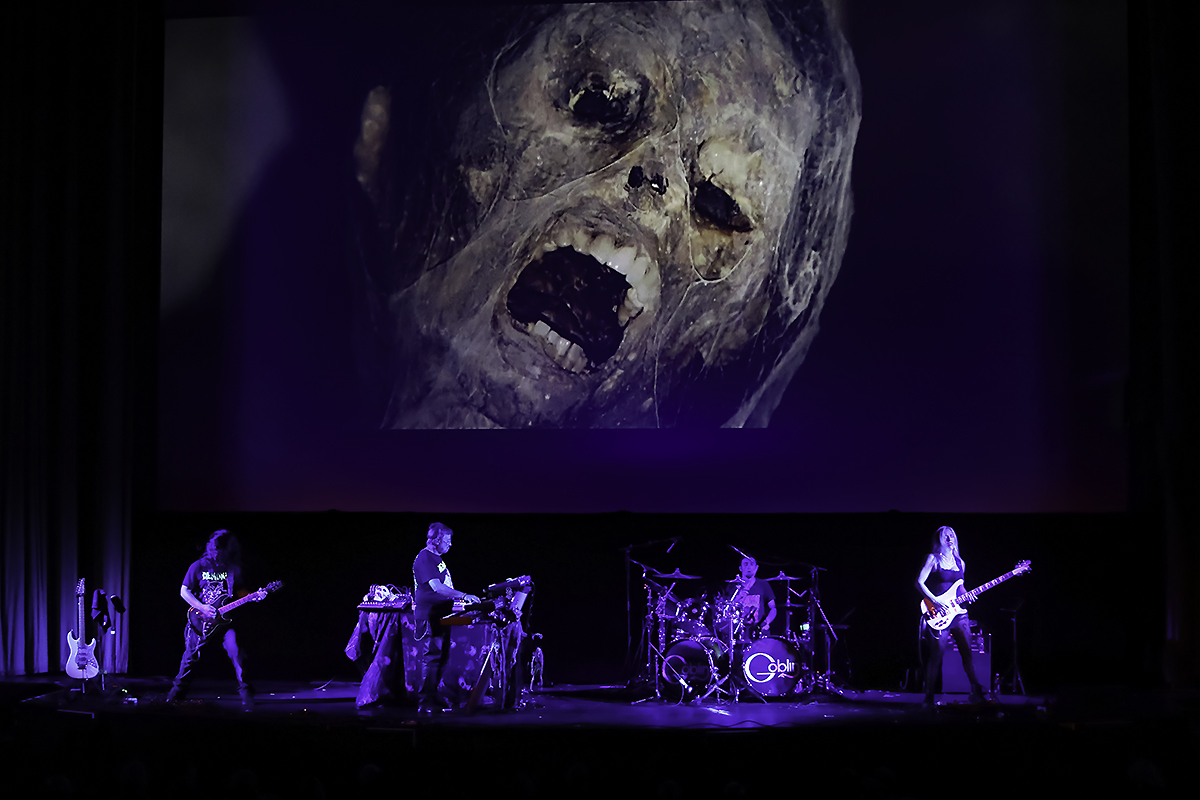 As the crowd (many dressed in costumes) filled the seats of the historic theatre, Claudio and his band walked on to the stage to a round of applause, and were ready to proceed. After a brief introduction of the film, the lights dimmed as the band took their places on stage as Demons played on the screen behind them. Simonetti took the lead behind his numerous keyboards and synthesizers, while guitarist Daniele Amador, bassist Cecilia Nappo, and drummer Federico Maragoni brought the score to life, adding a whole new dimension to the experience.
After the film almost every single person stayed in their seats, ready for the band to perform some of Claudio's most well known arrangements. Kicking off the set with "Cut and Run," both the band and the crowd clearly seemed to be enjoying themselves. Highlights from the extended set included "Zombi," "Tenebre," and of course, "Suspiria." Throw in a magnificent cover of John Carpenter's Halloween theme, as well as "Tubular Bells" from The Exorcist (Mike Oldfield), it turned out to be a very triumphant return to San Francisco for Simonetti, and the perfect way to ring in All Hallows' Eve.
Here's a slideshow with more photos of Goblin by Raymond Ahner: