Subhumans
Great American Music Hall
July 15, 2022
Photos by Raymond Ahner.
After postponing their 2020 West Coast tour for obvious reasons, seminal English anarcho punk band Subhumans finally hit U.S. shores earlier this month for 18 West Coast dates, including a tour opening sold out show at one of San Francisco's most iconic venues, the Great American Music Hall. The Bay Area punks were out in full force, and judging from the stage divers and the action in the pit, a good time was had by all.
As the lights dimmed and the band hit the stage, lead vocalist Dick Lucas immediately addressed the crowd, asking "Who here has had Covid, or should I say who here hasn't had Covid." From there the band put on a blistering 21-song setlist, highlighted by "Subvert," 'Zyklon-B-Movie," and, of course, "Mickey Mouse is Dead."  They were clearly amped up, with Dick pacing the stage while the band (Bruce Treasure on guitar, Phil Bryant on bass, and Trotsky on drums) churned out punk rock classic after classic. Joining the band on drums for "Apathy" was former U.K Subs and current Charger drummer Jason Willer, and it was the perfect way to wrap up their set.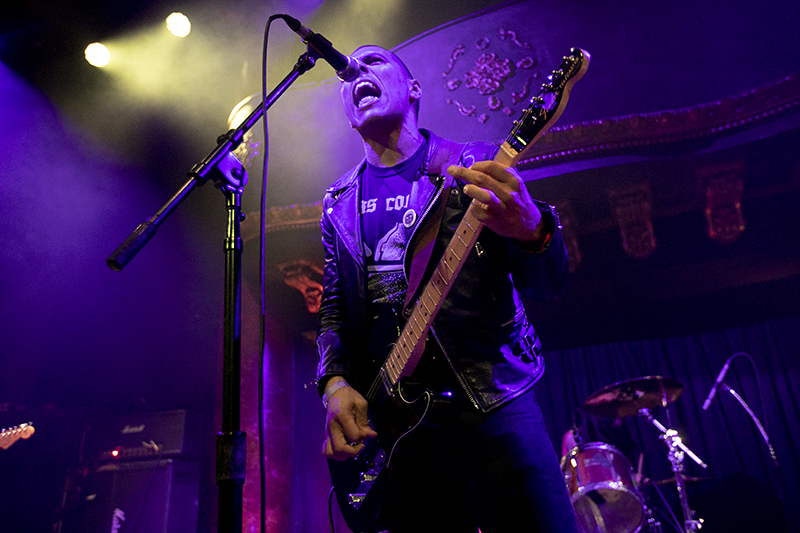 Supporting the Subhumans on this tour are Generación Suicida, a South-Central Los Angeles based punk band whose vocalist/guitar player Tony Abraca sang exclusively in Spanish. Their two minute Ramones inspired punk anthems were definitely a hit with all the punks in attendance, and they definitely got everyone going and ready for the headliners.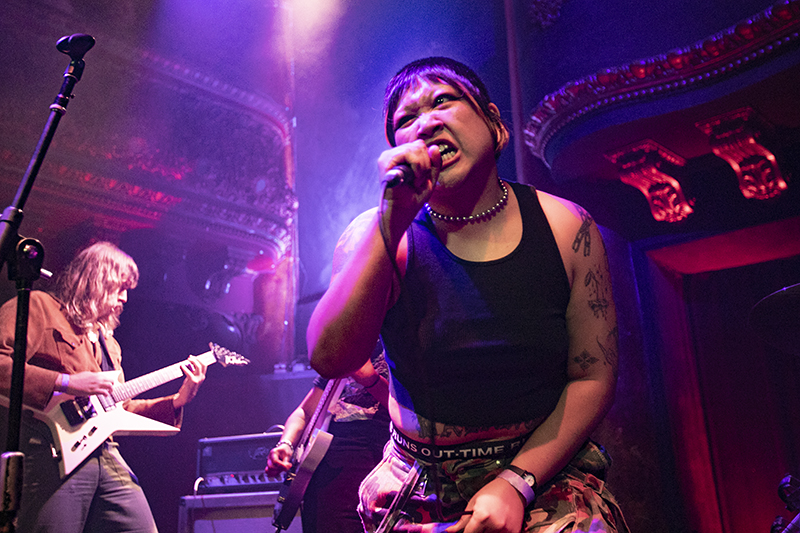 Opening the night was Bay Area band Kanta Kanta, a queer, anti-Imperialist assemblage with an aggressive hard, punky sound.
Here's a slideshow of more photos of all three bands by Raymond Ahner:
Links: