Red Hot Chili Peppers
Levi's Stadium
July 29, 2022
Photos by Raymond Ahner.
No matter when or where they play, one thing that is certain at a Red Hot Chili Peppers (RHCP) performance is that it will always be a colorful, high-energy party full of love riding high on a powerful blend of funk/thrash/alternative/punk rock electricity.
That is exactly what RHCP delivered when they recently showed up to Levi's Stadium to perform in the Bay Area for the first time since a late 2017 performance at the Bill Graham Civic to benefit North Bay Fire Relief.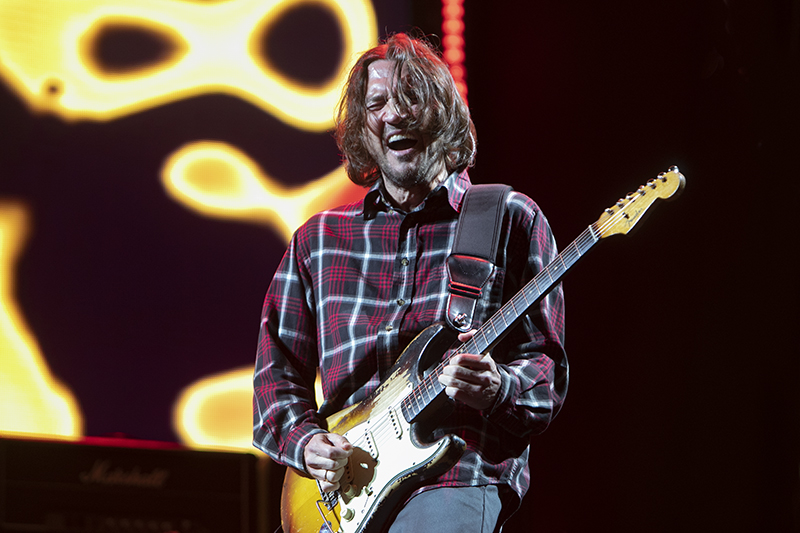 Speaking of fire (which sadly is again ravaging northern California), the Chili Peppers were en fuego from the start, opening with a heavy and incendiary instrumental jam. Held down by the frenetic tribal stomp of Chad Smith behind the drums and thick ferociously funkified waves of bass from Flea, RHCP welcomed back guitar savant John Frusciante to the fold before singer Anthony Kiedis joined them onstage.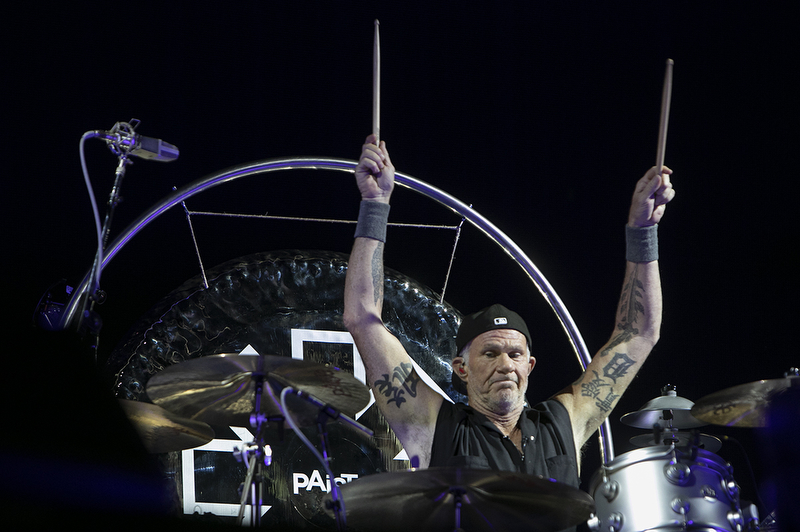 RHCP are world class regardless of who is handling 6-string duties, but it goes to another level with Frusciante adding his spice to the musical potion. Returning for his third stint with the band (caused by drug and personal issues over the years), Frusciante's tasteful experimental blues style is just so much more familiar and authentic to the RHCP sound than any of the very capable guitarists that were enlisted during his absence.
It was his guitar sound and song writing skills that helped propel the band's explosion out of the Hollywood underground to become an international success after the releases of 1989 masterpiece Mothers Milk, and the ground-breaking Blood Sugar Sex Magik (1992).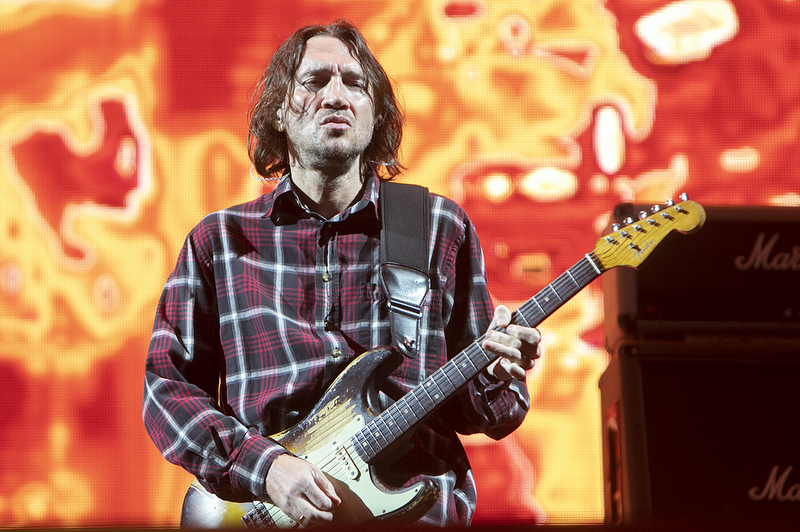 Frusciante's free, floating playing style seems to liberate the band to experiment and explore more in between their surgical musical strikes, adding a splash of Hendrix-inspired psychedelia to the mix. This was immediately seen as RHCP morphed from the opening jam to the opening song 'Can't Stop,' with Kiedis skipping onto the stage looking like a weirdo Freddie Mercury lookalike.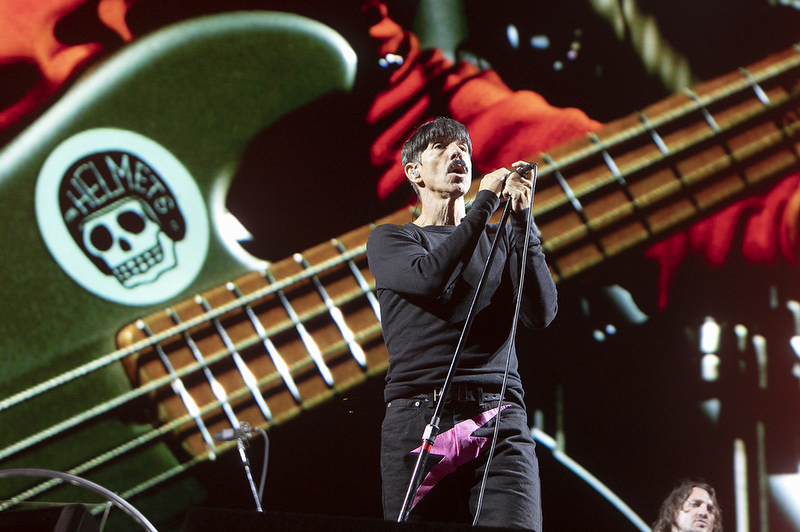 Though he is starting to look a bit like an ageing surfer, Kiedis (hard to believe that he and Flea are about to be 60) still comes with all of the spark and energy of his younger self. Sporting a long-sleeved black shirt (which came off until later in the set) and black shorts emblazoned with a pink lightning bolt, he jumped around and worked both sides of the stage tirelessly as the band ripped through 'Dani California' (Stadium Arcadium – 2006).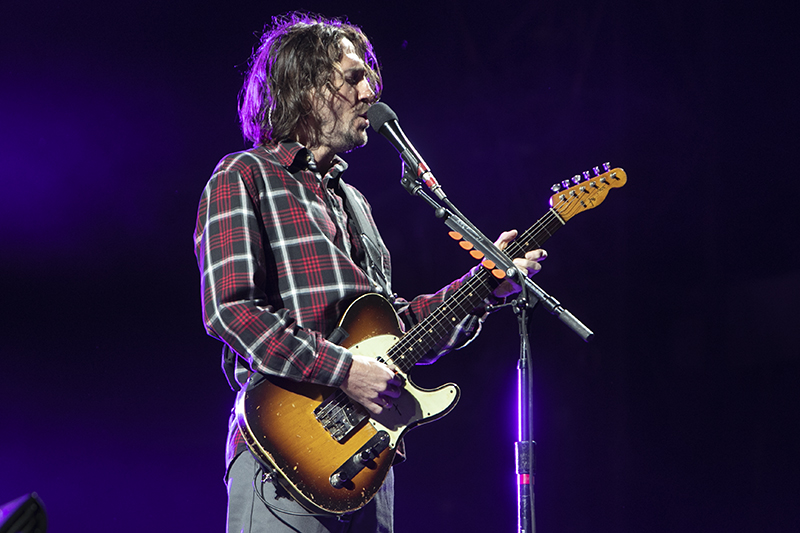 With each ensuing song, the multi-generational crowd got into more of a boisterous, beer-induced party stagger. RHCP reciprocated with the first performance of 'She's Only 18' (Stadium Arcadium) since 2017. This is where Frusciante simply went off…unfurling a wah-drenched guitar tone that rode the rails of Kiedis' vocals, and sent the crowd into overdrive.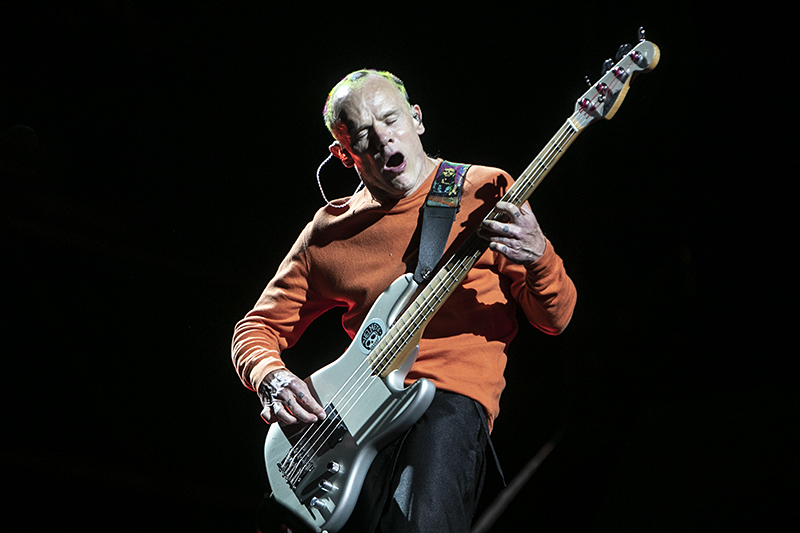 As the show rolled on, it became clearly evident that the Red Hot Chili Peppers have reached the rarified air of mega superstars such as the Rolling Stones and The Who. Though they have been a stadium level headline act for some time, the fact that they have stood the test of time of nearly forty years and carved out their own unmistakable sound and niche in the rock landscape has put them firmly in the pantheon of the all-time greats.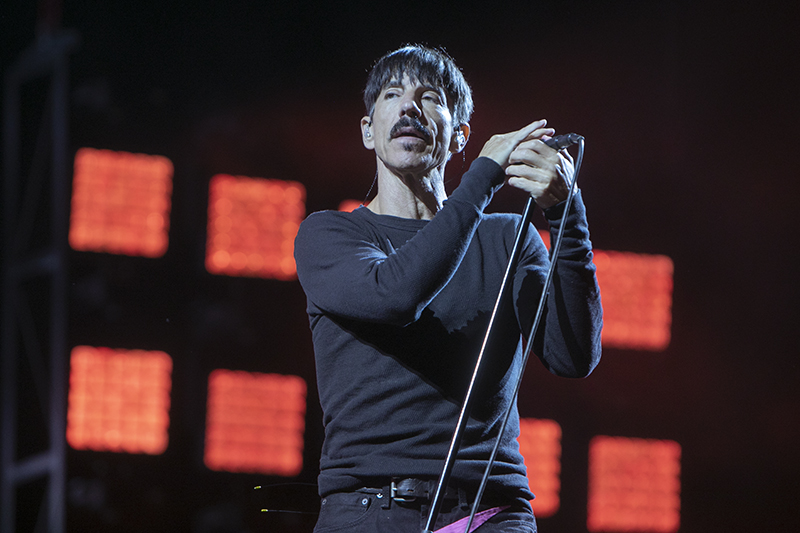 With all due respect to original guitarist Hillel Slovak (RIP), it is the re-emergence of Frusciante that has positioned RHCP to step up to fill the superstar void that exists since acts like David Bowie, Van Halen, and Prince no longer do. Now that he is weaving that familiar funk-rock bliss with Anthony, Flea, and Chad, a renaissance has started for the Chili Peppers and it is exciting to see and hear where it will go.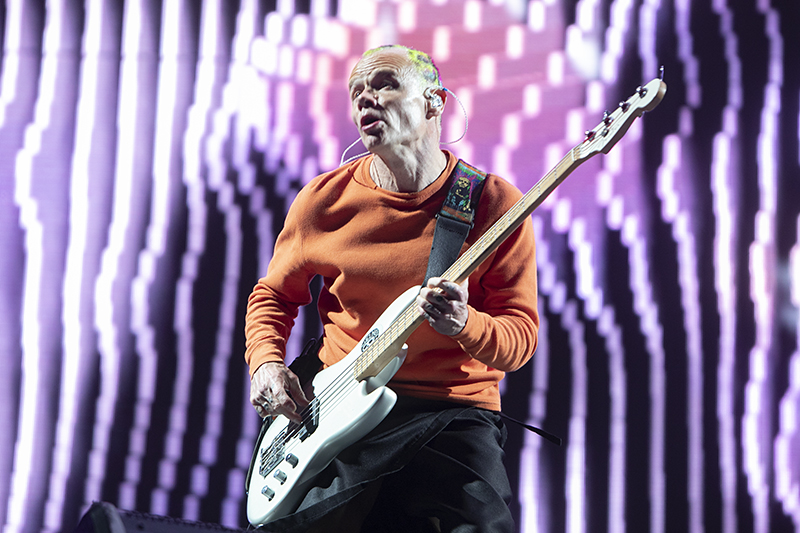 The indication, as seen by the recent Rick Rubin-produced release Unlimited Love (April 2022), and the fact the RHCP leaned more on the newer material than some of the old standbys ('Under the Bridge' was very noticeably not on the setlist) show that there is plenty of gas left in the tank for RHCP to road trip for quite some time.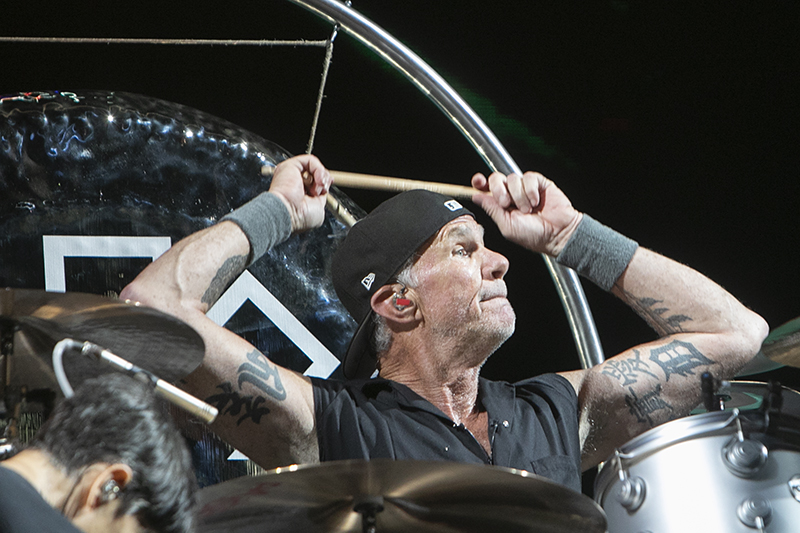 Something to watch out for later this year will be the Red Hot Chili Peppers' targeted October album drop of Return of The Dream Canteen (also produced by Rubin), which will be their 13th studio recording. This will likely be the most anticipated release of the remainder of the year, and from the way it sounds from Flea, should be epic as he proclaimed during the show, "We are deeply grateful and savoring every fucking nano-second of this."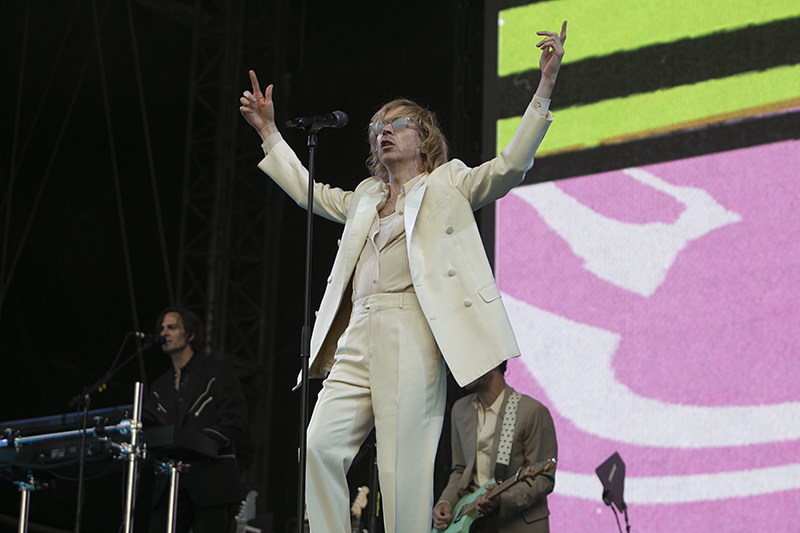 RHCP were not the only LA-based heavyweights on the bill on this perfect summer NorCal evening. Playing right before them was the incomparable musical genius of Beck. Levitating onto the stage to the opening beats of "Devil's Haircut" (Odelay – 1996), Beck was all business during his tight ~75-minute set, in the Bay Area twilight.
With an eclectic style that covers the gamut of altern-o-pop, funk, hip-hop, and rock, Beck bounced the arriving Levi's crowd, looking like Barry Manilow; strutting around in an eggshell white leisure suit.
Whether it was the breathy pop of 'Up All Night,' or the sunny day rock on 'Dreams,' Beck owned. Whether he turned up the heat with the trap beat hip-hop infused 'Wow' or spit mad rhymes on 'Loser' or 'Where It's At' (that pair closed his set), once again he owned.
But the height of his performance was his rendition of 'Debra,' on which he amazingly transformed his voice into a Prince-like falsetto crooning "I could step to you….with a fresh pack of gum…somehow I knew you were looking for some"….absolutely sick.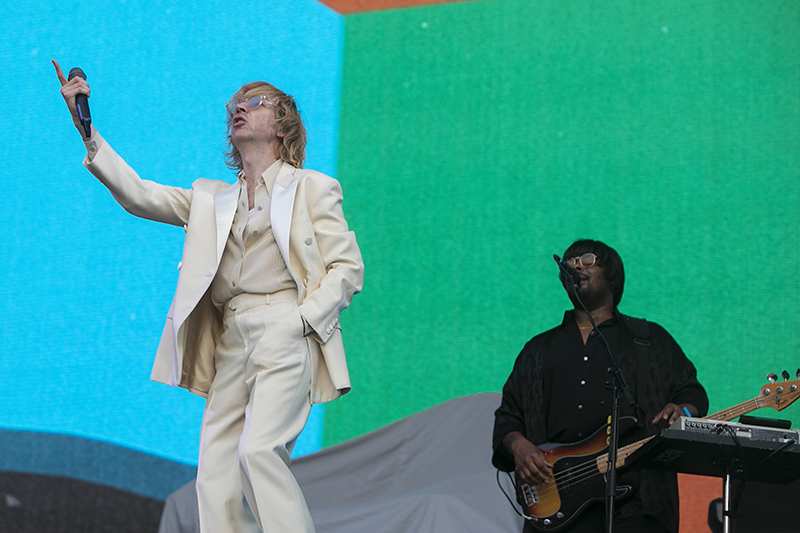 With the setting sun as a backdrop, he and his impressive band rocked the crowed perfectly. As they did so, there were many comments of "I forgot he did this song…," over and over again.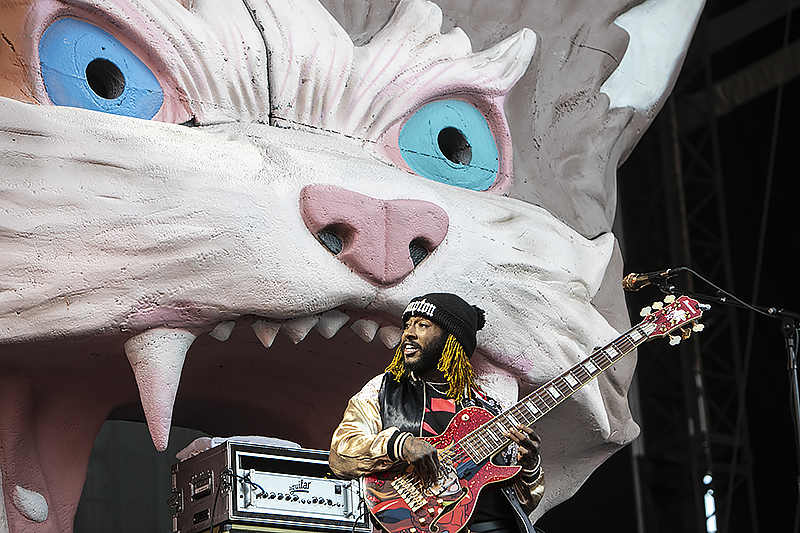 Opening the SoCal talent show evening was Thundercat (aka Stephen Lee Bruner). An uber talented singer/bass player. Coming out of the chute with the mellow gold progressive R&B of "Interstellar Love" his performance was short, sweet, and deserving of a closer look.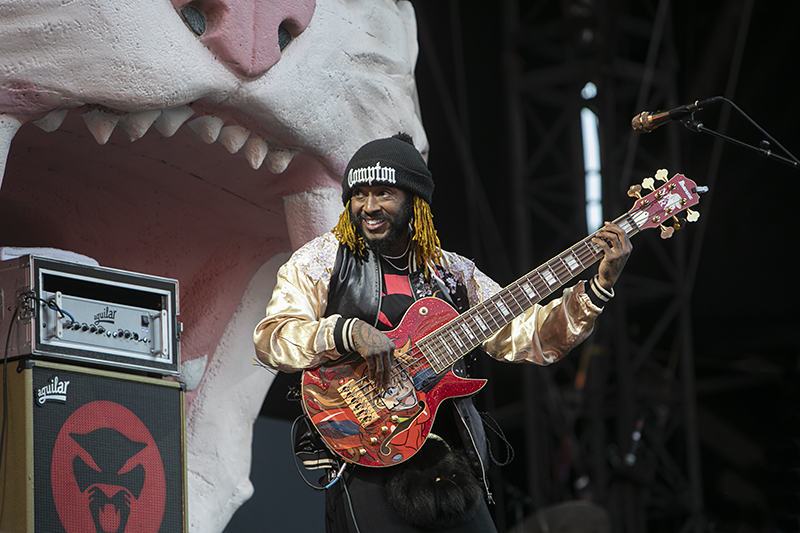 An absolute bass monster in the mold of Steely Dan's Walter Becker, Thundercat was as refreshing as a nice cold Chardonnay on a relaxing summer night.
Links: