Slowdive
The Warfield, San Francisco
October 16, 2023
Photos by Geoffrey Smith
I'm going to be honest with you: when I first heard Slowdive, I didn't know what to think. My introduction to the band was through an old friend, and he also introduced me to similar bands like Cocteau Twins, My Bloody Valentine, Ride, and Loop. But at the time, Slowdive was one of the bands he showed me that fell by the wayside of my musical interests. It wasn't until their 2017 reunion and release of their excellent self-titled album that year that I realized the error of my ways. Unfortunately I missed them on that album's tour, but I wasn't about to let history repeat itself, and I was able to make it to the last show of their 2023 North American tour in support of this year's everything is alive.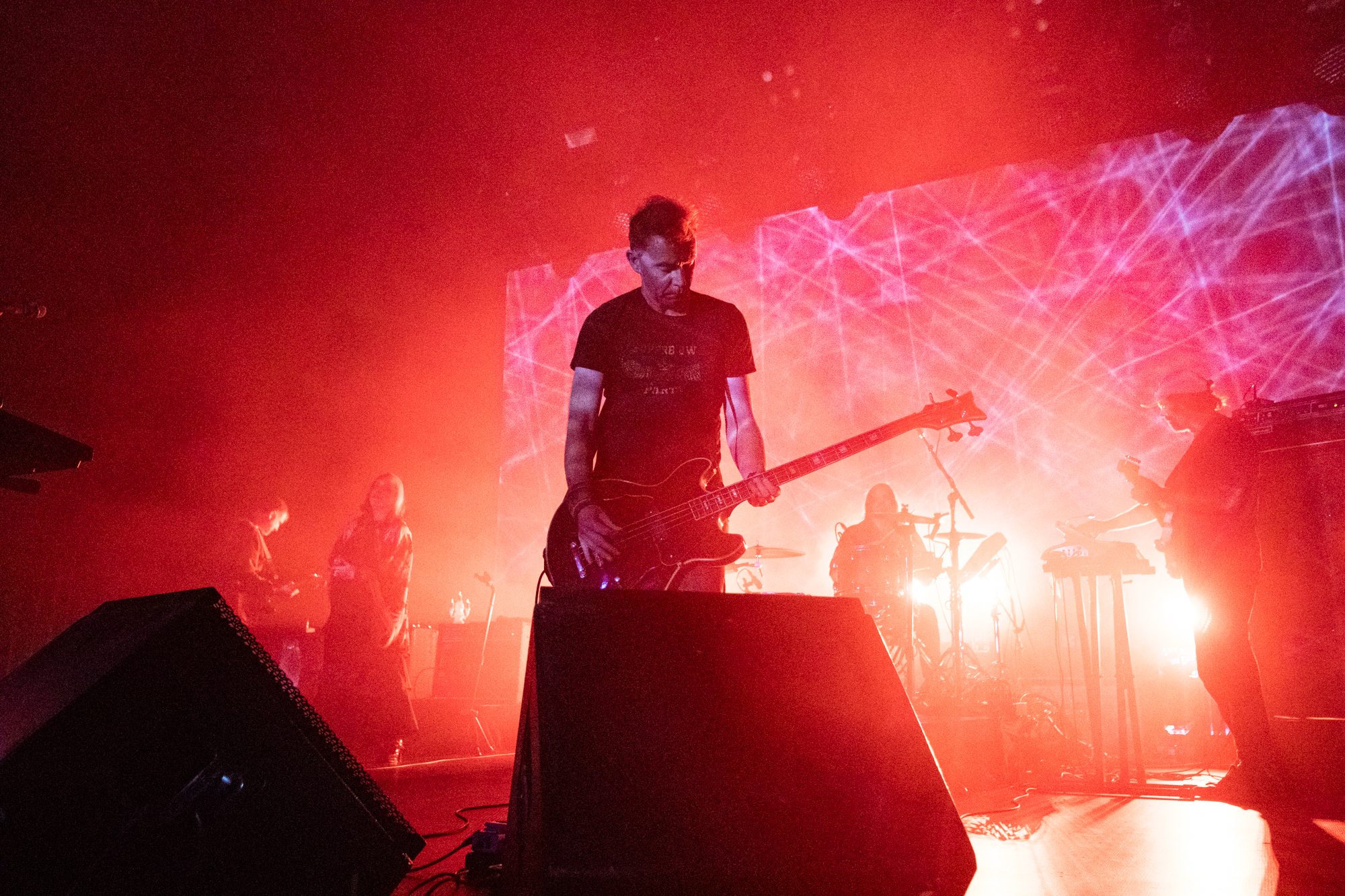 The band (featuring the classic line-up of Neil Halstead, Rachel Goswell, Christian Savill, Nick Chaplin, and Simon Scott) took to the stage to a rapturous applause. Neil took to a synthesizer near Simon's drum kit and began the electronic opening of "shanty," the album opener of everything is alive. The rest of the band soon joined in, with Rachel on a Roland keyboard at the front of the stage, Christian making delicious guitar noise, and Nick plucking out a constant bassline. The song, and the album as a whole, is proof of just how vital and impressive the band's music is, even decades on from their formation.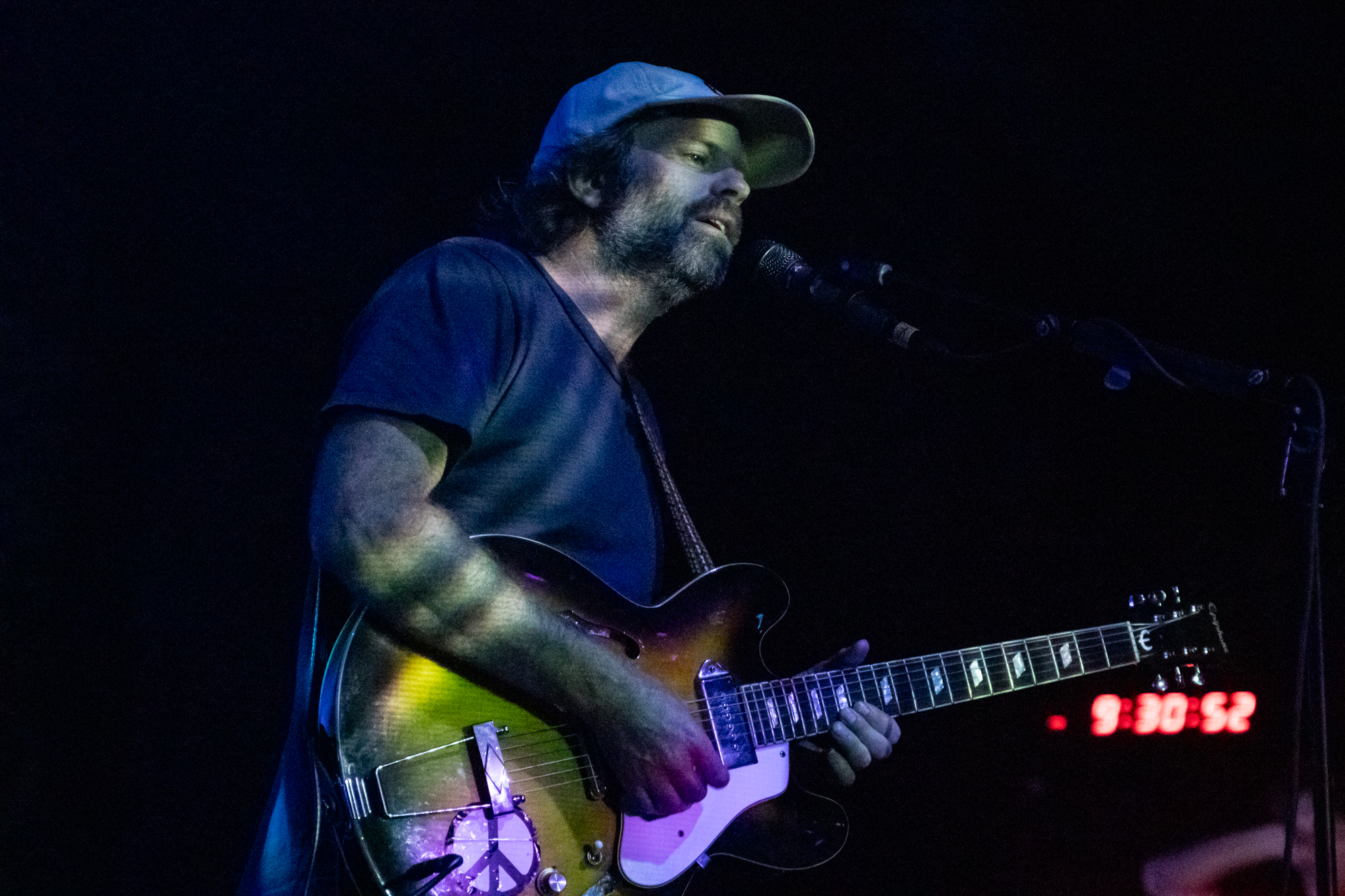 The next handful of songs saw the band going through every phase of their career, including the song "Sleep" from Christian's pre-Slowdive band Eternal. Something that became apparent from song-to-song was how enthusiastic the crowd was about every song the band was playing. It didn't matter if it was "Star Roving" from the self-titled album, "Crazy For You" from 1995's under-rated Pygmalion, or "Catch The Breeze" from their 1991 debut album Just For A Day; the audience was eating up every single haze-drenched song that the band played. Neil even gave a shout-out to a group of kids who were jumping and bouncing during every song.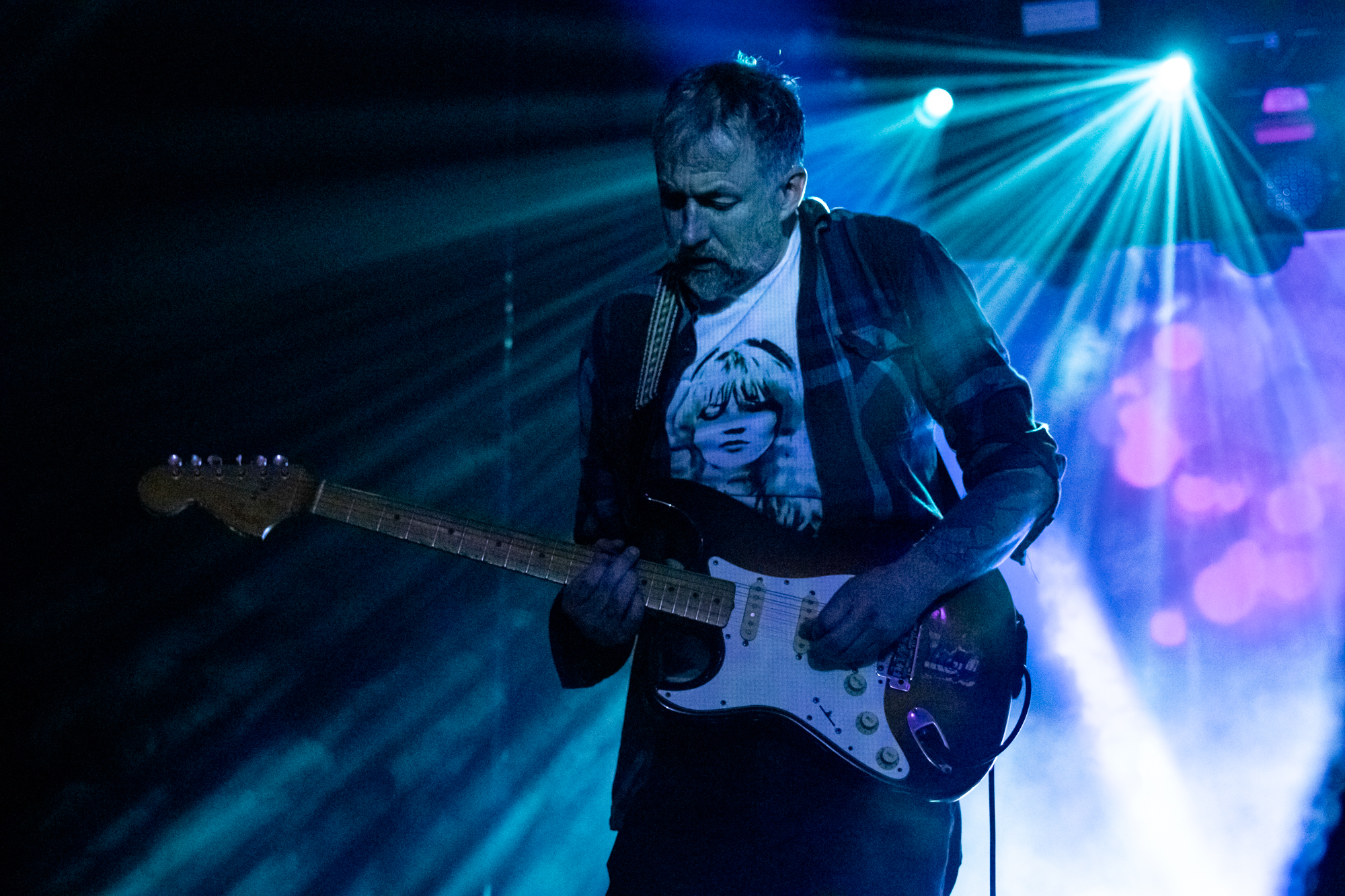 After playing one of my favorite songs by the band, "Sugar For The Pill," the band played the two songs that got the biggest reactions of the evening. First was "Alison," the opening song from the band's classic 1993 album Souvlaki. As Neil and Rachel sang "Alison, I'm lost, Alison, I said we're sinking," the crowd sang along and hung on every word. Following that emotional rollercoaster was "When The Sun Hits," arguably one of the most iconic songs from the shoegaze and dream pop genres. One thing that the song perfectly showcases is that under all of the fuzzy reverbed chaotic guitars is that there's a song there, and a damn great one. When the full band came in and Neil and Rachel sang, "As the sun hits, she'll be waiting with her cool things and heaven," it felt like a transcendental experience.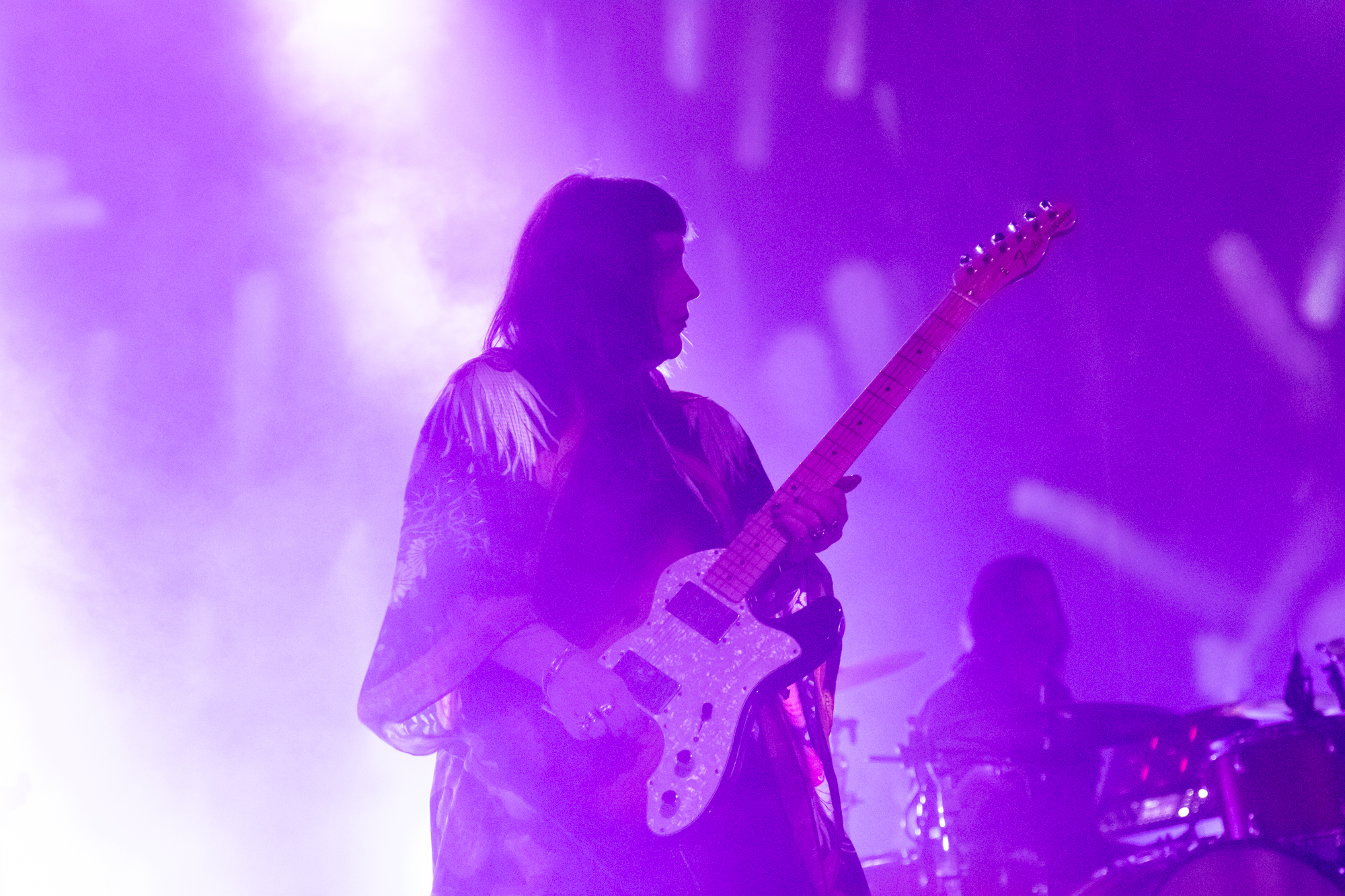 Looking around at the crowd before and during the set, I couldn't help but notice that most of the audience didn't even look like they were old enough to vote yet. This was obviously a lot of people's first shows, or one of their first shows, which is a testament to the timelessness of the music that Slowdive has made throughout their career. The way that I look at it is that if you're 17 or 18 and going to see a band like Slowdive, you're already cooler than I was at that age.
The band's encore put an emphasis on their newest album and Souvlaki, with this year's perfect instrumental "prayer remembered" being played first. The atmospheric slow-burner soon gave way to "Dagger," the stripped-back closer from the band's 1993 magnum opus. Neil sang, "You know I am your dagger, you know I am your wound," lyrics that (no pun intended) cut like a knife. Another song from everything is alive, the more up-tempo "the slab," followed, before the band closed with "40 Days." I stood there, taking in the band, all five of them powering on all cylinders. I looked at the audience, who were hanging on every word and taking in the textures of the music. And I was lucky to be there to witness all of it.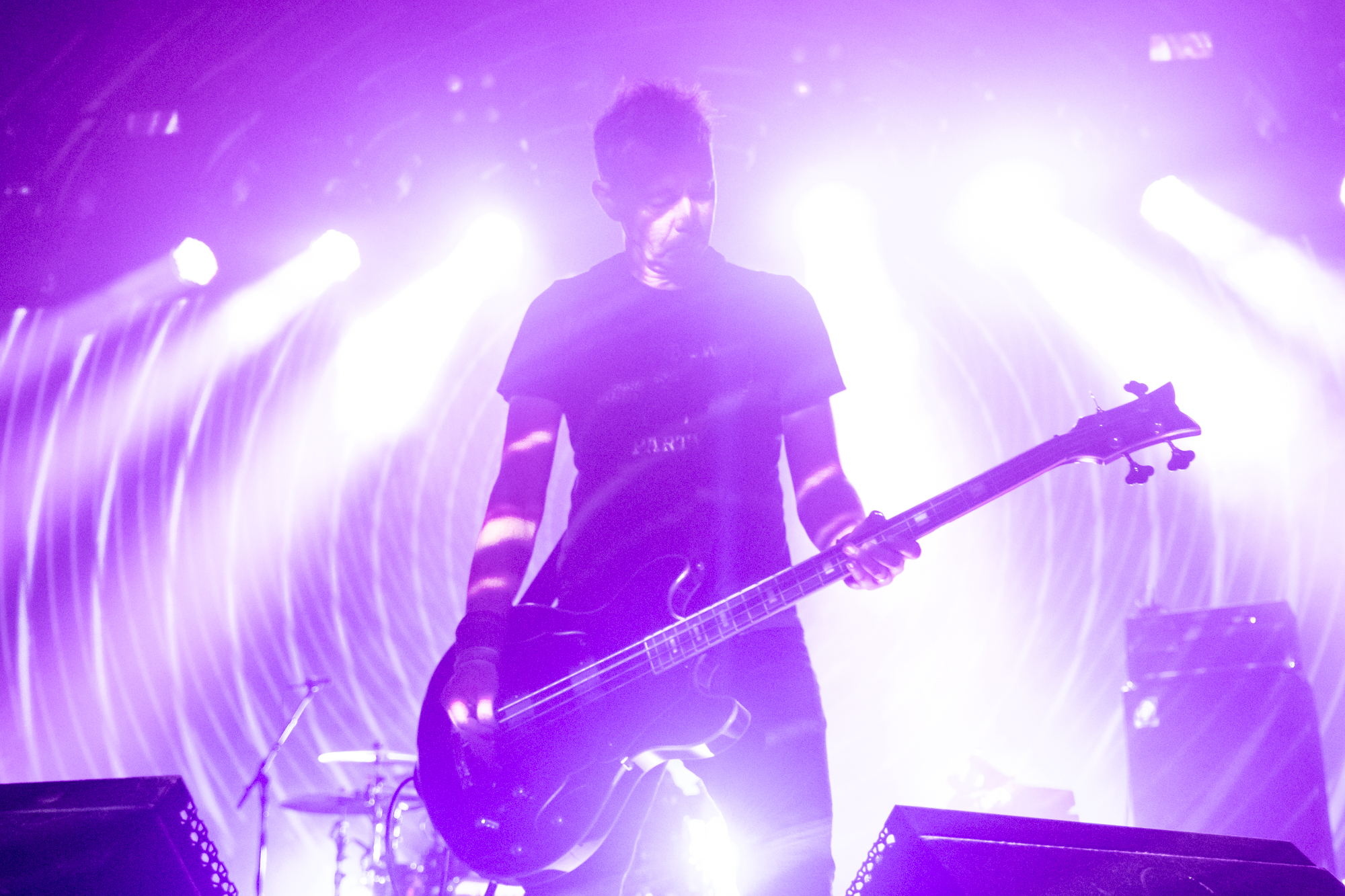 If there was going to be a Mount Rushmore constructed of dream pop/shoegaze bands, two bands are for sure going on it, and in my mind, the first is Slowdive. And then My Bloody Valentine, I guess. It's funny because for over a decade I've held the latter band in incredibly high regard, but now after seeing Slowdive, I feel like saying, "Kevin Shields who?" I don't use this word very often, but Slowdive put on a perfect show. There was a mixture of songs from every corner of the band's musical journey, and I can't wait to see them again.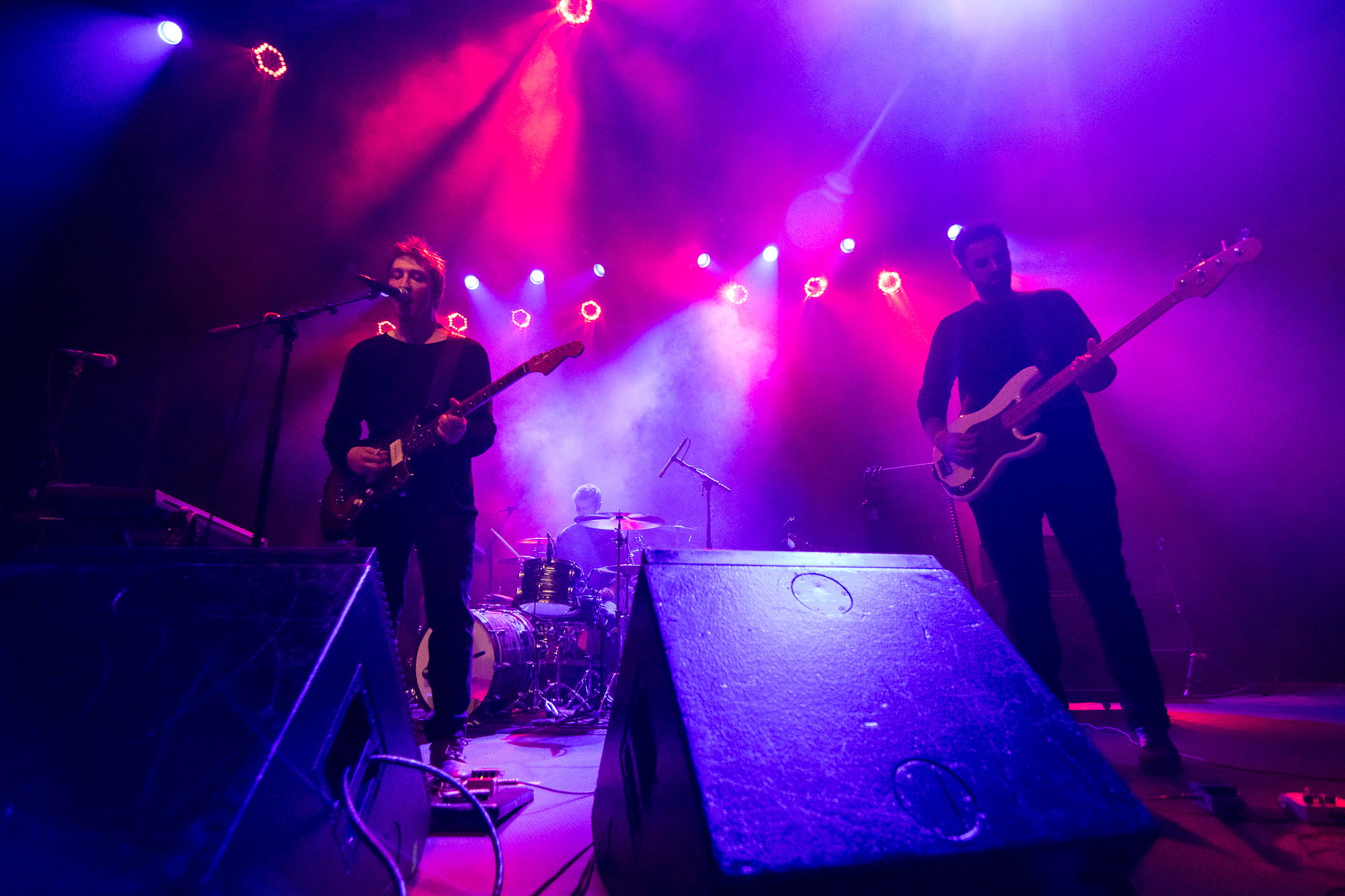 Opening the show was Sun Colony, a four-piece from Los Angeles. Obviously inspired by bands such as Slowdive, I also couldn't help but get a Primal Scream vibe from the band, especially from frontman Tommy Graf, who seems to have taken some notes from Bobby Gillespie. At one point, guitarist Derek Mabra told the crowd that they had been waiting their whole life to play with Slowdive, and I could tell that that was true. They said that they have a new album coming out that's taken four years to make, and if it sounds anything like their live show, I can't wait to hear it.
Links: