Acoustic-4-A-Cure
Fillmore Auditorium
May 15, 2019
Photos by Raymond Ahner
Now in its sixth year, the annual Sammy Hagar Acoustic-4 A-Cure once again took place at the legendary Fillmore Auditorium on May 15th, and as always, all proceeds will be donated to UCSF Benioff Children's Hospital for pediatric cancer research. Just like in years past, all egos were checked at the door, and there was nothing but smiles and an evening of spectacular music coming from the stage.
The evening kicked off with Nancy Wilson of Heart joining Hagar, bassist Michael Anthony, guitarist Joe Satriani, and drummer Jason Bonham for a cover of Pink Floyd's "Comfortably Numb."  From there it was a rotating cast of special guests, including longtime Doobie Brother Tom Johnston (and his daughter Laura) who belted out a handful of Doobie's classics, including "Long Train Runnin'."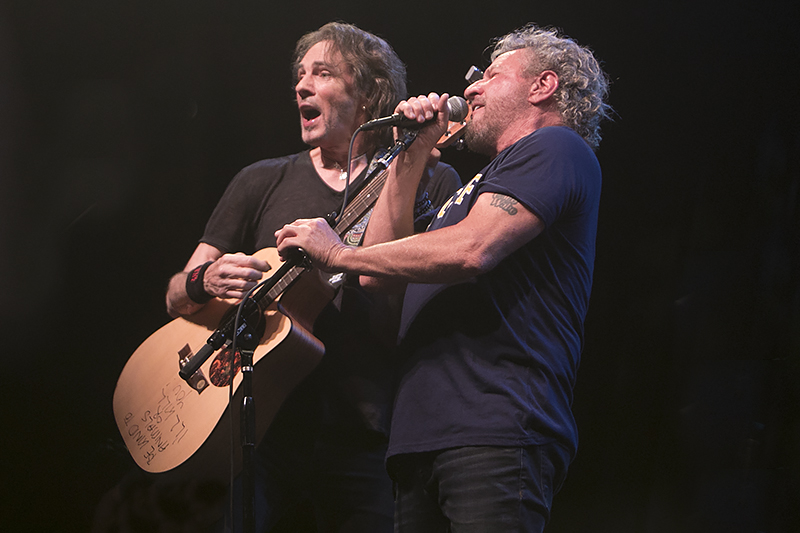 The evening was filled with highlights, but perhaps none more than Rick Springfield, who performed "Love Somebody," "Jessie's Girl," and "I've Done Everything For You" with Sammy Hagar, and then proceeded to smash his acoustic guitar on stage.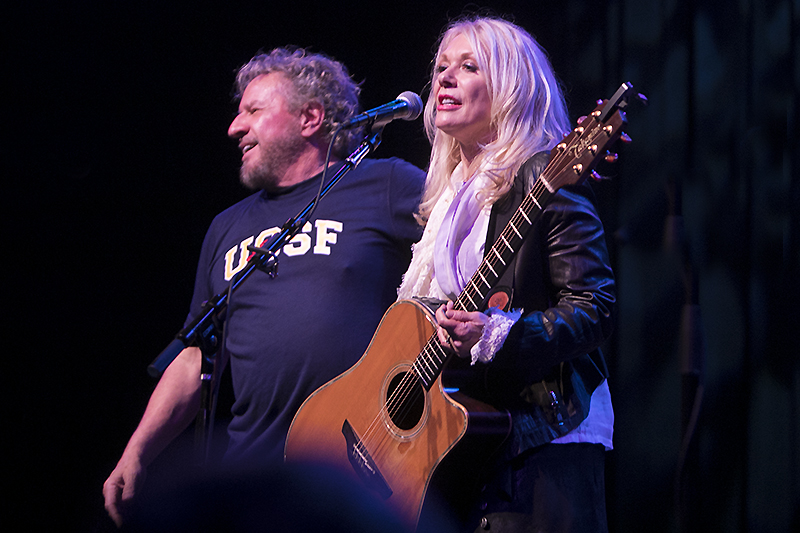 Nancy Wilson returned to the stage with Laura Wilson, and after an acoustic version of Heart's "These Dreams," she performed a mesmerizing cover of Simon and Garfunkel's "The Boxer."
Celebrity chef Guy Fieri was on hand to introduce Chad Kroeger of Nickelback, who himself delivered a great cover of Creedence Clearwater Revival's "Born on the Bayou."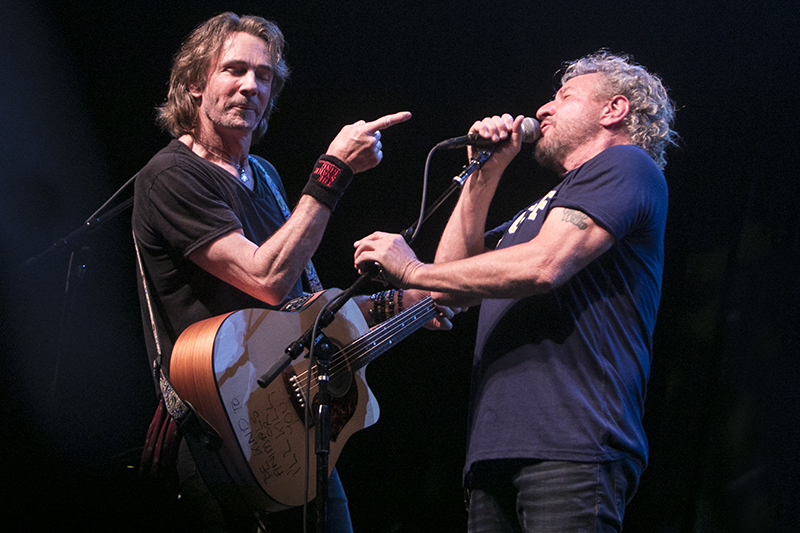 The evening wrapped up with Sammy and his new project The Circle, together with Anthony, Bonham, and guitarist Vic Johnson, and culminated with Nancy Wilson, Rick Springfield, Tom Johnston, and Joe Satriani joining them on stage for "Hey Hey (Without Greed.)"
It was yet another special evening of Sammy Hagar and his friends up on stage doing what they love to do for a good cause, and hopefully, the tradition continues.
Here's a slideshow with more photos from the Acoustic-4-A-Cure benefit by Raymond Ahner:
Find out more about Acoustic-4-A-Cure here.