Rock The Ship
USS Hornet, Alameda
October 19, 2019
Photos by Raymond Ahner
The seminal East Bay-based punk rock record label Pirates Press Records recently celebrated their 15-year anniversary by hosting a four-day, too-many-bands-to-mention run of shows. Highlighted by the Saturday six-band bill on the flight deck of the USS Hornet, the entire event was nothing short of a total success.
The day on the ship kicked off with Territories, followed by The Drowns, Monster Squad, Street Dogs, and the Subhumans, all of whom had the crowd dancing and smiling while in the circle pit. Without even a slight hint of ego or bravado, the overall vibe on the ship was one of punk rock friendship and community, which is just the way it should be.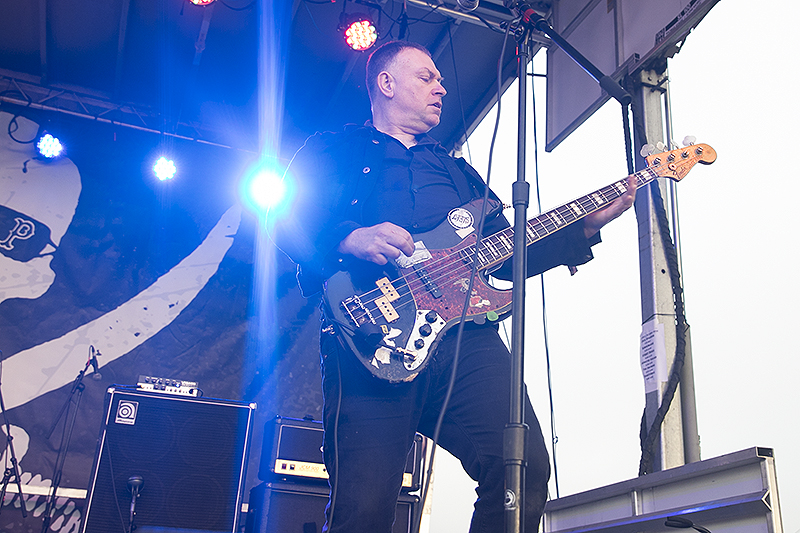 By the time the headliners, Cock Sparrer hit the stage, the flight deck packed with fans (who had come from all over the world) was singing along to every word. It was the perfect way to end the day.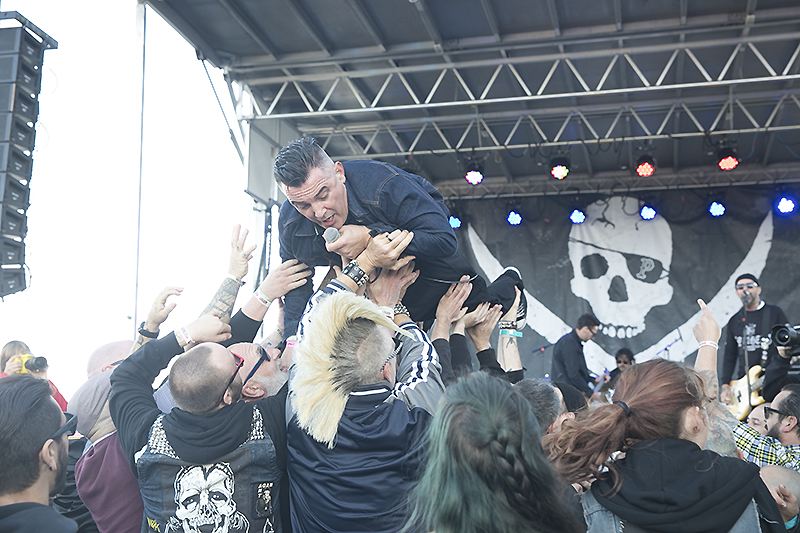 Pirates Press Records could not have done a better job throwing themselves (and the entire punk rock community) a party, and cheers to another fifteen years!
Here's a slideshow with a lot more photos of the event by Raymond Ahner:
Band Links: