Revivalists
Greek Theatre, Berkeley
September 13, 2019
Photos by Paul Piazza
The Revivalists have been on a tear over the last few years. After slugging it out on the Gulf Coast club circuit during the early part of this decade, they have steadily gained a rep as a must-see group with their fiery blend of rock and soul. They have proved that over and over again at festivals and clubs all over the nation and are now on their largest venue tour to date, which brought them to the Greek Theatre in Berkeley recently.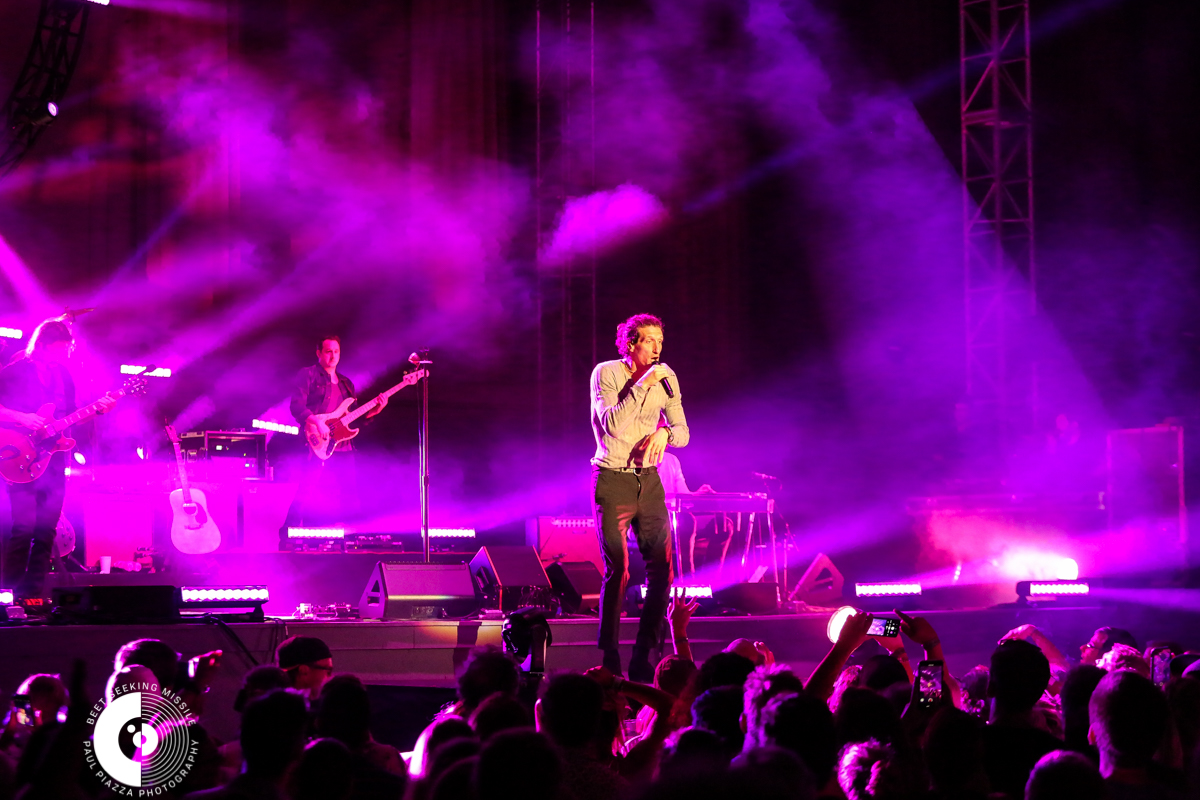 Along with their relentless touring, another big factor in their growth was the astounding chart performance and popularity of their sleeper hit, "Wish I Knew You," from the 2015 album Men against Mountains. After a bit over a year in circulation, the song began to blow up all over radio and streaming and now gets regular play in places as far flung as Athens, Greece.
For their headlining show at The Greek, the band brought all of the badass bravado that they've been known for in the East Bay on an unusually warm September night in Berkeley.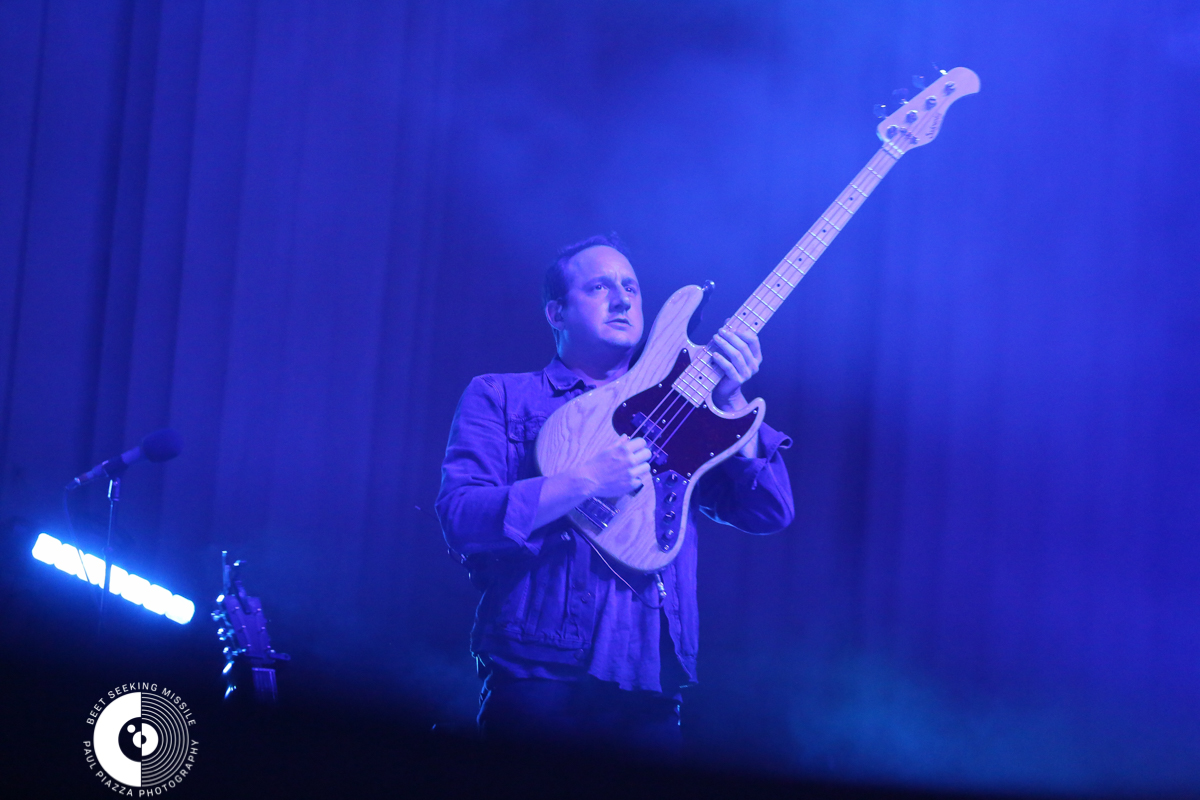 The group played a setlist that leaned heavily on new songs from their 2018 album Take Good Care along with classic cuts mixed in heavy near the middle and end. Their new material leans toward the inspirational/introspective pop side, with singalong choruses that stick in your head, as is the case with featured cuts like "All My Friends," or the "You and I," in which the "ohh oh, ohh, ohh, ohh whoa ohh oh" sticks with you.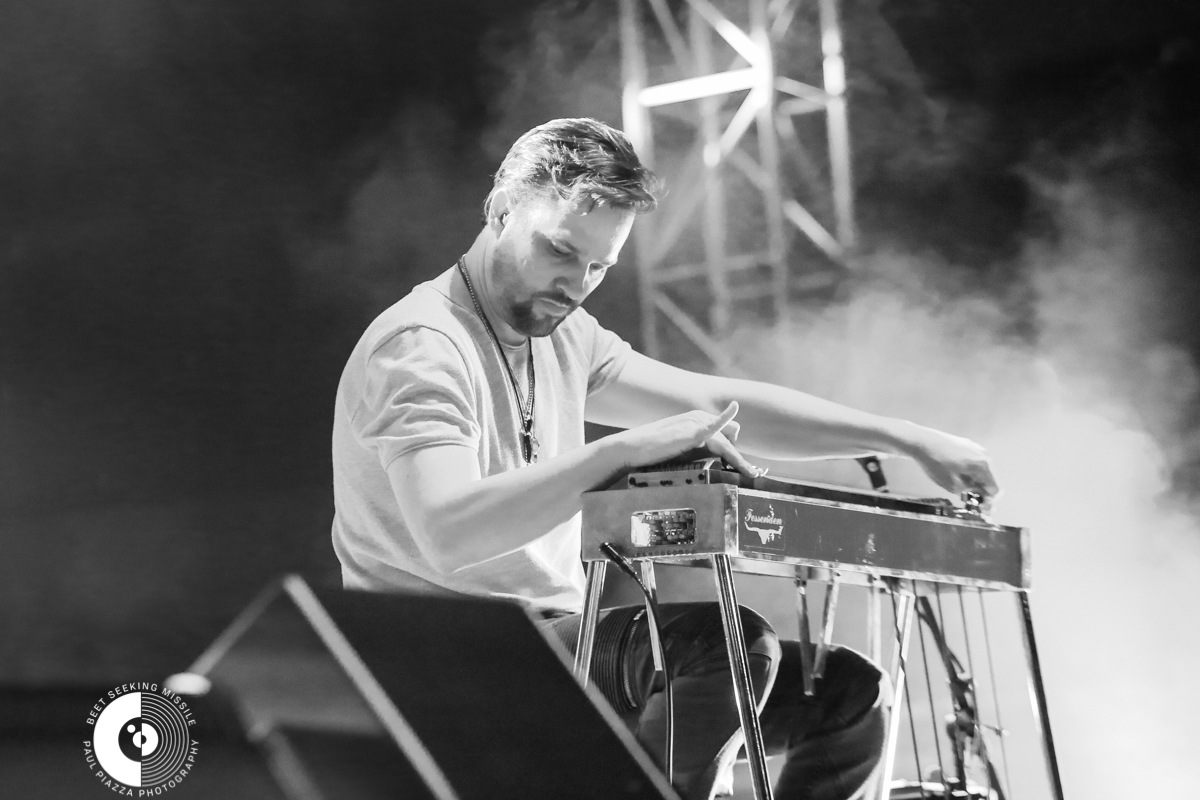 Lead singer/guitarist David Shaw made sure people participated fully during these tunes by exhorting the audience from an extended stage walkway that the band has been bringing along on tour for the past couple of years. Shaw has gained a reputation as a frontman who connects with the audience by engaging them with proximity. He gets right up in their space and draws them in. He's exceptionally good at this.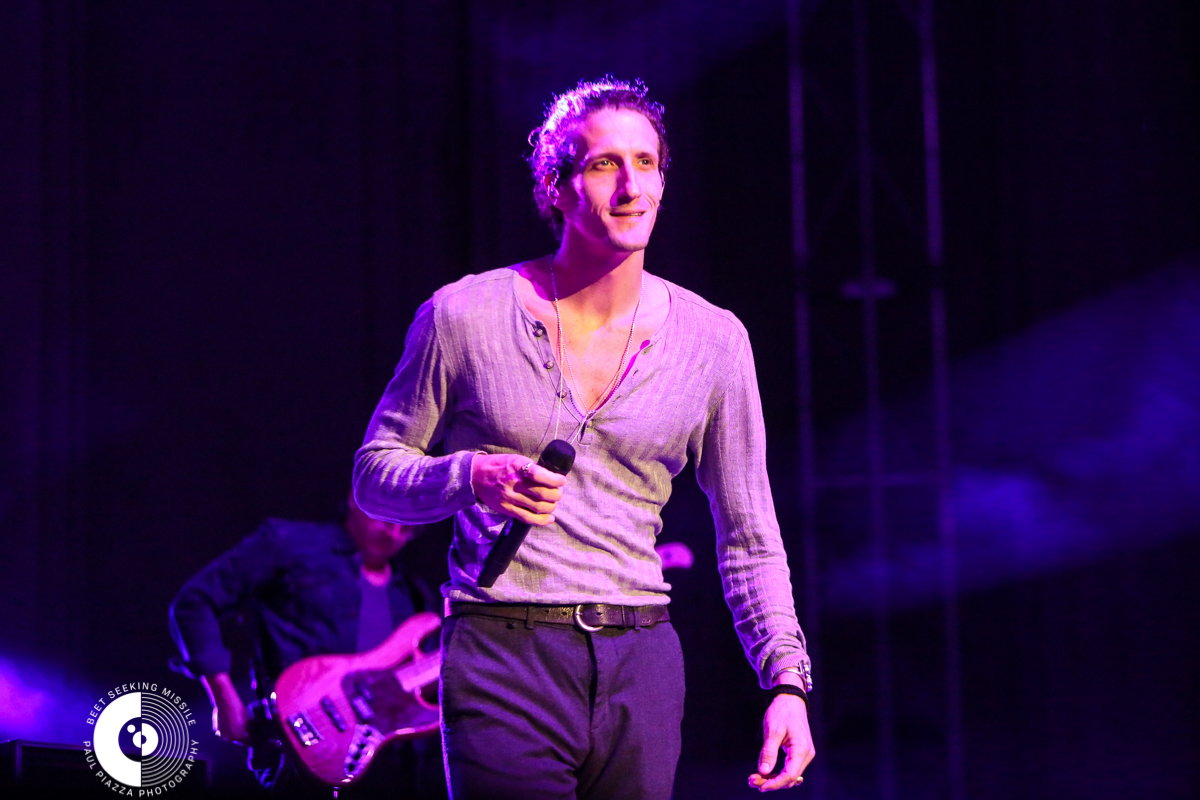 The rest of the band are a super-tight beast that has solidified even further after all of those Gulf Coast club nights (they did an average of about 150 shows a year for a few years straight). The majority of the lineup have been there since the beginning, but in 2017 the band brought in percussionist Paulett "PJ" Howard, who has added a new dimension to their sound. He plays on a kit next to the outstanding longtime drummer Andrew Campanelli, and their synergy is amazing to watch.
Also on fire this night were the frontline of saxophonist Rob Ingraham, guitarist Zack Feinberg, and pedal steel guitarist Ed Williams. Ingraham has long been a lightning rod of energy on the stage, bouncing around, singing backup vocals, and on this night stepping out to take a big solo on the walkway. Feinberg and Williams, anchored on either side of the stage, are subtly crafty with their skills, adding dynamic color to the music with their playing. Michael Girardot came out from behind the keyboards to play a fantastic trumpet solo on the runway and bassist George Gekas was rockin' hard all night.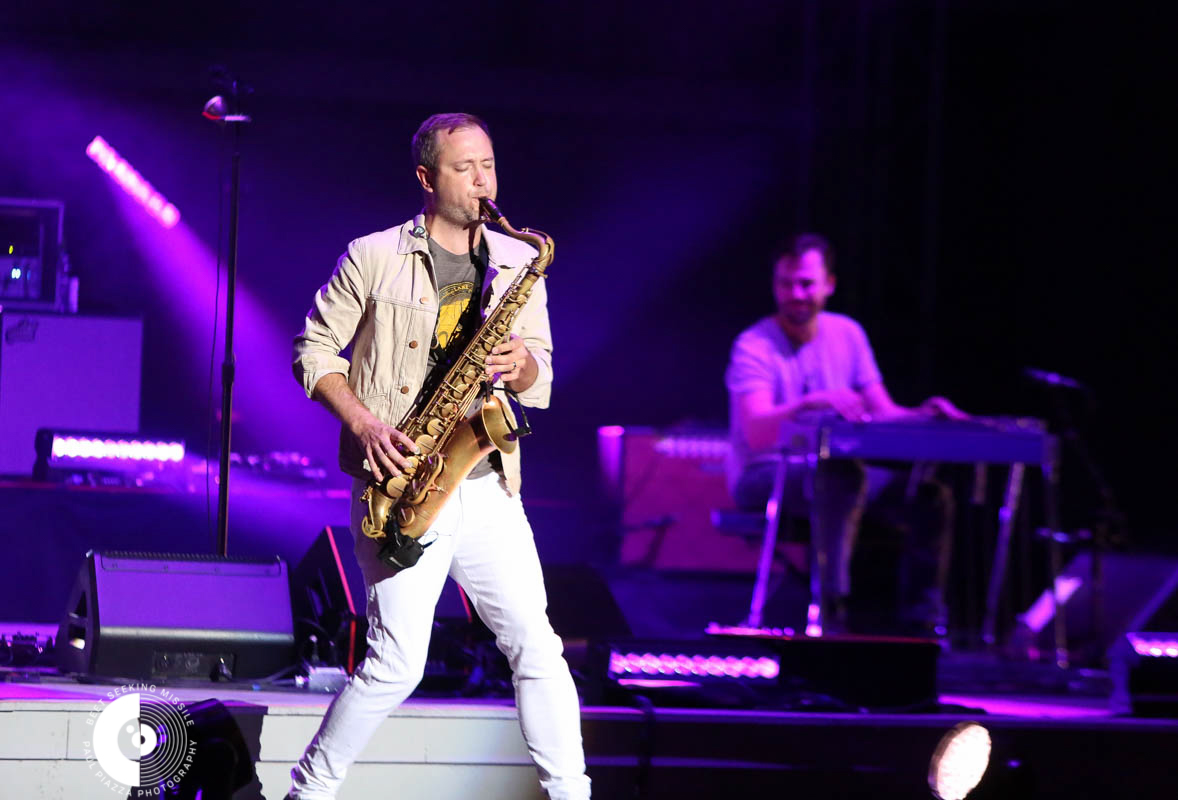 After ending their regular set with the song "Celebration," the band came out with a strong encore that began with the dark tune "Gold to Glass" from Men Against Mountains, which they followed by blowing everyone's minds with a great cover of The Who's "Eminence Front." They followed this up with "Wish I Knew You," which had the entire place singing.
After the leaving the stage, they returned for a second encore, playing one of their most defining early career numbers, "Soul Fight," which was a solid show ender.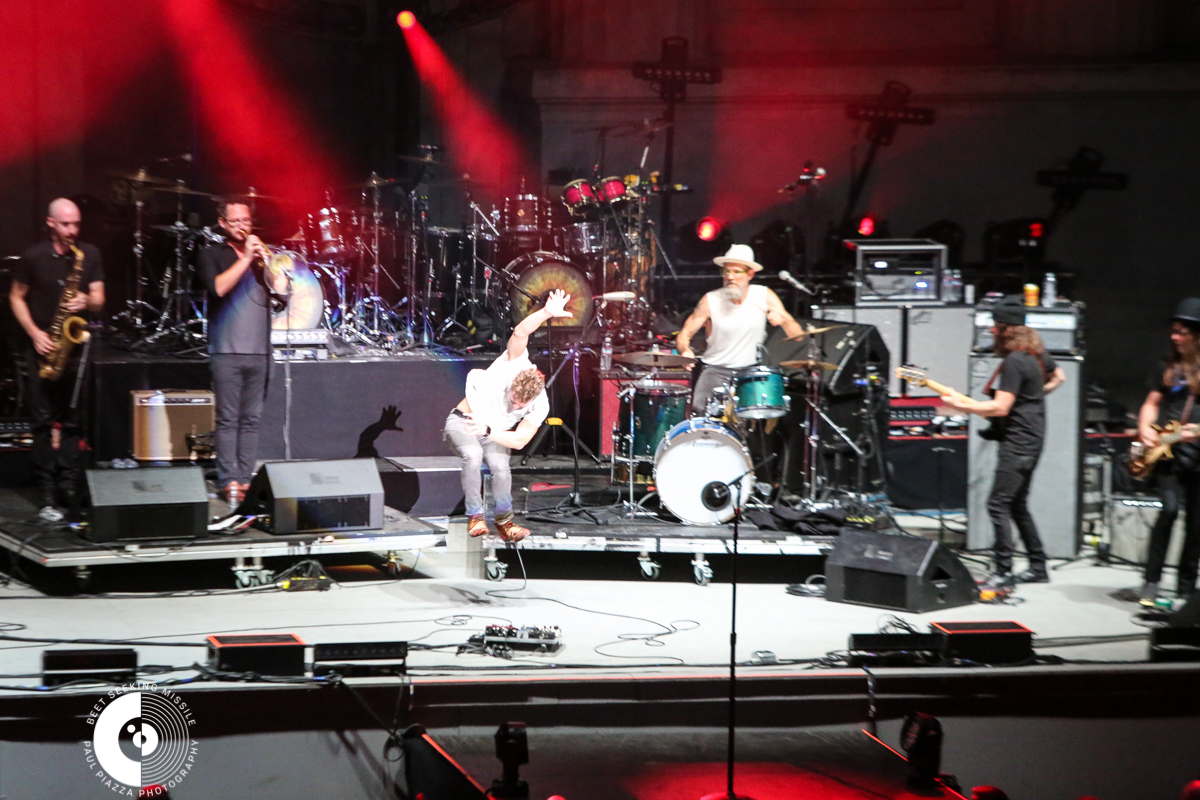 Opening the show was the great young southern soul artist Anderson East, who brought a terrific band and played a killer cover of Bruce Springsteen's "Hungry Heart" during his set.
Revivalists:
Setilist: You Said It All | Oh No | When I'm With You | All My Friends | Change | You and I | It Was a Sin | Keep Going | Catching Fireflies | Otherside of Paradise | Got Love | Celebration || Gold to Glass | Eminence Front (The Who cover) | Wish I Knew You || Soulfight
Find out more about the Revivalists on their website.
Anderson East:
Setlist: Sorry You're Sick (Ted Hawkins cover) | Surrender | Somebody Pick Up My Pieces (Willie Nelson cover) | If You Keep Leaving Me | Devil In Me | All On My Mind | King for a Day | This Too Shall Last | Girlfriend
Check out Anderson East here.