Overkill
Slim's
February 27, 2020
Photos by Raymond Ahner
With a devastating setlist spanning their entire career, Overkill brought down the house on a particularly energized Thursday evening. While you might think that a band that is forty years old would start to tone things down at this point in their career, Overkill show no signs of ever doing so.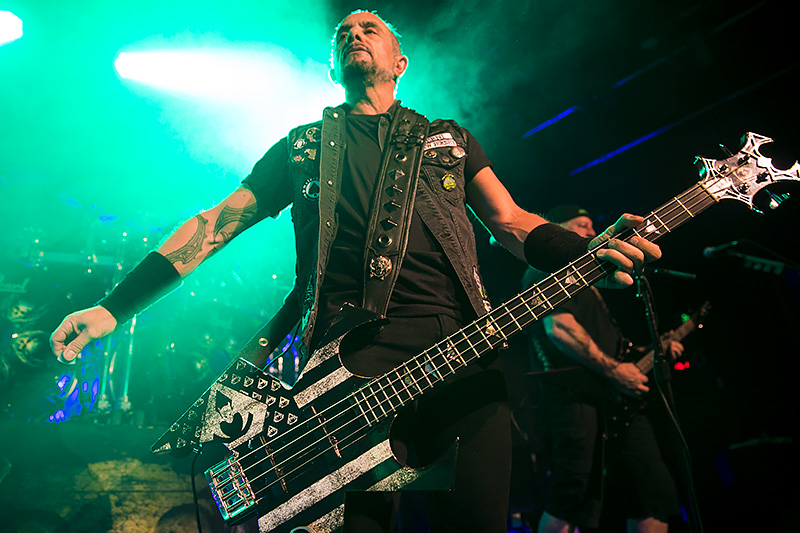 The band started off the evening with the ferocious "Last Man Standing," a song driven by the pounding riffs of guitarists Dave Linsk and Derek Tailer along with the trebly bass attack of D.D. Verni. Overkill wasted no time in moving from song to song, with the packed crowd going absolutely wild. Even in a tight venue like Slim's, fans were still full of energy and took to the mosh pit in huge numbers.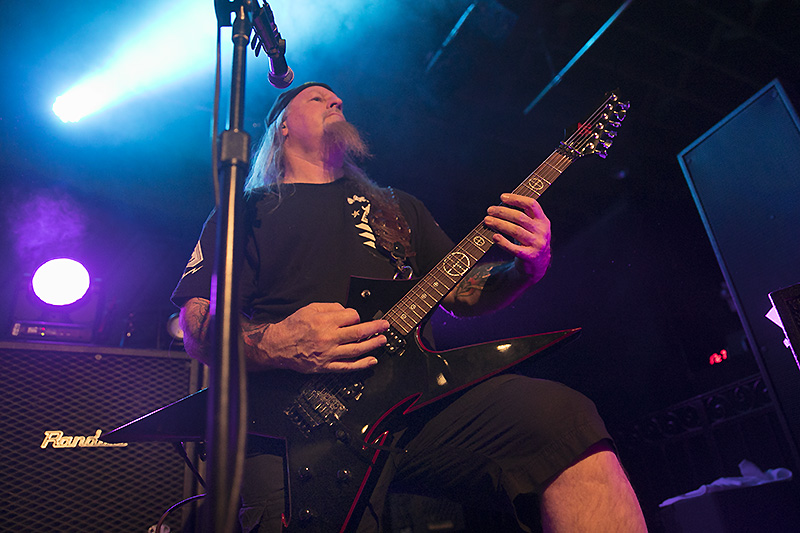 A few songs later Overkill rolled out an old classic in the form of the surging "Hello From the Gutter," which featured plenty of tasty guitar riffs and a tight beat from drummer Jason Bittner. While Bittner has made a name for himself playing with a host of other metal bands, he seemed very much at home playing this kind of high-intensity trash metal.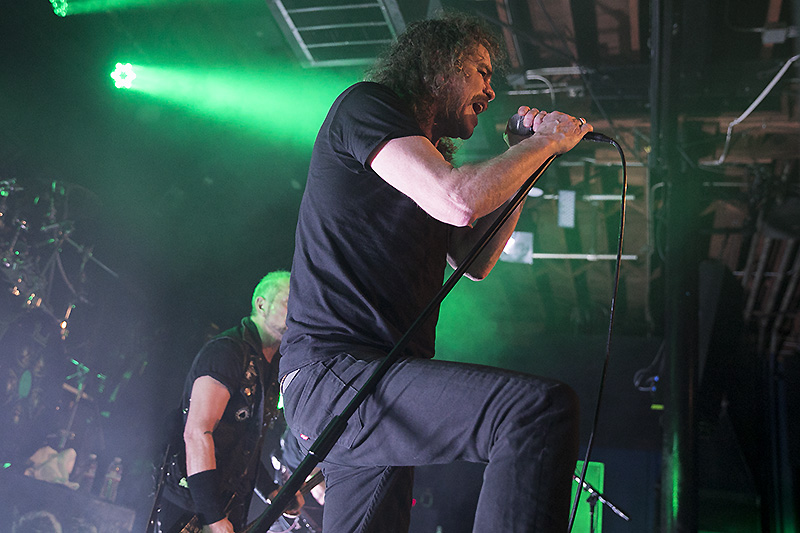 Of course, no Overkill show is complete without the blistering vocals of Bobby "Blitz" Ellsworth, whose high-pitched screams powered songs such as "Bring Me the Night" and "Distortion." The band is capable of more than just full-tilt thrash though, with songs such as "Necroshine" which featured some soaring guitar harmonies.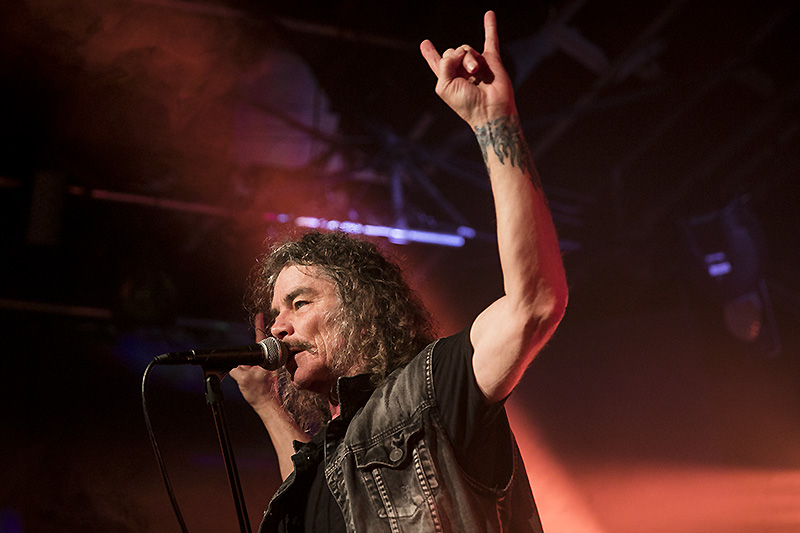 Overkill finished out the night with some more uptempo songs, including an exciting version of The Subhumans "Fuck You," which was delivered at warp speed to end the night.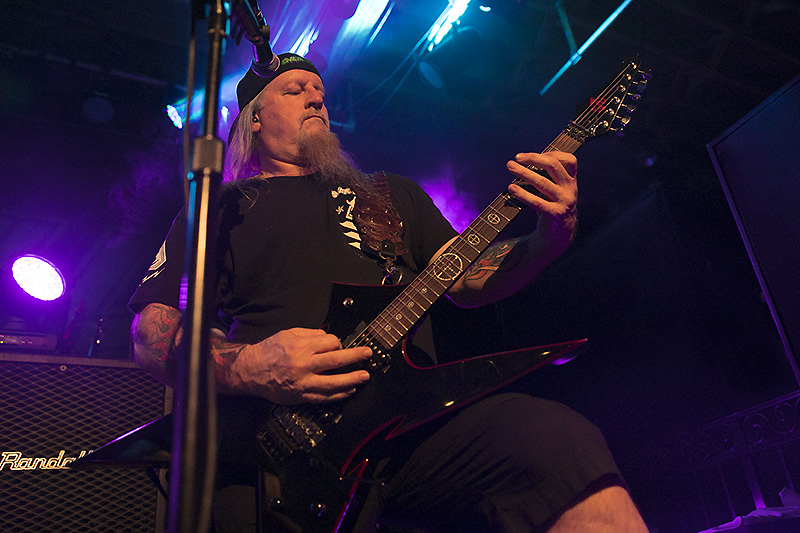 Now forty years into their career, Overkill only seem to be getting stronger on each successive album and tour.
The legendary Exhorder opened the night with quick set of hits and new songs to the surprise and awe of the crowd. The band has been revered in metal circles for a long time due to their sound, which was a direct influence on the underground metal scene in America during the 1990s. Many hardcore fans will point out the similarities between Exhorder and Pantera, and it's hard not to hear it in a live setting as Kyle Thomas does have a full-throated roar that is quite similar to Philip Anselmo's trademark singing style.
However, on this night Exhorder really let loose and showed off the power of their new material, such as the grooving "My Time," and "Hallowed Sound." Of course, plenty of old favorites were thrown in as well and the band ended their set with the punishing fury of "Desecrator."
Here's more photos of Overkill by Raymond Ahner:
Overkill:
Setlist: Last Man Standing | Electric Rattlesnake | Hello From the Gutter | Elimination | Bring Me the Night | Distortion | Necroshine | Under One | Bastard Nation | Mean, Green, Killing Machine | Feel the Fire | Ironbound | Coma | Rotten to the Core | Fuck You (The Subhumans cover) | Welcome to the Garden State | Fuck You (Reprise) (The Subhumans cover)
Exhorder:
Setlist: My Time| Unforgiven | Slaughter in the Vatican | (Cadence of) The Dirge | Hallowed Sound | Desecrator