My Baby
The Cornerstone, Berkeley
May 24, 2023
Photos by Tom Dellinger
At The Cornerstone in Berkeley last week, I had the opportunity to once again catch a band that totally nailed it earlier at the Joshua Tree Music Festival where they delivered one of those rare sets that registers on so many levels that they instantly rocket to the top on the list bands you want to see again. Playing techno/rave style beats live as they mash it up with elements from blues, funk, and rock, My Baby seems to be pretty much in their own lane. It's a challenging feat to pull this off, but they do so with great precision and heart. The result is something that is both modern and traditional at the same time.
Based in Amsterdam, My Baby formed in 2012 and consists of Cato van Dijck (lead vocals, bass and violin), her brother Joost van Dijck (drums), and Daniel 'Dafreez' Johnston (guitars), and have played many of Europe's festivals including that little get together known as Glastonbury. While there were many excellent performances at The Joshua Tree Music Festival many people were walking away with My Baby as the stand out performance of the weekend. Unfortunately as most don't recognize the name, the turnout at The Cornerstone was light, but the band still gave an excellent performance and it gave me a chance to listen more deeply to what was going on.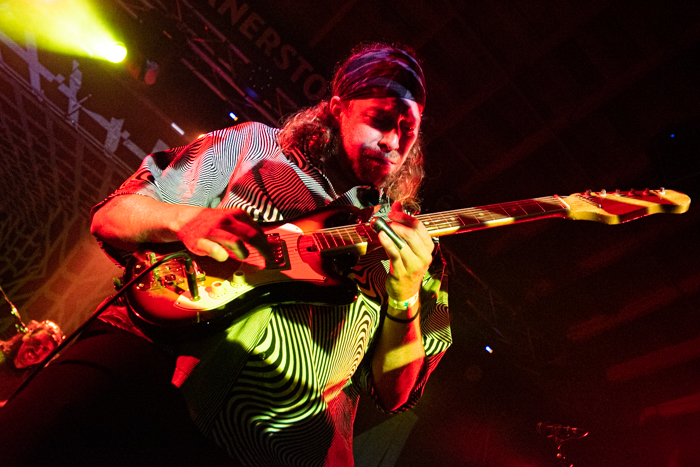 Following the Berkeley show, they had two sets lined up at Lightning in a Bottle and have now completed their US tour with shows in Europe beginning tomorrow (June 2nd). We wish My Baby much success in the future and hope they come back to California soon.
Here's a slideshow with lots more photos of My Baby by Tom Dellinger: