Melvins
Slim's
February 12, 2020
Photos by Raymond Ahner
The legendary Melvins, ever the touring machine, recently announced a brief West Coast run, appropriately calling it the Intensities In Ten Cities Tour. With the bands CUNTS and Hepa.Titus along for the ride, the tour recently steamrolled its way into San Francisco for a beyond sold-out show at Slim's. And to say it was intense would be a major understatement.
Opening their set with "Sesame Street Meat," the Melvins proceeded to put on a somewhat brief but crushing set. Buzz paced his side of the stage while laying down his signature riffs, while bassist Steve McDonald and drummer Dale Crover kept the low end sounding just as heavy as ever.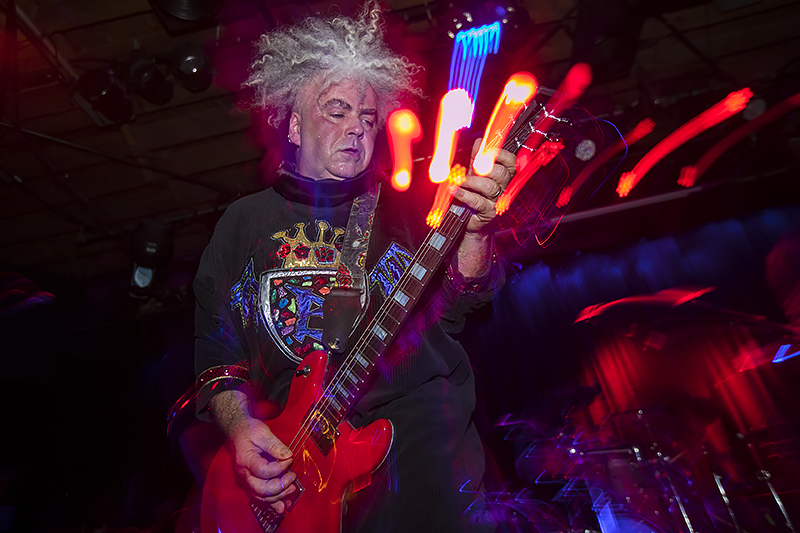 As always, the Melvins let their music do the talking, as their set spanned most of their career. Highlights included "Anaconda," "Magic Pig Detective," and a ripping cover of Alice Cooper's "Halo of Flies." They wrapped up their set with "Night Goat," which included former bassist and leader of the opening band Hepa.Titus, Kevin Rutmanis, joining in on bass from the upstairs balcony.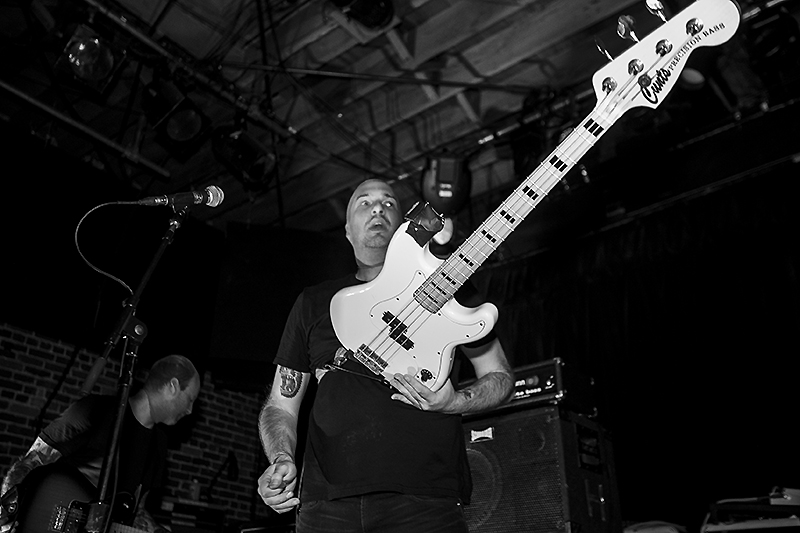 Supporting the Mevins on this run is the Los Angeles based CUNTS, whose members are also in both Dead Cross and Retox. The band put on a frantic set of their own, combining Metal, Spazz, and Punk. Their all too brief set got the crowd into a frenzy early, priming them for the headliners.
Here's a slideshow with photos of the Melvins, CUNTS and Hepa.Titus by Raymond Ahner:
Melvins: Link
CUNTS: Link
Hepa.Titus: Link