Lynyrd Skynyrd
Concord Pavilion
August 24, 2019
Photos by Raymond Ahner
Lynyrd Skynyrd has been out on the road on the Last of the Street Survivors Farewell Tour Presented by Sirius XM 2+ Year Farewell Tour and recently stopped off at the Concord Pavilion for a summer evening of southern-fried rock that had their longtime fans paying tribute to the band one last time.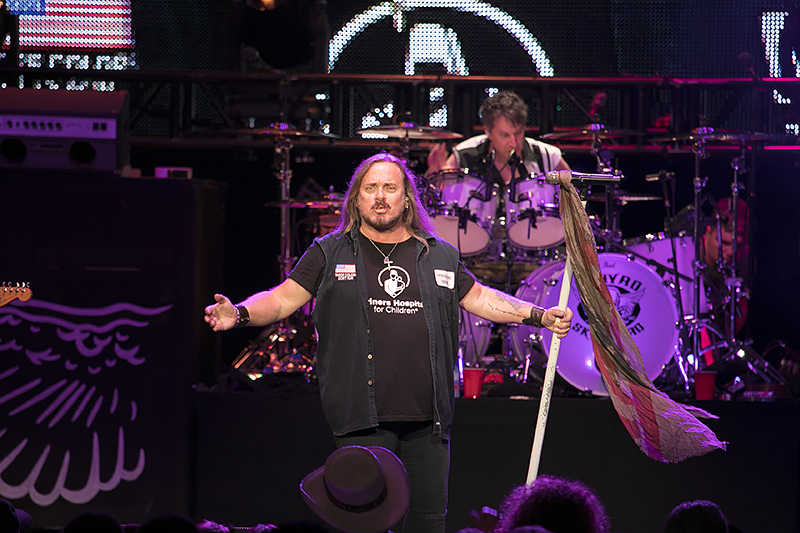 Taking the stage with "Workin' For MCA," it was clear that the band was going to give their fans everything they had, and they delivered with a 13-song, 90-minute set. Longtime vocalist Johnny Van Zant walked out with an American flag on his microphone stand and spent much of the evening engaging with the fans who had left their seats and made their way to the front of the stage. The sole original member of the band, Gary Rossington spent much of his time hanging towards the back of the stage, letting Rickey Medlocke and Mark Martekja take turns with lead duties.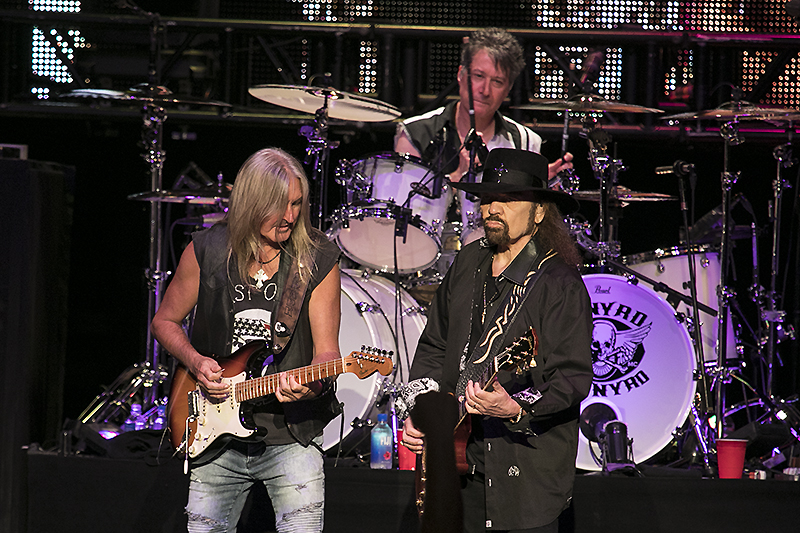 Highlights for the band's set included "Don't Ask Me No Questions," "Gimme Back My Bullets," and of course, "Sweet Home Alabama." Returning for the encore, Lynyrd Skynyrd said goodbye to the Bay Area for what very well may have been the final time, by bringing the evening to a close with "Freebird."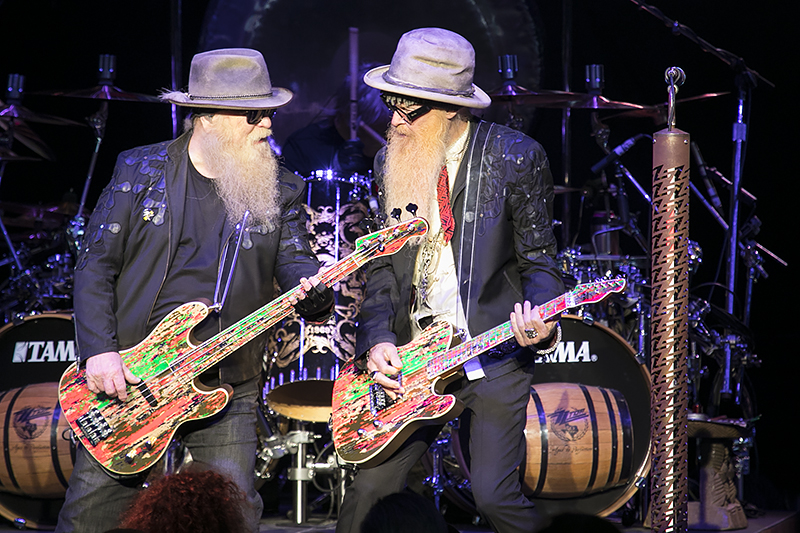 Supporting Lynyrd Skynyrd on this tour are ZZ Top, who are celebrating their 50th anniversary as a band. With an almost hour and a half set, the bearded ones ripped through a setlist which included "Sharp Dressed Man," Got Me Under Pressure," and "Waitin' For The Bus." After closing their set with the signature "Tush," they had clearly done their job of getting the crowd pumped for the headliners.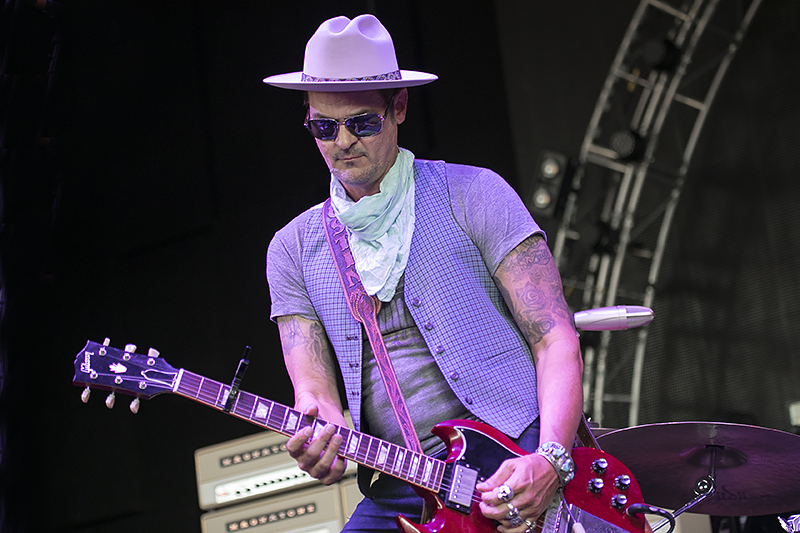 Alabama based Austin Hanks and his band opened the show and were also the perfect choice to draw the crowd into the venue with his blues-rock sound.
Here's a slideshow with more photos of Lynyrd Skynyrd and ZZ Top by Raymond Ahner:
Lynyrd Skynyrd:
Setlist: Workin' for MCA | Skynyrd Nation | What's Your Name | That Smell | Don't Ask Me No Questions | Gimme Back My Bullets | The Needle and the Spoon | Saturday Night Special | Simple Man | Gimme Three Steps | Call Me the Breeze (J.J. Cale cover) | Sweet Home Alabama || Free Bird
Find out more about Lynyrd Skynrd on their website.
ZZ Top: 
Setlist: Got Me Under Pressure | I Thank You (Sam & Dave cover) | Waitin' for the Bus | Jesus Just Left Chicago | Gimme All Your Lovin' | Pearl Necklace | I'm Bad, I'm Nationwide | I Gotsta Get Paid | My Head's in Mississippi | Sixteen Tons (Merle Travis cover) | Beer Drinkers & Hell Raisers | Just Got Paid | Sharp Dressed Man | Legs || La Grange | Tush
Get all the dirt on ZZ Top here.
Austin Hanks:
Check out Austin Hanks here.