Fantastic Negrito
Frost Amphiteater, Palo Alto
July 8, 2021
Photos by Paul Piazza.
Live music roared back to life at the Frost Amphitheater on the campus of Stanford University in Palo Alto last week with an electrifying performance by Fantastic Negrito.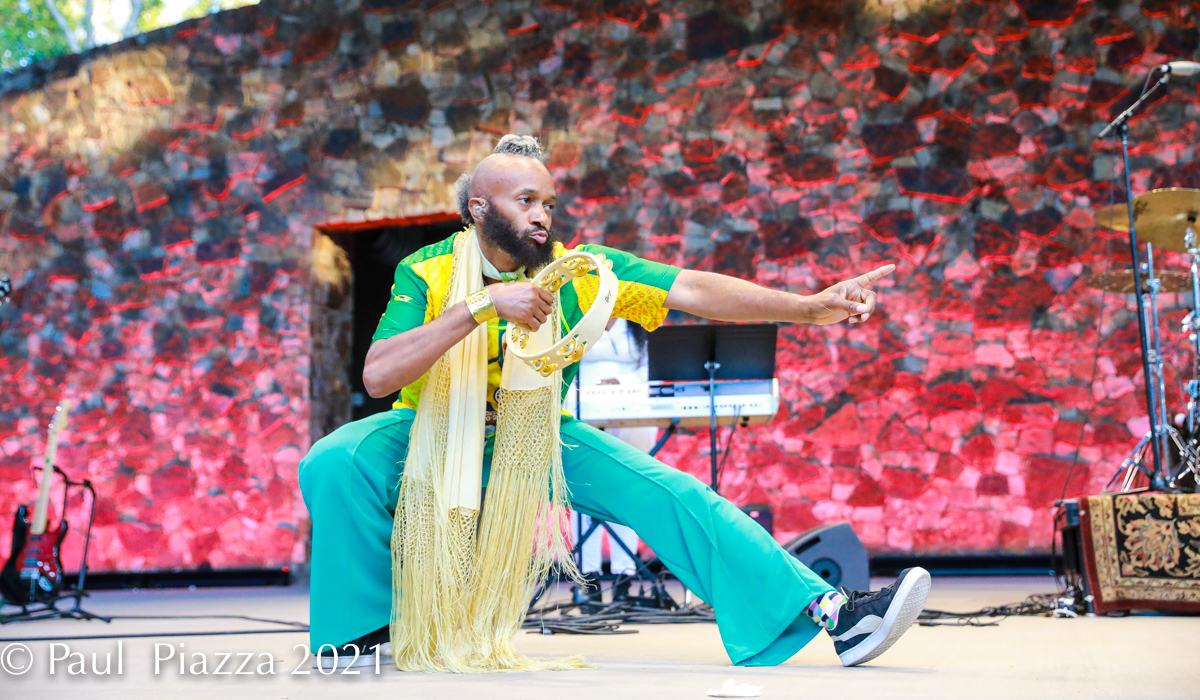 The three-time Grammy winner from Oakland, along with a five member band, delivered a scintillating performance that never let up in engagement, intensity and incredible sounds. Fantastic Negrito is somewhat of an uncategorizable artist who seamlessly blends funk, soul, blues, rock, afropunk and folk into a savory stew of sounds that has caught fire worldwide.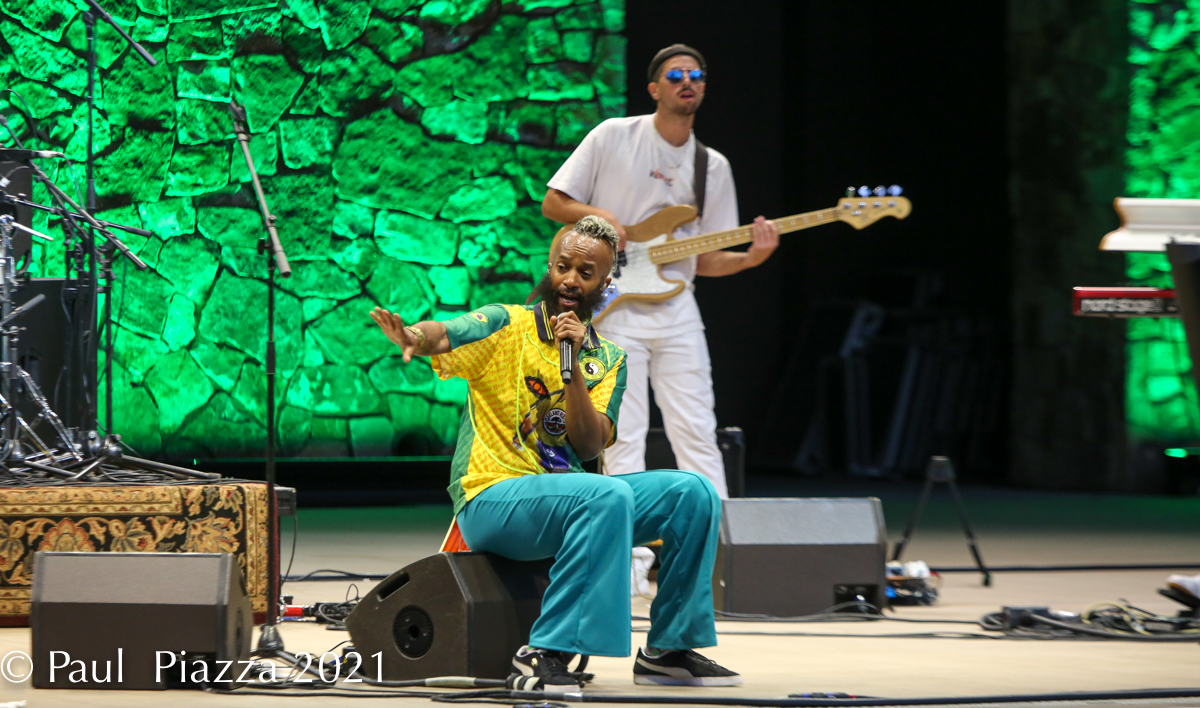 Restricted from touring like countless other musicians during the lengthy quarantine phase of the pandemic, Fantastic Negrito released the exceptional record Have You Lost Your Mind Yet?, an album that earned him his third Grammy win in the Contemporary Blues category. He also was a steady social media presence, sharing and streaming from his Oakland home studio about his love of gardening and his continual musical and personal evolution.
On this evening, he and his exceptional band kicked things off with the infectious "Chocolate Samurai," and weaved in both new songs and older nuggets throughout the performance.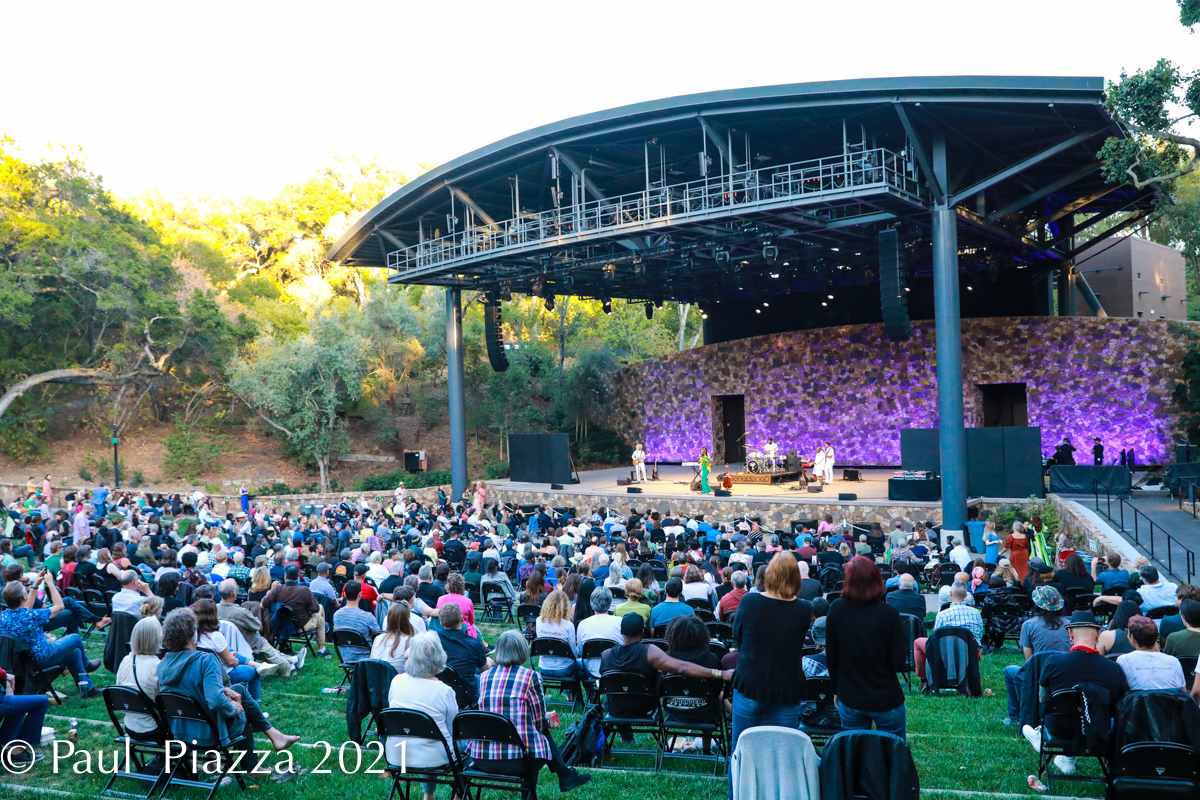 The show was brought to the Frost in collaboration with SF Jazz and Stanford Live. "Everybody was looking for an opportunity to present live and outdoors was the best opportunity," explained SF Jazz CEO Greg Stern prior to the opening show. "So we're thrilled to be partnering with Stanford Live and Frost in order to put on these live shows."
SF Jazz will partner with Stanford Live and Frost for five Thursday shows before returning to live action at their home venue in San Francisco in September following a pivot to streaming archive performances in mid-2020."The new season is real exciting," said Stern. "Right now we're at full steam ahead and full capacity. We have 250 shows in the Joe Henderson Lab (JHL) and Miner Auditorium and some really great shows coming up."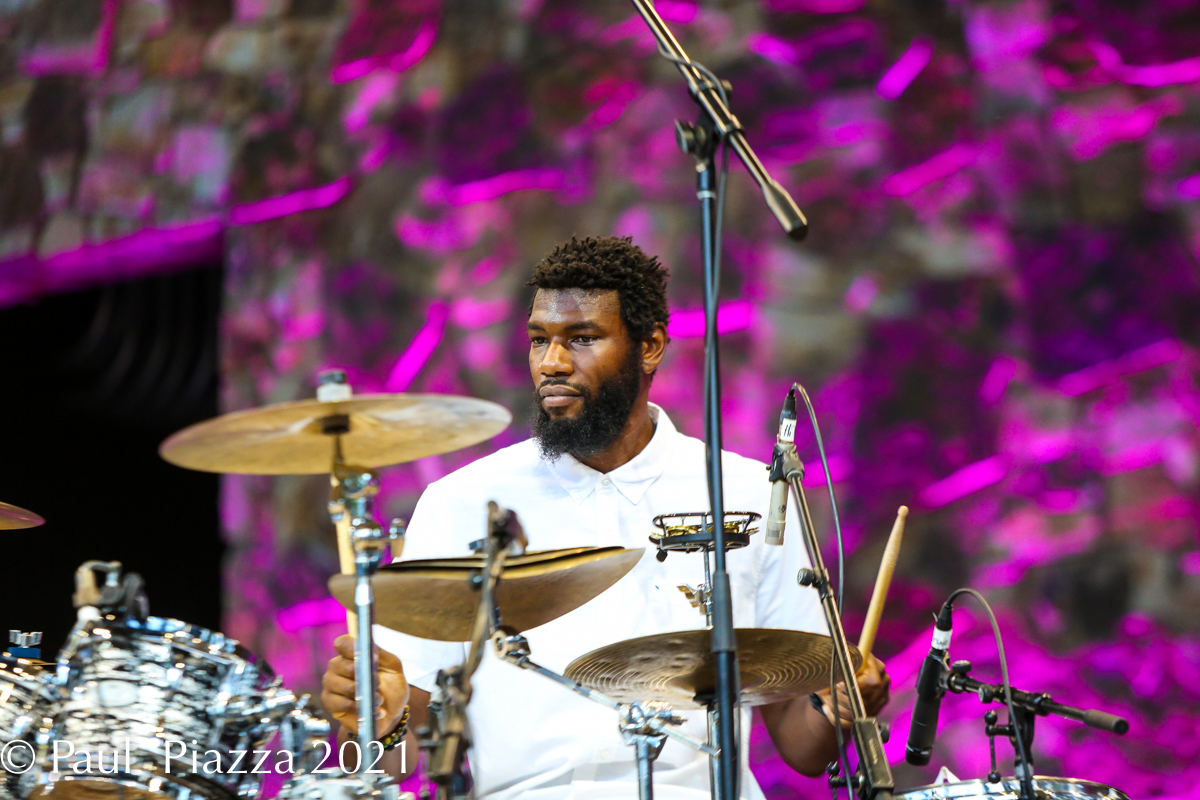 They couldn't have kicked things off at Stanford any better. Fantastic Negrito and his band were on point from start to finish on this first Thursday show. There will be four additional unique Thursday evening collaborative shows at venue.
Links: