Lars Frederiksen
Eli's Mile High Club
March 7, 2020
Photos by Raymond Ahner
Earlier this year Lars Frederiksen of Rancid announced via social media that he would be playing his first-ever solo show, performing songs from his 30-plus year career at Eli's Mile High Club, a small club/bar in Oakland, California. The show sold out in a matter of days, with fans anxious to hear not only Rancid songs, but songs from all the bands that he has been a part of throughout the years.
With just a single amp and a couple of microphone stands on the small stage, the venue filled up early, as the crowd gravitating towards the front. Just a few minutes after 8:30PM, Lars walked out onto the stage, greeting his fans, explaining that he was just a bit nervous, as this was the first time he had ever done a show like this. From there, he immediately launched into "Skunx," from his Lars Frederiksen and the Bastards project. From there, he performed a seventeen-song set, spanning his entire career, telling stories about his family, the first time he met Lemmy of Motorhead, his time in UK Subs, and the early days of Rancid in between songs.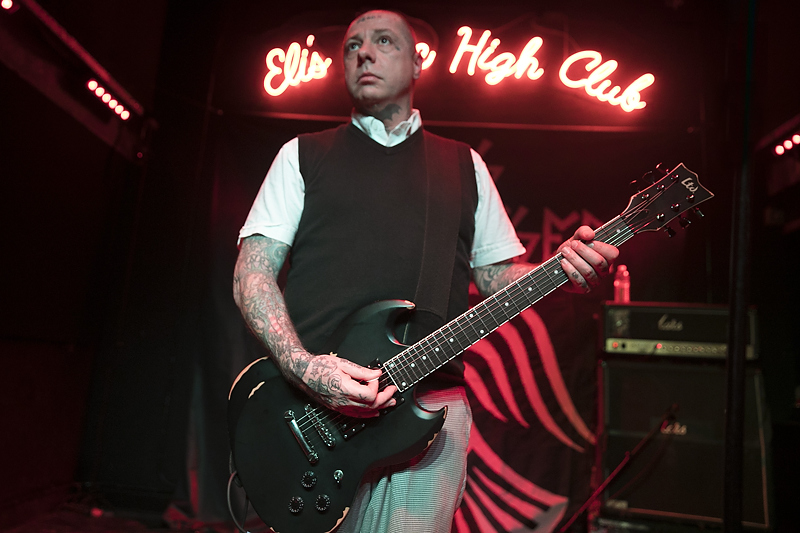 Highlights from his set included a cover of the Ramones "53rd and 3rd," "Motherland," from one of his other bands the Old Firm Casuals, "Tomorrow's Girls" by the UK Subs (during which he invited up his long time friend Gordy Forgotten), and a cover of KISS' "Comin' Home," with Rancid bassist Matt Freeman.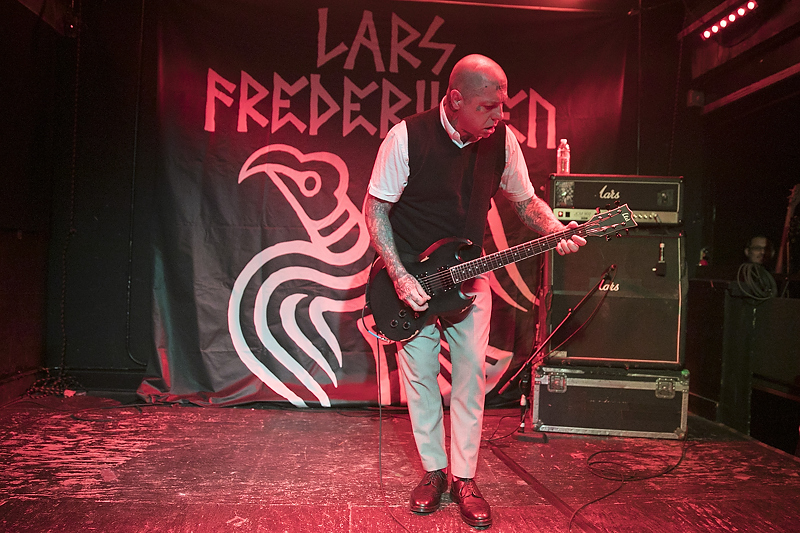 After an impromptu fan sing-along of Rancid's "Roots Radicals" as well as a couple of riffs of Black Sabbath's "Paranoid," Lynard Skynard's "Freebird," and KISS's "Detroit Rock City,"  Lars closed his set and the evening with Rancid's cover of Billy Bragg's "To Have and To Have Not."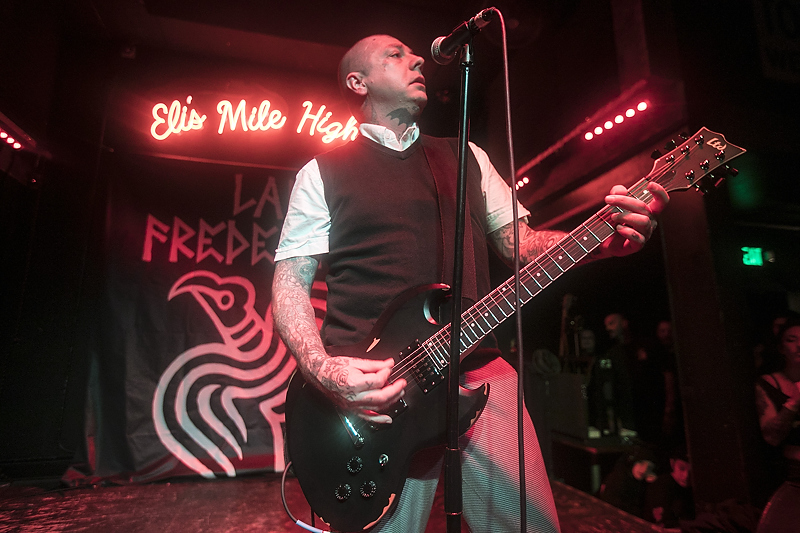 When it was all said and done, the show was nothing short of total success. With both his excellent musicianship and story-telling Lars Frederiksen is a Punk Rock icon, and his solo show should not be missed.
Here's a slideshow with more photos of Lars Frederiksen by Raymond Ahner: