La Luz
The Chapel, November 14, 2021
Harlow's, Sacramento , November 15, 2021
Photographs by Ashleigh Castro
After 2 years away from performing, the indie band La Luz reunited for a concert on November 14th at the Chapel in San Francisco. Some bands impress their audience so much that listeners hop on the road and ride on to the band's next concert. Many rose to the occasion and attended La Luz's show to follow on November 15th at Harlow's in Sacramento.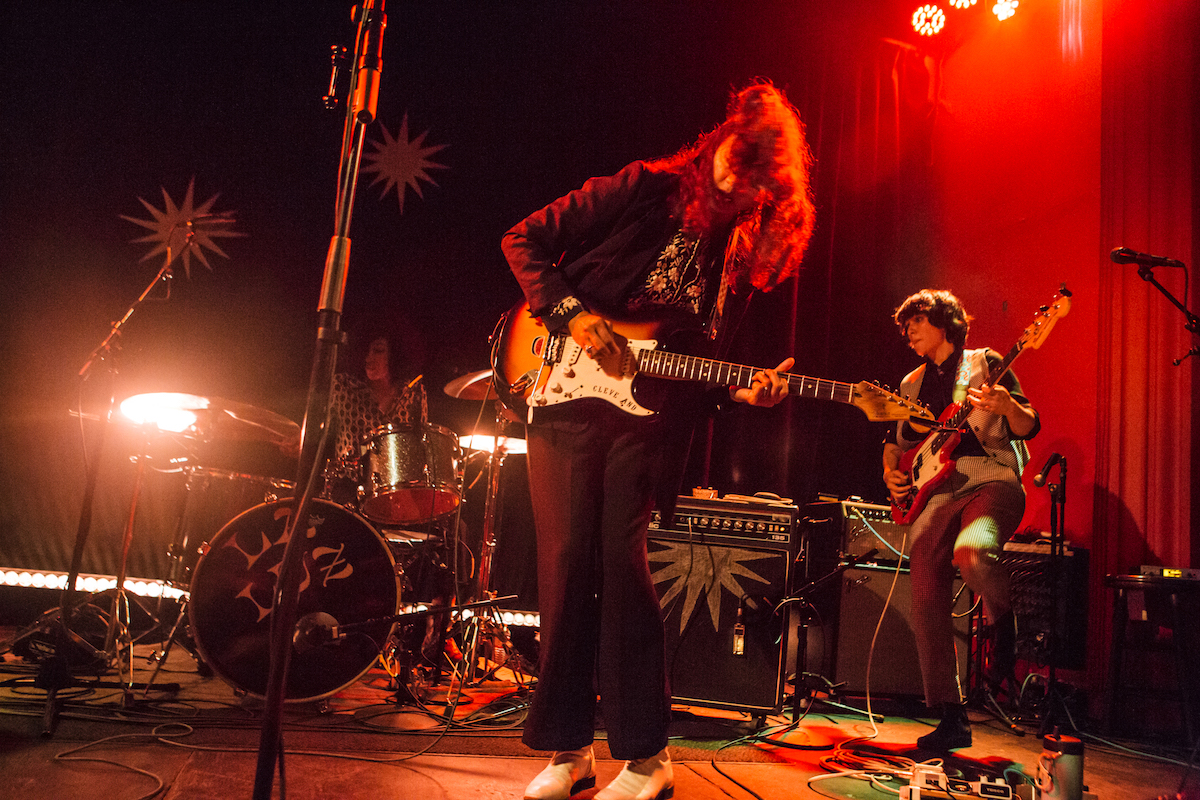 Currently, the four enchanting muses that make up the band La Luz are Shana Cleveland, Lena Simon, Alice Sandhal, and Audrey Paris Johnson. When they play we hear a broad spectrum of music. La Luz make psychedelic doowop harmonies that are driven by energizing rhythmic surf rock which they infuse with swirling organ tones. The band proves they're well-practiced in the art of bringing together all the elements required to cast a love spell on the audience. Elements of La Luz's favorite music are combined in tandem with practice, which is rooted in the desire to become the band they, and the audience, all have been waiting for.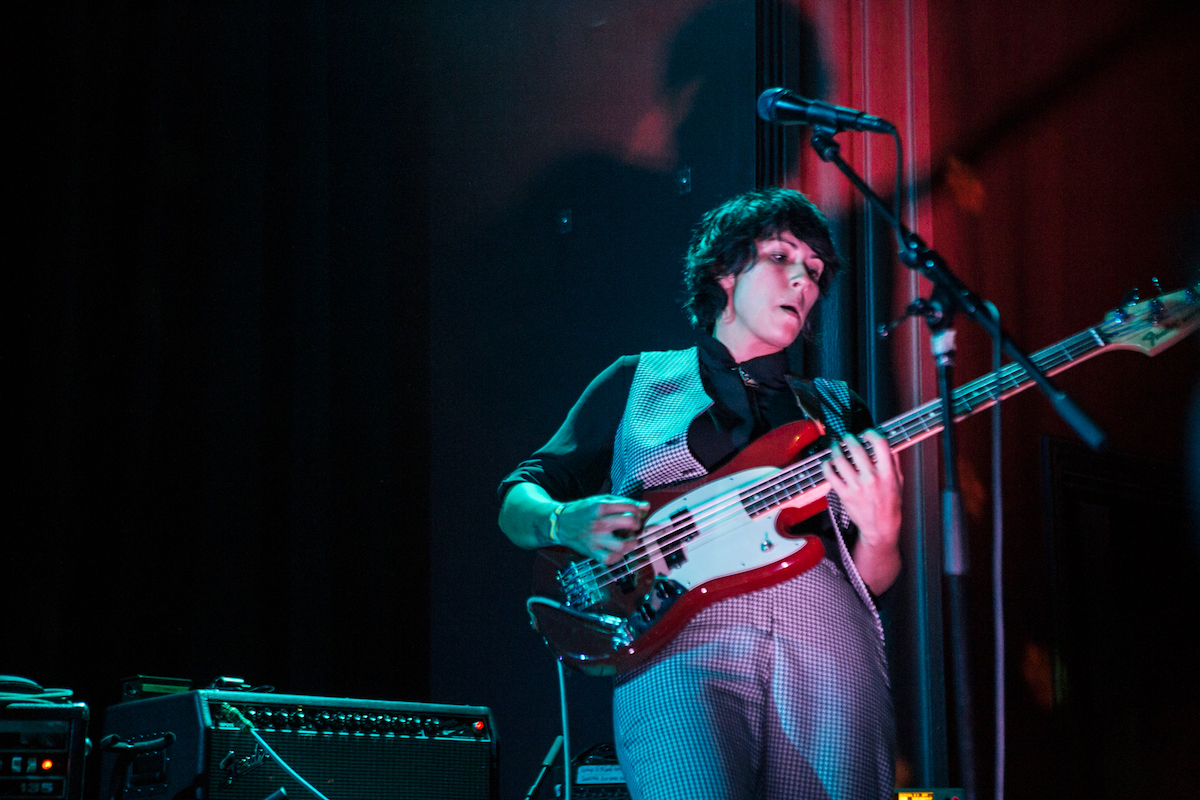 La Luz's sound waves captivated listeners. If La Luz had a goal for their listeners, it seems the goal is to feel love. The band is so brilliant that after the show countless folks were gushing about how they fell in love with La Luz's stage presence. It's enough magic to brew chemistry on the dancefloor. Many sang along, while others embraced each other and danced. Who can blame people for being enamored with La Luz? They make beautiful music and their features float like sirens under the vibrant, distorting blue and pink lights.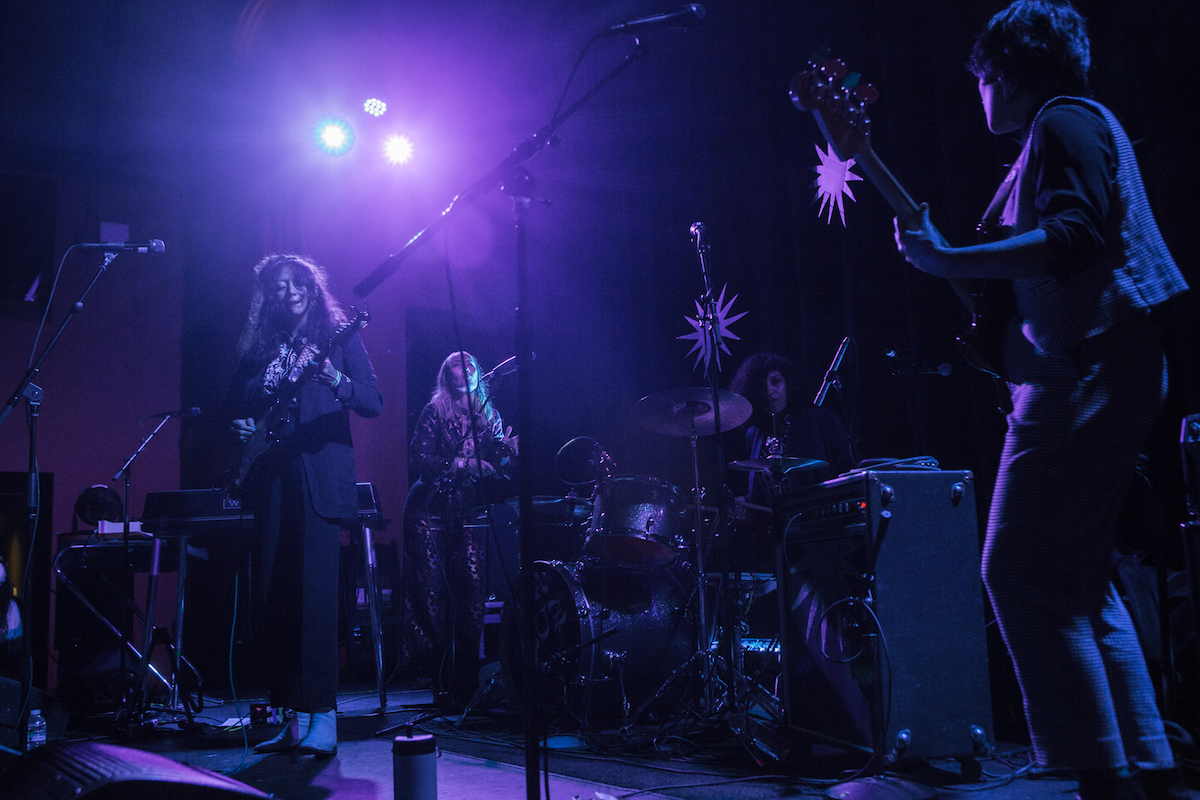 As guitarist and lead vocalist Cleveland's eyes close, she teleports the audience through effortlessly sharp strokes of her instrument. True psychedelia is the way Cleveland plays guitar, which encapsulates sound into a hallucination much like the vision of looking through a kaleidoscope.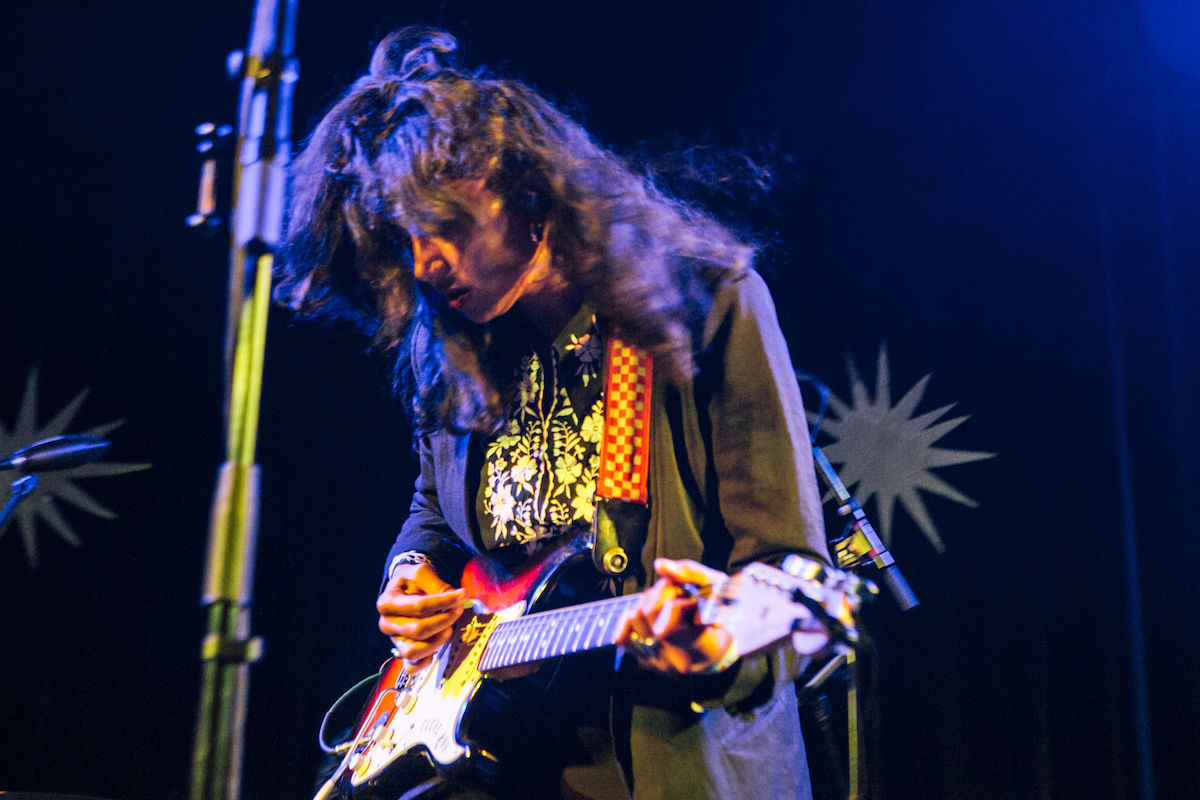 Perhaps we are teleported to a reflective journey into the mountains, or, to another planet. Wherever La Luz goes, they make sure to take the audience with them. So if they go into a vortex bouncing solos off one another, that's the trip of a lifetime rocking listeners awake after many years of isolation.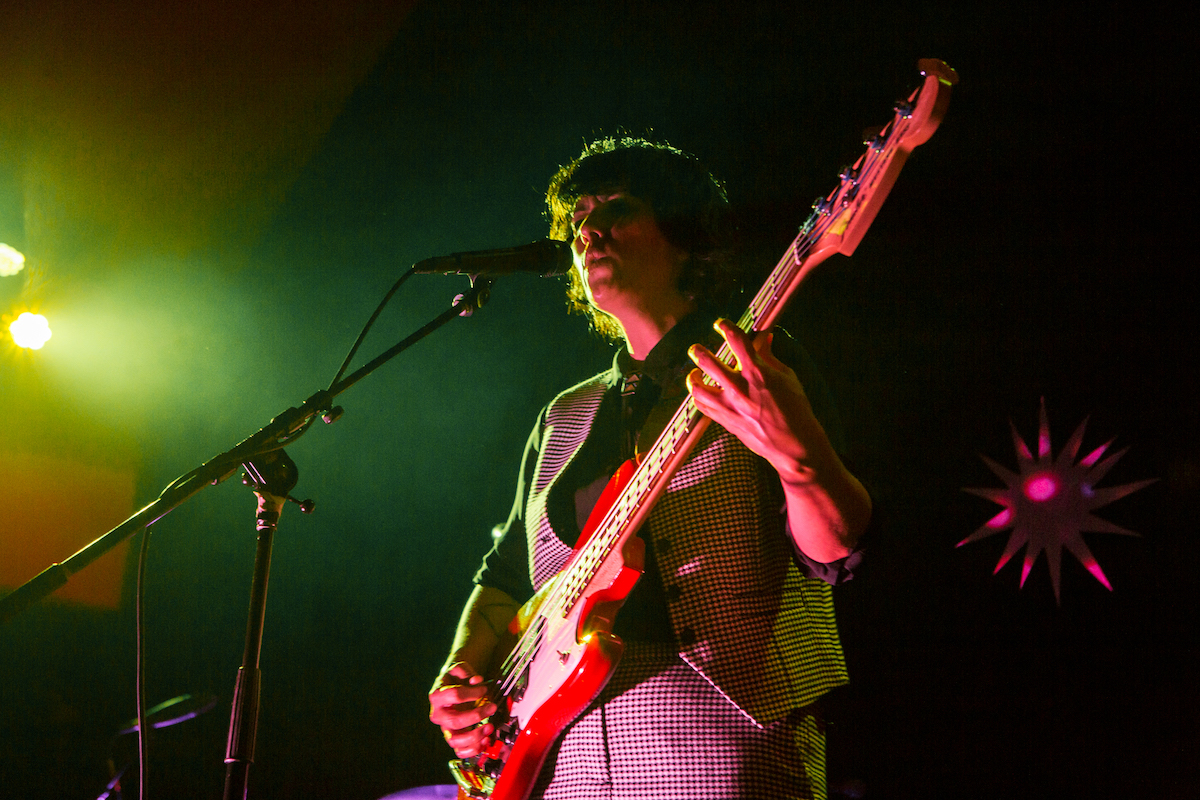 It's priceless when Cleveland and bassist Simon sway side to side as they play "Call Me in the Day." They both posed while dancing dressed in their exquisite suits, supporting one another back to back and laughing as one head bumped into another. The sheer joy on each musician's face while they were whisked away by the love of performing on stage, especially after so long away, brightened the room. Although people were wearing masks–you could see the smiles in their eyes. Many would call that glow of contentment "The Light" or "La Luz" in Spanish.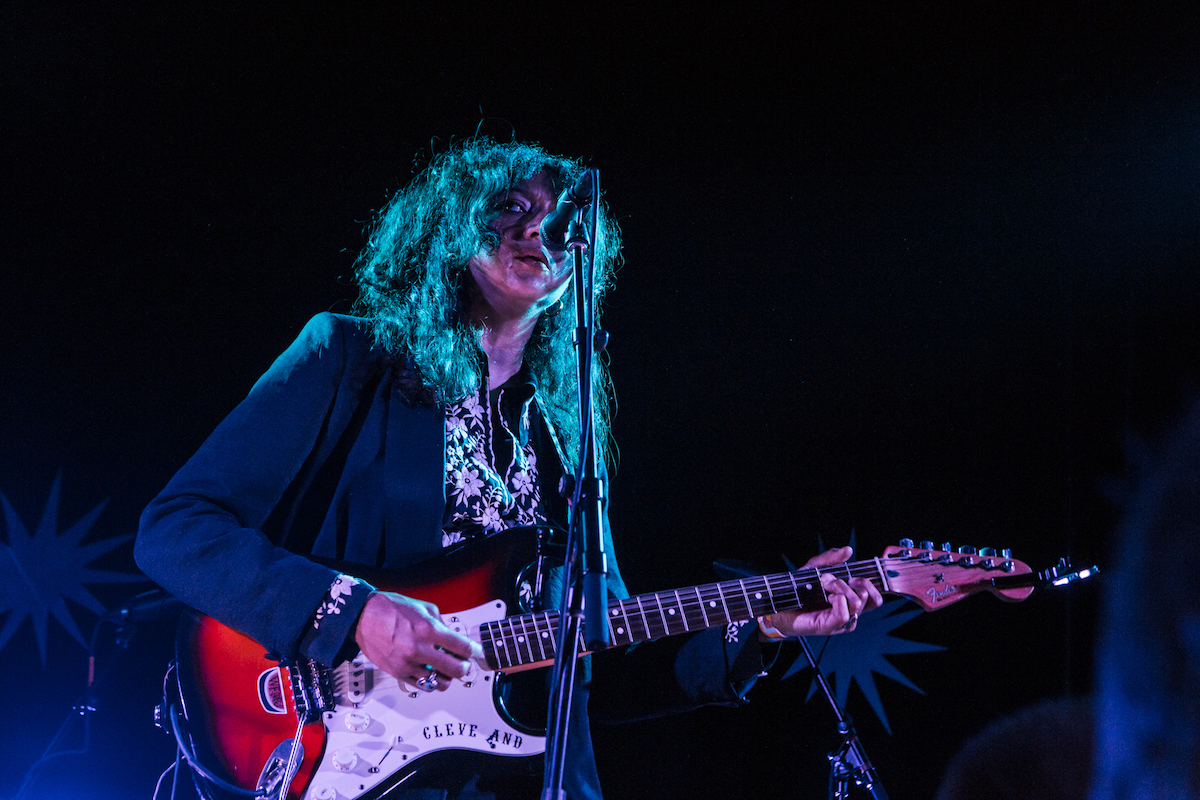 With the mellow aura of La Luz's sound, it's easy for the crowd to start swaying as they did during "Call Me in the Day" from the album It's Alive. Swaying that continued into the epic instrumental title track "Floating Features" from their 2018 album.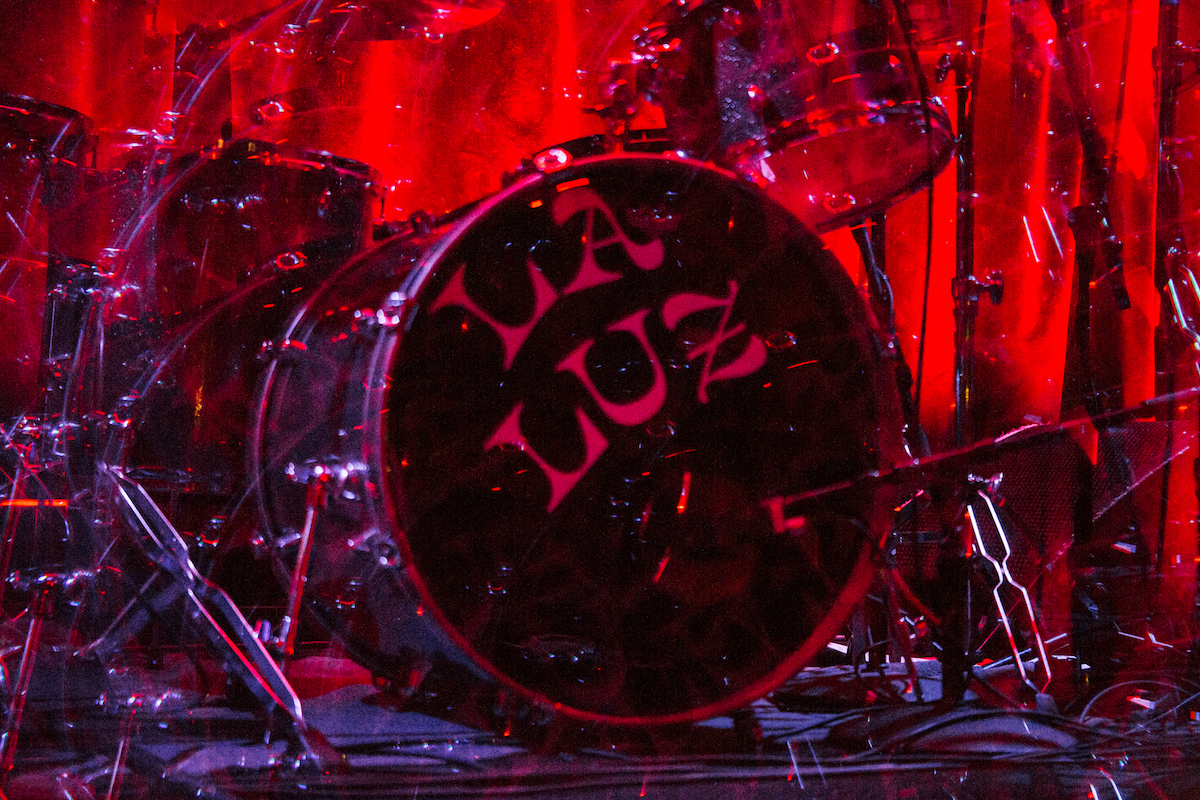 When the pace sped up during the single "Cicada" from Floating Features , people would shuffle their feet to La Luz as they crooned the short, sweetly poetic lyrics. The concise language allows for their instrumentation and dreamy harmonies to come to the forefront. Harmonies which elongate the words. "Cicada" is such an illustrative composition that one can see the sound, or symbols, within the sound. La Luz shines light on the sound. Even though the disco ball was not up at the Chapel that night, people were still seeing stars.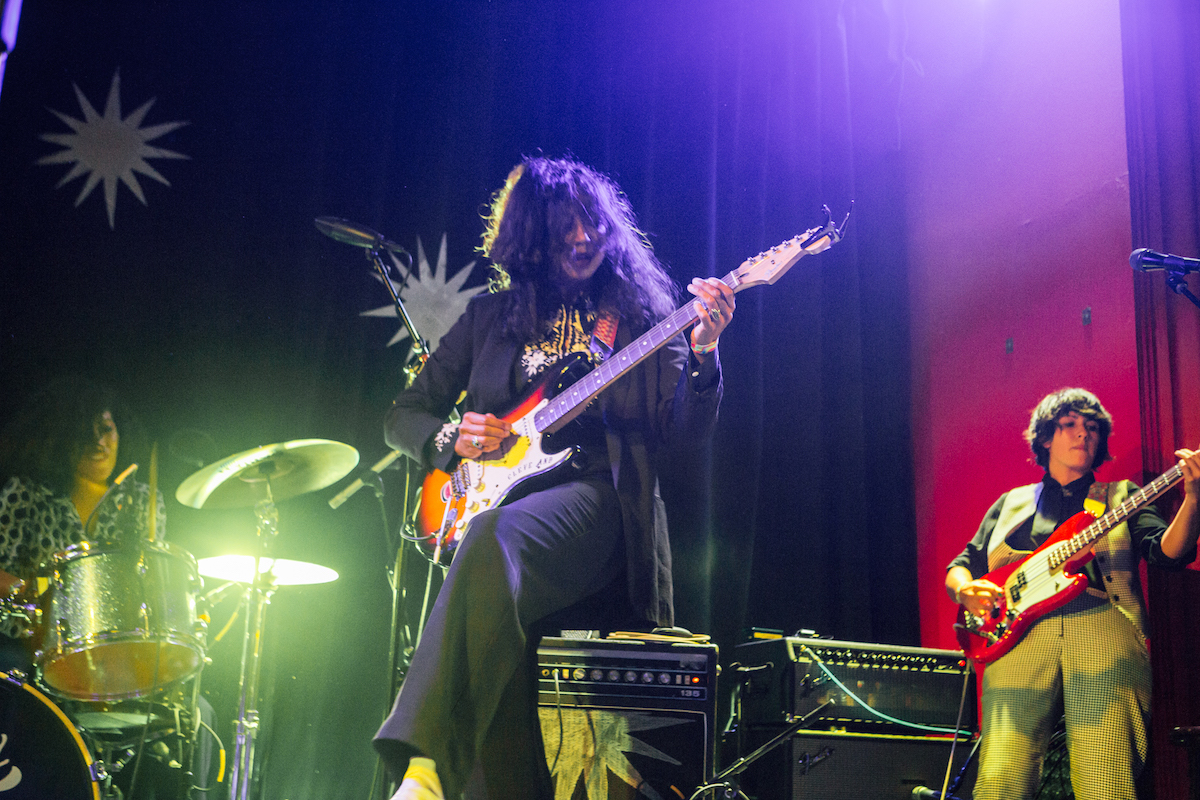 Music by La Luz naturally belongs on a This Is My Life Soundtrack" playlist. They are the kind of tunes ideal for a road trip.  Explorative jams like "Metal Man" make listeners feel like they are taking a stroll down the street under the moon, day or night. All the while, their surf rock explosion brings vibes of the waves to oceanscapes crashing.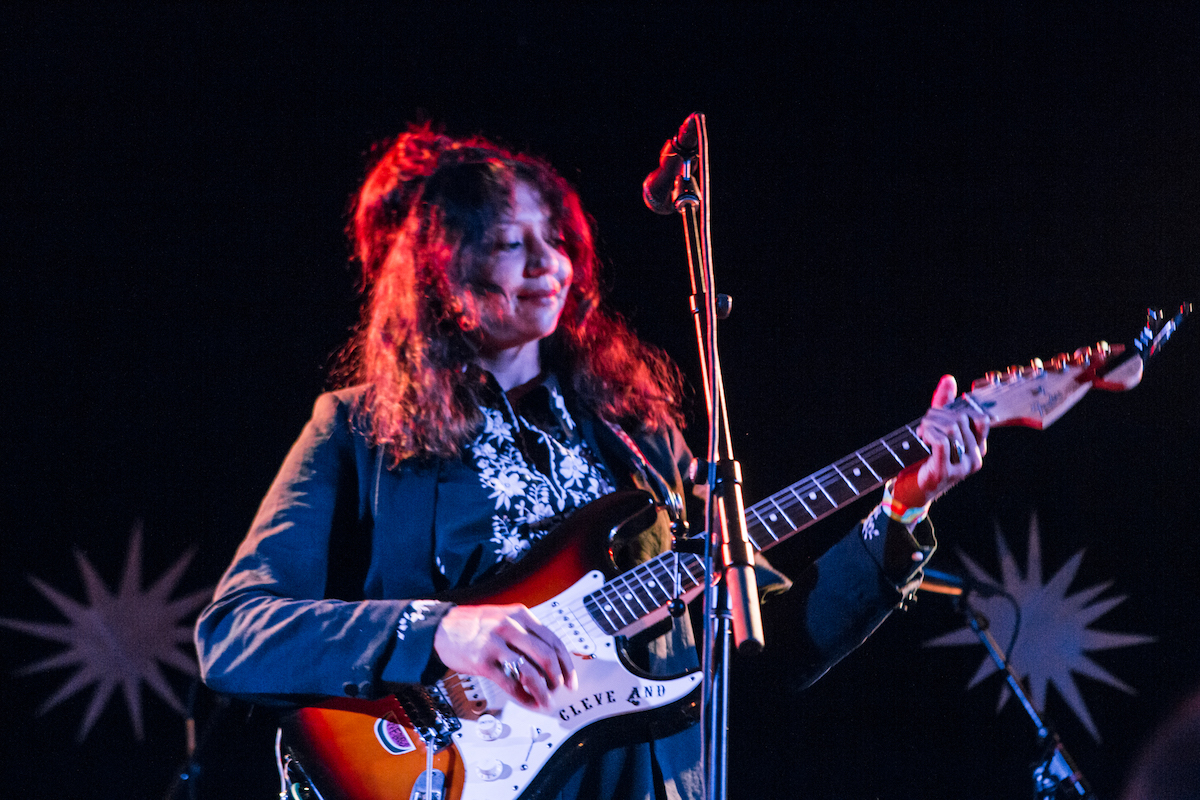 People of all ages have developed a taste for the band and showed up for them.  La Luz included a variety of songs and presented music they haven't performed on tour before. Keyboardist Sandhal shimmied up and down the levels of her instruments while bobbing her head to the groove. The house shook with the vibrations of the spirit of rock 'n' roll as Sandhal's sound cascades into euphoric melodies all around. Vibrations of the night were kept alive by a steady beat performed by La Luz's drummer and newest member Audrey Paris.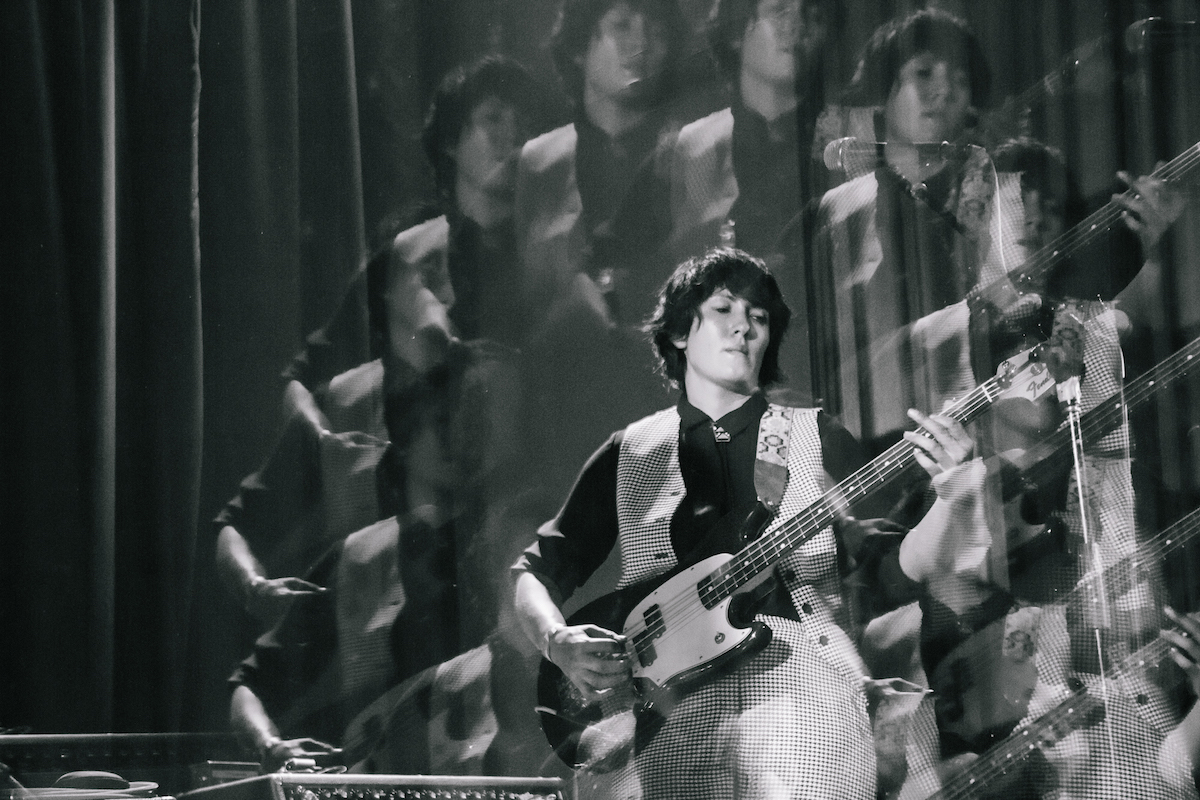 Everyone can agree they wish they had more time with La Luz. Even though Cleveland said the band doesn't naturally have a curfew, the venues do. Both The Chapel and Harlow's shows ended before midnight, sending attendees to bed with their souls soothed by an especially raw yet harmonious band.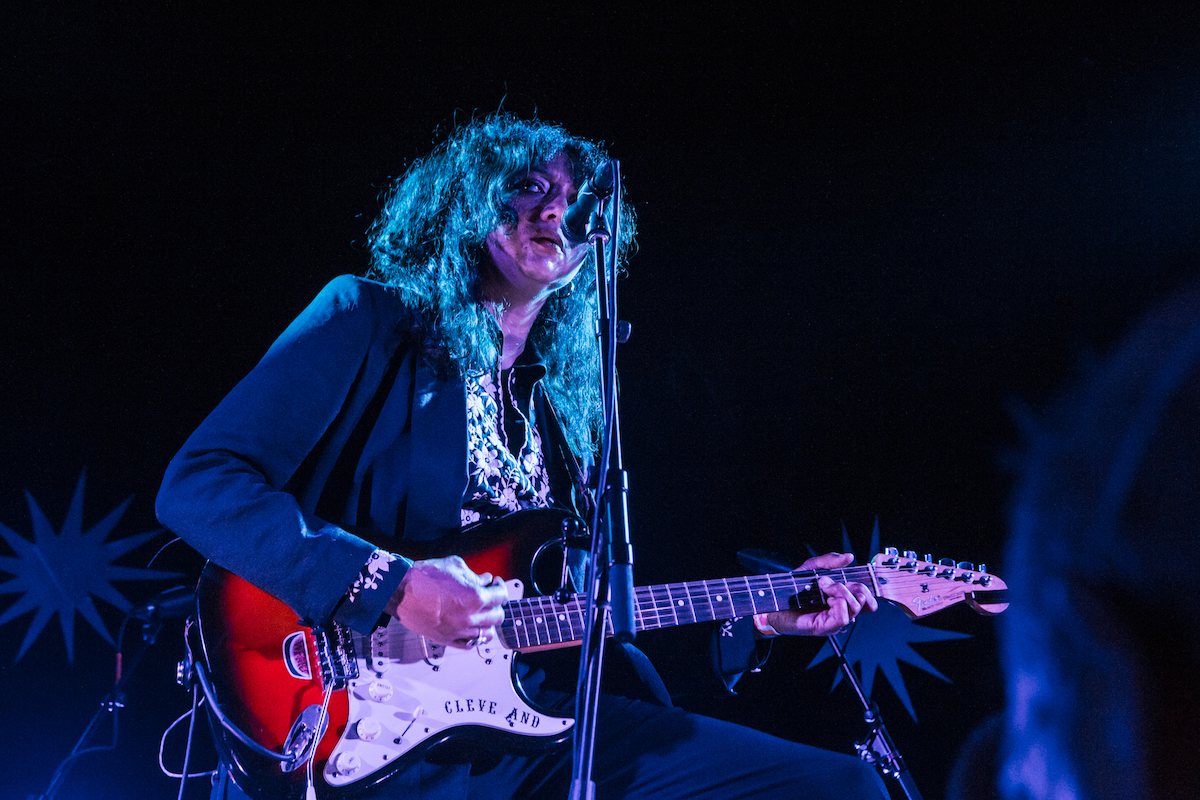 Due to illness, La Luz has had to cancel their planned 2022 tour to the East Coast and Europe.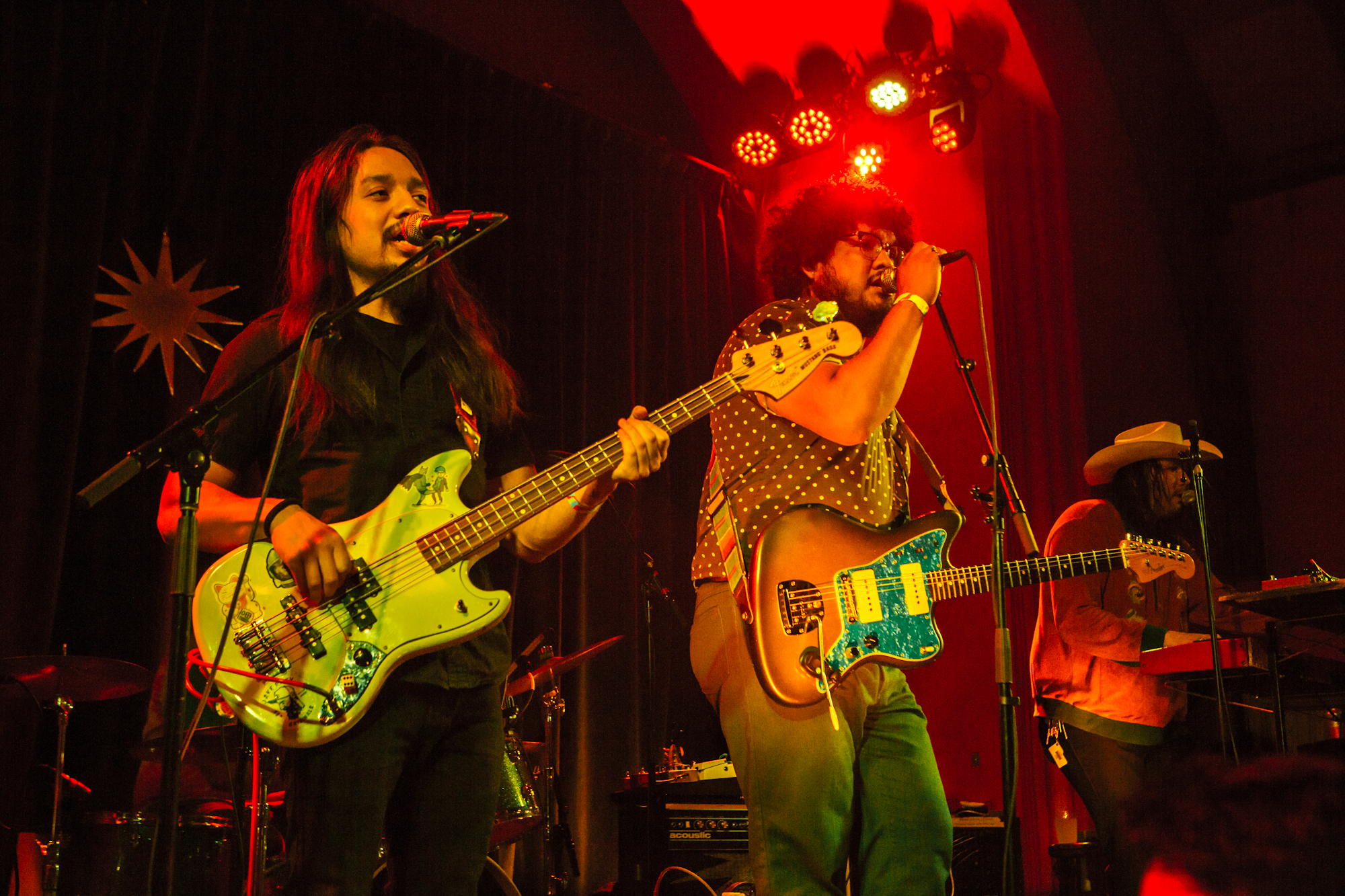 Supporting La Luz on this tour was the East L.A. duo Tropa Magica. Their psychedelic cumbia punk got everyone in the building fired up for La Luz's set. People let go of their worries and danced their problems away. Clanking percussion sounded like a trotting horse as the guitar wailed. The band pays tribute to their roots with self-proclaimed primal sounds infusing their music with a mission to narrate a sense of the Latin American struggles from immigration and working hard. Tropa Magica's mission as a band is to connect past cultural roots to the present ones in the U.S.