Courtney Barnett
Fox Theater, Oakland
December 12, 2021
All photos by Tom Dellinger.
While there was a storm brewing outside on a wet Sunday night in Oakland, there was another storm within the walls of the exquisite Fox Theater as Australian artist Courtney Barnett gave the audience a spectacular sonic ride through her impressive catalog. Since the release of her first album, Sometimes I Sit, and Think and Sometimes I Just Sit in 2015, she's gained a strong following. Now on her third effort, Things Take Time, Take Time, she continues to add to that legacy with a collection of songs filled with her trademark observations of the ordinary mechanisms of daily life delivered in her unique vocal style, but in listening to her catalog and especially after witnessing her live performances, it must be pointed out that she is one excellent guitarist as well. And that was on full display on this Sunday night. Whether playing in a clear and bright mode or to the dense hard driving grit, she deftly fills the space backed only by her longtime bassist Bones Sloane and new addition, drummer Stella Mozgawa (from the band, Warpaint) who also co produced the new album.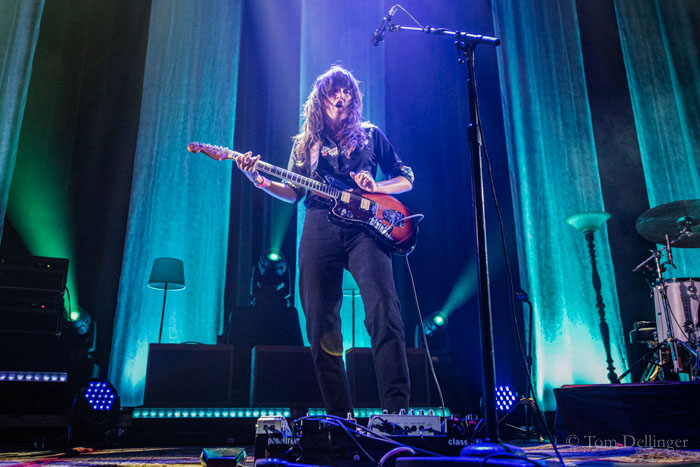 In one interview, Courtney shares: 
"I love playing loud and aggressive and disjointed music, and I love that songs can have different lives. So I'm sure they'll get a bit faster, get a bit more energy, get a bit more raucous. But what I wanted the recorded version to sound like was keeping in check with that sense of calmness."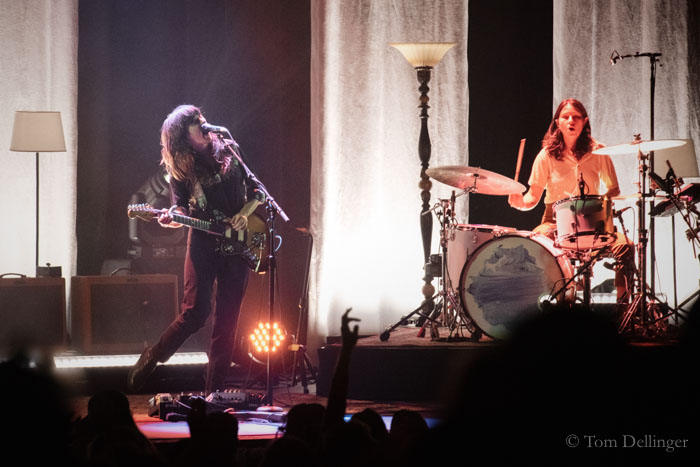 And that is very much what she delivered on Sunday night. When she says she likes to play loud and aggressive, she means it. And it was spectacular to behold. So many times through this show, there were moments that held you spellbound and you wouldn't want that moment to end.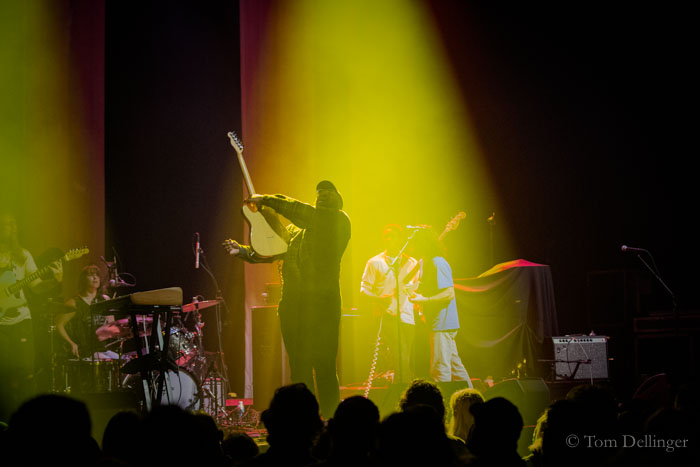 Opening for Courtney was Washington DC-based Bartees Strange who delivered a powerful set, drawing from his release, Live Forever. It was an impressive set and no doubt picked up many new fans. 
Here's a slideshow with more photos of both artists by Tom Dellinger:


Courtney Barnett


Courtney Barnett


Courtney Barnett


Courtney Barnett


Courtney Barnett


Courtney Barnett


Courtney Barnett


Courtney Barnett


Courtney Barnett


Courtney Barnett


Courtney Barnett


Courtney Barnett


Bartees Strange


Bartees Strange


Bartees Strange

Links: