Foo Fighters
Golden 1 Center, Sacramento
December 2, 2021
All photos by Paul Piazza.
The Foo Fighters recently rocked the hell out of Sacramento's Golden 1 Center on a Tuesday night. It was their second to last show of 2021 in what turned out to be a surprisingly robust second-half of the touring year for the band as they played festivals and arenas from about mid-year onward.
Of course, this year's road path was nothing compared to the ambitious sojourn they had originally planned for their 25th anniversary. But those plans, like the plans of so many others were derailed by 2020. Of course, the ever-forward looking band went ahead and re-named their 2021 shows their 26th Anniversary Tour and it all seemed to go down quite well as evidenced by the very appreciative Sacramento audience on this December night.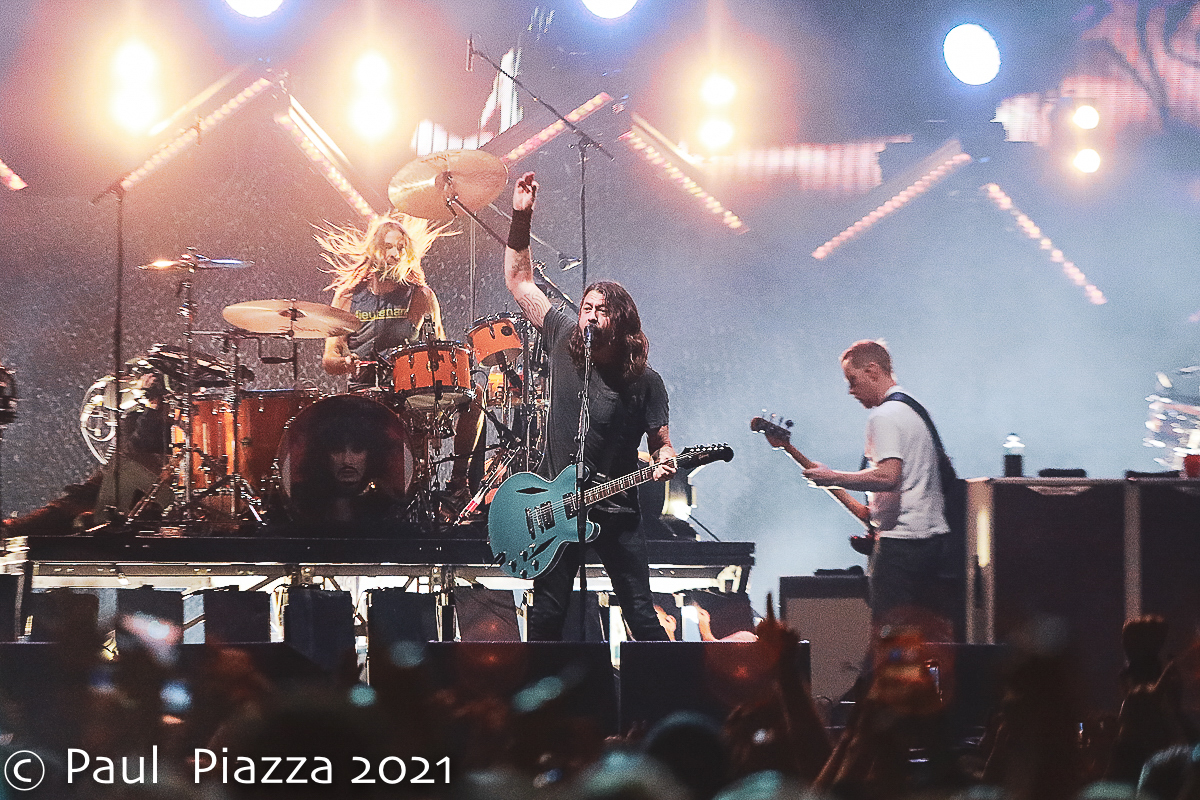 Those who witnessed their energizing roll at the packed arena could see that a quarter of a century into it, this band shows absolutely no sign of slowing down. They played a 2.5 hour set which featured bandleader Dave Grohl running around the stage like a madman and exhorting the audience from start to finish as the group plowed through old favorites, deep cuts, and newer tunes from their new record called Medicine at Midnight.
They also performed a couple of choice covers with Grohl getting the crowd to help sing Tom Petty's "Breakdown" and drummer Taylor Hawkins coming out front to lead a rousing version Queen's "Somebody to Love" with Grohl taking his place on the throne.
Those two mega-energizers along with the rest of the group which includes bassist Nate Mendel, punk guitar legend Pat Smear (the Germs, Nirvana), guitarist Chris Shiflett and keyboardist Rami Jaffee, were at the top of their game on this evening as well.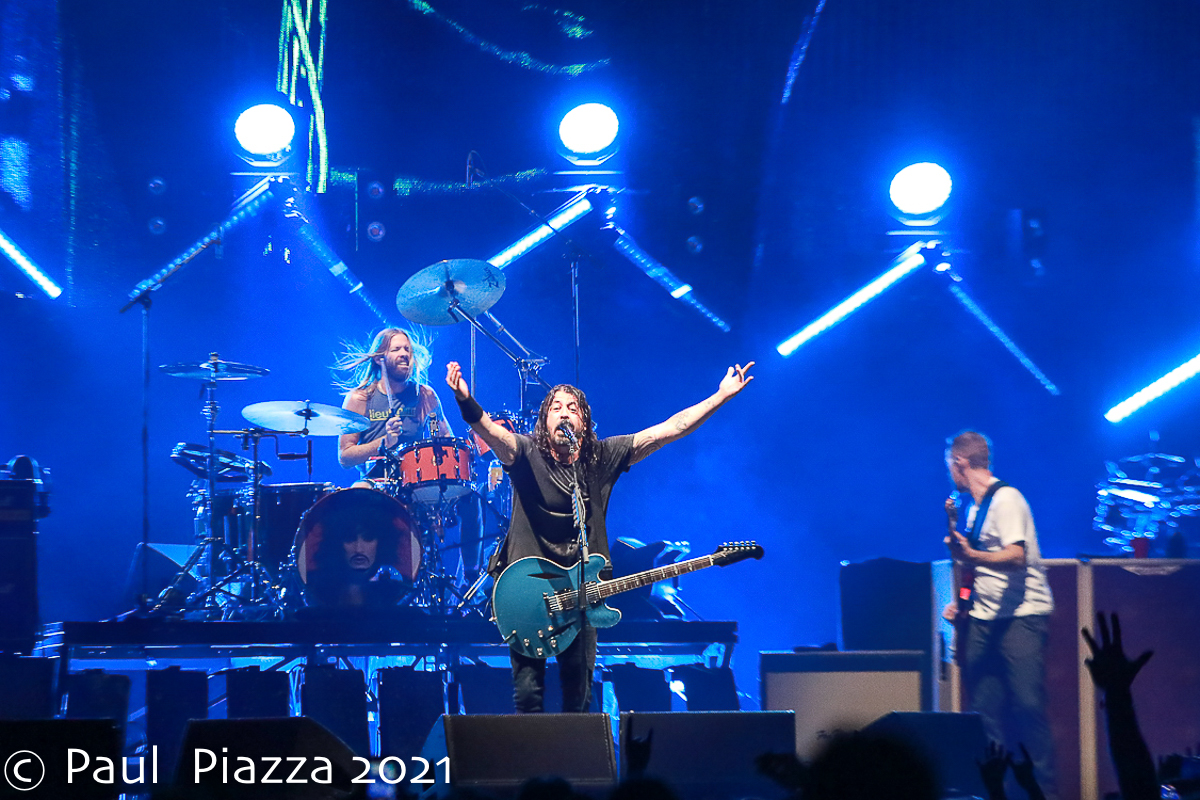 Grohl, who has also made a name for himself as a producer and director in tv and film with the well-received Sound City documentary and Sonic Highways series. Recently his production company, Roswell Films, released another documentary called What Drives Us and a new series called From Cradle to Stage. All of these offer unique perspectives that cover both historical context and unique insights into the lives of many individuals in music. On top of all that, he recently released a memoir entitled The Storyteller-Tales of Life and Music, and has booked speaking dates early next year in support of that.
Needless to say, 2022 will likely look much different (we hope!) for the band as they already have a number of dates and festivals on the calendar. One can only imagine that as they continue to perpetuate this energy around the world. "If everything could ever feel this real forever, If anything could ever be this good again," they sang on their closer in Sacramento the omnipresent tune "Everlong." Hard to say, but for the forseeable future, this band can really bring it like very few can in an arena setting.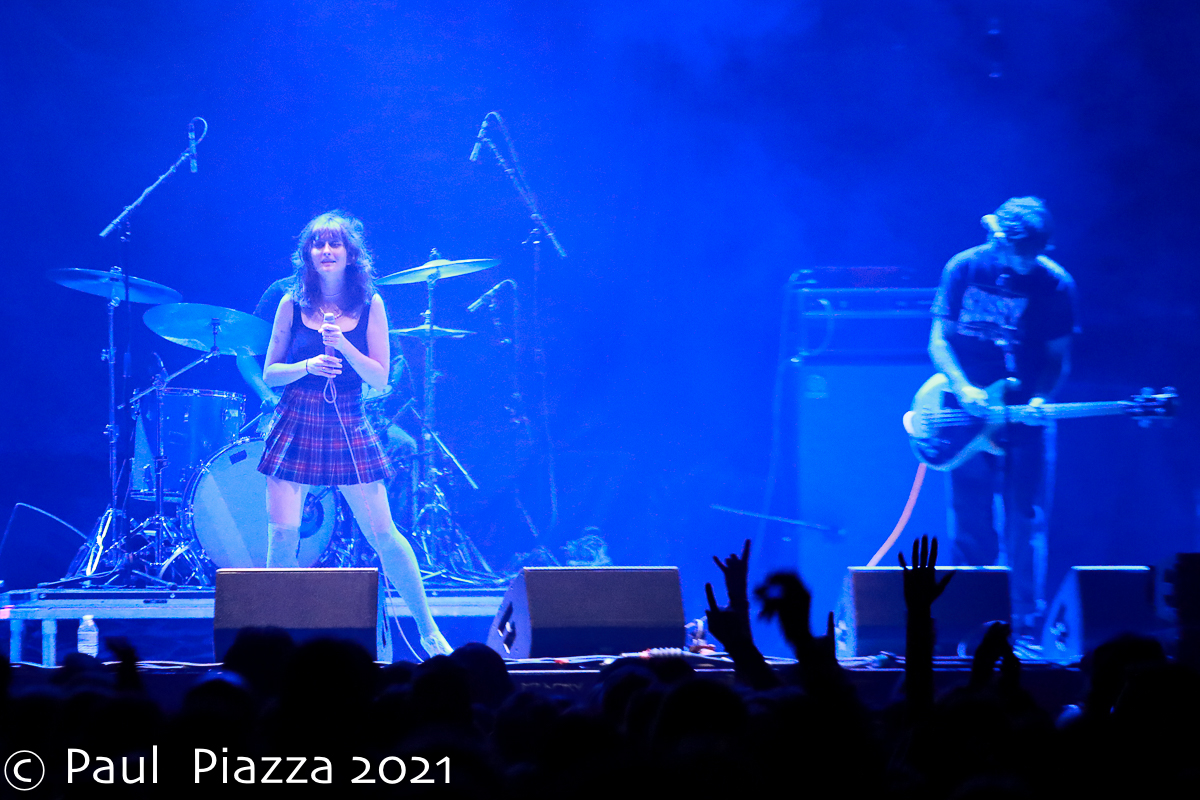 The opener on this night at Golden 1 Center were Kills Birds, a trio from Los Angeles who brought a fair amount of punk energy to the warmup slot before all the Foo fans had settled in for the show. Kill Birds' second album, Married, was recorded at Dave Grohl's studio.
Links: