Journey and Toto
Chase Center
March 31, 2022 
Photos by Raymond Ahner (IG: raymond_ahner)
The old and the new collided at the state-of-the-art Chase Center in San Francisco as Journey and Toto teamed up to crack open a time capsule of what many born after the 80s would term "dinosaur rock."
While it is true that if you squinted your eyes and tilted your head it could lead you to believe that this was an epic Thursday night at the Cow Palace in 1982, concertgoers were brought back to 2022 as they had to present IDs and vaccination cards to enter the venue.  There were no complaints, just a palpable sense of excitement to have live music back as a reality again after such a long time without it.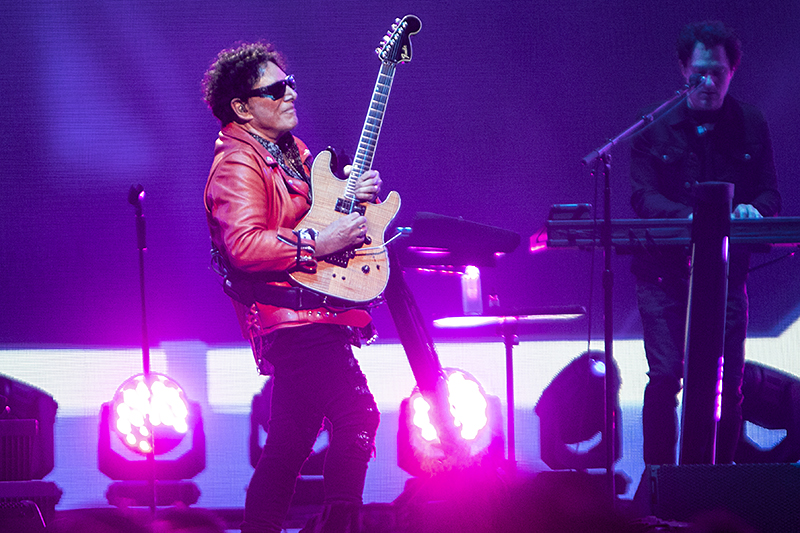 Of course, the buzz was not just to see any rock show, this was a homecoming for one of the Bay Area's most prized rock possessions.  And although only Neal Schon remains from the original lineup, Journey is still received as arena rock royalty with a Rock and Roll Hall of Fame pedigree. This stop on their 2022 'Freedom Tour' emphasized that fact.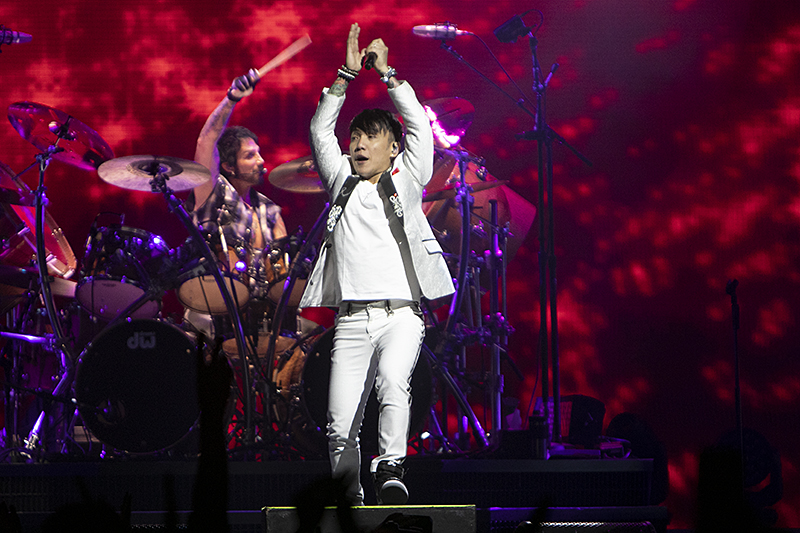 Schon, a Bay Area native that was plucked out of Aragon High School in San Mateo at the age of 16 to play with Santana, started Journey with original keyboardist Gregg Rollie back in 1973.  Initially launched as a juggernaut psychedelic-groove band leaning toward complicated progressive rock instrumental jams, Journey transformed into FM radio superstars when management suggested they would be better poised for success with a dedicated front man and brought in lead singer Steve Perry in 1977.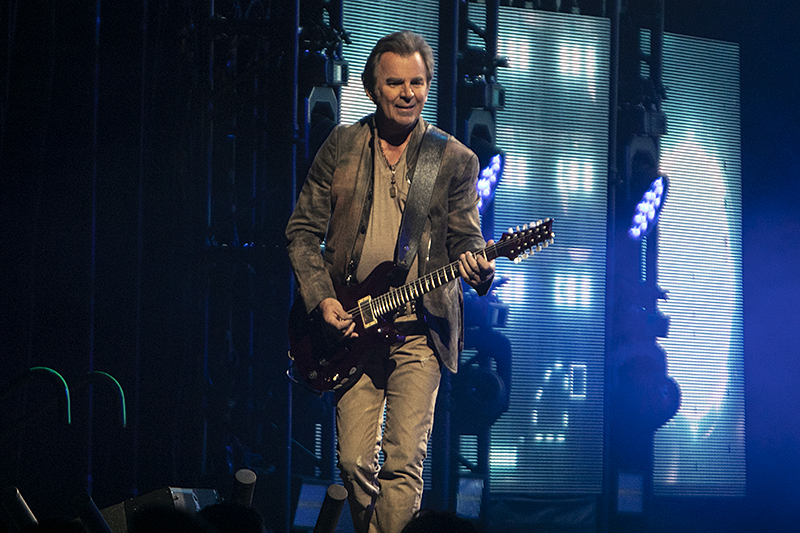 It was the Perry era of Journey that was celebrated at Chase Center, only with a revamped lineup featuring Arnel Pineda as lead singer teamed up with Schon, Jonathan Cain (keys), Deen Castronovo (drums), Todd Jensen (bass), and Jason Derlatka (keys/vox).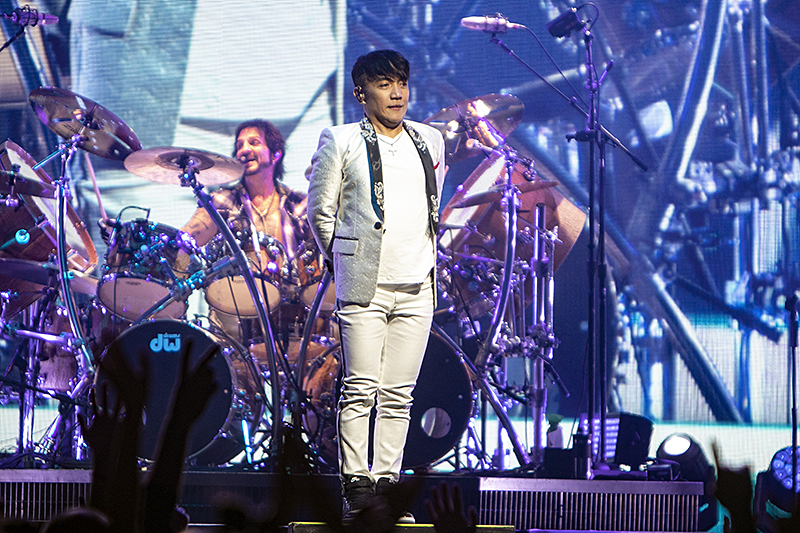 Pineda, who has been fronting Journey for the past 15 years, is now recognized for his own dynamic vocals instead of just being Perry's replacement and has infused Journey with a fresh new energy.  In addition to being able to uncannily cover Perry's tone and range, he runs around the stage as he engages the crowd and effortlessly hits every note.  He has also exposed Journey to an entirely new audience demographic as seen by the heavy representation of fans whose roots trace back to his native Philippines.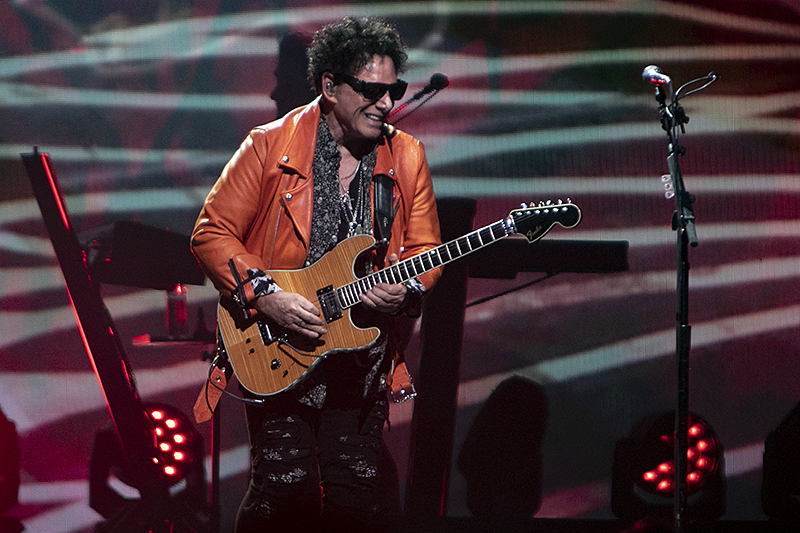 While Arnell's performance was sharp, there was evidence that perhaps he was a bit under the weather.  As he left the stage on "Mother Father" and "Suzanne," turning over vocal duties as he typically does on those tunes to Castronovo and Derlatka, his mic was left open and there was background coughing heard.  If he was not feeling 100%, it didn't show in his performance which hit a peak when he floored the room on his duet with Jonathan Cain on "Open Arms."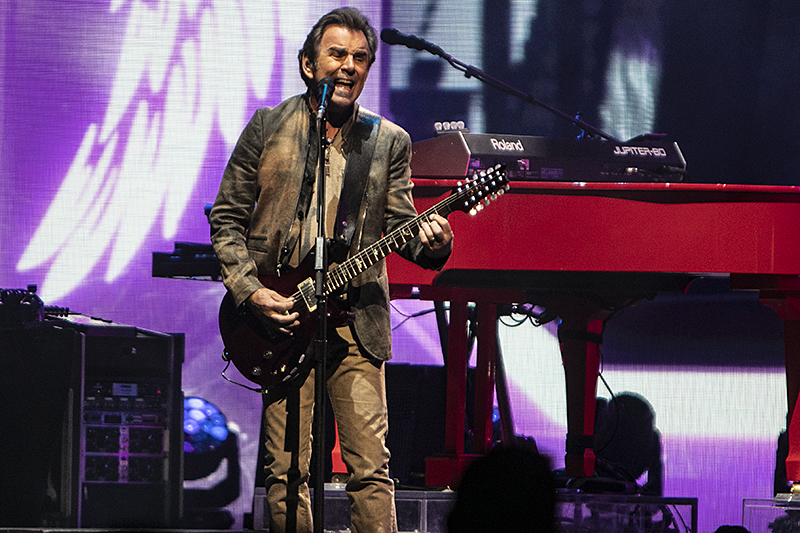 Cain, who is credited with a good portion of songwriting on Escape, specializes in piano-based ballads. Though his playing style is completely different than his predecessor (more classically-based than the rock/blues style of Rollie), he was the impetus behind such hits as 'Faithfully,' which drew some of the loudest cheers of the evening (especially from the female contingent). He even took a few turns at rhythm guitar, and despite the fact that he could play a bit, he looked as stiff as one could look while wearing an Explorer guitar.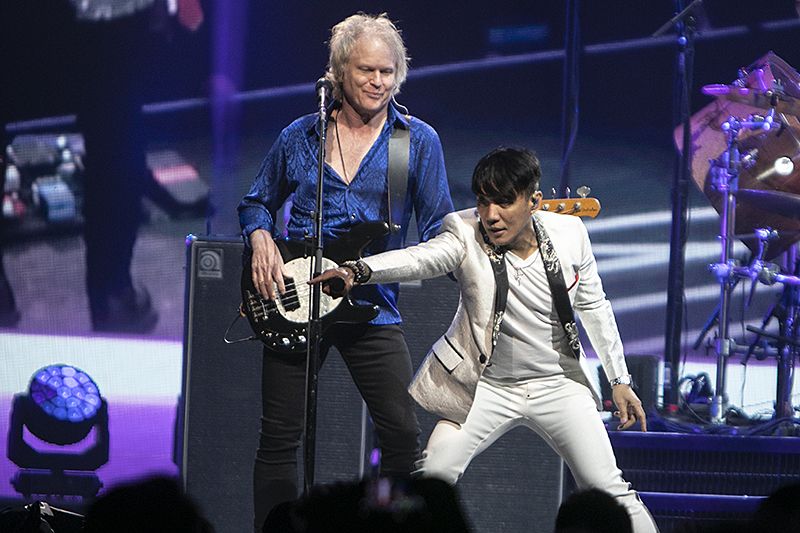 Schon also was hampered by some audio issues as the volume level of his guitar seemed to drop in the mix at random times, and he had to switch guitars in the middle of "Who's Crying Now."  Despite these technical hiccups, it was Schon's signature guitar work that carried the show.  This was particularly evident during the songs mined from Journey's 1982 tour de force album Escape.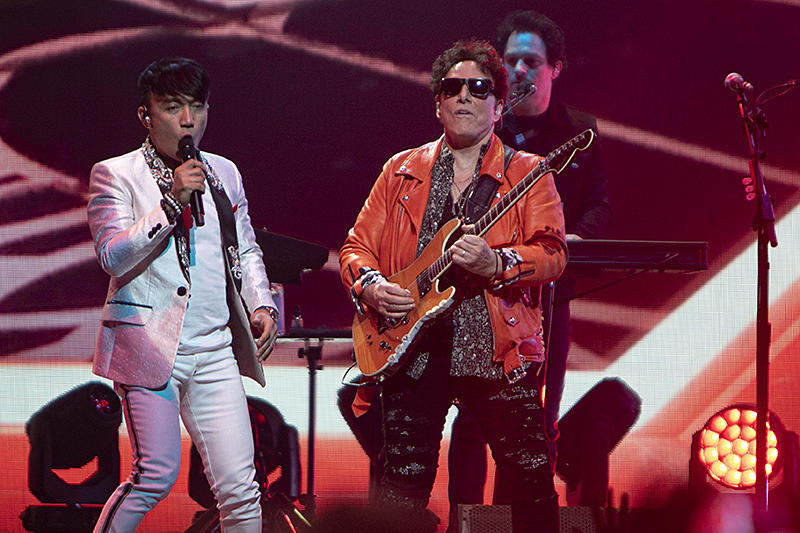 With a perma-grin plastered on his face he constantly nodded toward the crowd in appreciation of their cheers as he absolutely shredded "Stone in Love' and 'Don't Stop Believin.. But it was the refreshing deep cuts 'Escape' and the locomotive stomp of 'Dead or Alive' that sent the Chase crowd into overdrive.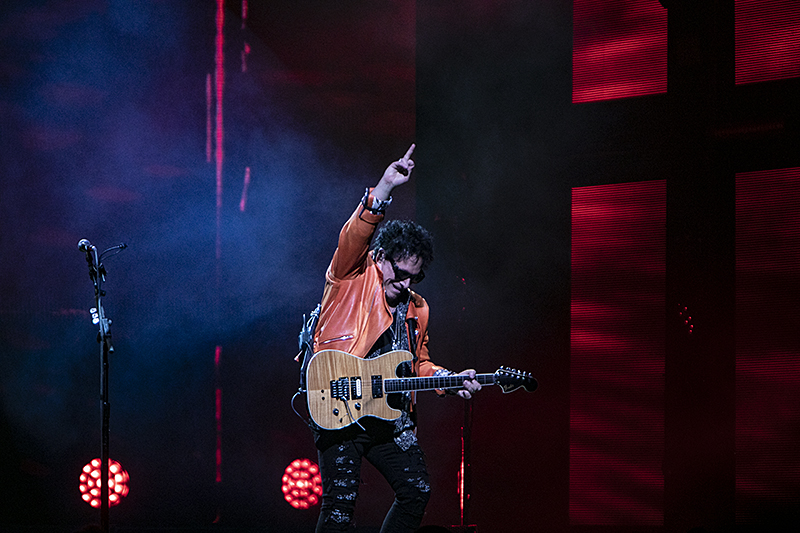 Another highlight of the set was the searing powerhouse ballad 'Mother Father' that not only featured Deen Castronovo's virtuoso rendition of Steve Smith's original drum work, but also his seamless handling of vocals (arguably better than Perry or Arnel). It was a jaw dropping showing of intricate multi-tasking from behind the kit that was also supported by Schon's fretboard pyrotechnics.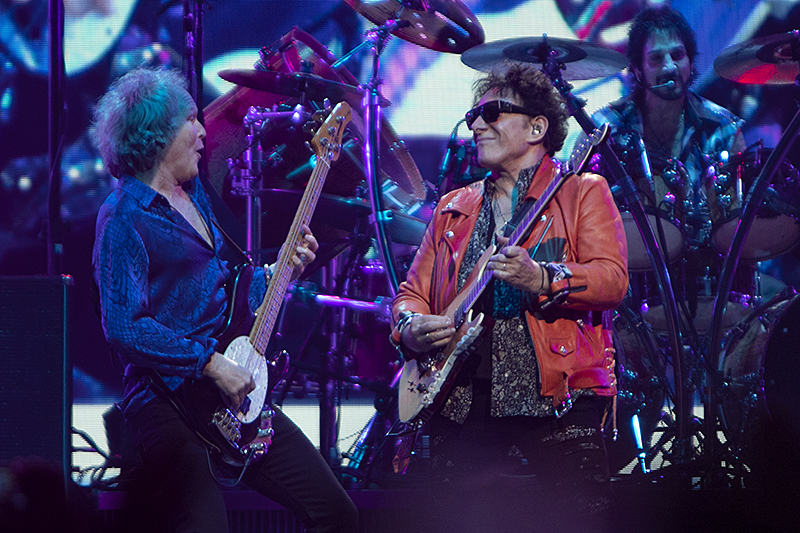 By the time the curtain came down after a rousing version of 'Any Way You Want It' (lead track from Departure – 1980) it was an hour and 45 minutes and 19 songs later, and the crowd still wanted more. With such a deep catalog, the band could have gone much longer, but the time was right to send fans floating home high with dozens of Journey song hooks repeating in their heads.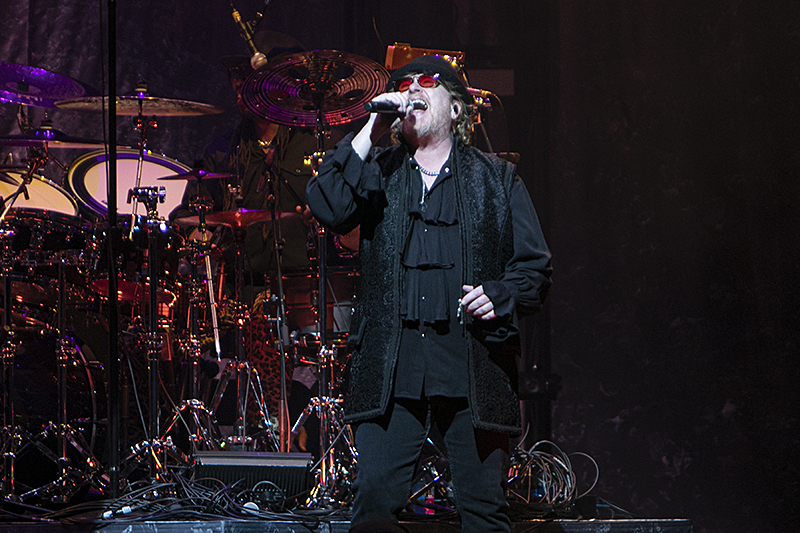 Opening the time-warped evening of rock were multi-platinum hit makers Toto. It was evident that they were not any regular opening act, as the house was almost full when they opened their set.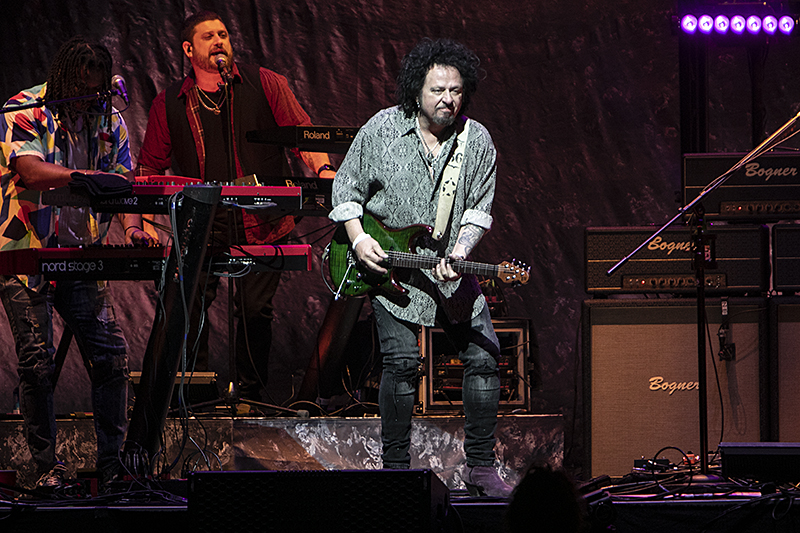 Led by guitarist and founding member Steve Lukather, Toto churned through an hour-long set that hit all the highs of their career, but none hit harder than the head knocking rocker 'Hold the Line' from their 1978 eponymous album. From the opening piano licks leading into the crunching guitars of Lukather, the assembled crowd was standing and cheering.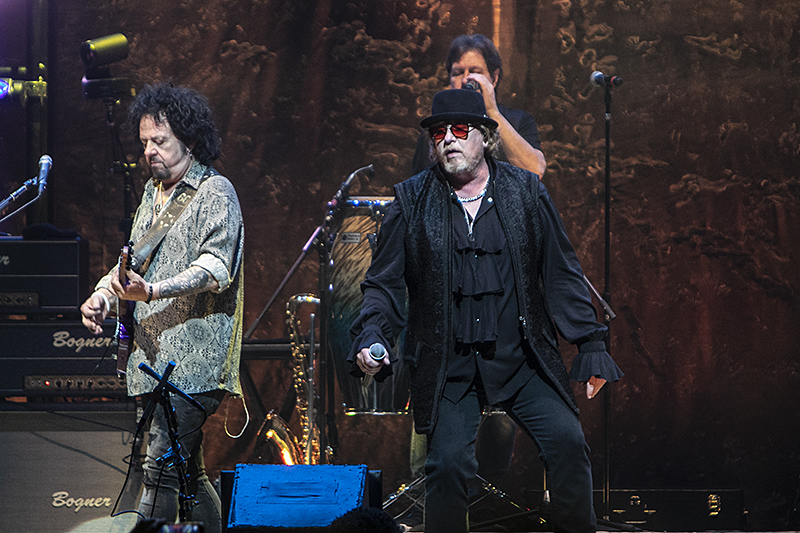 The rest of the set was a testimony to why Toto are considered forefathers to the yacht rock movement. Closing with a duo of 'Rosanna' and the often covered 'Africa' from the 1982 mega-seller Toto IV, the band capped their set with extraordinary rock/jazz/pop fusion artistry and musicianship.
Links:
Journey
Toto