Jeff Beck and Johnny Depp
Hard Rock Cafe, Wheatland
November 10, 2022
Photos by Paul Piazza
Jeff Beck recently played a sold out show at Wheatland's Hard Rock Hotel and Casino. Accompanying him on this tour is actor/musician Johnny Depp, who came out and played and sang for the last one-third of the set. The two recently made a record together called 18 and played some songs from that record with Depp on vocals.
Depp, the internationally known actor, has been playing guitar and performing with bands since he was twelve. He has recorded and toured most notably with The Hollywood Vampires, a band he formed in 2015 with Alice Cooper and Joe Perry. Prior to that he had played guitar on songs recorded with Oasis, Iggy Pop, Shane MacGowan and Marilyn Manson, along with a few others.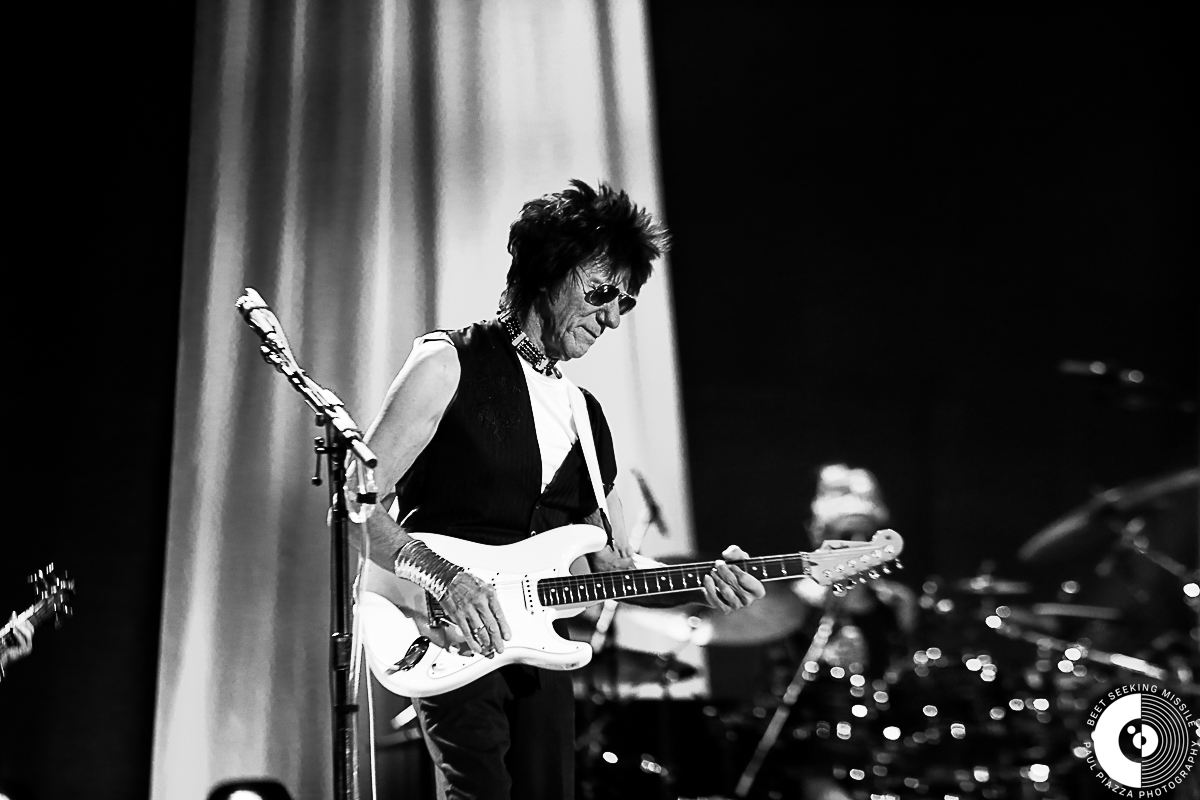 And although Jeff Beck is widely considered one of the greatest guitarists of all time, many are unfamiliar with his acting career, where he has often played his most natural role-a musician. One of the movies he was featured in was the 1988 Danny Devito/Arnold Schwarzenegger comedic farce Twins. In that movie, he was a guitarist playing in a bar band alongside the late Nicolette Larson. This scene leads into a memorable moment when an inexperienced Schwarzenegger has an unforgettable expression stuck on his face after making love for the first time.
However, most notably, 22 years earlier, Beck was in the 1966 mystery drama film Blow Up. In the lengthy scene, Beck is with the Yardbirds, who are playing in a club that the movie's protagonist hurries into while pursuing a woman. This was filmed at the historical time when there was another young guitarist in the band named Jimmy Page. It turned out to be a very memorable scene in the film. Beck gets frustrated during the tune when his amplifier malfunctions and ends up smashing his guitar and chucking it into the crowd, where the protagonist of the film picks it up and runs out of the club.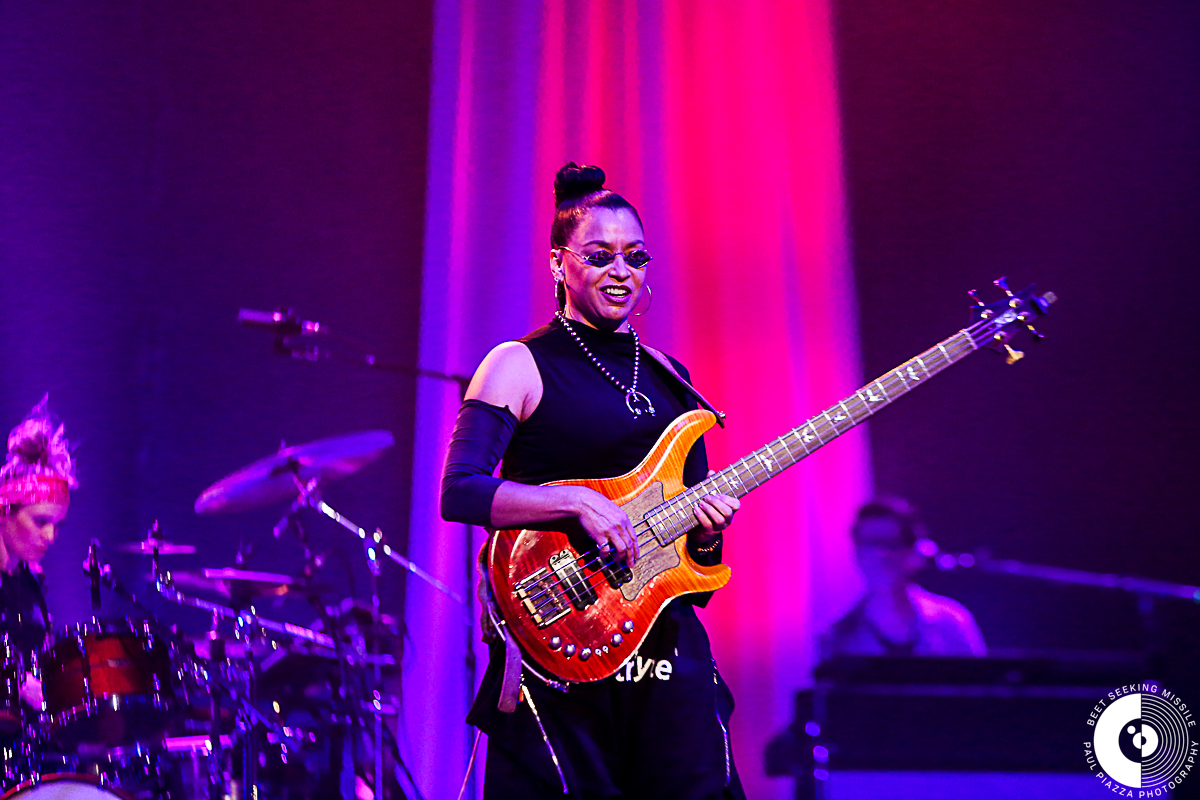 Naturally, there was none of this high drama on this night at the new casino venue with a full house. Beckcame out with his quartet hitting on all cylinders and ripped through a virtuosic set that touched on bits and pieces of his career and guitar evolution including tunes from Jeff Beck's Guitar Shop and Blow by Blow.
Particularly impressive in the group were bassist Rhonda Smith (Prince) and the young German drummer Anika Nilles. Both played wonderfully and in fact one of the night's best moments occurred during Smith's bass solo, which was super fat with tone and dexterously funky. Beck, who was watching mesmerized like the rest of the crowd, reacted to a particular flurry of notes from Smith by doing a sort of shocked, sudden convulsive backpedal dance move. This maneuver was pure old-school showmanship.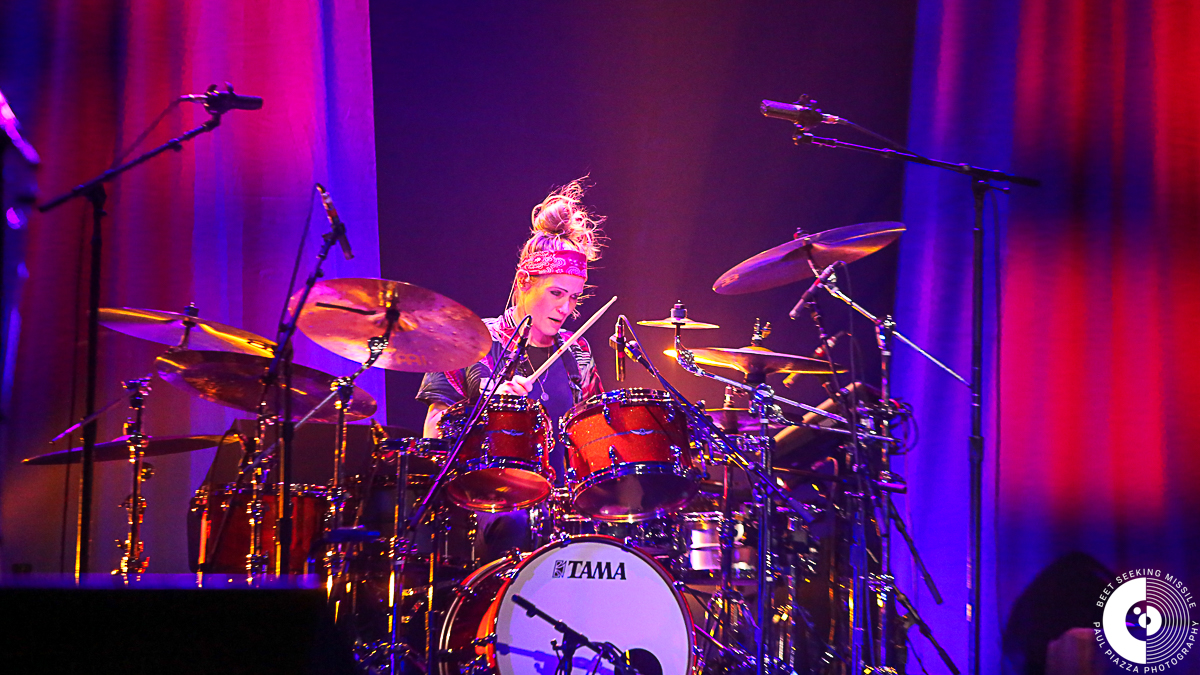 The anticipation emanating from many in attendance before Depp's arrival to the stage felt pretty intense, as the crowd in attendance seemed to be split up into Beck purists and Depp fanatics. If one did an actual head count, it might have been a margin closer than a swing state vote. But unlike the political world, all seemed to get along marvelously.
When Depp finally made his entrance an hour into the show, he looked comfortable with a guitar in his hands as he came out through the concert smoke onto the stage. He sang on five songs from the recent 18 record. Many of those are covers and one of those was "Death and Resurrection Song" by Killing Joke. They played  an original penned by Depp called "This is a Song for Hedy Lamar." In the studio both Depp and Beck played the vast majority of the instruments on many tracks including drums, bass, and keys, and Depp on vocals. One of the themes of the album was the psychic drama of handling the price of fame.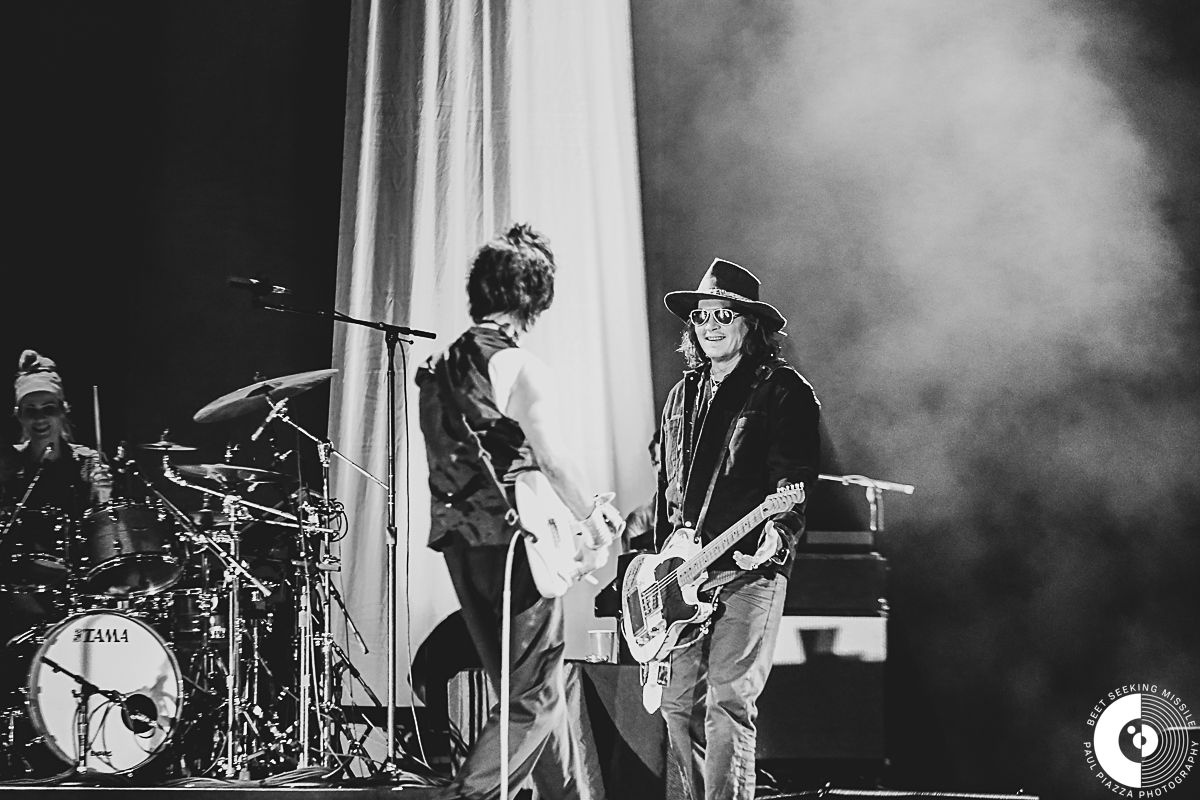 As they paired up on stage, it was no secret to anyone in attendance that Beck would handle all of the guitar solos. Standing next to the maestro and his virtuoso group of players, Depp could at best, be considered a fledgling musician, still searching to find his style. But he's still a remarkable world class performer and he had an obvious ease on stage and never seemed to play excessively the spotlight. In fact, one could say that Depp did a very good job of capably staying in his lane during the performance.
This was most evident during Beck's gorgeous rendition of the Beatles "A Day in the Life." While the maestro and the band beautifully wove through the tune, Depp strutted and strummed and pranced happily around on his side of the stage, occasionally weaving towards the others yet always staying deftly out of the way and seeming to hit all the marks. A true mummer on any stage, this guy is an incredible physical actor.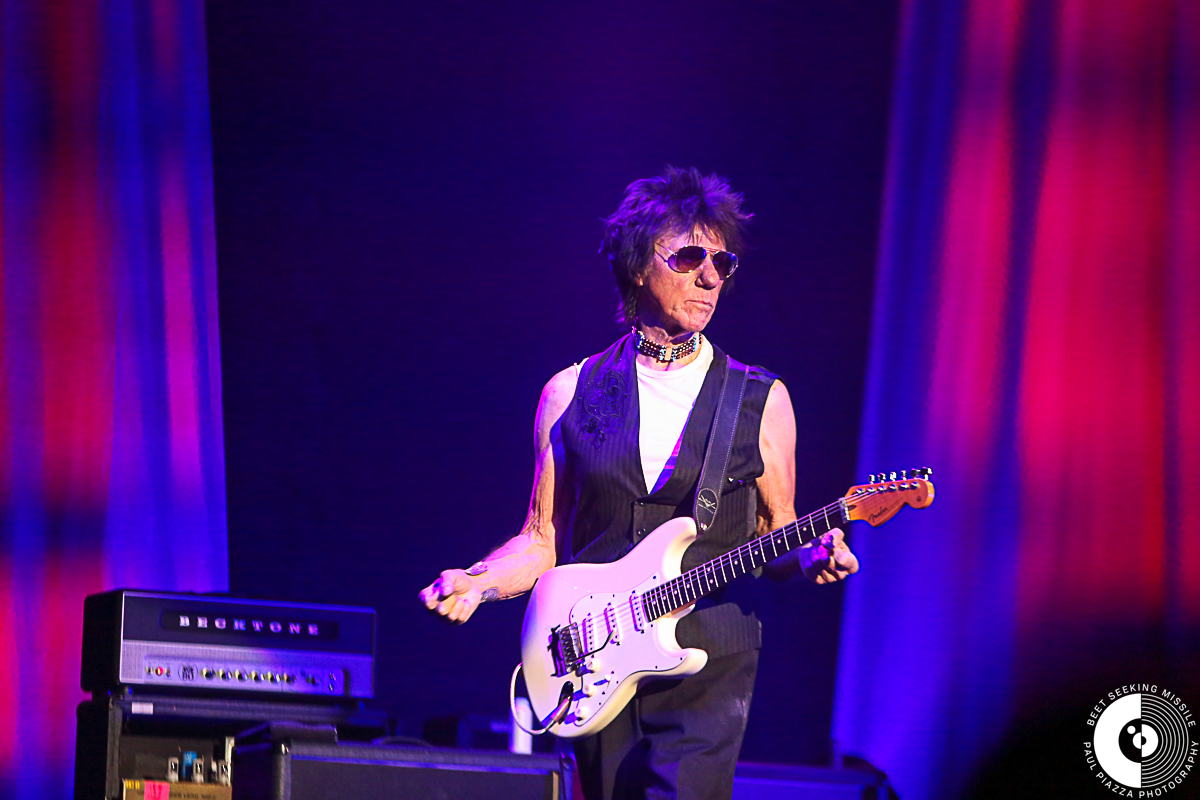 Those who have seen Beck before in the area before might have had some idea coming into this night that the performance wasn't going to make them forget the night the guitarist came to nearby Arco Arena in Sacramento with Stevie Ray Vaughan or with Santana at Cal Expo as a co-headliner. But at 78 years of age for Beck and almost 60 for Depp, the pair both seemed to possess a healthy dose of vibrance and chemistry and it truly felt like we were able to witness a short glimpse into their remarkable lives. If one were nitpicking, it might have been fun to see Depp bust out a song or two from the John Waters musical "Cry Baby," but that's not what this show was all about.
Afterwards, it was apparent that the crowd at the Hard Rock seemed to appreciate all of it. More than one conversation heading out door that night was "This is probably the only time we'll ever see Jeff Beck AND Johnny Depp in Wheatland."
Here's Jeff Beck and the Yardbirds (with Jimmy Page) in Blow Up: