Hangtown Festival
Nevada County Fairgrounds, Grass Valley
October 20-23, 2022
Photos by Paul Piazza
The 11th annual Hangtown Music Festival was quite a memorable event. Four days of nonstop music and merriment that took place in festival's new location at the Nevada County Fairgrounds in Grass Valley. Previously, the event had taken place in Placerville at the El Dorado County Fairgrounds. The new digs provides much more camping space than the previous venue and the ample spaciousness and beautiful pine trees made for an idyllic setting with a woodsy feel.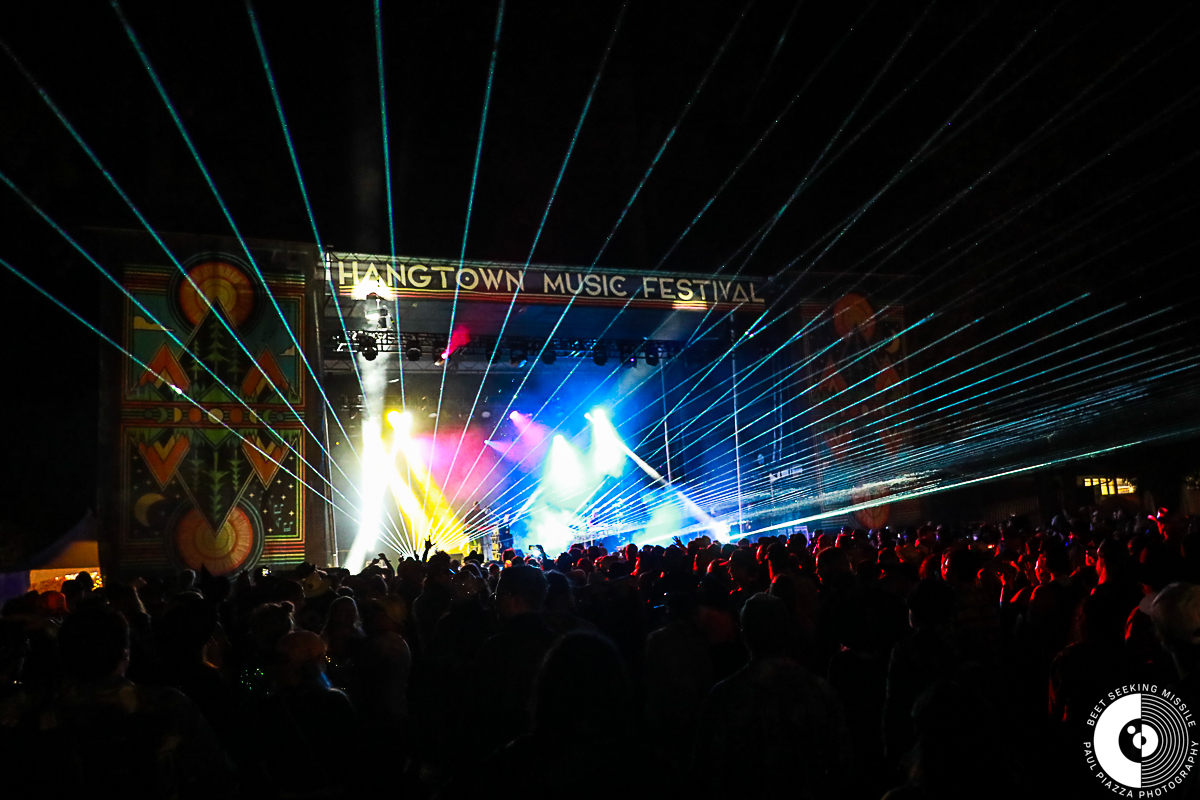 This was the final year under the name Hangtown Music Festival. It will be rebranded with a new name for next year's event. Judging by how well things seemed to go at this year's festival, there will be much anticipation for the next version, largely in part due to the fact that this festival does a fantastic job of threading the needle between the bluegrass and jam and funk communities, bringing them together for a four day celebration of music, friendship and an amazing array of creative costume fun.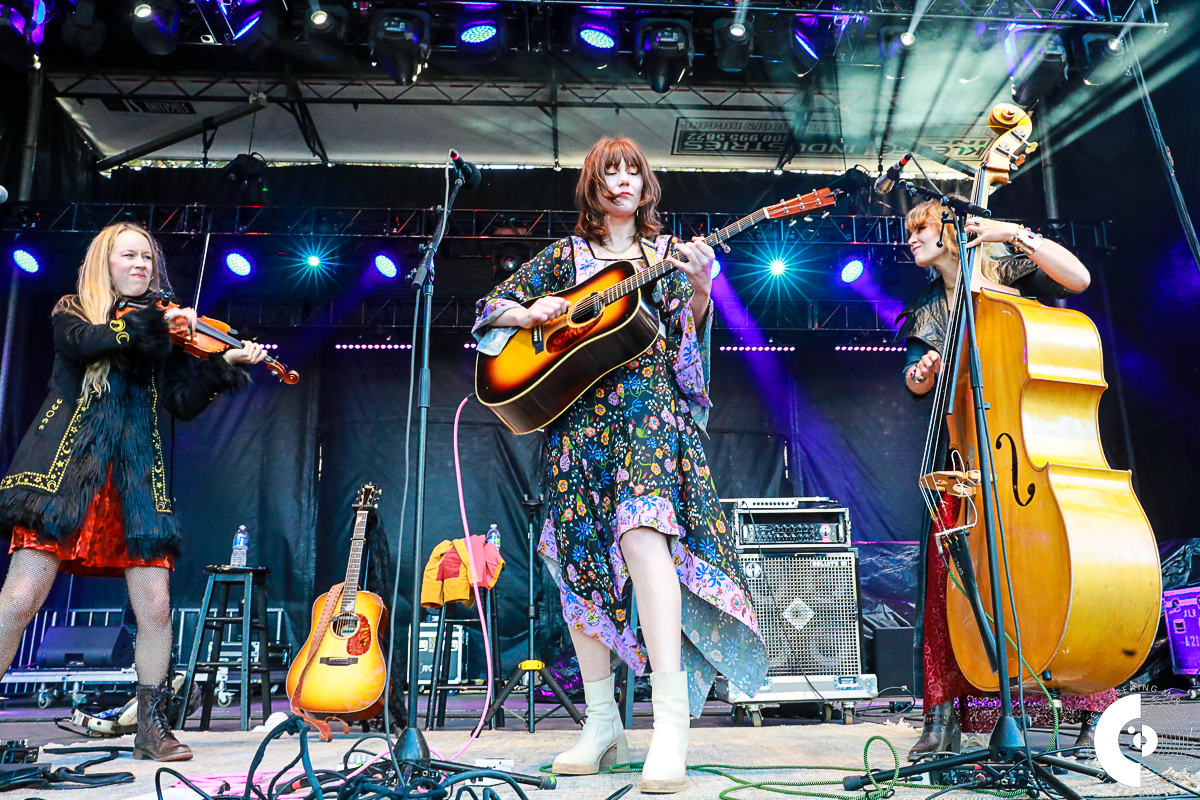 There were many fantastic sets of music over the long weekend, but the two that stood out for many were the Saturday sets by Molly Tuttle and Karl Denson's Tiny Universe.
Tuttle, a phenomenal guitarist, has been coming out with her family from Palo Alto to these same fairgrounds to make music since she was a child. She often attended the annual Father's Day Bluegrass Festival at this same venue with her father Jack, a renowned bluegrass player and teacher.
Jack was also in attendance at Hangtown. He was not only there to watch Molly perform, but also her brother Sullivan, an amazing flat picking guitarist who played with the band A.J. Lee & Blue Summit. They are very talented family. Another brother Michael, who plays mandolin, was not in attendance.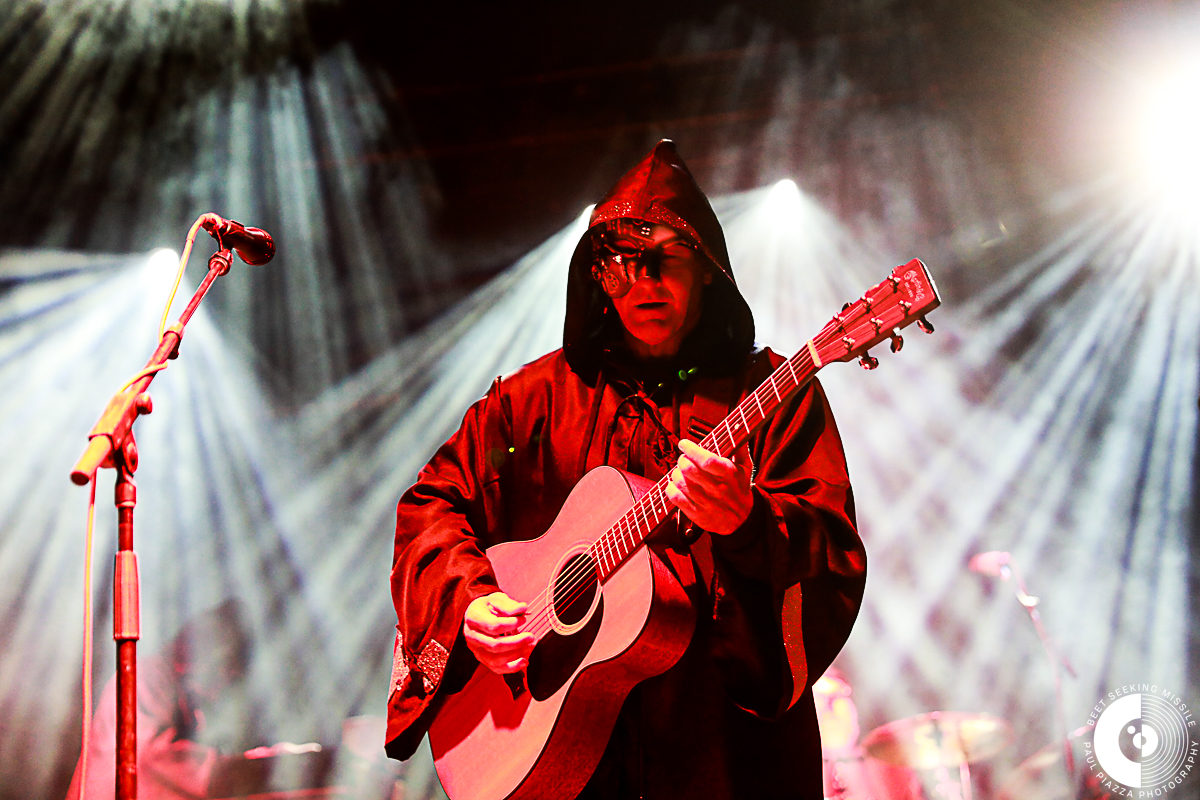 The Molly Tuttle set was performed as a trio, with Bronwyn Keith-Hynes on fiddle and upright bassist Shelby Means. The trio's set featured many tunes from their fantastic recent release "Crooked Tree" and highlighted all three phenomenal players but most particularly Tuttle, whose blazingly fast and incredibly meticulous guitar playing put a shine on everything they performed.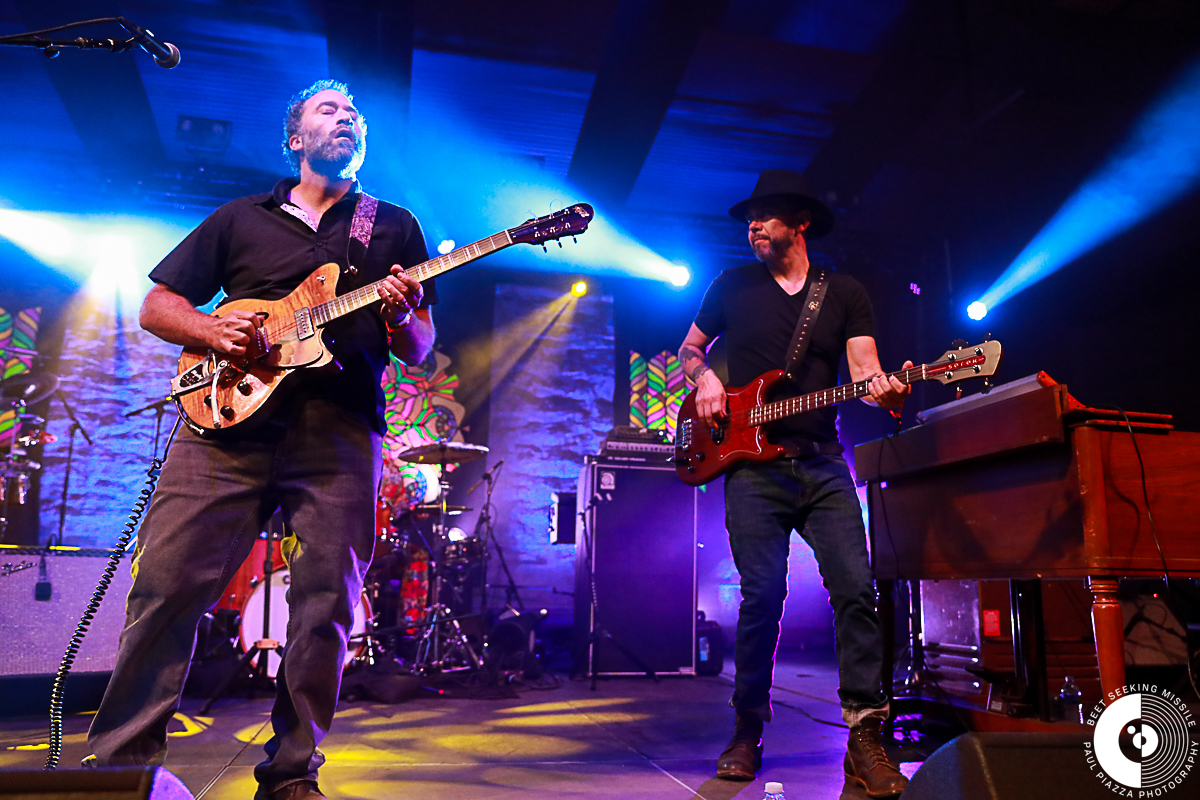 One of the highlights of the set was when Tuttle introduced a song on the new record called "Grass Valley," which was about the impact of coming to the bluegrass festival of this very site as a child. It was a profound moment that created misty eyes for some in the audience who were longtime Father's Day Bluegrass Festival attendees. Later in the set, her brother Sullivan joined the trio for a sizzling duel with his sister. When this set was over, the crowd was most definitely buzzing.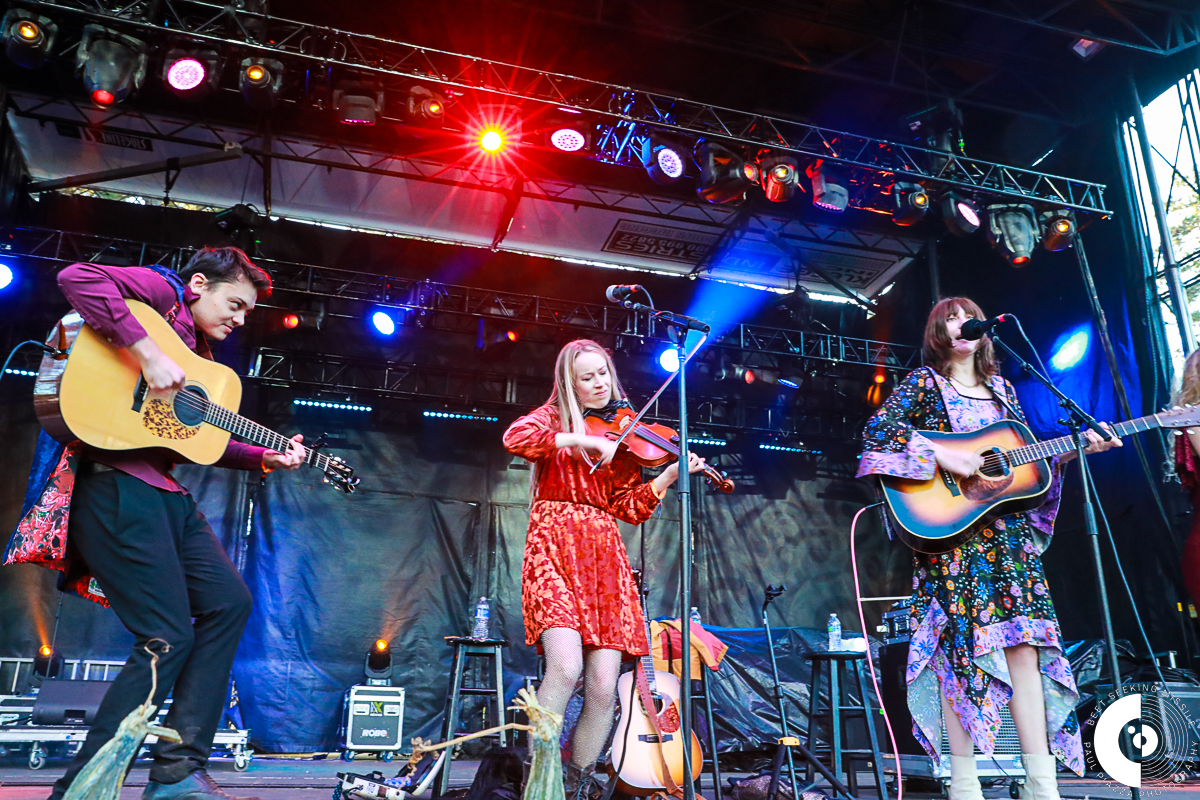 In between the headliner sets on the large Yuba stage, there were shorter sets at the Sugar Pine stage which was right next to it. Following the Tuttle set, there was a very good one by singer/songwriter Marty O'Reilly. After O'Reilly finished and a mere 45 minutes later, the Bowie anticipation was multiplying on the main Yuba stage.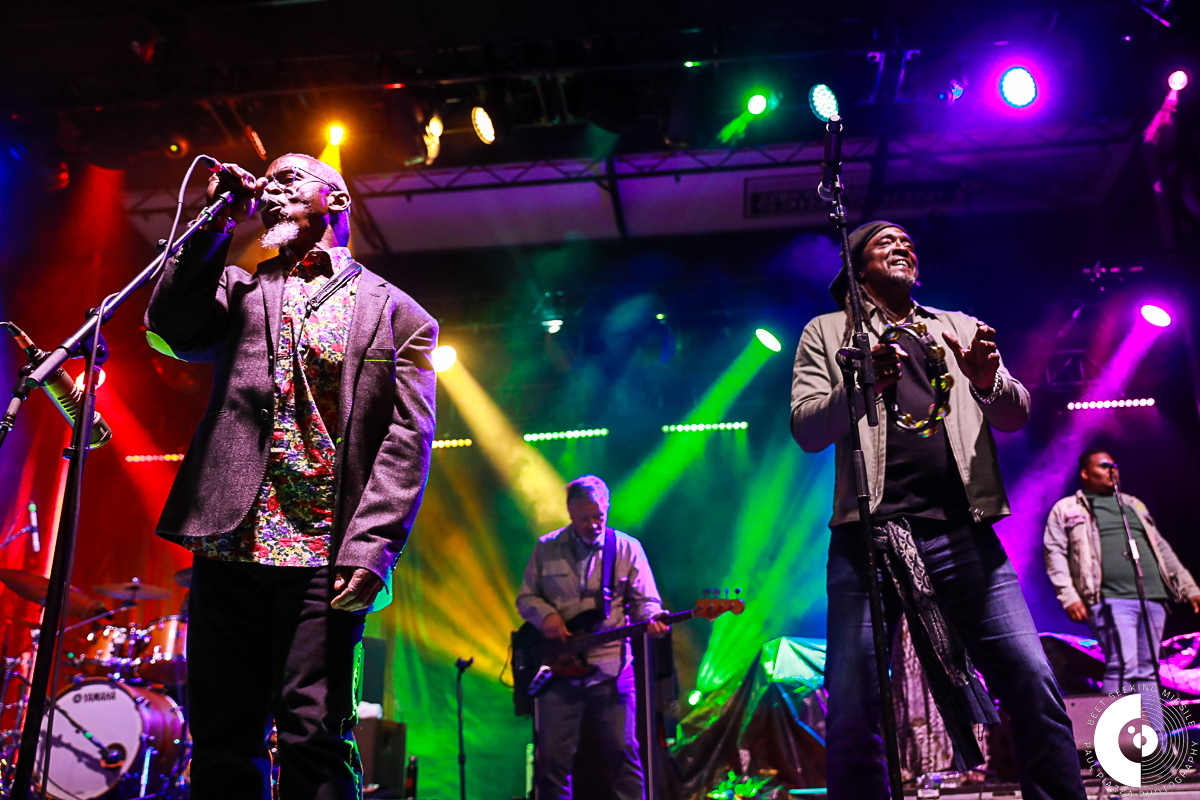 Denson, the brilliant saxophone, flute player arranger and bandleader, is an integral part of the history of Hangtown. His super sharp group played a Beastie Boys tribute with members of Slightly Stoopid at the very first festival in 2012 and in more recent years he has organized a Prince "Dirty Mind" tribute and an Allman Brothers tribute called "Bucket of Peaches." Both of those were quite excellent.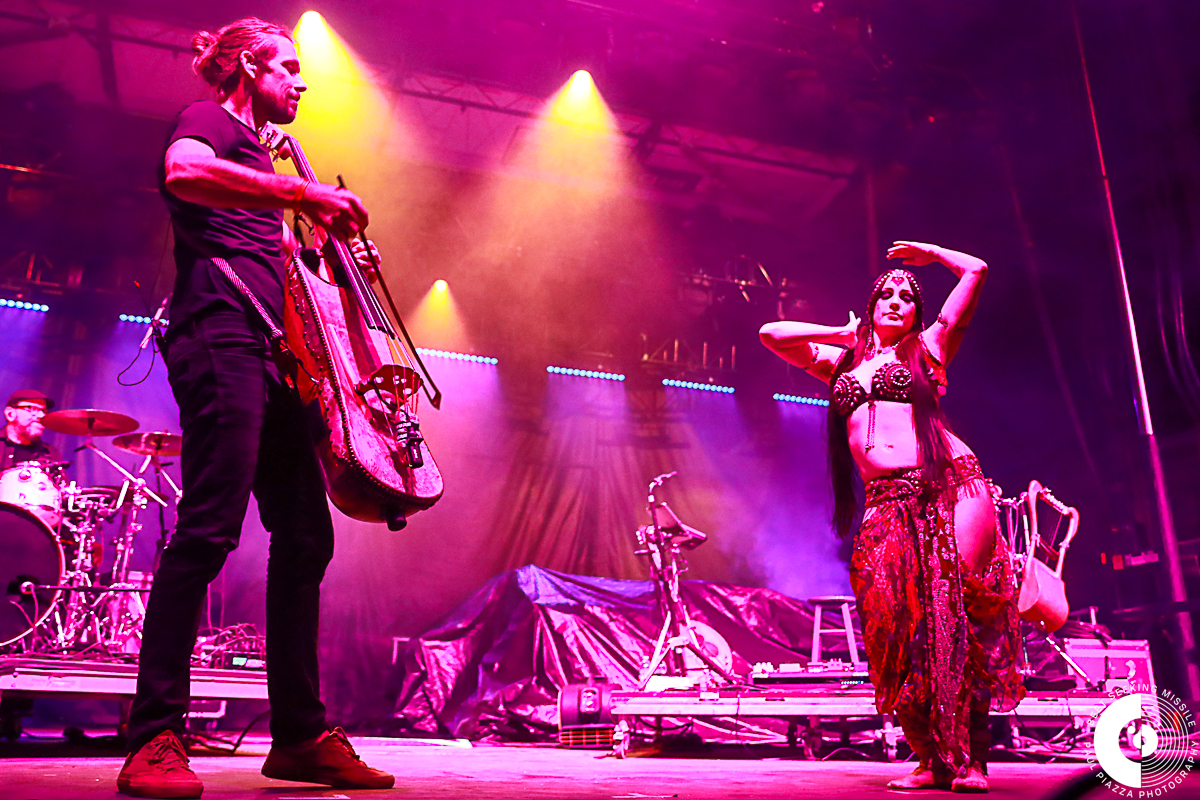 In between playing with Karl Denson's Tiny Universe (KDTU) , Denson is also an integral member of The Greyboy Allstars, another superb act. Denson joined The Rolling Stones in 2014 after the death of tenor saxophonist Bobby Keys, and now splits time between all three groups. On this night, he brought along the great Bernard Fowler, who has been a backup vocalist with the Stones since the mid-80's. Fowler dynamically handled most of the vocals and brought a powerful presence to the stage. Another player who shone in this set was pianist Kenneth Crouch, who had the crowd hanging on every note during an astounding version of "TVC15."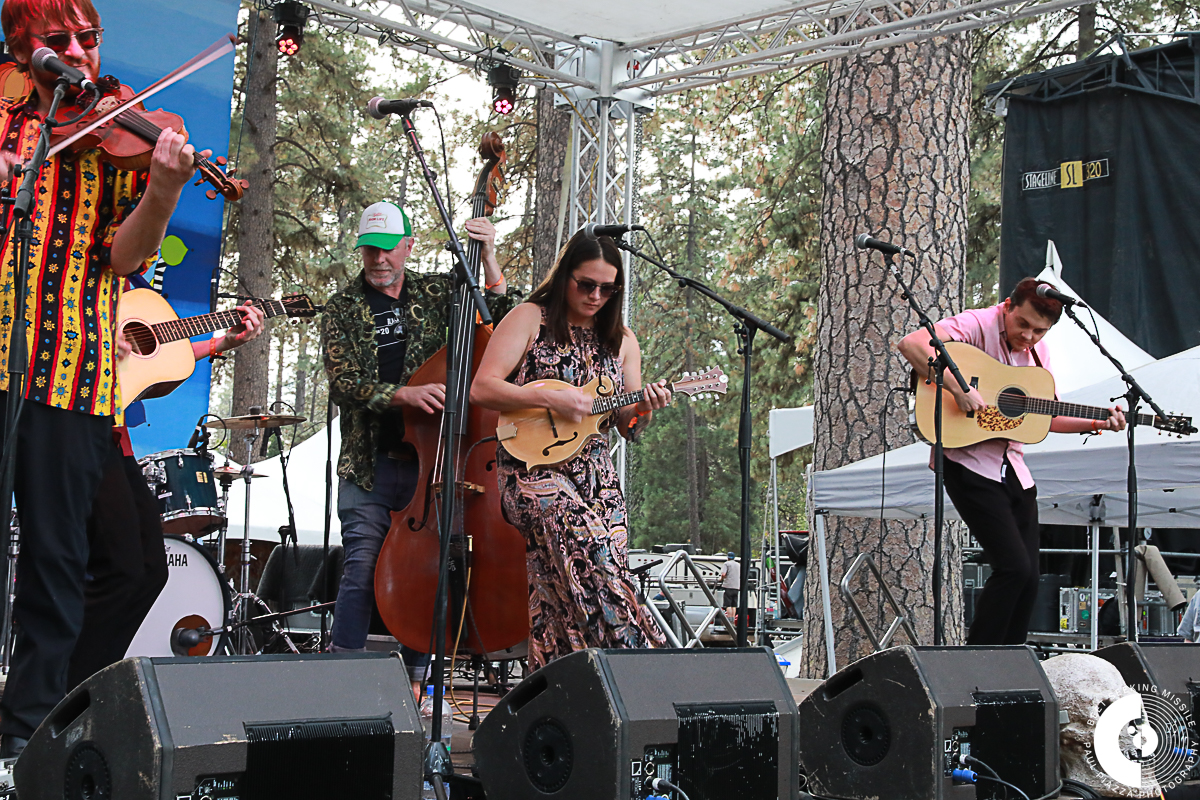 It was beautiful to hear the Bowie songs through Denson's lens, as the articulate player and his talented group joyously brought new twists to "Station to Station" and "Golden Years." One could tell from the looks on the faces of the players that they knew they were hitting on all cylinders and the crowd responded with outbursts of physical and emotional response throughout. That was one that will go down in the history books.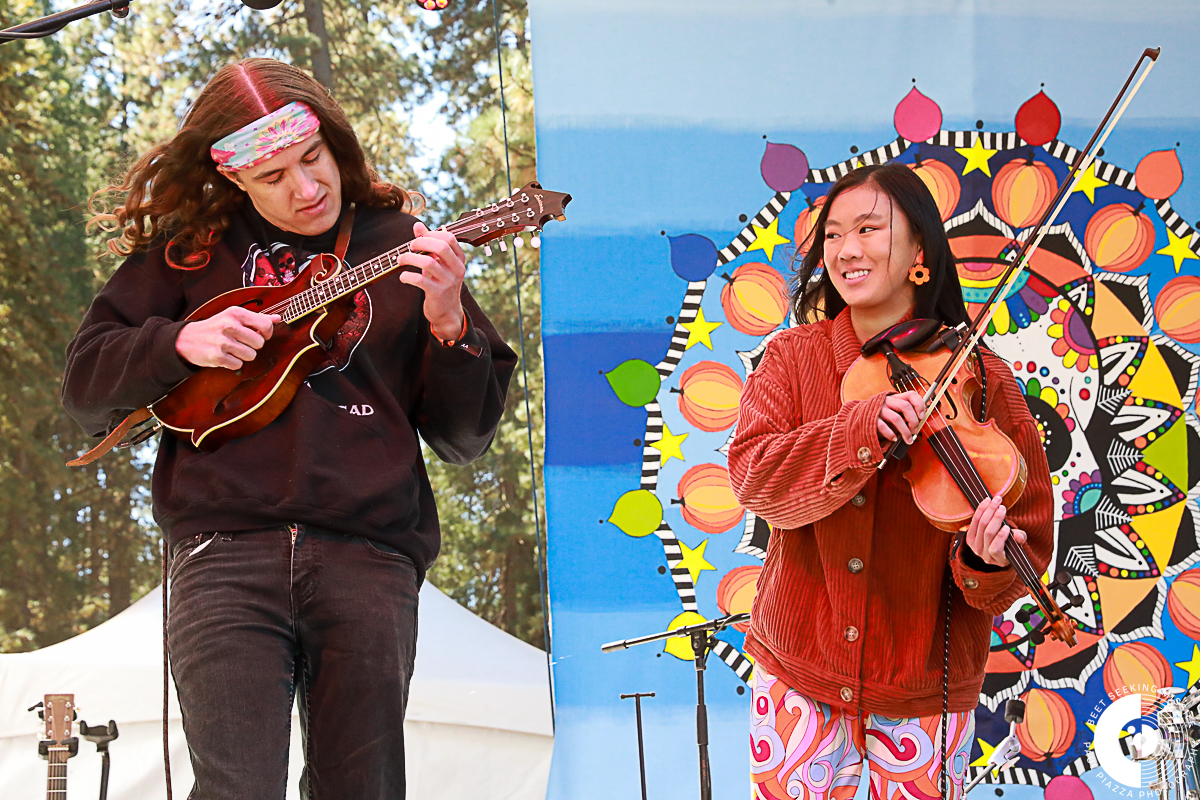 Another young act that shone over the weekend was AJ Lee and Blue Summit. Like the Tuttles, AJ Lee started coming out to Grass Valley as a kid and most likely interacted with the Tuttle kids as she learned to play. This may explain why Sullivan Tuttle is in her band. They are a fantastic pickin' style group who play the traditional bluegrass with a modern emphasis. Keep an eye out for this group.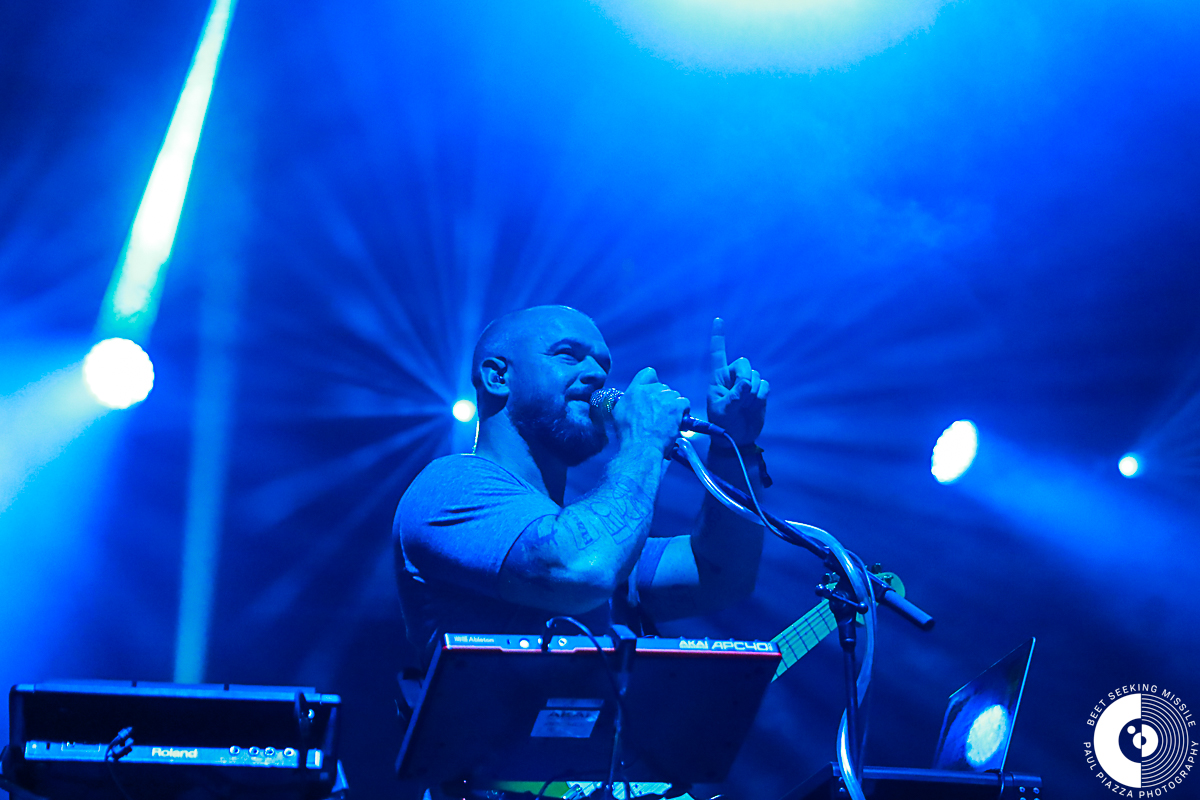 There was a slew of other great sets from the crazy lights and beats of the brotherly duo The Floozies, who hit the crowd with so many beats and lasers that a few people were curious afterwards if they had gotten free lasik treatment. There was a killer double-header of fiery California soul by The Mother Hips (featuring Scheila Gonzalez on saxophone and keyboards) and a superb diversely funky crowd-participation set from Chicago's Low Down Brass Band on Sunday.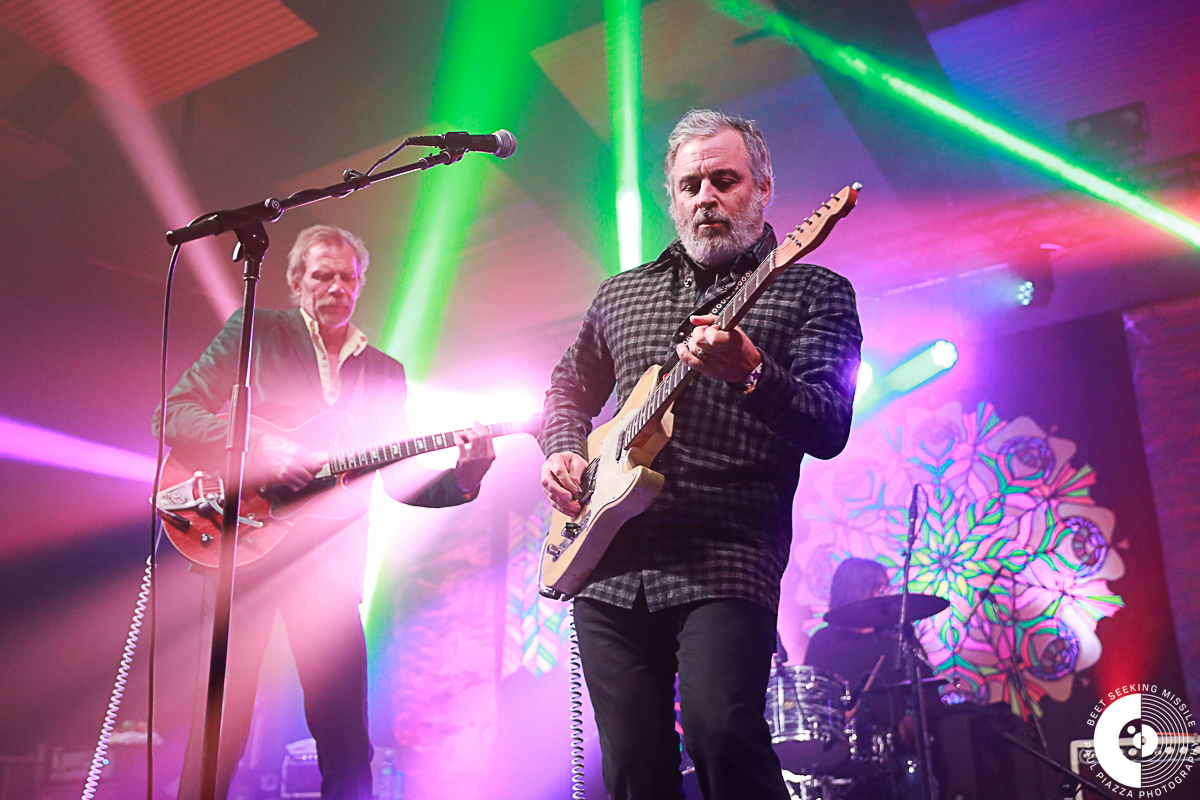 Naturally, festival host band Railroad Earth were excellent throughout and there were also many other solid performances by Marty O' Reilly, Beats Antique, Broken Compass Bluegrass, Brothers Comatose, Ryan Montbleau, Achilles Wheels, Yonder Mountain String Band, Boot Juice, and Sway Wild.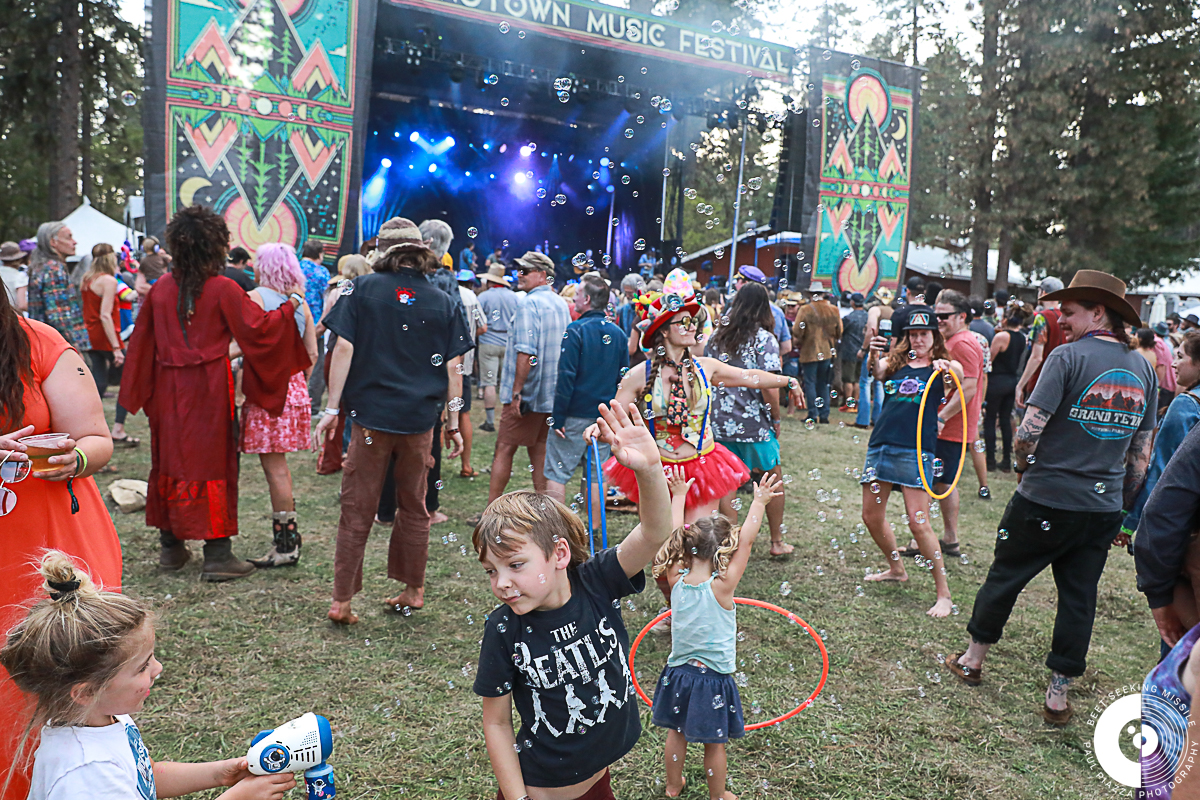 Another notable aspect of the festival besides the improved camping was the number of families who brought their children to the festival and the numerous activities they had in the Kidzone, which was an arts area for young ones that encouraged creativity and exploring one's talents.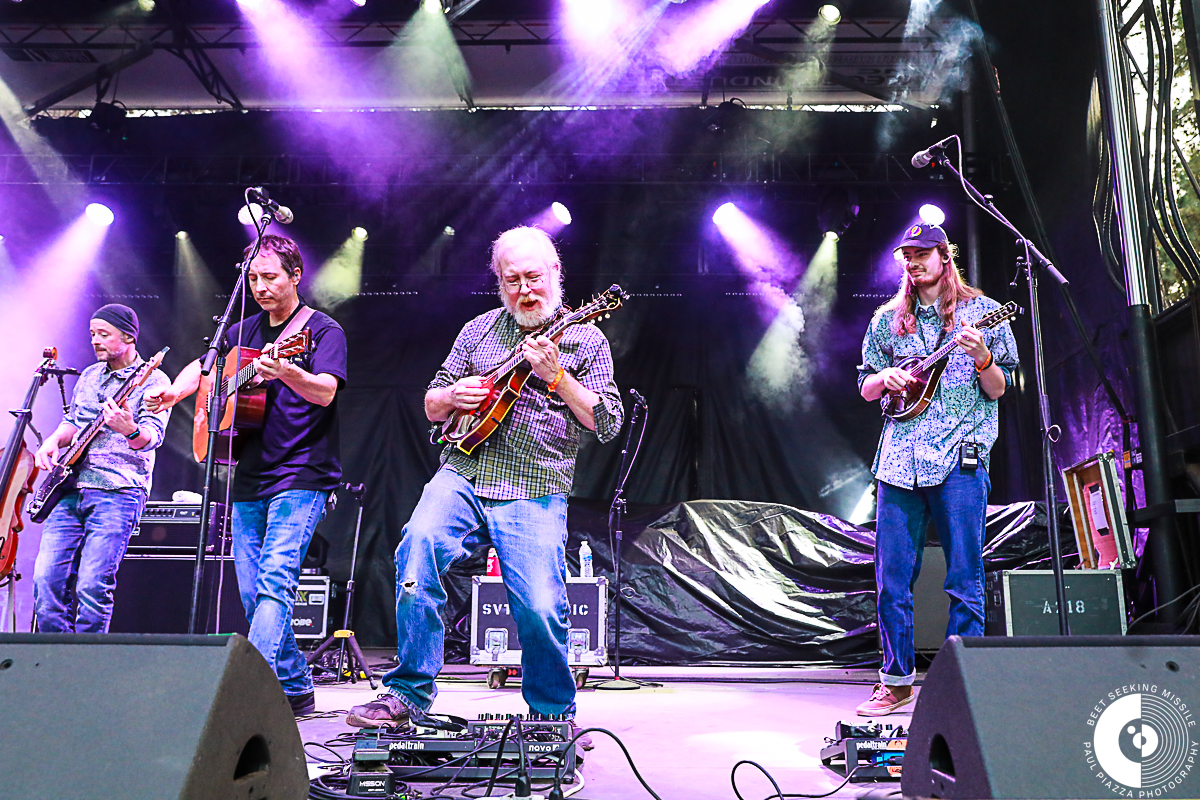 This made one wonder of what the future of music might look and sound like after seeing rising talents like the Tuttles, AJ Lee and Broken Compass Bluegrass perform at such a high level on the same grounds that many of them had their first jams in their much pre teen years. It seems to be in very capable hands.
Here's a slideshow with more photos of Hangtown by Paul Piazza: