High Sierra Music Festival
Quincy
July 4 – 7, 2019
Photos by Paul Piazza
The 29th annual High Sierra Music Festival took place in Quincy recently and was a four-day musical extravaganza. The campout festival happens over the Fourth of July weekend and has become an annual tradition for many who flock to the Plumas-Sierra County Fairgrounds. This year's four headliners were Pigeons Playing Ping Pong, Dispatch, Umphrey's McGee and Greensky Bluegrass. All were stellar during their Grandstand stage performances.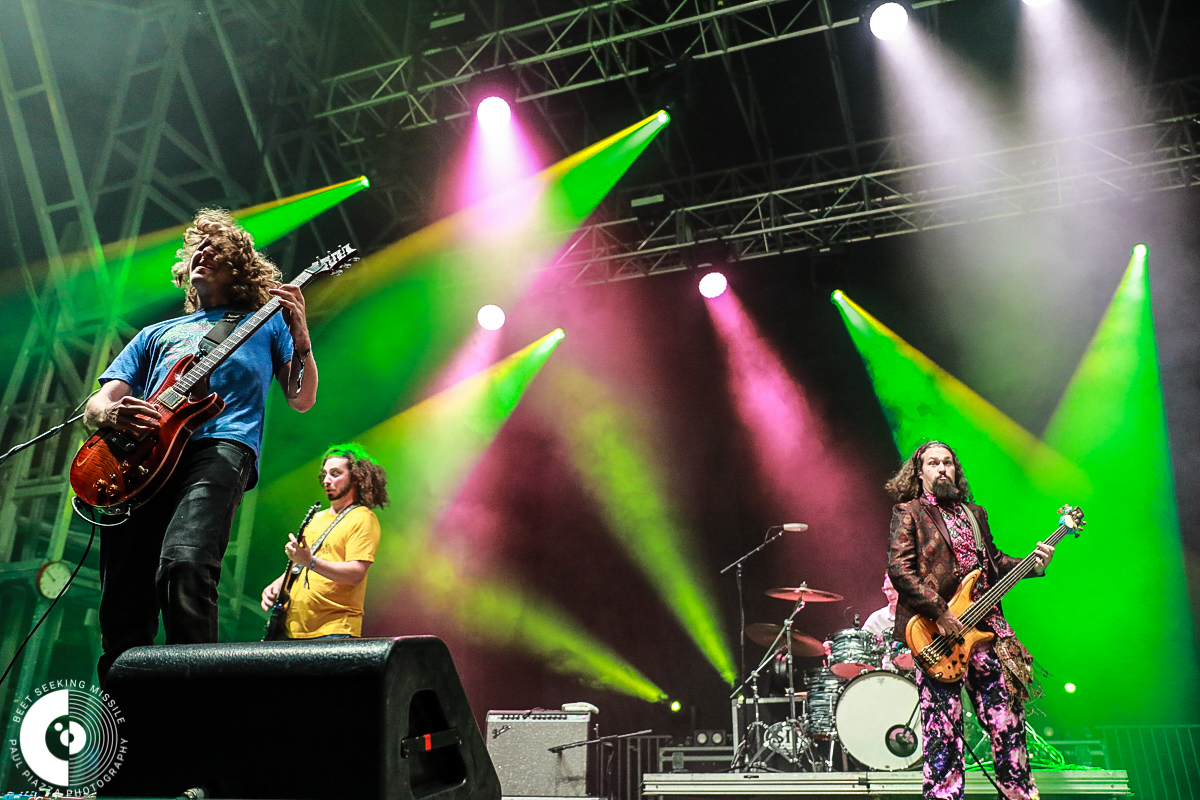 Arguably, the High Sierra Music Festival or HSMF as it's known to regulars, is the best music festival in California, with non-stop music that covers a wide spectrum of genres throughout the four days on three separate stages. Additionally, there were incredible artist Playshops, Troubadour sessions, intimate camp jams, and late-night sessions in two separate venues that went into the wee hours of the next day. At dawn, a fairly sizable amount of revelers kept things going with a boisterous kickball game.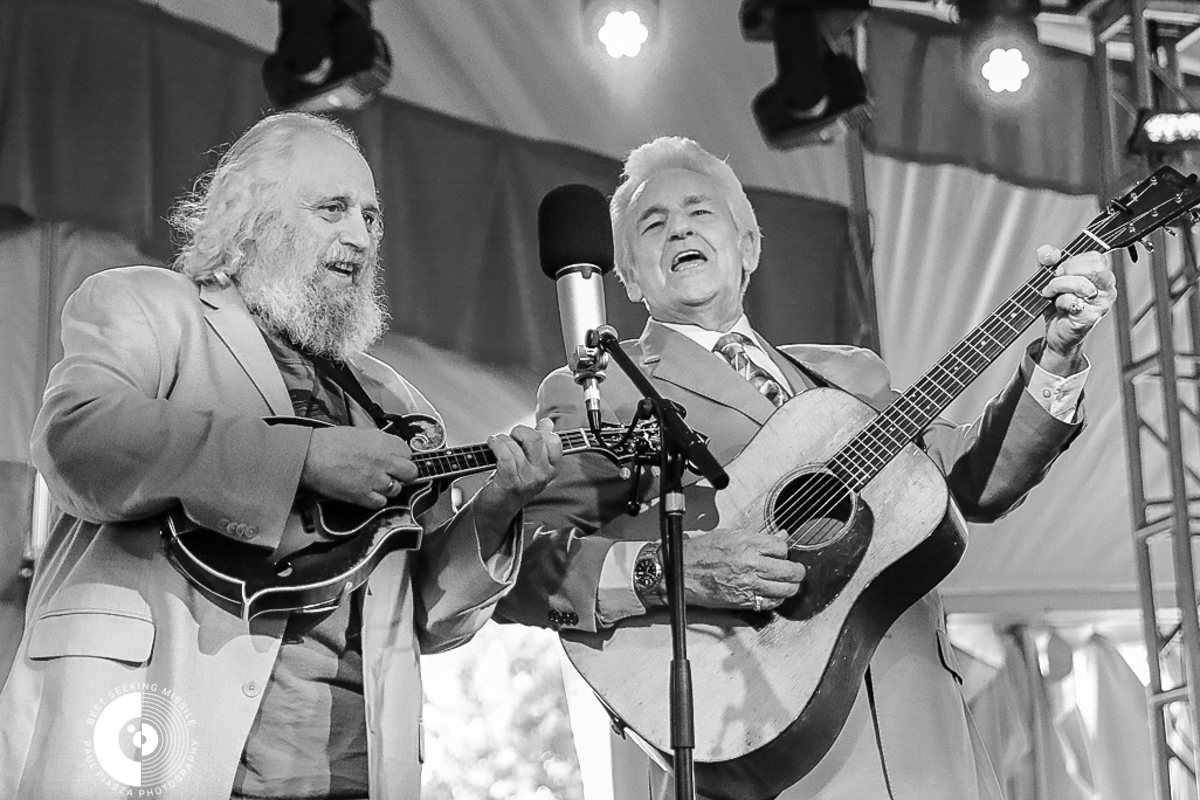 There were tons of highlights throughout the four-day weekend and many of them were collaborations between a variety of musicians. One of many must-see sets was a Marvin Gaye Tribute hosted by the incredible trio the Nth Power, who were joined by an array of stellar musicians, one of whom was Jennifer Hartswick (Phish) on trumpet and vocals. Hartswick was all over the place during the weekend, sitting in with many bands as an artist at large She also fronted her own fantastic group, which featured members of the Nth Power. Other Artists at large (musicians who joined other groups regardless of genre) included the gifted guitarist Dan "Lebo" Leibowitz of ALO and Skerik, the incredibly talented saxophonist from the Northwest.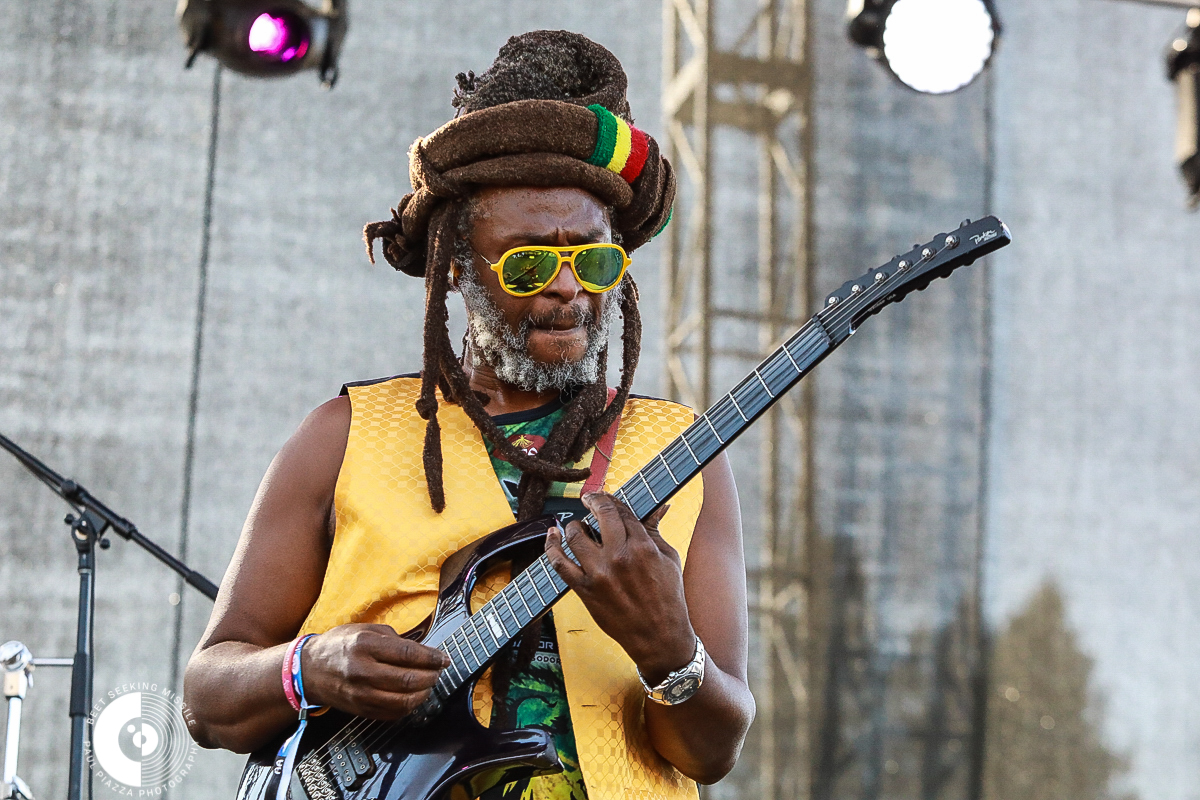 Skerik joined Umphrey's McGee for a stellar version of David Bowie's "Let's Dance" on the big Grandstand stage that featured a phenomenal sax/guitar duel near the end of the tune with guitarist Jake Cinninger. This of course, was after the Seattle saxophonist had finished a drop-in at the wild Andy Frasco and U.N. on the Meadow stage that that ended with a Rage Against the Machine. Two days earlier, Galactic's Stanton Moore had teamed up with Skerik, Robert Walter, Andy Hess and Scott Metzler to form the Emerald Quintet, which was a sizzling avant-garde experience.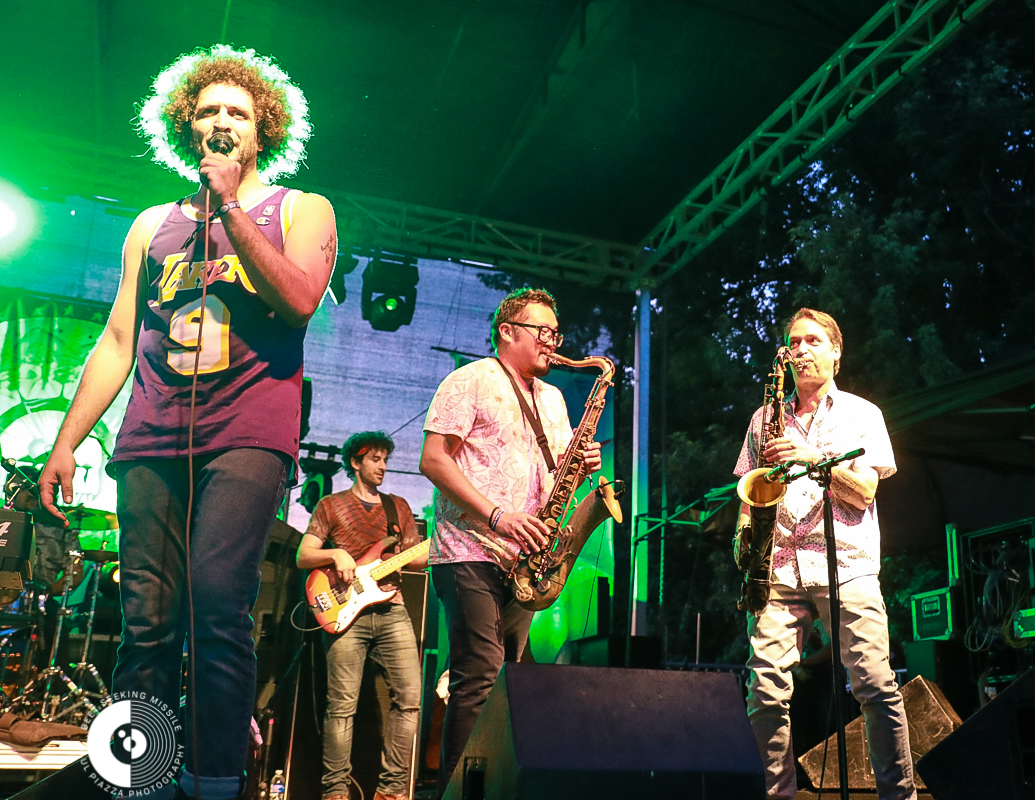 Meanwhile, Lebo was all over the place as well. He played an intimate camp jam with his band ALO at Camp Zesty on Friday and on Saturday night, they played a killer late set at Vaudeville. In between, he sat in with many others and hosted a beautiful Playshop session of songs from 1969 and followed that with a killer run through the Rolling Stones "Let it Bleed" at another Playshop that had a stage full of people singing "You can't always get what you want."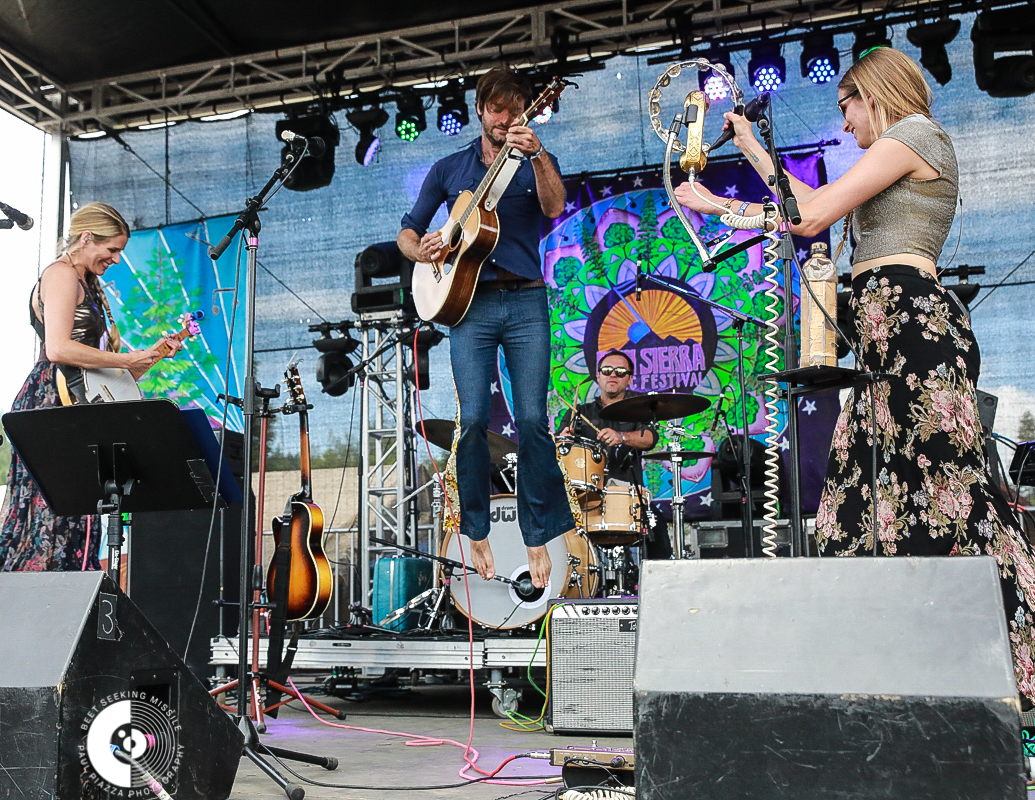 Another Playshop favorite was Guitarmaggedon, the big guitar jam session which featured many of the festival's sharpest six-stringers jamming out on Led Zeppelin in the Playshop format. Of course, this was happening at the same time reggae legends Steel Pulse were on the main stage. Needless to say, it was hard to be everywhere at once, but the musical options felt limitless.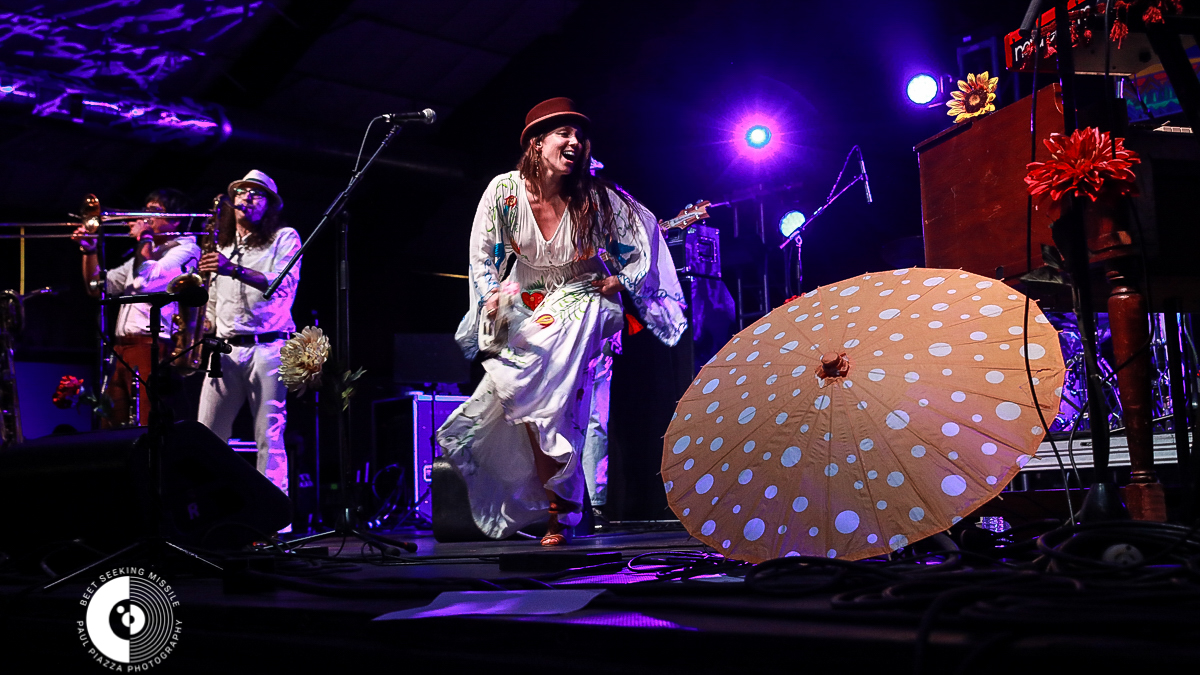 One highly anticipated jam was the pairing of Del & Dawg, which featured Del McCourey, one of the most renowned bluegrass players in the world with legendary mandolinist Dave Grisman. It had been some time since the two had paired up. Their first pairing goes back to the early 60s in New York. People packed in tightly to the Vaudeville Tent to listen to the two make sweet sounds and tell a few stories on a warm afternoon.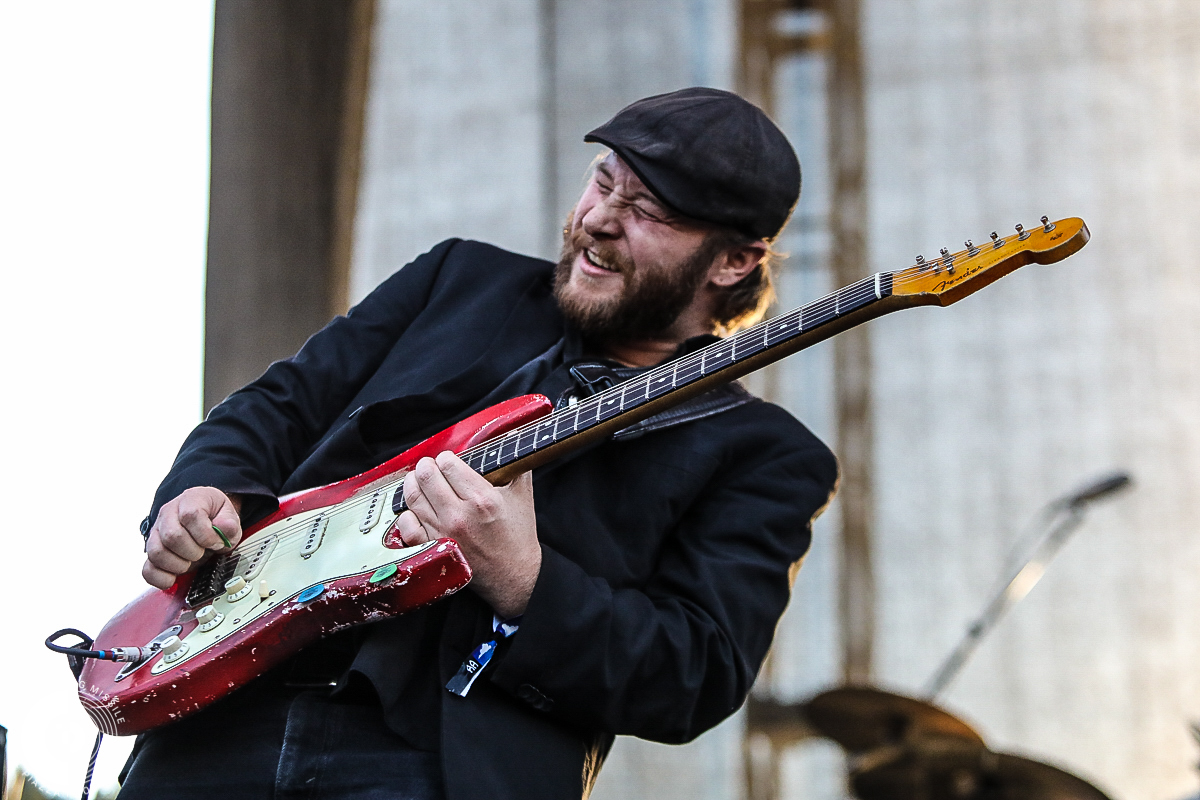 It was a very nice moment in time between two players that have participated in an incredible patchwork of music history and it contrasted beautifully with all of the other adventurous sounds being made all over the place during the festival. It also put many of the traditional sounds and homages in clearer context. Before the big stage finale on night four with Greensky Bluegrass, time was taken to toast two musical heroes who passed recently, mandolin wizard Jeff Austin and Railroad Earth's multi-instrumentalist Andy Goessling. Both have played an integral part in the fabric of this festival's history.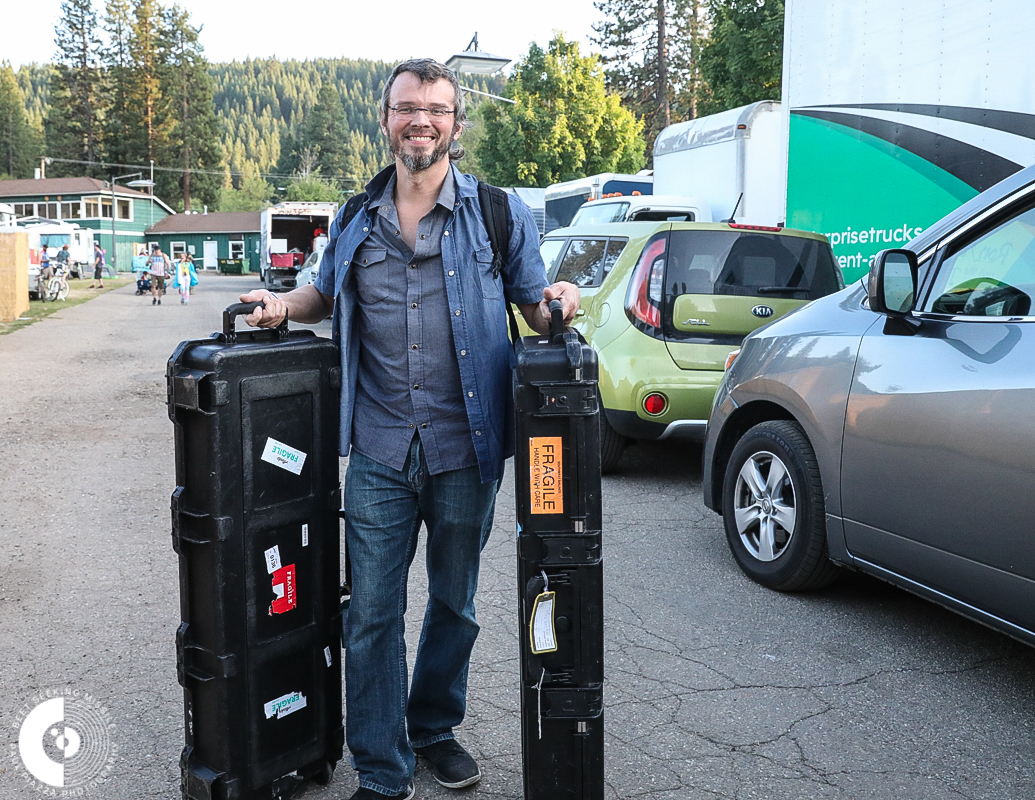 Next year marks the festival's 30th year and there is no doubt that the festival's organizers will continue to bring in the highest caliber of talent that will lead to many more of these unique and beautiful collaborations as the festival continues into it's third decade. Long may you ride High Sierra Music Festival.
For more information on High Sierra Music Festival, see their website.