High On Fire
UC Theatre, Berkeley
December 6, 2019
Photos by Raymond Ahner
After winning a Grammy Award in 2018, High on Fire went through a bit of a tumultuous remainder of the year, but all their troubles now seem to be well in the rear view mirror. The band has not only emerged but have soared back to their perch as one of the leaders of the pack of the current crop of heavy metal bands. They recently returned to Oakland to play a sold-out show at the UC Theatre, and judging from the reaction of their long-time hometown fans, they are indeed sounding better than ever.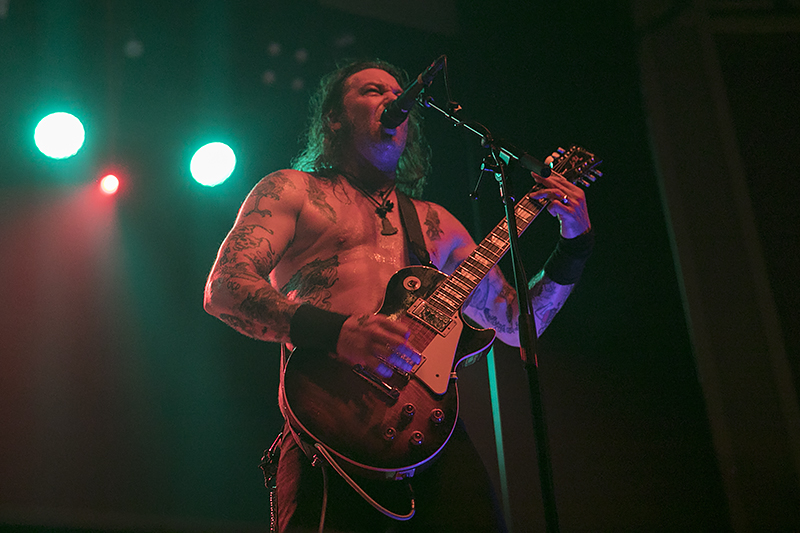 With new drummer Chris Maggio behind the kit, High on Fire tore their way into "Blood From Zion" to start their set. From there, the band wasted no time in digging into their latest record, Electric Messiah. "Spewn From the Earth" and "Steps of the Ziggurat/House of Enlil" were both total rippers, and kept the pit at full capacity, as well as keeping the fans flying over the barricade. Matt Pikes thunderous riffs and Jeff Matz pounding bass made sure of it.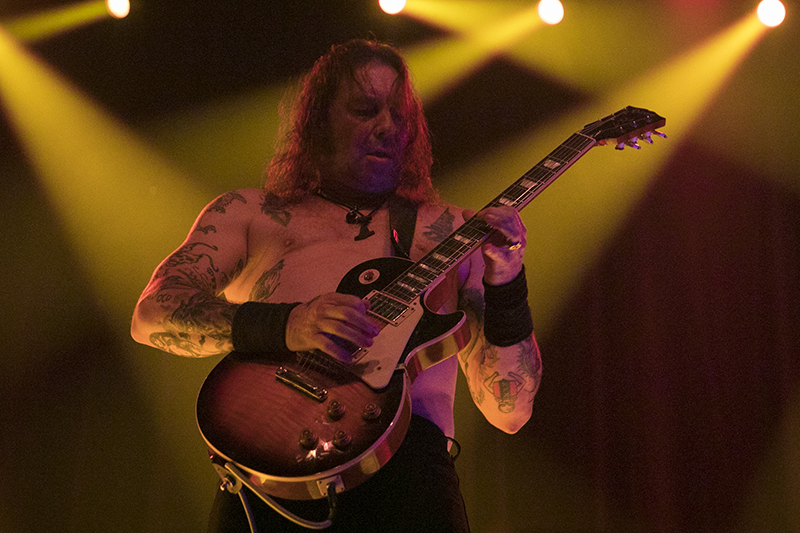 Highlights from their set included "Rumors of War," "Snakes of the Devine," and "Devilution," and by the time High on Fire closed the evening with the title track of the new record, it was quite apparent that High on Fire is not only back, but is more on fire than ever.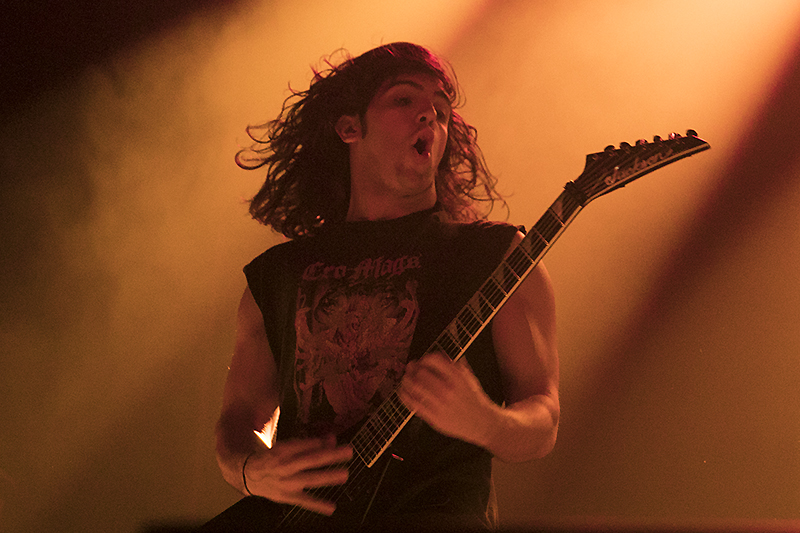 Openers Devil Master and Power Trip did a terrific job setting the stage for High On Fire with flaming sets of their own.
Here's a slideshow with more photos of all three bands by Raymond Ahner:
High On Fire:
Setlist: Blood From Zion | Spewn From the Earth | Steps of the Ziggurat/House of Enlil | Rumors of War / DII | Speedwolf | Fertile Green | Devilution | Carcosa | Baghdad | Freebooter | Fury Whip | Snakes for the Divine | Electric Messiah 
Power Trip:
Devil Master: