Helms Alee
Great American Music Hall
May 28, 2019
Photos by Nicole Baptista
Watching Helms Alee drummer Hozoji Matheson-Margullis do her thing is hypnotizing. Sitting behind a late-'60s black Rogers kit—the same one her dad bought her when she was fifteen years old—Matheson-Margullis covered lead and backing locals while playing over rapidly shifting arrangements. Positioned center-stage at Great American Music Hall, an awestruck crowd stared as she ruthlessly beat the hell out of her drums.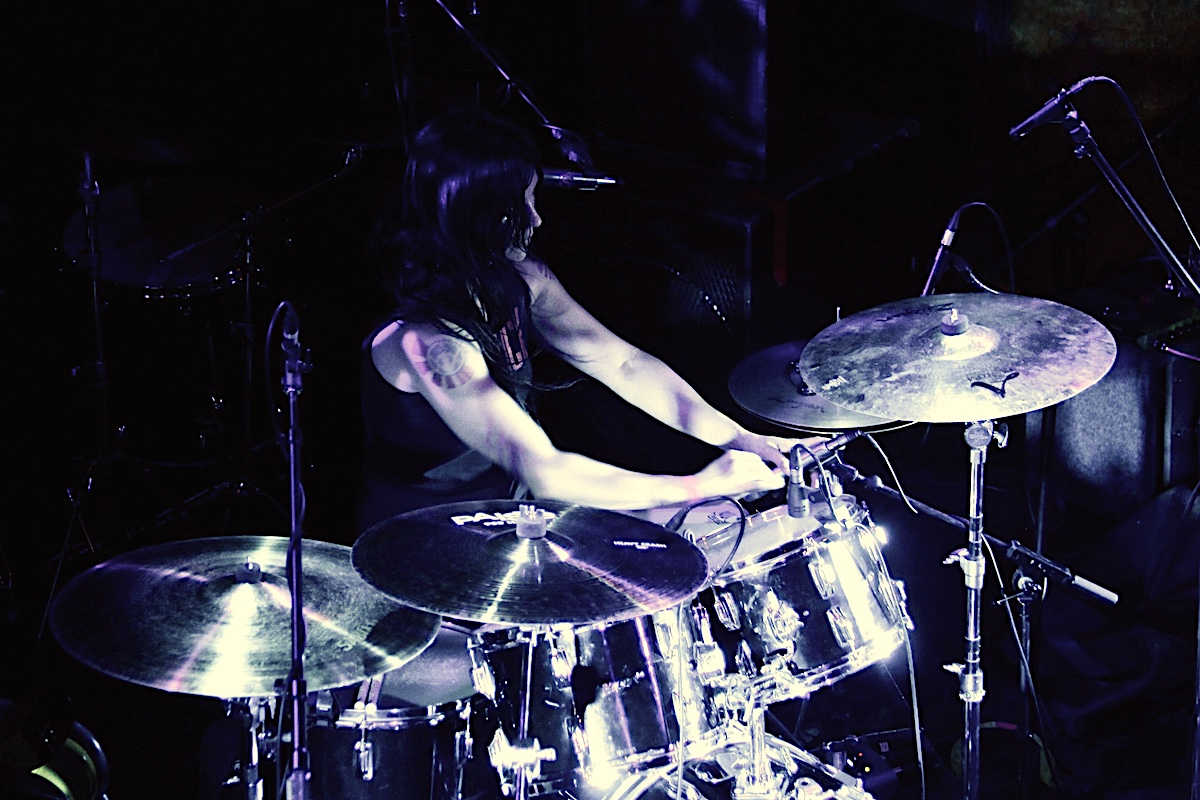 It looked and felt so natural. Her hands led the way; everything else just followed suit. Matheson-Margullis' thundering tom-tom work (a tom-tom drum is a cylindrical drum with no snares) is inspired by Melvins' drummer Dale Crover. But when you watch her play, it's obvious that she's also deeply inspired by her Native American heritage. Matheson-Margullis is Puyallup (a tribe from Washington) and grew up going to powwows and learning native drumming styles.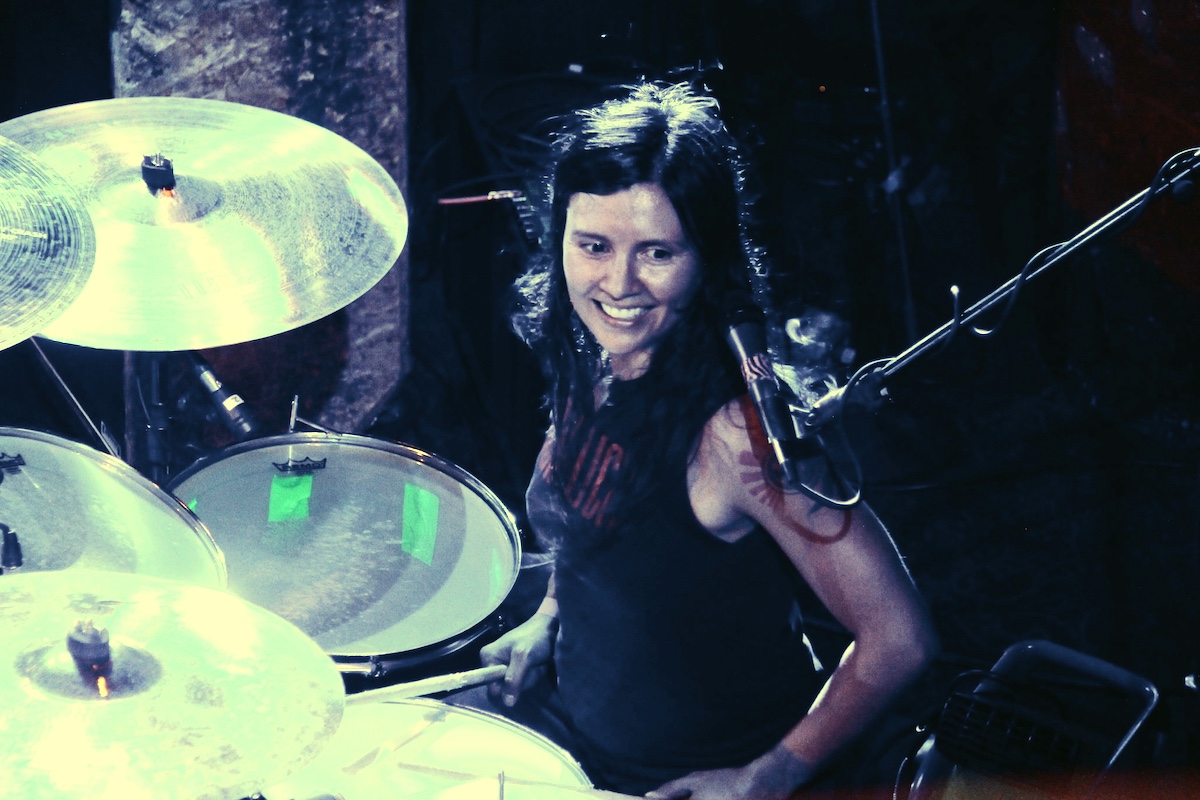 It's also no surprise that her favorite record is Melvins' Gluey Porch Treatments (1987). Black Sabbath's 1970 self-titled album and Botch's Faction (1995) also made her Top Three. Her unique style blends perfectly with the guitarwork of vocalist Ben Verellen (brother of Dave Verellen, member of Botch, Roy, and Narrows). With the uber-talented Dana James on bass, they create some drool-worthy sludge-metal, post-hardcore, melodic rock. Whatever you call it, it's demanding, forceful, and mesmerizing.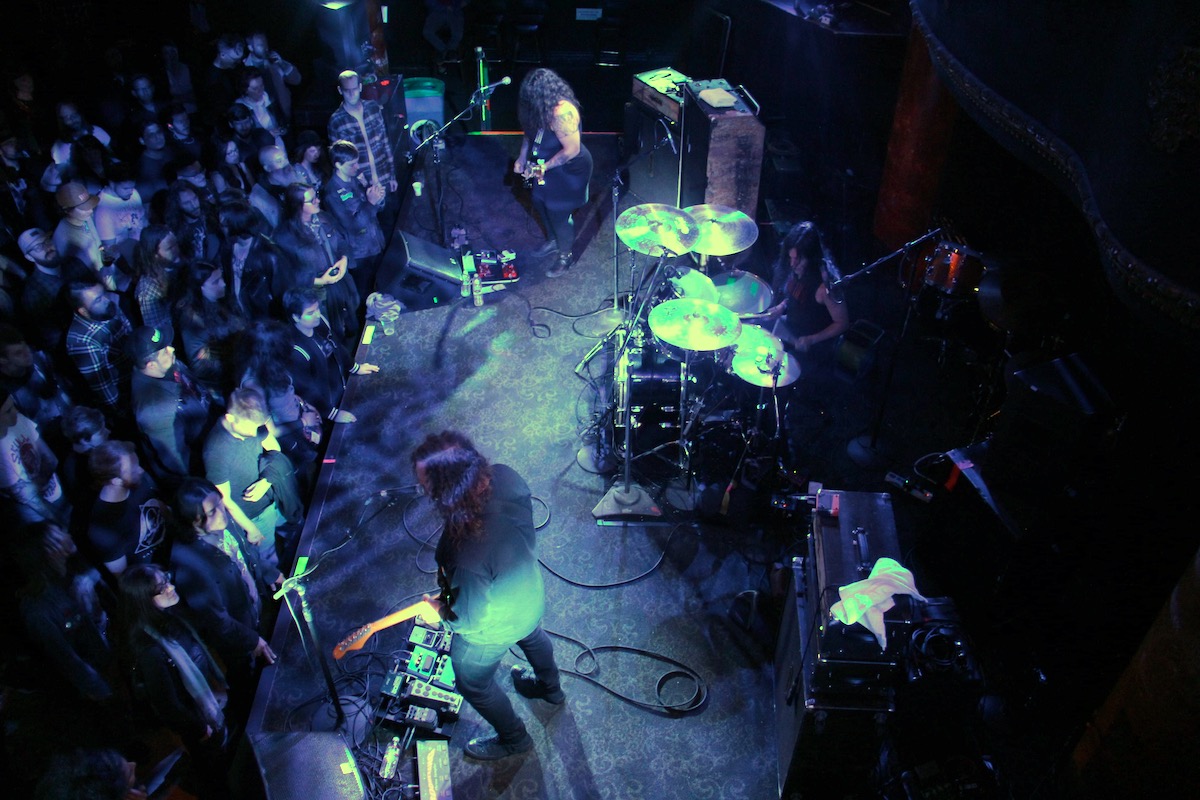 The Seattle band has released five studio albums—Night Terror (2008), Weatherhead (2011), Sleepwalking Sailors (2014), Stillicide (2016), and, most recently, Noctiluca (2019). All three members contribute to the writing process, which allows different dynamics to influence their heaviness.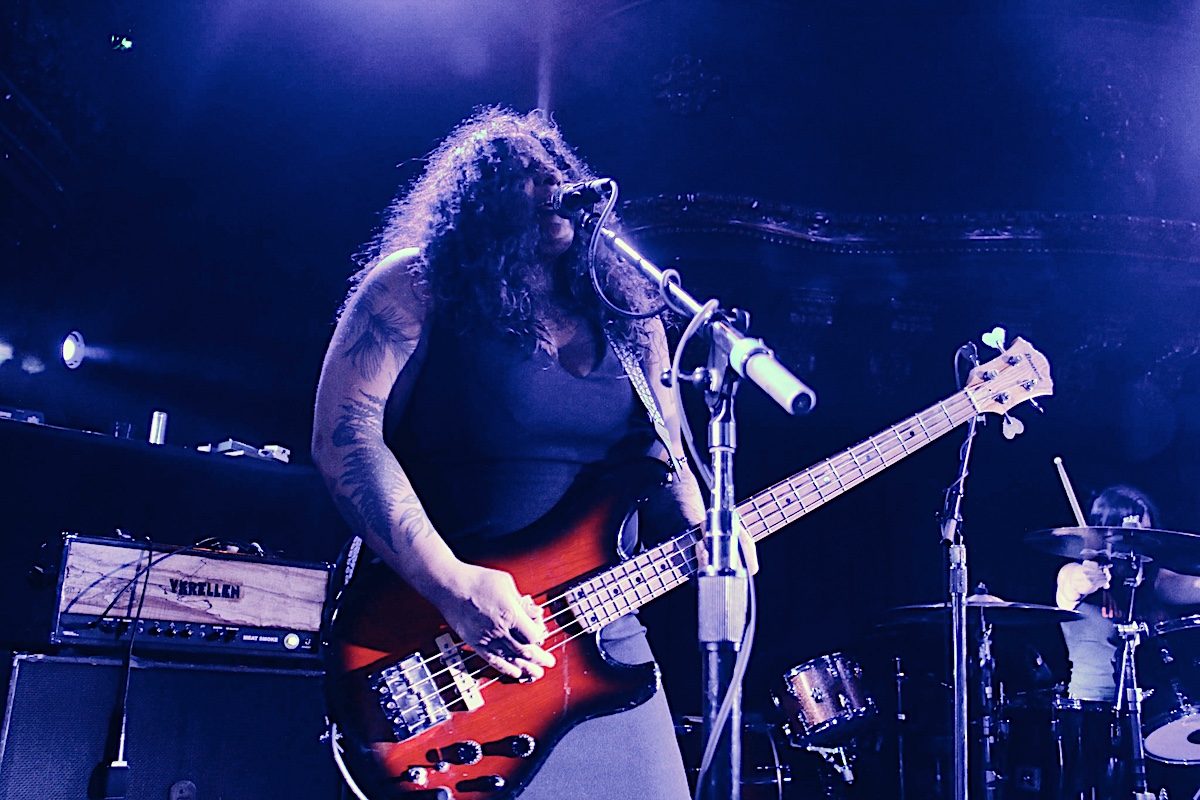 The trio opened the night with some new material—Noctiluca tracks "Interachnid" and "Beat Up." Then it was time for one of their most notable songs, "Pleasure Center," off Sleepwalking Sailors. Verellen's soothing voice quickly shifted into a resounding roar. It's what the crowd was waiting for.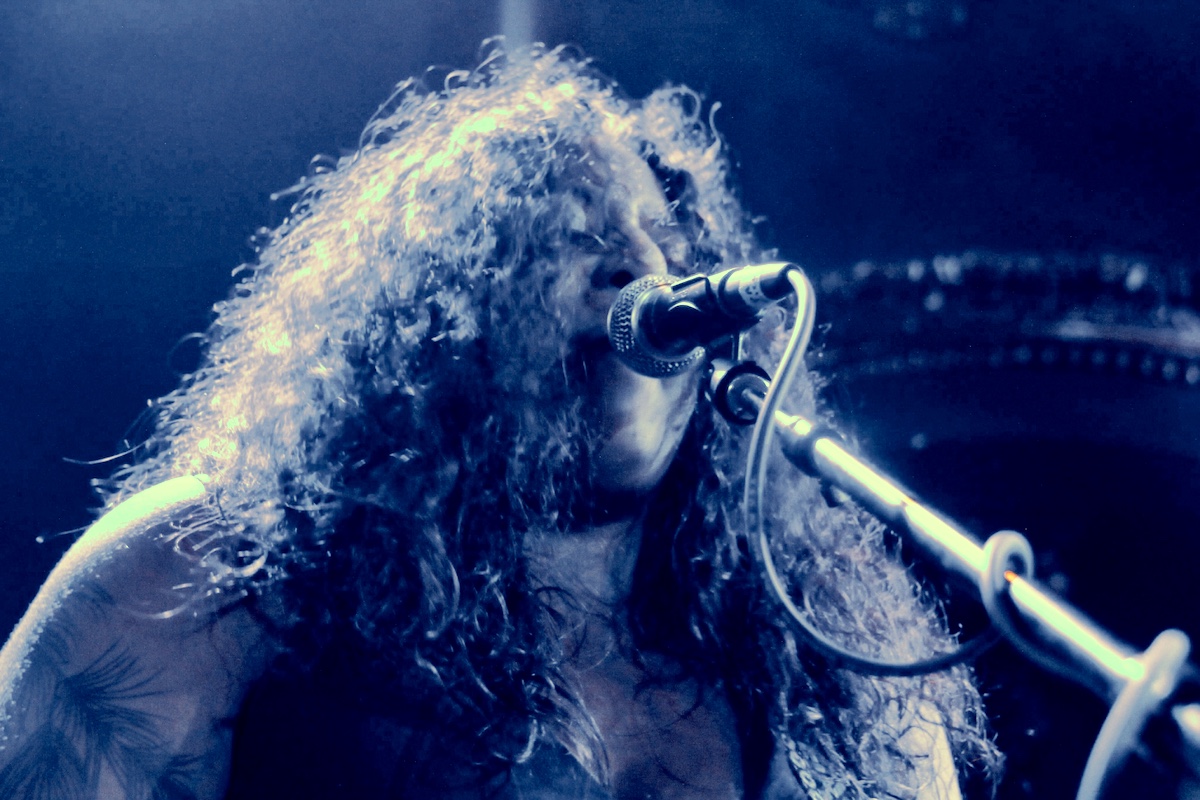 Helms Alee touched upon most records in their catalog. Playing "Tumescence" (Sleeping Sailors), Matheson-Margullis backed up Verellen's deep, Maynard-like screams. Next, the slow atmospheric guitar intro of "Pretty as Pie" (Weatherhead) gently teased the crowd before tossing them down a rabbit hole of doom. Helms Alee navigates unprecedented waters — sometimes calm, sometimes chaotic. It's the reason they close each gig with more fans that they started with.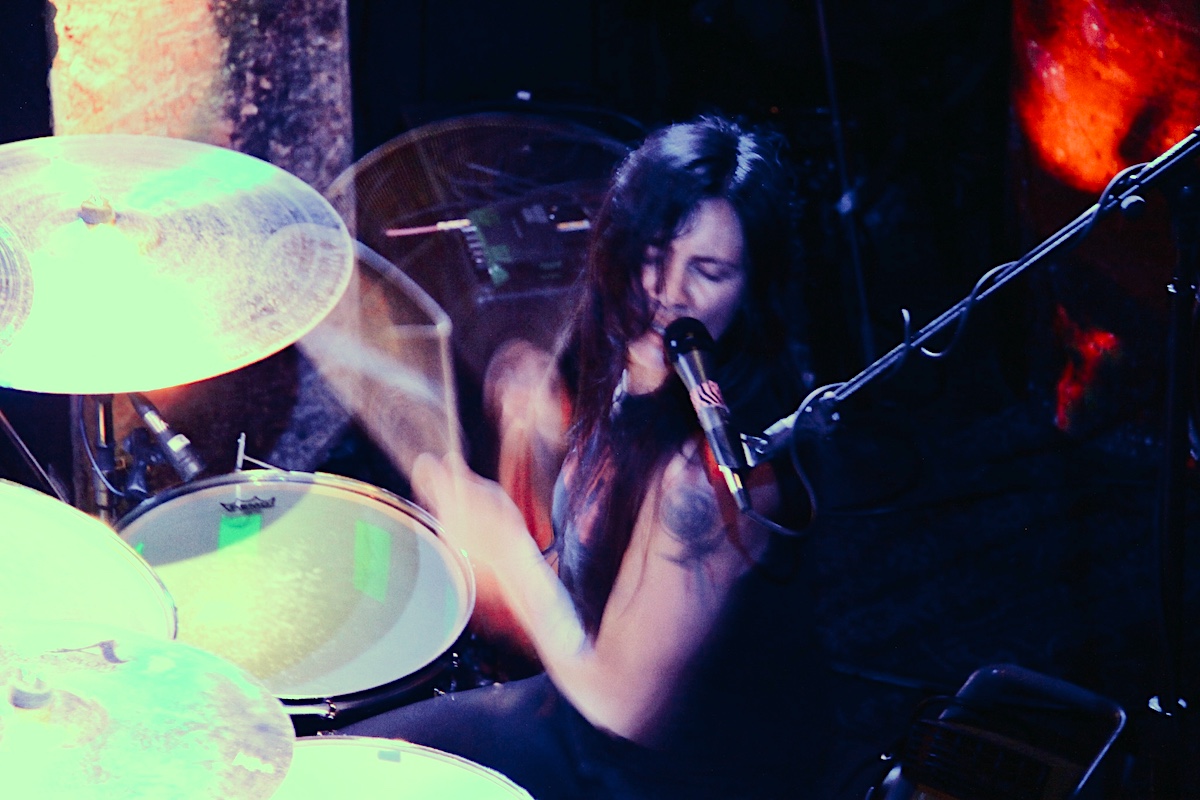 After playing "Andromenous" (Stillicide), they dipped back into new stuff, like "Play Dead," "Lay Waste, Child," and "Spider Jar." The crowd hung their heads or stared wide-eyed as the night went on. James flipped her curly hair and slid her fingers down the neck of her bass. Verellen's long curls covered his face as his screamed into his mic. A sweaty Matheson-Margullis smiled at the crowd as she gripped her drumsticks, ready to end the night on a high note. They closed with Galloping Mind Fuk (Stillicide), which showcased Verellen's relentless riffs, James weird bass lines, and Matheson-Margullis drumming annihaltion.
Setlist: Interachnid I Beat Up I Pleasure Center I Tumescence I Pretty as Pie I Andromenous I Play Dead I Spider Jar I Lay Waste, Child I Untoxicated I Galloping Mind Fuk
Find out more about Helms Alee here.