Avatar
June 6, 2019
Fillmore Auditorium
Photos by Raymond Ahner
Swedish metalists Avatar may have just released The King Live in Paris (recorded from their set at the 2018 Download Festival in Paris) but they are also still out on the road supporting their latest studio album, Avatar Country. The band recently brought their entire production to The Fillmore in San Francisco and proceeded to give the packed to the rafters house exactly what they came for.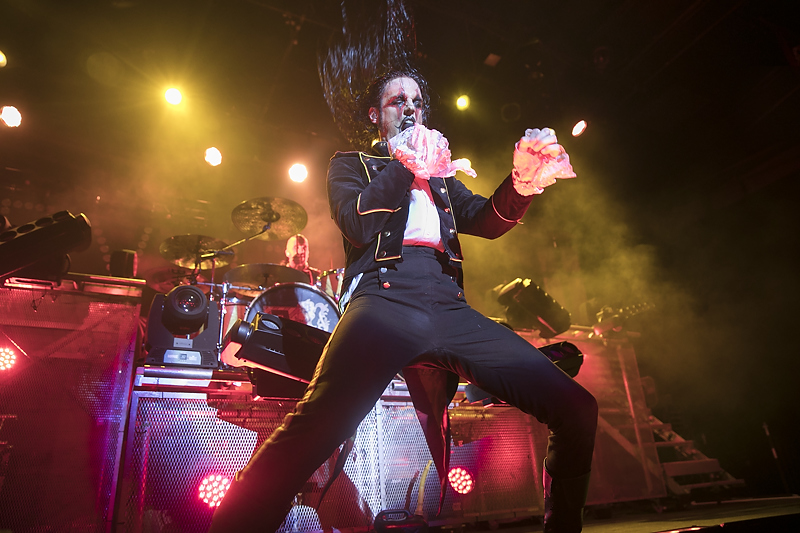 Avatar has been together for over fifteen years, a major player in the "melodic death metal" space. It sounds like a contradiction but it works for Avatar. Their more recent explorations put them in the "avant-garde metal" category.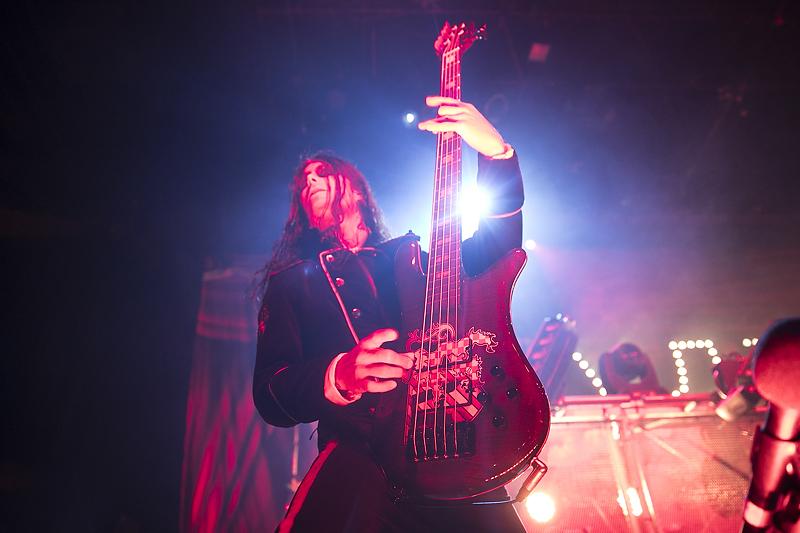 As the lights dimmed and the band hit the stage with "A Statue of a King," it was immediately apparent that the show was going to be quite the spectacle. Vocalist Johannes Eckerström took his place behind a red podium, directing the crowd to sing along, while guitarist Jonas "Kungen" Jarlsby sat on his throne elevated behind the drum riser.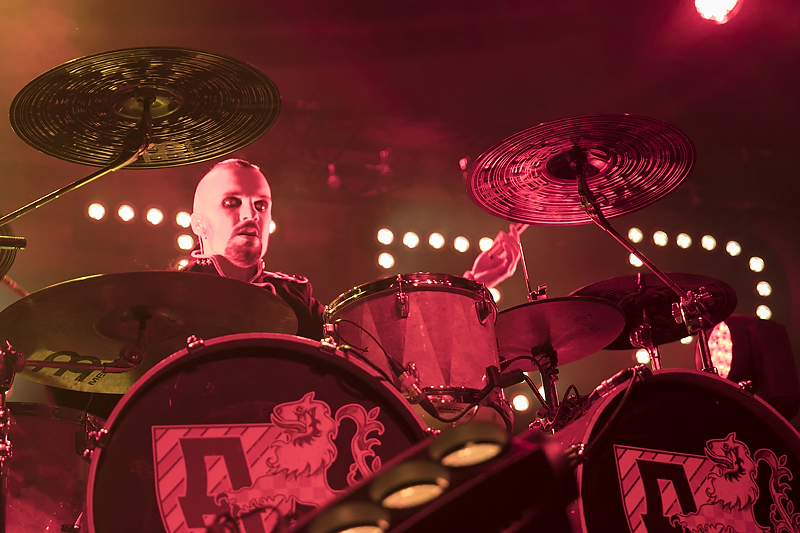 Jarlsby's throne was soon brought to the center of the stage, where he proceeded to shred his way through "Legend of the King," all while sitting stoically in his chair.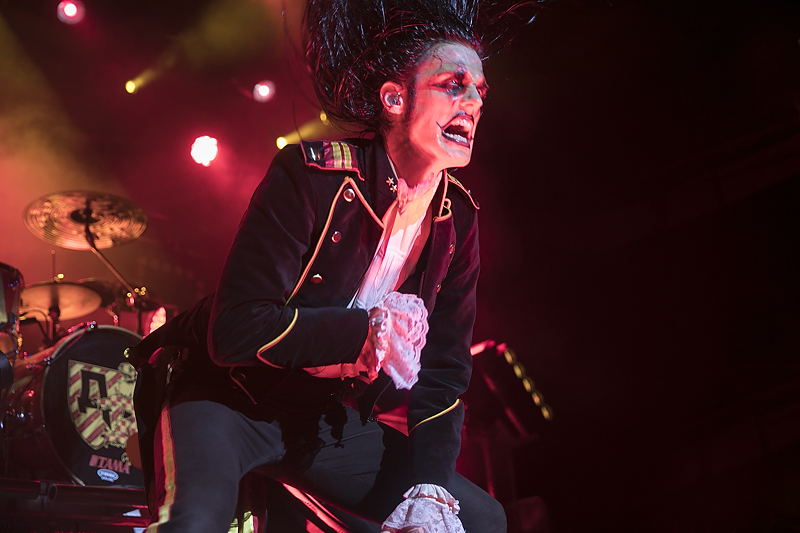 Over the next 90 minutes, Avatar delivered a set full of pyro, lasers, and even bubbles. Highlights from their set included "The Eagle Has Landed," "King After King," and "Smells Like A Freakshow." By the time Avatar wrapped up the evening with "Hail the Apocolypse," Avatar left no doubt that they are kings.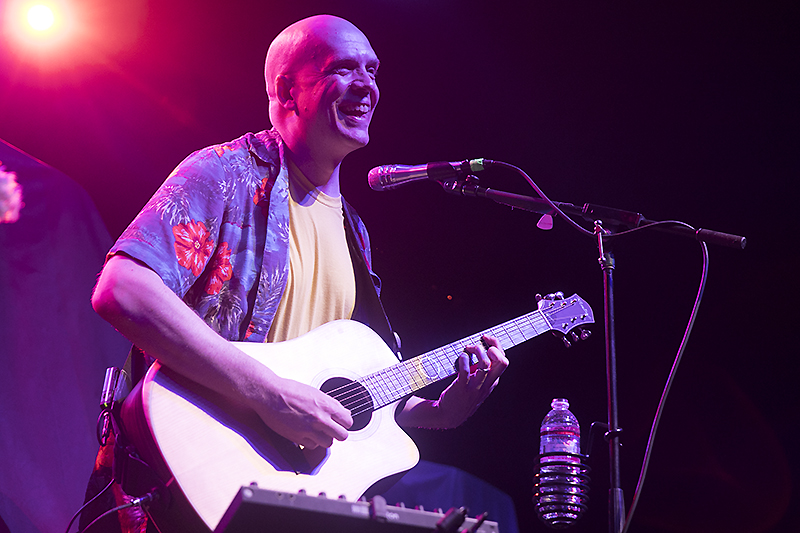 Support for Avatar came from Devin Townsend, who delivered an acoustic set with his usual brand of humor, much to the delight of the fans who showed up early and made their way to the front of the stage. highlights from his brief set included "Let It Roll," and "Solar Winds."
Here's a slideshow with more photos of Avatar by Raymond Ahner:
Find out more about Avatar on their website.