GWAR
Regency Ballroom
October 17, 2019
Photos by Raymond Ahner
Earlier this year intergalactic metallers GWAR announced they are headlining the Use Your Collusion tour, with Sacred Reich, Toxic Holocaust, and Against the Graincoming along for support. The 47-date tour recently stopped off at San Francisco's Regency Ballroom, soaking their die-hard fans gore.
Kicking off their set with their 2017 hit single "Fuck This Place," GWAR wasted absolutely no time making a mess out of the fans in the front row, spraying them with gallons of their infamous red and green liquid. The cast of the "Slave Pit" also joined in the fun, all while performing their usual theatrics while the band cranked out the metal. With so many band members and characters on stage, fans may have found it difficult to digest exactly what was going on, but a pregnant Caitlyn Jenner giving birth on stage during "Hail Genocide!" may have very well been the highlight of the evening.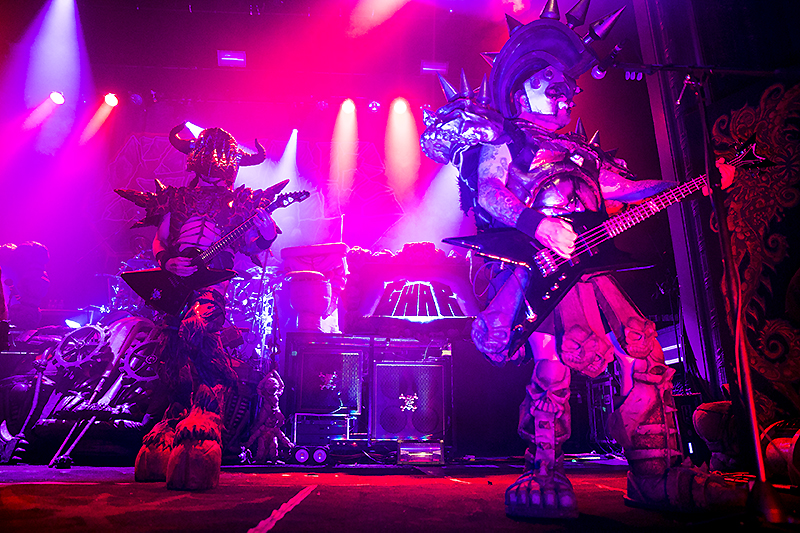 Still supporting their 2017 release The Blood of Gods, Gwar ripped through a handful of tracks from the record, including "Death to Dickie Duncan" and "I'll Be Your Monster." Other highlights from the sixteen-song set included "Bring Back the Bomb," "Beat You To Death," and "I'll Be Your Monster."
The opening acts all proved to be perfect choices, with long-time thrashers Sacred Reich, metal/punk crossover Toxic Holocaust, and doom/thrash Against The Grain pummeling the Regency.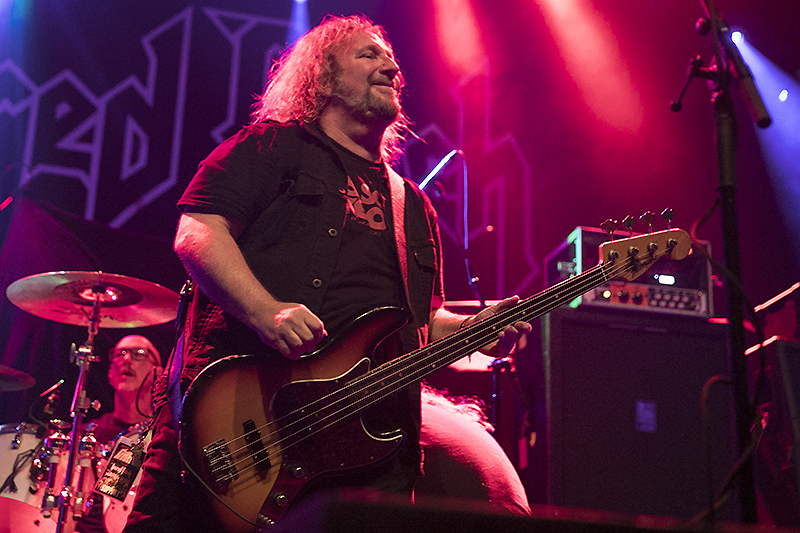 The current tour wraps up on November 5th in Indianapolis, but GWAR have announced five holiday shows, with the first one set to take place in Washington D.C. on December 27th.
Here's a slideshow with more photos of all four bands by Raymond Ahner:
Links: