Finneas
August Hall
October 15, 2019
Photos by Kylie McCormick
Finneas is no stranger to a stage, in fact he has graced some of the most iconic stages around the world touring with famous friends and family. But tonight is special, a touch of electric excitement fills the room because tonight is Finneas' first stop on his Blood Harmony Tour. It is not only the first night of tour, but it is also the third headlining slot in his career. The fact is shocking, so few headlining shows seem to be incongruous with Finneas' immense well of talent. So audience members at August Hall count themselves lucky, catching Finneas at a time that seems to be career defining.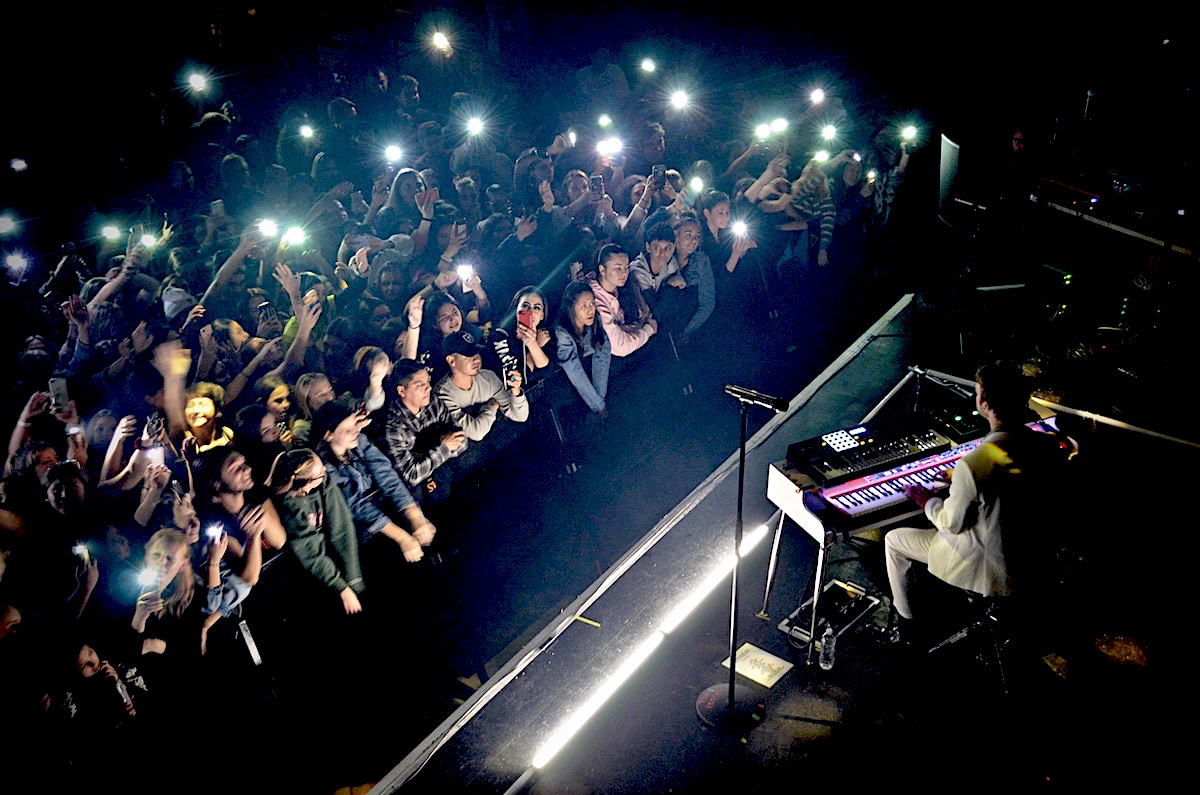 Finneas is a bit of a music anomaly; gone is the contrived sonic and lyrical perfection of pop radio hits. Instead Finneas brings immersive and authentic lyrics to sonic layering brilliance, curating records that are both experimental and familiar. It is a balance that is intoxicating to listen to, only made better when played live. At August Hall, Finneas kicks off his Blood Harmony Tour with a bang, infusing the night with uninhibited energy.
After a poignantly poetic intro, Finneas launches into set starter 'I Lost A Friend.' The tune intertwines simplistic piano chords with atmospheric and alienstic sound punches, giving the song an otherworldly beauty. The fans respond to the song with a blast of energy, singing loudly as the melancholic song ebbs and flows.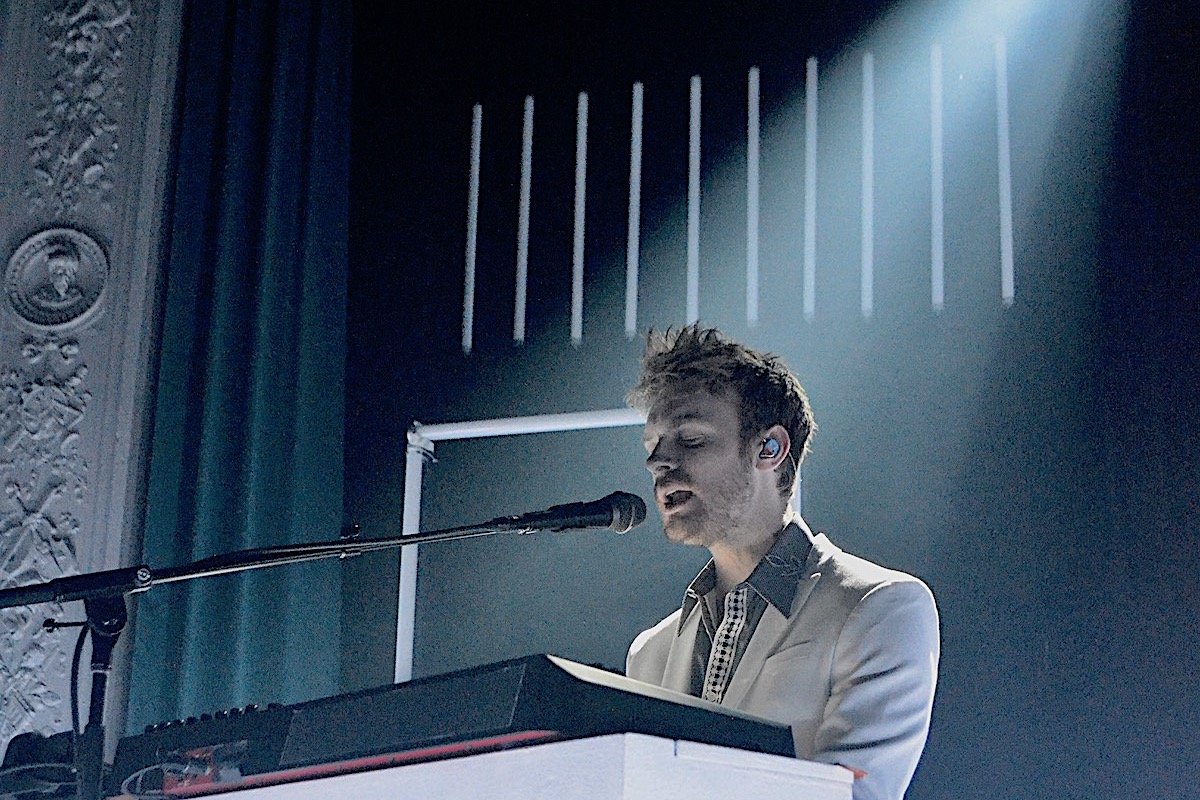 The stripped back and slightly sombre opener fades into the black stage, Finneas jumping to his feet as 'Shelter' echoes forth. The song allows Finneas to display his multi-instrumental talents, shifting between instruments his musical mastery is evident and gives us a little look into his producer side. 'Shelter' delivers an upbeat R+B pop tempo that is driven by a repetitive clap. Jazzy and anthemic the song has attitude, something Finneas brings to life as he dances around the stage. 'I Don't Miss You at All' and 2016's 'New Girl' continue the dance party, the records highlighting the sort of genre-less sound splicing that typifies Finneas' creations.
Returning to his piano Finneas brings the frenzy down a bit with heart twisting ballad 'Lost My Mind.' Anchored by a heartbeat like sound the song seems to be a reflection of love and loss, a gripping song that takes on a bigger life as it streams live. 'Lost My Mind' perfectly displays the communally introspective nature of Finneas' lyrics, pulling from life his lyrics display an authentic contemplation of emotionally charged memories that reflect the communal desire for love and acceptance.
'Angel,' a song written for Finneas' girlfriend who happens to be watching from the balcony, brings about wild cheers. Fans stare up at the star who trades glances to the balcony, clearly singing to his muse. The room swells with love as the charming romantically dipped tunes continue with 'Partners in Crime.' While 'Partners in Crime' may be a touch break up song, a touch relationship reflection it's gleeful wave of sound gives the song a buoyant bounce, a slightly flirty refraction of lost love.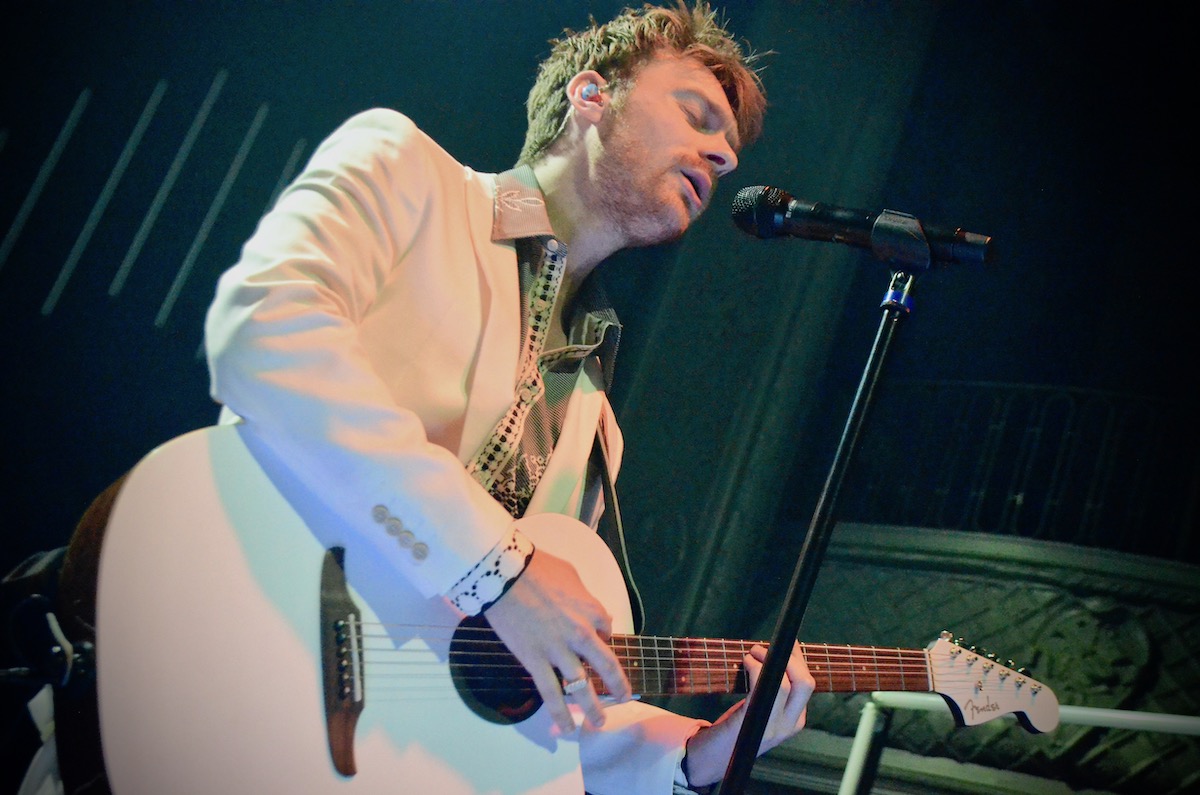 Keeping with the love theme 'I'm In Love Without You' is a sonic cacophony that shows Finneas' progressive form of electro pop. Retaining the sentimentality of a pop song, Finneas layers sonic movement into the core of the tune creating this familiar yet new tune, transfixing audience members as they dance along. The pop undertoned love tunes continue as similar sounding 'Die Alone' cuts in, fans wiping away tears as the song ends.
Hopping away from the piano R+B pop tune 'Claudia' bathes the audience in an emerald green; the tune has fans dancing with excitement, gleeful laughter filling the sonic breaks. Concocting a song that displays his ability to perfectly layer sound, yes we hear you text sound, with poetic lyrics while showing off the fullness of his vocal range Finneas creates a masterpiece with 'Break My Heart Again,' a clear fan favourite as they scream along with the chorus. A warning about his hatred of encores has Finneas end with 'Let's Fall in Love for the Night,' a rousing energetic explosion that ends the night on a high.
There is something uniquely and exceptionally special about Finneas. His talent is truly unparalleled; part producer, part singer songwriter, part avant-garde mad creator his songs resound deeply with the emotions of longing and loss but are wildly distinctive from the rest of what's happening on the radio. His stage show, and his stage presence, is powerful but friendly, a true mastering of musicianship that creates enduring connections. At August Hall Finneas brought the house down, an exciting start to tour that promises a long and illustrious career.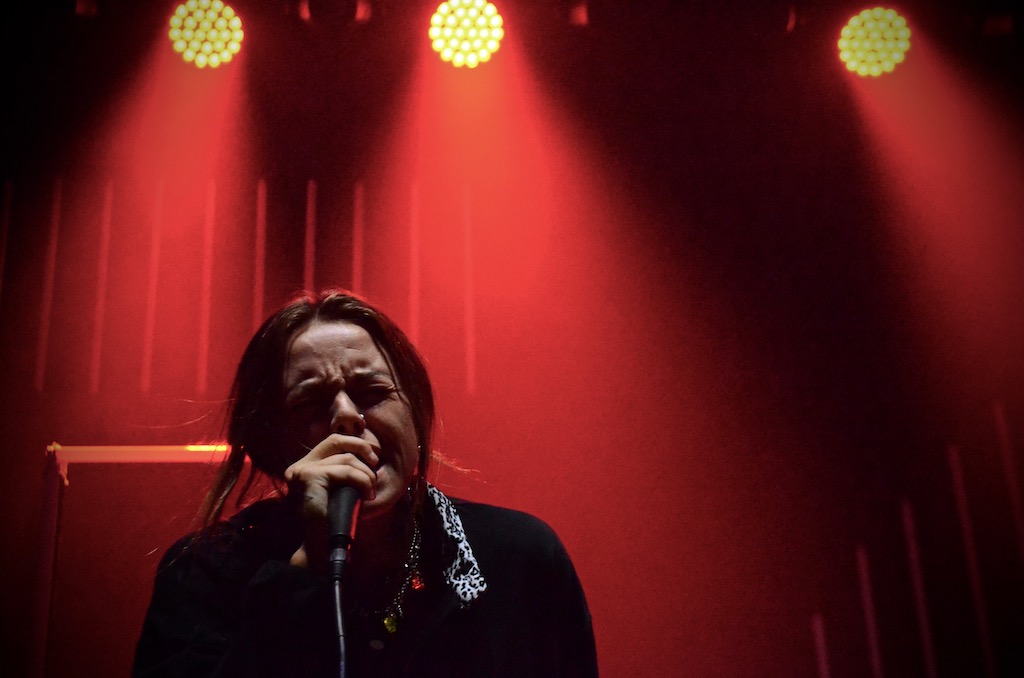 Lauren Sanderson kicked off the August Hall evening. Her explosive energetic songs clearly wowed fans who bopped and danced along. Lauren's DIY motto allows her to create uniquely uptempo tunes, a reverberation of her spunk on stage, a perfect opener for Finneas' matching energy and excitement.
Finneas:
Setlist: I Lost a Friend | Shelter | I Don't Miss You at All | New Girl | Lost My Mind | Angel | Partners in Crime | I'm In Love Without You | Die Alone | Claudia | Break My Heart Again | Let's Fall in Love for the Night
Lauren Sanderson: