John Zorn
Great American Music Hall, San Francisco
August 31st & September 3rd, 2023
Photos by Tyler King & Geoffrey Smith II
When legendary saxophonist/composer John Zorn announced a five-day/fifteen-show residency at the Great American Music Hall celebrating his 70th birthday, I knew that I had to attend at least a couple of the shows. After whittling down what shows were doable for me, the first one that I decided on attending was the early show on August 31st of John Zorn, guitarist Bill Frisell, and electric violinist/vocalist Laurie Anderson, the latter two of which I saw earlier this year at SF Jazz. Zorn has known Frisell for four decades and has known Anderson since 1978, so I was excited to see what their chemistry onstage would be like.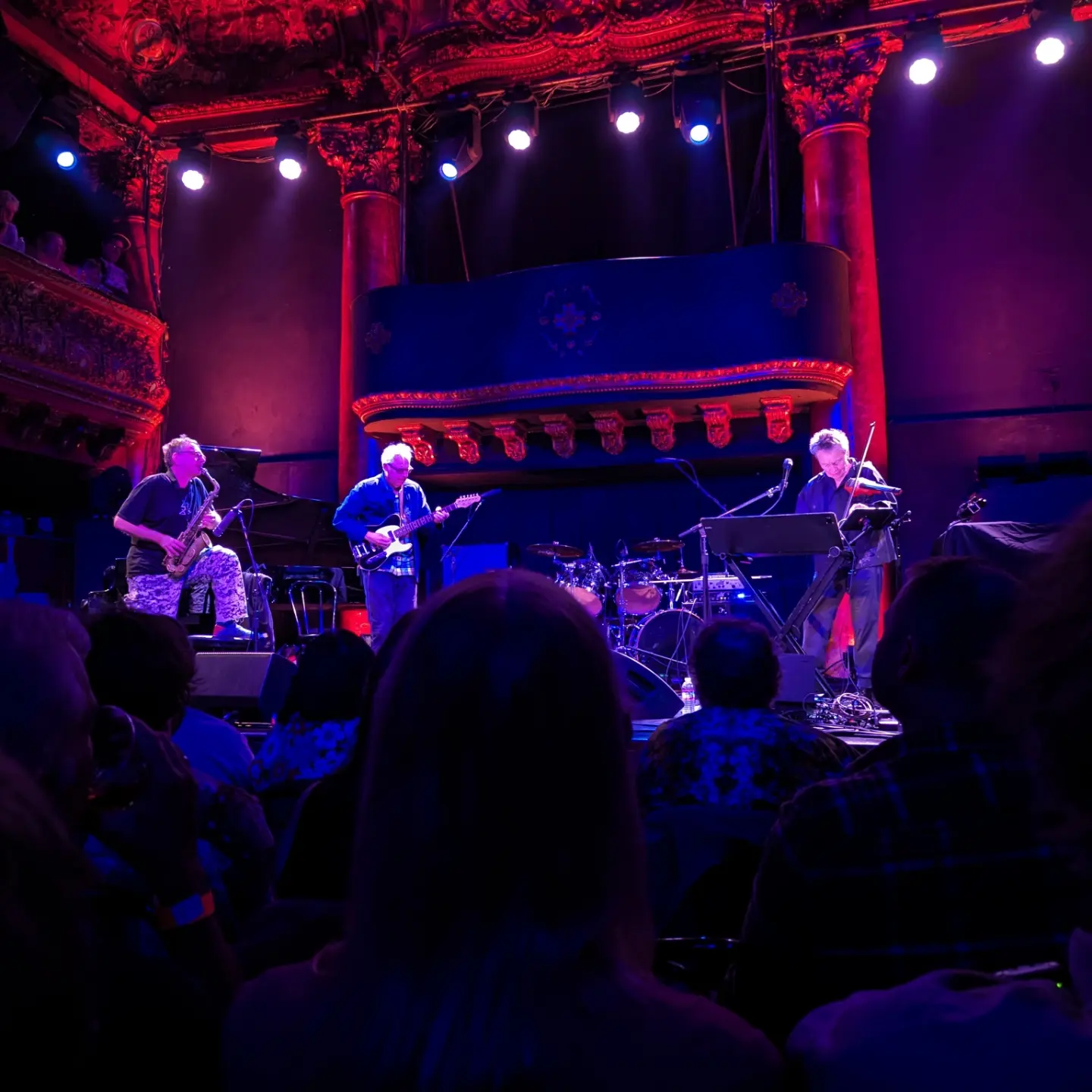 Laurie opened the show with a gentle strum of her electric violin, before John and Bill soon joined in, John pressing the bell of his saxophone into his raised leg to partly mute it. What followed was nearly an hour of polar opposites: passages of pure beauty followed by passages of chaos. Quiet tranquil parts followed by harsh violent parts. Frisell's guitar had on reverse delay at one point while Zorn was licking the mouthpiece of his saxophone before making "putt-putt" noises into it, finally blowing violently, streams of spit arcing over his instrument and onto the stage. During a moment of silence, Anderson approached her microphone, talking about having a dream where she was a dog at a dog show and wrote a book that she couldn't remember the name of.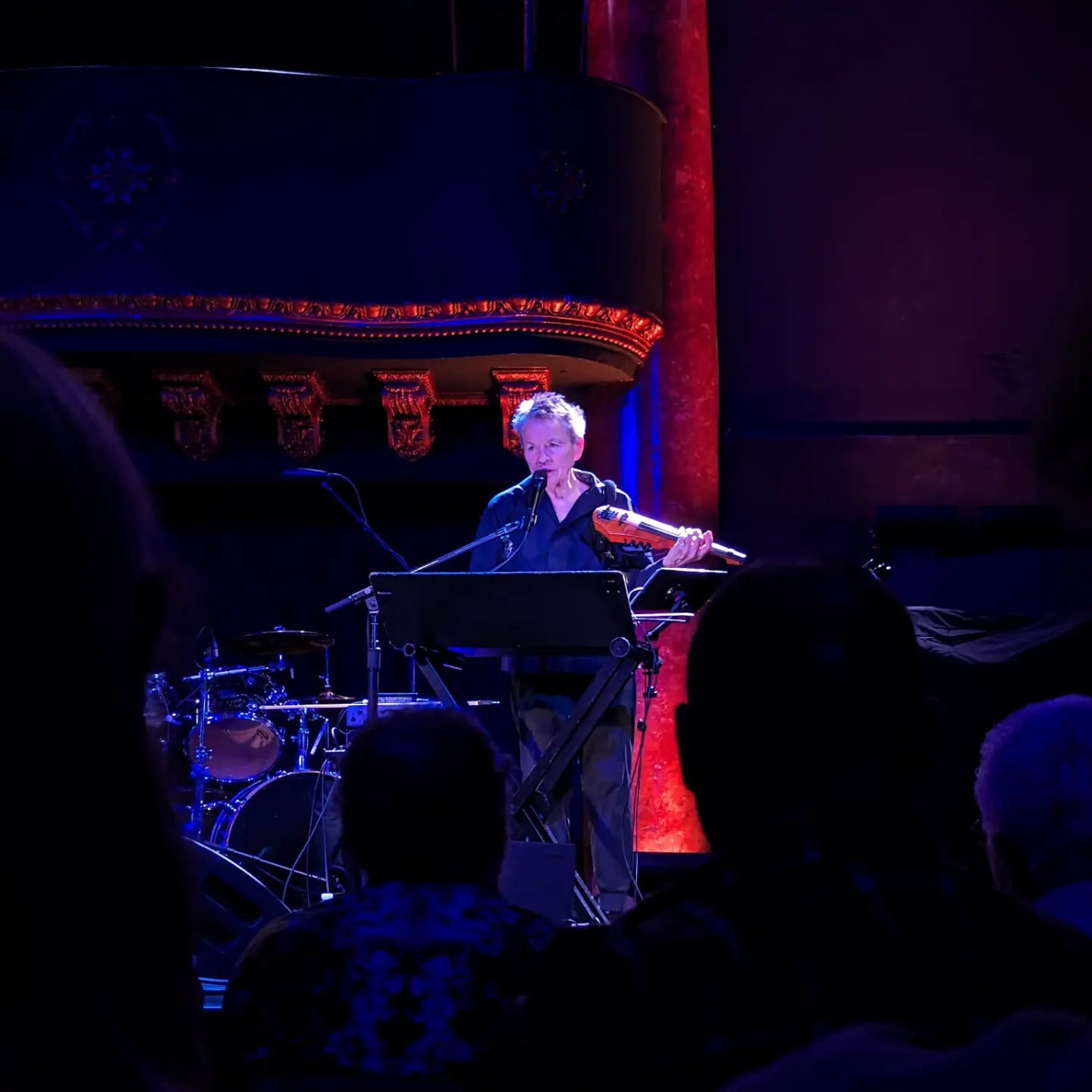 Towards the end of the main set, the three welcome drummer Dave Lombardo (Slayer, Misfits, Mr. Bungle) onstage for their last two songs of the main set. Having seen Lombardo drumming in the Misfits and being aware of his background, I was expecting a full-on assault from him, but he played softly and in the background, letting Zorn, Frisell, and Anderson take center stage. After a short encore break, the three returned onstage for a rendition of Anderson's recent live staple "Twinkle, Twinkle Little Star," a song featuring her on vocals. After a quiet spoken-word introduction of the song, the three launched forward, perfectly in sync with each other, until Zorn looked at Frisell and Anderson, raised his fist, brought it down, and they all finished in perfect unison. What a hell of a show. I felt honored to have seen those three masters of their craft playing perfectly together and know it was a line-up that may not occur ever again.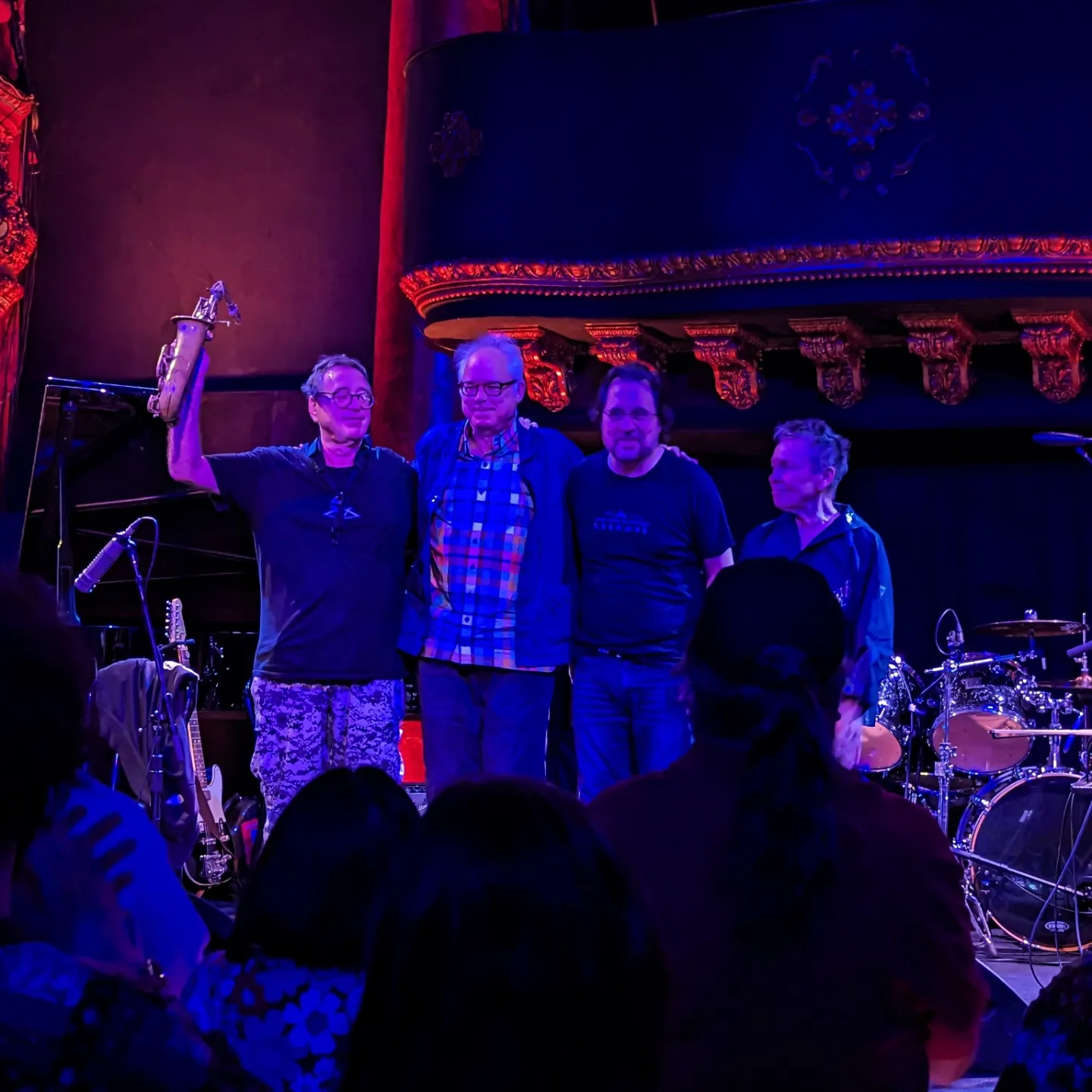 The second show that I attended was the one at 1:00pm on September 3rd, that being the performance of Cobra. Cobra is a piece that Zorn completed in 1984. It consists of a prompter showing a series of cards to various musicians onstage, and the musicians must adjust their playing based on whatever prompt is shown to them. John Zorn was not performing onstage at this show, but he was going to be issuing the prompts. Onstage there was Ikue Mori (electronics), William Winant (percussion), Dave Slusser (keyboards), Kenny Wollesen (vibraphone and drums), Fred Frith (guitar), Trevor Dunn (bass), Dave Lombardo (drums), John Medeski (organ), Trey Spruance (guitar), Kenny Grohowski (drums), Brian Marsella (piano), Ches Smith (drums), and Cyro Baptista (percussion), all in a semicircle facing Zorn. Thirteen musicians onstage. One prompter. Endless room for improvisation. Bring it on, I thought. (As a side note: originally Mike Patton was scheduled to appear on electronics, but he never showed up. No explanation was ever given for his absence.)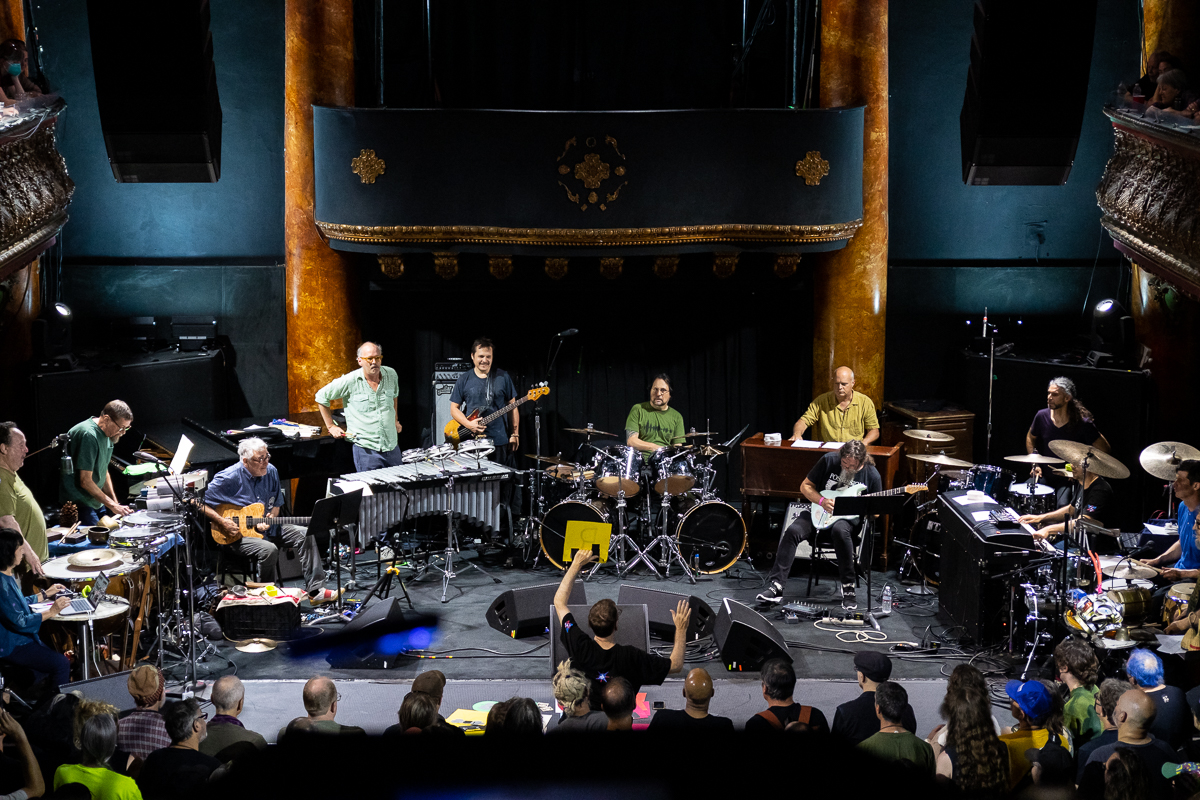 To even try to give a play-by-play would be an exercise in futility. Looks of confusion and concern were on many a face as well as huge smiles and ecstatic grins. Laughter rang out from both the audience and the musicians when Cyro Baptista began waving a pool noodle wildly in the air at one point, creating a rhythmic whooshing sound. Later in the set William Winant began running his fingers quickly over the top of a balloon, using the squeaky noise emanating from the motion as his instrument in that moment. Occasionally multiple drummers would begin playing in time with each other as electronic rings from Ikue Mori would ring out.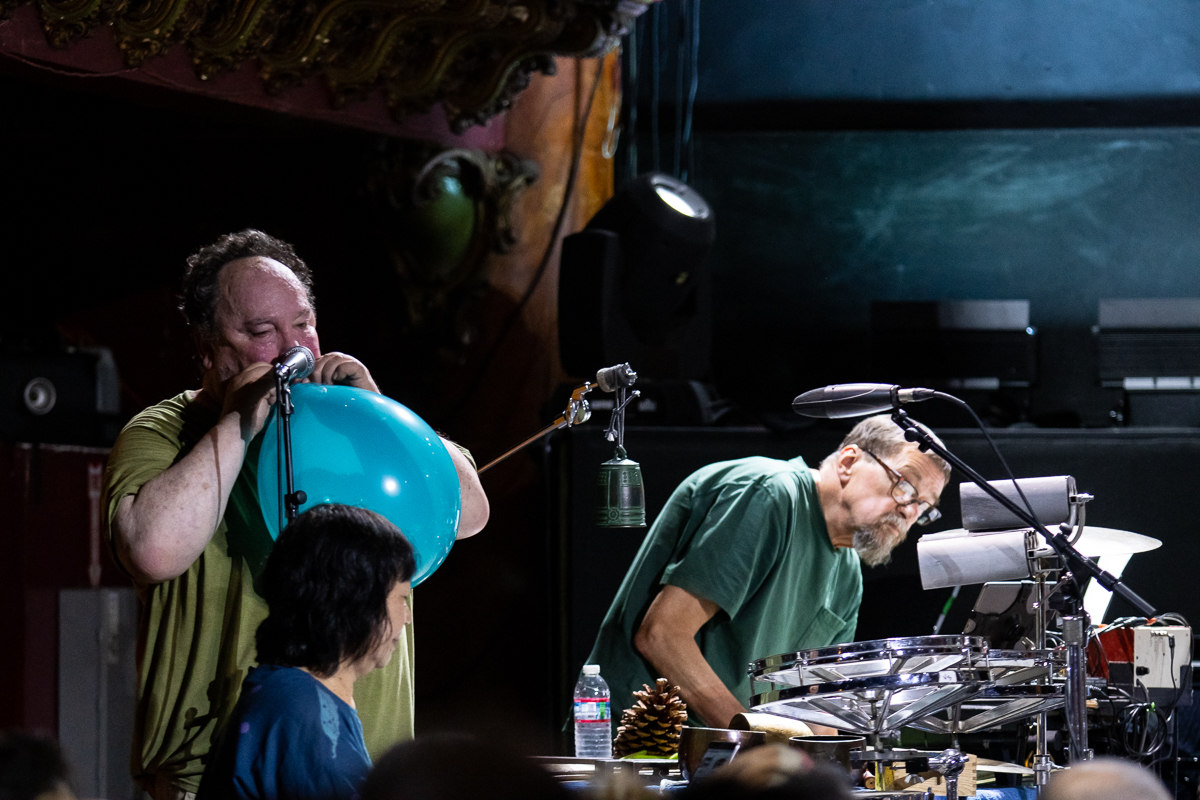 Towards the end of the set, John Zorn eschewed the prompts and began rapidly pointing at the various musicians, urging them to play while his extended finger was directed at them. Bursts of rapid-fire sounds began cutting through the silence of the audience, slicing into each other and finally cutting off when Zorn's phalanges fell upon a different player onstage. He motioned for them all to play, and they raised a cacophony together, until he drew up the prompt to end the song, lowered it on the downbeat, and then there was silence. The crowd erupted into applause.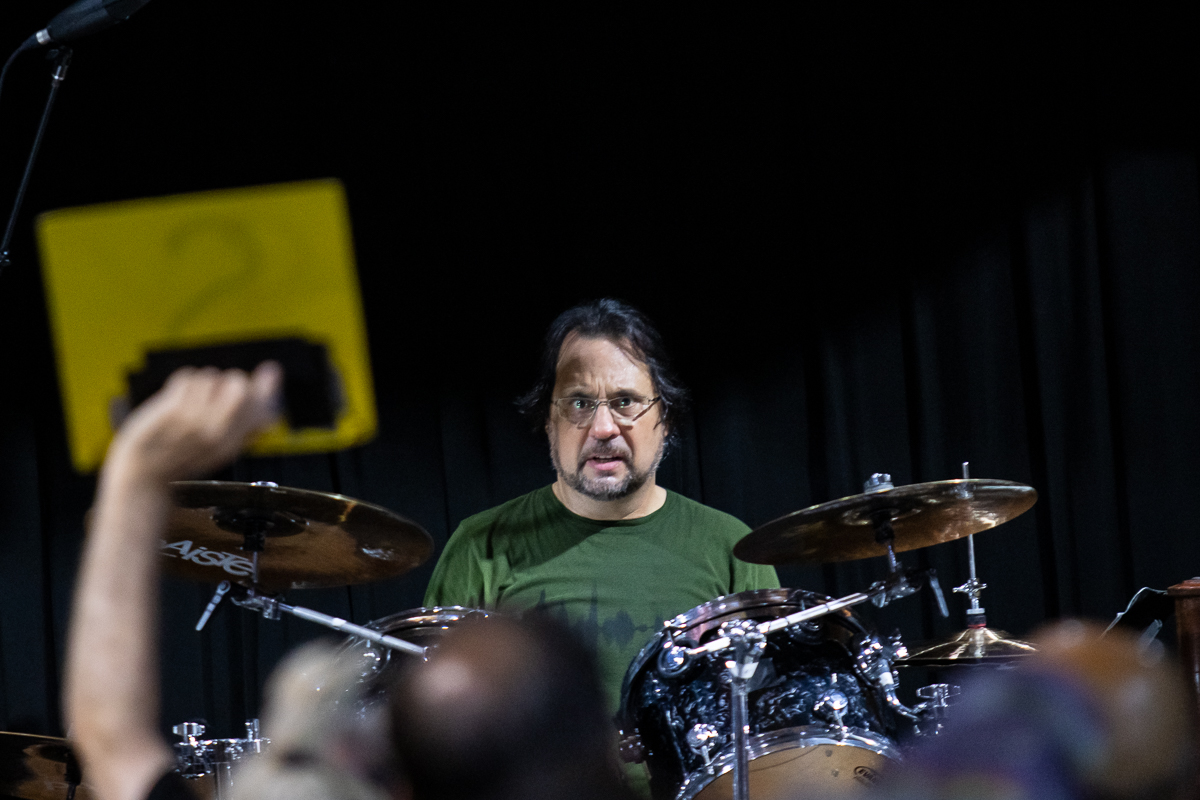 There was an encore. It was the previous 45 minutes condensed into a 10-minute chunk, each musician getting a chance to shine. Much like the first show of the residency that I attended, this was truly a line-up that I will never see onstage again, and I tried my best to be in the moment and take in everything that was going on. I don't have much experience engaging with improvised music like I was at the two John Zorn residency shows, and I hope that what I've written here even illustrates a fraction of the picture that I'm trying to paint. I knew that what I was seeing was important and would never happen again, and I think that that is the most beautiful take-away that I have from seeing John Zorn, both as a saxophonist and as a prompter. His split-second decisions exist only in the time that they happened in, and I was lucky to witness and hear all of them. Long live John Zorn. May his music, both recorded and improvised in concert, live on forever.
More photos of Cobra by Geoffrey Smith II:
Warning
: Attempt to read property "post_title" on null in
/home/sfsoni5/public_html/wp-content/plugins/media-slider-premium/shortcode-output.php
on line
137
Warning
: Attempt to read property "post_content" on null in
/home/sfsoni5/public_html/wp-content/plugins/media-slider-premium/shortcode-output.php
on line
138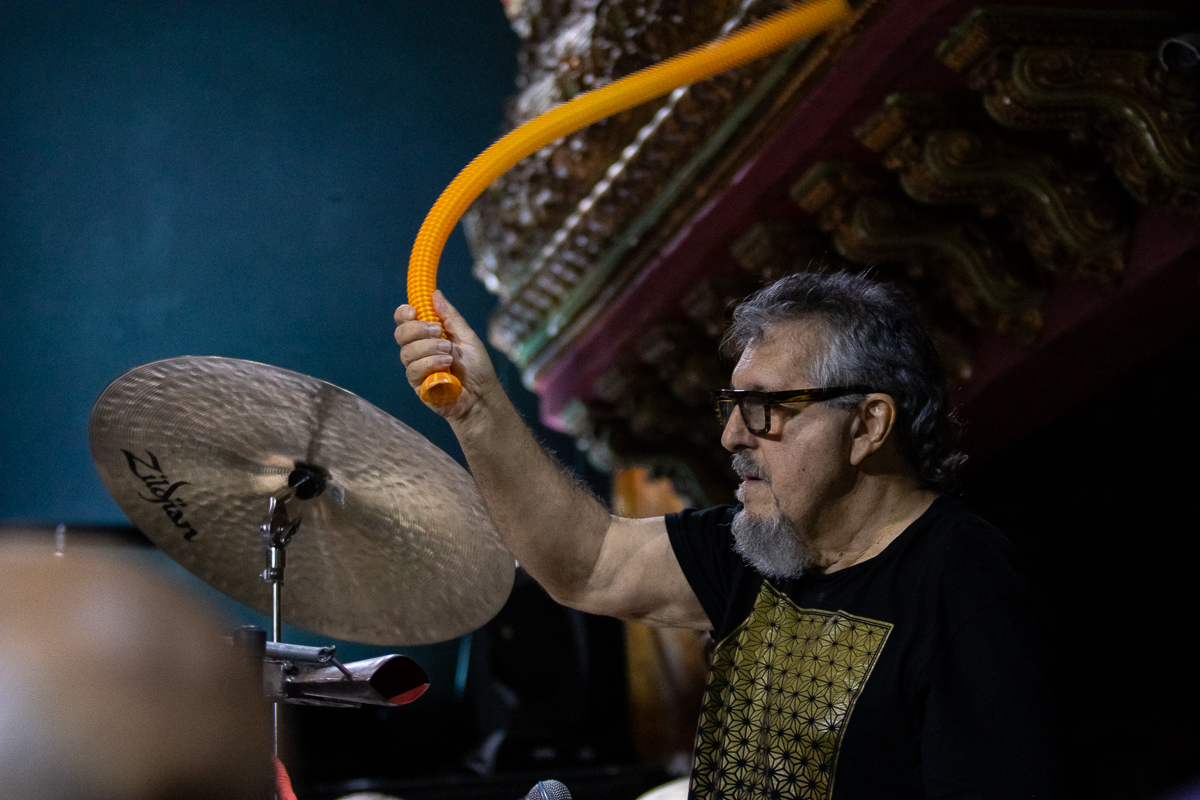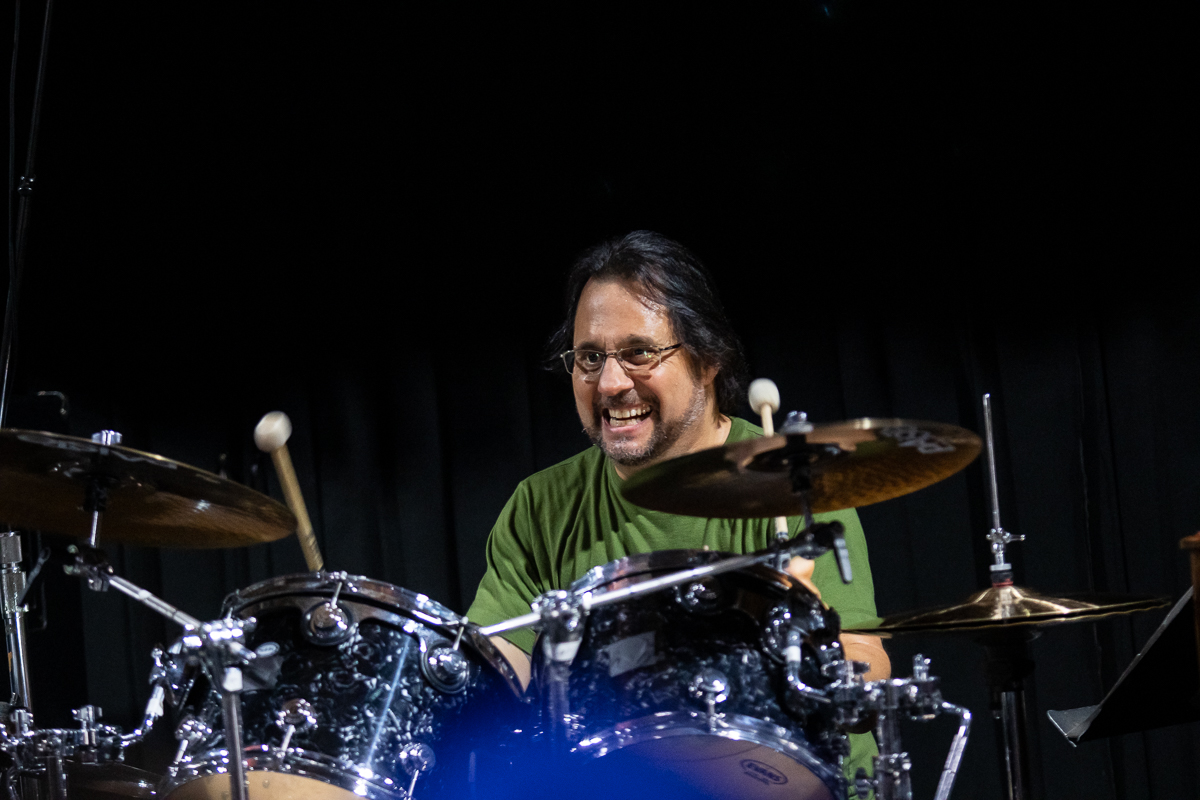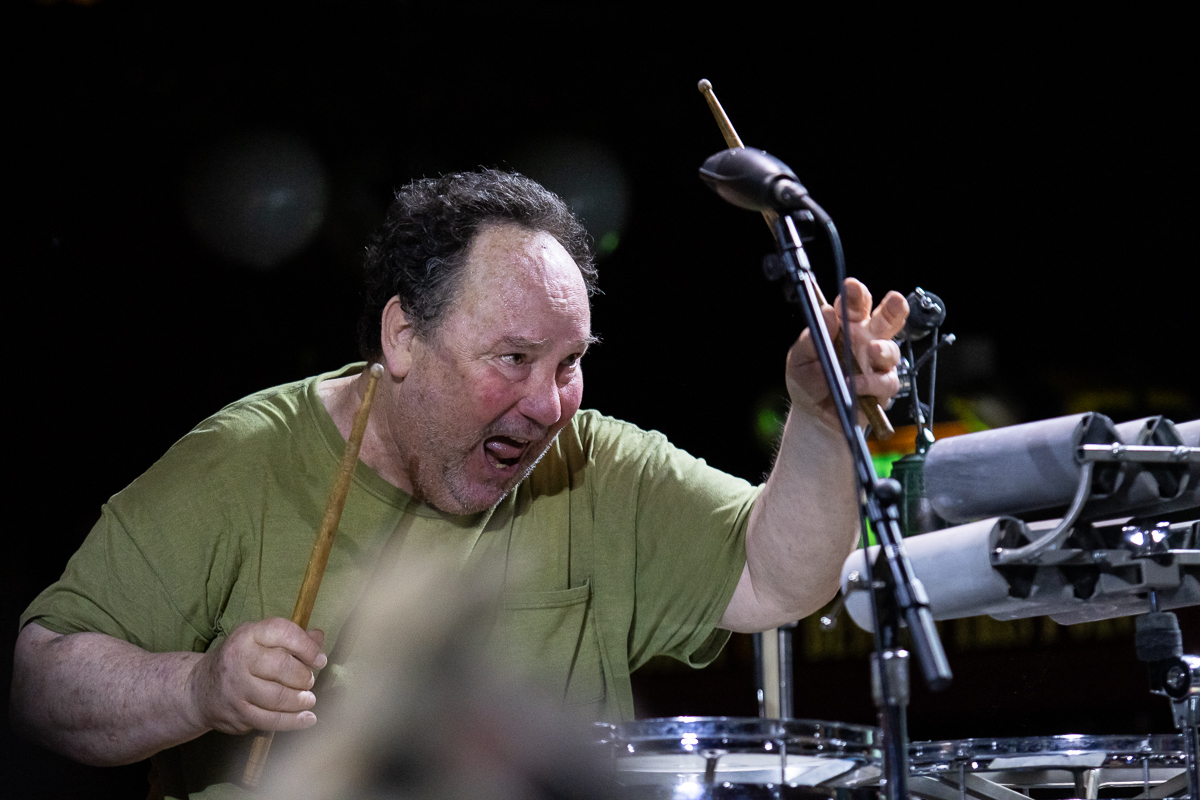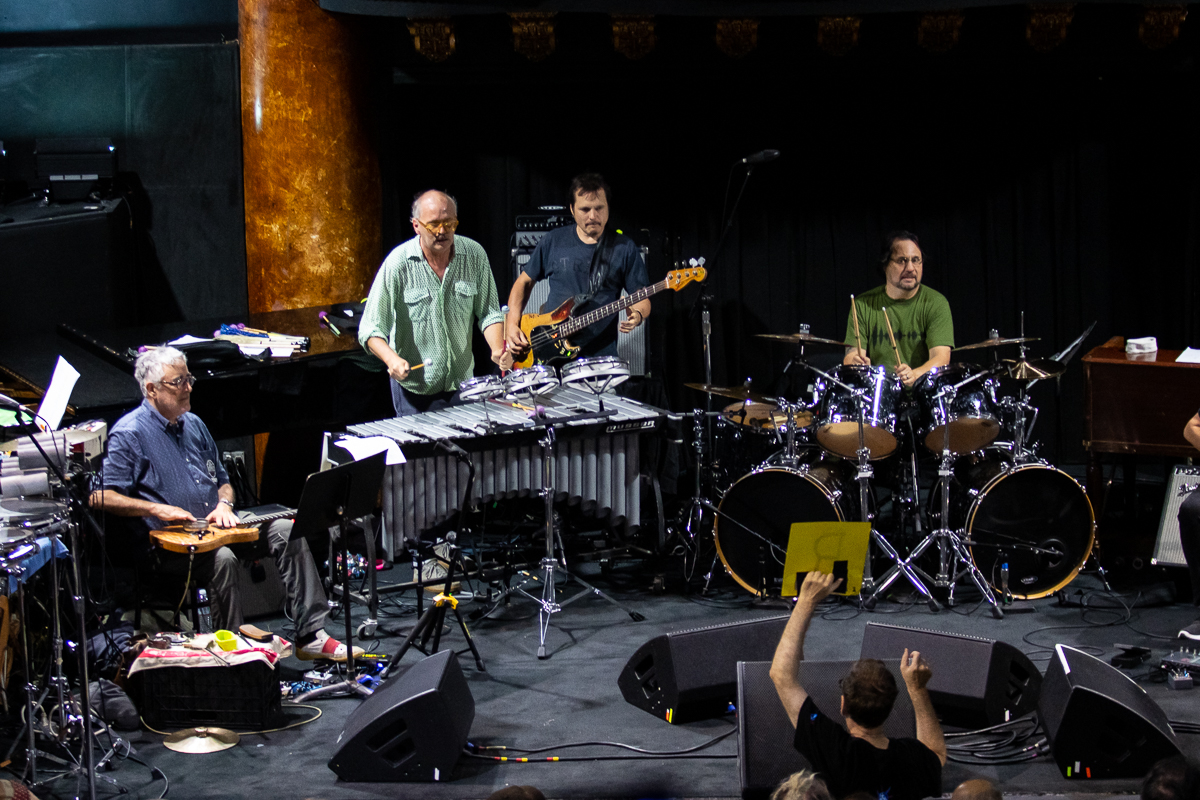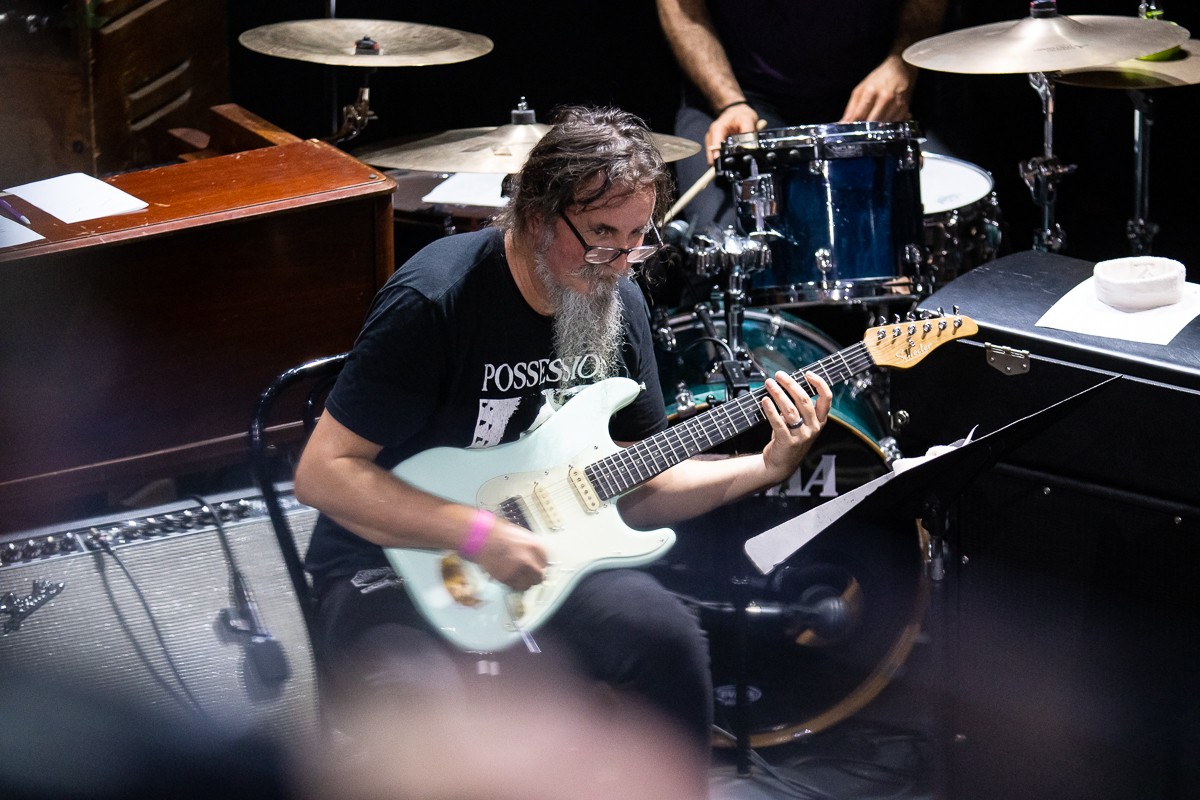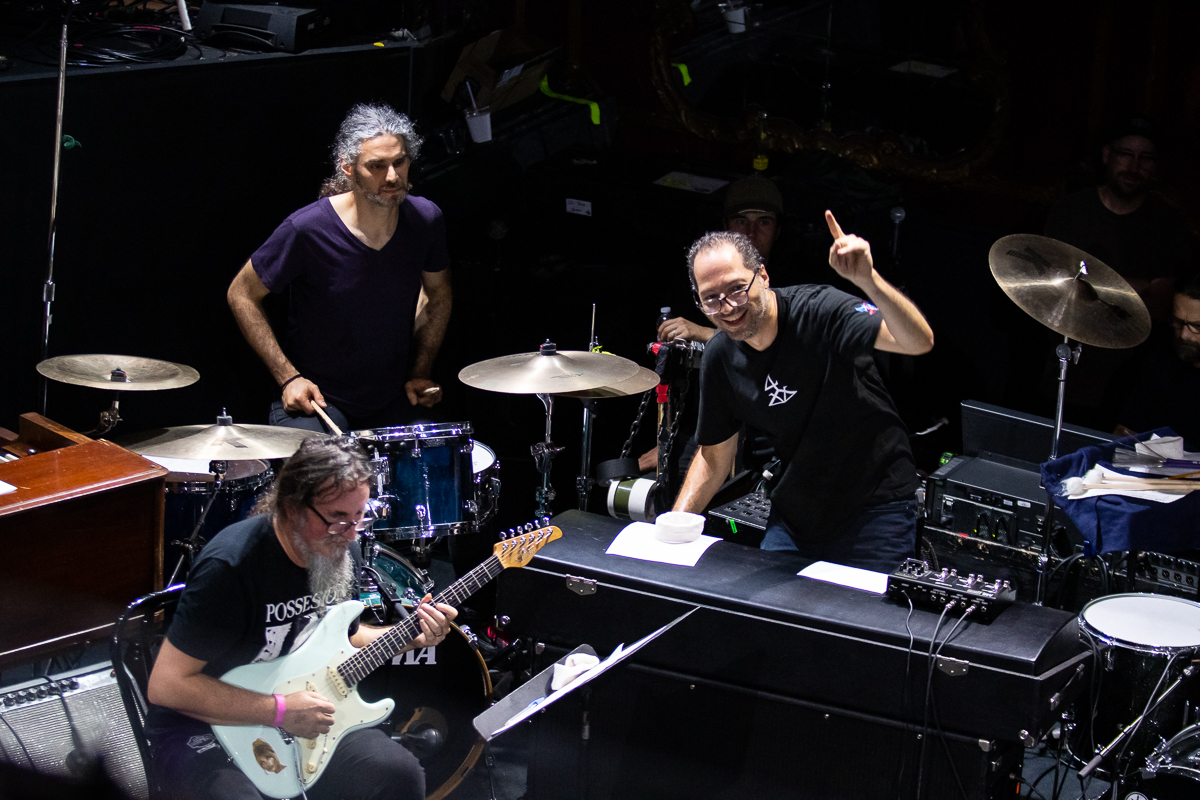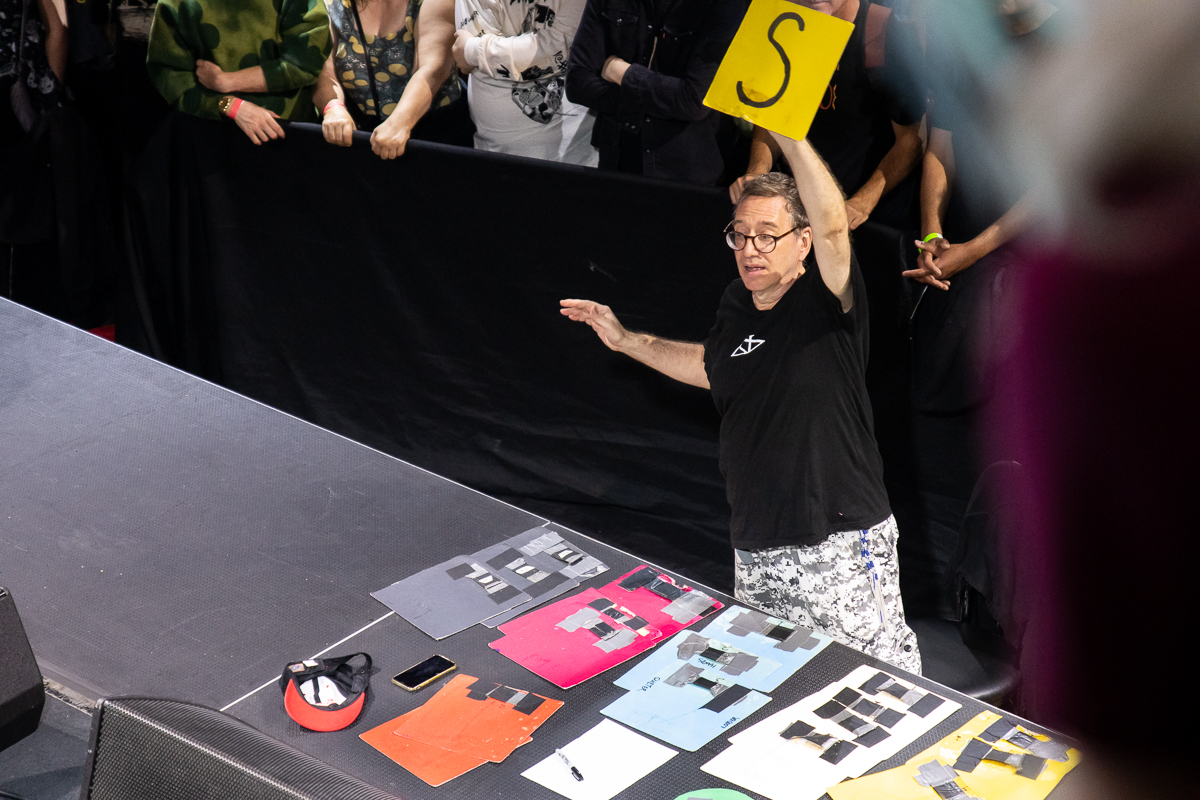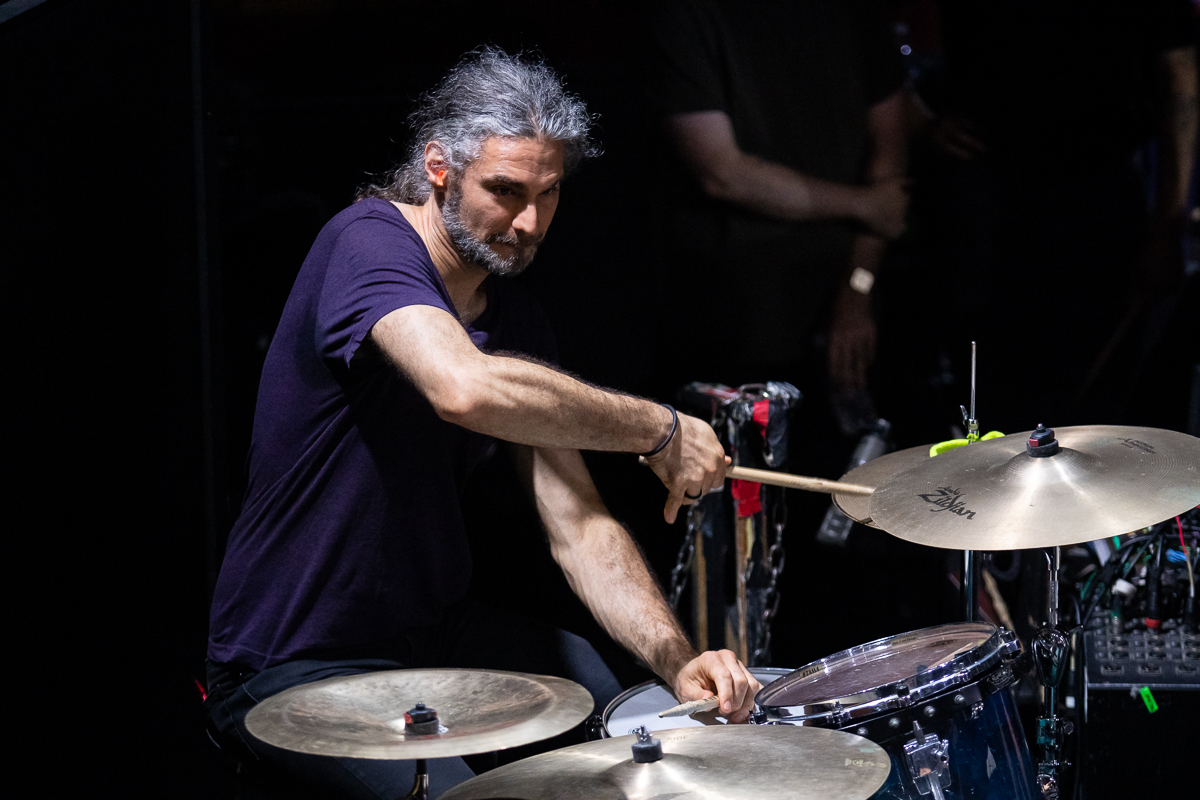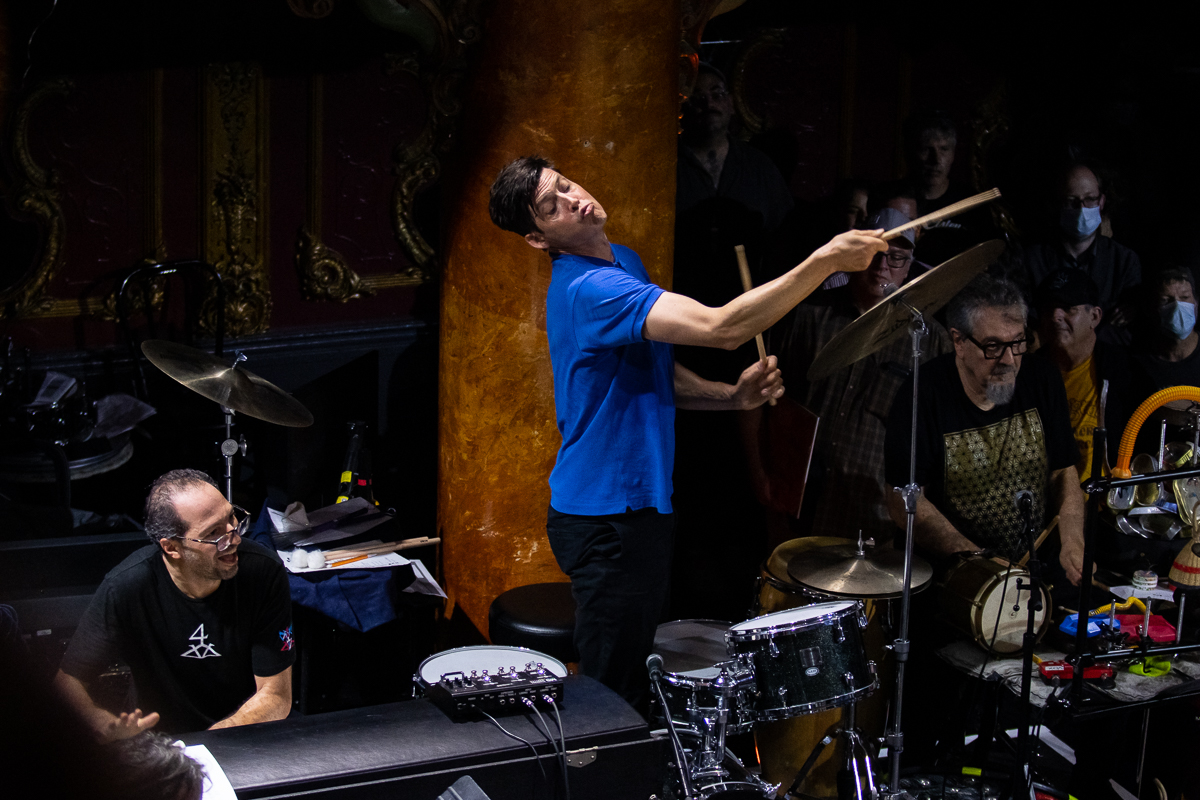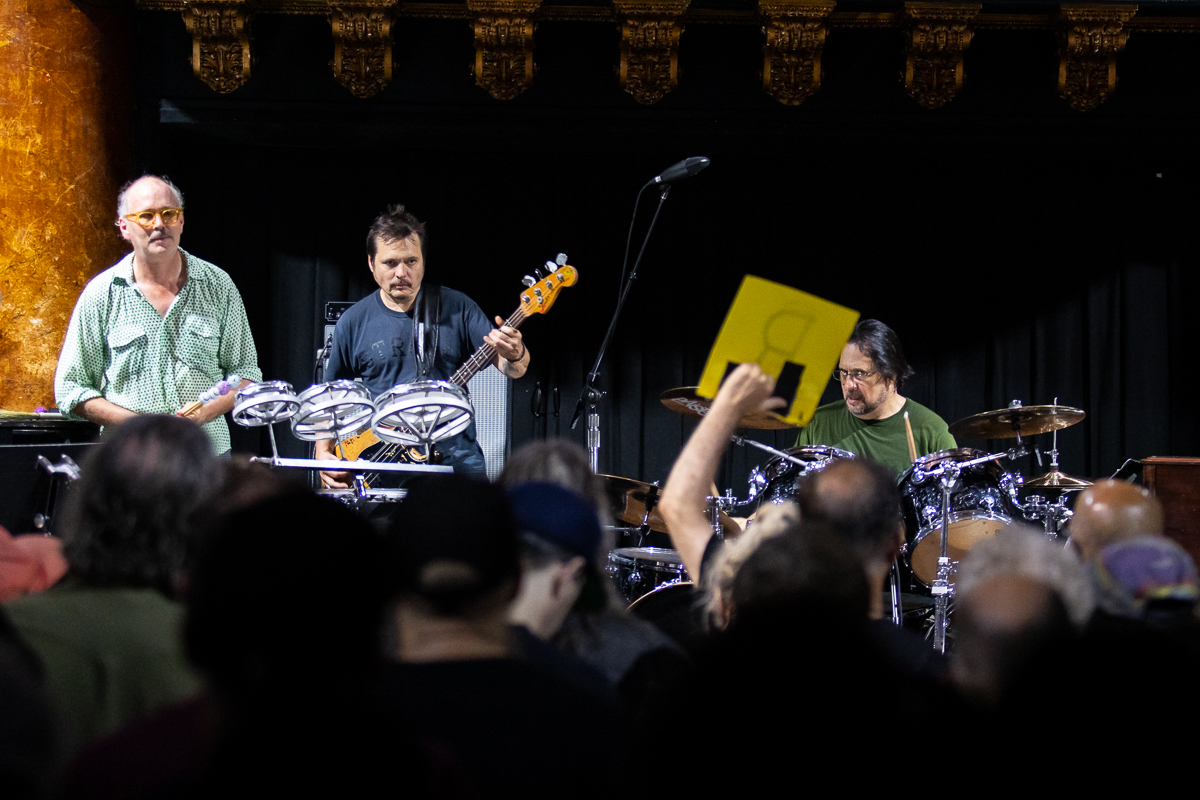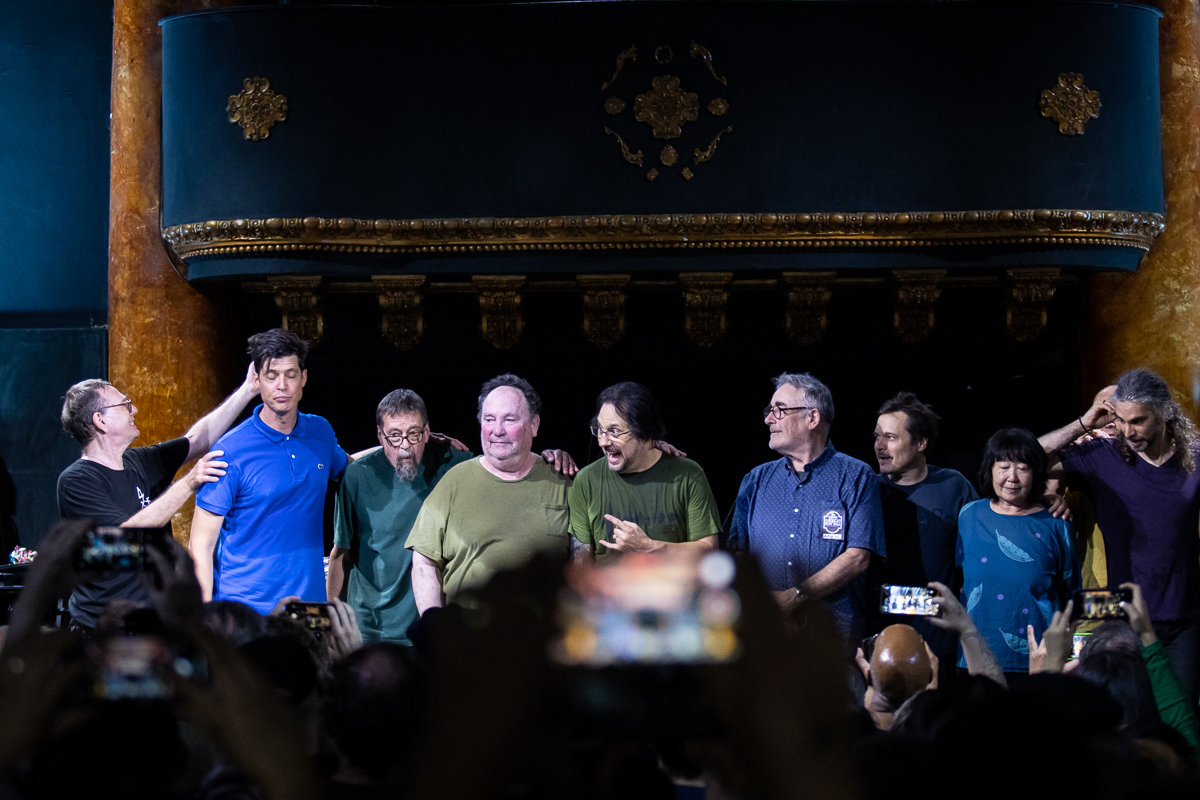 Links: