Snoop Dogg
Golden 1 Center, Sacramento
August 25, 2023
Photos by Paul Piazza
Snoop Dogg recently headlined a show at Golden 1 Center in Sacramento as part of his High School Reunion Tour.  It was a show that featured old school performers including Snoop, Too Short, and Warren G as well as younger artists like Wiz Khalifa and Berner.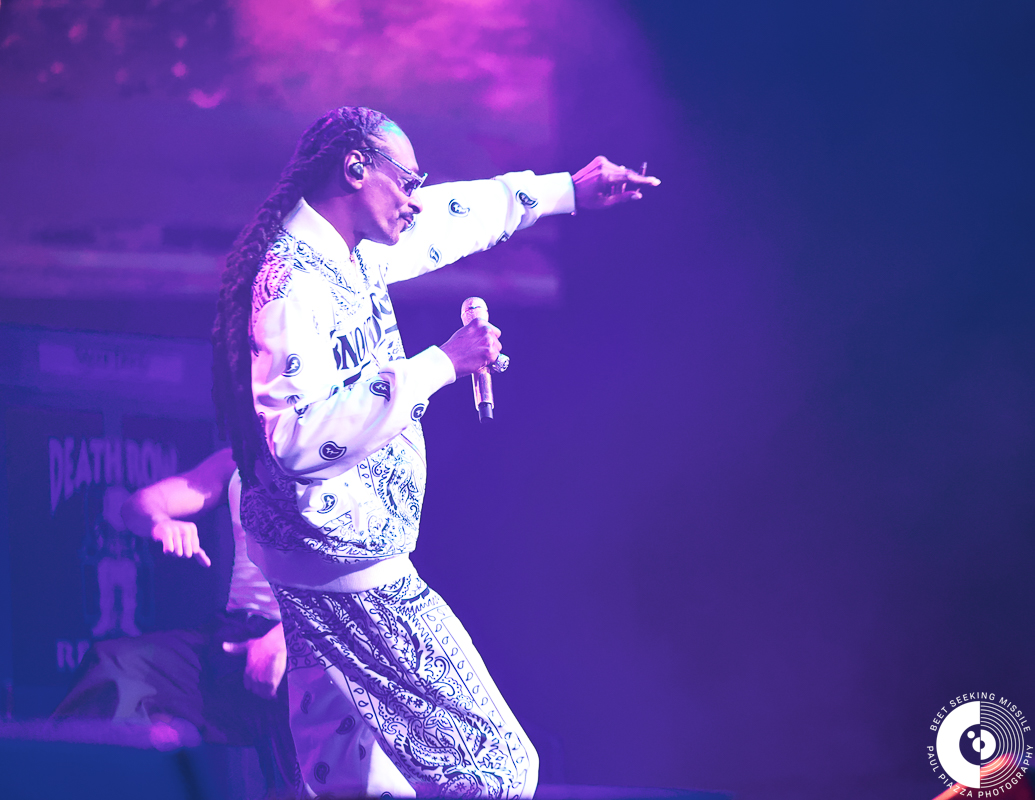 The show took place on a Friday night and the arena was packed. Snoop Dogg (aka Calvin Broadus), who has regularly headlined the mid-size Ace of Spades in the past, has seen his popularity grow exponentially on the commercial level in the past decade. The 51-year old rapper has probably done more for the mainstream popularity of hip hop than any other artist through his work in television, movies and commercials. And in the realm of celebrity, he is as recognizable as any major star on a worldwide level. In fact, this show outdrew the previous night's Duran Duran show in the same arena, which was a near sell out.
This night was all about celebrating hip-hop music and its remarkable growth over the past four decades as well as the recent 50th Anniversary of the genre.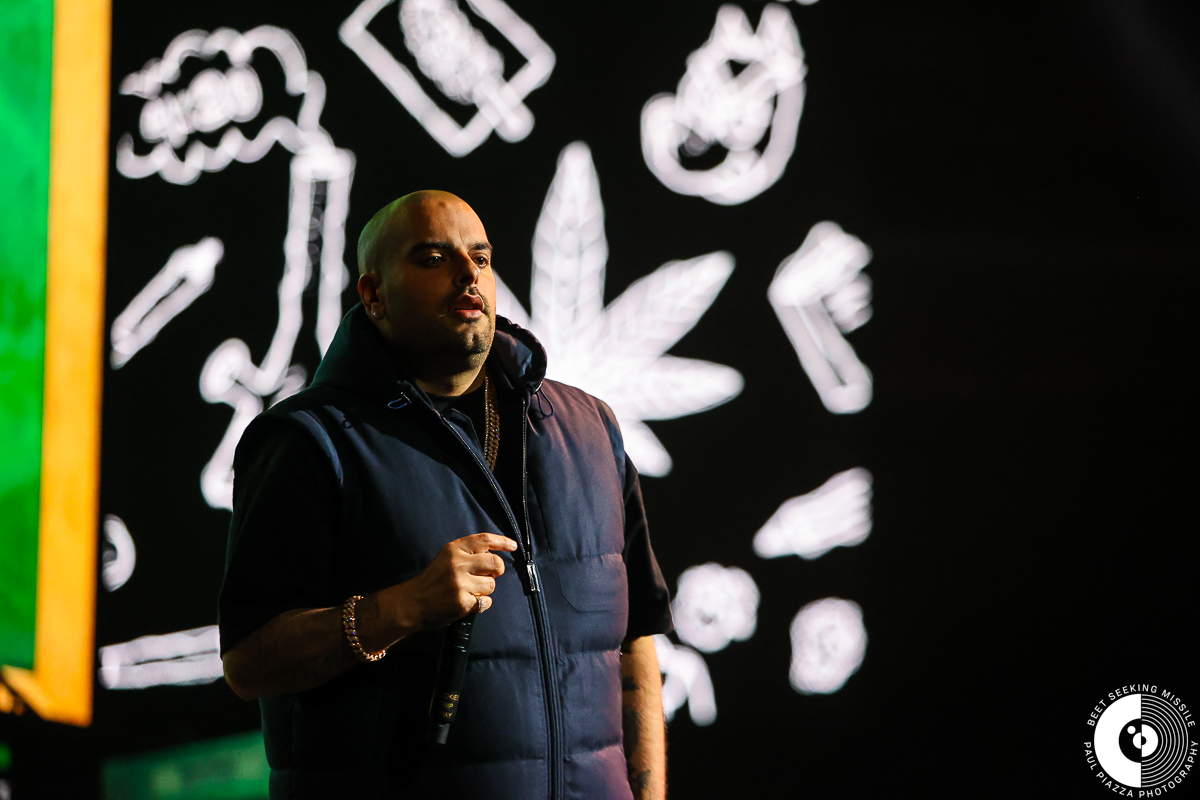 It was also noticeable from the very beginning of the show, that this show would also be about celebrating cannabis. This was pretty obvious from the opening moments of the show, when DJ Drama started things off by lighting an enormous 24" cone spliff and passing it around the big arena stage. The trend continued when Berner hit the stage and started tossing samples of his company's products into the crowd. Berner is the CEO/founder of Cookies, one of the most successful weed companies on the planet.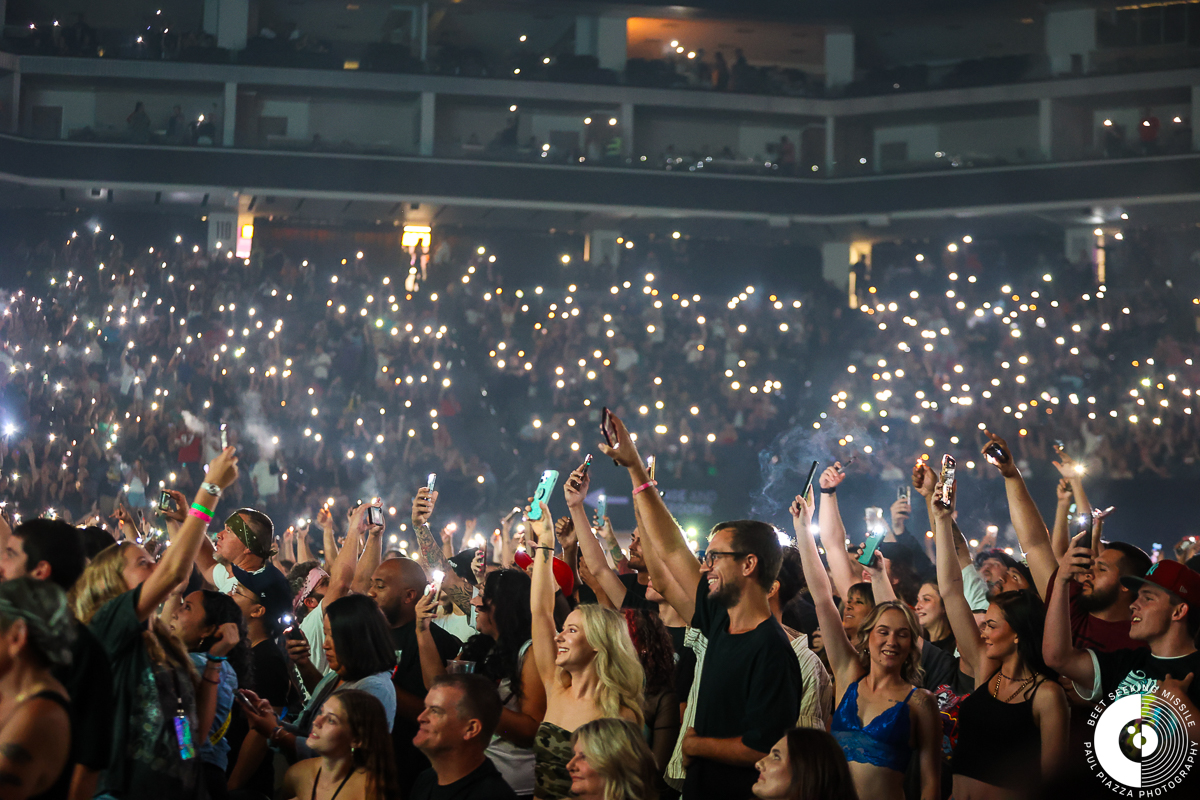 By the time Snoop appeared onstage later,  dancing with his ubiquitous doobie, the crowd was feeling pretty good. In fact, Snoop recently released a THC-infused snack based on Funnyuns called Snazzle Os. He is also co-owner of a media and advertising company called Gram by Gram that helps to market a variety of weed brands.
It's important to note that times and perceptions have changed pretty significantly since the early days of Too Short, Snoop and Warren G. Back then, there wasn't even a form of legalized herb until 1996, when the three were already well into their careers. That was when California's medical marijuana law which was passed. So it was with acknowledgement to the current completely legalized times and changed attitudes of 2023 that the crowd was very comfortable with openly participating as well, without worry of bother from security. The ultimate result was about as a good a show as anyone could have expected with about as well a behaved a crowd as one could find on any night. At one point, even the local cops in the crowd were smiling and dancing while Snoop played.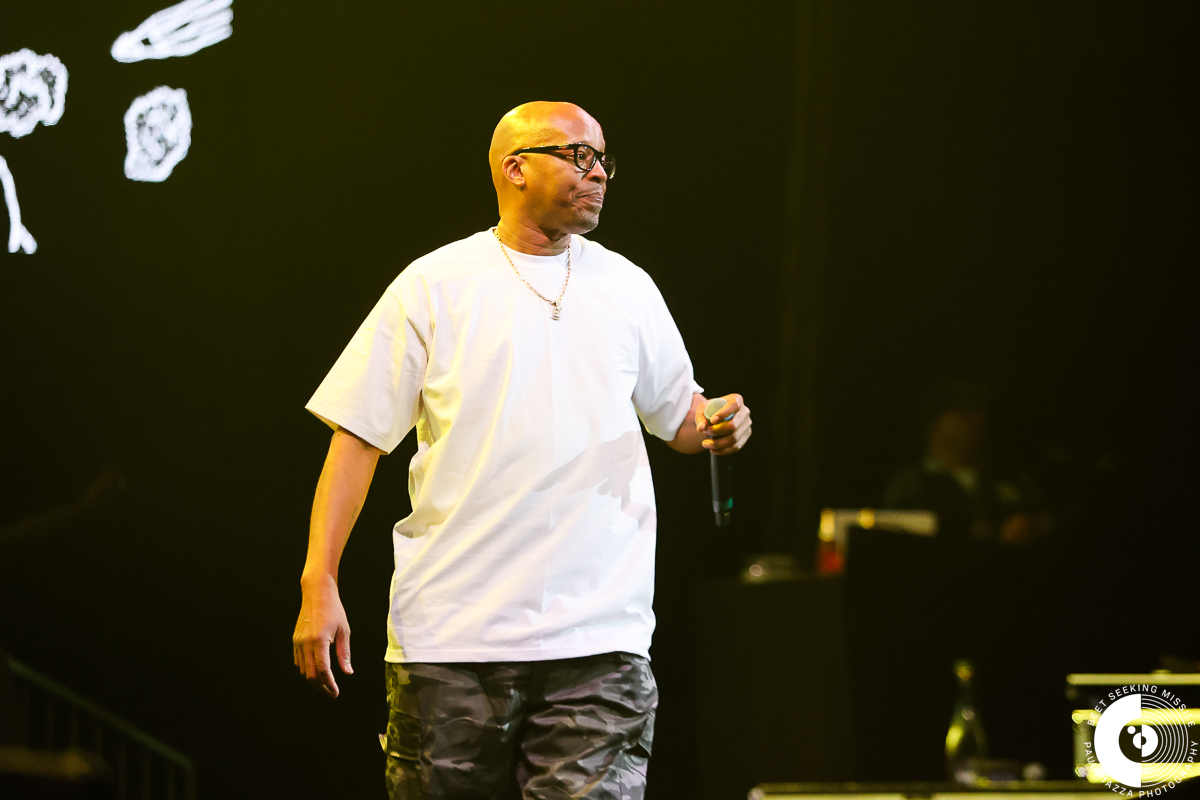 Indeed, this night was about celebrating great hip-hop. And there was an endless supply of that.
After the DJ Drama and Berner sets, Warren G. emerged and with some familiar sounds like "Regulate" and "What's Love Got to Do With It." It should be noted that Warren G and Dr. Dre are step-brothers connected by the marriage of their parents. Dre discovered Snoop Dogg through Warren G and Nate Dogg. The 52 year old rapper took a little while to warm up to the crowd but once he hit his stride mid-set as well as a rather large doobie, he never looked back.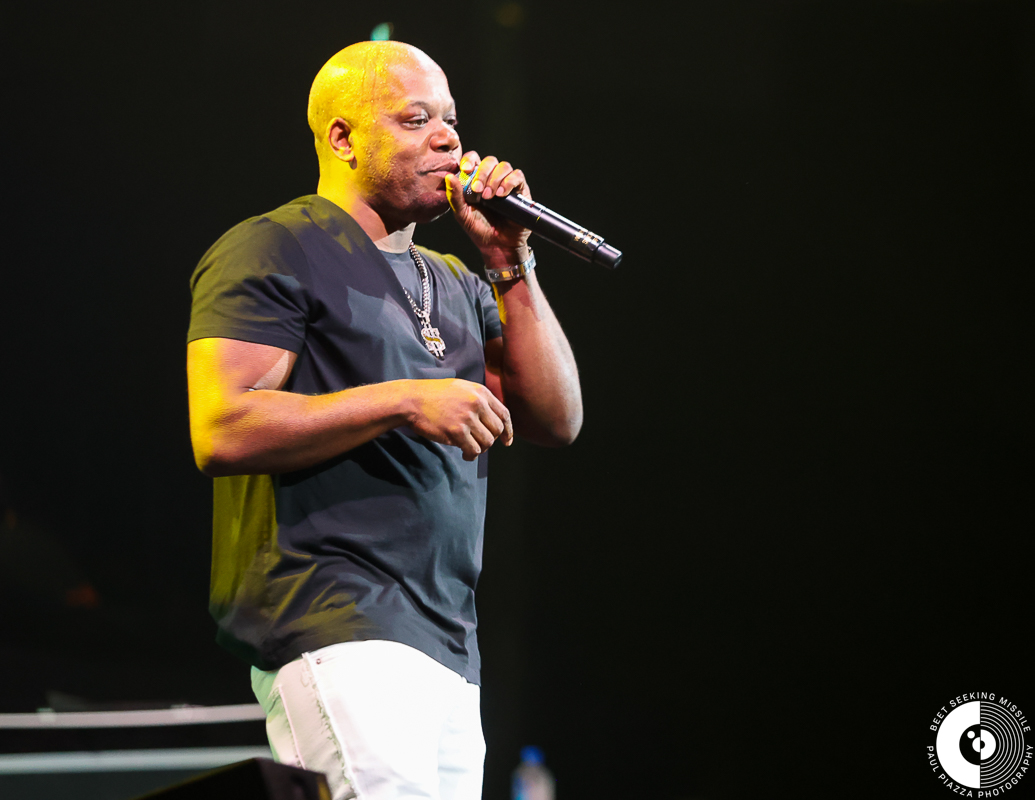 Too Short threatened to steal the show by coming out firing on all linguistic cylinders with "Burn Rubber," "Shake that Monkey," and "Blow the Whistle." The genius storytelling of the legendary Oakland rapper, who goes further back historically than anyone on this tour, was in full-effect on this night. He interlaced stories with  Bay Area props to the crowd in between songs and it was fascinating to witness him easily command the arena with a set adorned with classics. By the time he got to ultra dirty epic "Freaky Tales," the audience was literally eating out of his hand. Truly a perfect set of Oakland poetry.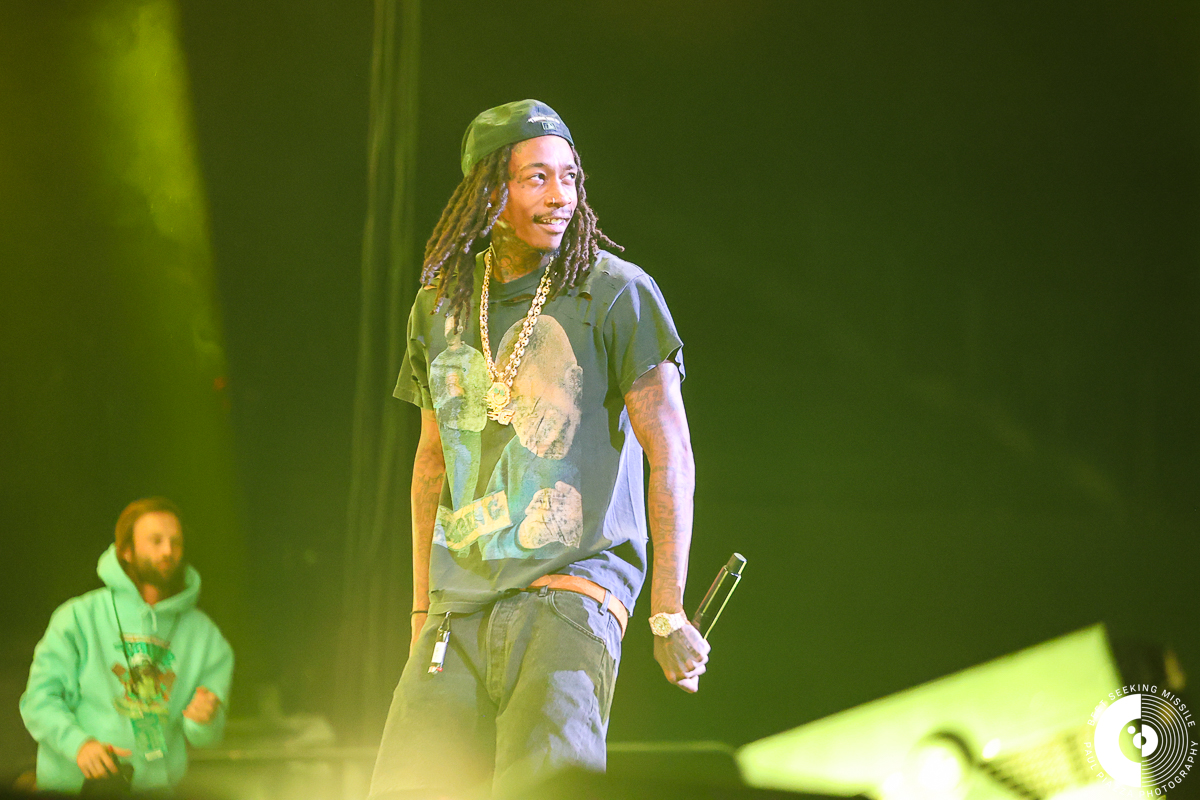 Wiz Khalifa came out with some of the best energy of the night. He emphasized his dedication to the green thumb on the catchy hits  "Bake Sale" and "So High." Later, he joined Snoop Dogg on a duet of their big hit "Young, Wild, and Free."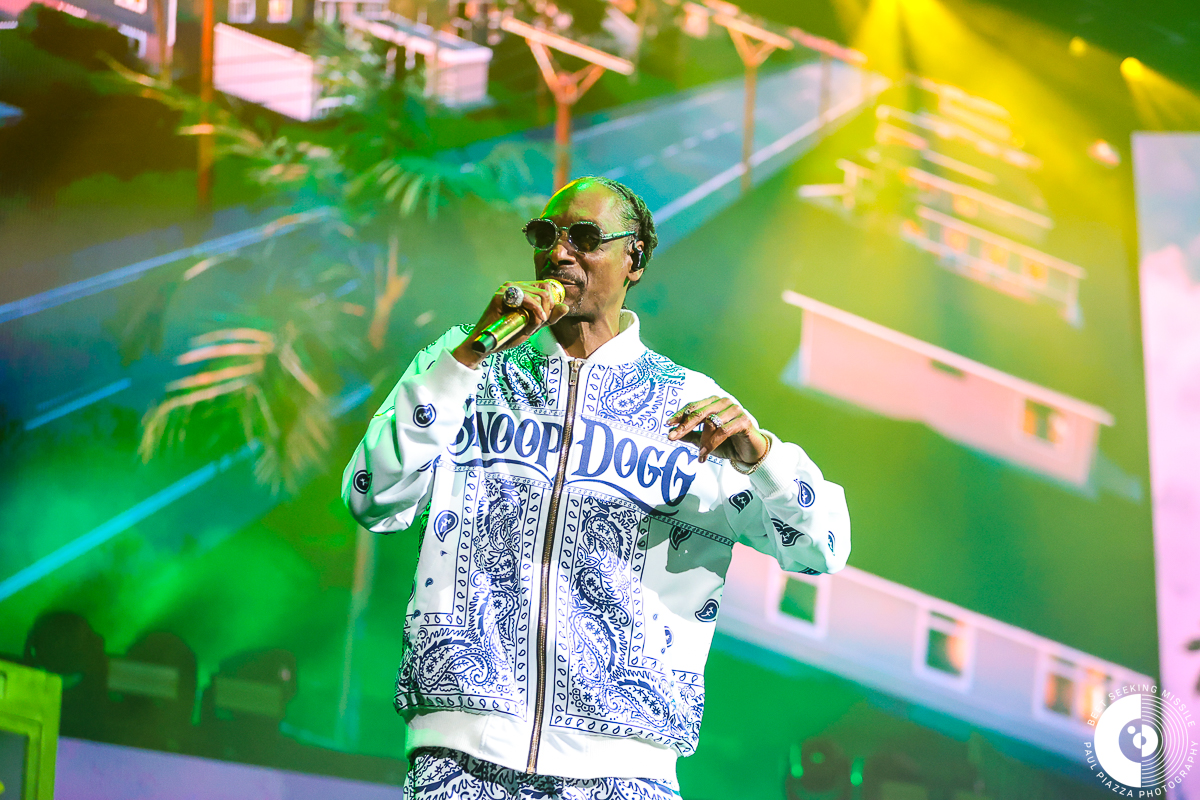 Finally, there was Snoop Dogg, who played a surprisingly lengthy 30-song set to finish the night that was a healthy blend of recent hits along with classics like "Murder Was the Case," "Gin and Juice" and the classic duet with Tupac, "2 of Americaz Most Wanted." After a dramatic entrance in his customized lowrider, Snoop emerged with a joint in his hand and proceeded to execute his trademark dance moves to the strains of "The Next Episode" while blowing seductive clouds of smoke around himself. Snoop Dogg moves with a languid stride that has purpose and he danced and strolled the stage extensively, occasionally doing a song while leaning back against his whip. At different points of the set, he was joined by dancers as well as some of the night's other talents. It all seemed to go down very smoothly.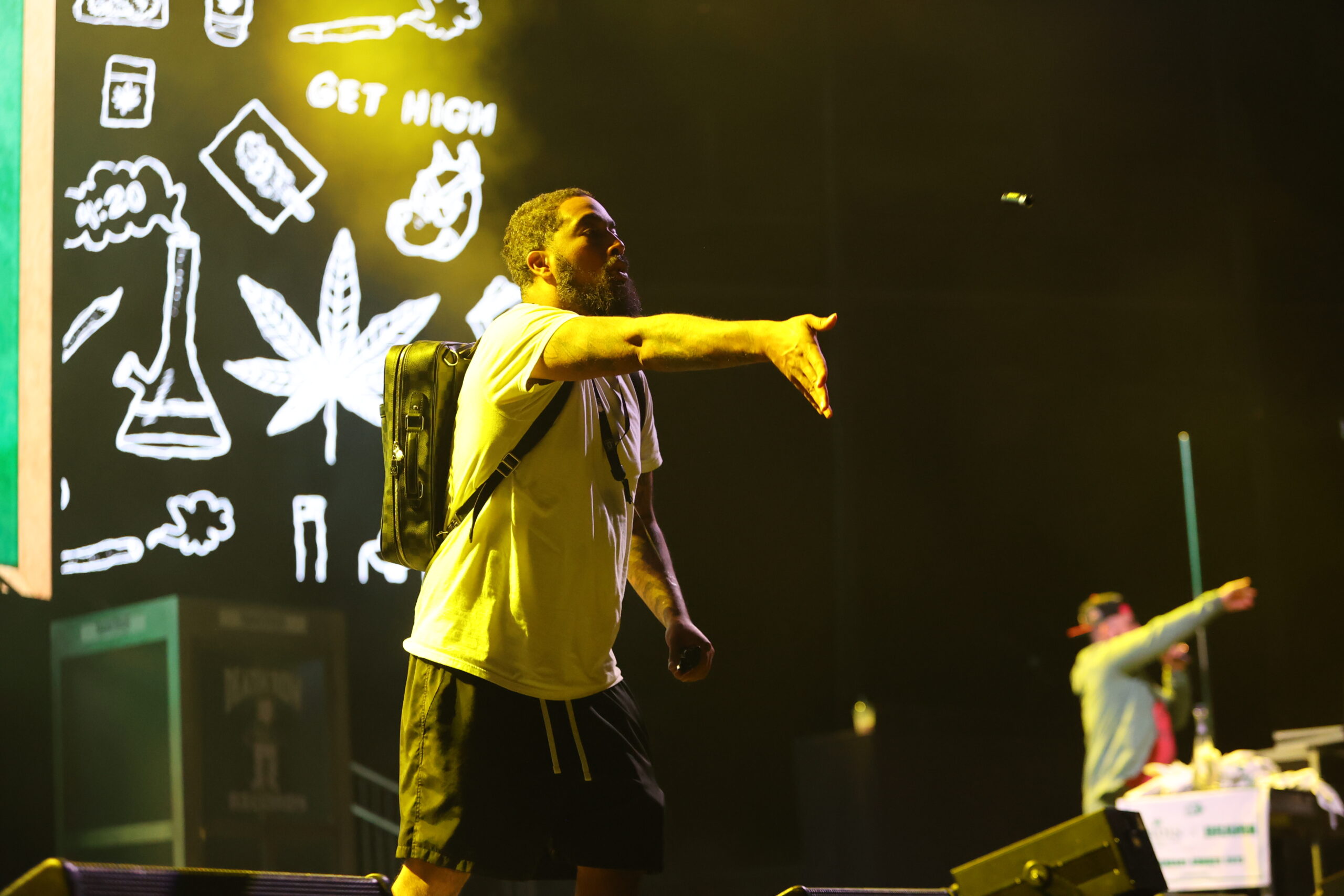 As hip-hop ventures into its next half-century, it appears all of these performers will remain contemporary and in the case of Snoop, Too Short and Warren G, vital historical figures in a genre that continues to write its own story.
Links: