Flipper
Great American Music Hall
July 13, 2019
Photos by Raymond Ahner
Iconic San Francisco punk rock band Flipper is currently out on the road on a North American tour while celebrating forty years together as a band. They recently played a hometown show at San Francisco's Great American Music Hall, and with fellow San Francisco punk rock legends Frightwig seminal Austin punk rockers The Next, the evening was like being transported back to the Mabuhay Gardens circa 1984.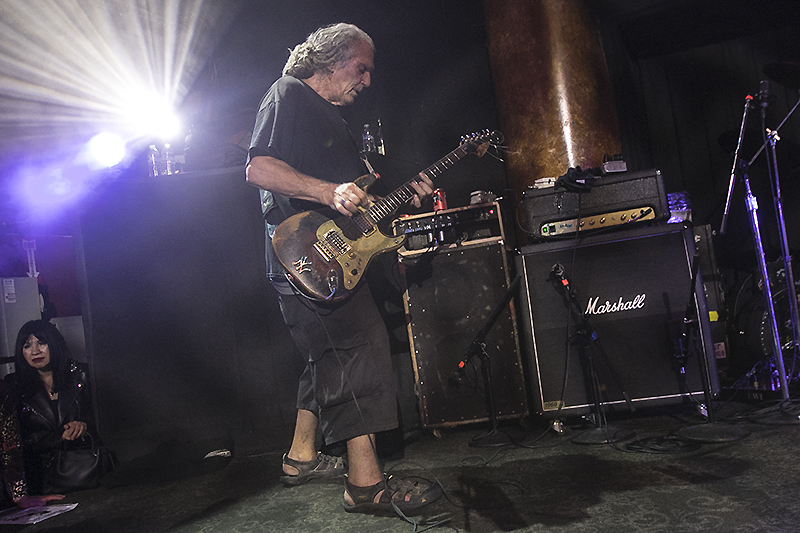 Led by Jesus Lizzard frontman David Yow, Flipper hit the stage with "The Light, The Sound, The Rhythm, The Noise," with Yow making his way off of the stage and into the crowd before the first note of original guitarist Ted Falconi's guitar. He would go on to spend much of the bands set manically interacting with the sold-out crowd on the floor, while Falconi stood stoically at the back of the stage near is Marshall cabinet creating his signature wall of noise sound.
From there the band ( with bassist Rachel Thoele formally of Frightwig and original drummer Steve Depace) went through a thirteen song setlist that included "Ha Ha Ha," "Life is Cheap," and "Sacrifice."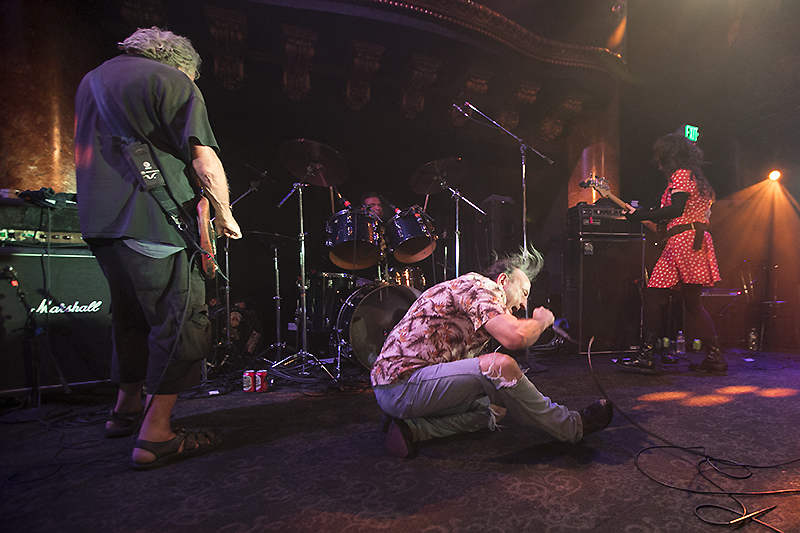 Of course, no Flipper show would ever be complete without "Sexbomb," and the band most certainly did not disappoint, playing it as the final song of the evening, complete with a horn section and Yow bringing fans on to the stage. It was the perfect ending to a frantic evening of old school San Francisco punk rock.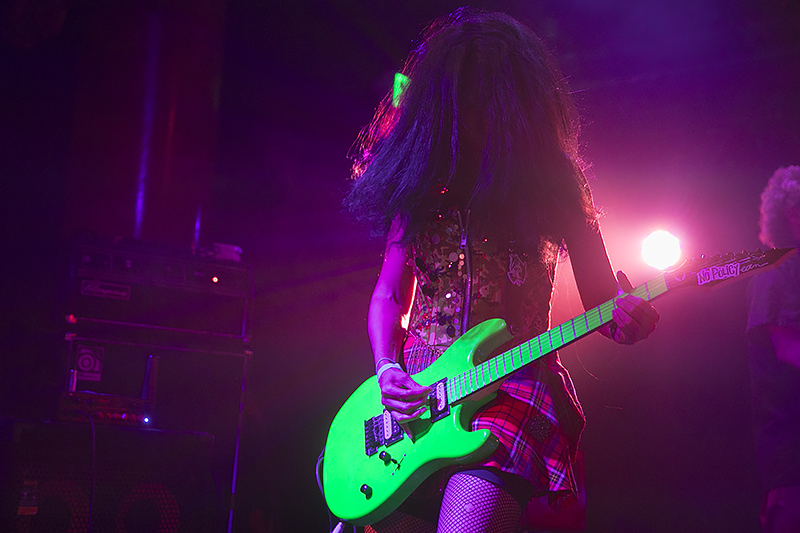 Supporting Flipper (as they did some thirty-something years earlier) on this evening was Frightwig, a band who needed no introduction to the crowd. Their set was as powerful and as unapologetic as always and it was a no brainer that they were on the bill.
Here's a slideshow with more photos of Flipper, Frightwig, and The Next by Raymond Ahner:
Check out Flipper on their Facebook page.
Find out all about Frightwig on their website.
Get the dirt on The Next here.