Earthless
Starline Social Club, Oakland
December 8, 2019
Photos by Elizabeth Gohr
Legendary underground psych band Earthless resurfaced back in Oakland at the Starline Social Club to play their final show of the year after having played a generous handful of shows spread across the globe. Notorious for their exceptionally loud sets, Earthless undoubtedly presented their energy as raw and undiluted as possible.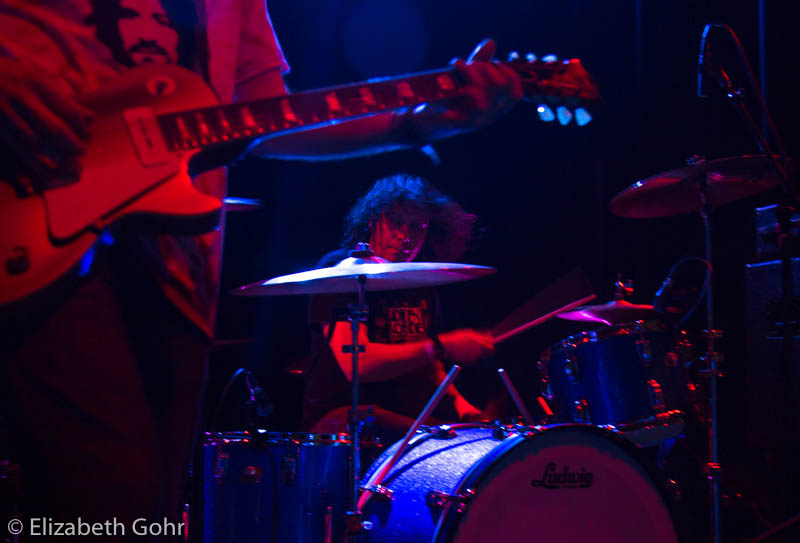 This band came to be at the start of the 21st century from the Southern California surf and skate hub of San Diego. Drummer Mario Rubalcaba has been known to shred wood in more ways than one as a former pro skateboarder and stays busy with bands OFF!, Rocket from the Crypt, and Hot Snakes.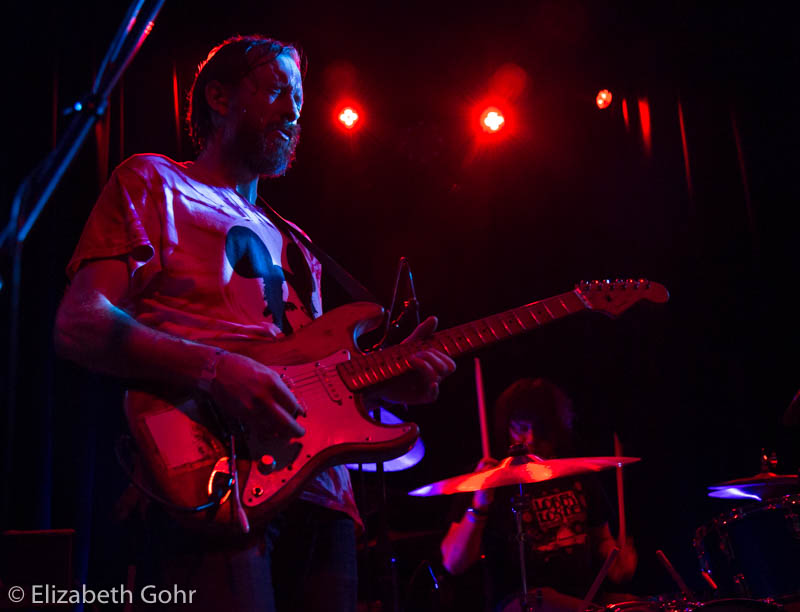 Guitarist Isaiah Mitchell has been involved in numerous collaborations playing with Howlin' Rain, and more recently became a member of The Black Crowes; he also happens to offer guitar lessons to the public sharing his ways of guitar wizardry with the world. Complete with Mike Eginton on bass, the power trio's colossal skills infuse an incredibly unique chemistry bound to bust limits of heavy space rock exploration.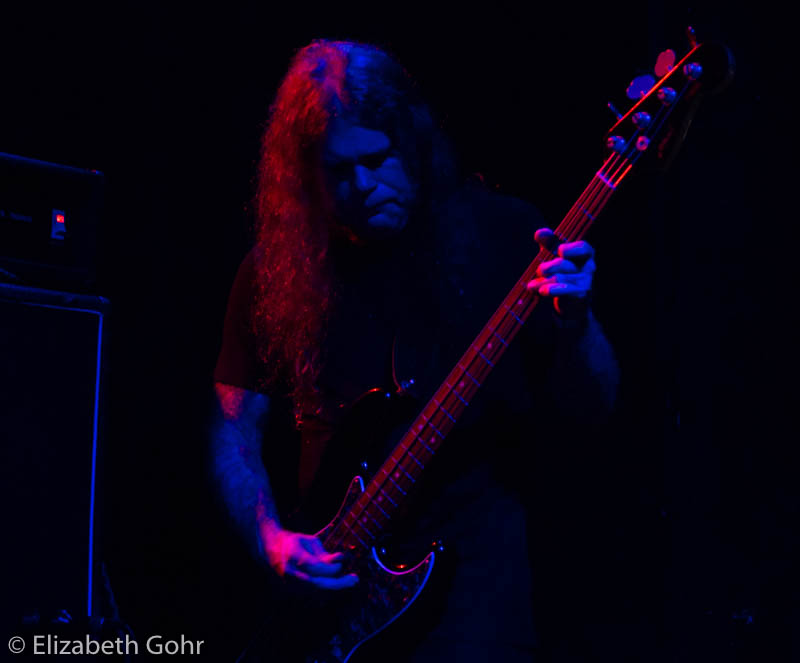 Well known for their lengthy instrumental songs with bits of live improvisation, Earthless stimulated the ascent with the crescendo of "Uluru Rock" to calm the hunger and prepare the bellies of the ears for an auditory feast. The acid drenched groove progresses with Mitchell locked in the zone, summoning a hypnosis into a brewed combustion of chromatic notes as his fingers get faster, the licks get fierce and the strong resonance rattles bones.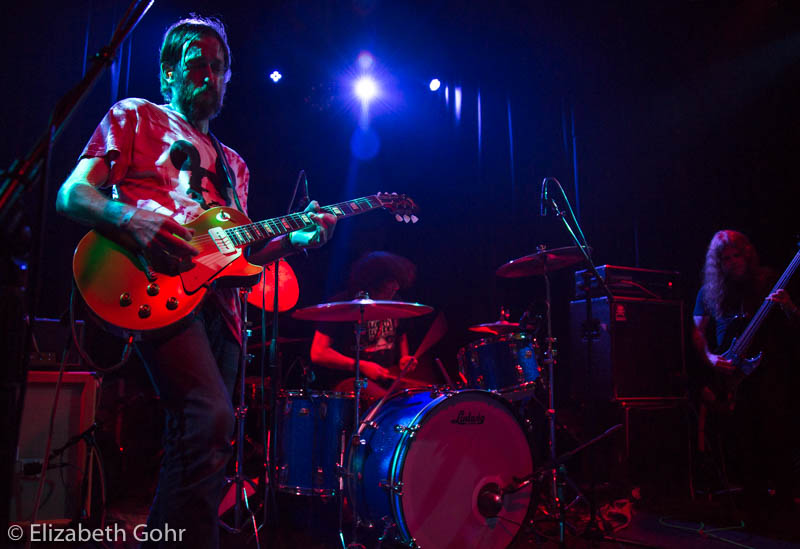 Earthless kicks into the same titled song as the new album Black Heaven backed with the swift rhythm between Eginton and Rubalcaba, setting the flow for the ride and enabling Mitchell to wail away with some powerful instrumental vocalization. Another newer song off Black Heaven has Mitchell lending vocals on "Electric Flame" for a riveting drift through sonorous waves of energy in a subconscious space odyssey.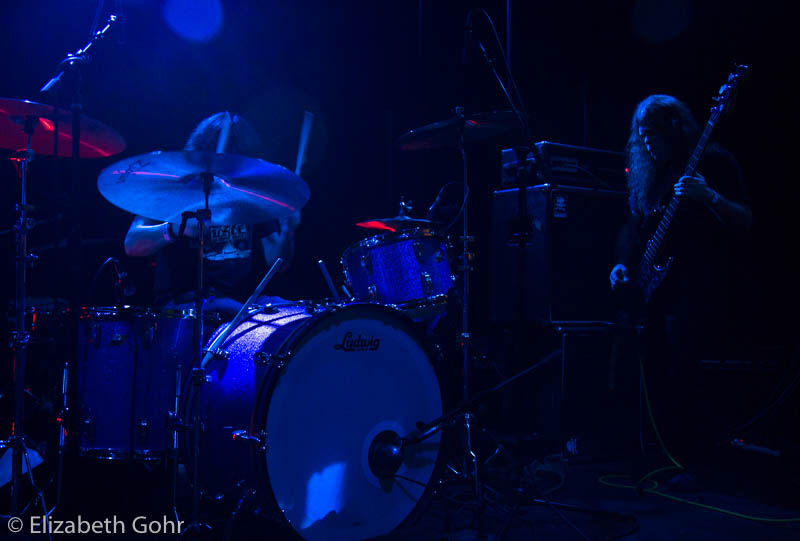 Going back to 2007's Rhythms From a Cosmic Sky, the band bestowed some intense commotion with "Godspeed," as this lengthy jam sustains cosmic collisions that rupture minds into spatial disorientation. By now all the eyeballs appear to be rolling around in the noggins of the melted, for becoming one with the music means losing all control, letting go of reality and succumbing to the electric void of chaos.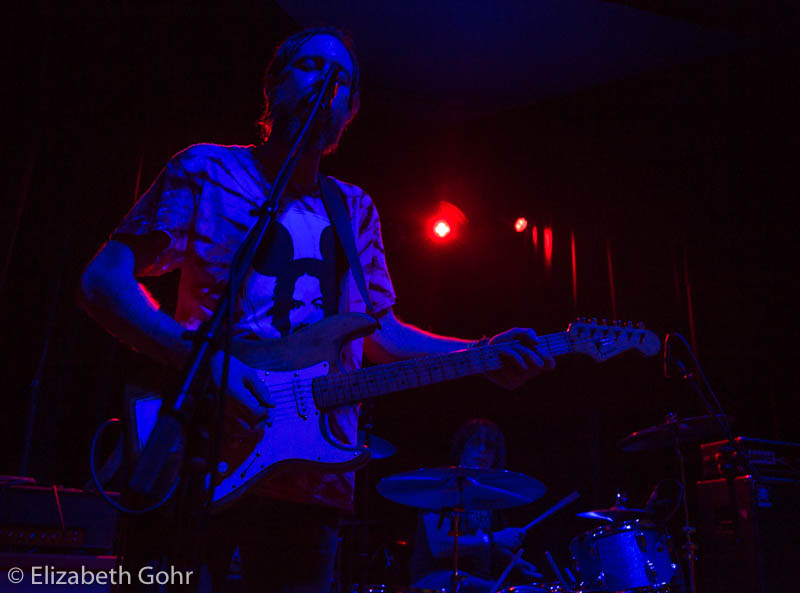 The cover of The Groundhogs 1971 song "Cherry Red" has Rubalcaba steadily thrashing away as Eginton supplies the fuzzed out tempo for one of their shorter tunes to end the set. Mitchell is back on vocals with some more fire to rejuvenate heavy rock back into an old classic. In case this show slipped by your radar, Earthless will be back to San Francisco at the end of March to headline Heavy Psych Sounds Fest at the Rickshaw Stop.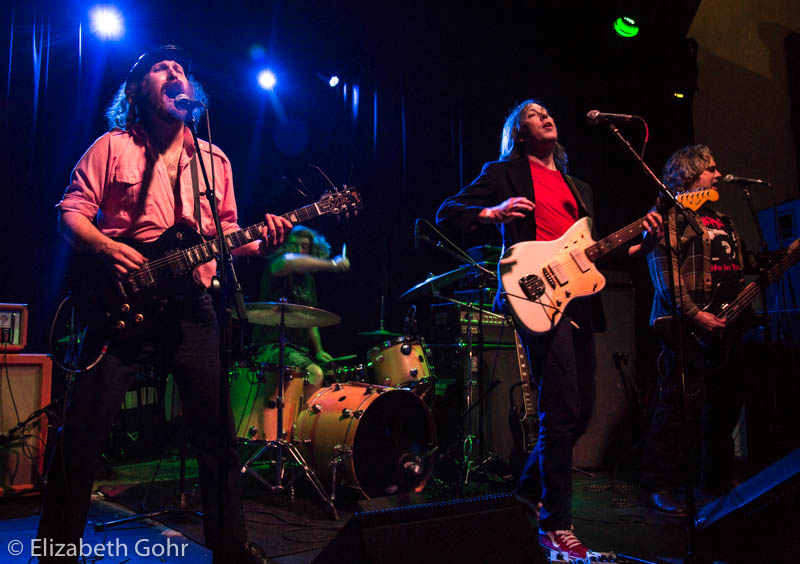 Oakland band Drunk Horse opened the show with some hard hitting rock 'n' roll amplifying the upstairs corner venue. Having been prominent players in the local Bay Area scene since the late 90's, Drunk Horse reunited recently after members dispersed into other bands and projects with rotations that even included Mitchell joining on guitar at one point. Vocals/guitarist Eli Eckert also plays bass in Once and Future Band along with Joel Robinow, who also stepped in Howlin' Rain. Drummer Chris Johnson also lends his skills to Feral Ohms and bassist Cyrus Comisky has worked with Saviours and more recently the Oakland punk band called Smokers.  
Earthless:
Setlist: Uluru Rock | Black Heaven | Electric Flame | Godspeed | Cherry Red
Drunk Horse: