Dry Cleaning
August Hall
January 21, 2023
Photos by Jennie Book.
Dry Cleaning played a sold out show at San Francisco's August Hall recently, with the South London foursome kicking things into high gear right out of the gate with fan favorite "Kwenchy Kups," the second track from their excellent 2022 album Stumpwork. "Things are shit, but they're gonna be okay," frontwoman Florence Shaw sang to the delight of the age-diverse fans in the crowd, including the elderly solo dancer in the balcony, and the college kids trying to get a swirling mosh pit going in front of the stage. Bassist Lewis Maynard flipped his hair like a thrash metal alumnus as Tom Dowse ground it out on rhythm guitar, and drummer Nick Buxton had so much energy he could barely stay seated at his kit.
The band ripped through their 18-song set that included hits from both Stumpwork and favorites from 2021's highly praised New Long Leg, and pulled out deeper cuts like "Viking Hair" from their 2019 EP Boundary Road Snacks and Drinks which really got the moshers going. And while the boy bandmates radiated physical energy, Florence kept mostly still at the front of the stage on the mic, delivering her genius lyrics with a detached spoken-word stoicism that worked perfectly with the band's driving and infectious post-punk pop. She took a detour from her more-talking-than-singing on the excellent track "Hal Ashby," and gave her full vocals a spin for a robust Chrissie Hynde effect. Florence's understated delivery is clearly a big hit with Dry Cleaning's fans, but also perhaps a surprise for those just discovering the band. But once exposed to Dry Cleaning's poetically pointed and consumer culture commentary-filled lyrics and the way they're matter of factly delivered ("my shoe organizing thing arrived, thank God"), it's safe to say that once won't be enough.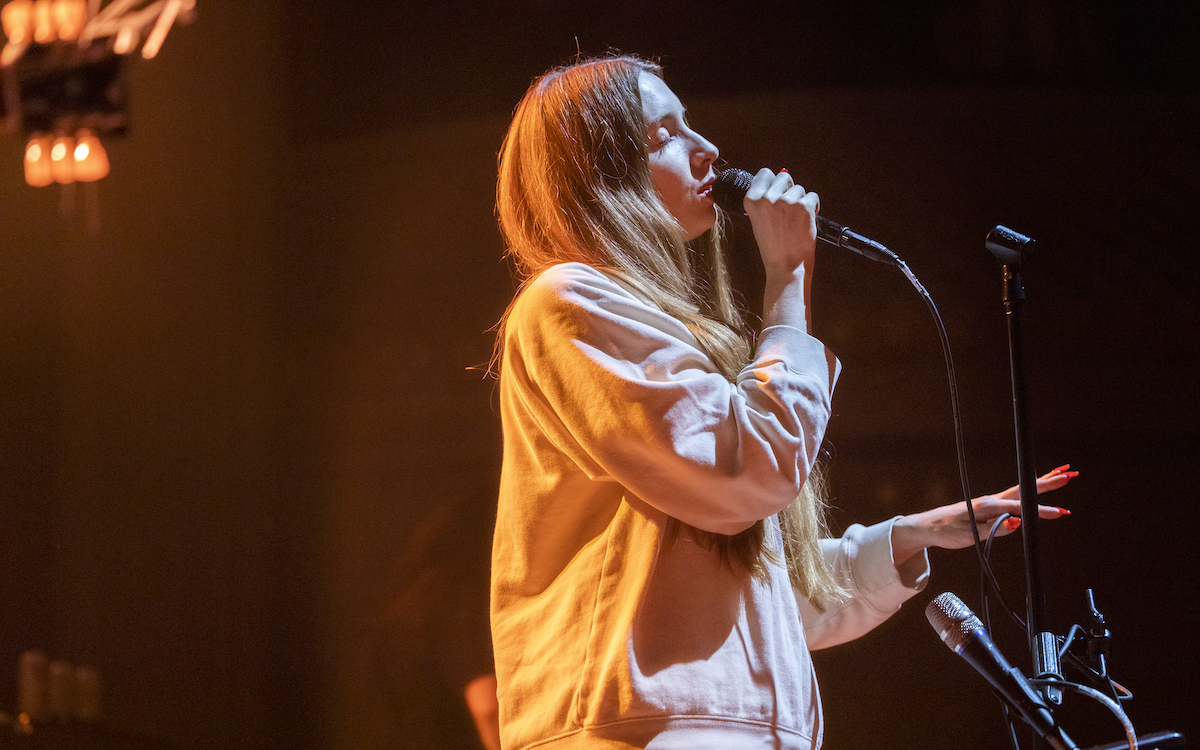 With any break between songs resulting in fans screaming "I love you!!" to the band plus more sold out shows coming up on tour, these former art school kids are set to blow up big, and it will be an adventure to hear where their innovative music takes them. In 2022 New Long Leg was nominated for Record of the Year and Best Alternative Rock Record, and it's likely Stumpwork will be up for more of the same.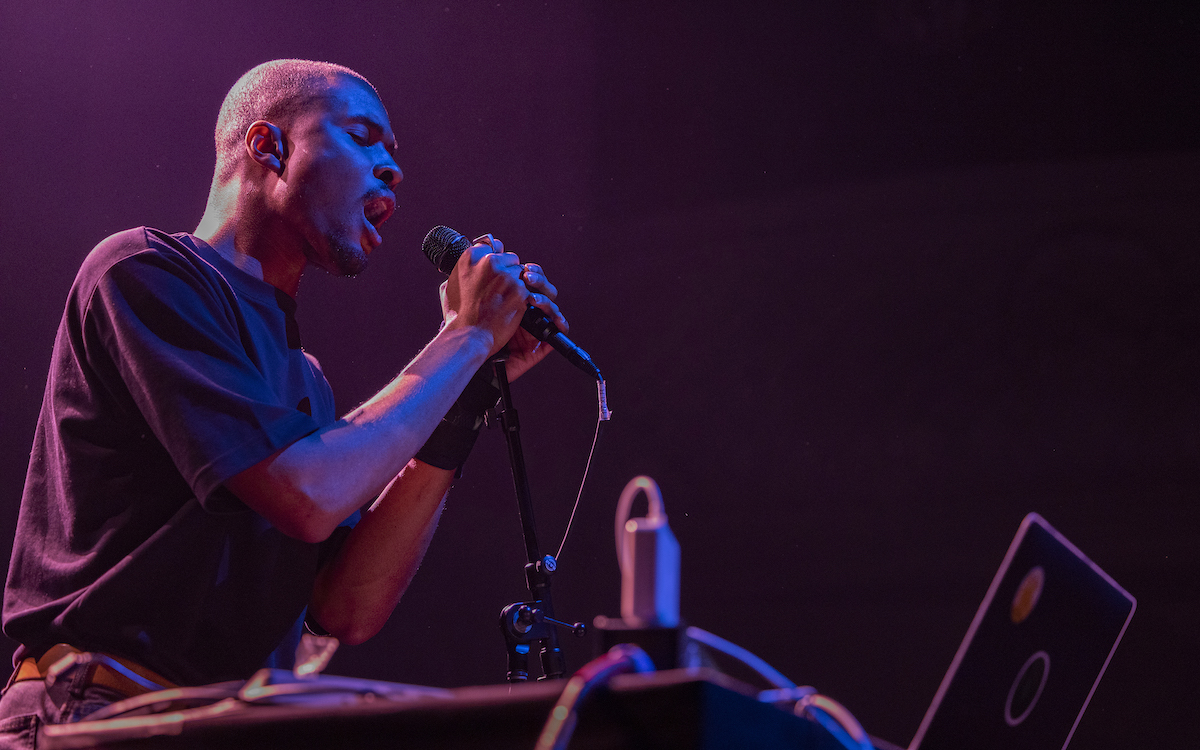 Opener Nourished By Time (Baltimore native Marcus Brown) started the crowd off with a front and center solo set that included his singles "Give It Away" and "Cartharsis," and got the crowd moving with his 80s-influenced dancing and infectious energy. His themes of love, nature, and existentialism give him a lot of material, and he'll undoubtedly pick up a lot of new fans while out on the road with Dry Cleaning.
Here's a slideshow with photos of Dry Cleaning by Jennie Book:









Dry Cleaning Setlist: Kwenchy Kups | Gary Ashby | Scratchcard Lanyard | Viking Hair | Her Hippo | Hot Penny Day | Leafy | Stumpwork | No Decent Shoes | Don't Press Me | Conservative Hell | Drivers Story | Strong Feelings | Unsmart Lady | Meghan | Tony Speaks! || Liberty Log |Anna Calls
Links: