Homesick Festival 2023
UC Theatre
January 20-21, 2023
Photos by Tyler King (Day 1) & Geoffrey Smith (Day 2)
For the second year in a row, the UC Theatre in Berkeley hosted the Homesick Festival, created and curated by Anthony Anzaldo of the band Ceremony. Instead of his band headlining, like they had last year, Anzaldo invited bands from various genres and countries to come together for two days of music and community. And what an event it was.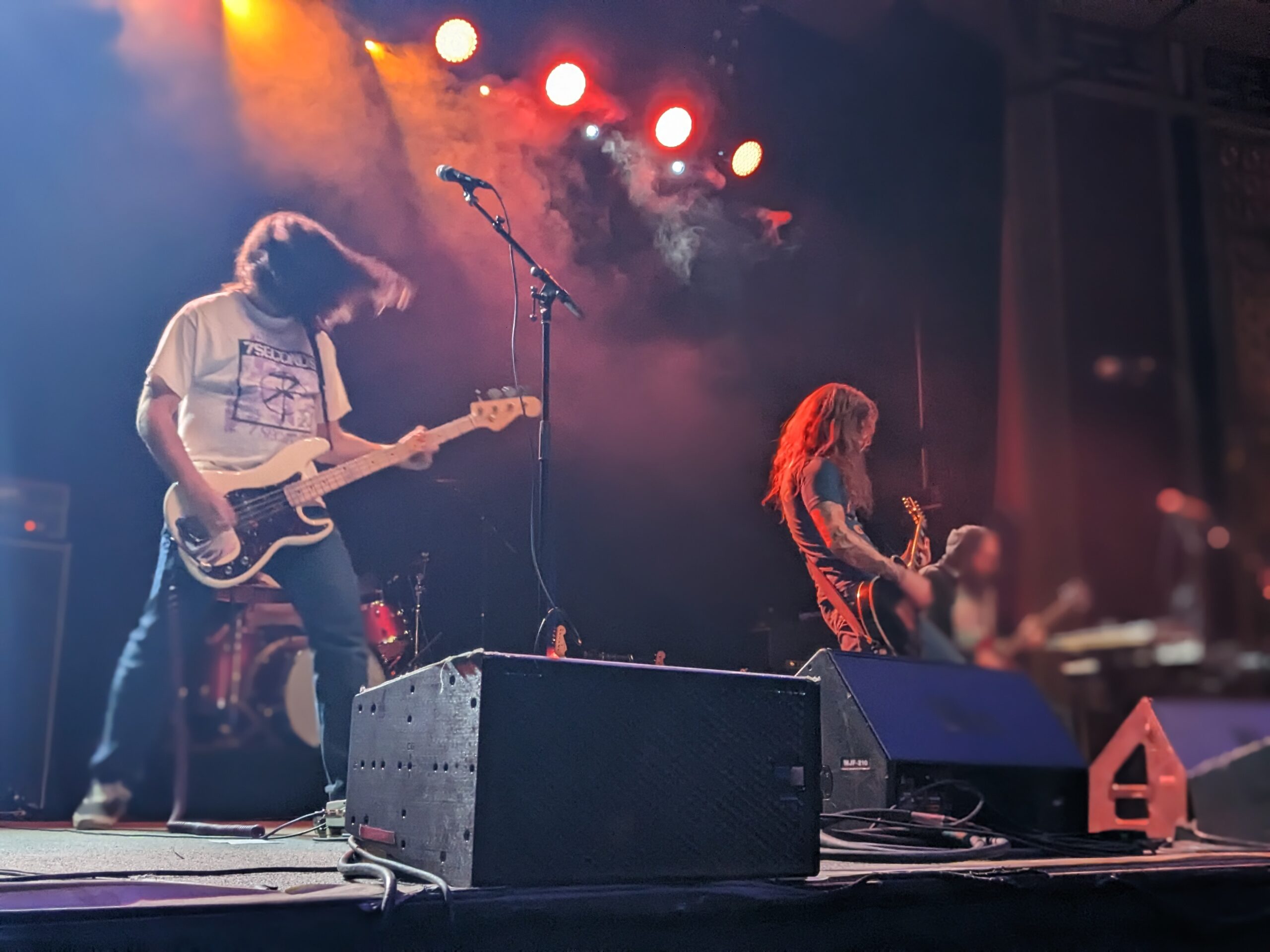 Opening the first day was Canadian power pop band Supercrush. The four-piece powered through a seven-song set, mostly comprised of material from their 2020 debut album, SODO Pop, as well as a cover of the song "Take The Path" by legendary underground band The Inbreds. While at first I wasn't incredibly moved by their set, I was endeared to them more and more as they went on, and found myself full enjoying their set by the end of it. Definitely catch this band if you have the chance.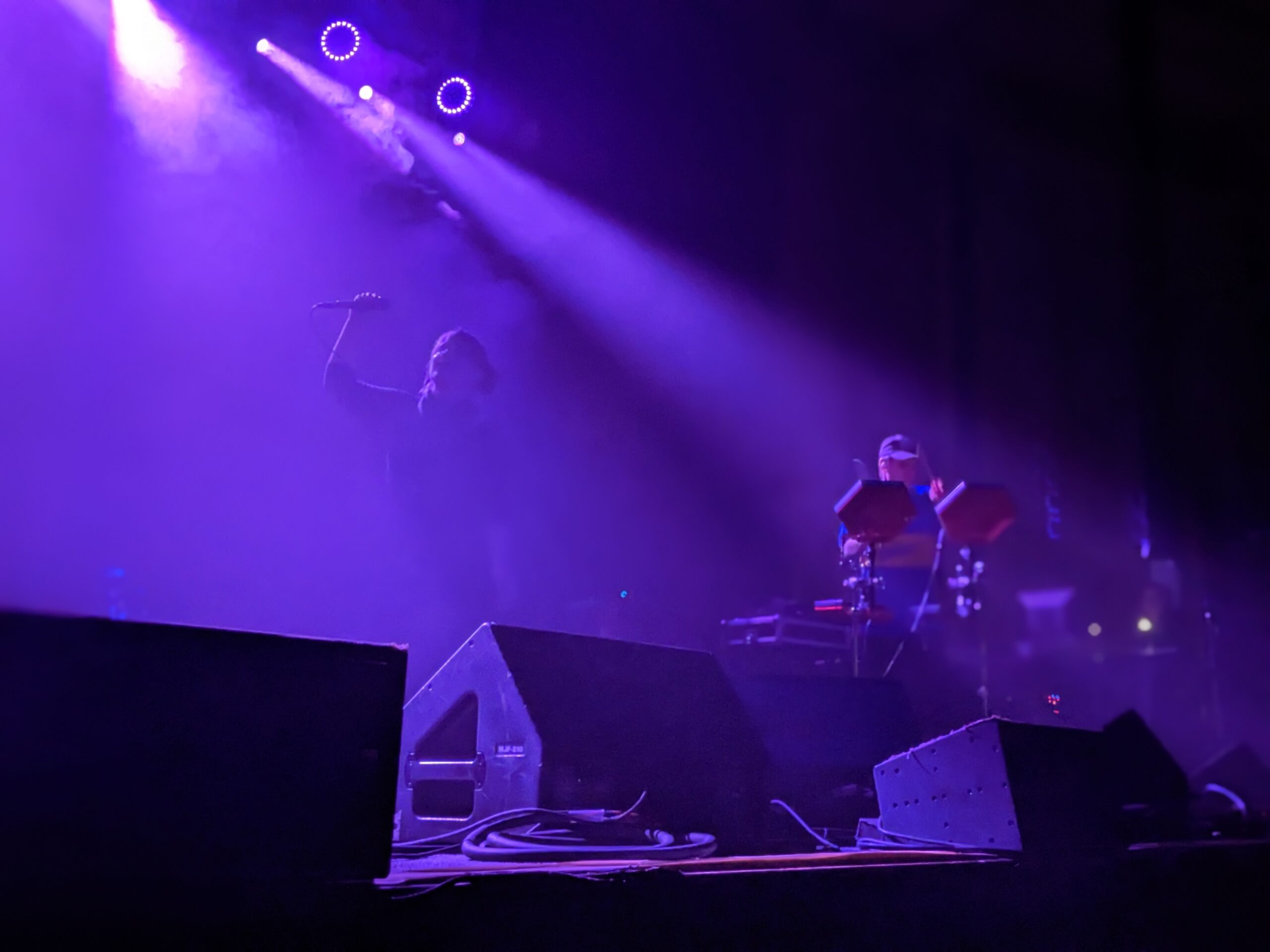 Up next was Nuovo Testamento, the lone electronic-based act of the evening, and one of the bands that I was most looking forward to seeing. Singer Andrea Mantione and multi-instrumentalist/live drummer Giacomo Zatti performed a short and sweet four-song set of dark melodic synth pop that had the entire crowd nodding their heads and tapping their feet. I do feel like the band's set finished just as they were getting started, and I'm looking forward to seeing them perform a longer set as soon as I can.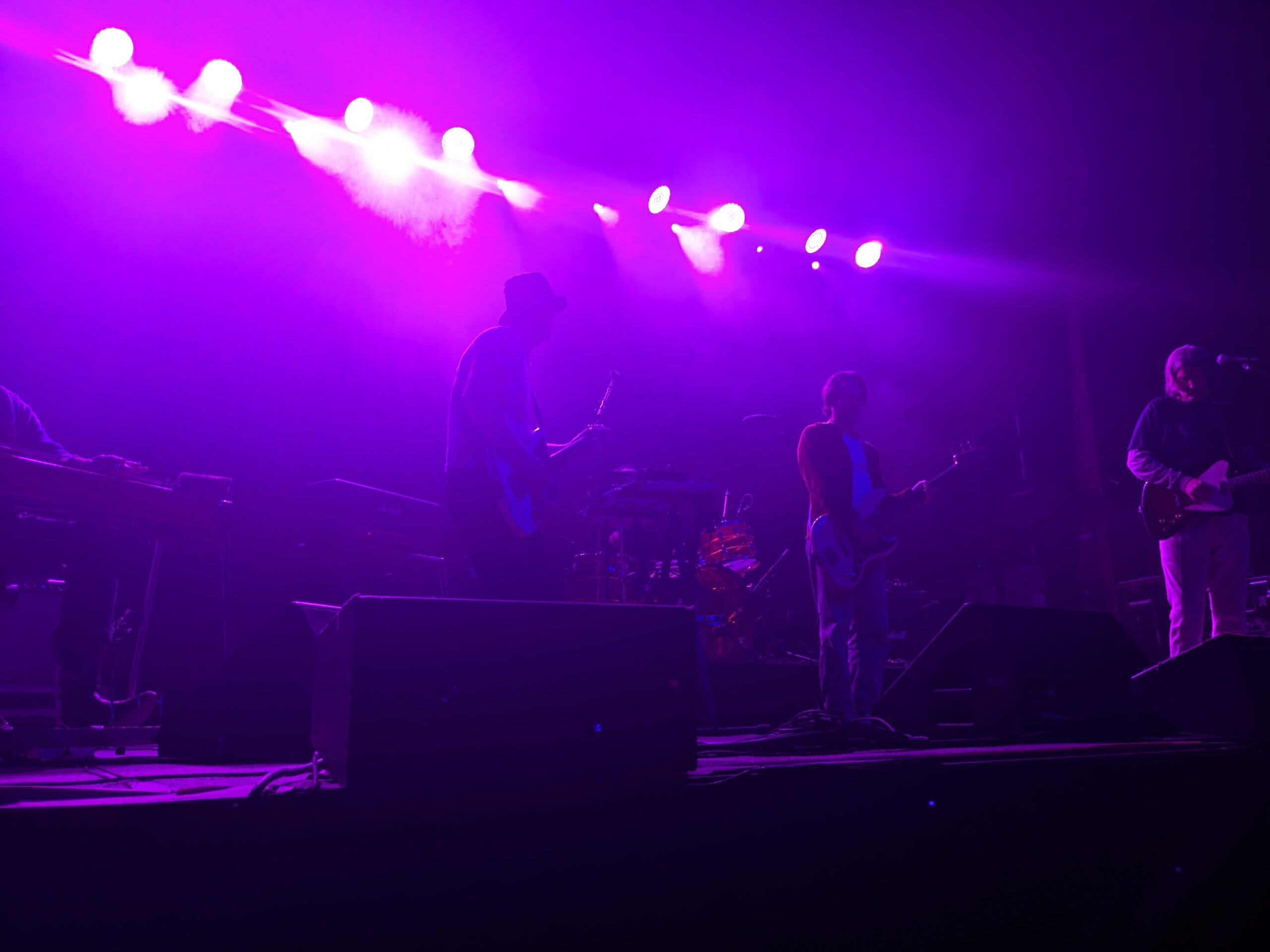 The third band was legendary indie rock band Lilys. The longest-running band on the bill of the evening, their debut album In The Presence Of Nothing was released over 30 years ago in 1992, and since then the band has seen almost as many line-up changes as The Brian Jonestown Massacre. Joking aside, the band was every bit as hazy-sounding and dreamy as any of their albums would suggest. Instead of sticking to their more well-known songs, the band opted to play mostly obscure songs such as "Baby's A Dealer" and "The Any Several Sundays." The band was the only one that went over their given set time, something that visibly upset the lead stagehand, but if any band of the entire festival was deserving of going over their set time, it was Lilys.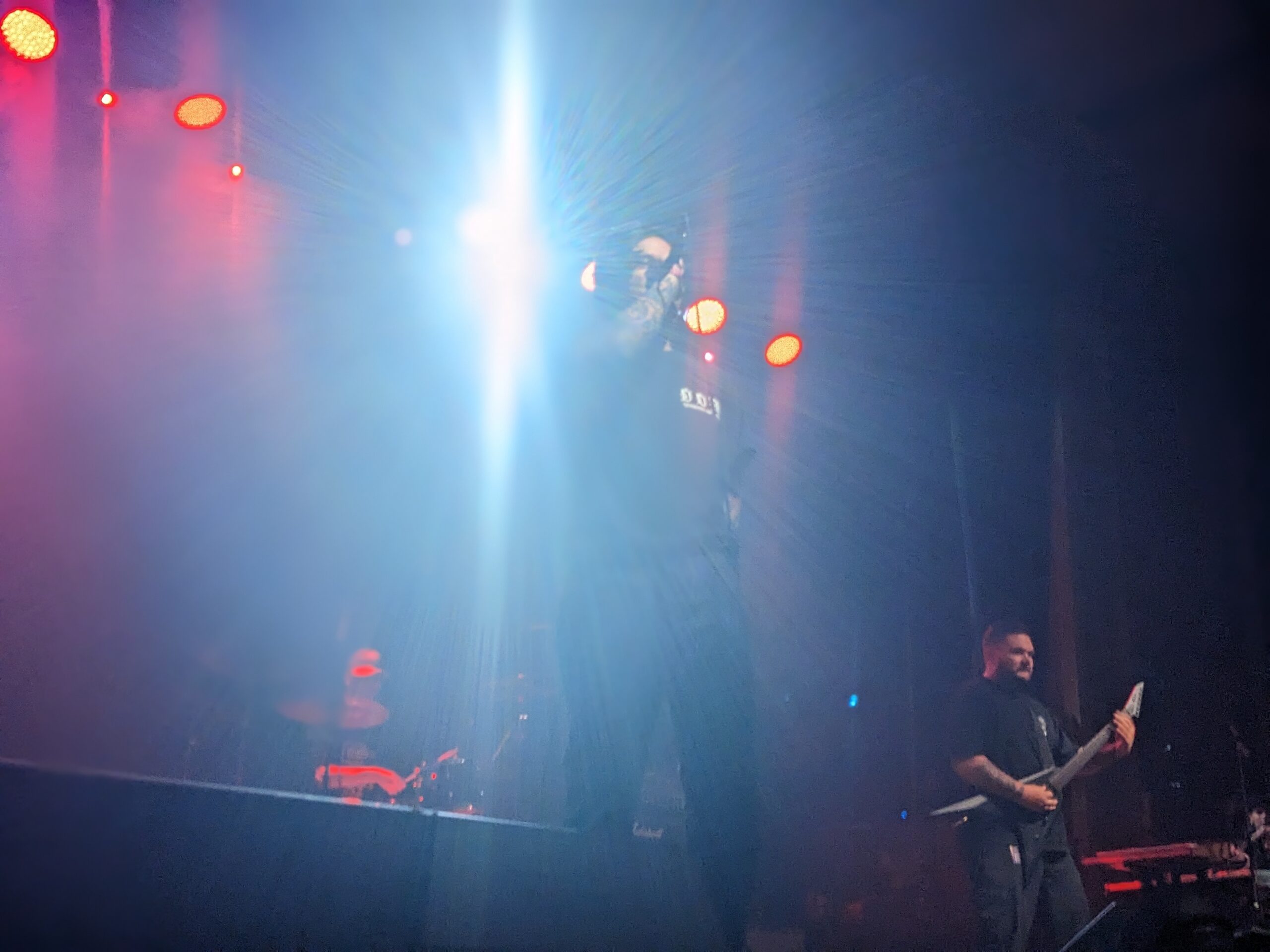 Now, I'm going to be honest with you. I'm not the biggest fan of hardcore punk music. So when San Jose hardcore outfit Sunami took the stage to thunderous applause and began their auditory assault on the audience, I was initially taken aback. But damn. Talk about energy. Singer Josef Alfonso owned the stage and the rest of the band took no prisoners. I was truly won over when Josef declared, "This song is dedicated to everyone here who's from Walnut Creek. It's called 'You're A Bitch.' " Be still my beating heart.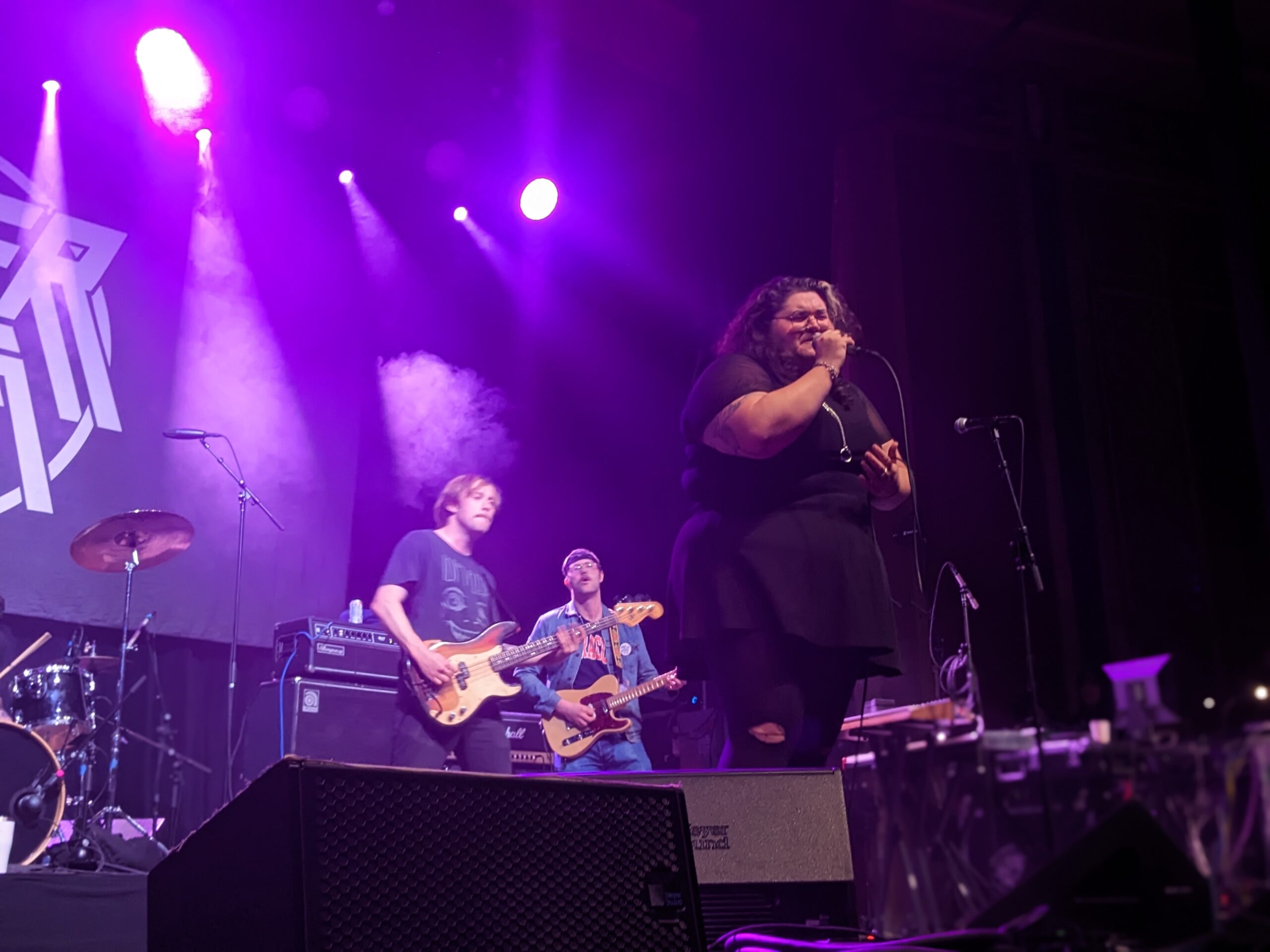 The next band was Sheer Mag, a band whose aesthetic seems to be planted firmly in 1970s rock n roll, slightly paired with modern garage rock. Hailing from Philadelphia, the band definitely had their fair share of fans in the crowd, however they were the lone band of the evening that failed to win me over. Opening song "Steel Sharpens Steel" was a fun enough slice of Southern rock sensibilities, but the rest of the set failed to meet the same energy as their first song.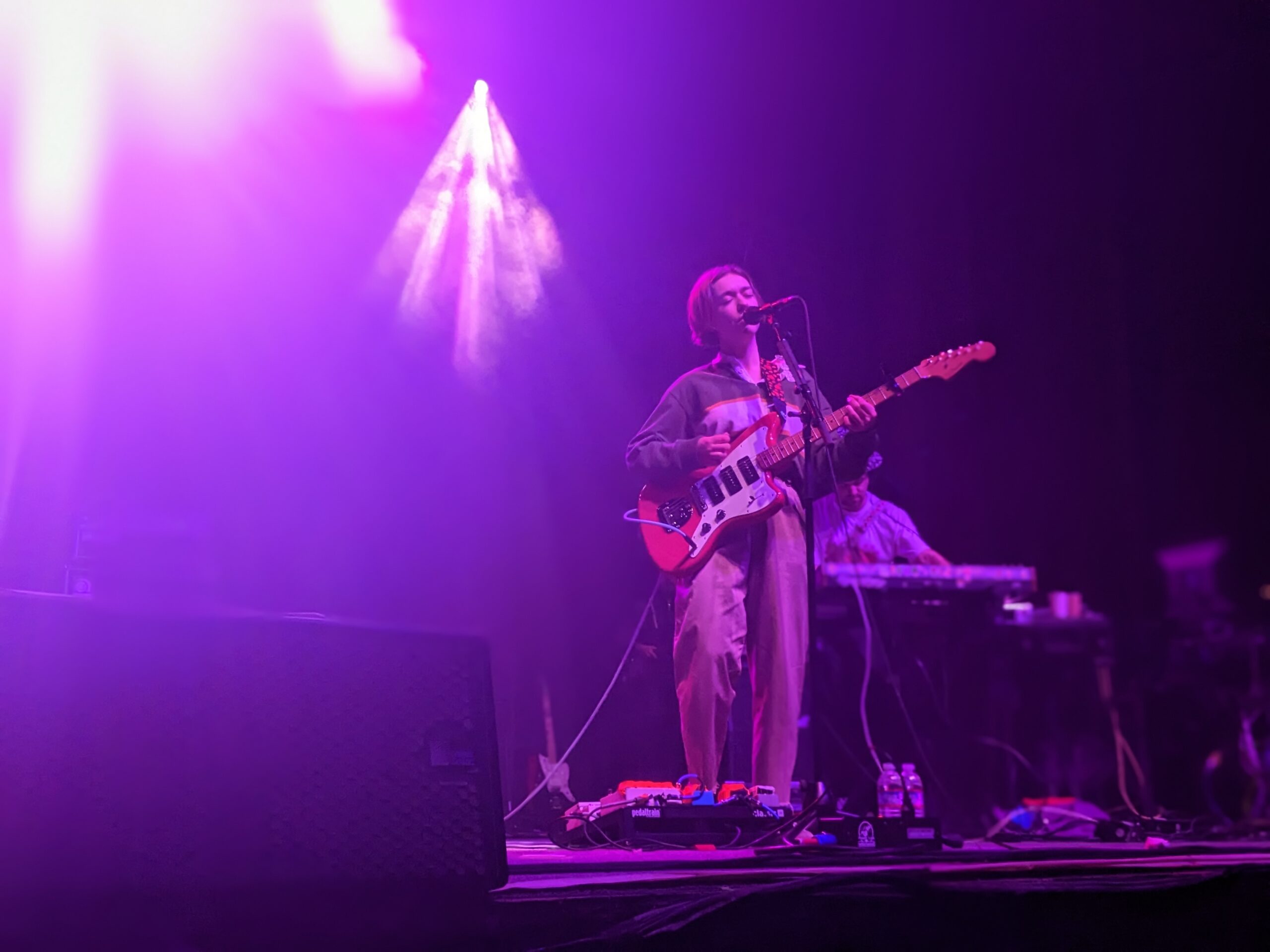 Closing out the first night was Snail Mail, initially the solo project of Lindsey Gordon now come to life with a full band. Instead of kicking off their set with material from their latest album, 2021's critically acclaimed Valentine, the band focused the first couple numbers of their set to the more reverb-drenched songs of Snail Mail's debut album, the 2018's appropriately-titled Lush. Despite having some guitar issues throughout the first handful of songs of the set, Lindsey carried on with good humor, holding her guitar over her head while making an exaggerated frown on her face.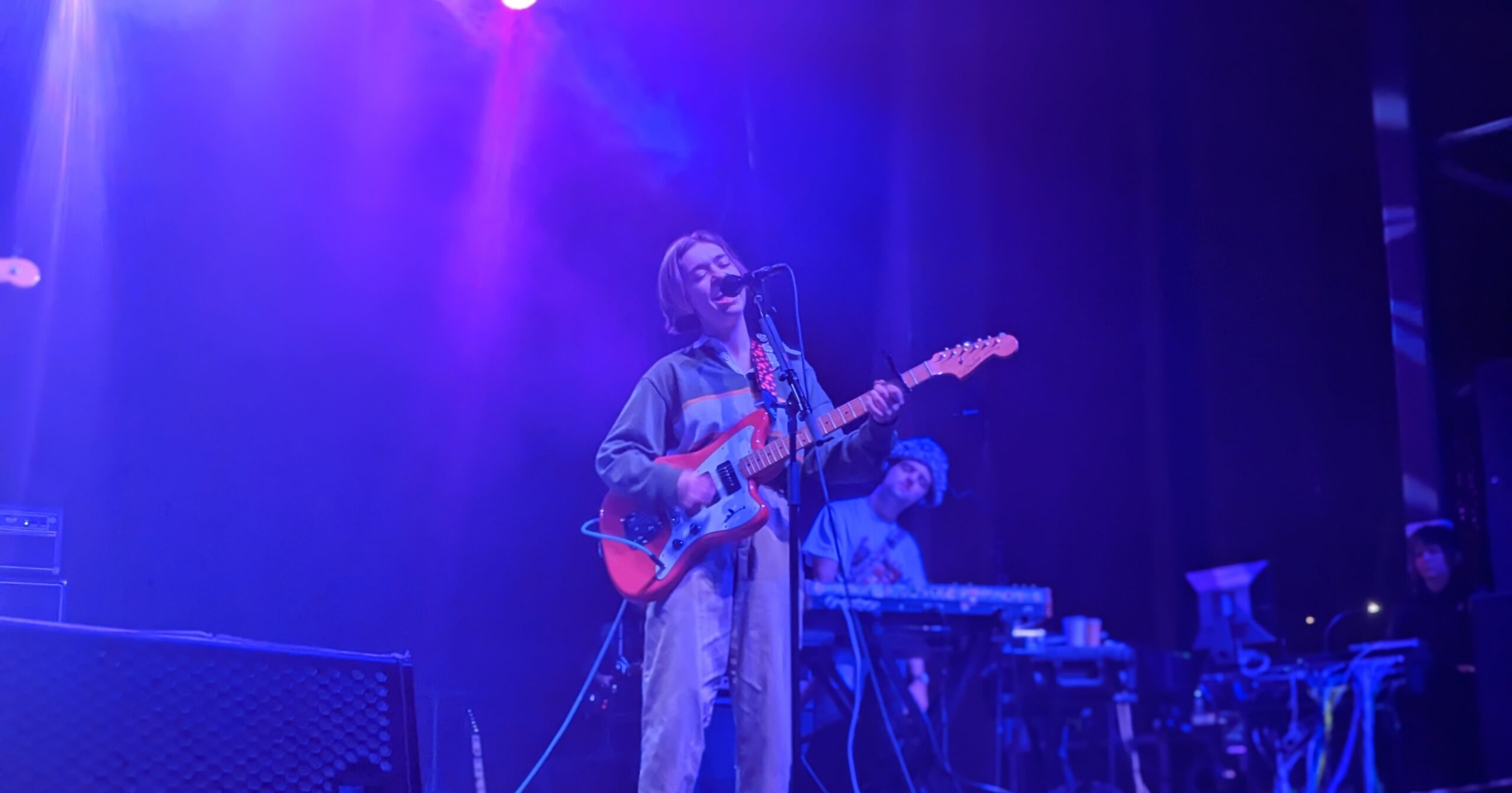 Snail Mail is a band that I've wanted to see for some time now, and it was well worth the wait. Lindsey's conversational talking between songs added a level of humanity and intimacy to the set that helped me to appreciate the songs even more than I had going into the evening. I was also incredibly impressed by Lindsey's collection of offset Fender guitars, instruments that are staples of the shoegaze-infused indie rock that she plays. She recently announced a tour that will go throughout the country in the month of April, and I strongly encourage anyone reading this to go see them while you can.
The second night of Homesick Festival began with a set from Los Angeles dream pop outfit zzzahara. While the band's energy, particularly their guitarist, was full, there was a sense of same-ness that permeated most of the band's set. I do have to give the band credit for accepting to be on the bill just a few days before the festival and delivering a good starting set, and I do hope to see them again in a more intimate setting, which is where I feel they would truly shine.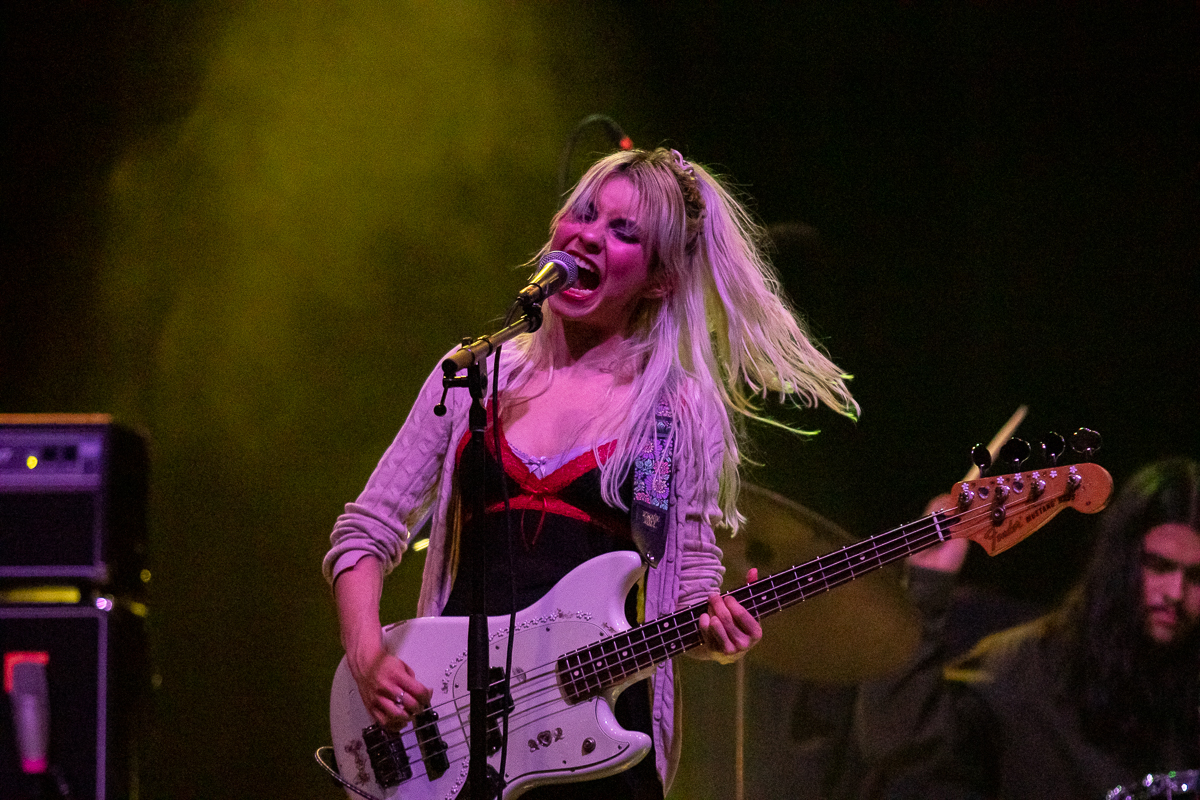 The second band of the evening was Margaritas Podridas, who, according to singer/bassist Carolina Enríquez, had driven 20 hours from Mexico to play a string of shows in the area around the festival date. While the band's recordings have a hazy shoegaze and post-punk feel, the band plays live with a ferocity that is missing from their recorded output, Carolina fake gagging as the band sped through a song called "Vomito." The band was the biggest surprise for me from the entire festival, and I look forward to seeing them again and following their development as a band.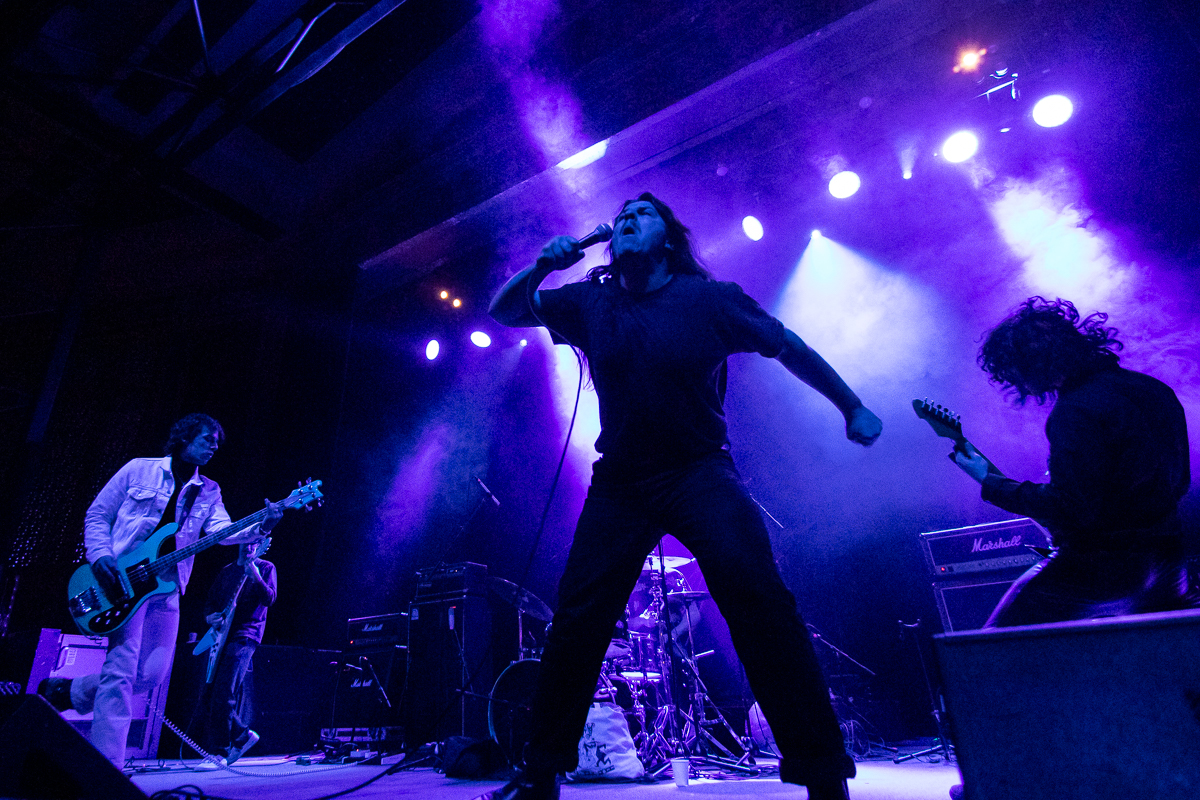 What followed was the only hardcore band of the evening: the Bay Area's own SPY. As soon as the band started, singer Peter Pawlak threw himself forward, punching into the air as his body contorted. Despite being given a thirty minute set time, the band sped through their seven-song set within fifteen minutes, their songs averaging around 90 seconds each. Despite being briefly onstage, they left a powerful impression, and I'm sure that everyone in the massive mosh pit that formed during their set would agree.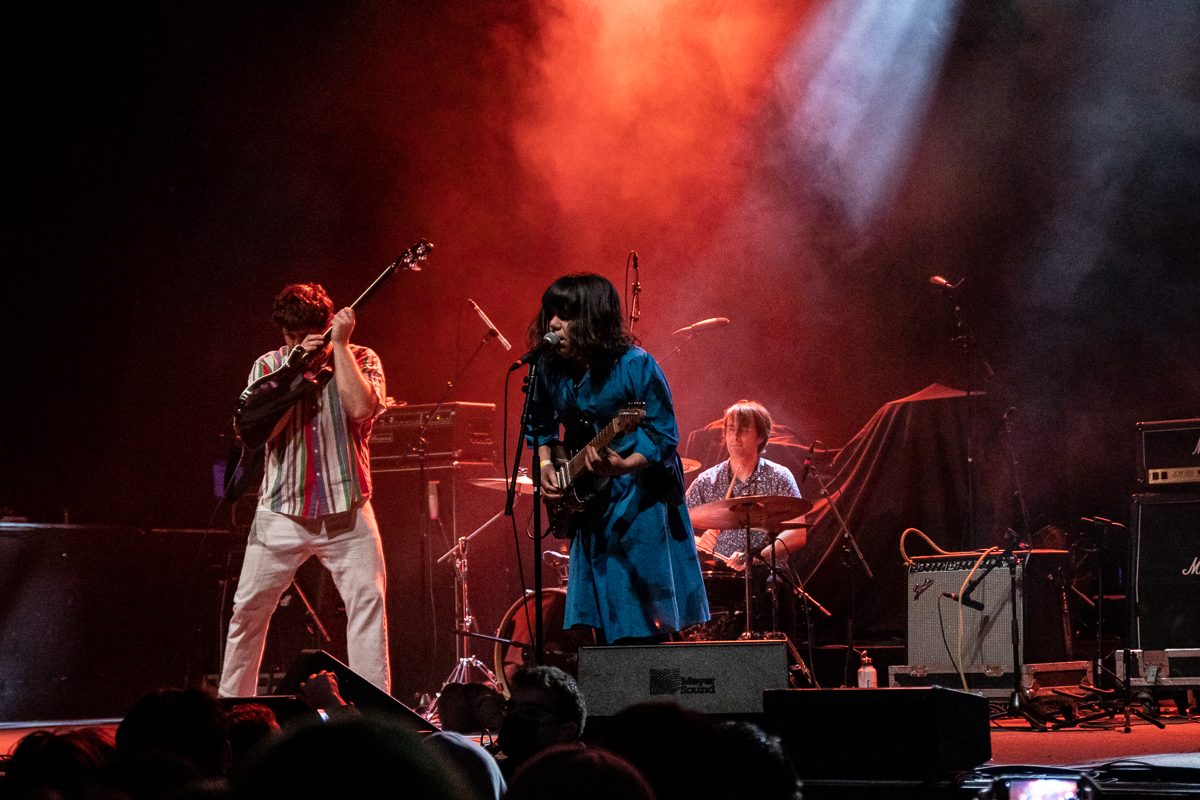 The band that followed was the sole reason why I had interest to go to Homesick Festival in the first place: Screaming Females. A punk-infused trio from New Jersey who are about to release their eighth album next month, the band tore through their set, playing mostly material from 2018's All At Once. Singer/guitarist Marissa Paternoster's voice is something that needs to be heard live at least once in your life, and bassist Mike Abbate and drummer Jarrett Daugherty held down the rhythm section with a razor-like precision while she shredded to her heart's content. Like Snail Mail, they will be doing a full US tour in April that I recommend attending.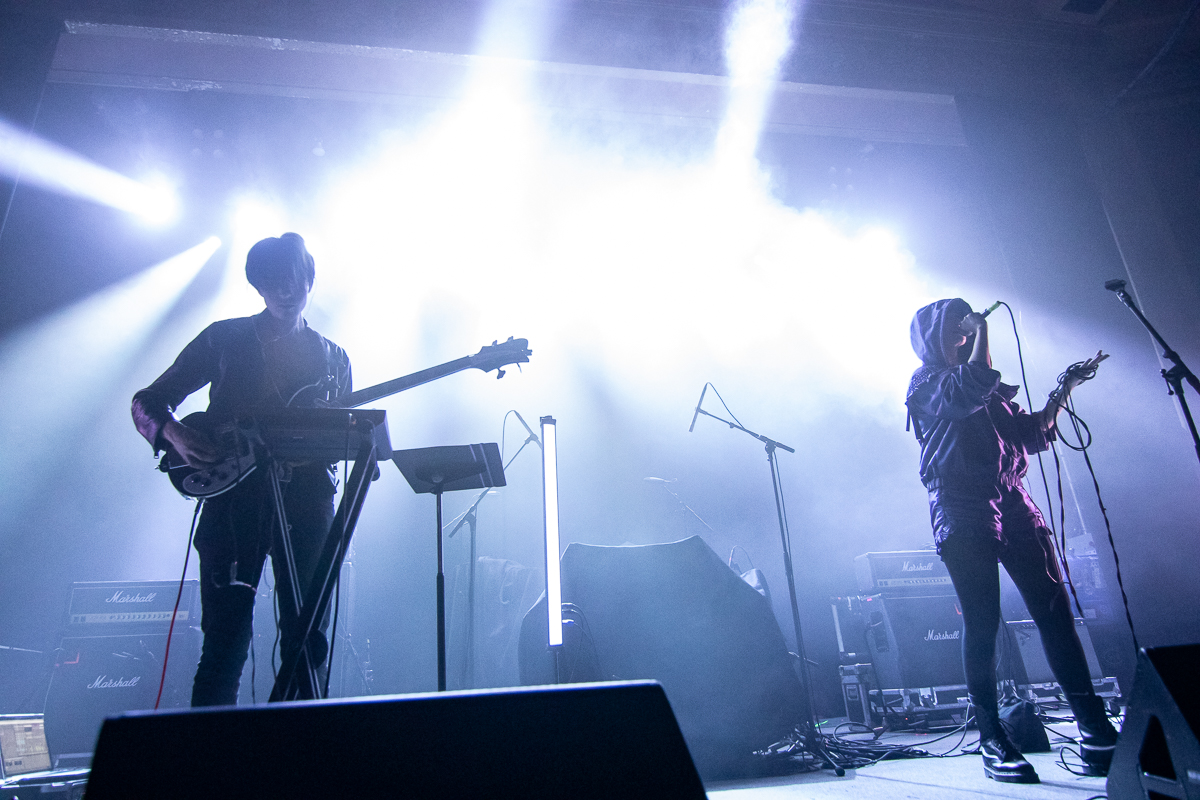 Following such a high-octane three acts was a tall order, and I'm not quite sure if the duo of Tempers were up to the task. Now believe me, I love darkwave and post-punk; if you've read any of my past reviews on here you know that those are genres that I tend to gravitate towards. But the band's music is so melancholic and "chill" that it felt like a true comedown from what came before (I had a similar experience seeing Morrissey at Cruel World festival last year after DEVO and Bauhaus had worked the crowd into a frenzy). I feel like Tempers would thrive better on a bill that was more catered to the kind of music that they make. I did enjoy them, don't get me wrong, but they did stick out like a sore thumb on the second night's bill; they would have been better paired with Nuovo Testamento on the night before.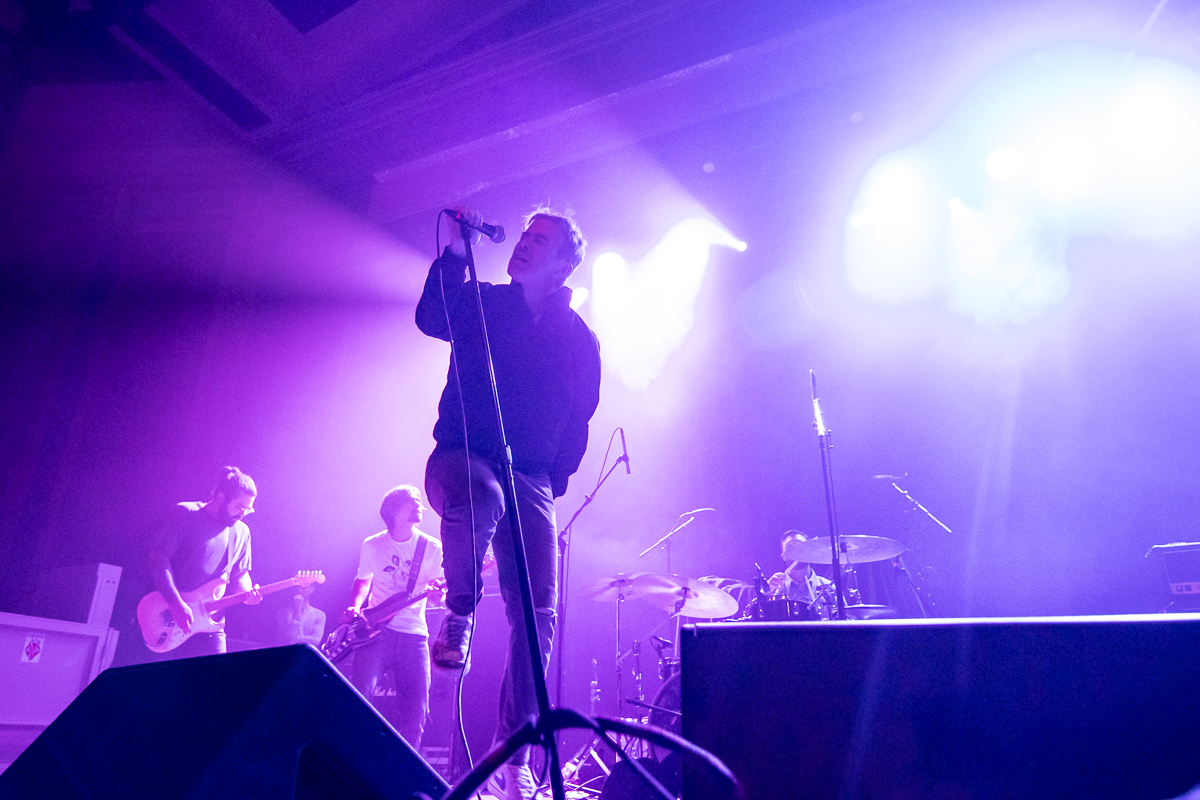 The penultimate band of the evening was Boston-based Fiddlehead, a post-hardcore/traditional emo band. While the style of music isn't one that I'm a big fan of, I enjoyed the energy that the entire band, particularly singer Patrick Flynn, brought to the stage (going so far as to accidentally fall over himself at one point during a moment of his enthusiastic movements around the stage). "We're glad to see no band are on this bill that bring that macho punk attitude," he said at one point. I couldn't agree more.
Finally, closing out the festival was San Francisco's own Deafheaven. While throughout their set bassist Chris Johnson and guitarists Kerry McCoy and Shiv Mehra made their way across the stage and demanded some attention, the star was vocalist George Clarke. Dressed in all black trousers and a black button-up longsleeve shirt that clung to his lanky body, he commanded the audience throughout the band's set with his passionate screaming and occasional singing, occasionally jumping into the audience and passing his microphone to whoever could scream into it.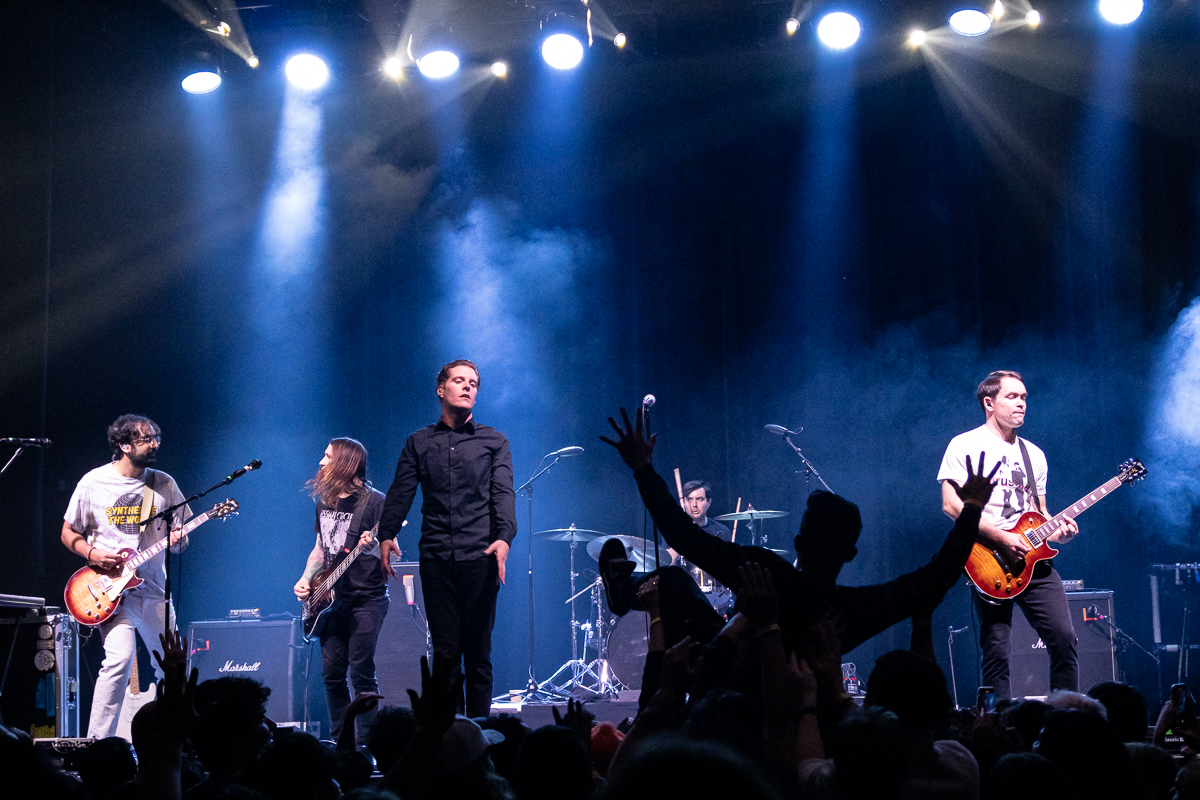 The only negative that I could say about Deafheaven's set was the juxtaposition of older material by the band being played immediately before and after a section of the band's set dedicated to material from their latest album, 2021's Infinite Granite. While every song that they played was a treat, their more brutal and commanding older material (a combination of black metal and shoegaze referred to as "blackgaze") didn't flow naturally into their more recent dream pop material. Regardless, Deafheaven is a band that I had wanted to see for the better part of a decade, and I'm glad that I was finally able to witness them live.
Links: