Dirty Honey
Slim's
February 25, 2020
Photos by Kylie McCormick
Electric. It is a word we often hear; attributed to a myriad of things the word denotes a sort of jolt of excitement, a flash of the fanciful, an impactful and jarring moment. Electric is also a word you could use to describe the set from headliner Dirty Honey as well as the set from opener The Amazons. With a punch of rousing rock, Dirty Honey created a stir at Slims, a bombastic show that was both sonically brilliant and, well, electrifying.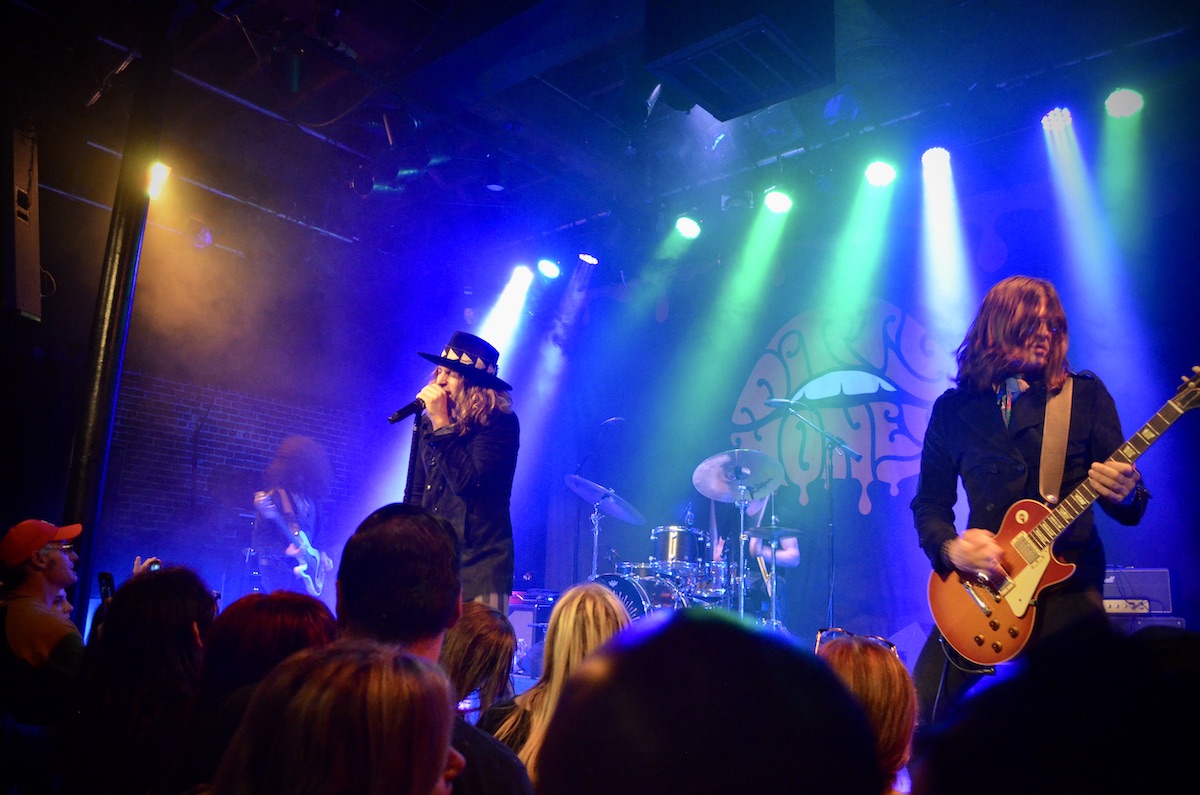 Dirty Honey brought their Rolling 7s to Slims, delivering an awe-inspiring show that left us all stunned by its sheer rock perfection. The Los Angeles based band creates pure rock tunes, without frills or additives, their sound is pure rock perfection and the audience was eagerly awaiting their performance.  The night opened with 'Scars.' Pulling from their EP, 'Scars' is an energizing rock song, its undulating pace pulling fans into the set. 'Break You' and 2018 hit 'Fire Away' continue the rock frenzy, Marc Labelle's vocals playing off the ridiculous guitar riffs streaming from John Notto. The energy Dirty Honey infuse into their shows is insane, an overwhelming slap of movement inducing sound that sweeps over the fans.
New song 'The Wire' is followed by fan favorite 'Heartbreaker.' With its catchy intro and anthemic undertone 'Heartbreaker' is an ear worm that will be lodged into your brain for an eternity. Fans sing along, lapping up every minute. An instrumental breakdown is followed by mid-tempo 'Down the Road.' There is a classic, almost nostalgic feel to 'Down the Road,' with sweeping vocals and a tempered drum the song is a beautiful and airy escape in the middle of the lively set. A new song, 'Tied Up' and a cover bring the energy back to a frenzy before the guitar solo sweeps through the room.
Dirty Honey round out their set with smashing sensation 'When I'm Gone,' a song that gained them a lot of media attention. Bombastic and anthemic the song is simply a hit, a perfect rock song that is timeless. Another instrumental moment and cover are followed by the final song, 'Rolling 7s.'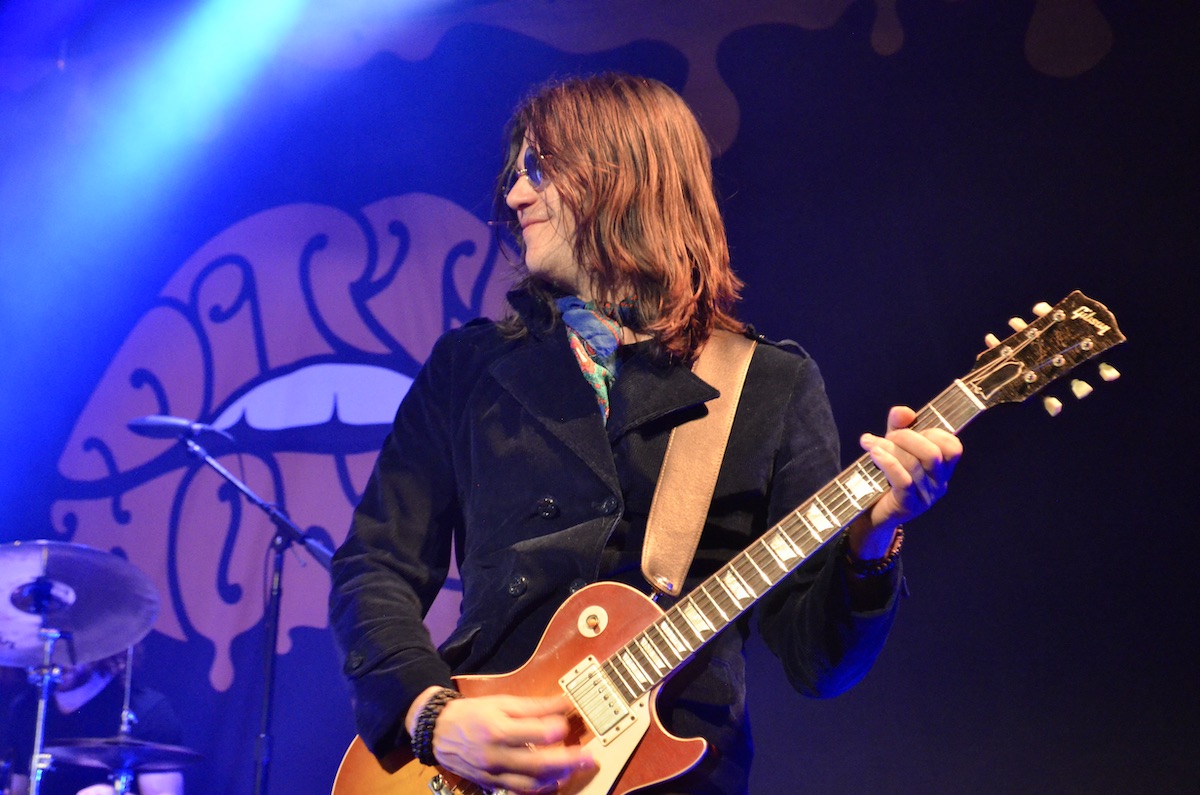 There is something intrinsically intriguing about Dirty Honey. In a world filled with often over-commodified and gimmicky rock, Dirty Honey is creating straight up songs that are wild. With sweeping sonic moments and insanely mind-boggling vocals Dirty Honey is creating something special, rock that is as pure and unaltered as it should be. At Slim's, Dirty Honey delivered an unbelievable set, a slash of sights and sound that was earth shattering.
Before Dirty Honey could take to the stage, British rock band The Amazons opened the night. There is something special about catching a band's first US tour, and while The Amazons have toured extensive in the UL, Europe, and Asia they are making their first few appearances on US soil during this tour. The Reading-birthed band comes from a city known for its rock culture, just check out the legendary Reading and Leeds festival to familiarize yourself with the city's rock pedigree. So, it is no surprise that a city would give way to such an epic band. Bringing a new style and a new face to rock, The Amazons opened the night at Slims with anthemic perfection.
The Amazons kicked off their night with 'Fuzzy Tree,' a song off of their 2019 album Future Dust. With crashing waves of sound, the song energized the crowd, a perfect opener to kick off the night! 'Mother' and new release '25' continued the head banging rock tunes, each song ramping up the energy and stage antics. Drawing from early work The Amazons launched into hard hitting 'Stay With Me,' an anthemic rock song, and wild 'In My Mind,' fans dancing around the room in synchronization with the band. 'Doubt It' was followed by fan favorite and massive hit 'Junk Food Forever' before the bad rounded out their set with 'Black Magic.' The Amazons opened the night with a flawless rock set, a perfect set to kick off their US career.
Dirty Honey: Link
The Amazons: Link