Dr. Dog
The Independent
February 20, 2020
Photos by Nicole Baptista
A few simple strums of the guitar quickly turned into a campfire harmony to Dr. Dog's opening number "California." In no time, the sold-out crowd sang along:
"And the heart keeps bringing you home / To California, where the warm sun shines / California, hear the windblown chimes / CAL-I-FORN-I-A / Though you're far away, your love is here today."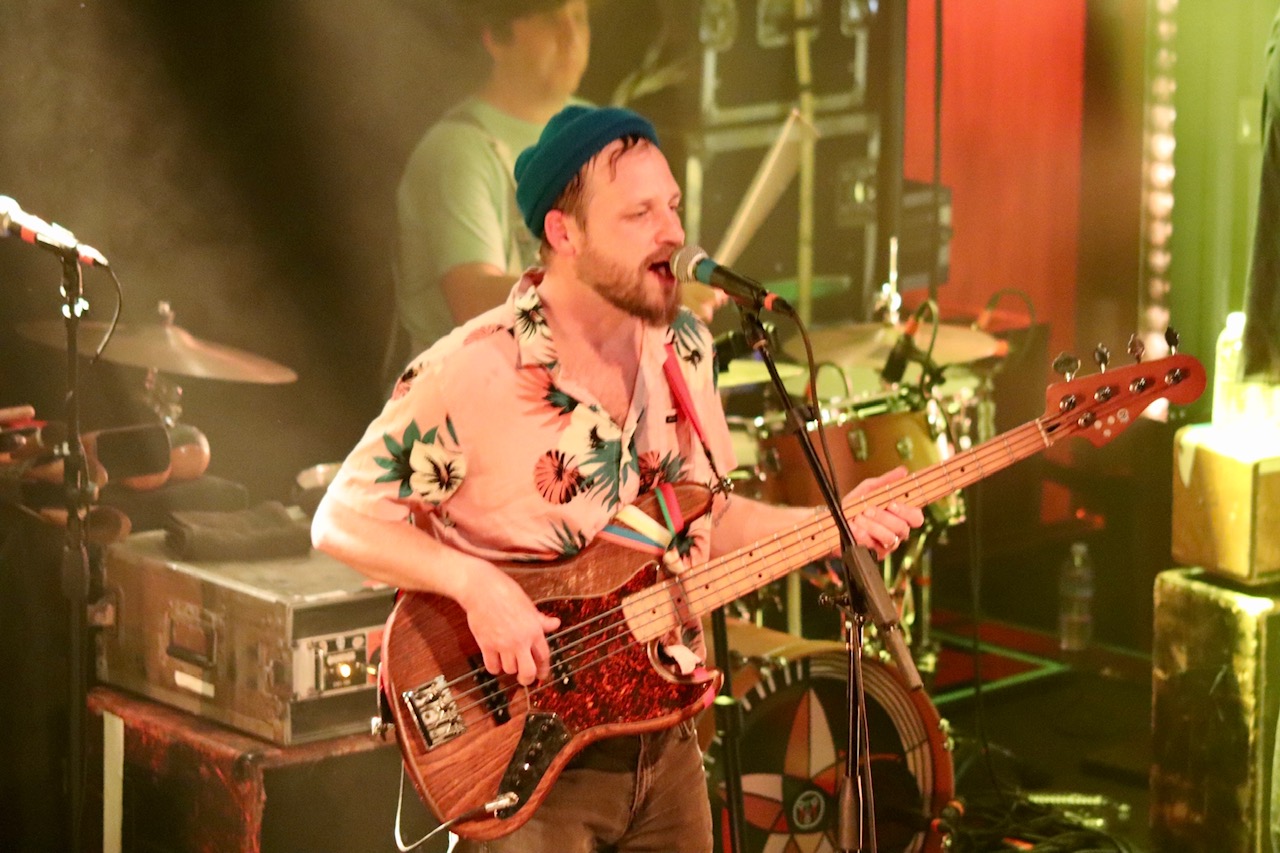 Dr. Dog took over The Independent for four nights, playing new sets for each packed house. Shaky organ hums filled the room before vocalist and bassist Toby Leaman belted into his mic. Creeping up to the chorus of "Abandoned Mansion,"  (Abandoned Mansion, 2017) he directed the ship center stage. The band chugged behind him, singing toward the small sea of spectators ahead. The crowd tapped into the moody, cathartic tune.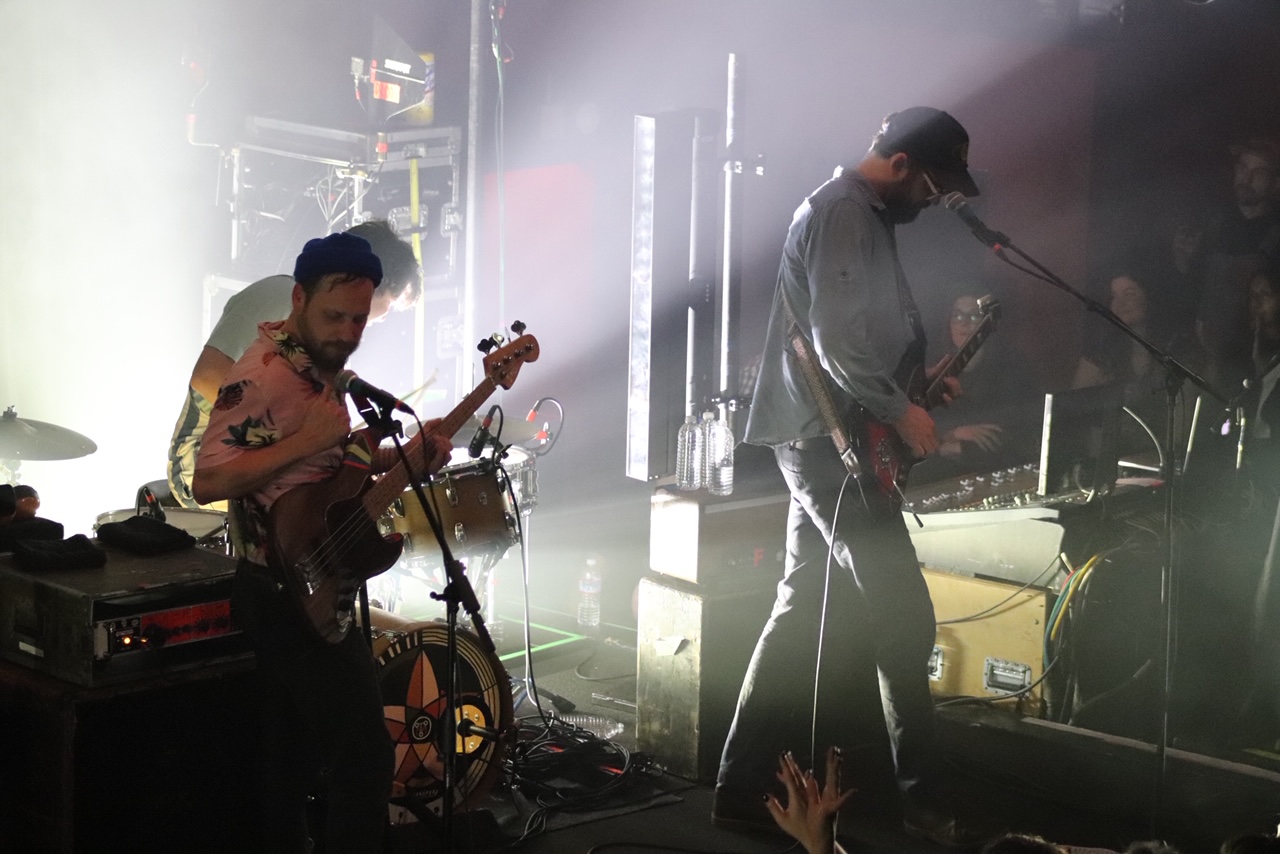 A residency gives artists the freedom to play diversely. Dipping back and forth over the years, Dr. Dog. played some hits. They also saved some gems, both popular and niche, for the next few nights. After some psychedelic newbies, vocalist and guitarist Scott McMicken played the folksy tune, "The Breeze" (Fate, 2008).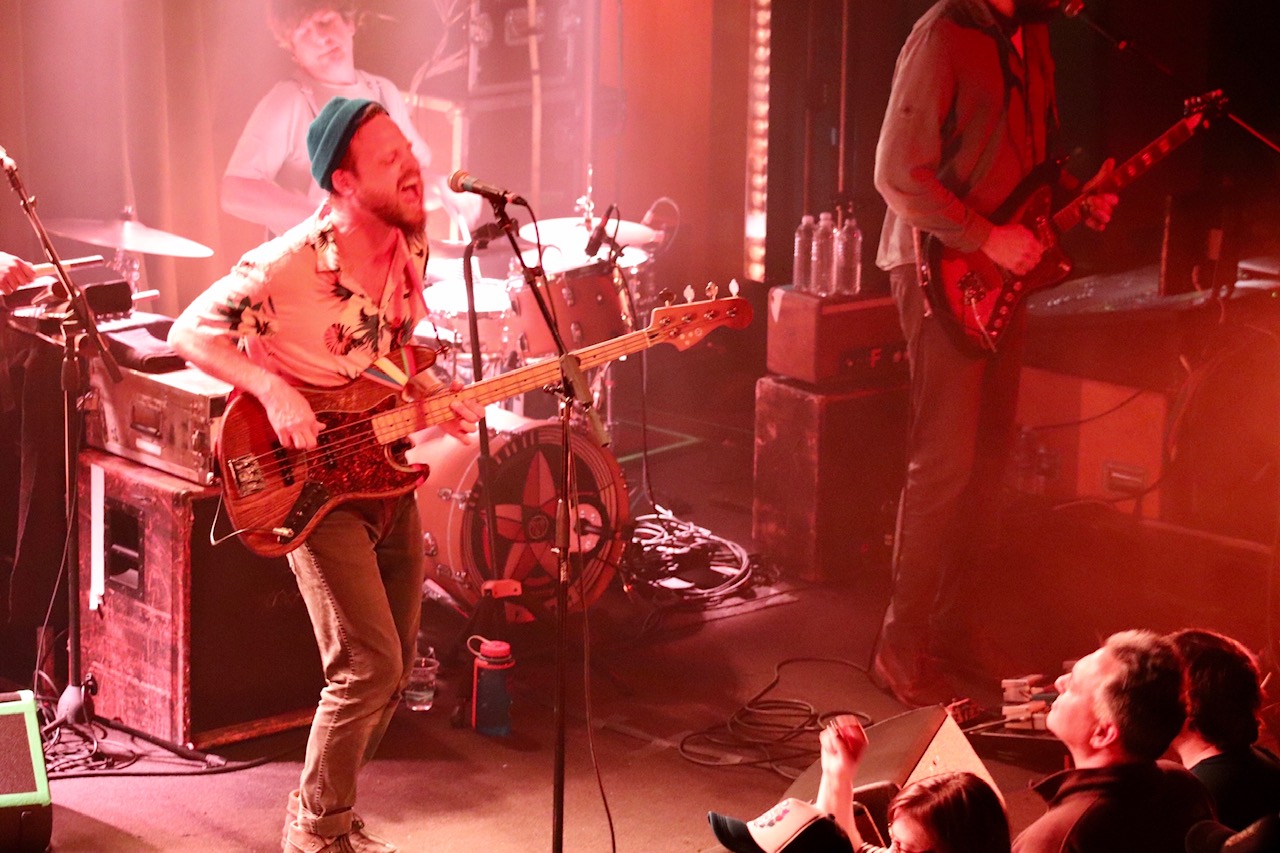 Leaman and McMicken started writing songs together when they were kids in Delaware. In fact, Dr. Dog was just a side project of their main band, Raccoon. It wasn't long before they were a five-piece unit and debuting The Psychedelic Swamp in 2001.
Over the years, they've dabbled with richly diverse sounds. Sometimes you'll hear a little Beach Boys or Beatles. Other times you'll follow along to some Dylan-esque storylines, or fall down a rabbit hole of feel-good, trippy indie rock.
Leaman and McMicken share lead vocals but everyone contributes harmonies. Many musicians have played with the band; however the tight-knit group that rocked San Francisco included Leaman, McMicken, Frank McElroy (rhythm guitar), Zach Miller (keyboard), and Eric Slick (drums).
They all bring their own unique flare to the stage. Dressed in blue and white striped overalls, Slick hyped up the crowd by flailing his drumsticks in the air. Leaman's feet jumped about—half running-man, half Presley Jailhouse Rock. He convulsed at every peak, transmitting his energy to the crowd. New track "True Love" (Critical Equation, 2018) had a familiar Avett Brothers feel, while older an track, "Cuckoo" (B-Room, Deluxe Edition, 2005), felt much more '70s rock'n'roll.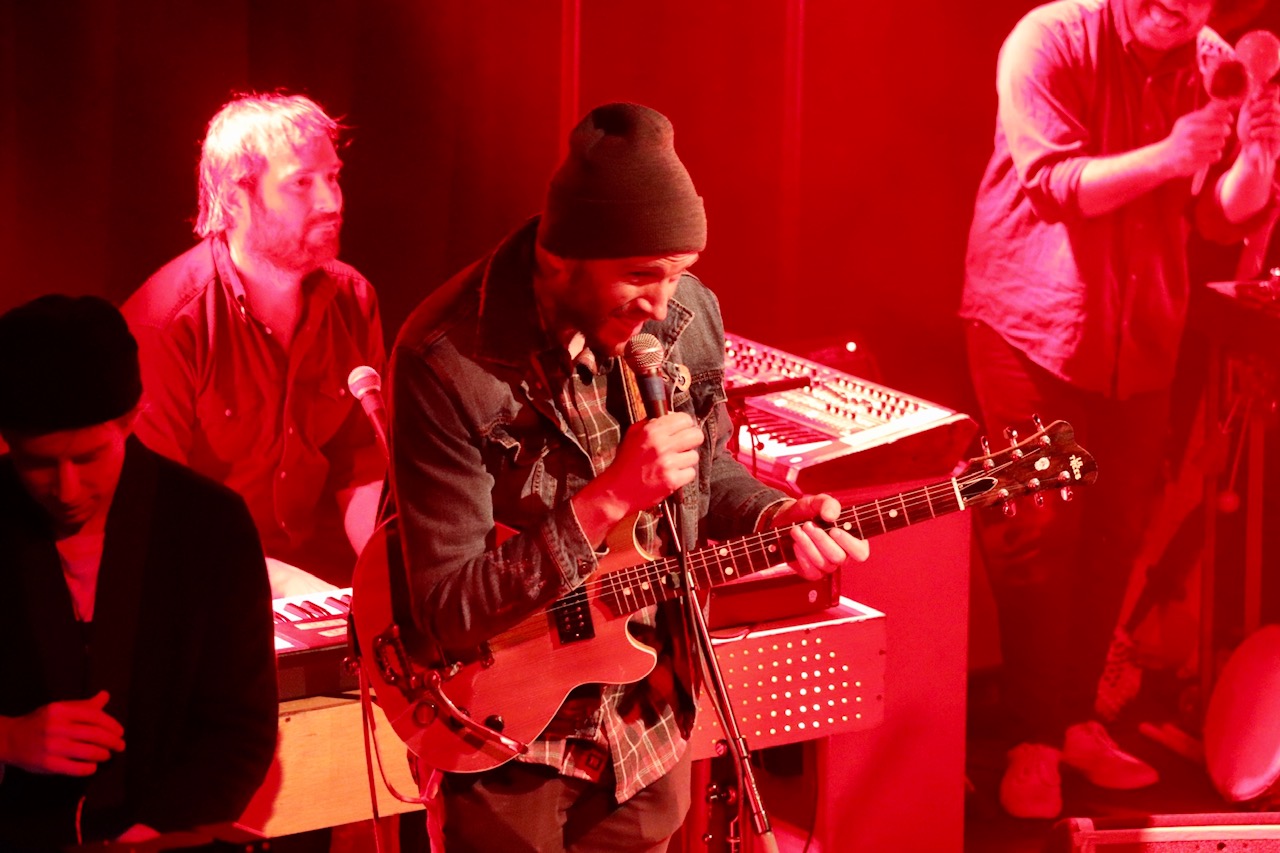 That was the beauty of opening night. It ebbed, flowed, and covered the 20-year evolution of a band who still experiment with their identity. Void of genre, and maybe a little more easygoing about the whole damn thing.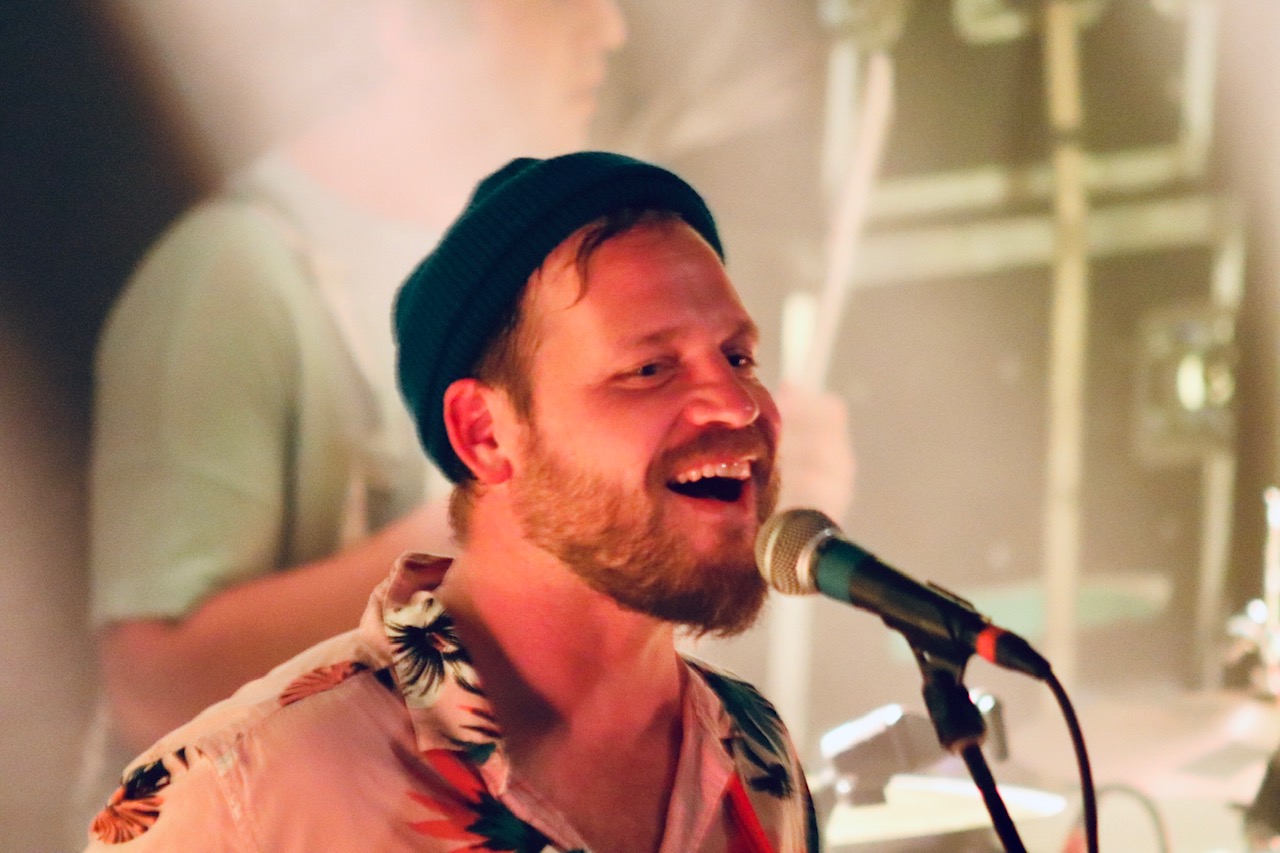 They even keep it fun off stage. Everyone in the band has a nickname beginning with the letter T—friends of the band receive nicknames, too. Inspiration is drawn from aspects of each person's life and personality.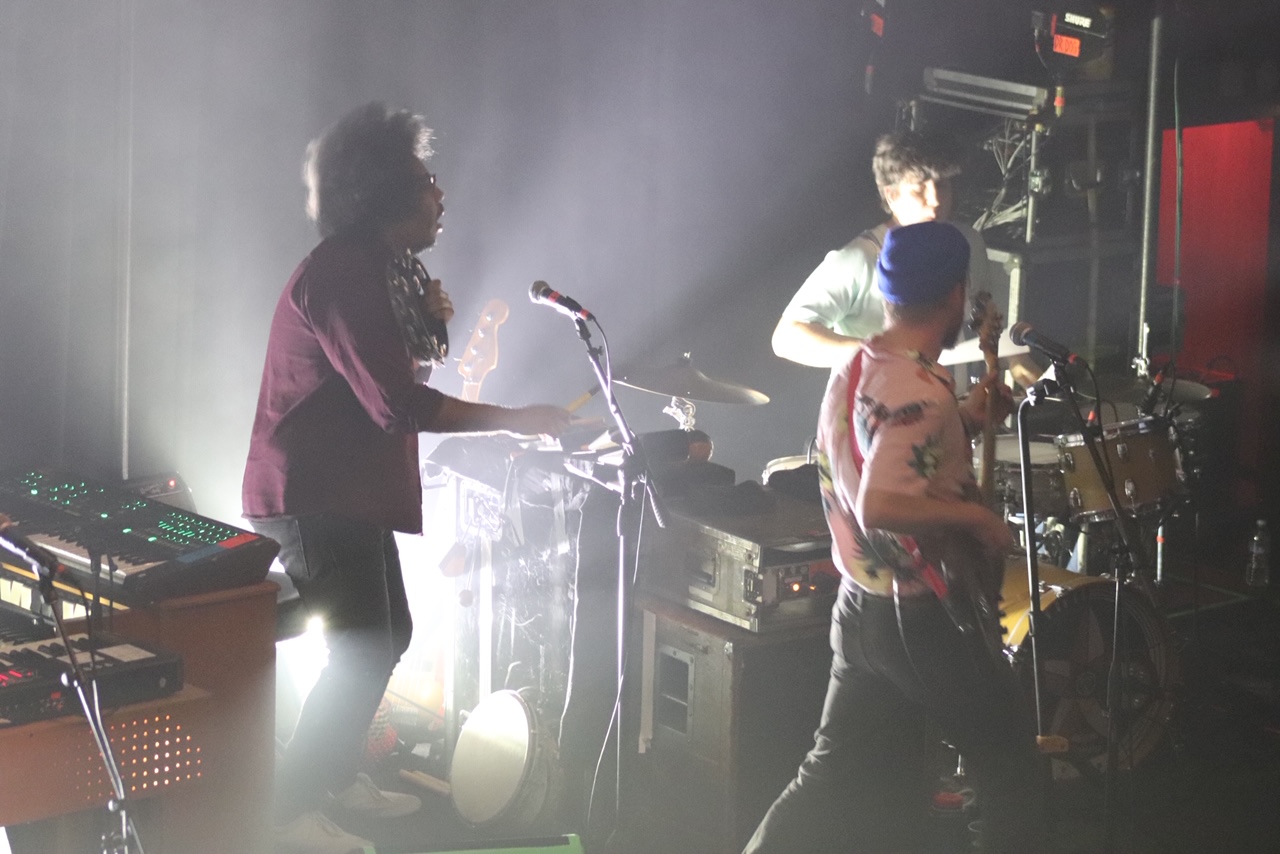 Soothing harmonica opened "Jim Song" (Abandoned Mansion) before some groovy bass pluckin' and tambourine to "Take Me into Town" (Shame, Shame, Deluxe Edition, 2010). They played a lot from Abandoned Mansion and Critical Equation, though went way back for "Easy Beat" (Easy Beat, 2005) and the Lennon-esque "Ain't it Strange" (We All Belong, 2007).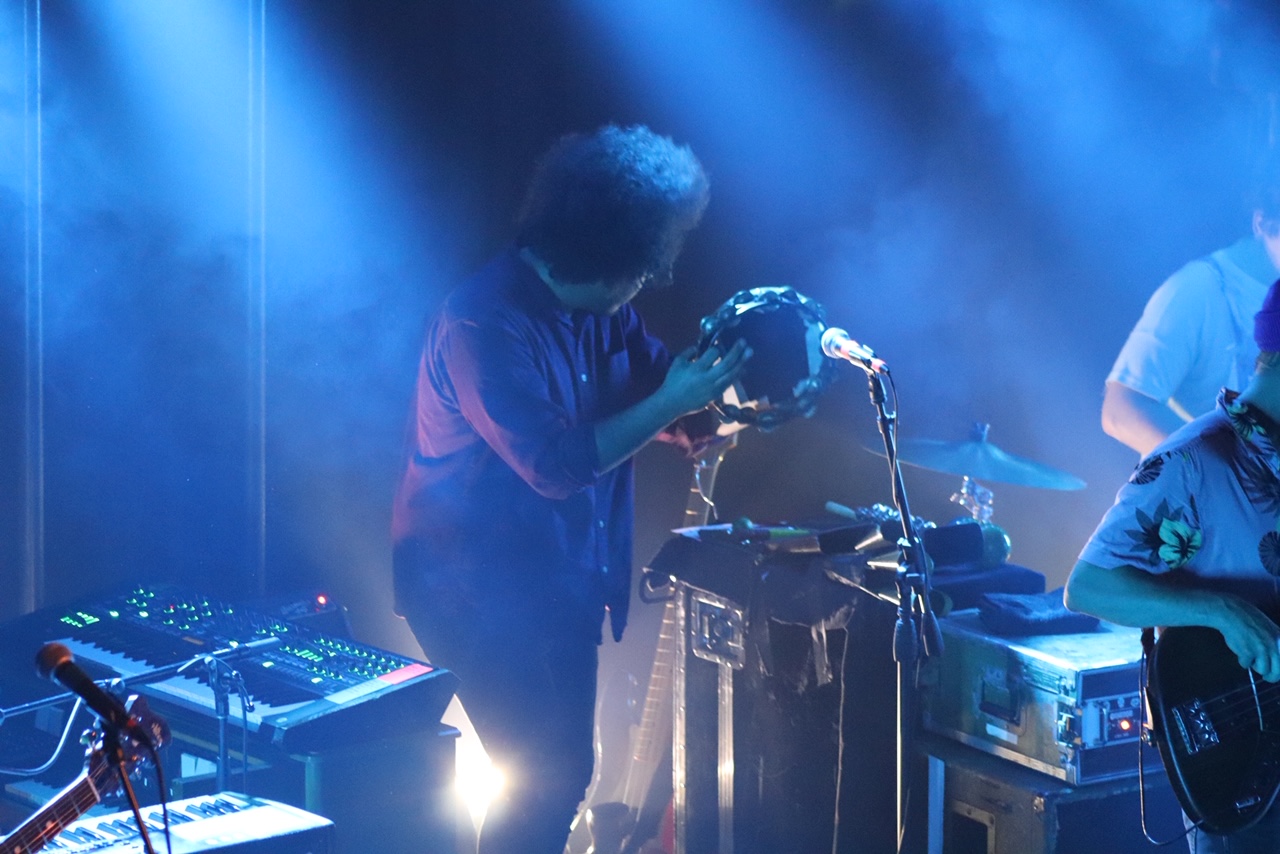 McMicken thanked The Independent for being one of the coolest tiny venues around. He also handed off his guitar to a pal who shredded with the band for a song. It felt homey and heartwarming.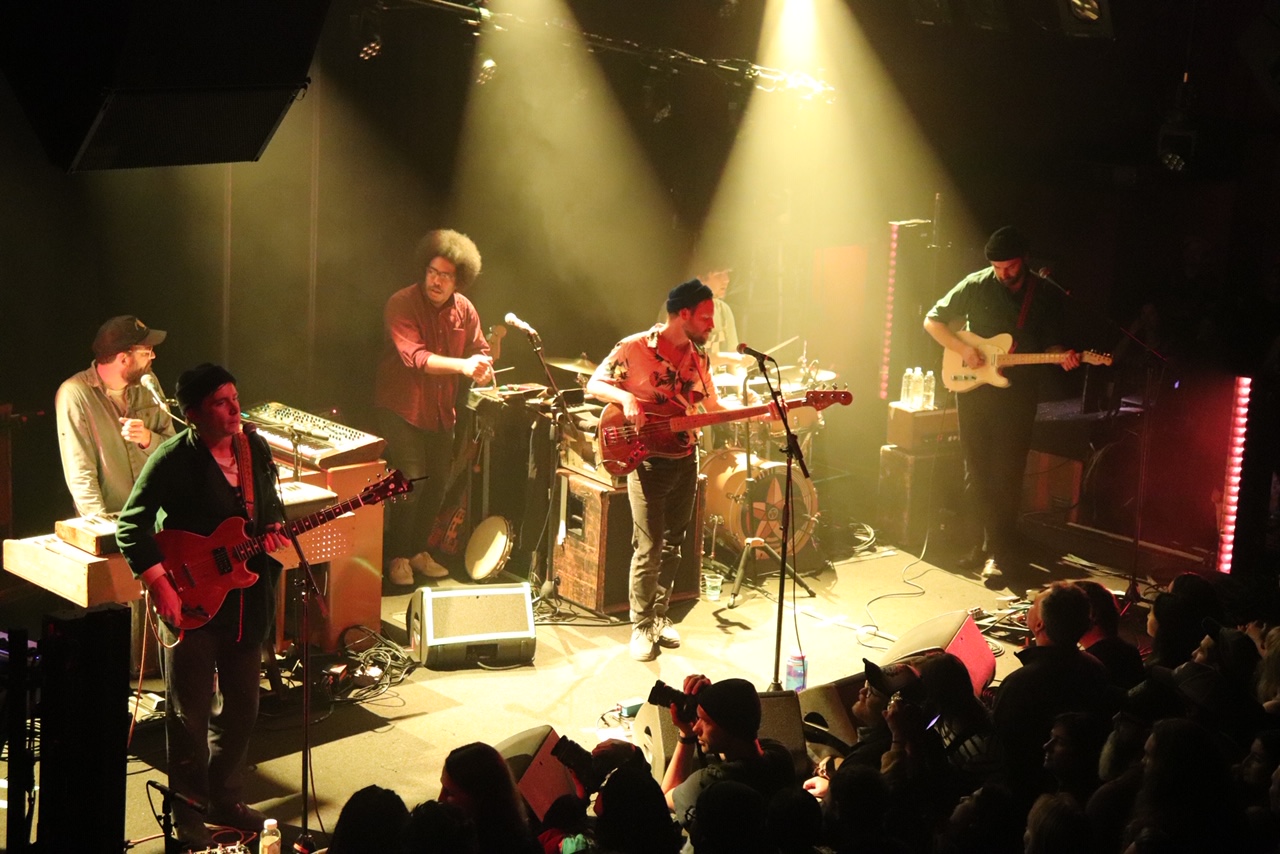 Possessed and raspy, Leaman performed a jaw-dropping rendition of "The Beach" (Fate). He shuffled around, held his bass like a shotgun. Plucking and pulling, it's as if the instrument kicked back. Then the band wrapped it all up with "Where'd All the Time Go?" (Shame, Shame). Still, the rowdy crowd begged for more. It didn't take long before the band peaked their heads from backstage and thrilled fans with an intensely animated 4-song encore.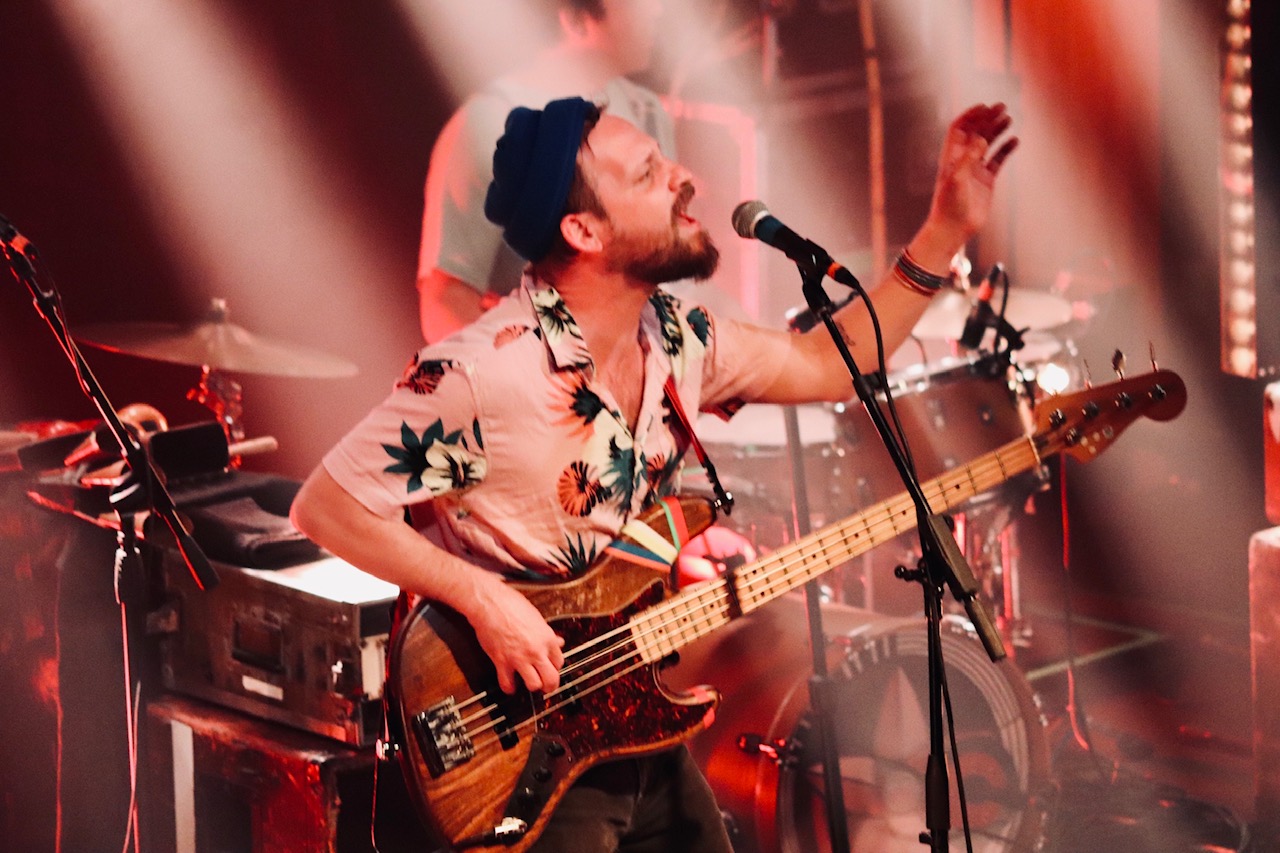 "Bring my Baby Back" (The Psychedelic Swamp, 2016) and indie hit "Shadow People" (Shame, Shame) felt like farewell serenades. Then things got a little louder and wilder. Leaman riled up the crowd with "Lonesome" (Be the Void, 2012). Before each chorus, he stood upright and threw his arms in the air and yelled "EH!" The room screamed along. And then it was time to bid adieu. Dr. Dog said goodnight with 2012 track, "That Old Black Hole (Be the Void).
Setlist: California I Abandoned Mansion I The Breeze I True Love I Today I Cuckoo I Jim Song I Take Me into Town I Easy Beat I Ladada I Virginia Please I Ain't it Strange I Survive I Critical Equation I These Days I Be the Void I The Beach I Where'd All the Time Go? II Encore II Bring my Baby Back I Shadow People I Lonesome I That Old Black Hole